This Woman Lost Her House To a Fire On The Same Day Rachael Did …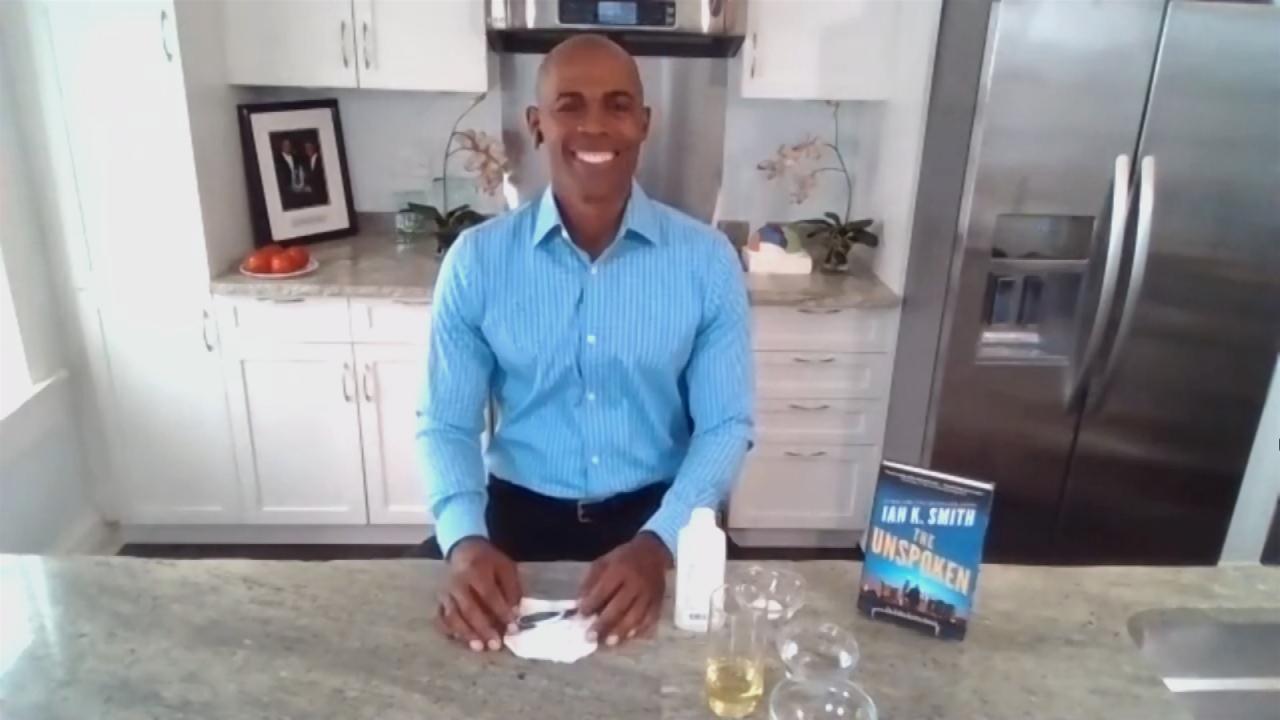 Dr. Ian Smith Answers Viewers' Health Questions + Dr. William Li…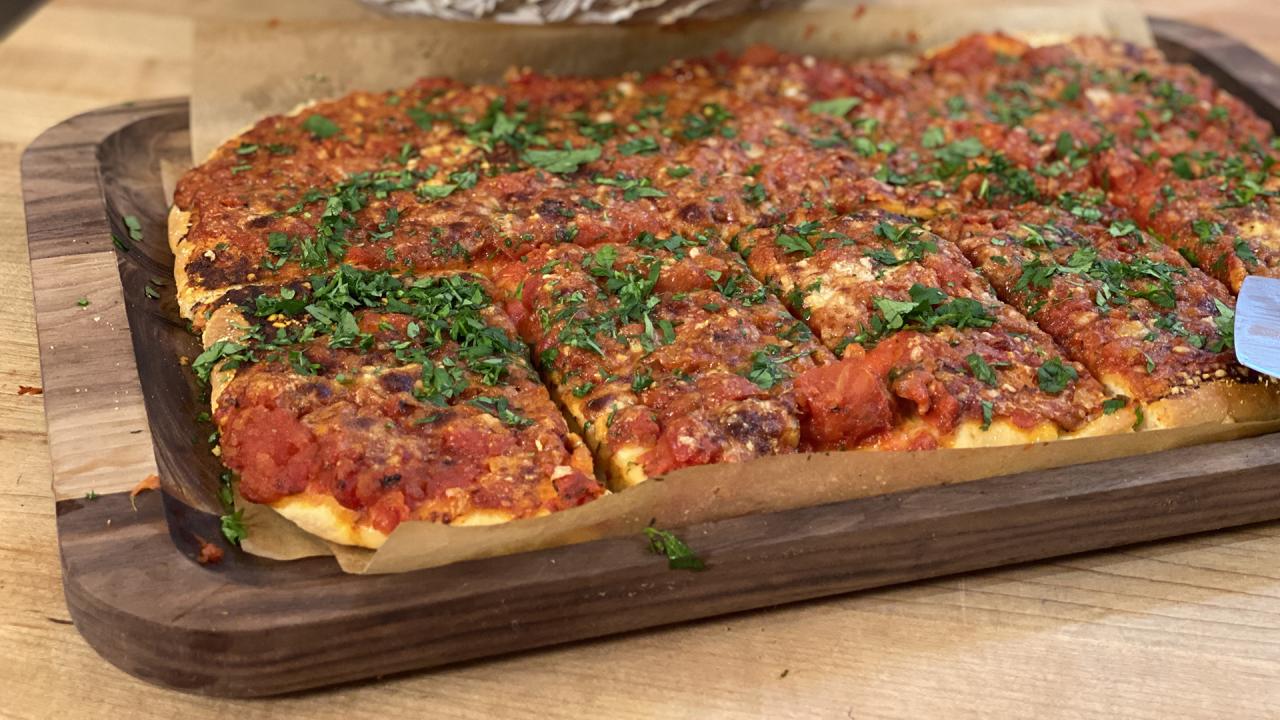 Rach's Sheet-Pan Pizza Inspired By Upstate NY + Great British Ba…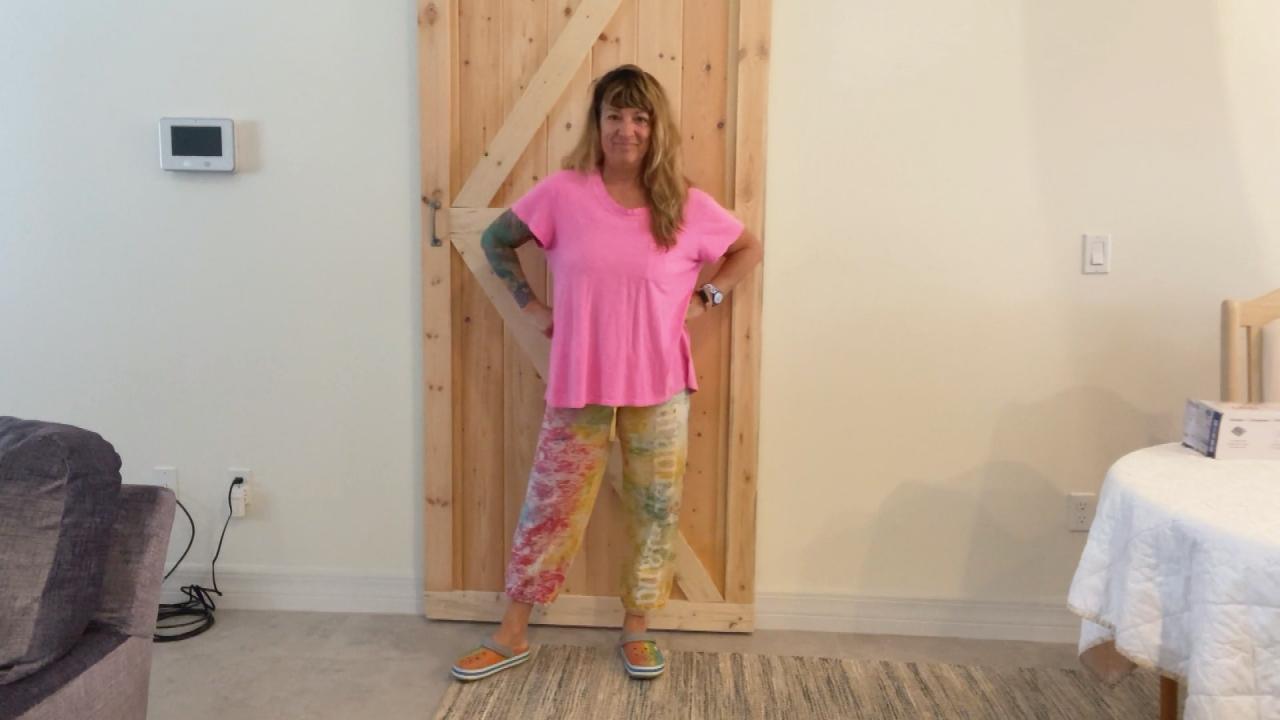 We Help Deserving Busy Mom Pull Off Beauty & Style Transformatio…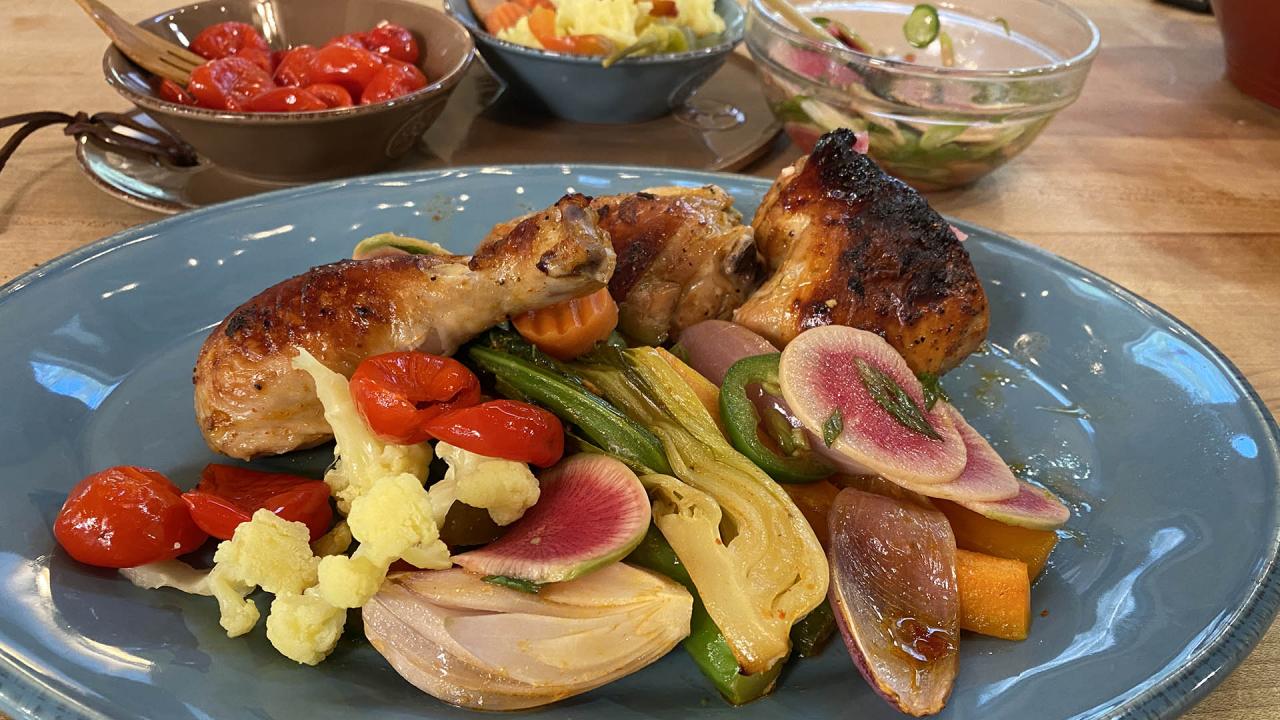 How To Make Korean-Style Chicken and Vegetables | Sheet Pan Supp…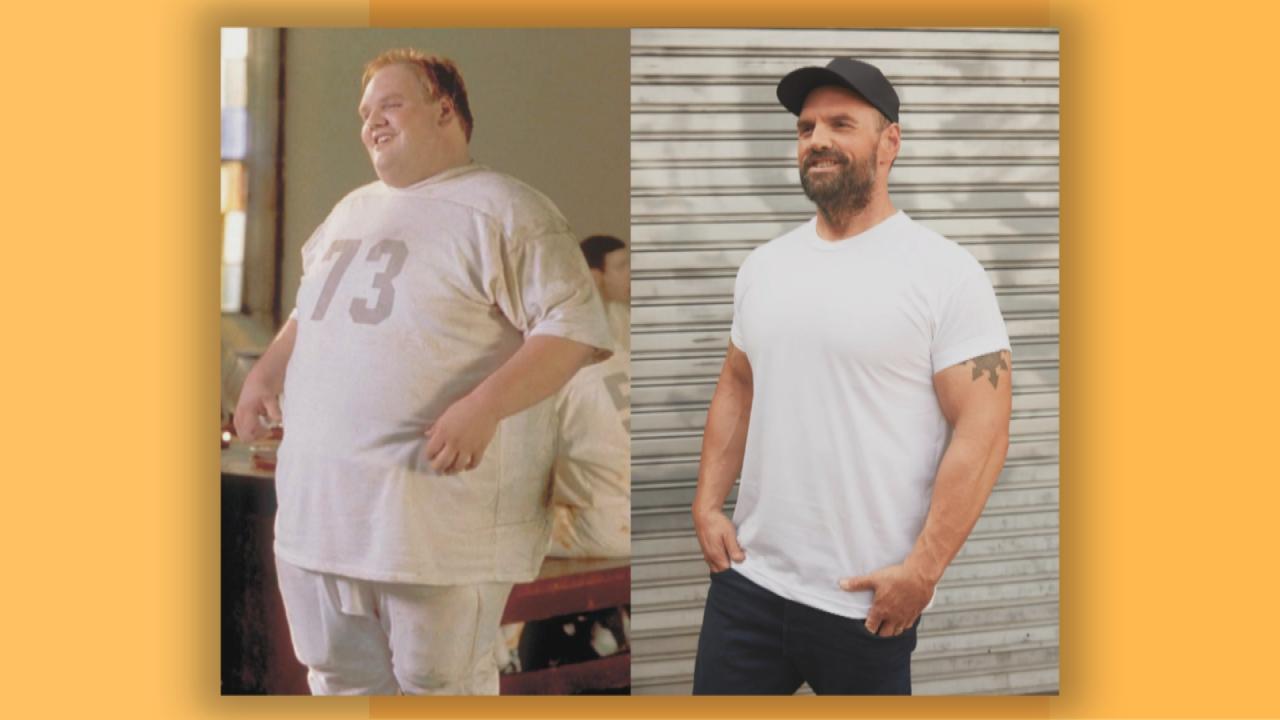 How "Remember The Titans" & "Boy Meets World" Star Ethan Suplee …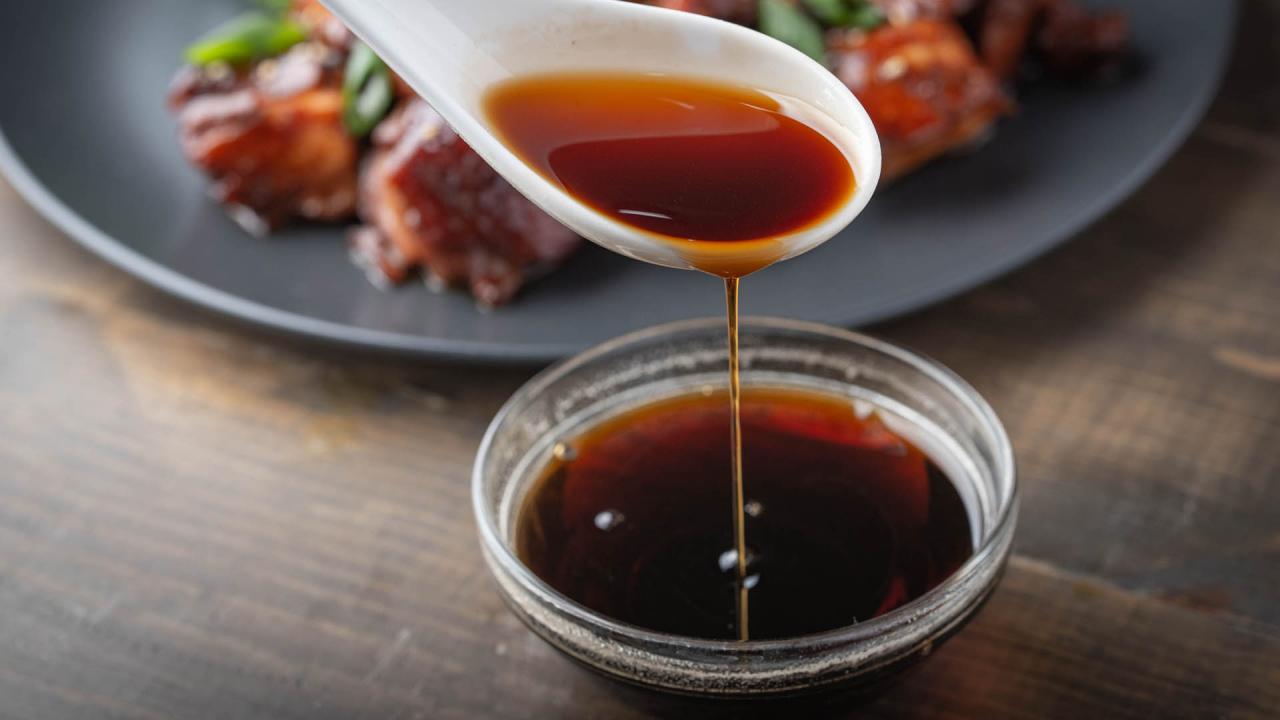 How To Make Korean Sauce or Marinade | Rachael Ray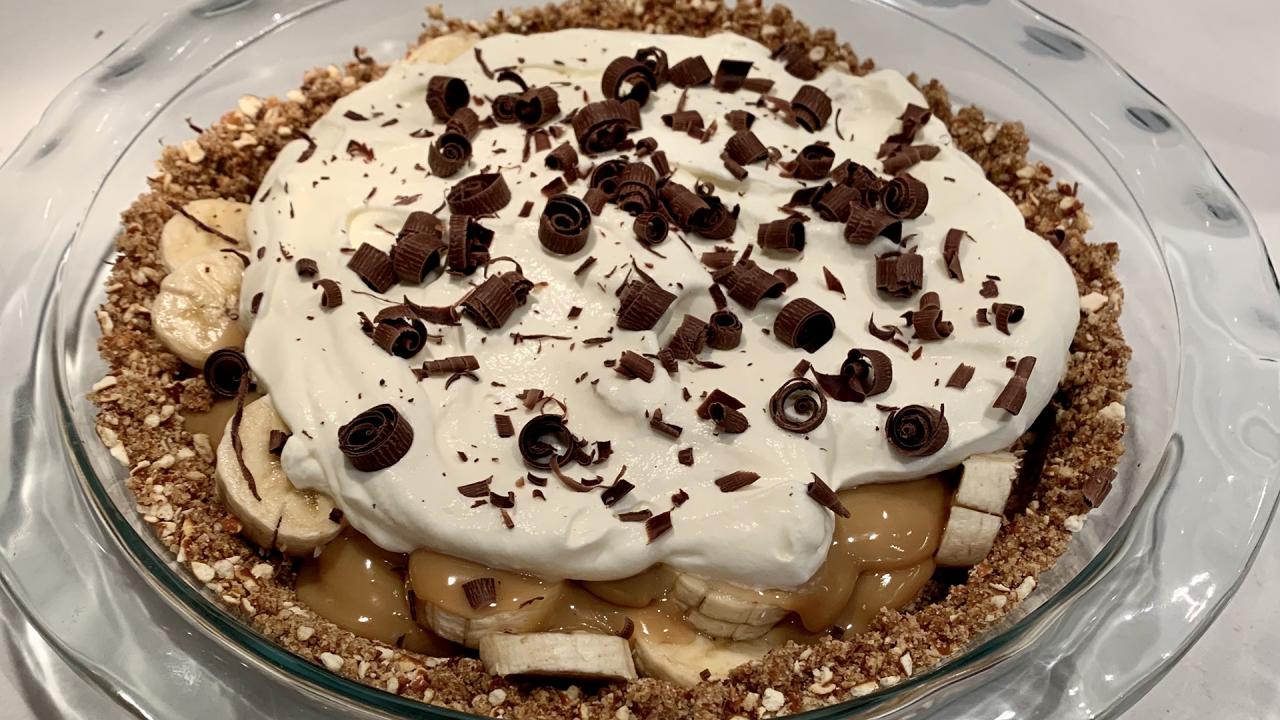 Clinton Kelly's No-Bake Banana Toffee Pie With Pretzel Crust + R…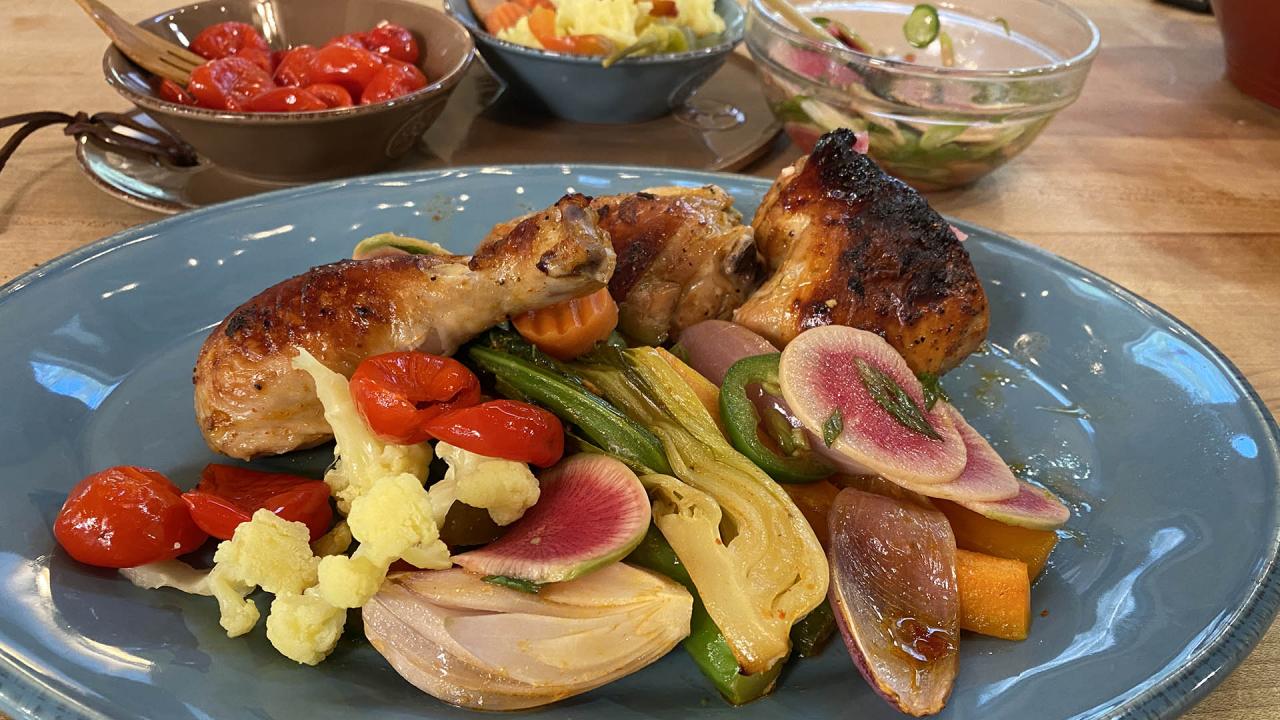 Sheet-Pan Meal: Korean-Style Chicken & Veggies + Remember The Ti…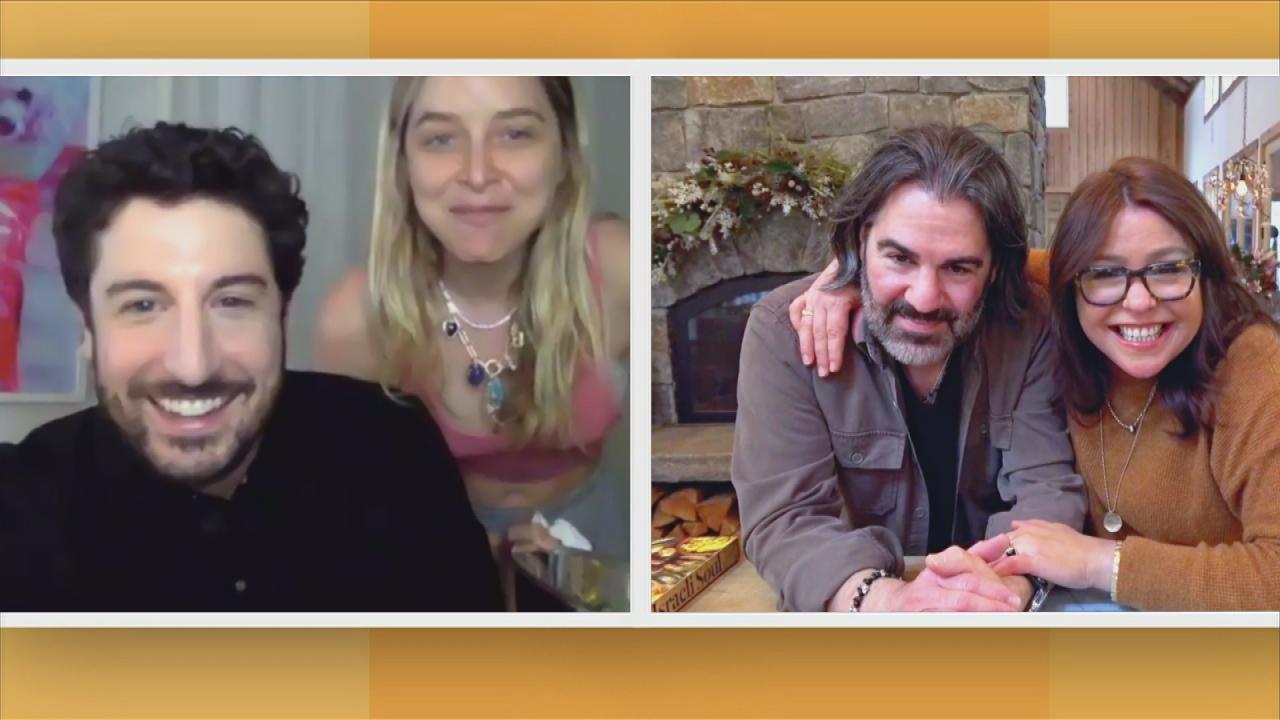 Jason Biggs' Wife Jenny Mollen Adorably Crashes His Interview Wi…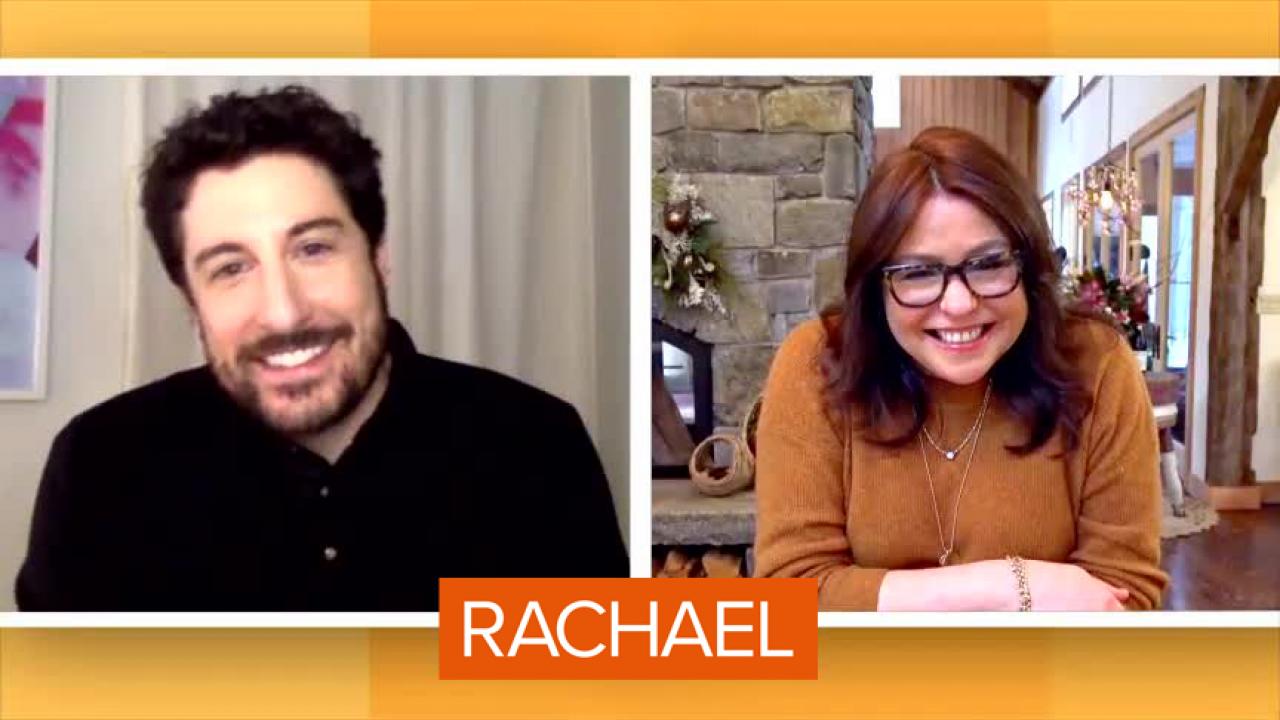 Cherries Wild Host Jason Biggs On Wife Jenny Mollen: I Keep Her …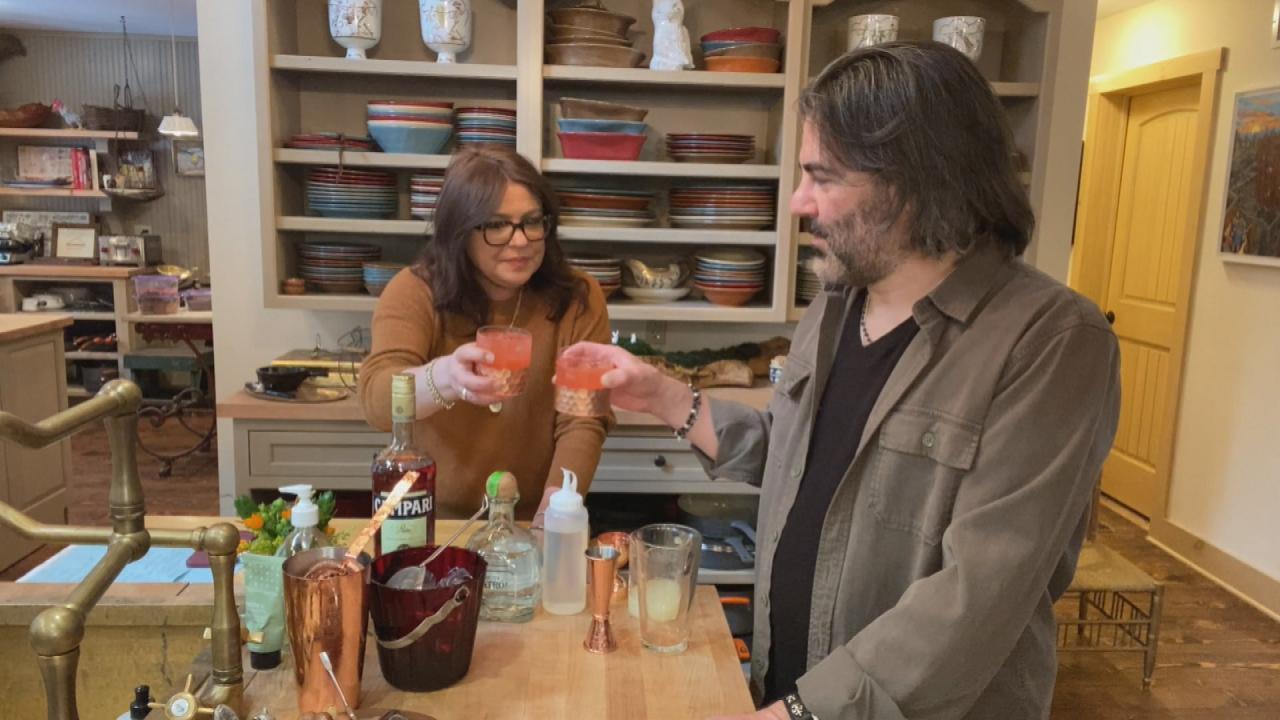 How To Make a "Pari"rita | John Cusimano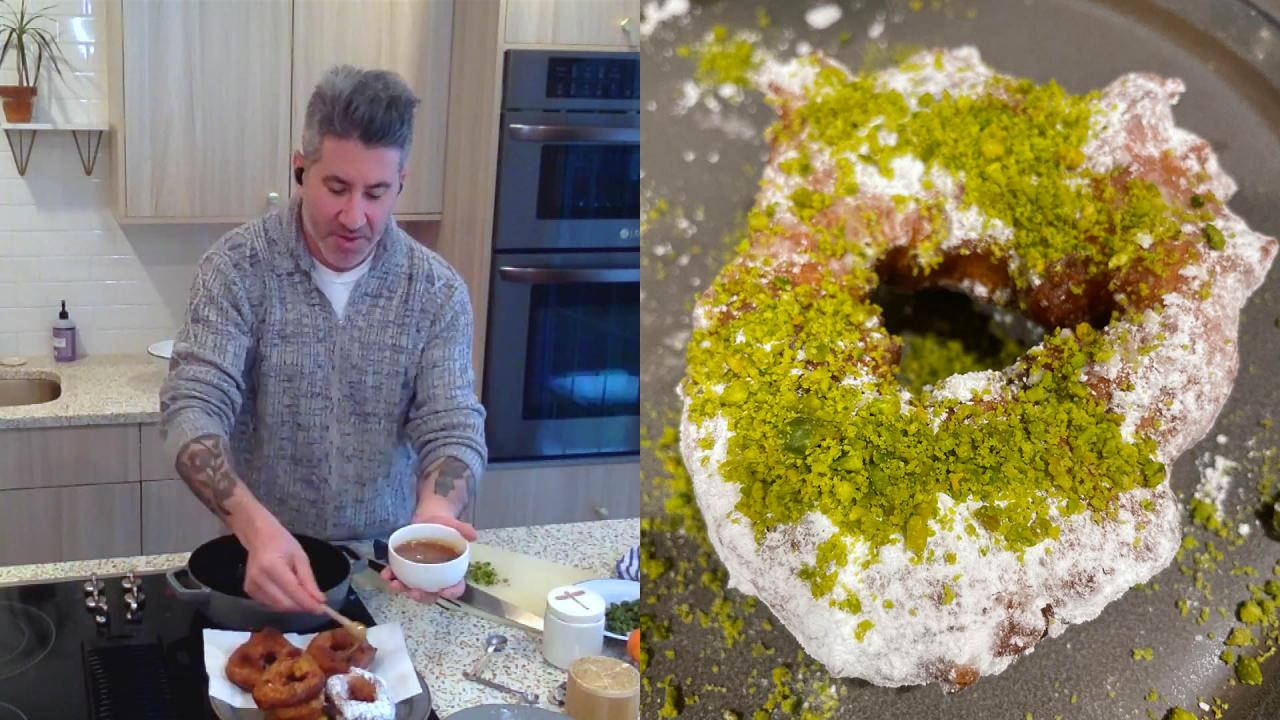 How To Make Moroccan Donuts (Sfenj) With Orange Zest, Honey + Pi…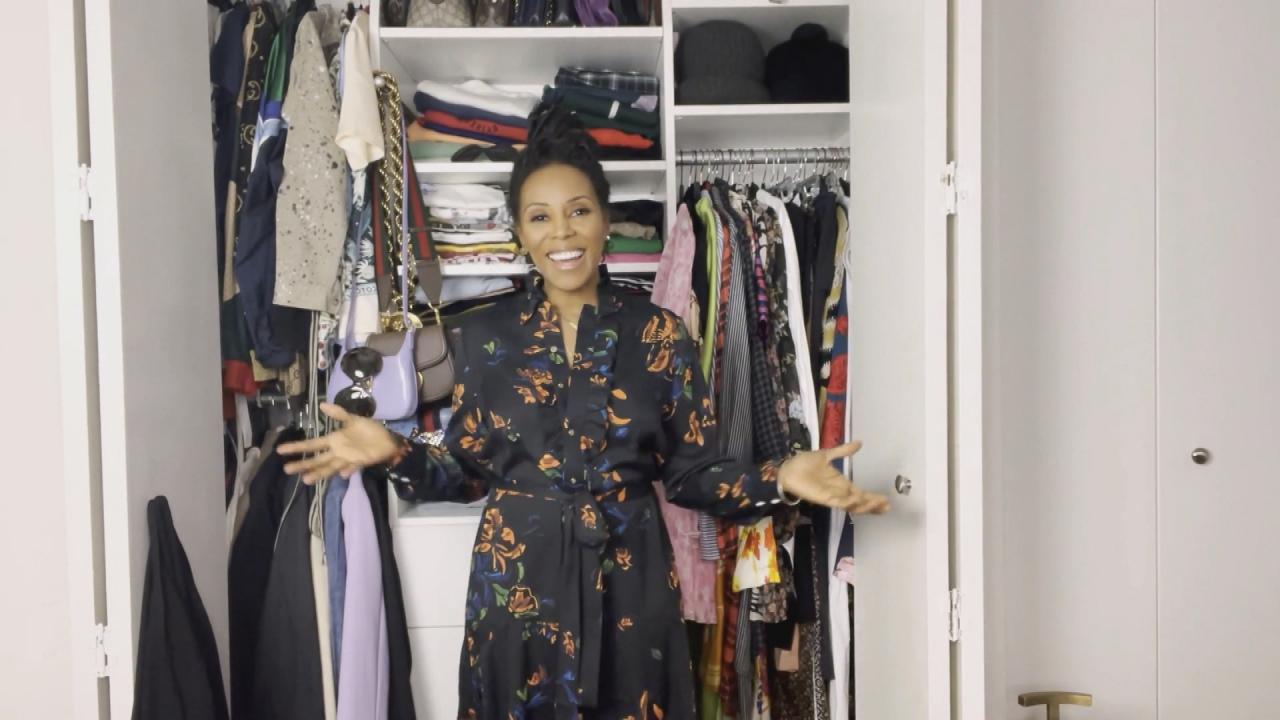 See Inside The Closet Of Missy Elliott + Jay-Z's Stylist | June …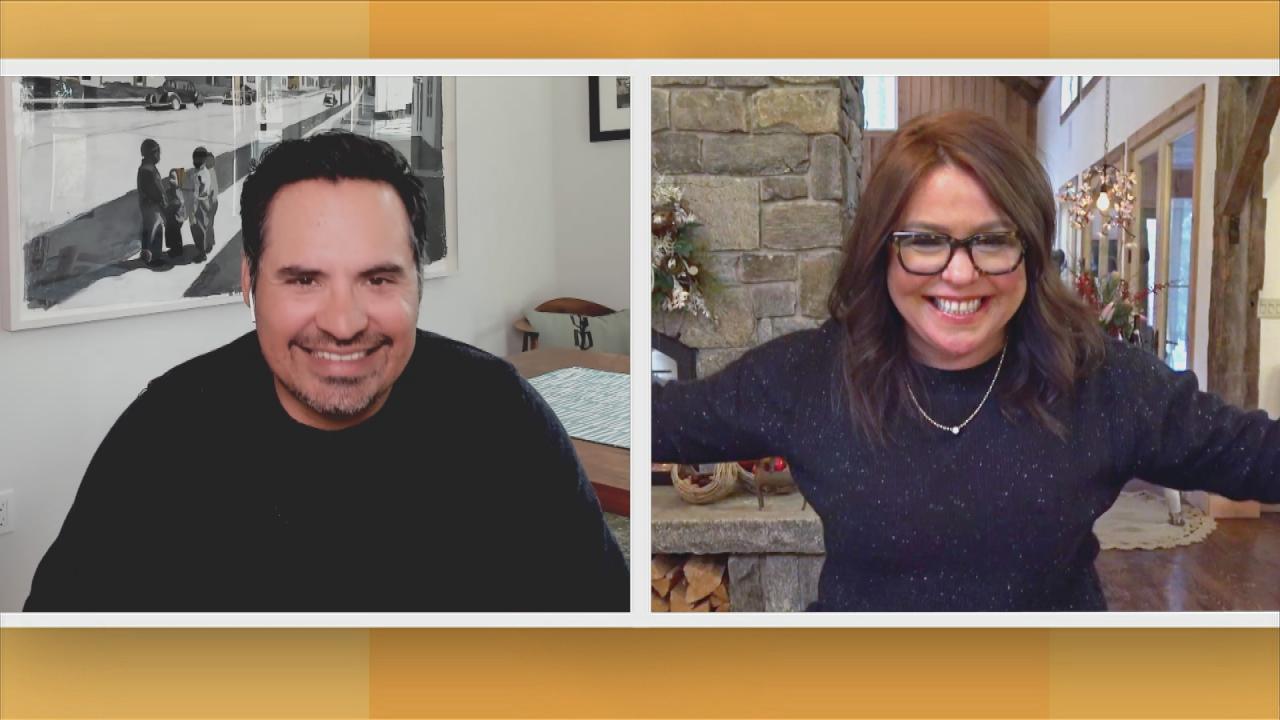 Michael Peña: "Tom & Jerry" Director Tim Story Hired Puppeteers …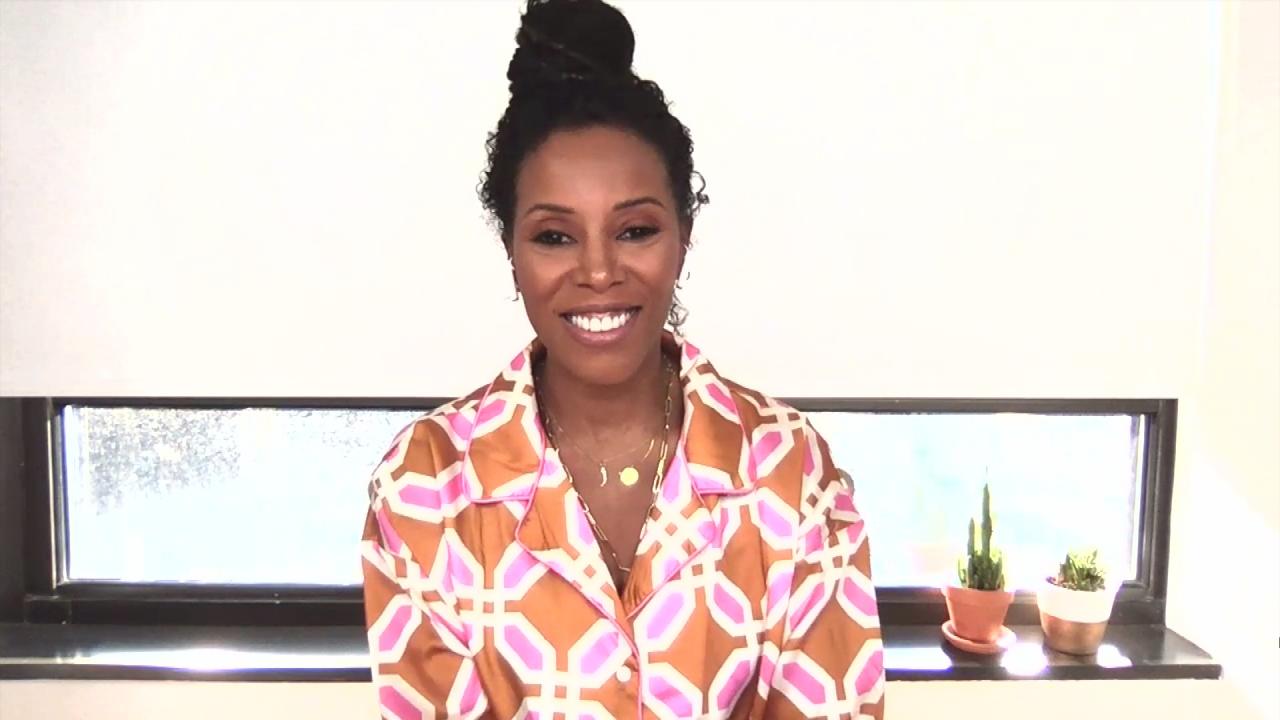 Celebrity Stylist June Ambrose's Words Of Wisdom On Clothes Gett…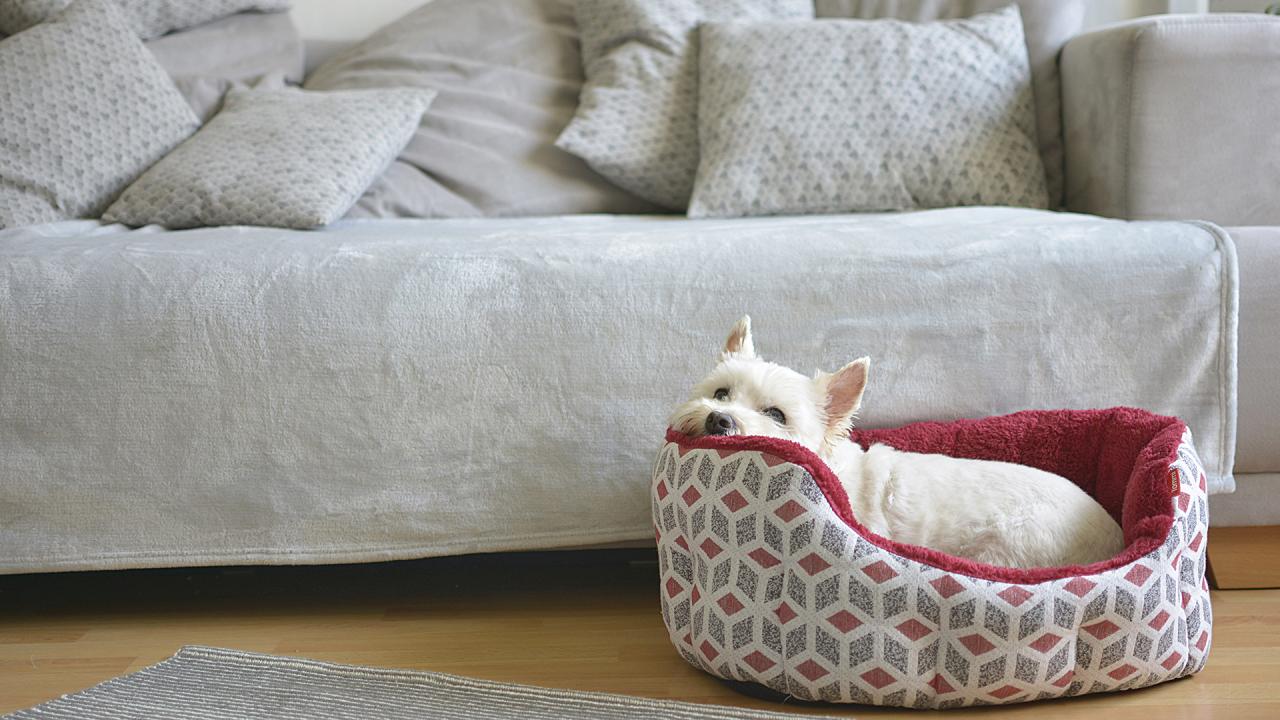 Spring Cleaning Tips For Pets That You Might Not Know | NatGeo W…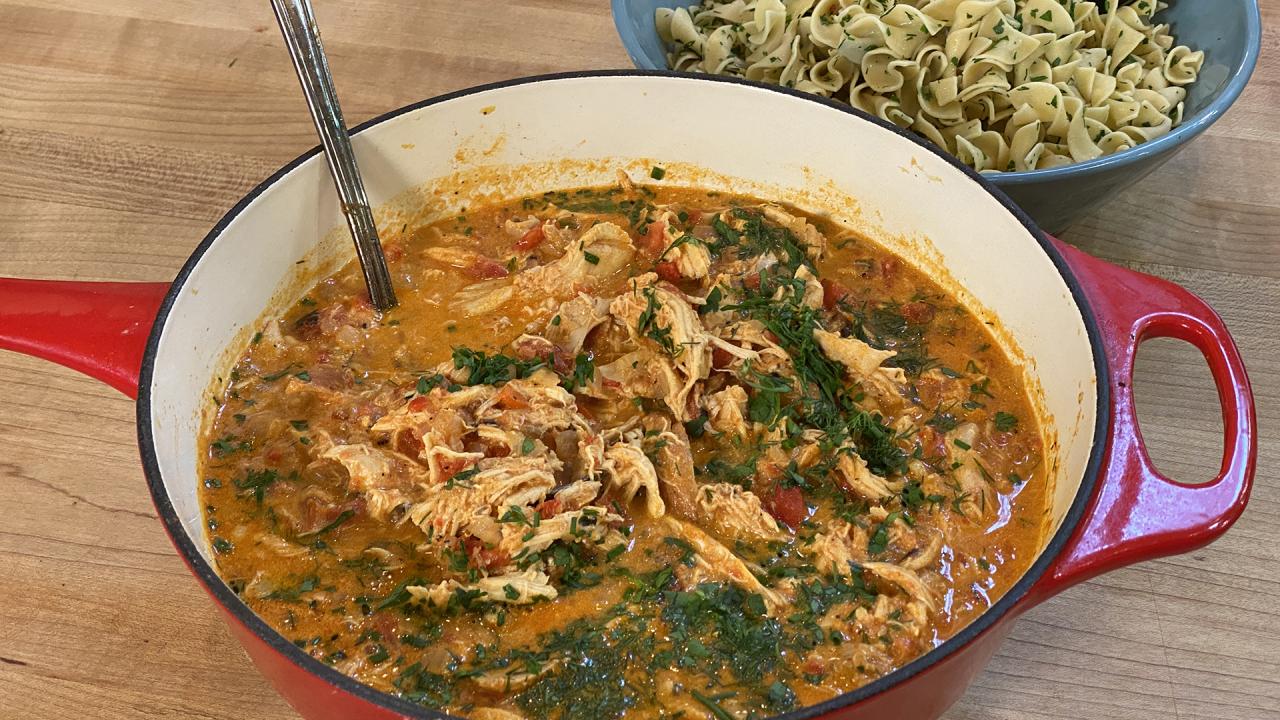 How To Make Pulled Chicken Paprikash with Egg Noodles | Rachael …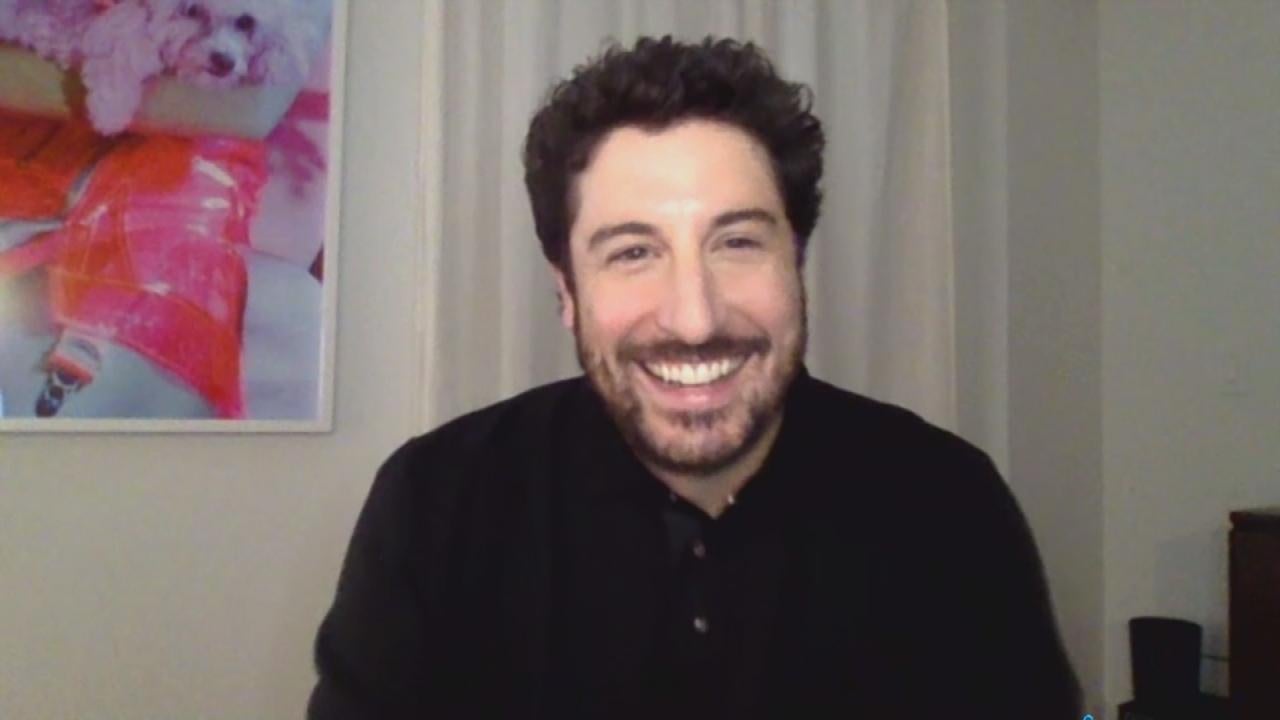 Jason Biggs On Hosting The New Game Show "Cherries Wild" + Rach'…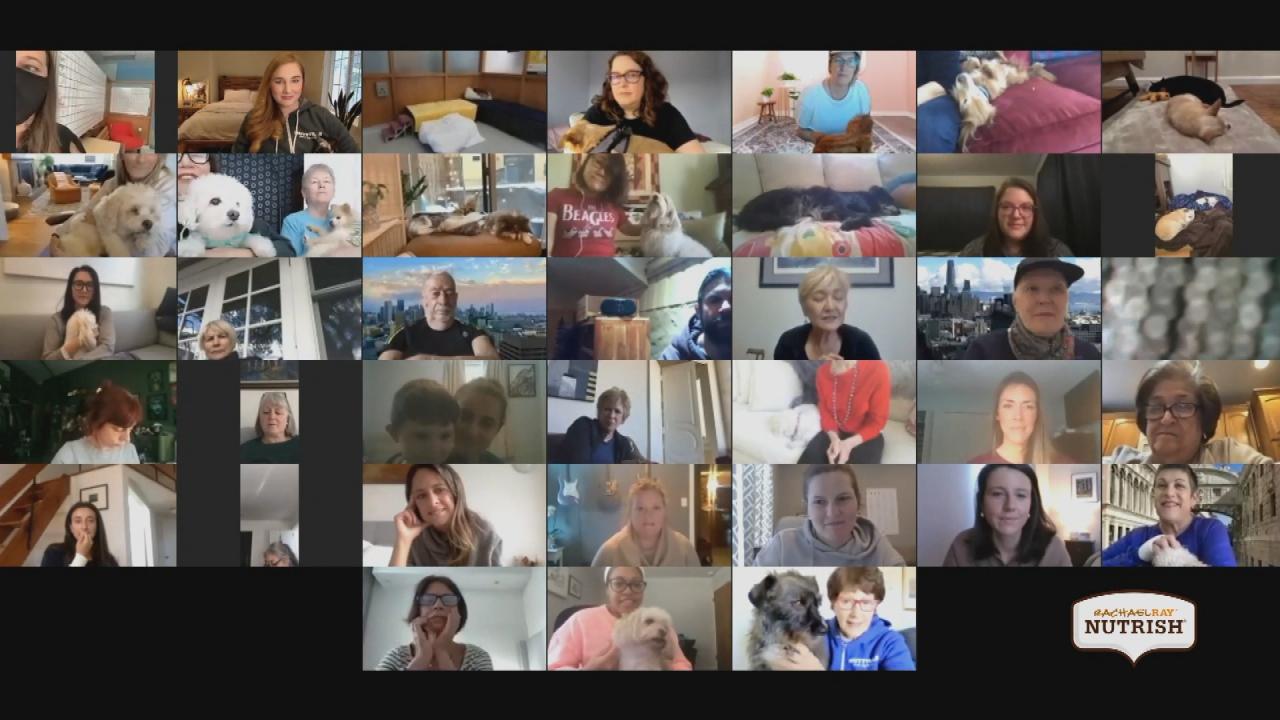 Rachael Shares Update On Muttville Senior Dog Rescue + February …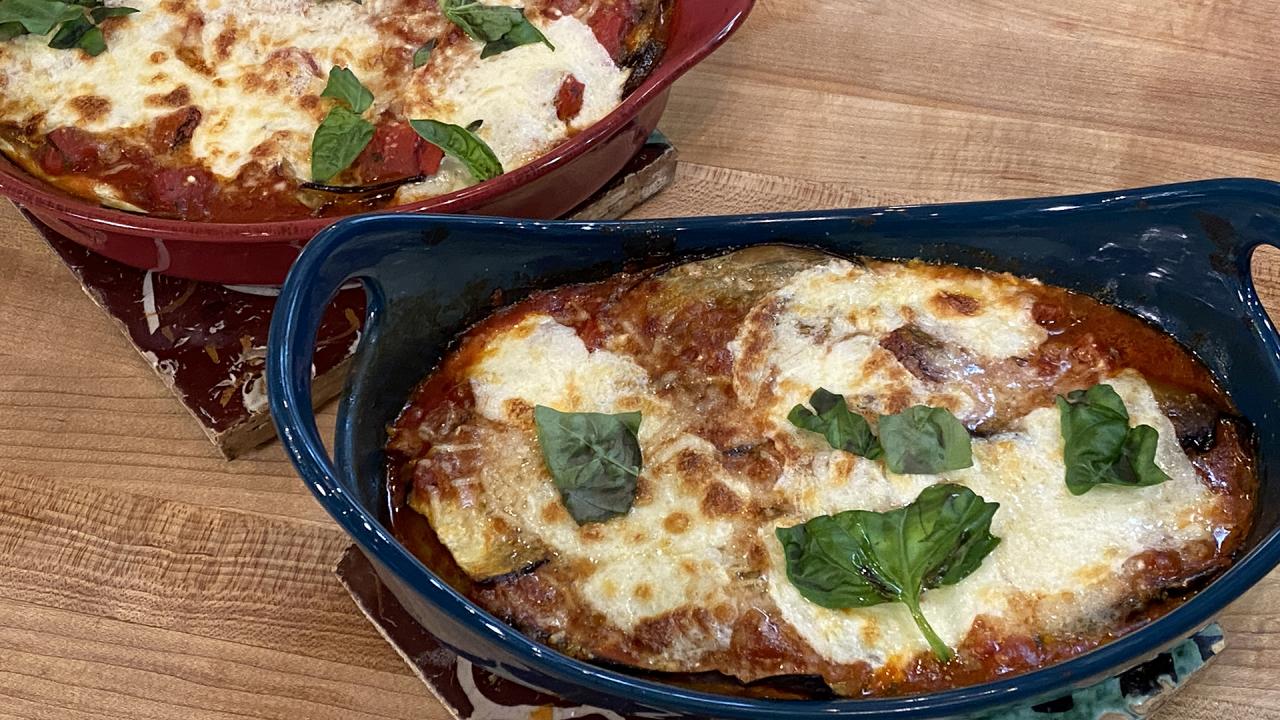 How To Make Italian Baked Eggplant with Parmesan (Melanzane di P…
After Rachael and John lost their home in upstate New York to a devastating fire this summer, Rach continually expressed gratitude for our viewers. She shared how humbling it was to hear from so many fans, families and friends — who not only sent emails, letters and messages of love and support, but also shared personal stories of hardships and losses they'd experienced.
One such viewer and longtime fan of Rach's, Lynn, sadly lost her home in North Carolina to a house fire the same day as Rachael. Lynn, a former restaurant owner and cancer survivor, explains how watching our show and seeing Rach moving forward with a smile on her face helped her to do the same in her life.
"I started watching 'Rachael' back in 2011. I had been diagnosed with cancer, so I was home more during the day," Lynn shares. "I just felt such a connection to her with the way we were raised, Italian families, we both love to cook—I had a restaurant for many years—we had a pitbull, her name was Nina and she was part of our family for 13 years."
In addition to the parallels Lynn found between herself and Rachael (including how her relationship with John reminds Lynn of her own marriage!), Lynn says she loved adding to her collection of Rach's cookware. "For every holiday, one of the kids would buy me something in her collection, so I looked forward to holidays and birthdays because I knew I was going to get another Rachael Ray product," she says.
Unfortunately, another similarity Lynn and Rachael share is that they both lost their homes to fire — on the same day.
"On the morning of August 10, we woke up at 3 AM to our house fully engulfed in flames. We had seconds to get out. The garage beneath our bedroom was burning," Lynn says. "The house was filling up with smoke. Our whole life was going up in flames. It was probably one of the most devastating things we've ever had to deal with in our entire life."
"I was standing outside watching my house burn and all of a sudden this fireman tapped me on my shoulder and said, 'Rachael Ray's house is burning as we speak as well.' For a minute it just took my mind off of what was going on and I became more worried about her than I was worried about myself."
Lynn goes on to say how seeing Rach's positivity on TV and hearing her updates about rebuilding her home inspired her when she just "wanted to crawl in a hole" after her fire.
"Watching her show and knowing she's moving on gives me the power to do the same thing. She not only has to deal with this fire, but she still has to get up every morning and tape a TV show and put a smile on her face. So I have to do the same thing," Lynn says. "Rachael gives me hope for the future, because she's given me the drive to rebuild and make new memories and get new things and embrace it just like she is."
"It gives us purpose to share, and to share with folks like you and to all feel a sense of community through a very dark year for a variety of reasons for the whole world," Rachael says to Lynn over video chat. "As soon as it's safe for everybody, you and your delightful husband are invited here to come visit with us and I want to cook for you."
And, of course, Rach plans to replace Lynn's lost cookware so she can keep up her collection. Rachael also wants to help furnish Lynn's new home with furniture from her line whenever she's ready.
"This is going to be our year!" Rach tells Lynn. 🧡