Camila Alves' Spooky Ghoul Punch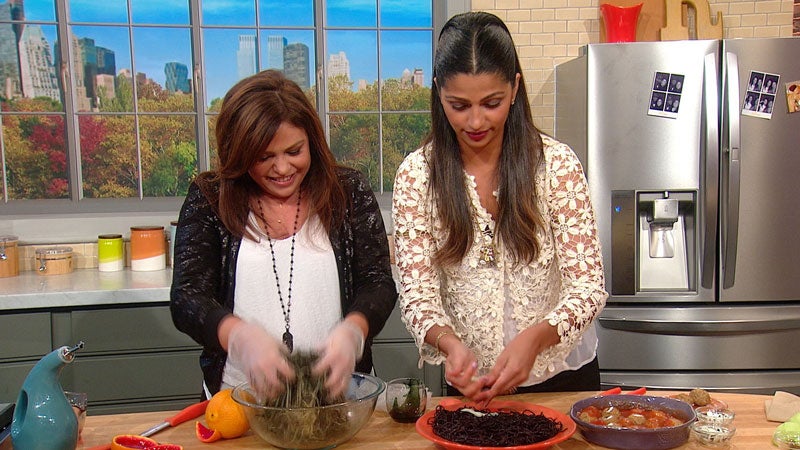 Camila Alves' Spooky Pasta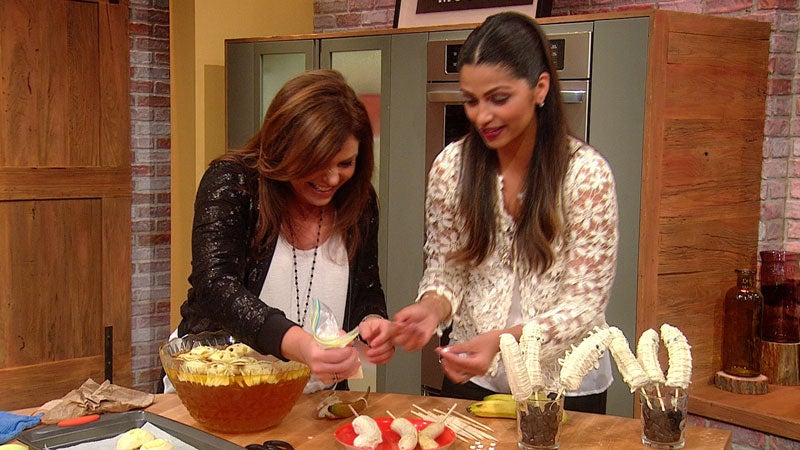 Camila Alves' Ghostly Banana Treats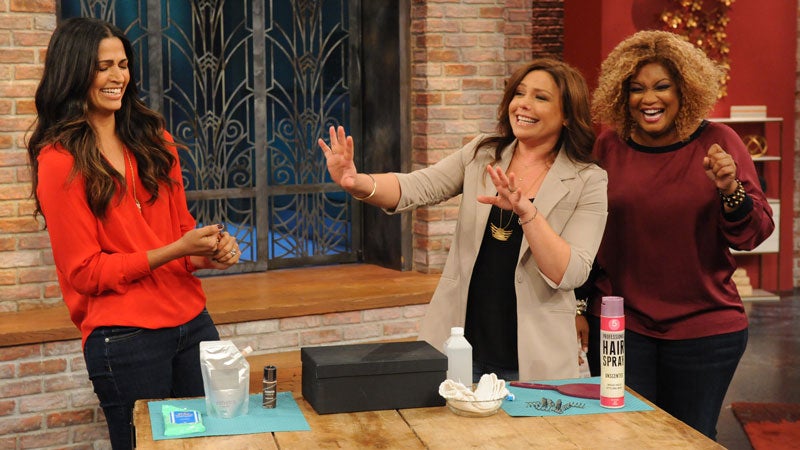 Camila Alves' Time-Saving Beauty Tricks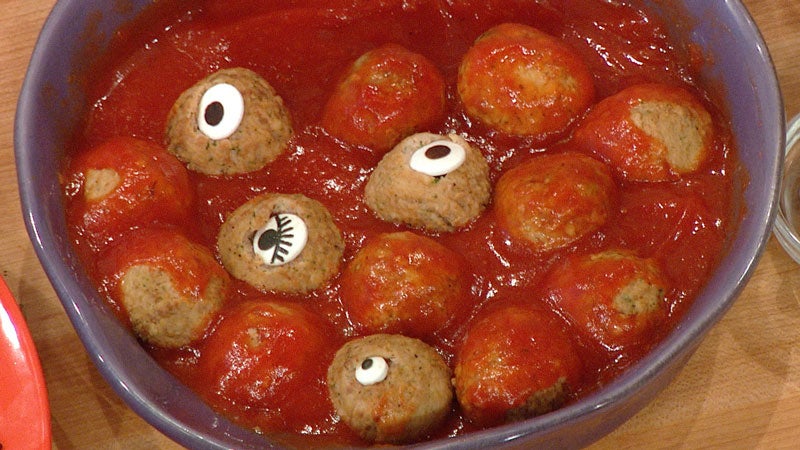 Eyeball Meatballs!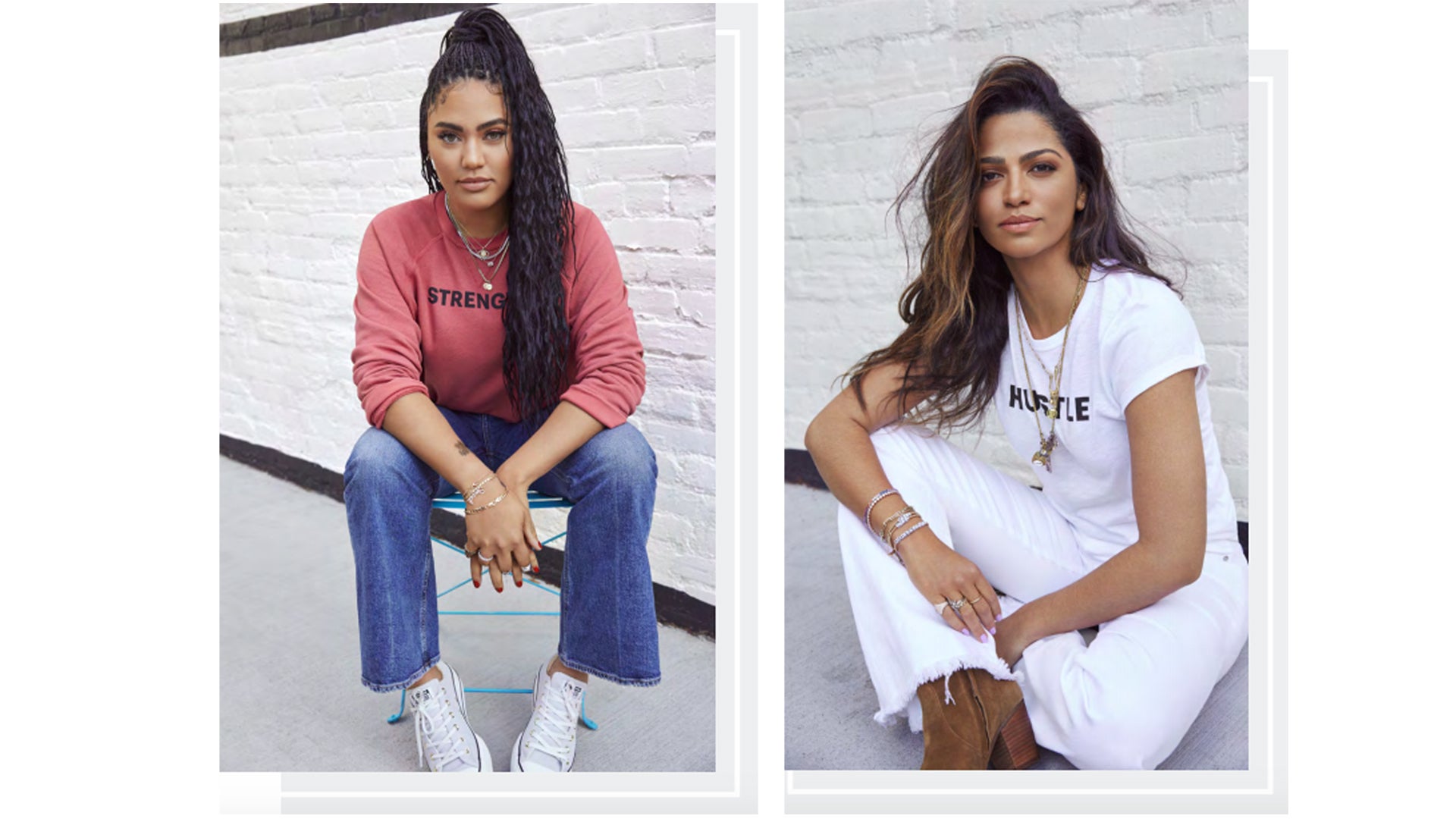 Ayesha Curry + Camila Alves McConaughey Help Celebrate Latest Is…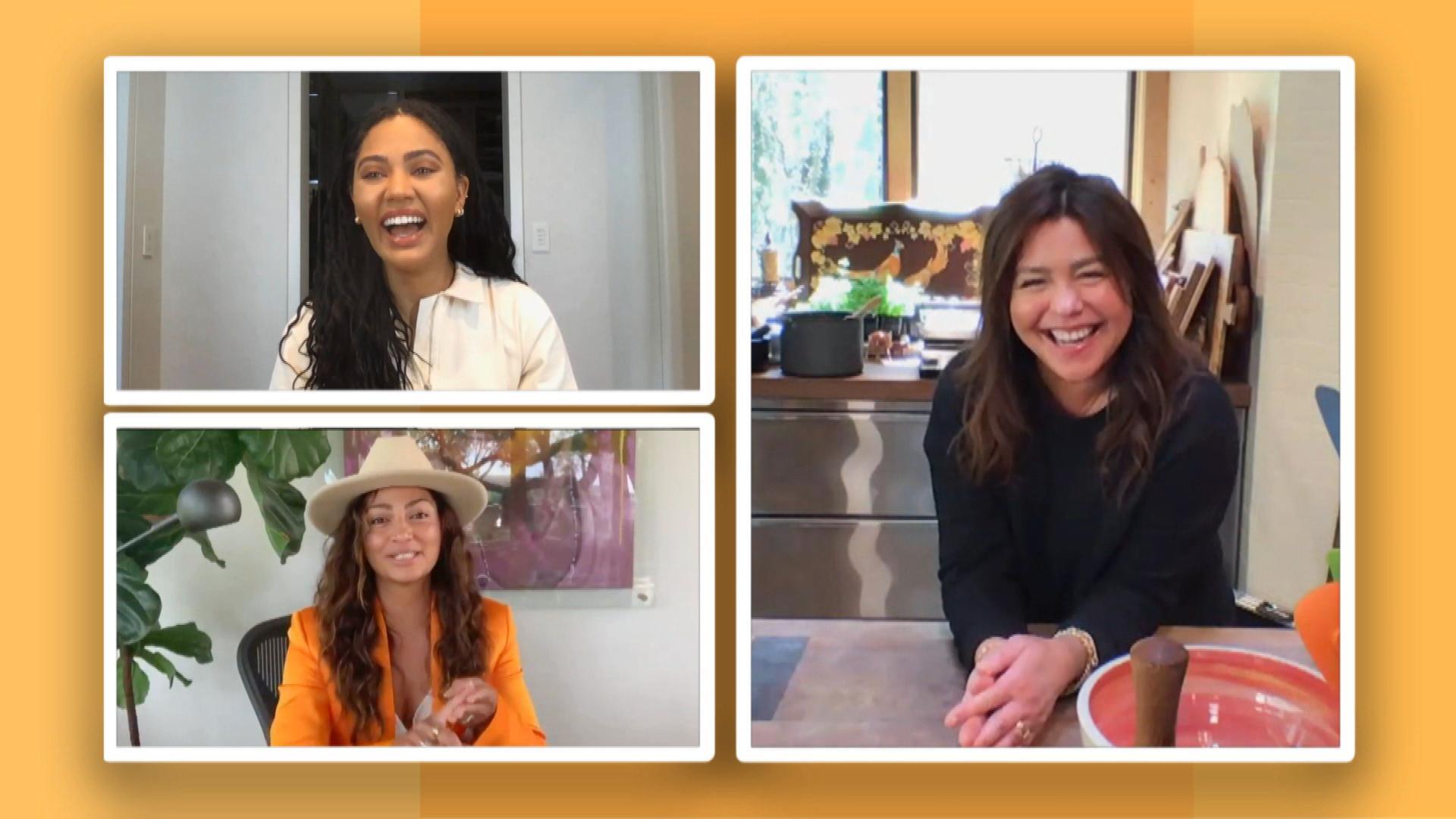 Ayesha Curry + Camila Alves McConaughey Dish On Family Life + Ra…
Camila Alves' Make-Your-Own Lava Lamp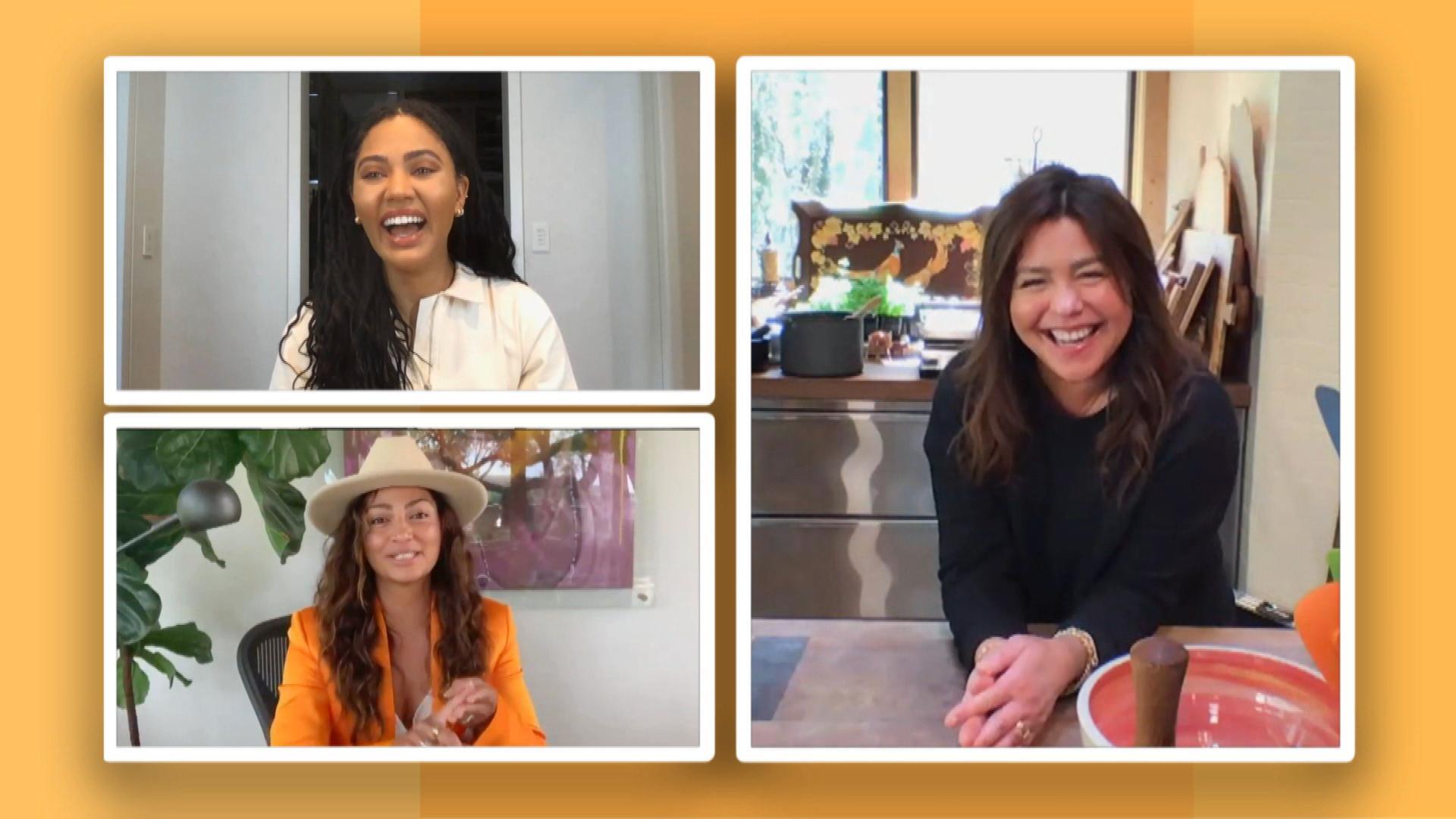 Camila Alves McConaughey & Ayesha Curry Gush Over Their Husbands…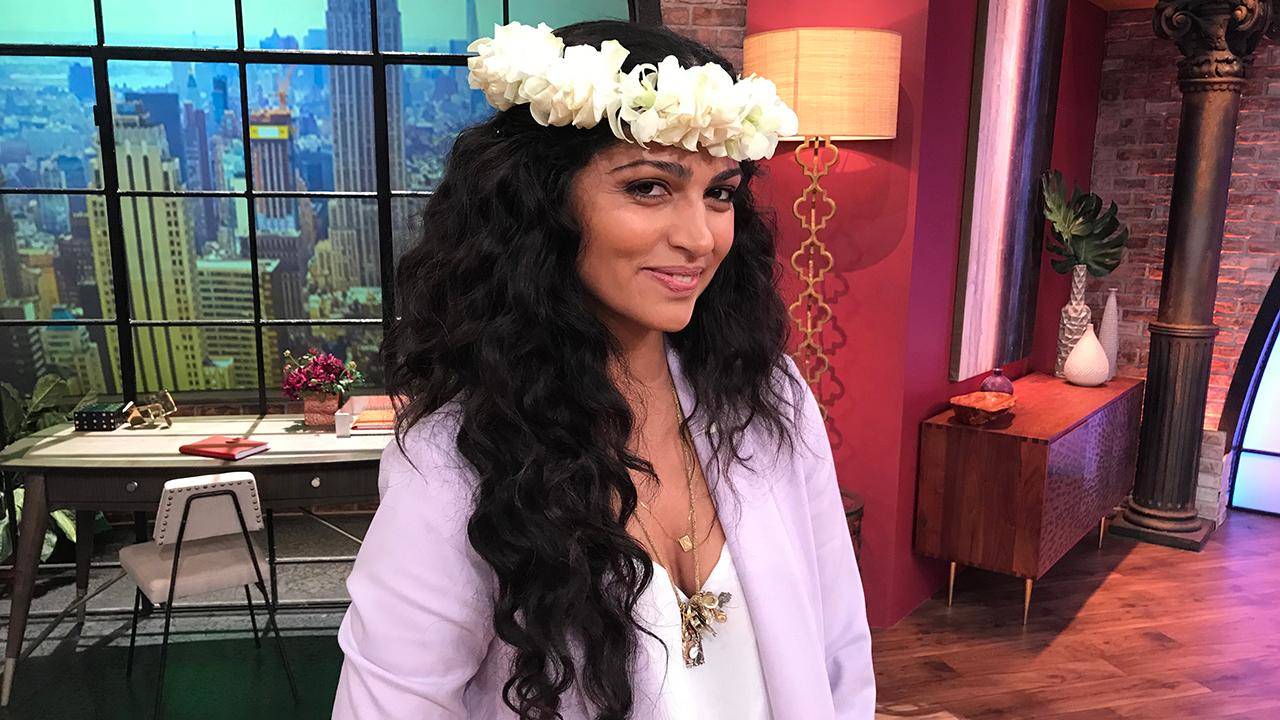 5 Fun Party Traditions From Around the World With Camila Alves M…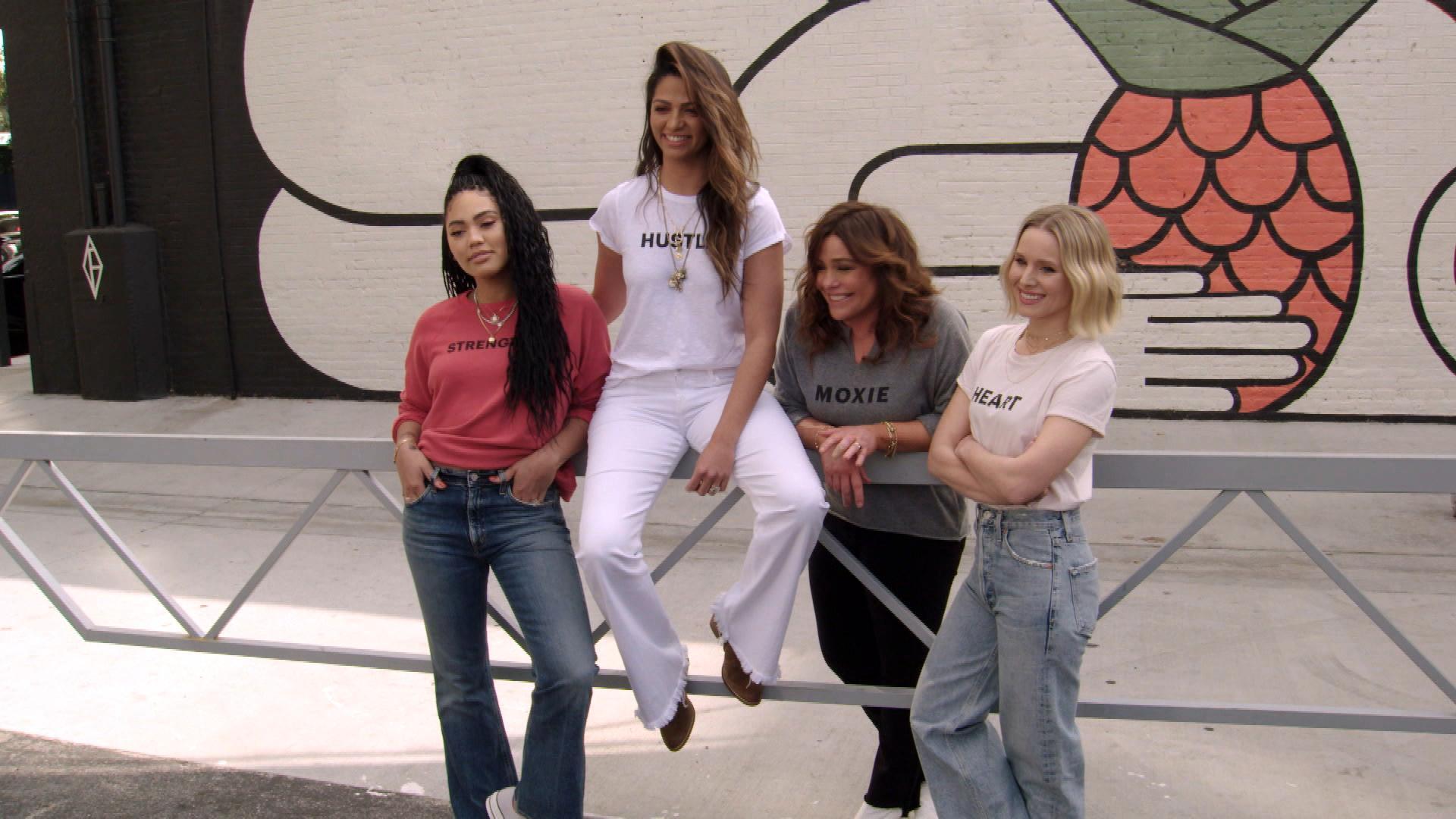 Behind-the-Scenes: Rachael's Magazine Shoot With Kristen Bell, C…
What are spider cookies and mummy cupcakes without a cup of spooky ghoul punch on the side, are we right?
Well, thanks to celeb lifestyle blogger Camila McConaughey, your Halloween spread can have it ALL.
Here's how to make her spooky punch:
1. Cut apples in half and remove the core.
2. Carve little faces into the outside of the apple, then soak in lemon juice so they won't turn brown.
3. Bake them on a baking sheet at 250° for about 1.5 hours, and they will shrink a bit to make exaggerated faces.
4. Put cloves in the eye and nose holes, and then plop into your punch (or apple cider).
Tip: For an adults-only party, spike the punch!