Reuben Patty Melt Casserole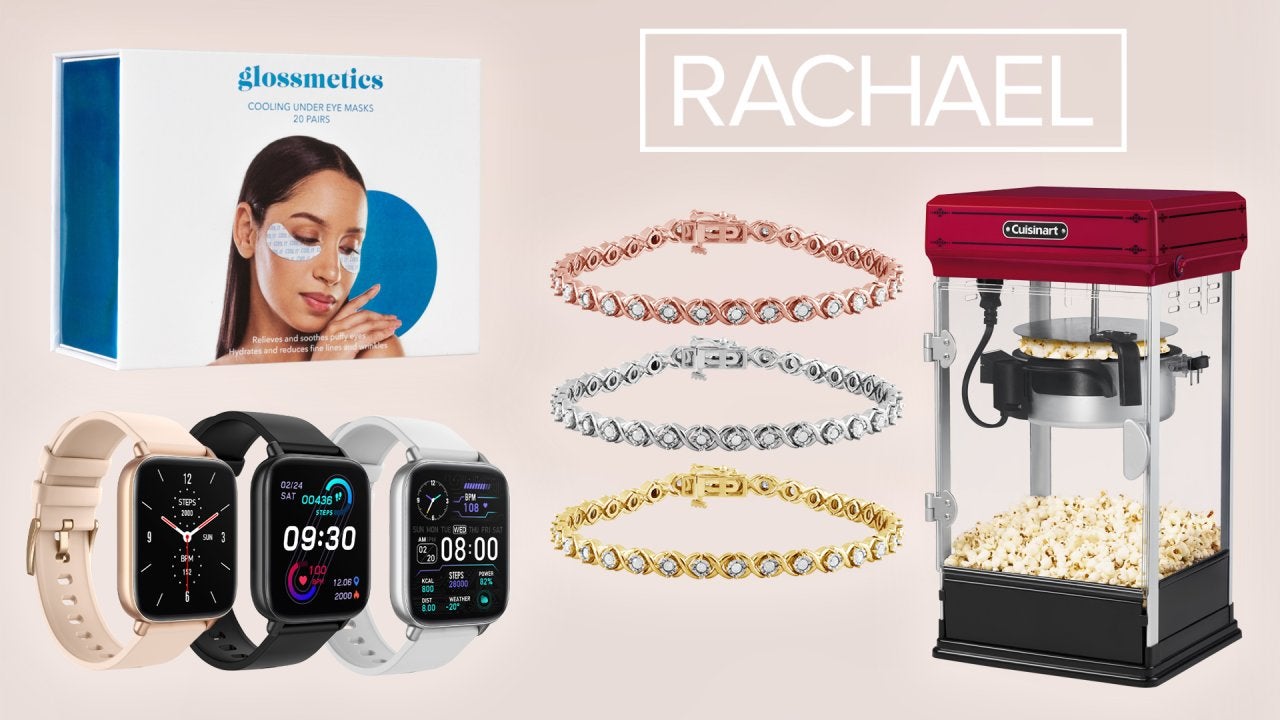 New Deals For Holiday Gifts! Smart Watch + More—Between 40% and …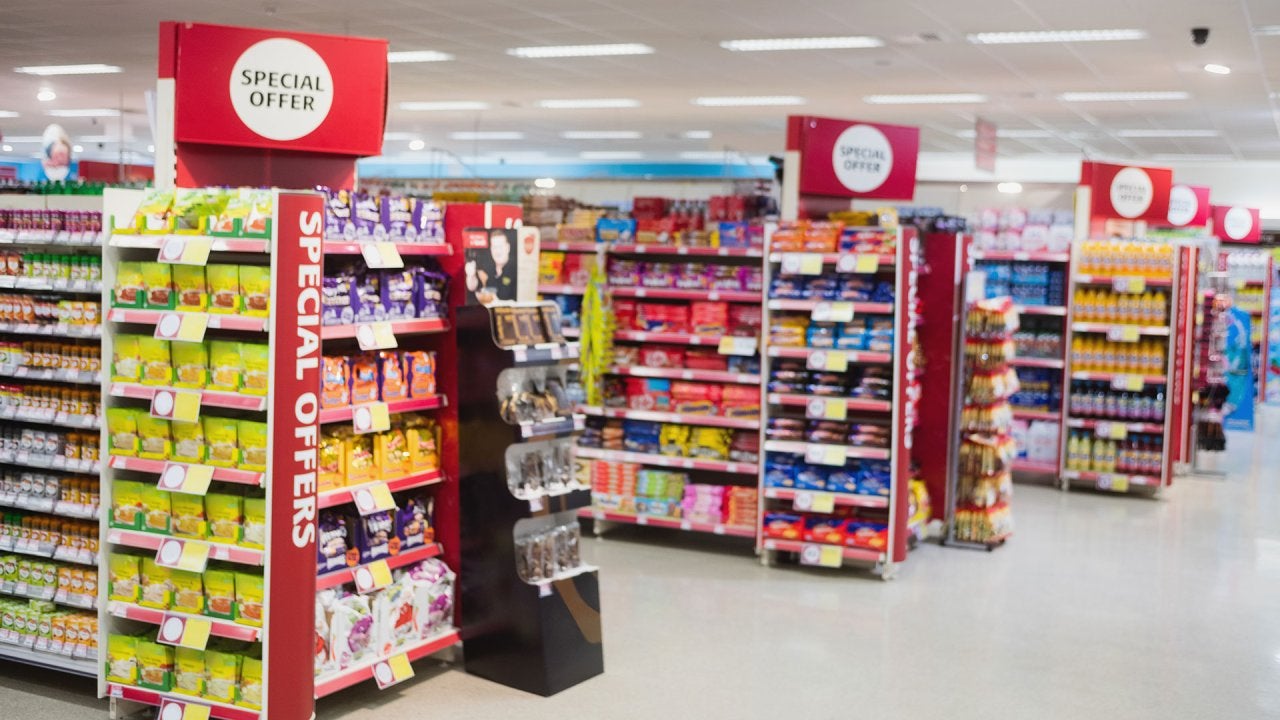 Holiday Food Shopping Tricks That Could Save You Hundreds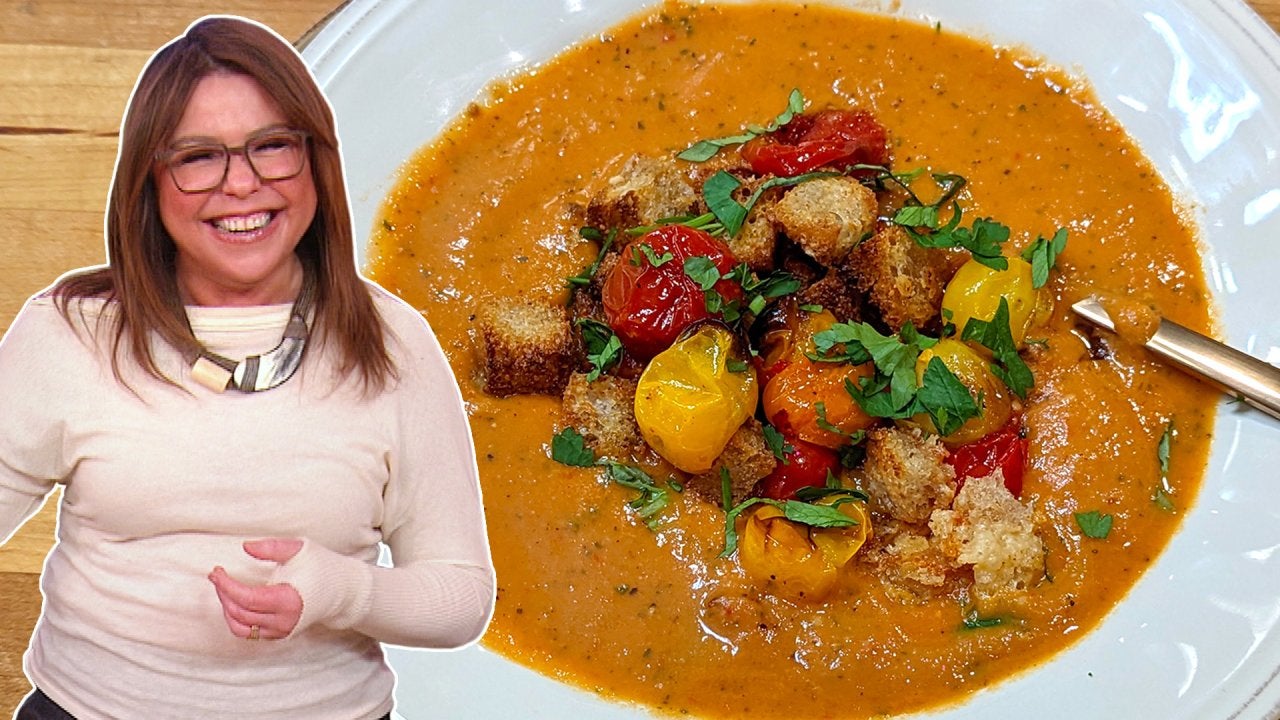 How to Make Roasted Cherry Tomato Soup and Bacon Croutons | Rach…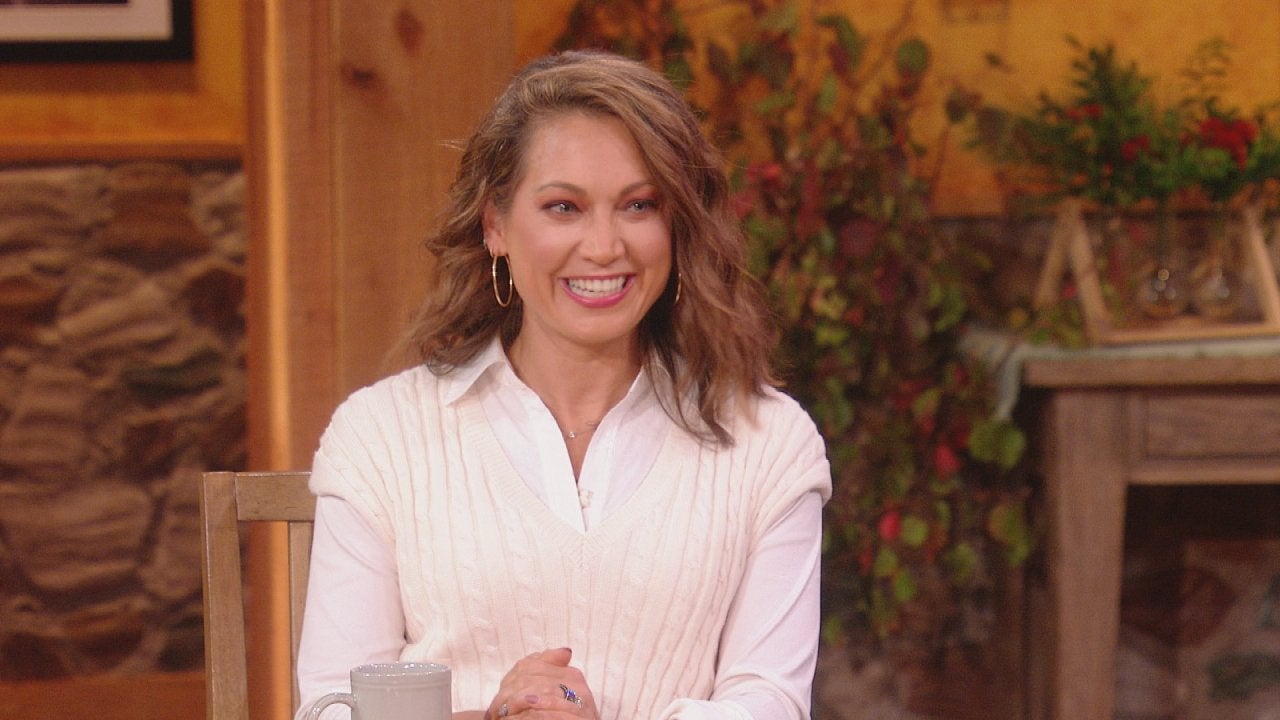 "ABC News" Meteorologist Ginger Zee + Rachael's Stuffed Cabbage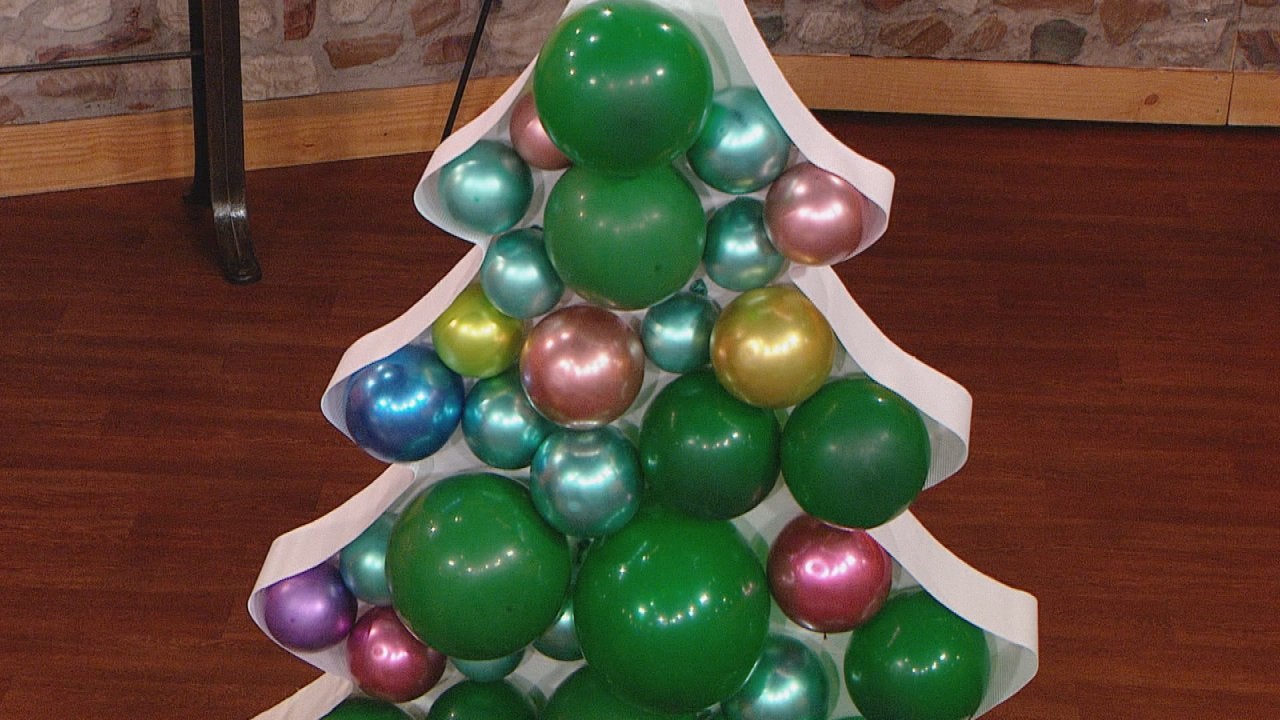 DIY Balloon Mosaic For the Holidays With Letter + Number Molds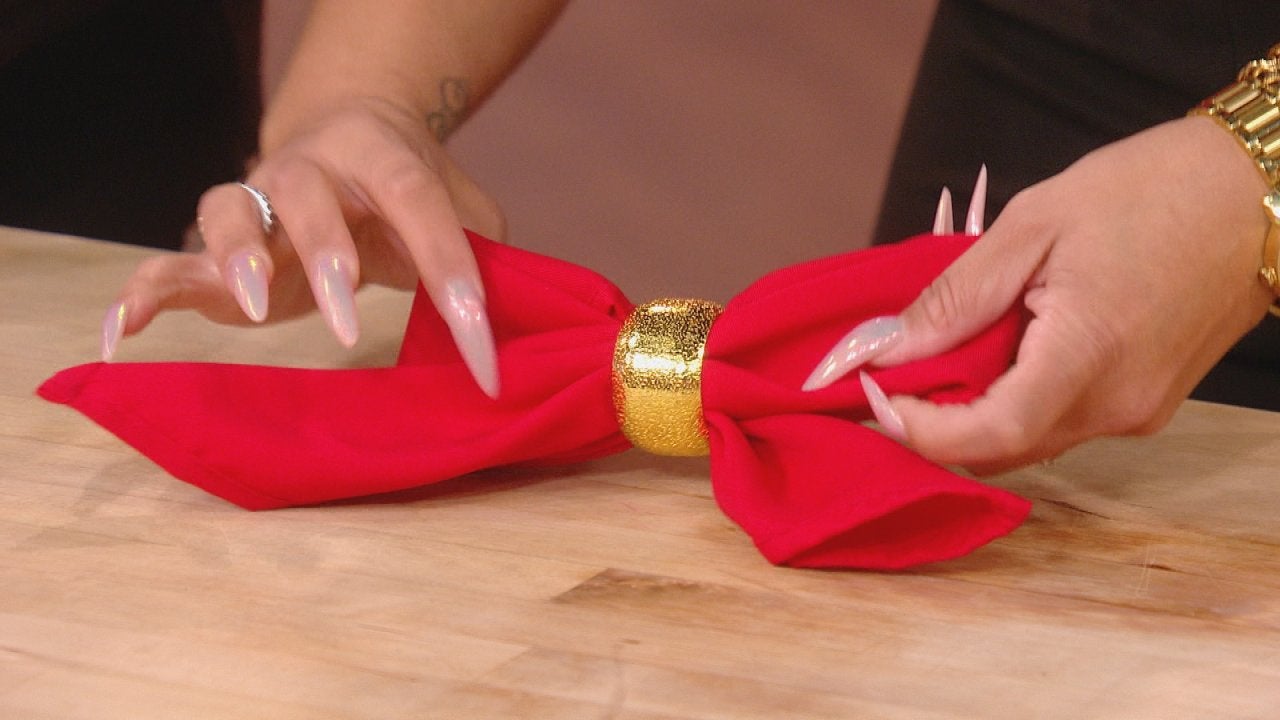 DIY Bow Napkins For Your Holiday Table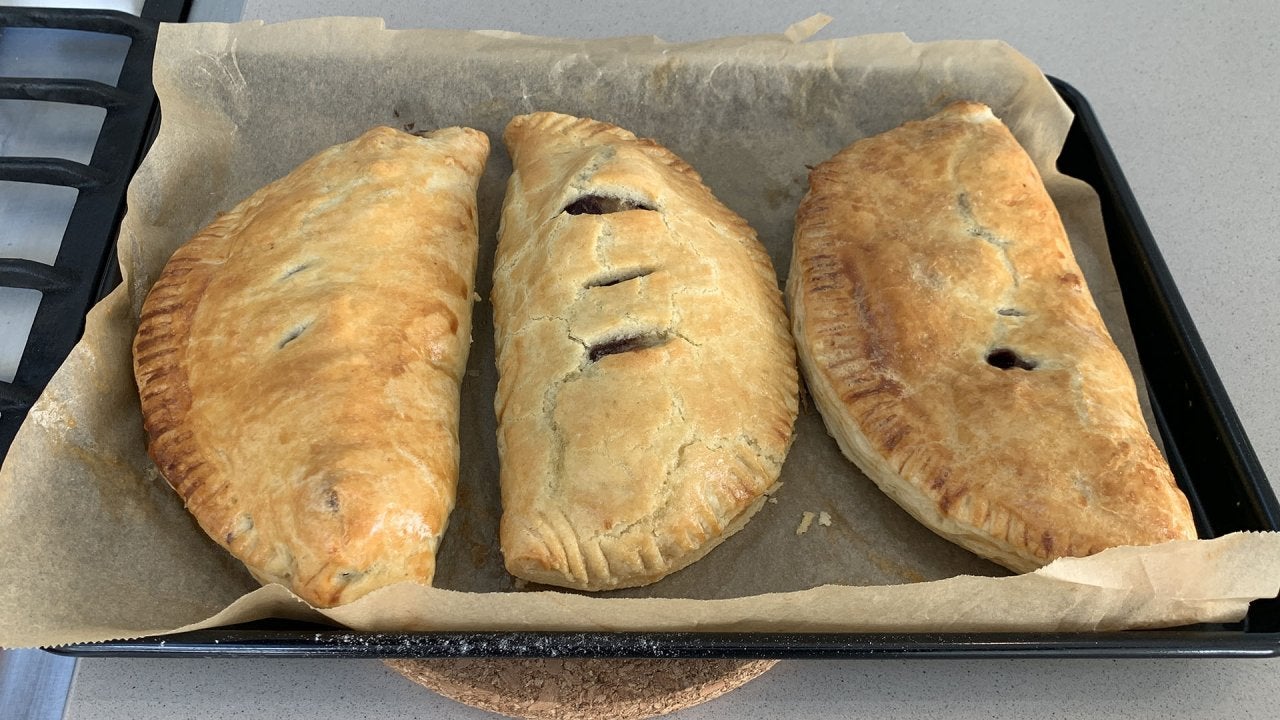 How to Make Toad-in-the-Hole Pasties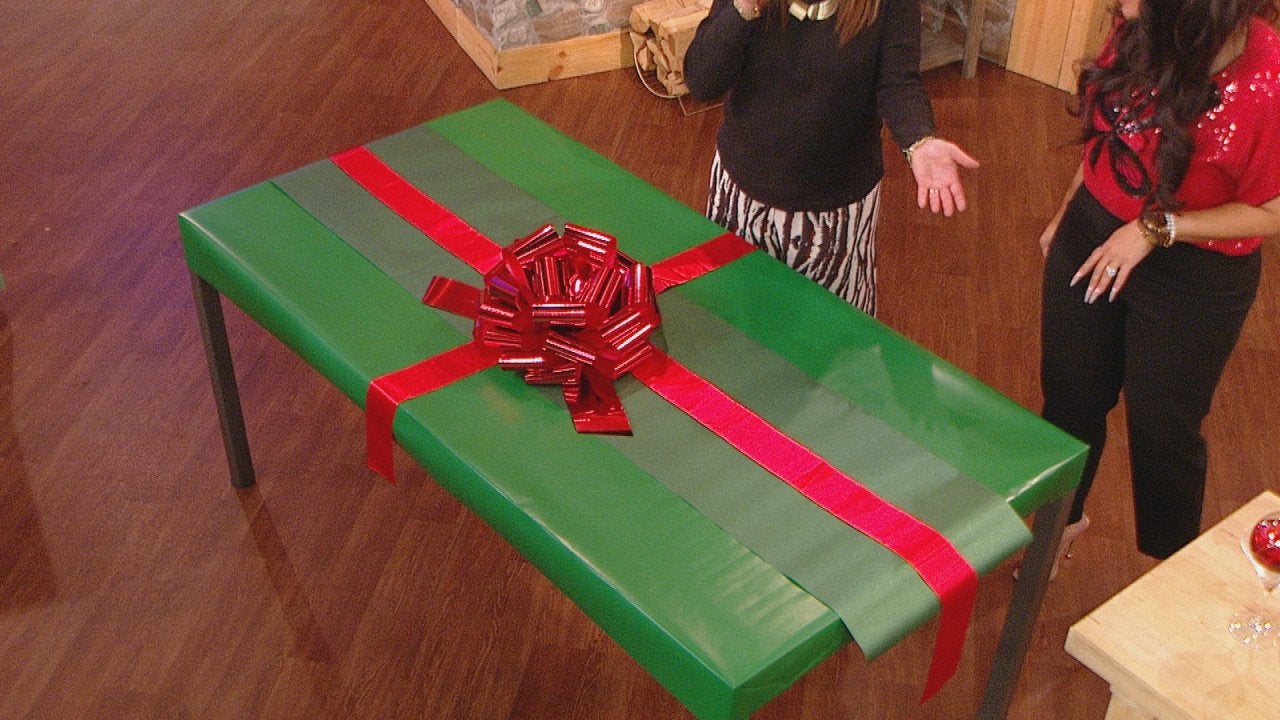 Step-by-Step Tutorial: Wrap Your Table Like a Christmas Gift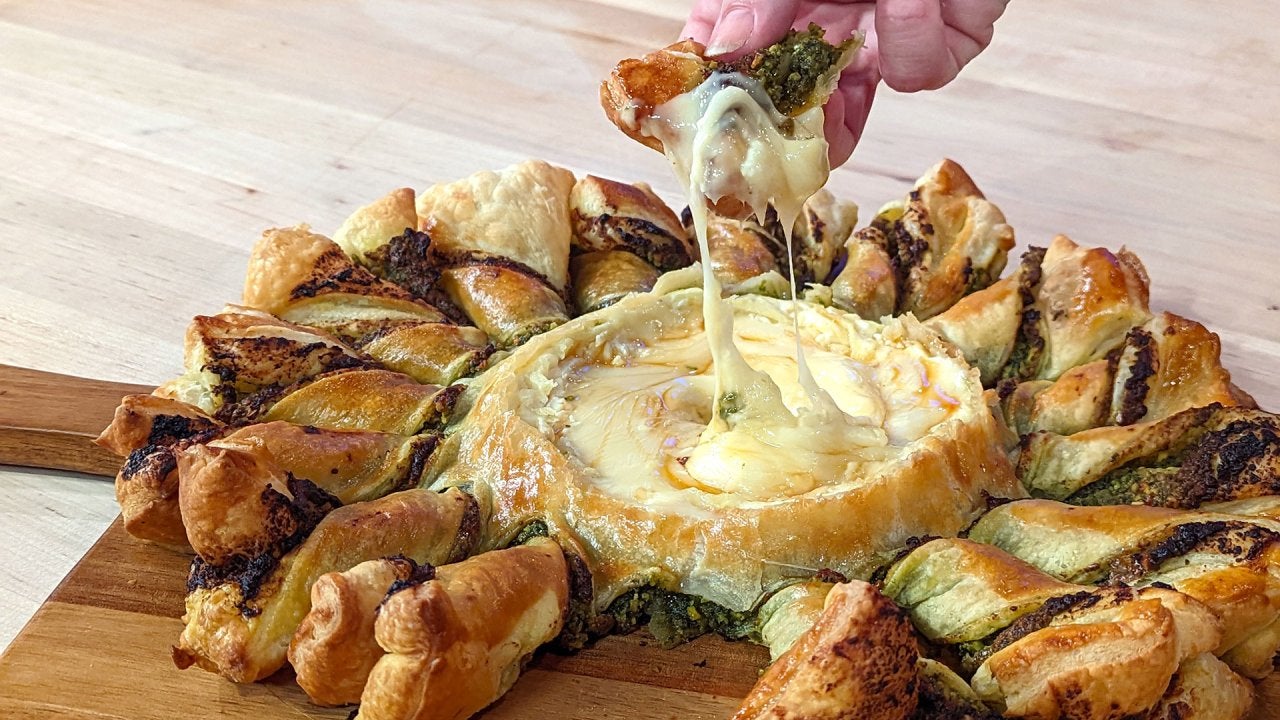 How to Make a Baked Brie Wreath with Sweet and Spicy Pesto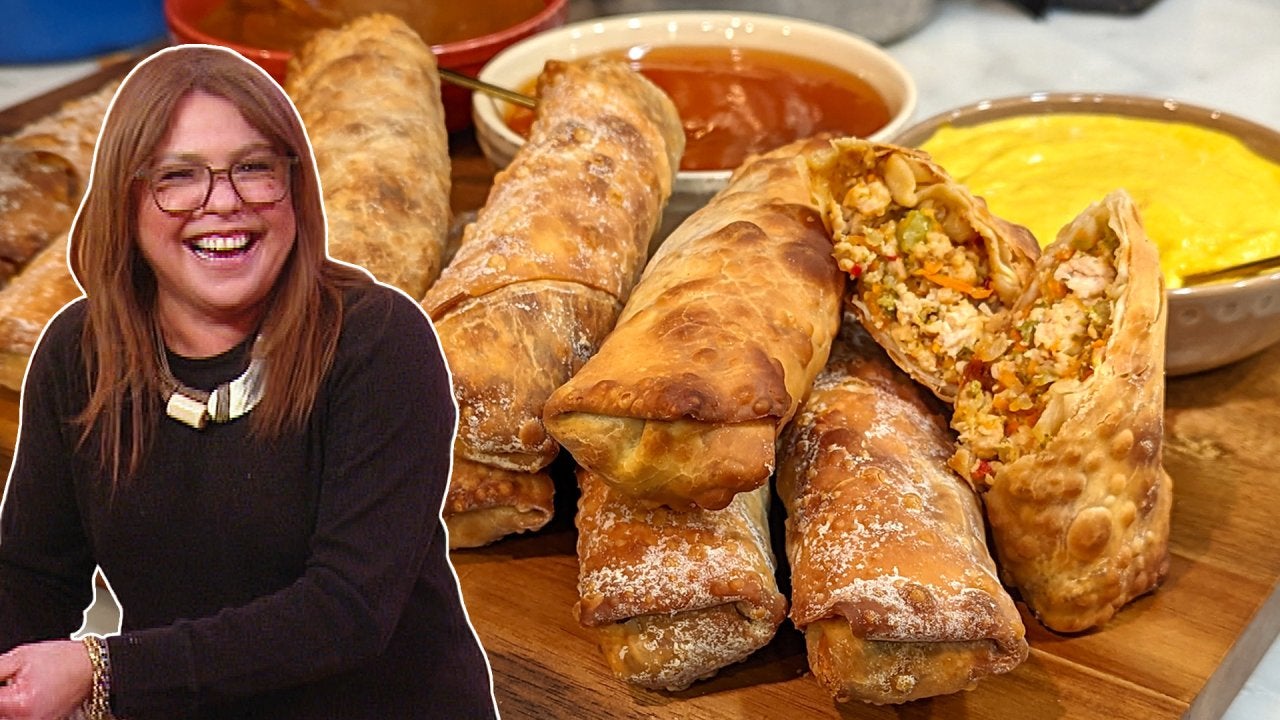 How to Make Spicy, Sweet & Sour Egg Rolls and Hoisin-Peanut Dipp…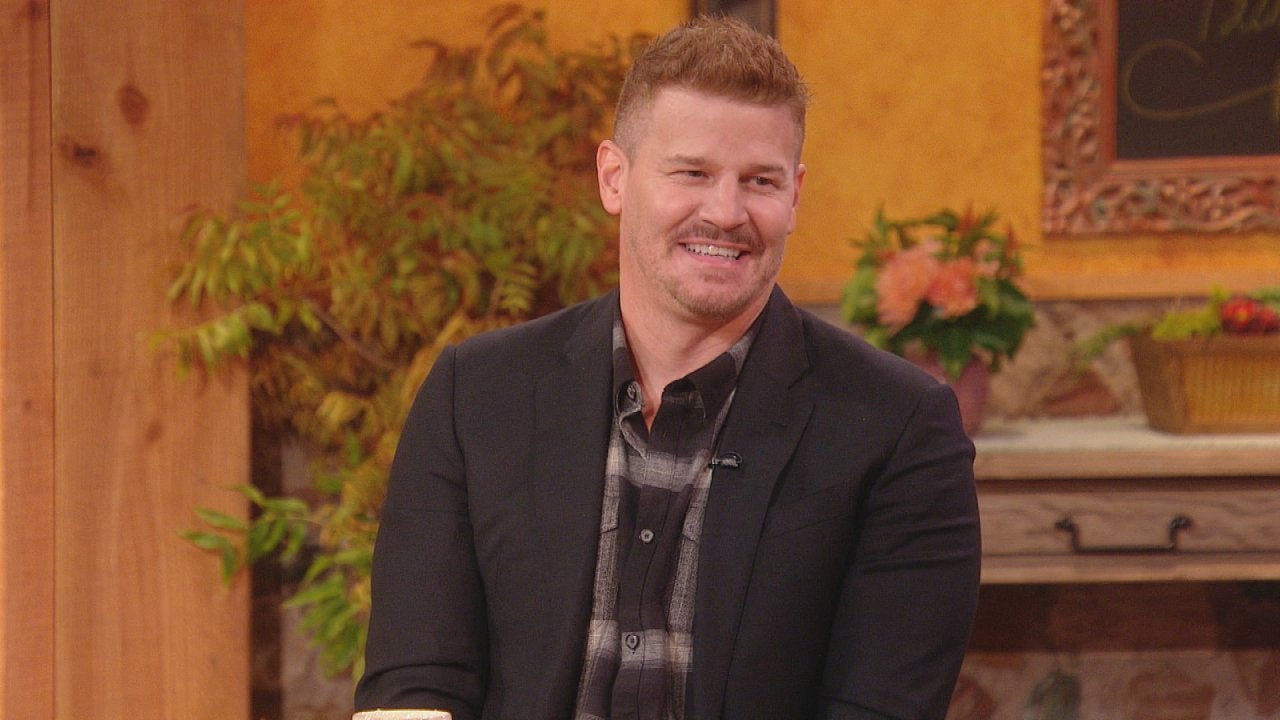 David Boreanaz Tells BTS "SEAL Team" Story + It's Pasta Night at…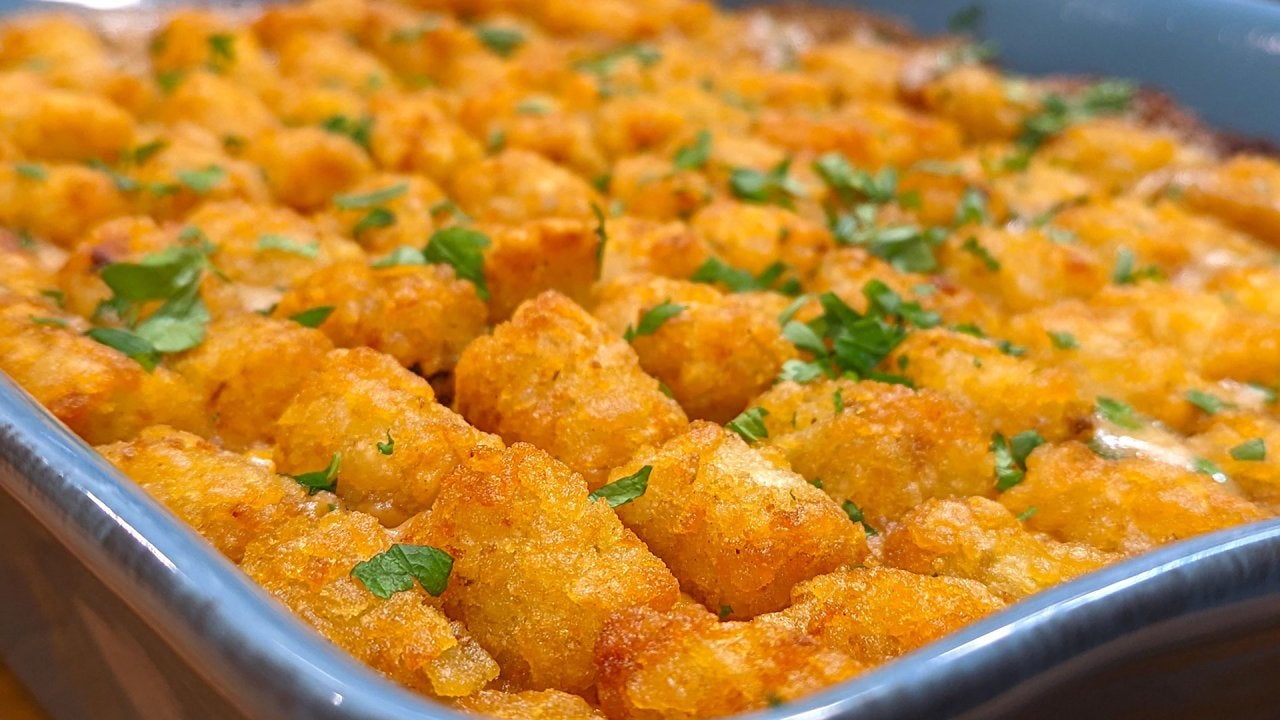 Cozy Tater Tot Casserole + "New Kid On The Block" Jonathan Knight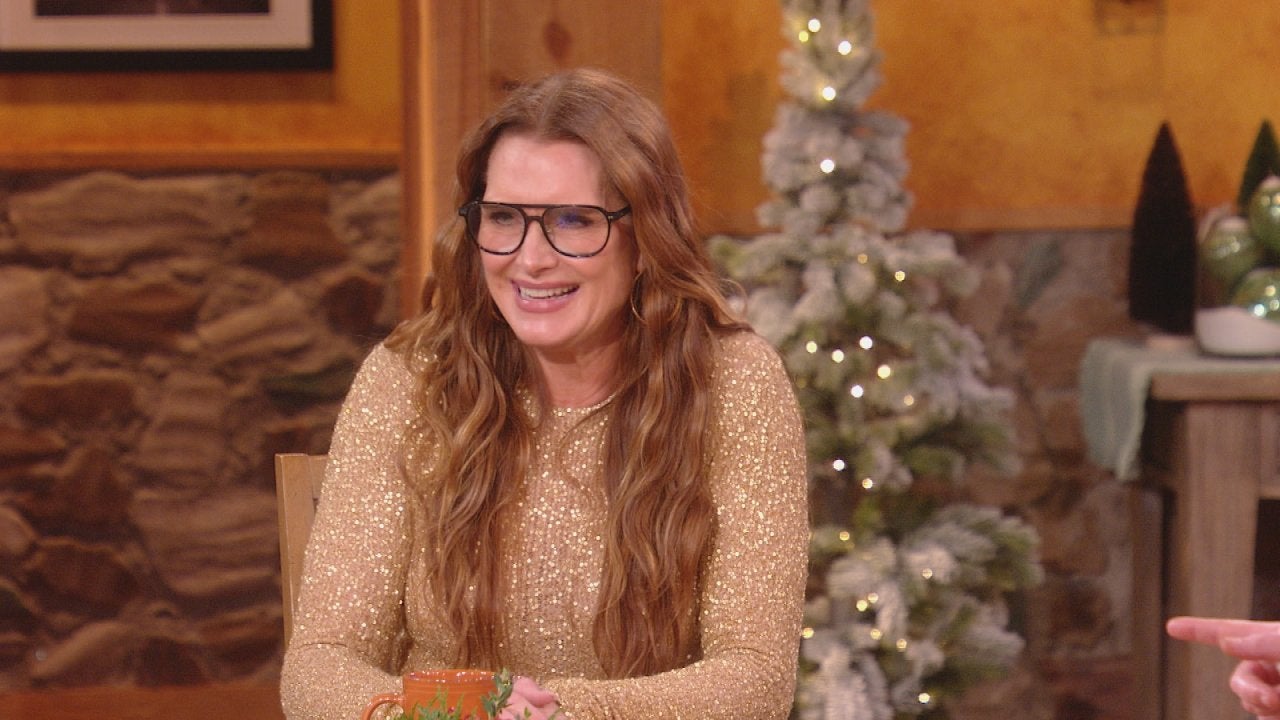 Brooke Shields Talks Holiday Plans + Her New Movie "Holiday Harm…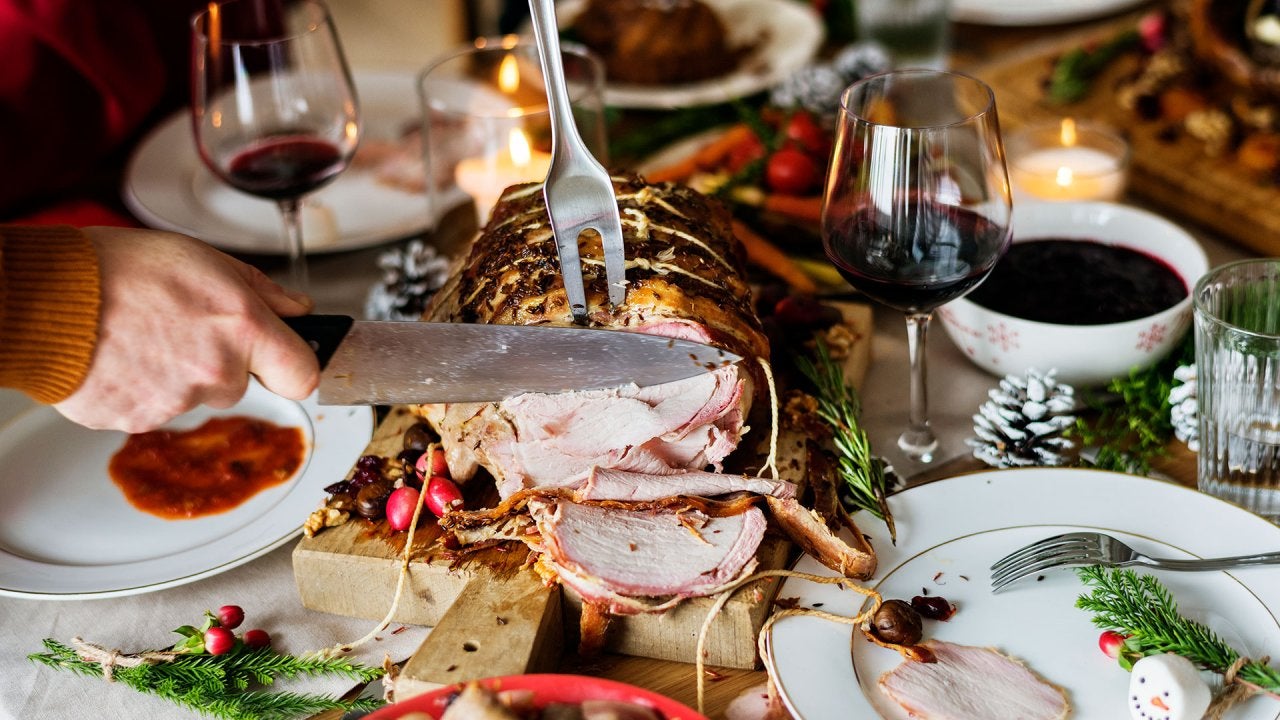 A Master Sommelier's Holiday Meal Wine Pairings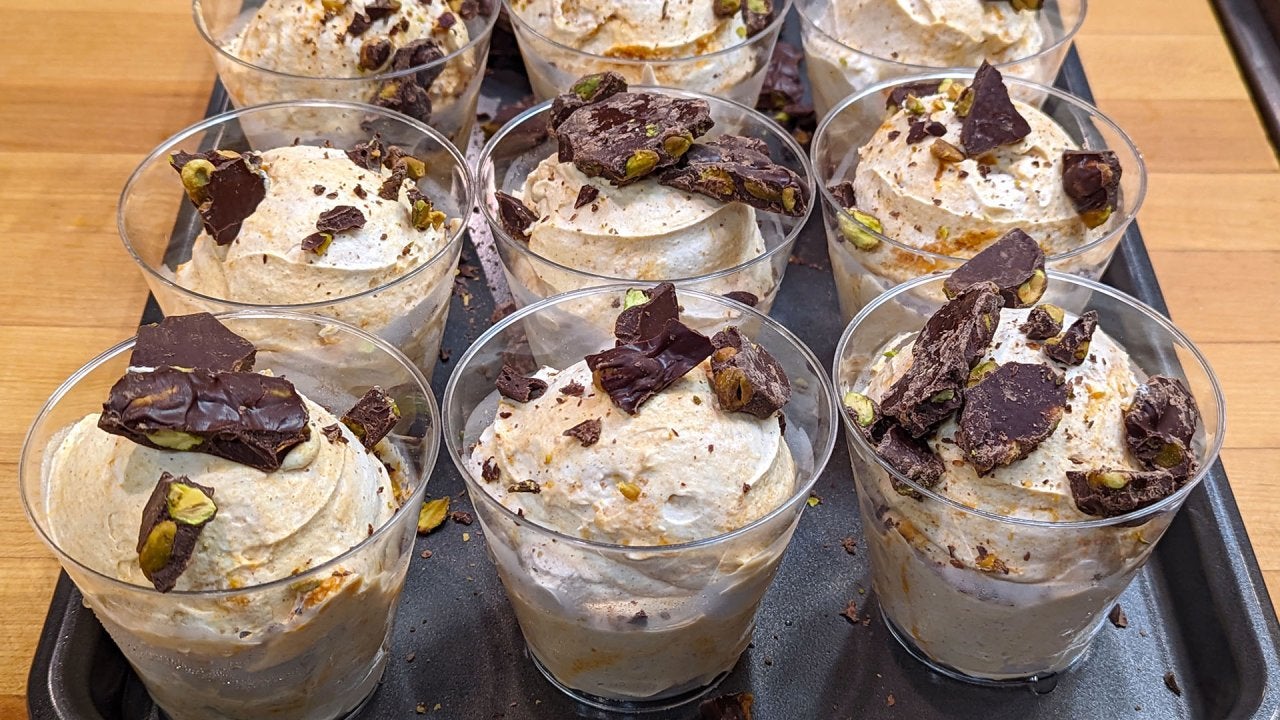 How to Make Pumpkin Semifreddo with Chocolate-Covered Pistachios…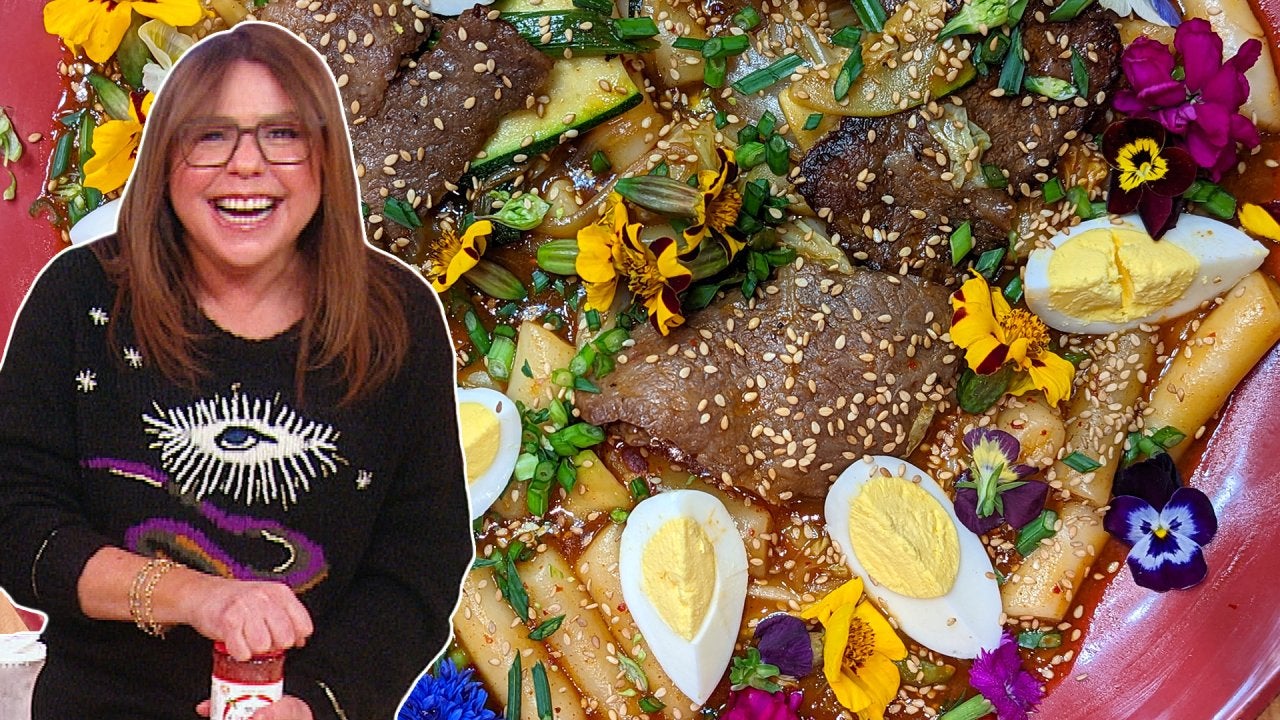 How to Make Korean-Style Stir-Fried Rice Cakes (Tteokbokki) | Ra…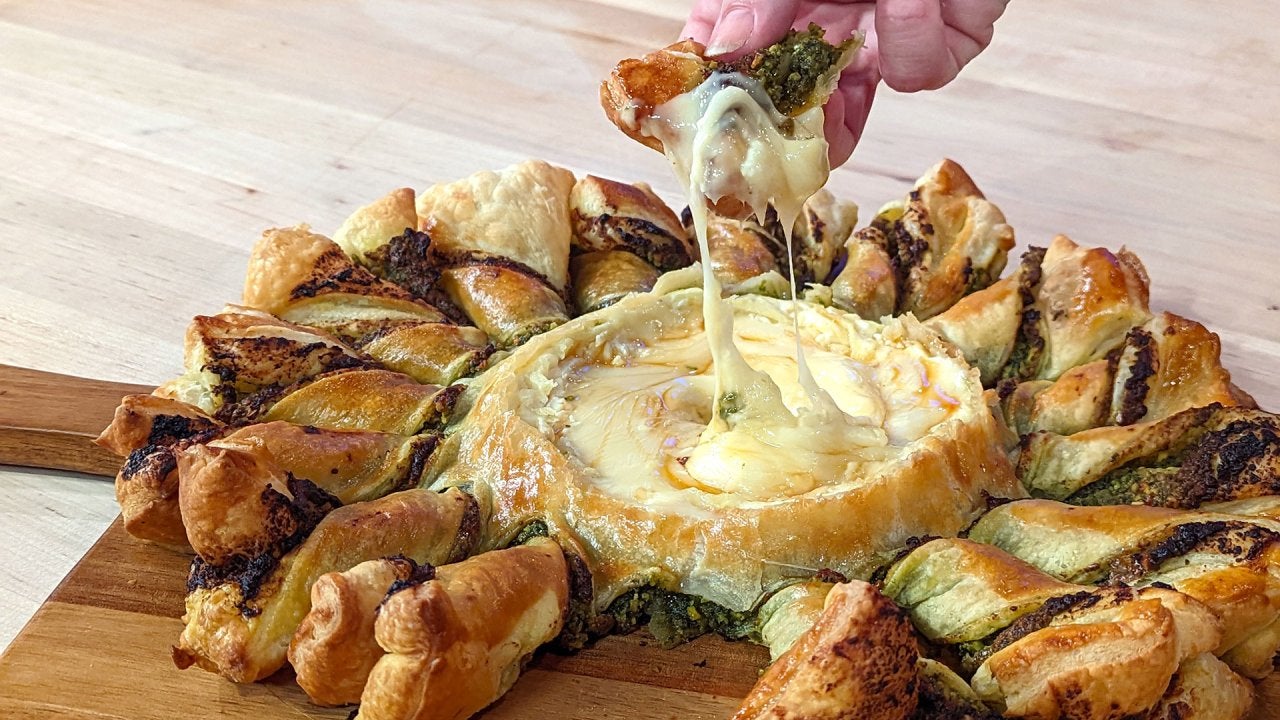 Cheesy Christmas Wreath + DIY Holiday Party Decorations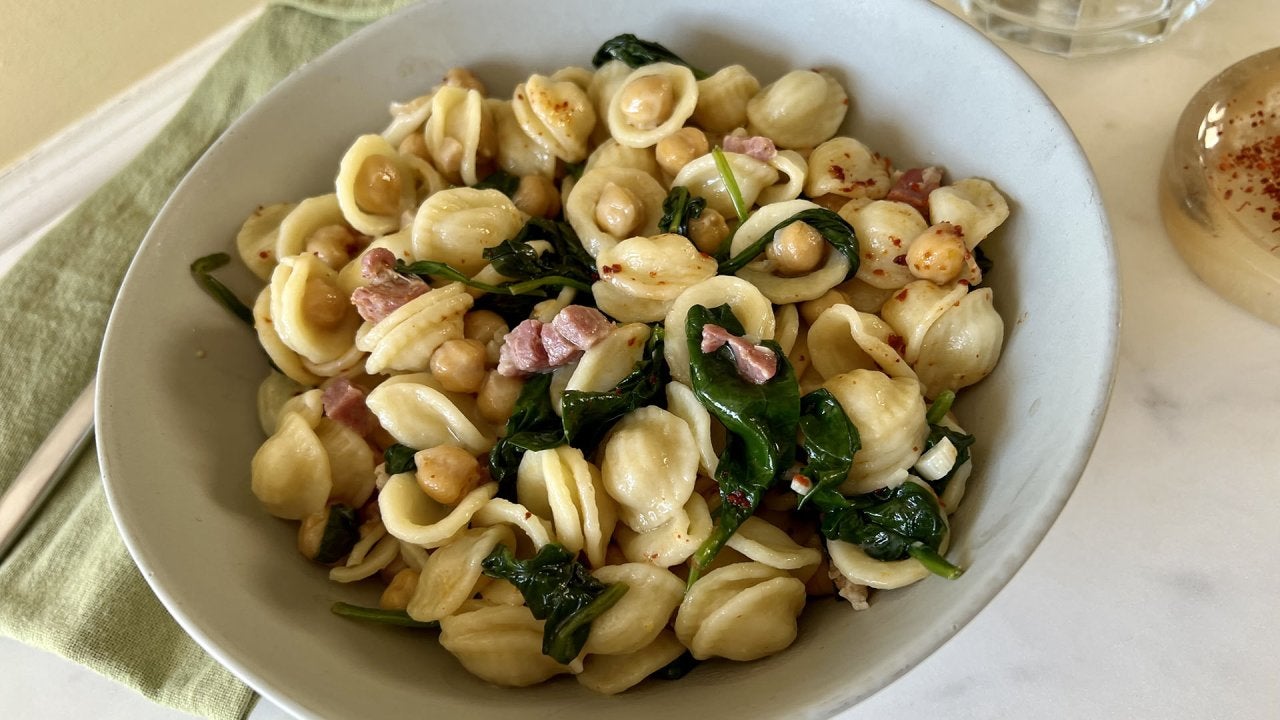 How to Make Pasta with Beans + Greens | Quick & Easy Kid-Friendl…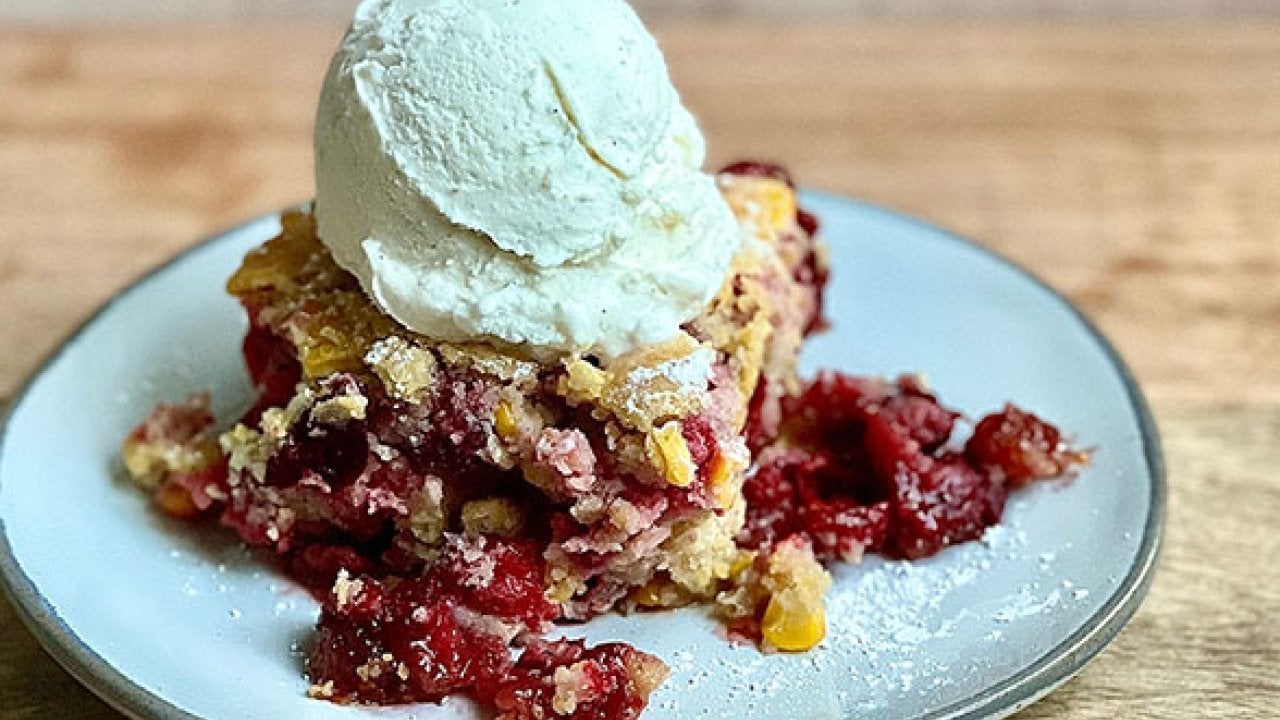 How to Make Cranberry and Cornbread Cobbler | Chef Ronnie Woo
Not a fan of traditional corned beef and cabbage but still want to prepare something festive for St. Patrick's Day? We've got you covered. Here are 7 off-the-beaten-path corned beef recipes – and they all pair well with your favorite Irish beer!
No. 1: Reuben Patty Melt Casserole
If you like the option to throw everything in a casserole and be done with it, this easy and delish corned beef casserole will have you sitting down to St. Paddy's Day dinner leprechaun-quick!
No. 2: Corned Beef Melts with Sweet & Sour Onions & Wilted Cabbage
This corned beef and cabbage sandwich adds a thick layer of melted Gruyere for a cheesy kick you didn't know you were missing with traditional corned beef and cabbage. And would make a good use of leftovers if you decide to go the traditional corned beef route.
No. 3: Corned Beef Hash-Reuben-Potato Pie
This corned beef and potato "pizza" combines the traditional corned beef, cabbage and potatoes, but in a totally different way. Potato pizza with tender corned beef and sauerkraut? Yes, please!
No. 4: Richard Blais' Corned Beef on Rye with Sauce Maria Rosa & Brussels Kraut
For a slightly more upscale corned beef sammy, Top Chef winner Richard Blais has you covered with this creation which features a kraut made of Brussels sprouts.
No. 5: St. Patrick's Day Reuben Hash

And for a more traditional, but equally delish take on hash, make this St. Patrick's Day Reuben Hash. And hint – this one features beer too!
No. 6: Corned Beef Hash-Stuffed Potatoes with Eggs

If you're thinking of more of a "breakfast for dinner" or even "breakfast for breakfast" recipe, check out Rachael's corned beef hash stuffed potatoes with eggs.
No. 7: Irish Nachos

For a Mexican take on St. Paddy's Day, try Irish Nachos featuring waffle fries, corned beef, cheddar cheese – and beer! If you pair this with a pint of Guinness, you can have beer with your beer!
So what do you think -- will you be making a traditional corned beef this year, or changing it up? Watch below to see Rach make her Reuben Potato Pie!