Cider-Soaked Spatchcock Turkey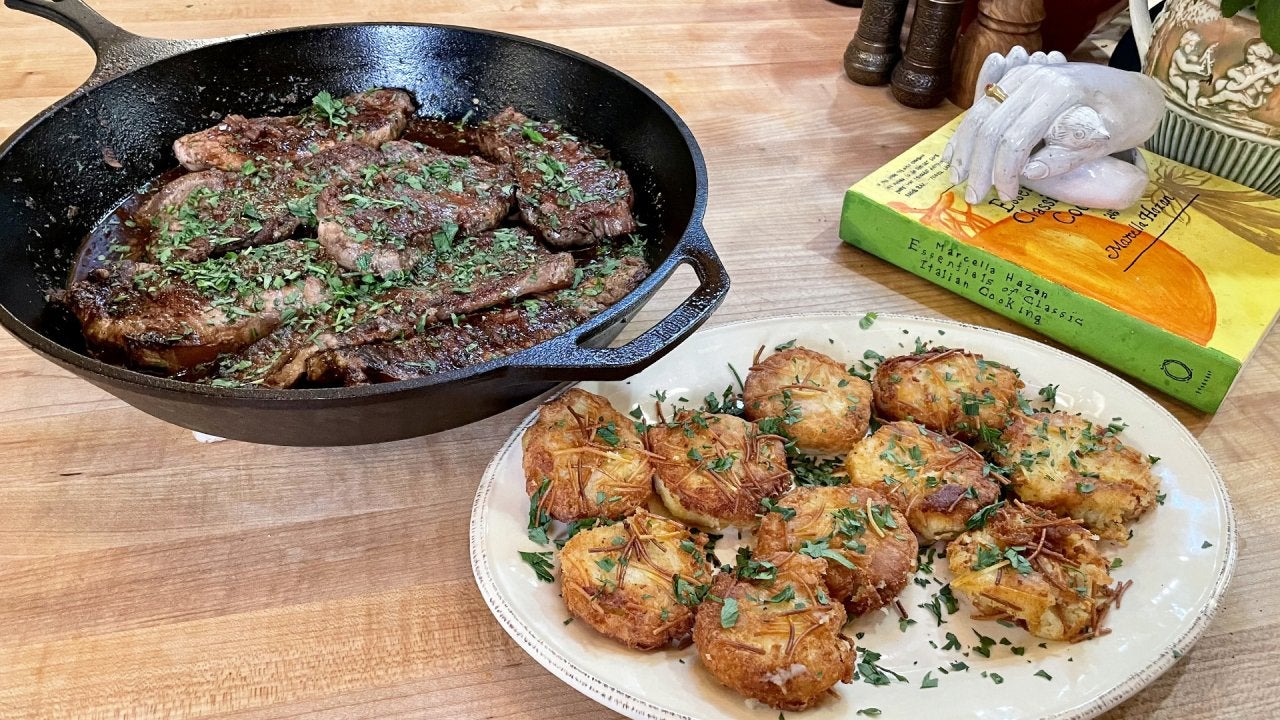 How to Make Deviled Steaks and Marcella Hazan-Style Crispy Potat…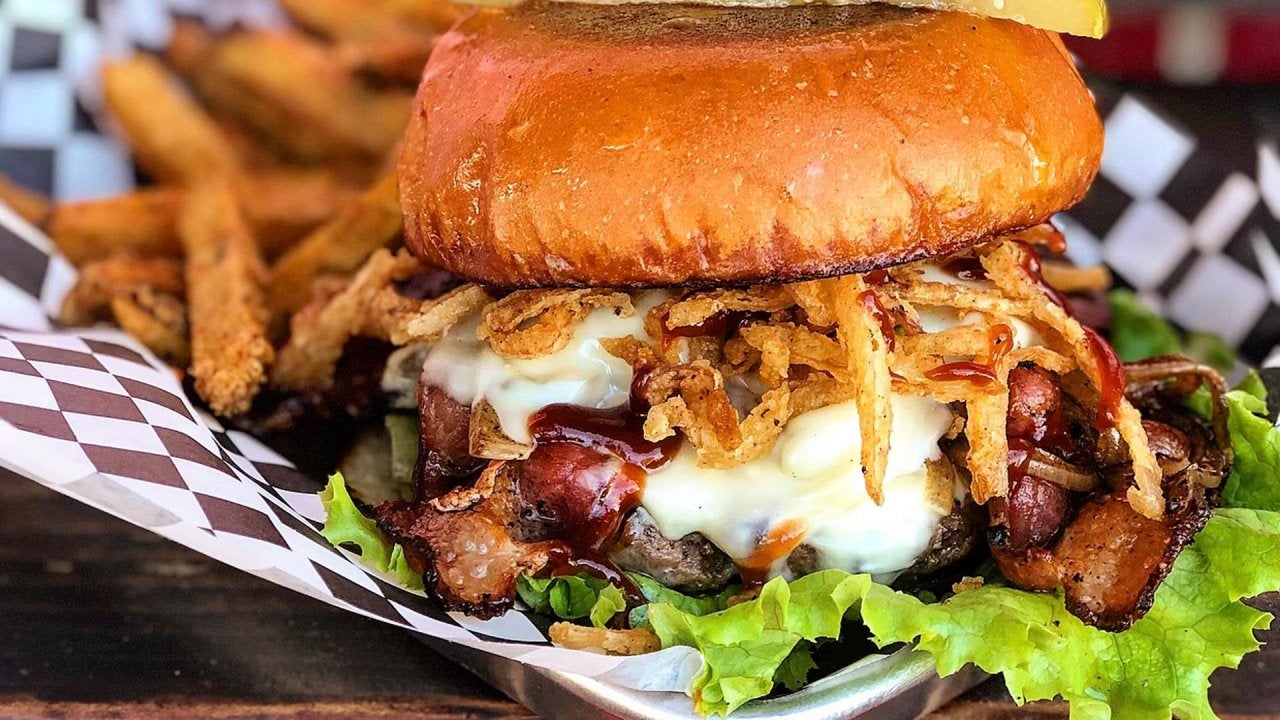 How to Make a Smokehouse Stack Burger | Billionaire Burger Boyz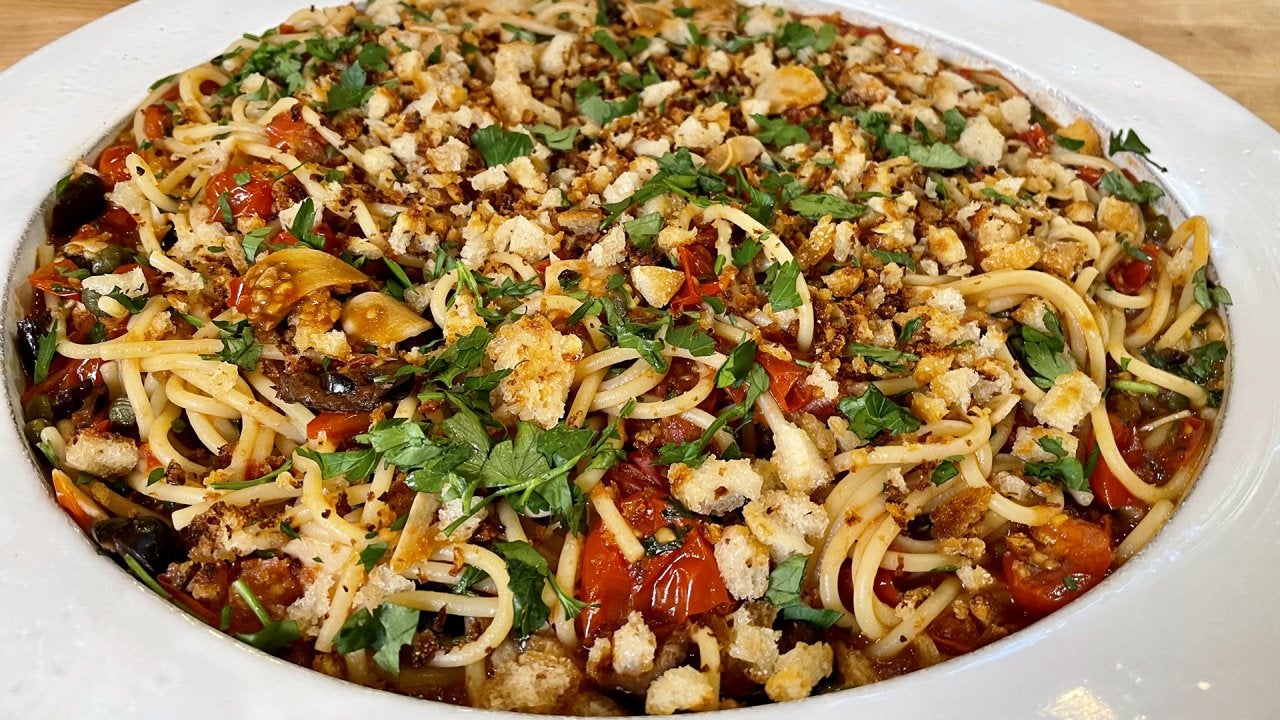 How to Make Spaghetti alla Puttanesca | Rachael Ray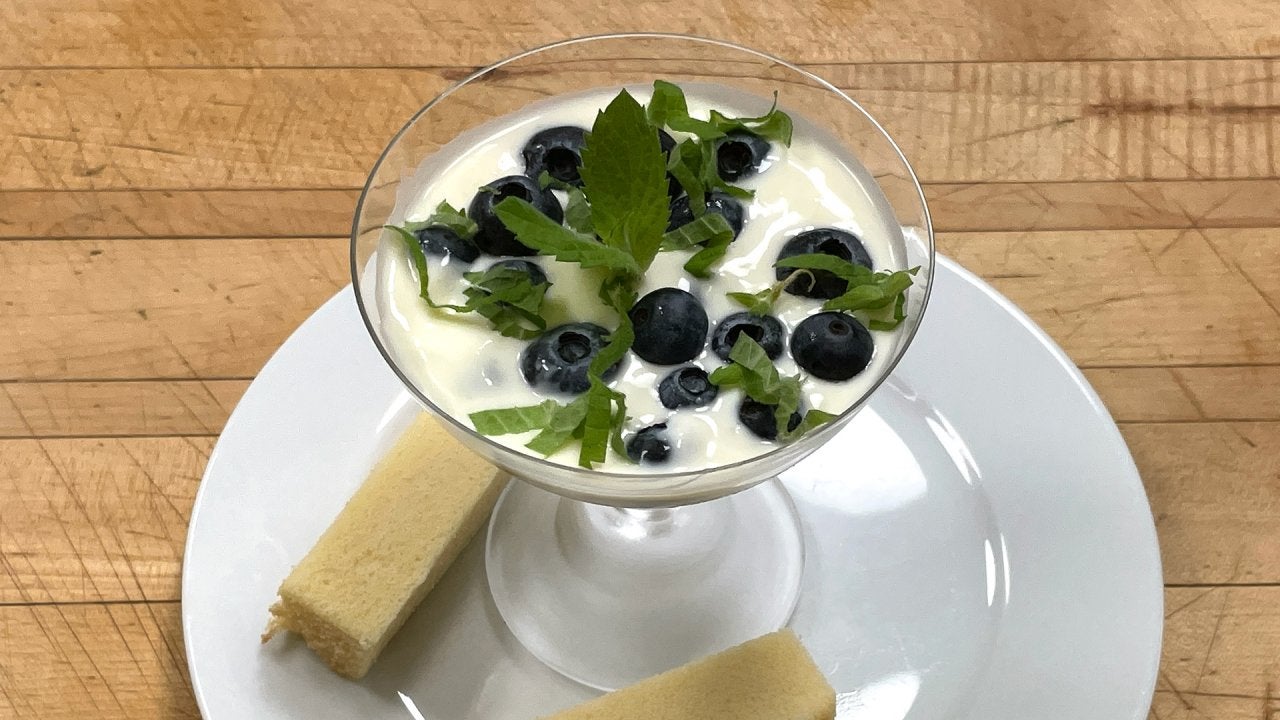 How to Make Lemon Posset | Jacques Pépin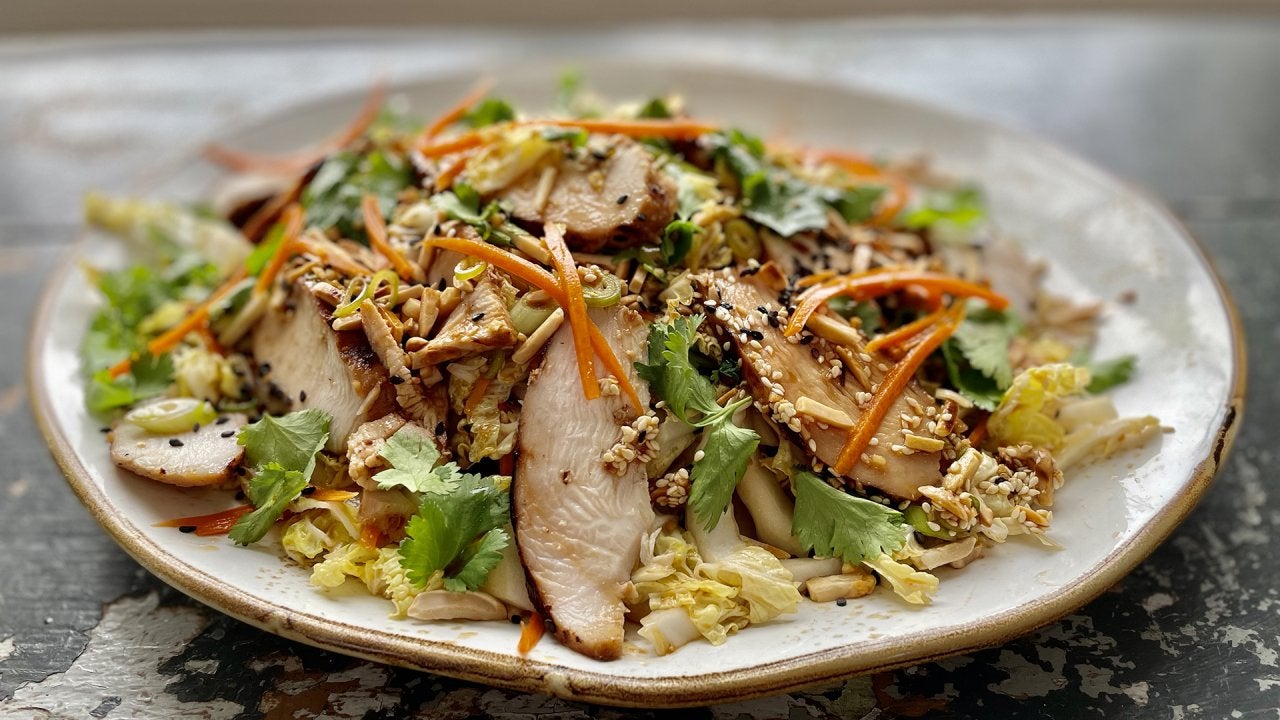 How to Make Grilled Ginger-Sesame Chicken Salad | Curtis Stone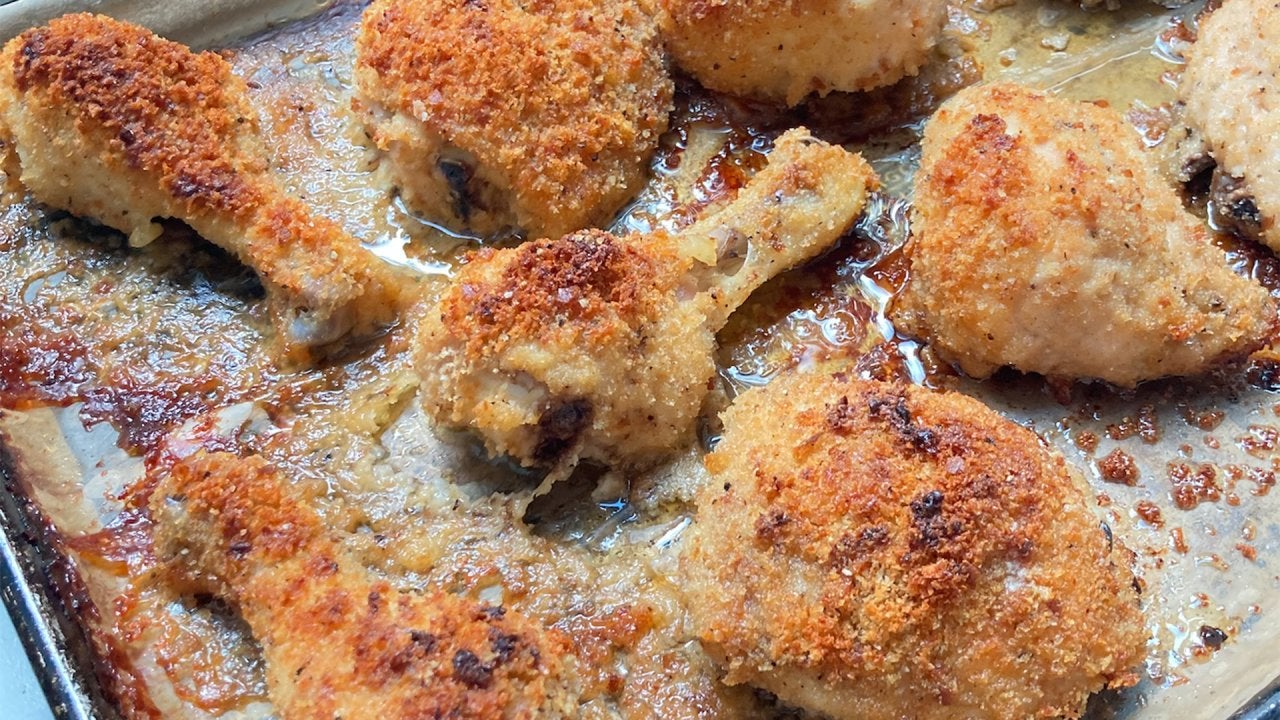 How to Make Oven Fried Chicken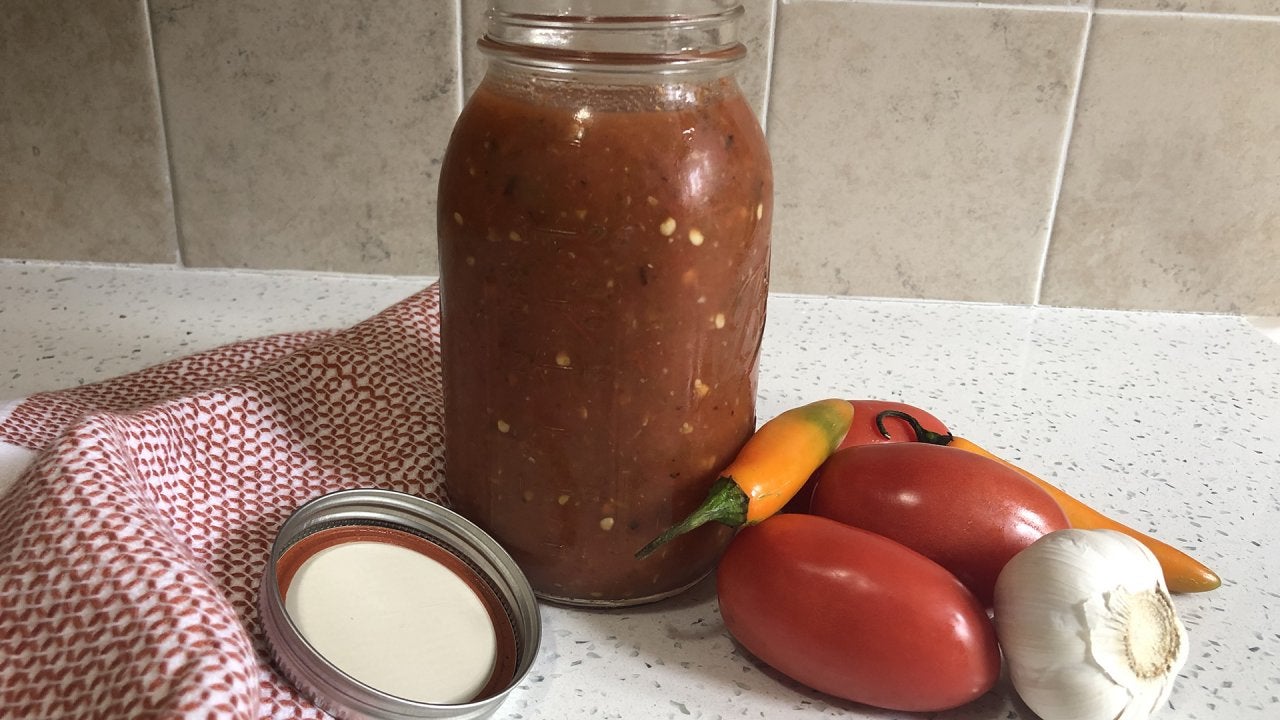 How to Make 4 Mexican-Inspired Dishes with Pan-Roasted Salsa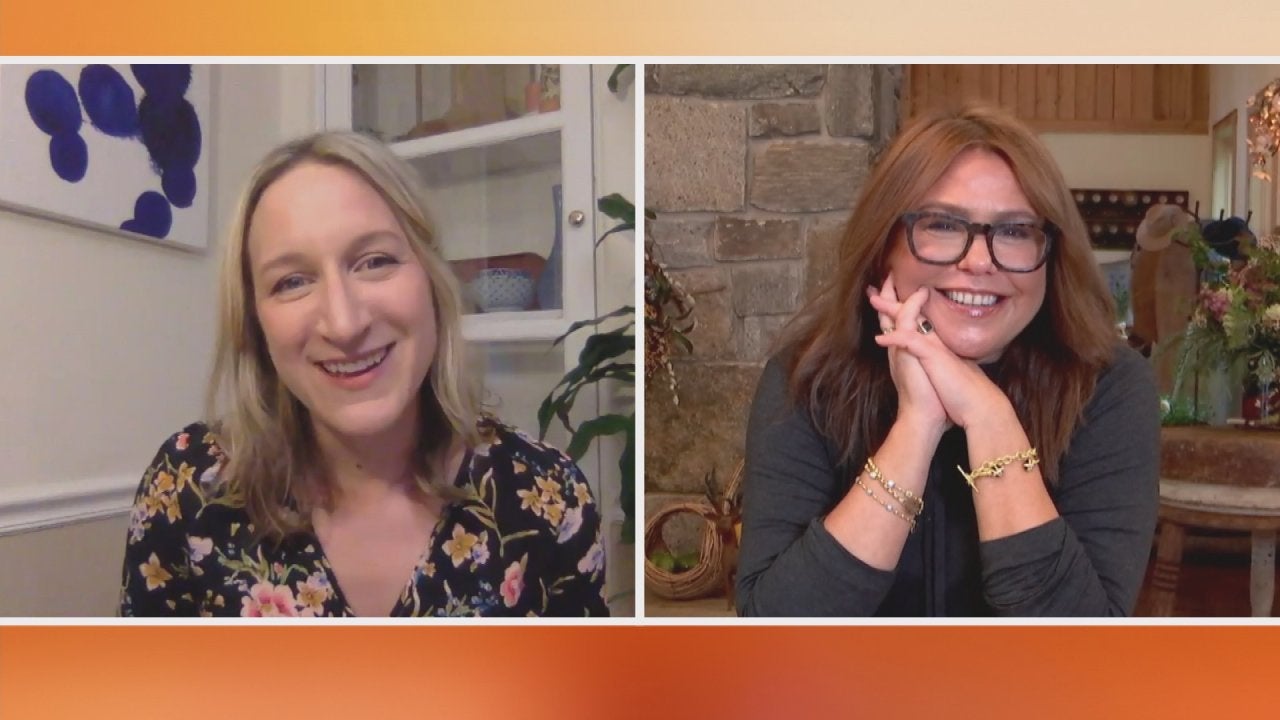 Rachael Ray In Season Editor-in-Chief Talks Fall 2021 Italian Is…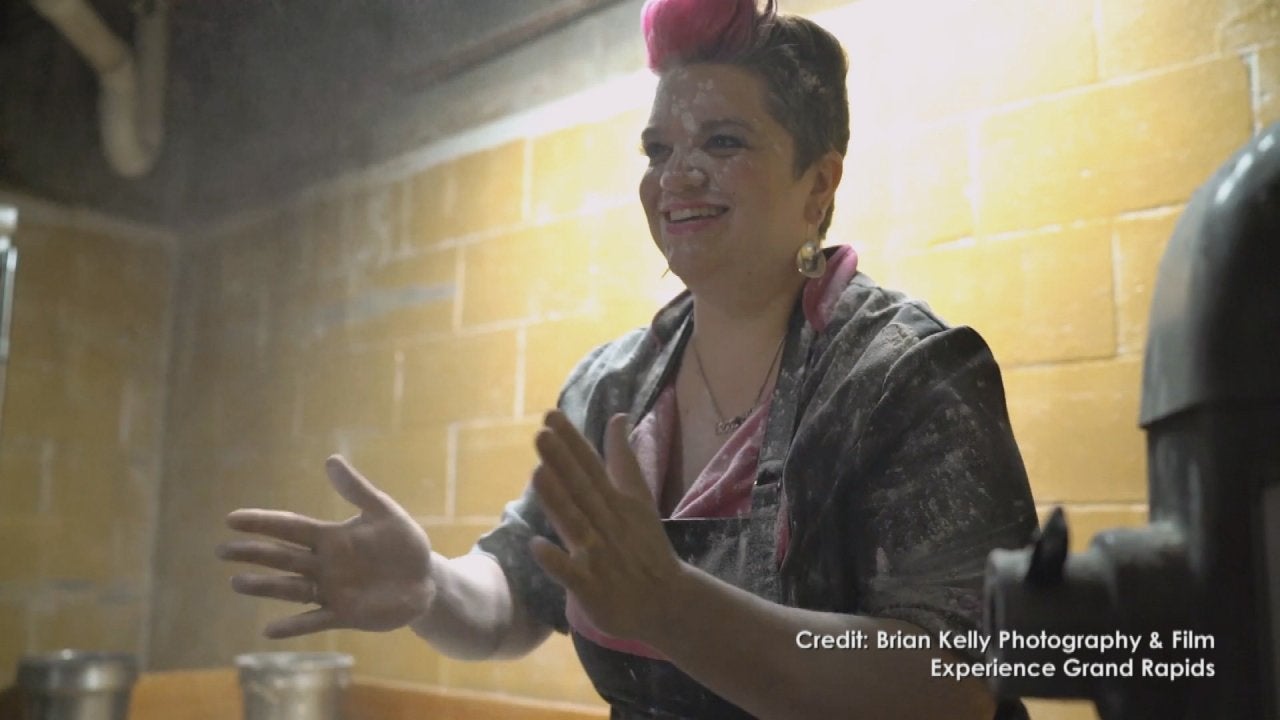 At Grand Rapids' Amore Trattoria, You Come for the Authentic Ita…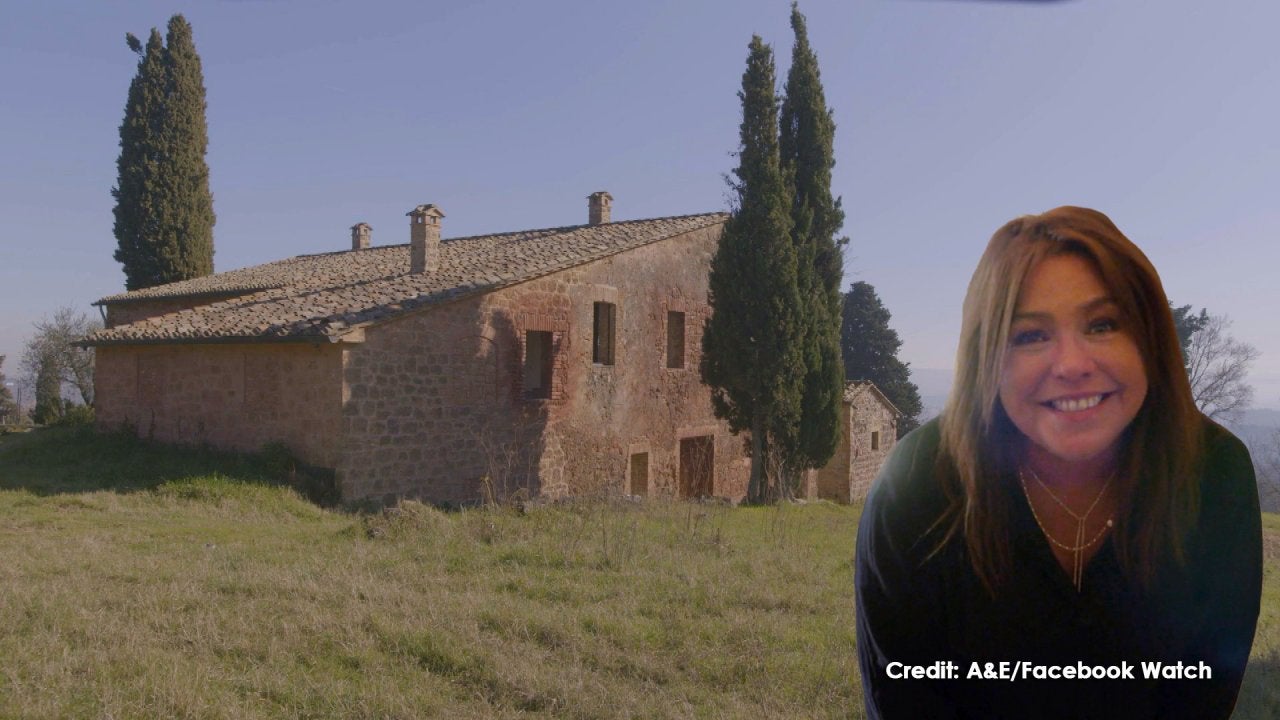 See Rachael's Italian Dream Home In First Look At New Facebook W…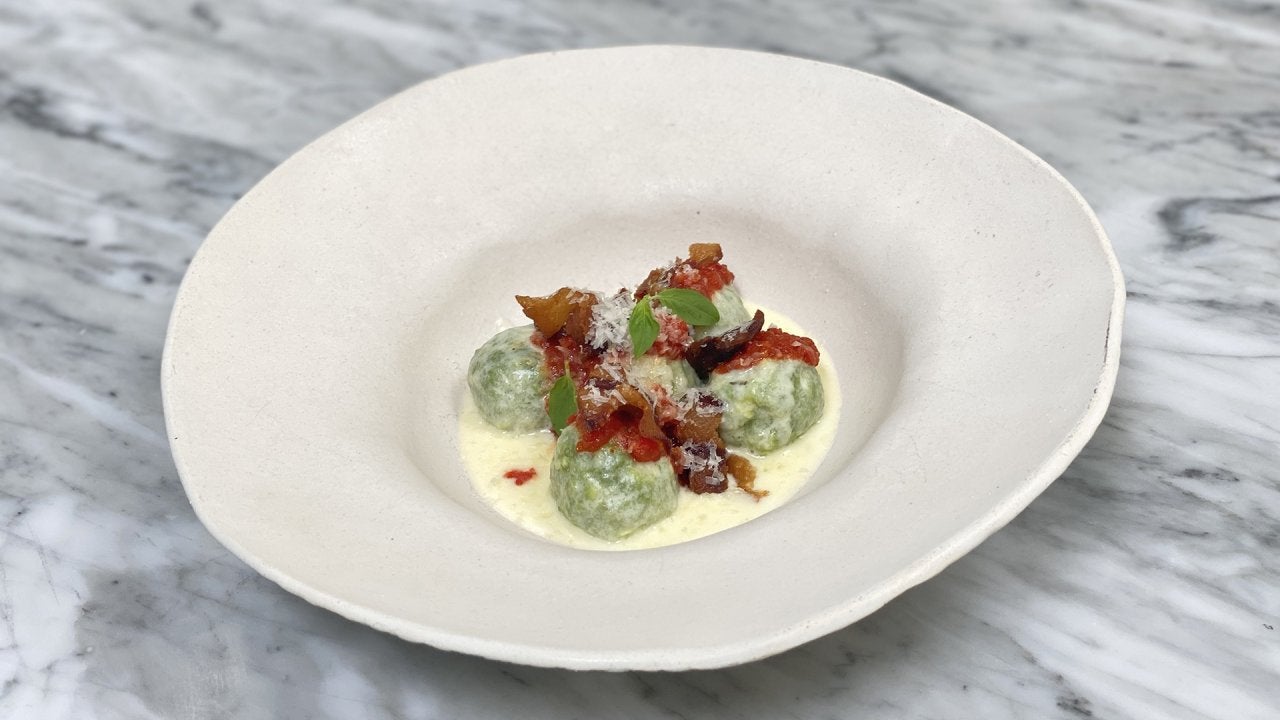 How to Make Spinach Ricotta Gnudi with Tomato Sauce and Crispy G…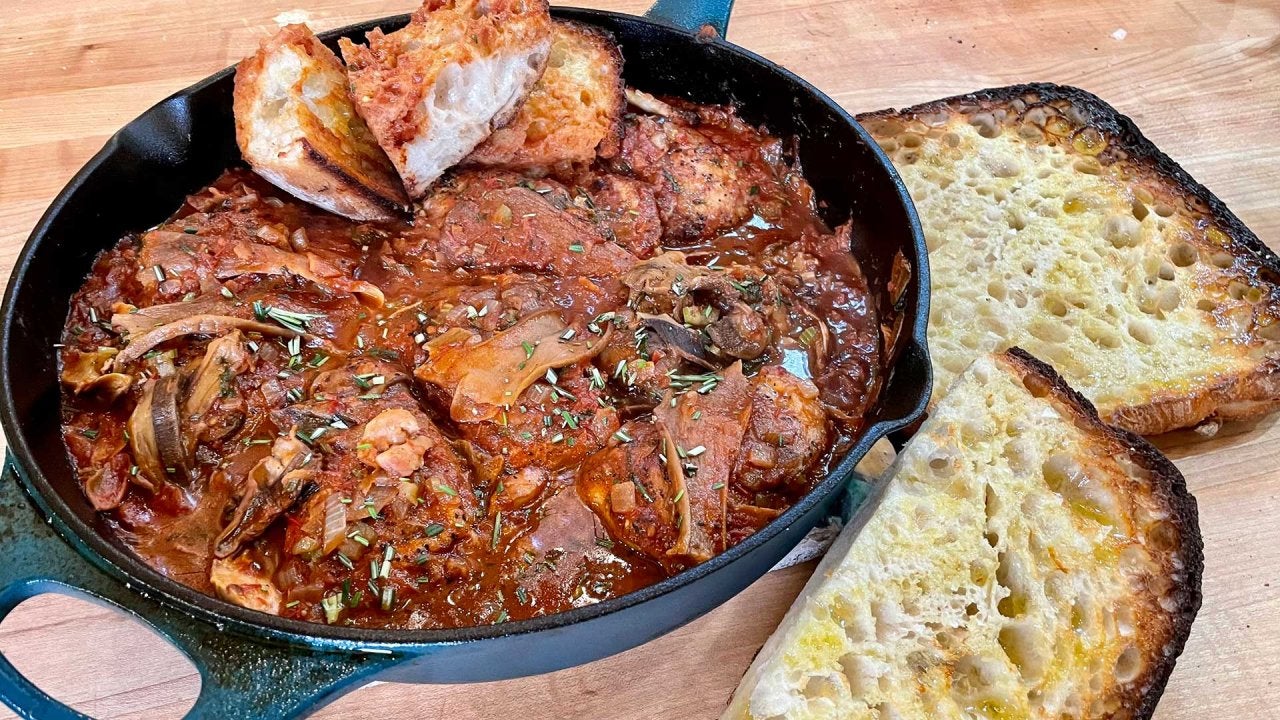 How To Make Chicken Cacciatore | Rachael Ray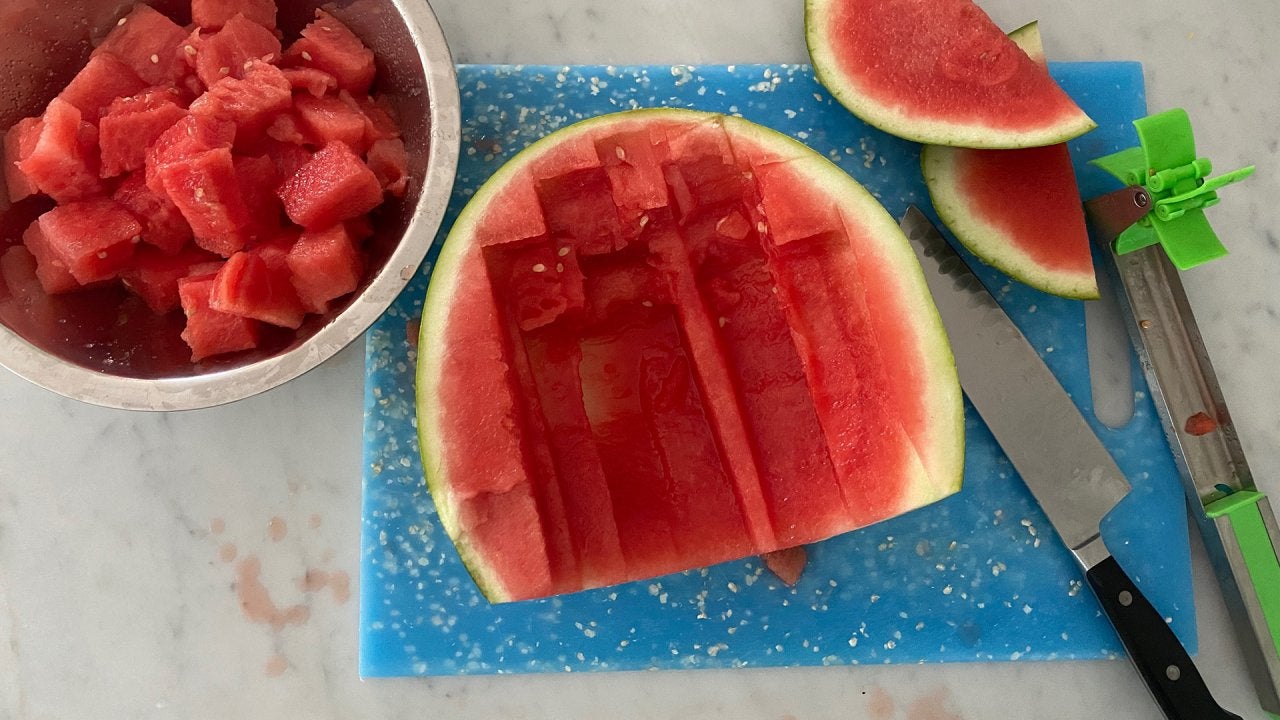 We Tried The TikTok Watermelon Slicer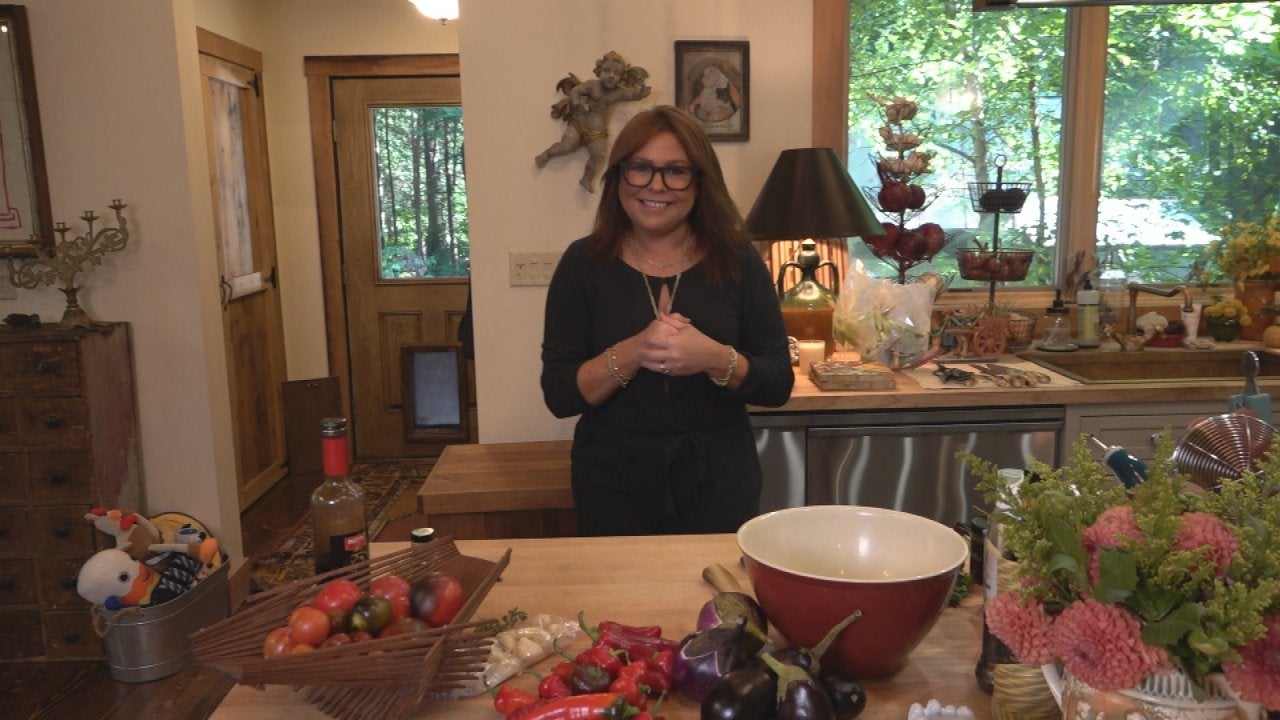 How to Make Roasted Eggplant, Pepper and Tomato Pasta | Rachael …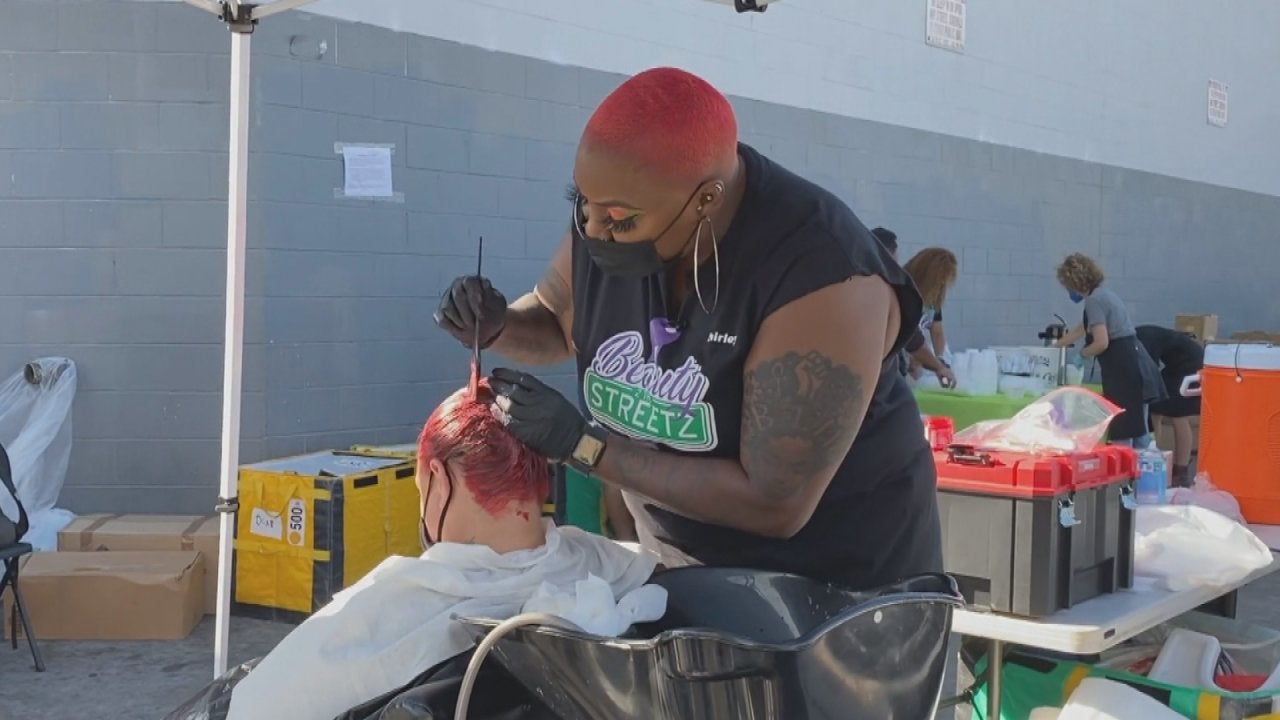 ​Jessica Alba Surprises Beauty 2 the Streetz Founder Who Makes L…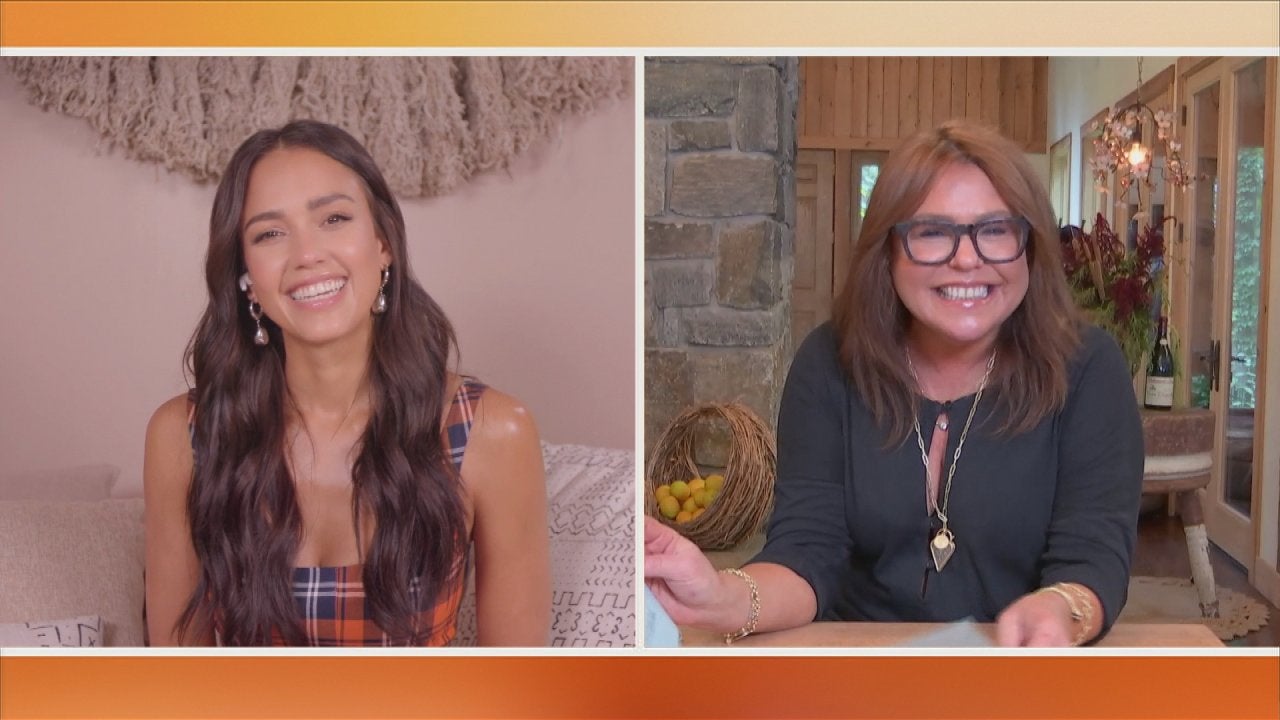 Jessica Alba on Parenting Her Teen Daughter Honor: "No Matter Wh…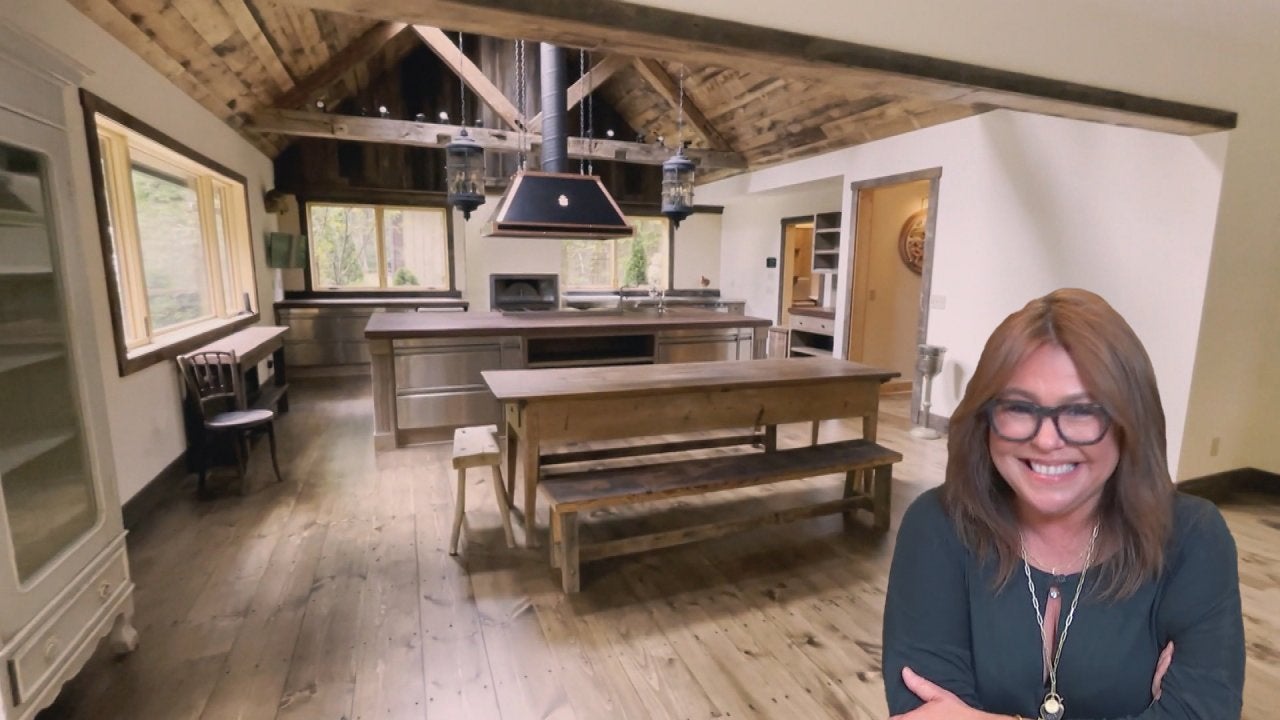 First Look Inside Rachael's Rebuilt Home One Year After Devastat…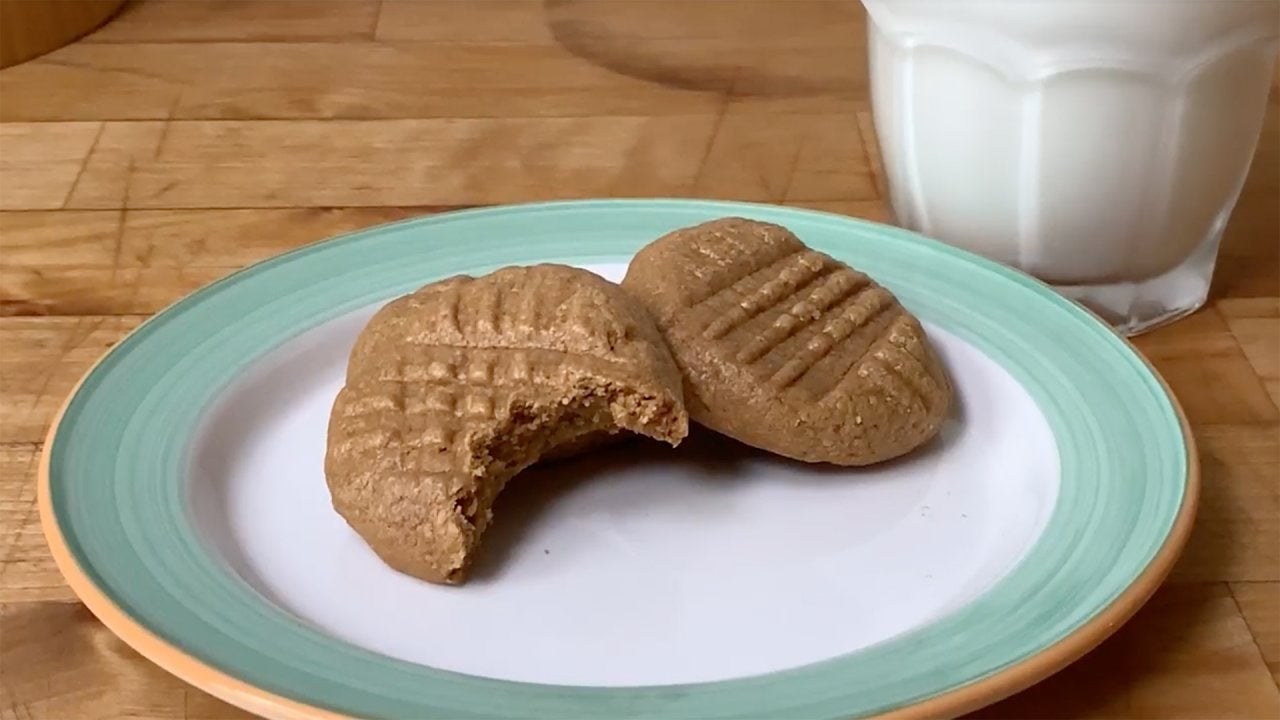 How To Make 3-Ingredient Peanut Butter Cookies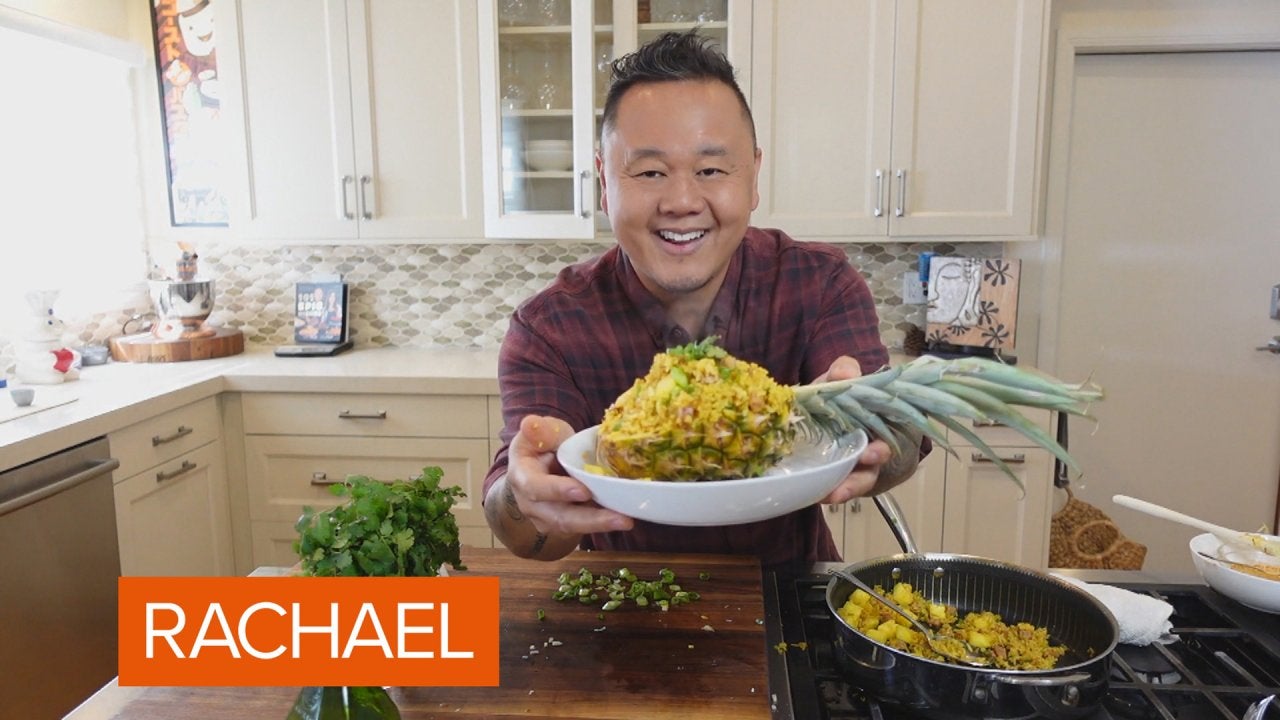 How To Make Thai-Style Pineapple Fried Rice | Jet Tila
Ingredients
1 10- to 12-pound turkey, backbone removed and saved for stock for gravy (if making your own)
For the Apple Cider Brine:
1 quart apple cider
1/4 cup kosher salt
4 bay leaves
1 medium onion, quartered
8 black peppercorns
1/4 bunch parsley
For roasting:
For roasting: 4 tablespoons butter, melted
Salt and pepper
2 to 3 sprigs thyme, stripped and chopped
3 to 4 Honeycrisp apples, skin on, cored and cut into 1-inch large dice
4 ribs celery, cut into 1-inch large dice
2 medium onions, peeled and cut in half then quartered
1 lemon, quartered
EVOO – Extra Virgin Olive Oil
For the Cornbread Stuffing:
1 pound sweet Italian, bulk sausage with fennel
1 14-ounce bag cornbread stuffing mix, preferred brand Pepperidge Farm
4 tablespoons melted, unsalted butter, plus extra for topping
1 medium onion, cut into small dice
4 celery ribs and leafy tops, cut into small dice
3 Honeycrisp apples, cut into small dice
2 tablespoons thyme
1/4 cup minced parsley
1 tablespoon poultry seasoning
2 to 3 cups turkey stock, to moisten
Salt and pepper to taste
For the Turkey Pan Gravy:
For the Turkey Pan Gravy:
2 tablespoons butter
4 tablespoons flour
Coarse black pepper
1/2 cup dry white wine, optional
1 quart turkey stock, homemade or store-bought
About 1 tablespoon Worcestershire sauce
For the Homemade Turkey Stock:
1 turkey backbone and 1 turkey neck
8 to 10 peppercorns
1 large onion, quartered
1 large carrot, large dice
1 rib celery, leafy tops intact, cut into large dice
1 to 2 bay leaves
1/4 bunch parsley
2 to 3 tablespoons salt
6 cups water
Preparation
In a large brining bag or in a large stock pot, add apple cider, kosher salt, bay leaves, onion and peppercorns. Add the turkey to brine and cover with water. Refrigerate overnight.

Preheat oven to 450°F and align a rack in the lower third of the oven.

Remove the bird from the brine and pat dry with paper towels. Coat the entire turkey with melted butter, salt, pepper and fresh thyme.

In a roasting pan fitted with a rack, fill the bottom of pan with cut apples, celery, onions and lemon quarters; season with salt and pepper. Set the rack on top of the vegetables and place turkey breast side facing up on top of the rack. Drizzle with EVOO and place into the oven. Check on the turkey after 40 minutes and tent with foil if getting too dark. Roast until the turkey reaches 160 degrees, about an hour and a half. Set aside to rest.

For the stuffing, cook sausage in a large sauté pan until brown, crumbling with a potato masher. Remove to a large mixing bowl and add the stuffing mixture. In the same pan, melt butter; add onion, celery and apples to cook until tender and fragrant. Add thyme, parsley, poultry seasoning, salt and pepper, and cook until translucent about 5- 7 minutes. Add to the cornbread mixture along with turkey stock and mix until bread is fully moistened. Transfer mixture to a buttered casserole dish and top with additional melted butter. Bake at 325°F for 30 minutes or until stuffing is golden brown.

For the gravy, add butter to a pan and swirl pan off burner to melt. Return to heat season with pepper and add flour. Once fragrant, nutty and medium brown in color, whisk in wine, stock, turkey drippings and Worcestershire sauce. Cook for about 2 minutes, or until thickened.
For the Homemade Turkey Stock:
In a medium saucepot, combine all the ingredients. Bring to a boil and then simmer for 45-60 minutes, until reduced and flavorful.


Serve with Boursin potatoes and shallot green beans.