Curtis Stone's Wedding Carrot Cupcakes with Brown Sugar Cream Ch…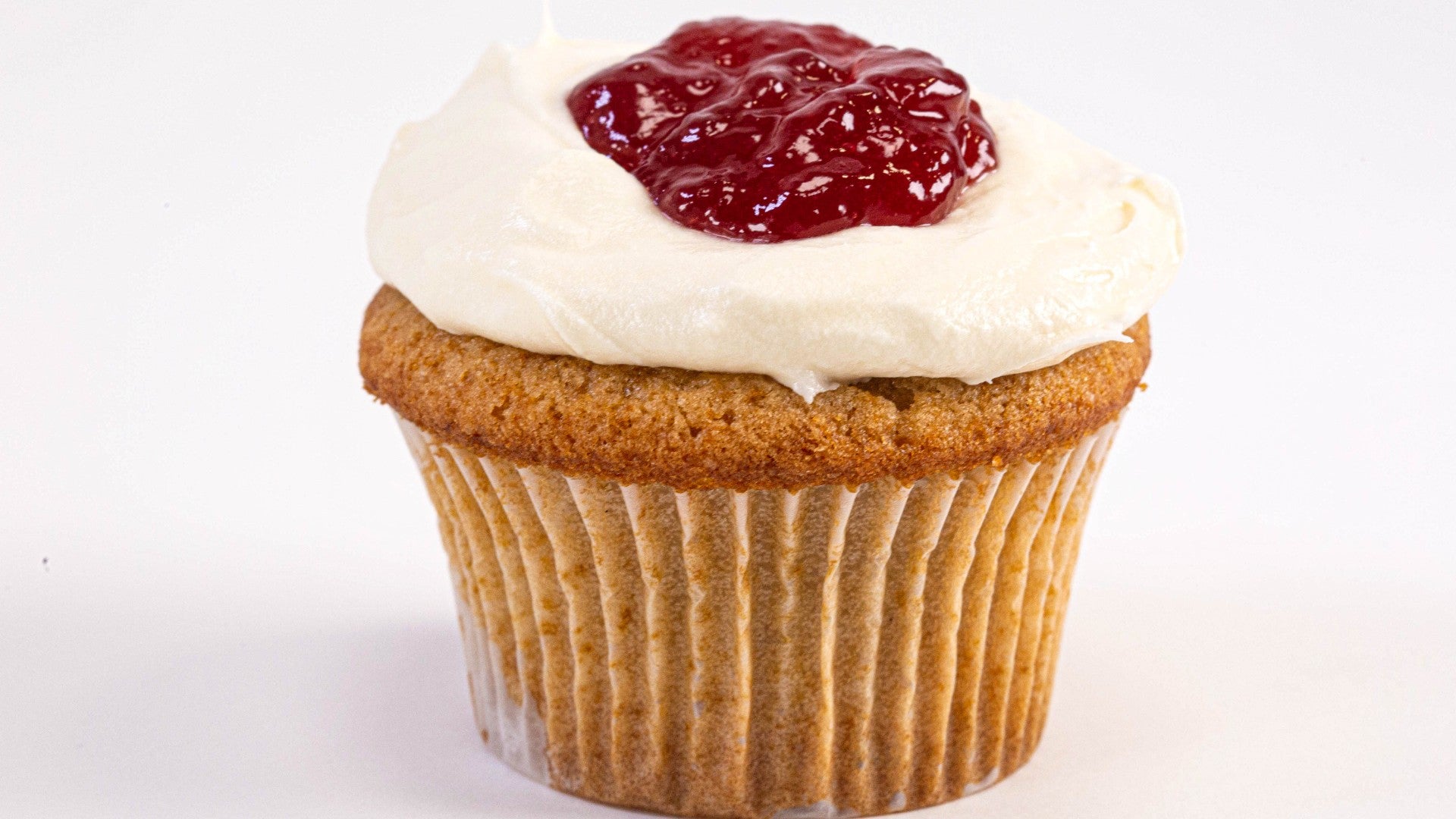 How To Make Raspberry Jam Cupcakes with Cream Cheese Frosting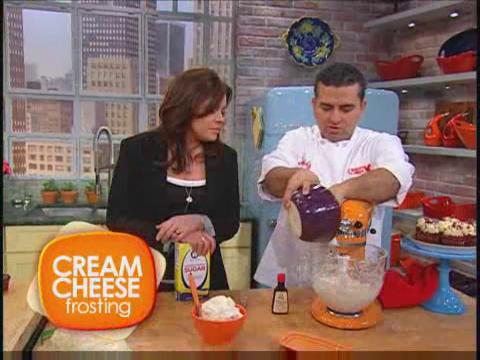 Buddy Valastro's Cream Cheese Frosting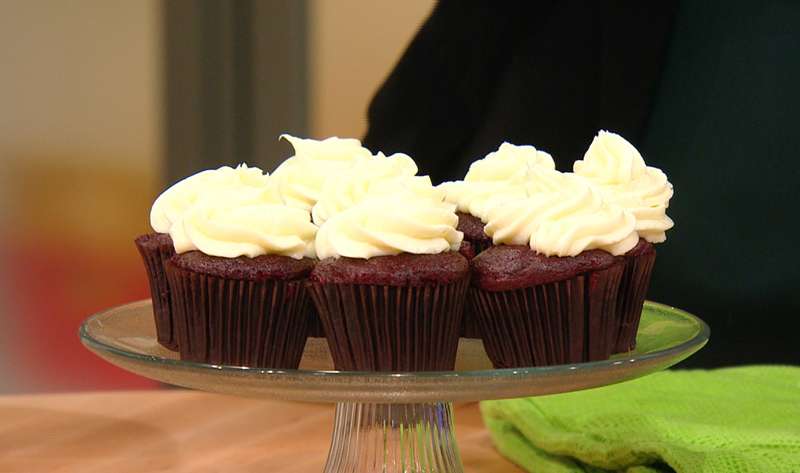 Buddy Valastro's No-Fail Cream Cheese Frosting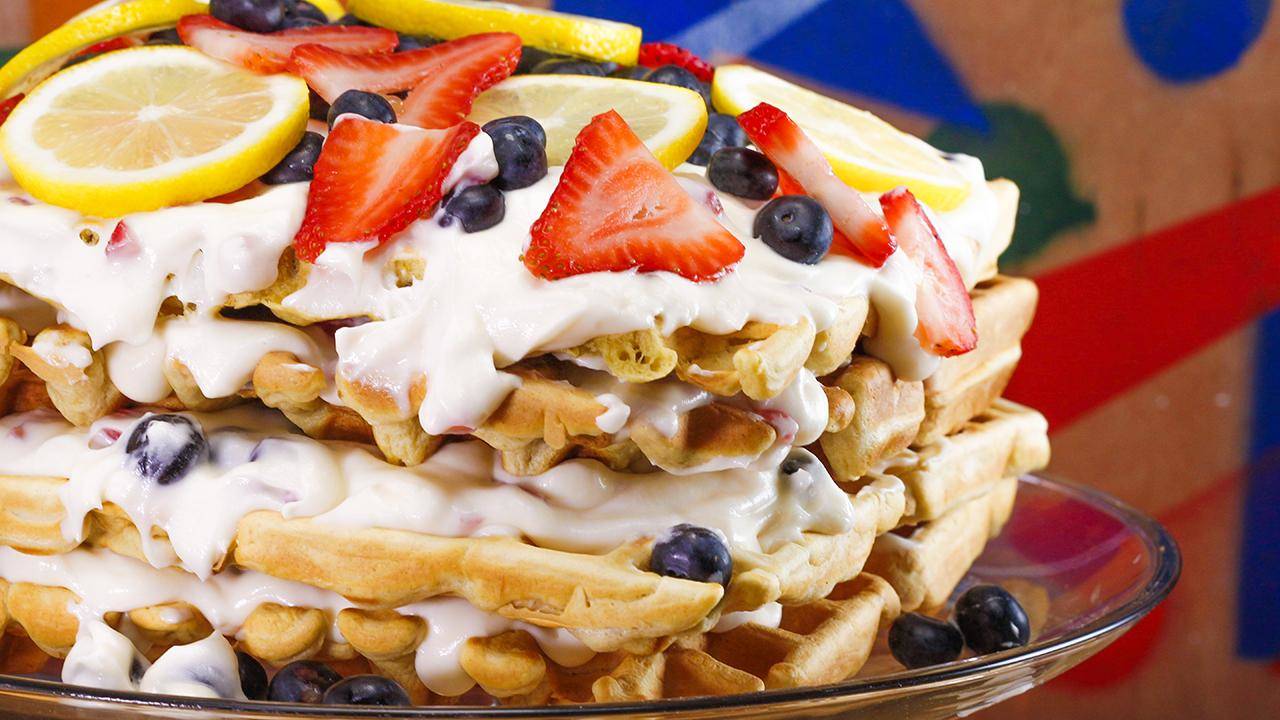 No-Bake Dessert: Lemon Waffle Cake with Berry Cream Cheese Frost…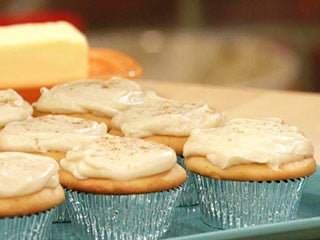 Cider Know-How: Apple Cider Cake with Cinnamon-Cream Cheese Fros…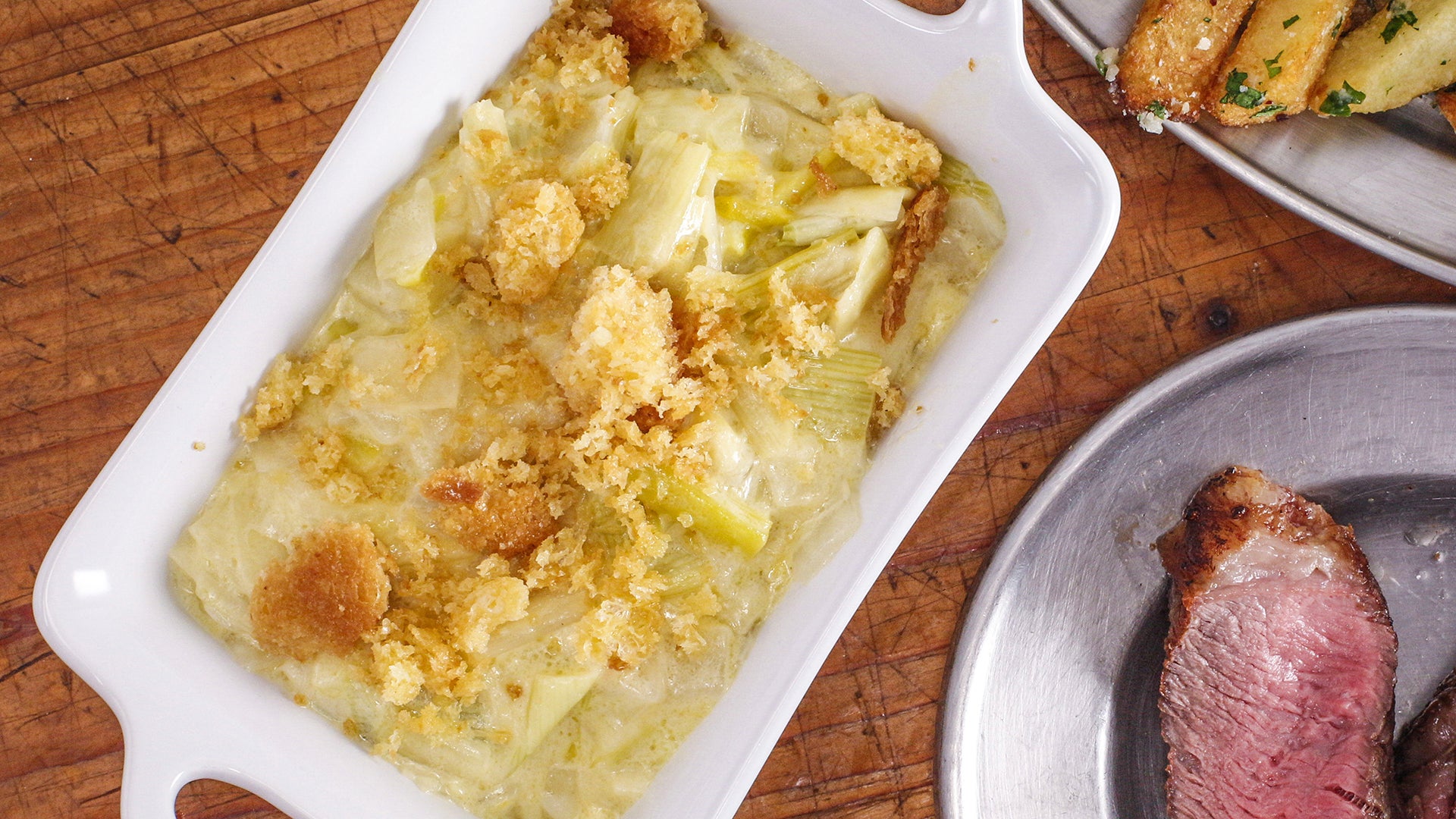 Curtis Stone's Melted Leeks with Brioche Breadcrumbs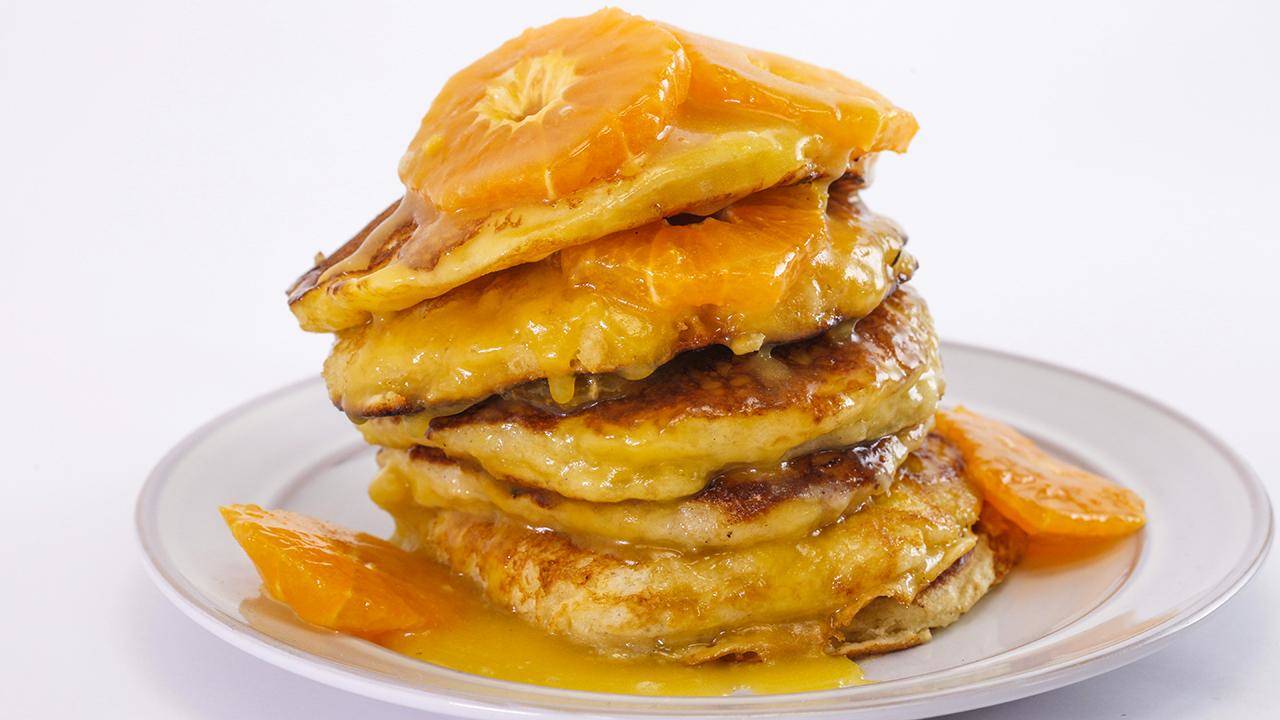 Mother's Day Breakfast, Brunch or Dessert: Curtis Stone's Sour C…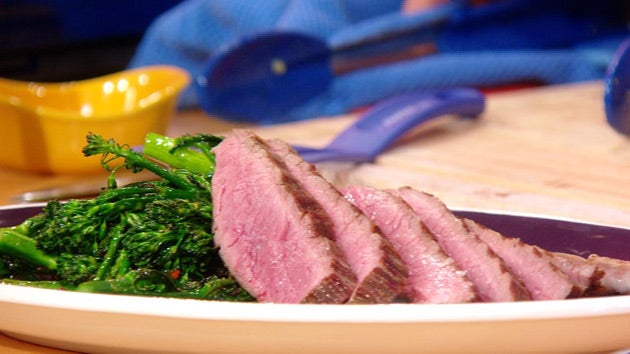 Curtis Stone's Grilled Steak & Broccolini with Parmesan Tomatoes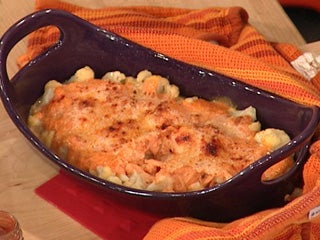 The Galloping Gourmet's Cauliflower with Carrot Cheese Sauce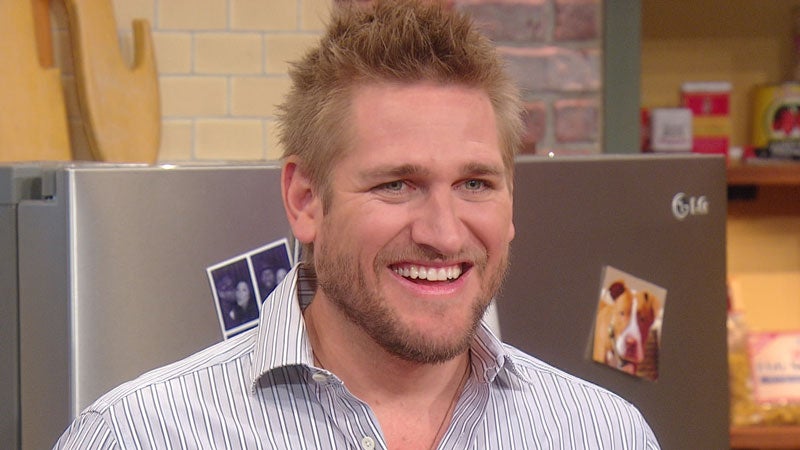 Curtis Stone's Sticky Toffee Ice Cream & the Kitchen Makeover Th…
Lindsay's favorite cake is carrot cake, so I baked her a big, beautiful one for our wedding in 2013. I know, I know I'm a bit of a pathetic romantic when it comes to my girl. Not only did it make her swoon, but it tasted bloody delicious too. I'm now sharing the love with you guys in the form of cupcakes
Ingredients
For the Cupcakes
1 cup all-purpose flour
1 teaspoon baking powder
1 teaspoon ground cinnamon
1/2 teaspoon kosher salt
1 cup granulated sugar
2 large eggs
1 teaspoon pure vanilla extract
3/4 cup canola oil
10 ounces carrots (about 3), coarsely grated on a box grater
1/2 cup golden raisins
1/2 cup walnuts, coarsely chopped
For the Frosting
3/4 cup packed light brown sugar
1 8-ounce package cream cheese, at room temperature
3 tablespoons unsalted butter, at room temperature
1/2 pure vanilla extract
Preparation
To make the cupcakes, preheat the oven to 350°F. Line 12 muffin cups with paper liners.

In a medium bowl, whisk the flour, baking powder, cinnamon and salt to blend; set aside. In a large bowl, whisk the granulated sugar, eggs and vanilla to blend. Slowly add the oil, whisking to blend well. Using a wooden spoon, stir in the flour mixture. Using a rubber spatula, fold in carrots, raisins and walnuts.

Divide the batter among the prepared muffin cups, using about 1/4 cup batter for each cupcake. Bake for about 20 minutes, or until a toothpick inserted in the center of a cupcake comes out with just a few moist crumbs attached. Transfer the pan to a cooling rack and cool for 10 minutes, then transfer the cupcakes to the rack and cool completely.
To make the frosting, add ingredients to the bowl of a stand mixer fitted with the paddle attachment (or in a large bowl, using a handled mixer). Beat about 6 minutes, or until smooth, fluffy, and creamy.
Spread the frosting over the tops of the cupcakes.
Make-ahead: The frosted cupcakes will keep for up to 2 days, stored airtight in the refrigerator. Serve the cupcakes cold or at room temperature.