Carbonara with Asparagus and Peas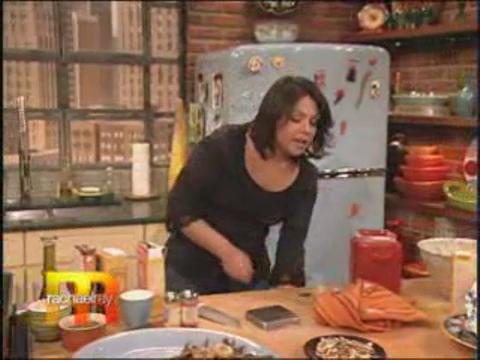 Sautéed Asparagus Tips and Peas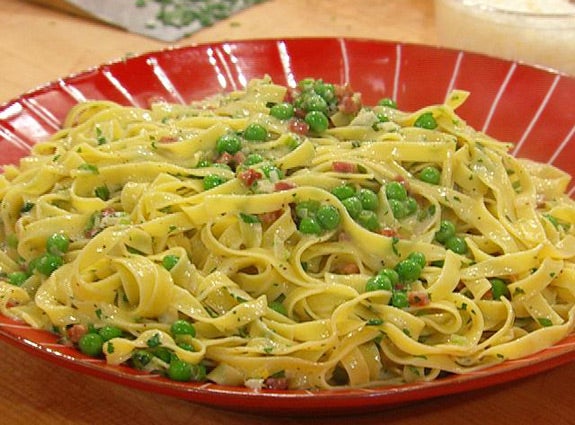 Egg Tagliatelle Carbonara with Peas and Spring Onions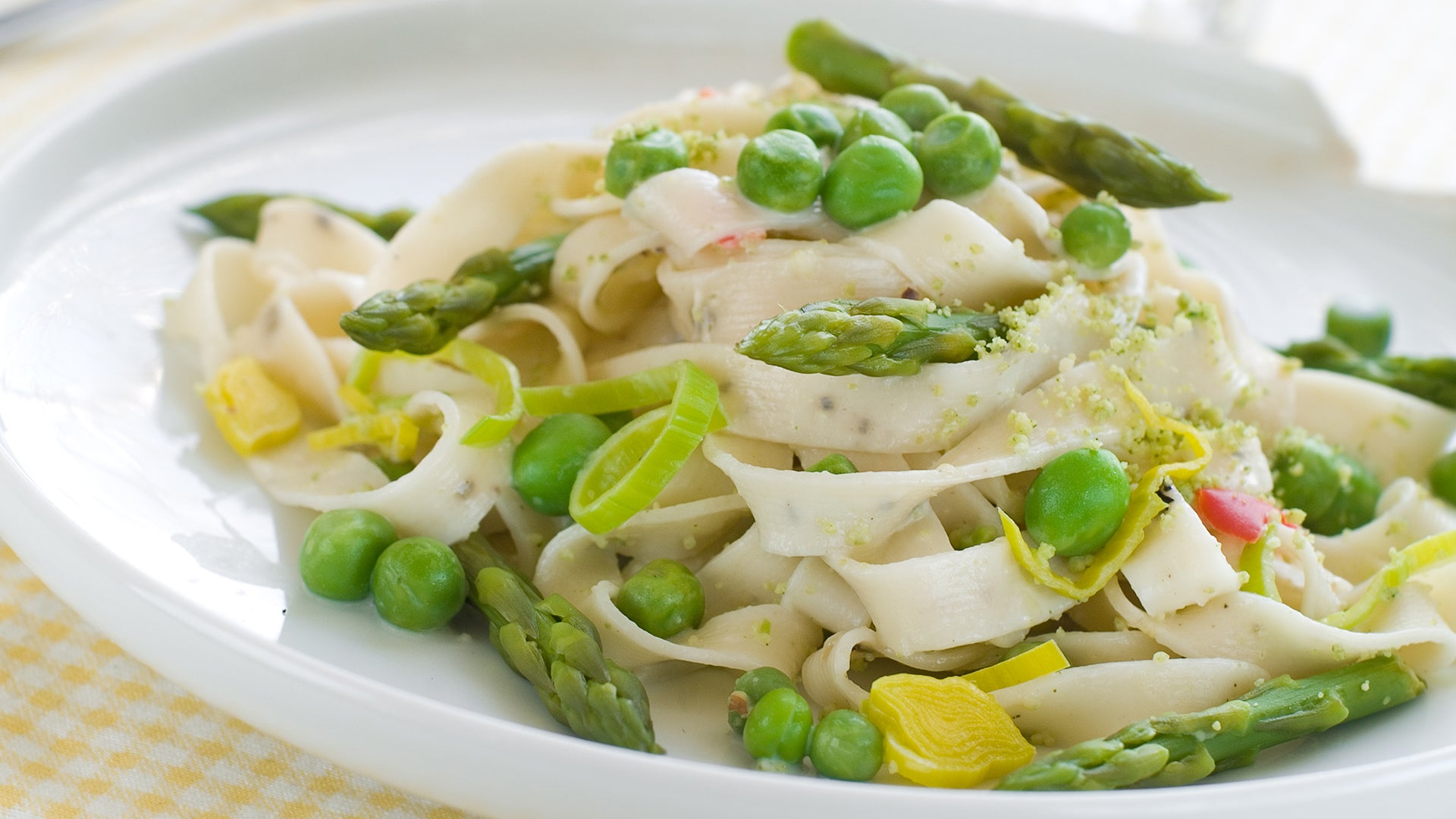 How To Make Pasta Primavera With Saffron | #StayHome With Rachael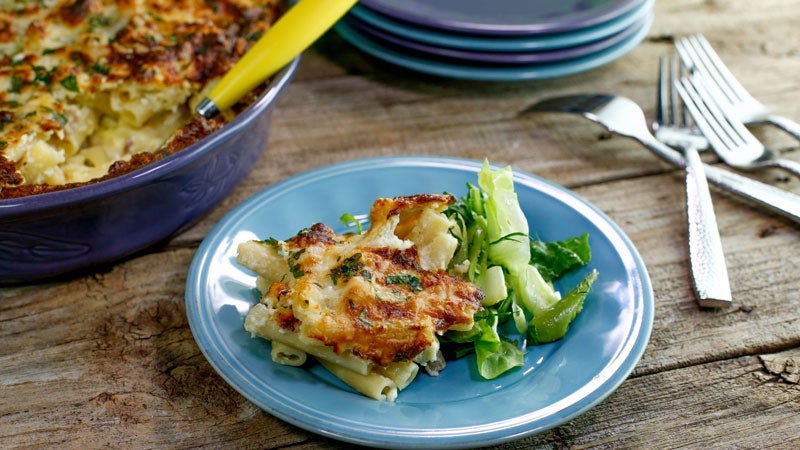 Carbonara Mac 'n Cheese Soufflé and Spring Salad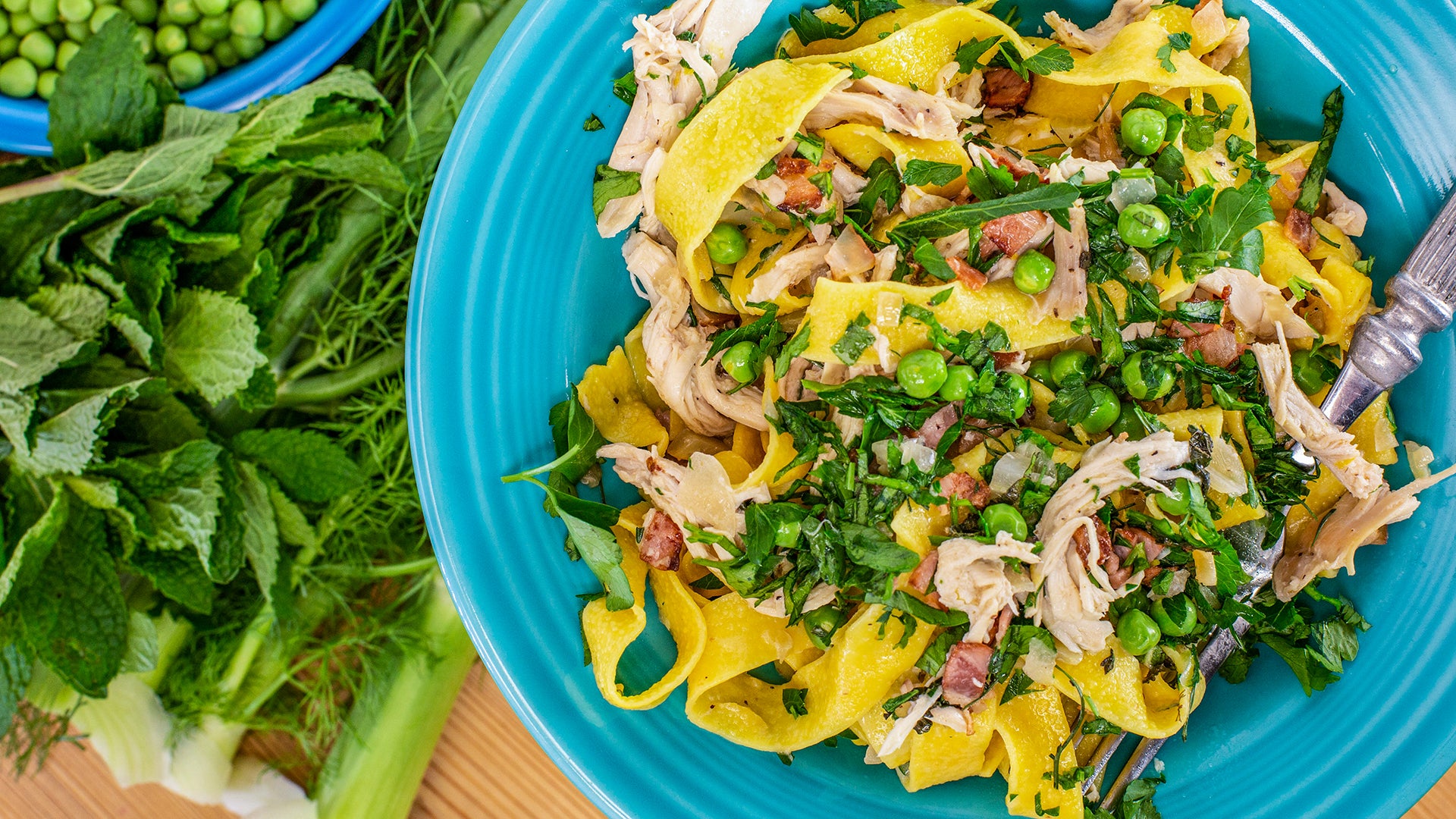 How To Make Rotisserie Chicken Ragu with Bacon and Peas By Racha…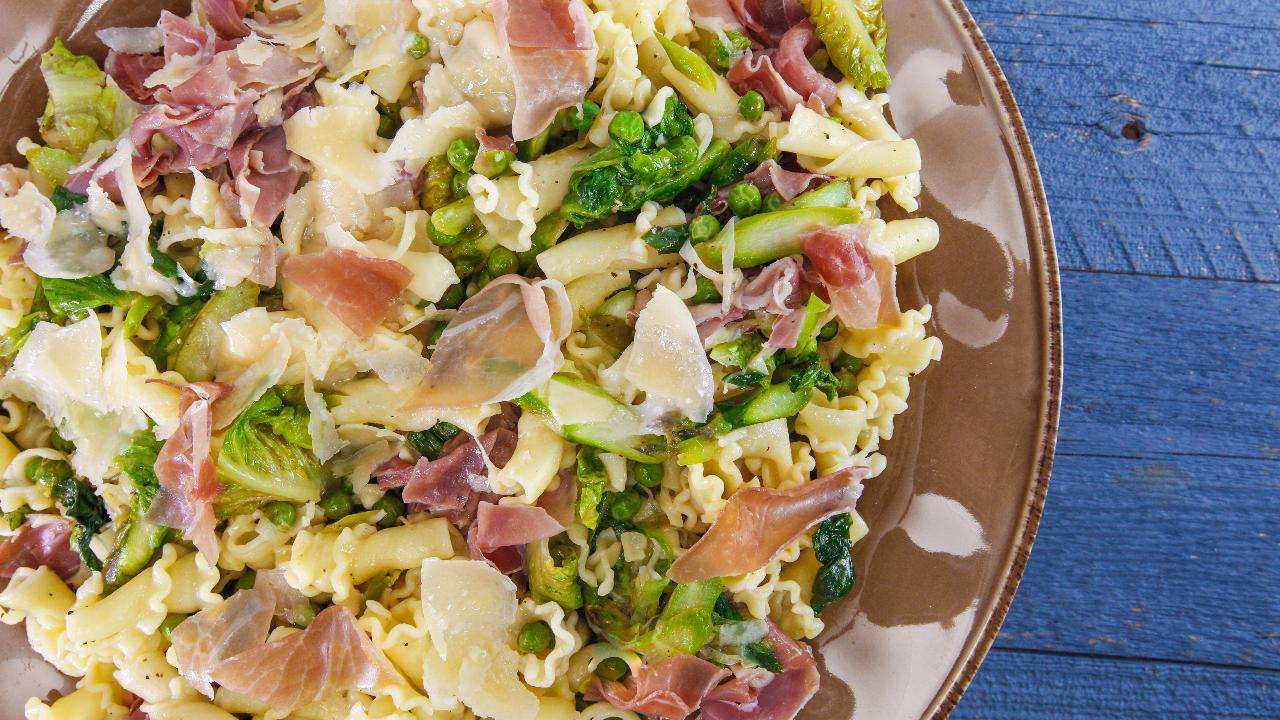 Rachael's Spring Pasta with Peas, Asparagus, Prosciutto and Onio…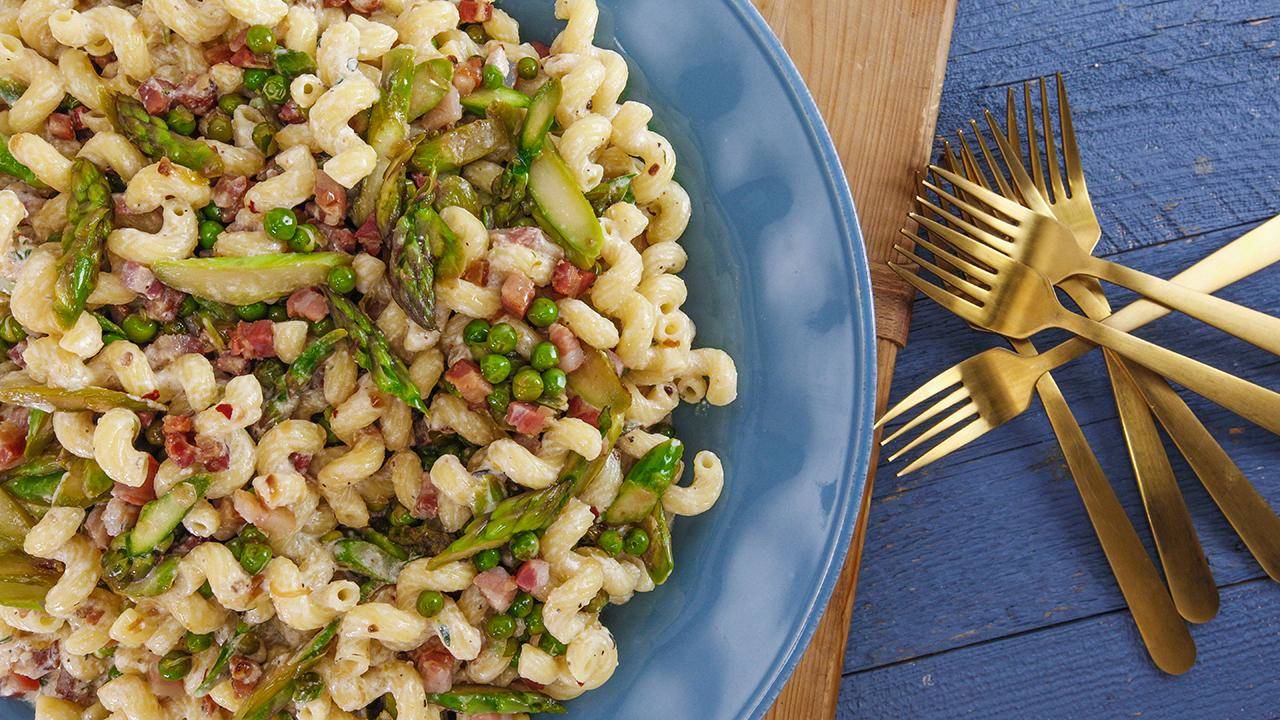 Rachael's Spring Mac n Cheese with Peas and Asparagus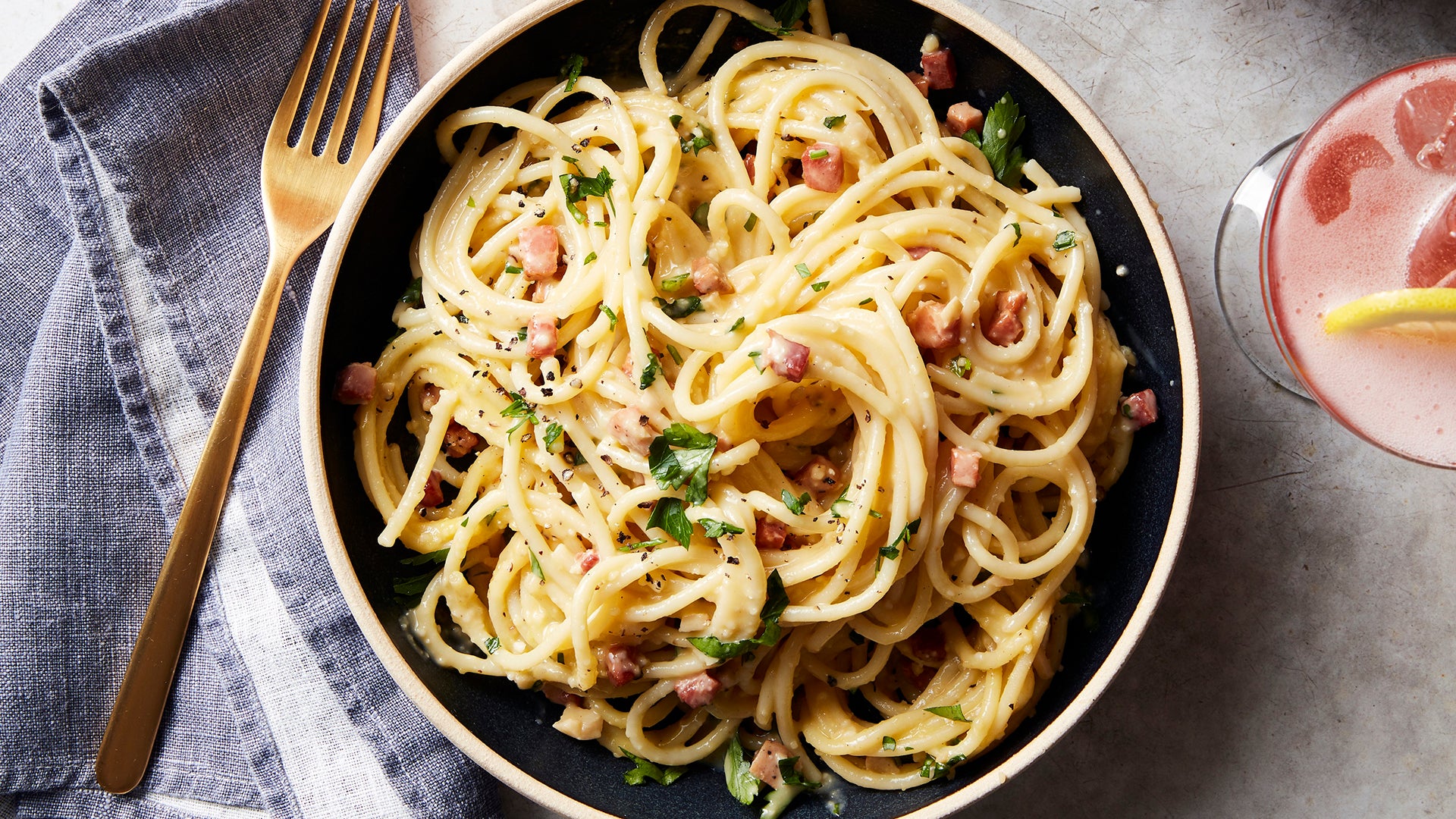 How To Make Carbonara Bucatini From "Rachael Ray 50"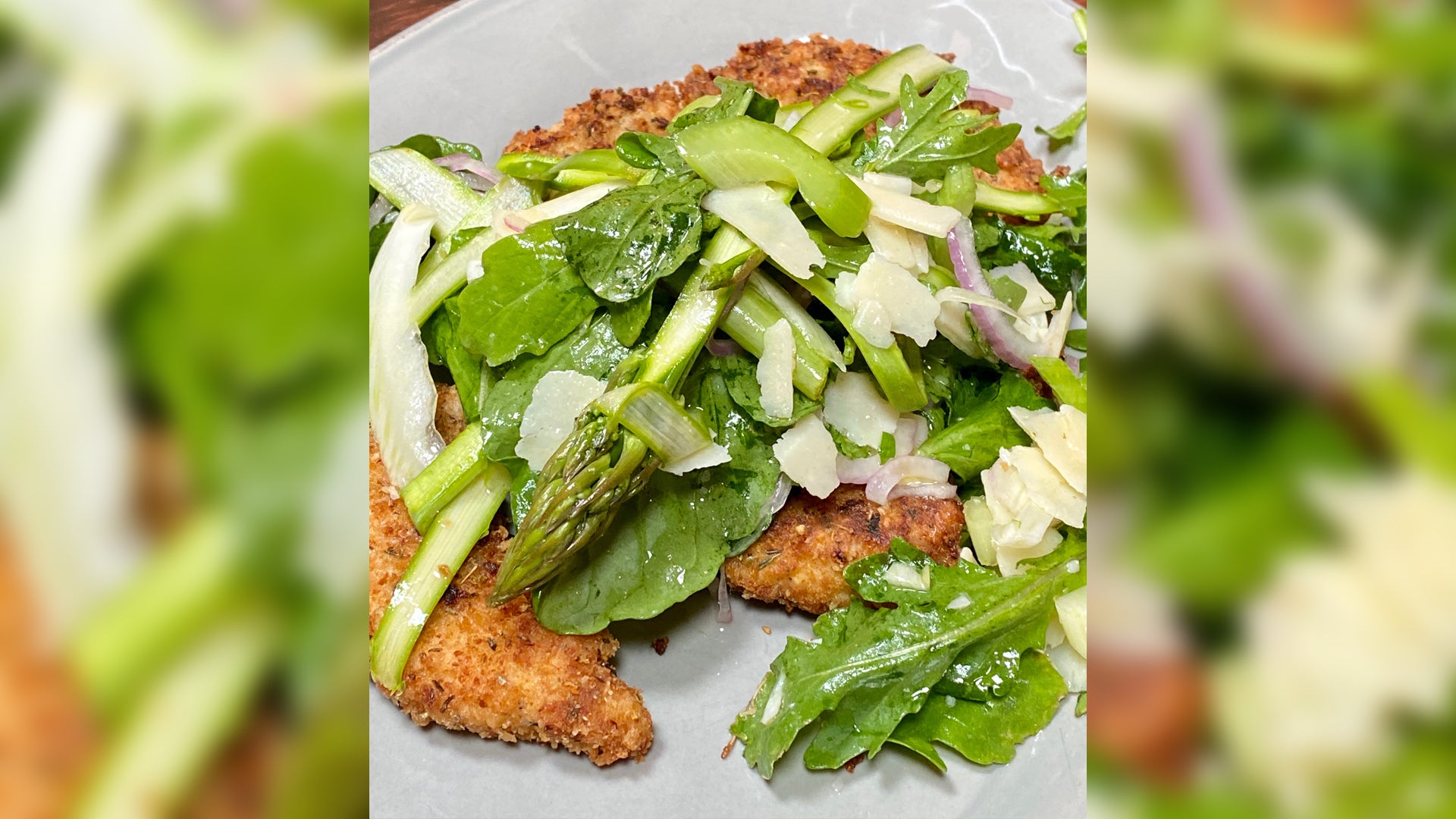 How To Make Chicken Milanese With Asparagus & Arugula Salad | #S…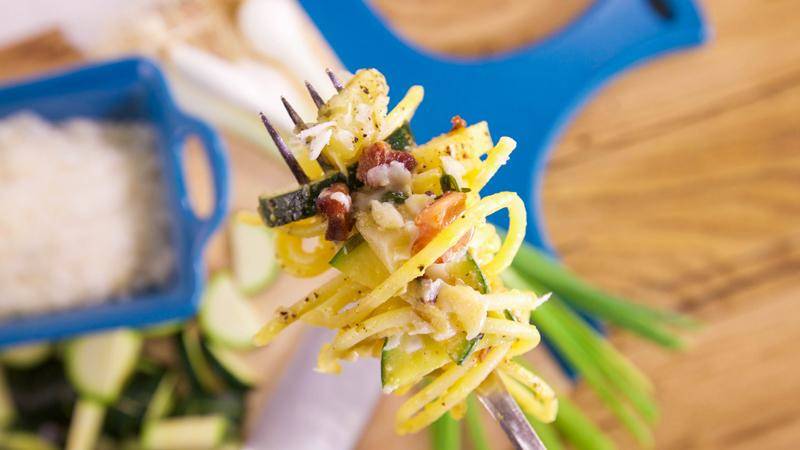 Carbonara with Zucchini and Potato
Ingredients
1 1/2 cups chicken stock
A fat pinch of saffron threads, about 30
About 1/4 cup olive oil
1/3 pound pancetta, cut into 1/4-inch dice
Black pepper
1/2 pound thin asparagus, tough stems trimmed and thinly sliced on a bias
1 large shallot, finely chopped
4 cloves garlic, finely chopped
1/2 cup dry white wine
1 cup fresh, shelled or frozen peas
A fat handful of flat-leaf parsley, finely chopped
4 large egg yolks
1/2 cup (a couple of handfuls) Parmigiano-Reggiano, grated
1/2 cup (a couple of handfuls) grated Pecorino Romano cheese
Salt
1 pound tagliatelle or linguine
Preparation
Bring a large pot of water to a boil for the pasta.

Simmer the stock with saffron to steep the threads.

Heat a large, deep skillet over medium heat with 4 turns of the pan of olive oil. Add pancetta and a rounded teaspoon of coarse black pepper. Render pancetta 3 minutes then add asparagus, shallots, garlic and peas, and toss 2-3 minutes more. Add wine, reduce heat to low and let simmer.
In a mixing bowl, whisk the egg yolks with the saffron stock to temper then add cheese.
Cook pasta in liberally salted water to al dente.
Remove sauce skillet from heat and add parsley, hot pasta and egg mixture. Toss 1 minute and serve in shallow bowls.