Saltimbocca Burgers
How to Make Prosciutto, Brie and Mango Crostini Bites by Ayesha …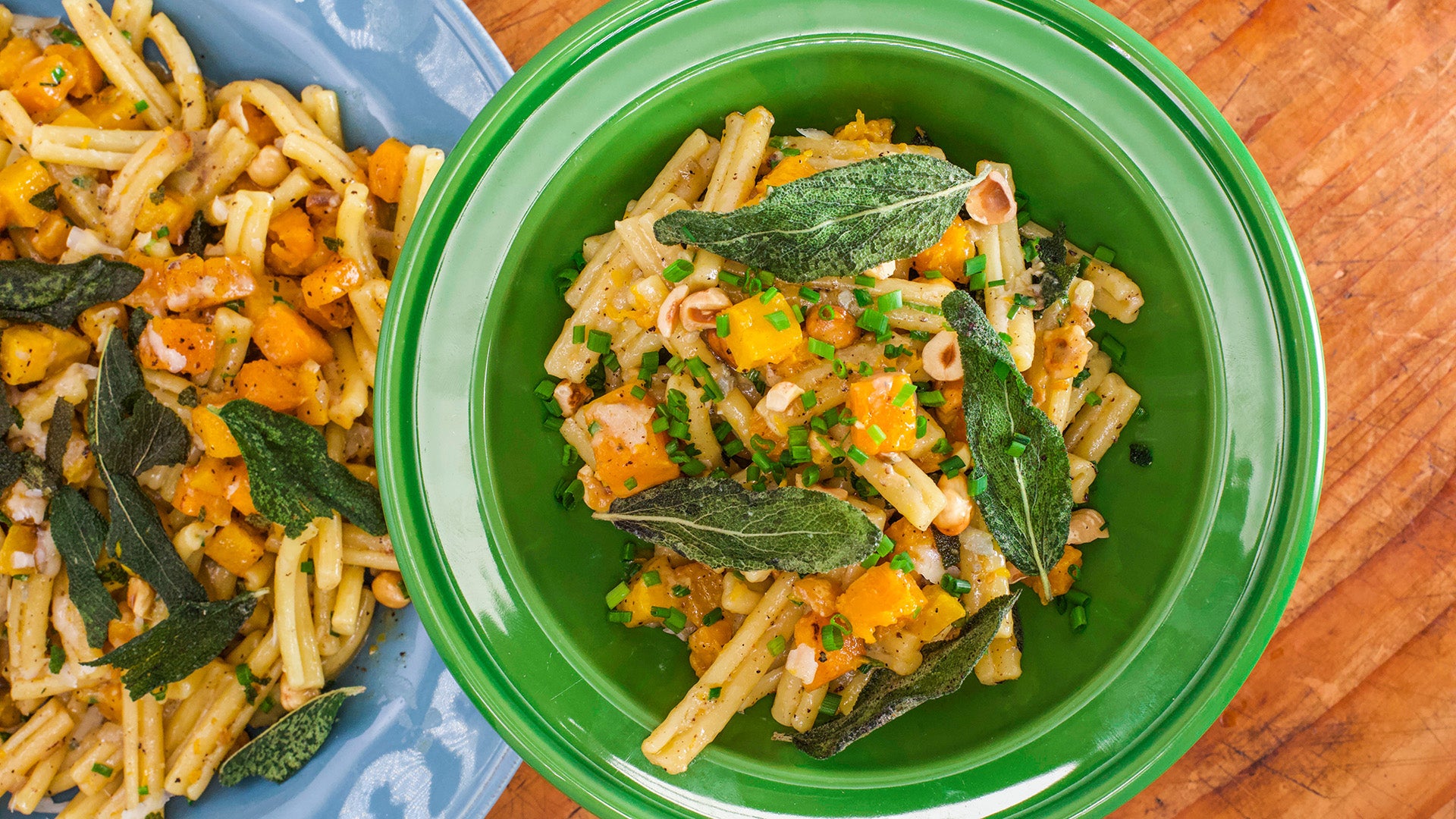 How to Make Pumpkin, Sage and Gorgonzola Pasta by Rachael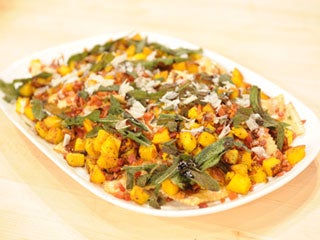 Saltimbocca Brown Butter Ravioli with Pumpkin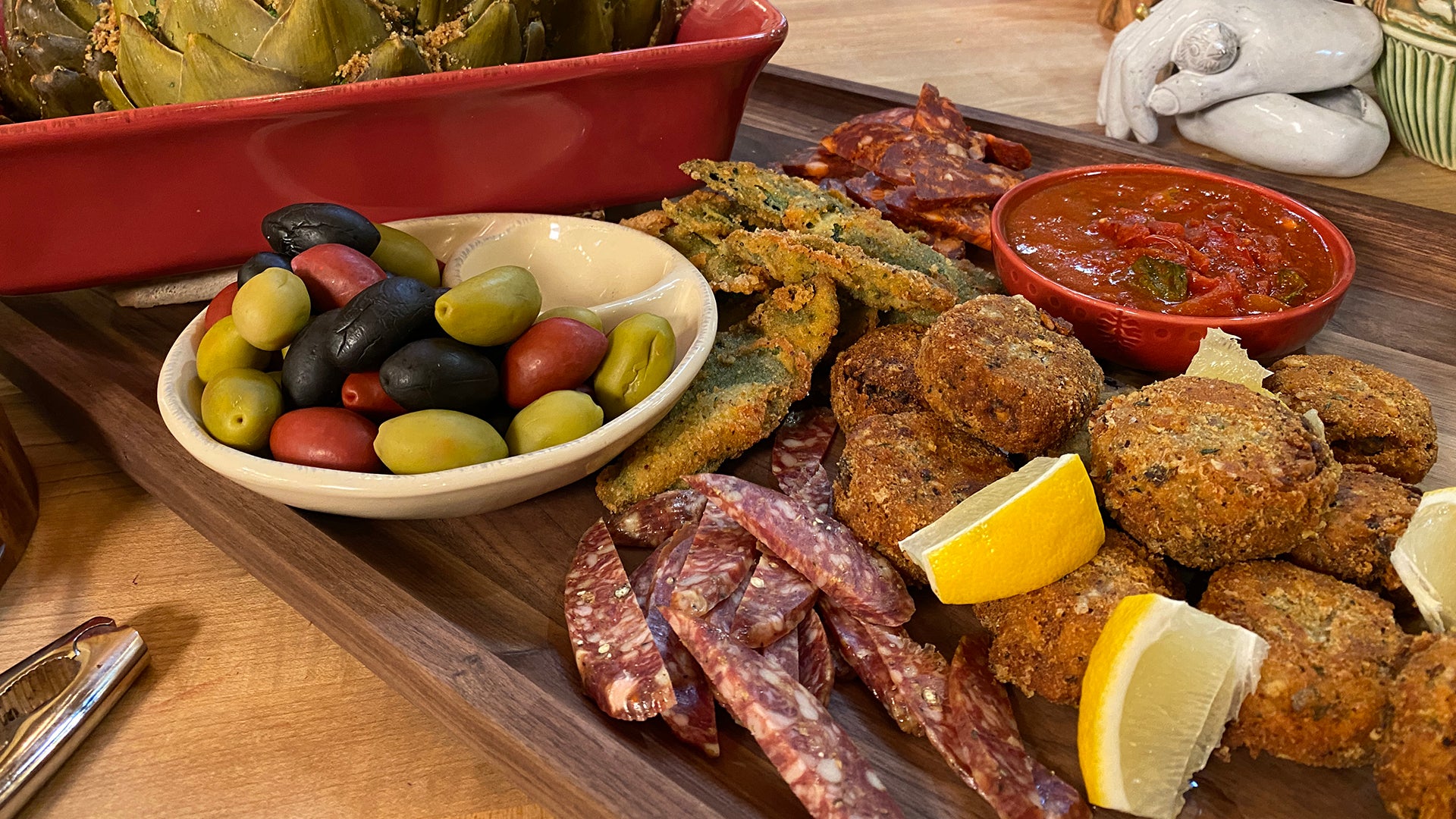 Rach Shares Her Fave Italian Snacks For New Year's At Home | Cic…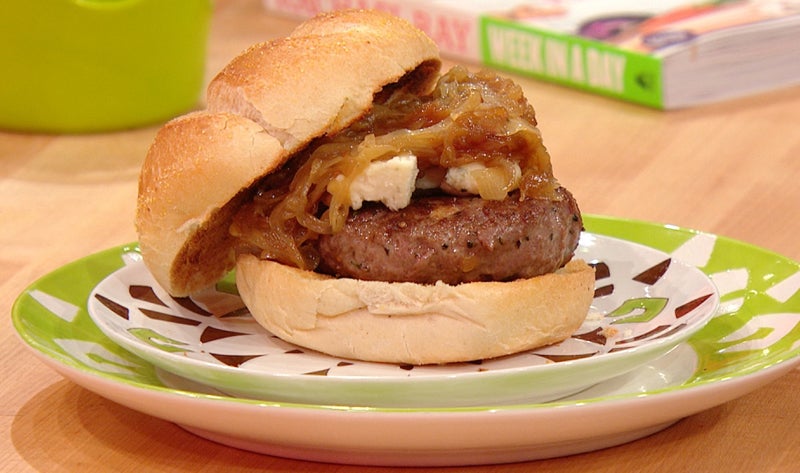 Bacon Burgers with Caramelized Onions & Gorgonzola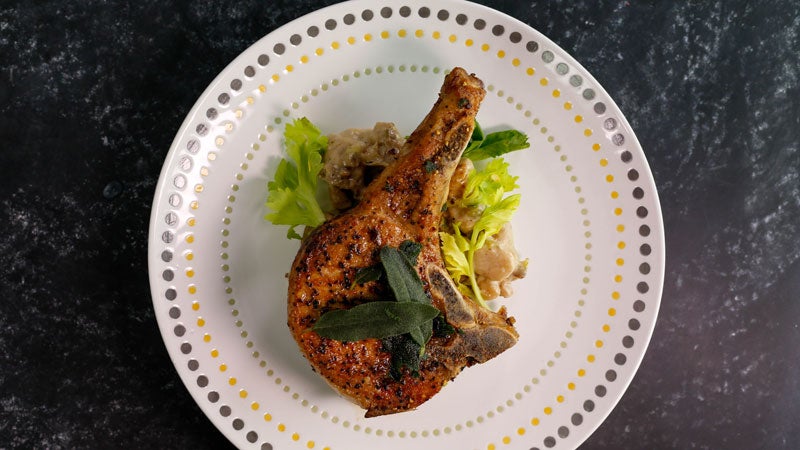 Pork or Veal Chops with Sage and Gnocchi with Gorgonzola and Wal…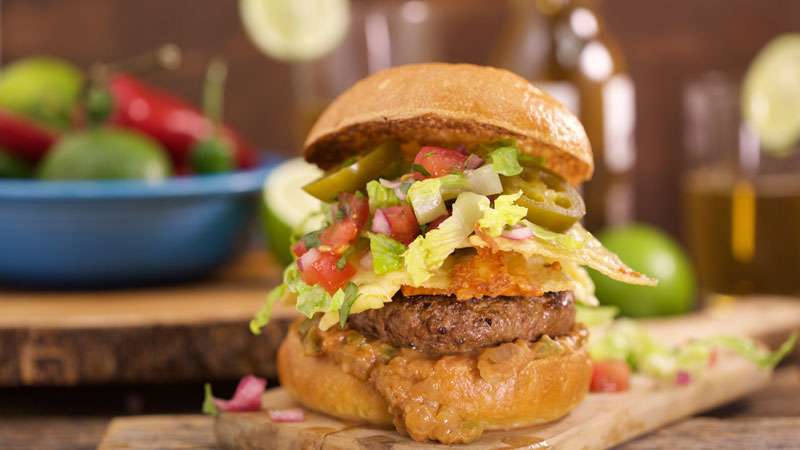 Nacho Burgers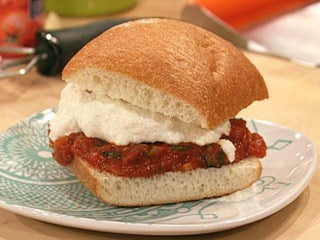 Lasagna Burgers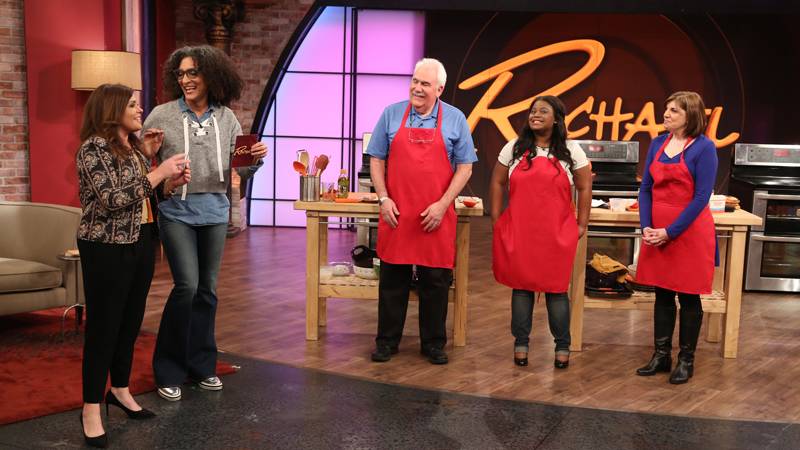 Watch to See Who Won a Trip to Rachael Ray's Burger Bash!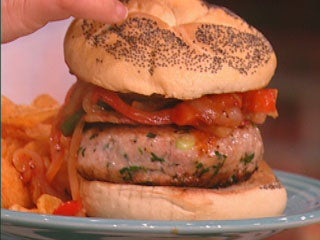 Denver Mile-High Burgers
Ingredients
4 tablespoons butter, softened
4 ounces gorgonzola dolce
2 pounds ground veal or chicken
12 sage leaves, chopped
2 cloves garlic, pasted or grated
1 tablespoon lemon zest
Salt and pepper
Olive oil, for drizzling
4 slices prosciutto di Parma, folded in half across
4 ciabatta or other crusty rolls, split
Farm spinach, optional
Preparation
Combine butter and cheese in dish, and reserve.
Combine meat, sage, garlic and lemon zest; season with salt and pepper. Form four patties and drizzle with oil. Cook on griddle pan or in a large skillet over medium-high heat for 10-12 minutes, turning occasionally.Remove to plate. Add ham to skillet and crisp on both sides, about 2 minutes, turning occasionally.
While burgers cook, char rolls under a broiler then slather with gorgonzola butter while hot.
Serve burgers on rolls topped with crispy ham. If using spinach, wilt up a bit and stack onrolls under patties.