Texas Corn Dog: Chili-Topped Frito Dogs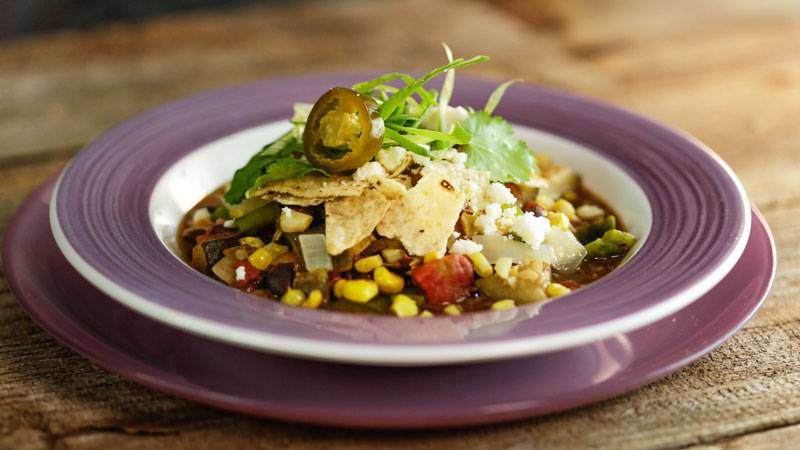 Zucchini and Corn Chili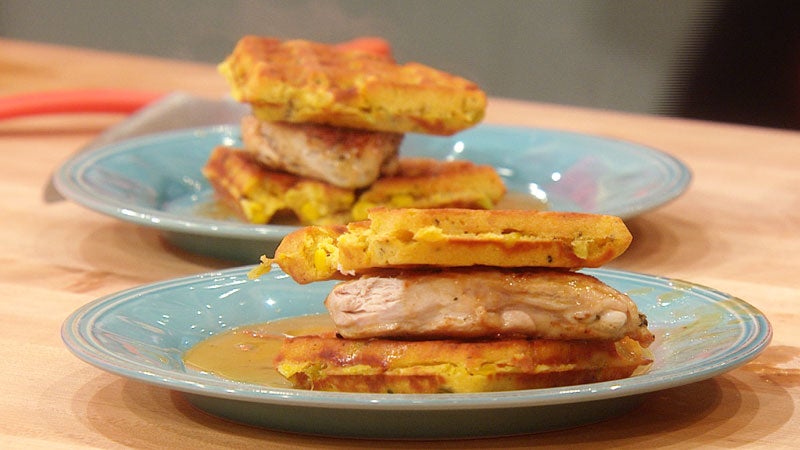 Green Chili Corn Waffles with Crispy Chicken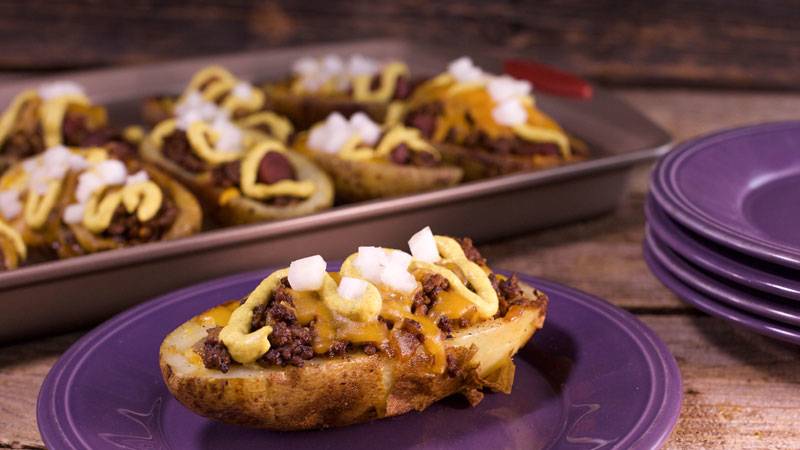 Chili Cheese Dog Potato Skins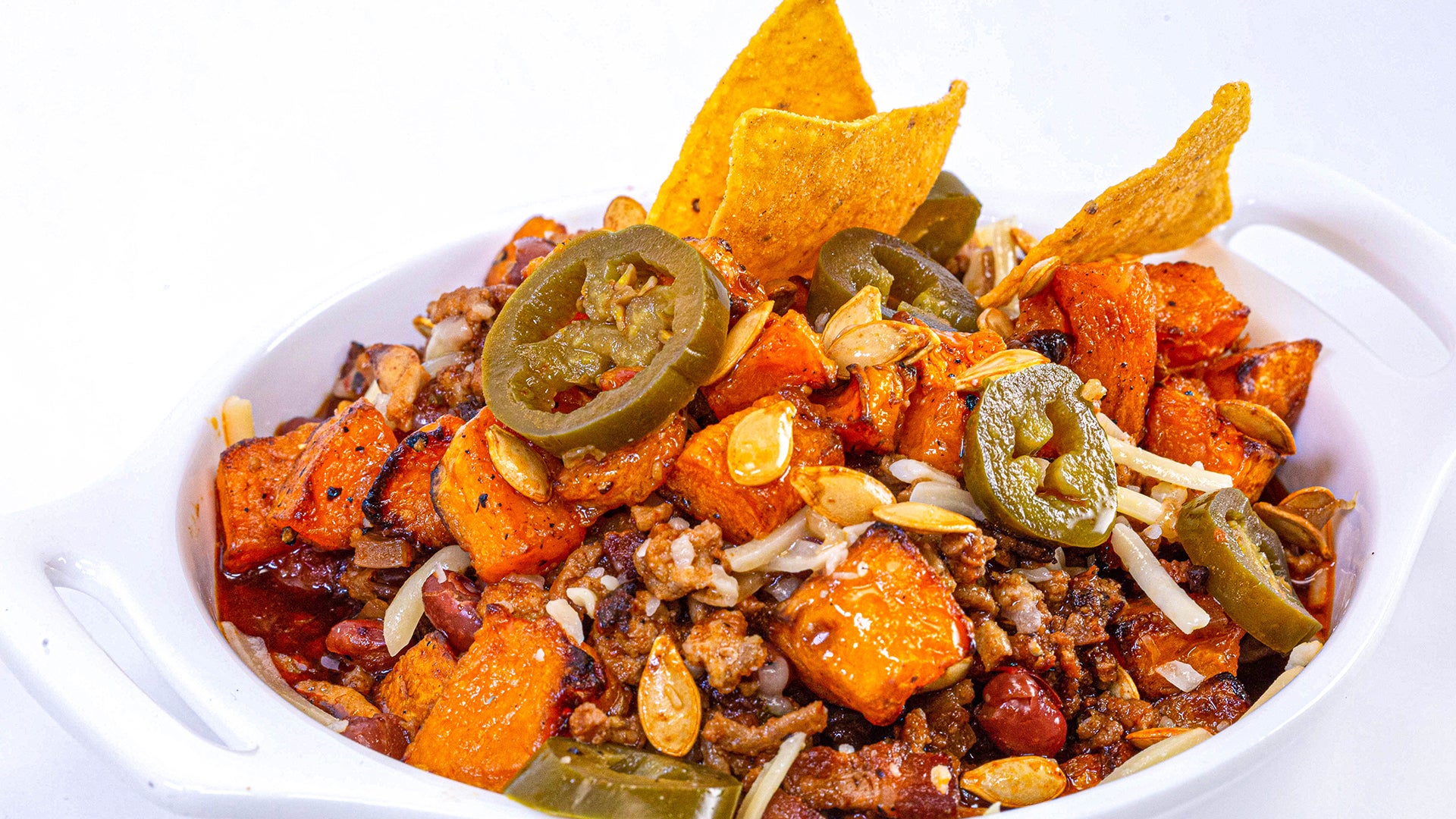 How To Make Maple Bacon Chipotle Turkey Chili By Rachael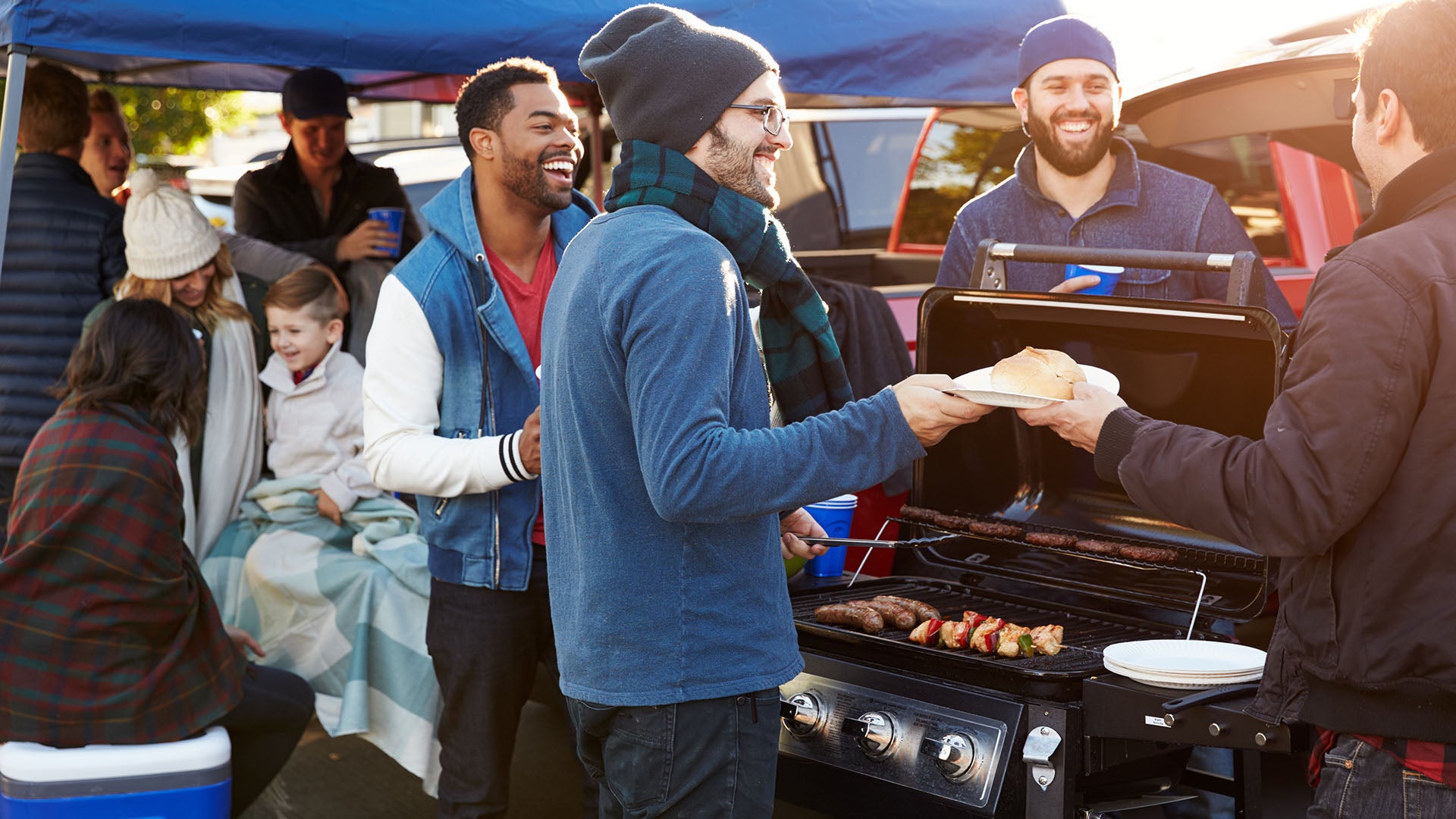 Hot Dog Chili, Hot Dog Burritos + More For Your Next Football Ta…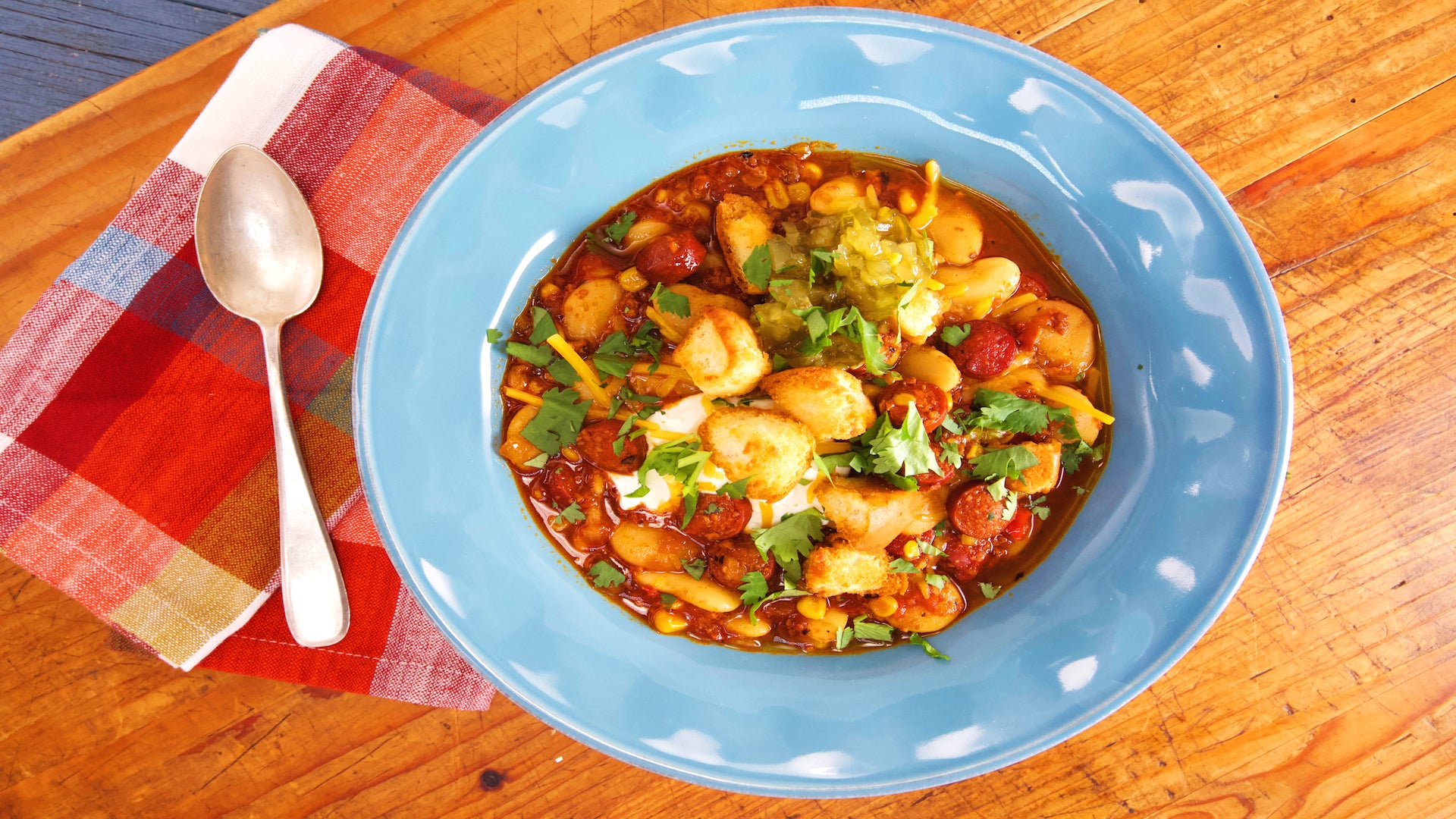 Richard Blais' Hot Dog Chili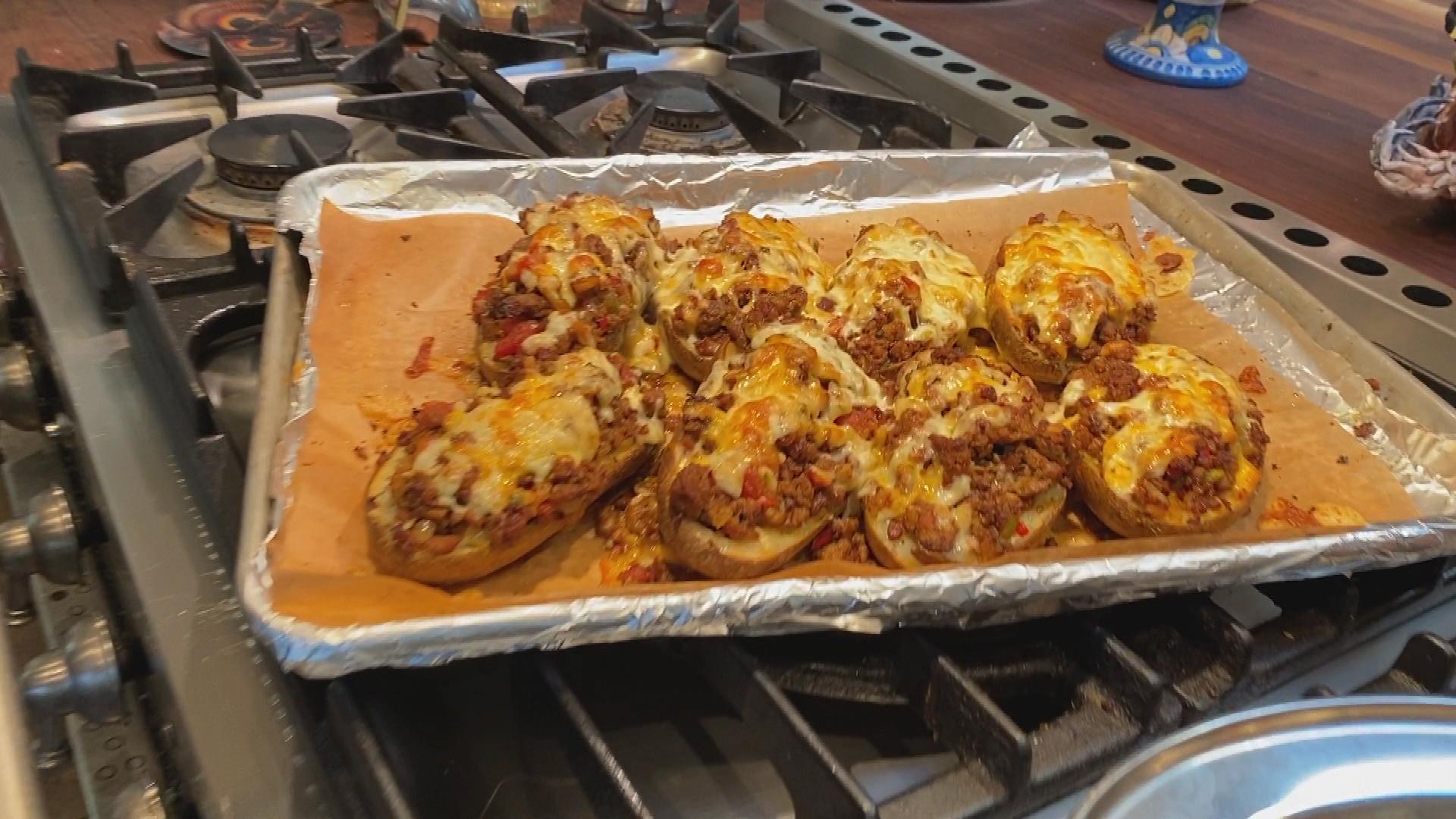 How To Make 5-Spice Chili-Topped Baked Potato Skins | #StayHome …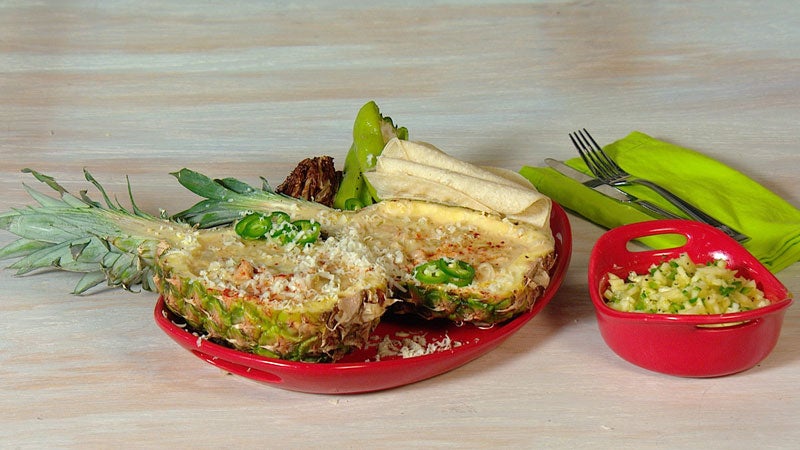 Chef Jason Roberts' White Chili with Pineapple Salsa and Corn To…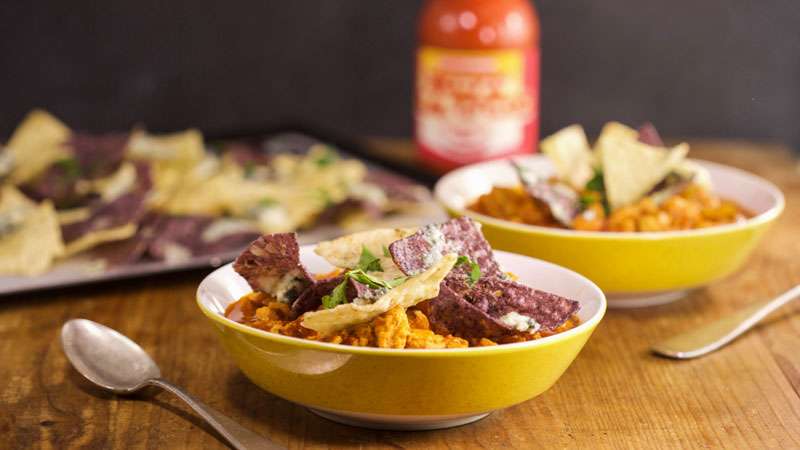 Buffalo Chicken Chili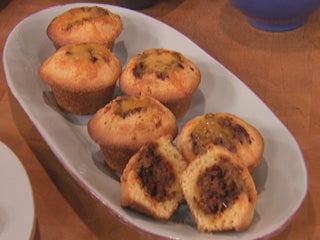 Chili Cheese Corn Muffins
Ingredients
For the Chili
1 tablespoon canola or corn oil
2 slices smoky bacon or 2 ounces ham ends, finely chopped
1 pound ground beef sirloin (for beefy taste) or chuck (for buttery taste)
1 1/2 tablespoons (a palmful and a half) ancho chili powder or chili powder blend, such as Gebhardts
1 1/2 teaspoons (half a palmful) ground espresso or 1/4 cup strong coffee
Salt and pepper
1 small onion, finely chopped
2 to 3 cloves garlic, chopped
1 green or red jalapeno pepper, finely chopped
2 tablespoons tomato paste
1/2 cup beer, at room temperature
1 cup beef stock
1 tablespoon masa or cornmeal
1/2 cup drained red kidney beans (optional)
For the Hot Dogs
8 to 12 beef or pork hot dogs
8 to 12 hot dog rolls, lightly toasted
2 cups shredded cheddar cheese
1 bag Frito Corn Chips, for topping
Yellow mustard
Minced onions
Pickled jalapeno peppers
Preparation
For the chili, heat oil over medium-high heat in a medium saucepot and add bacon. Let crisp, 2-3 minutes, then add beef and brown well. Add chili powder, coffee, salt and pepper, and stir 1 minute. Add onions, garlic and fresh chili pepper, and cook, stirring often, 6-7 minutes more. Stir in tomato paste, cook 1 minute, then add beer and stock. Simmer at a low bubble until ready to serve, adding beans, if using, to heat through.
For the hot dogs, heat them in simmering water then crisp up casings on an outdoor grill or griddle pan.
Serve dogs in toasted rolls topped with cheese, chili, lots of Fritos, mustard, onions and pickled jalapenos.