BLAST Off Dogs! – Bacon-Lettuce-Avocado-Serrano-Tomato Dogs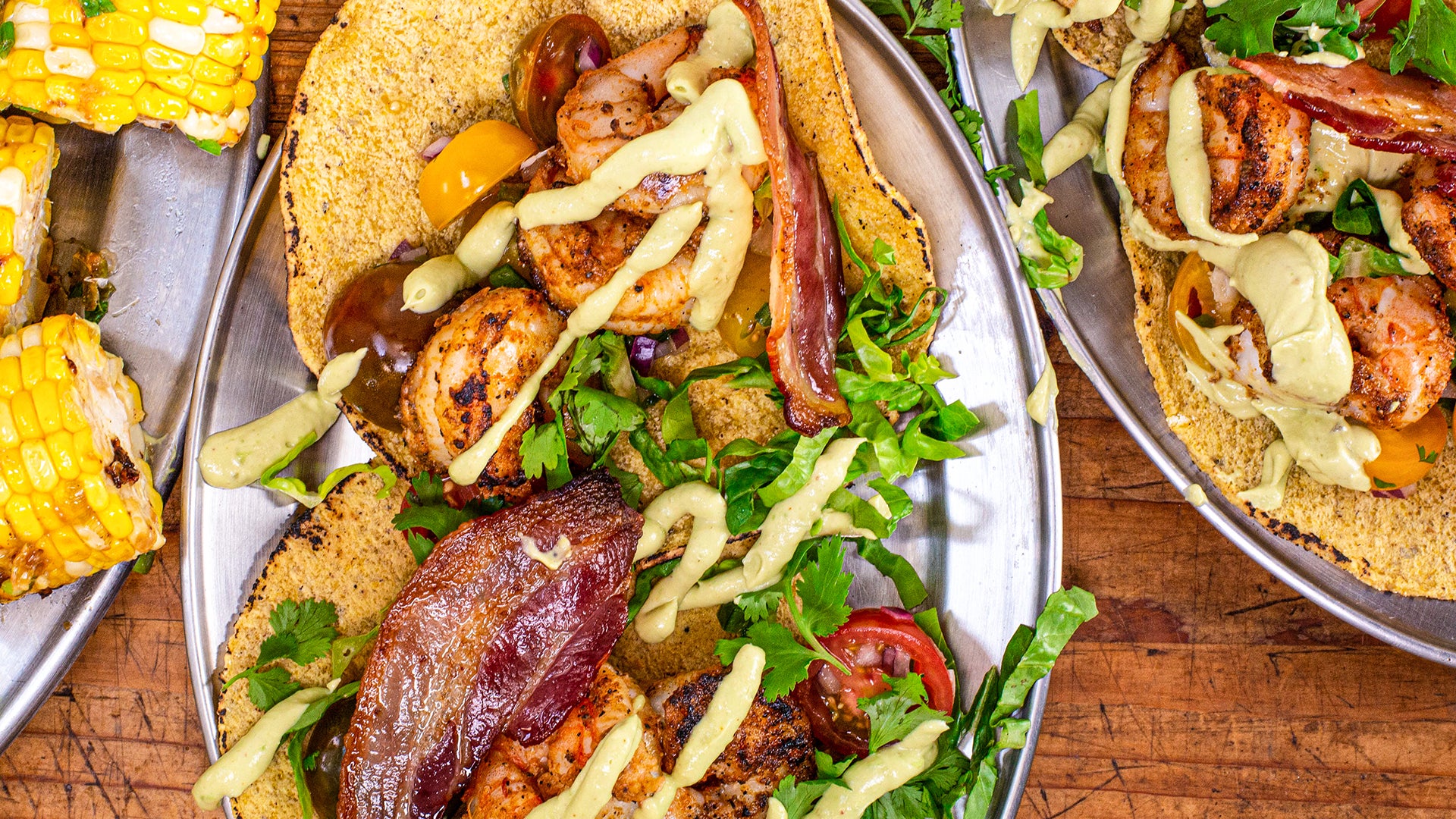 How To Make Bacon, Lettuce, Avocado, Shrimp and Tomato Tacos By …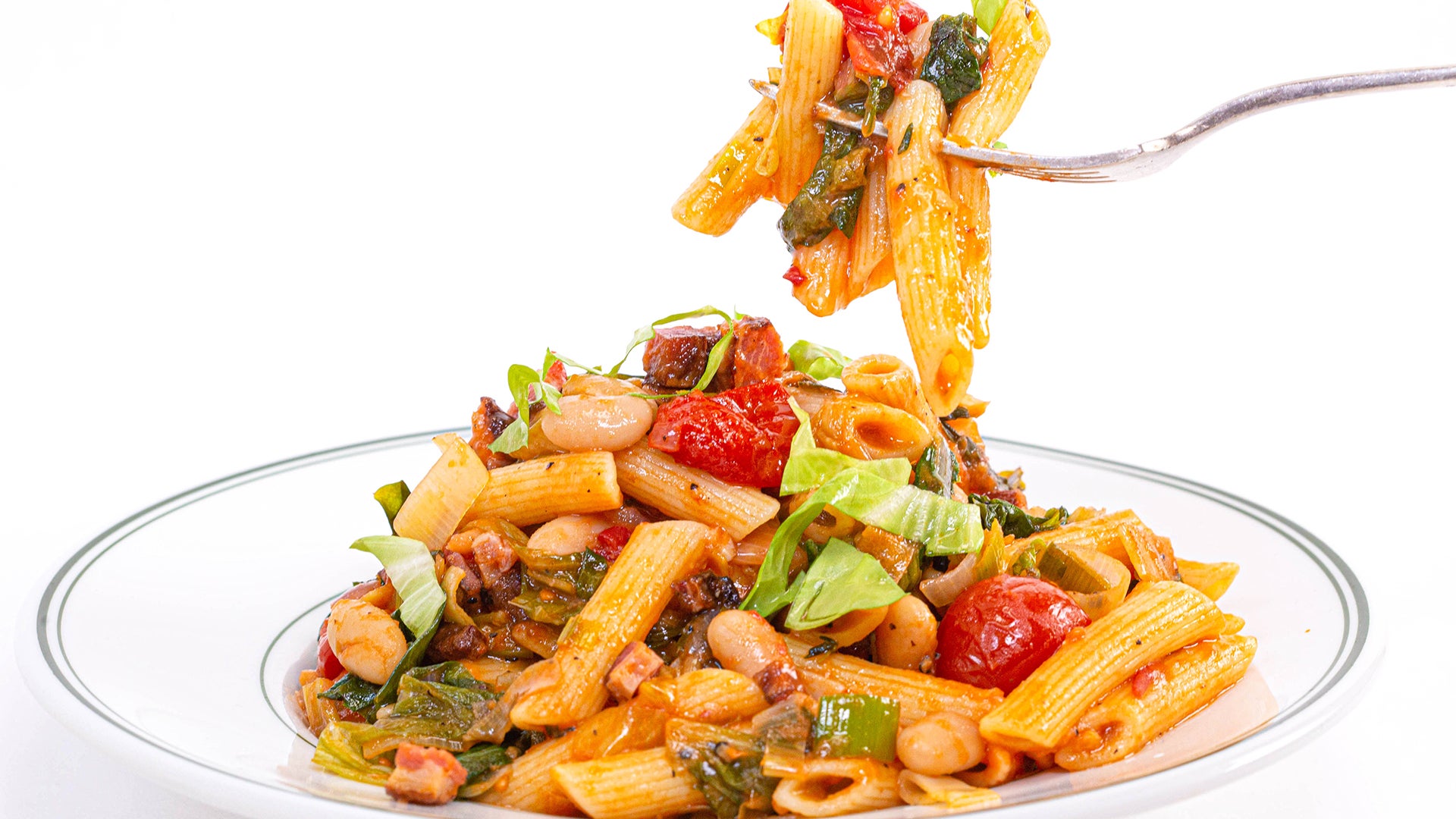 ALL-NEW: Bacon, Leek & Tomato Pasta + Money-Saving Home Design T…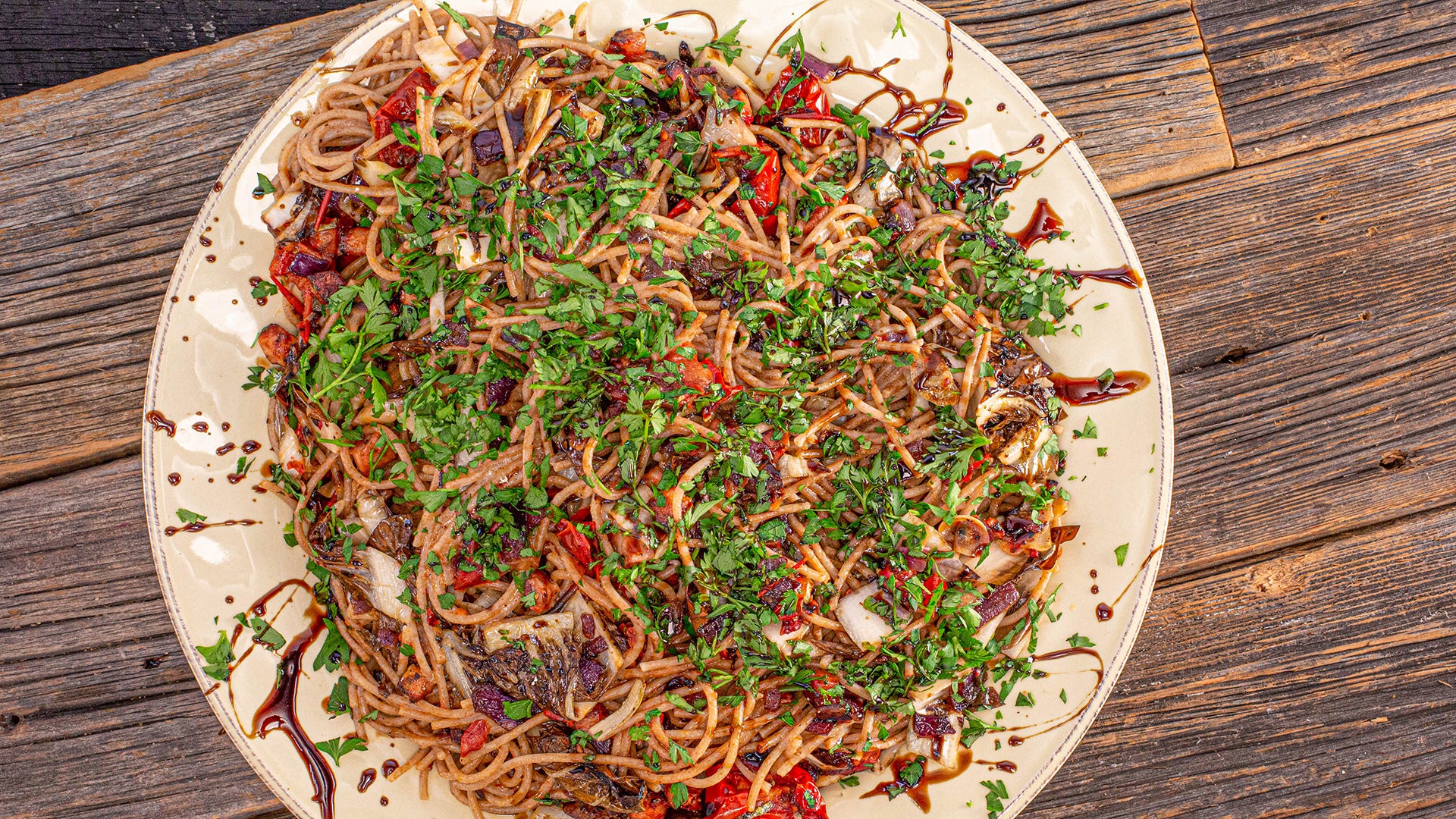 Rach's Bacon, Radicchio & Semi-Dried Tomato Pasta + Eyebrow Make…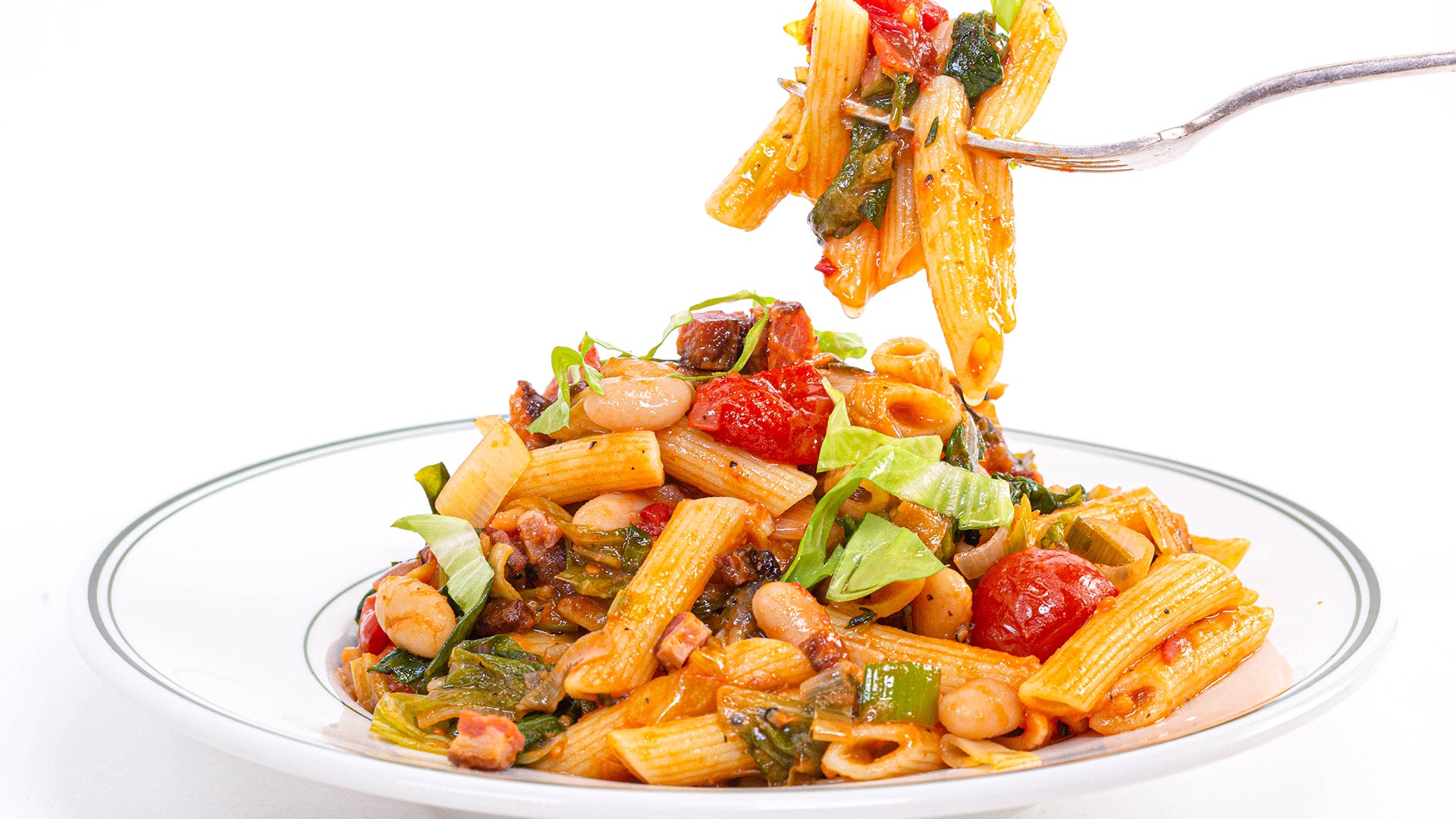 How To Make BLT Pasta (Bacon, Leek, Tomato & Greens Penne) By Ra…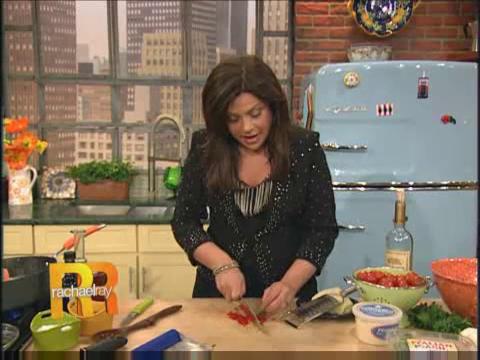 Bucatini with Bacon, Tomato and Green Onions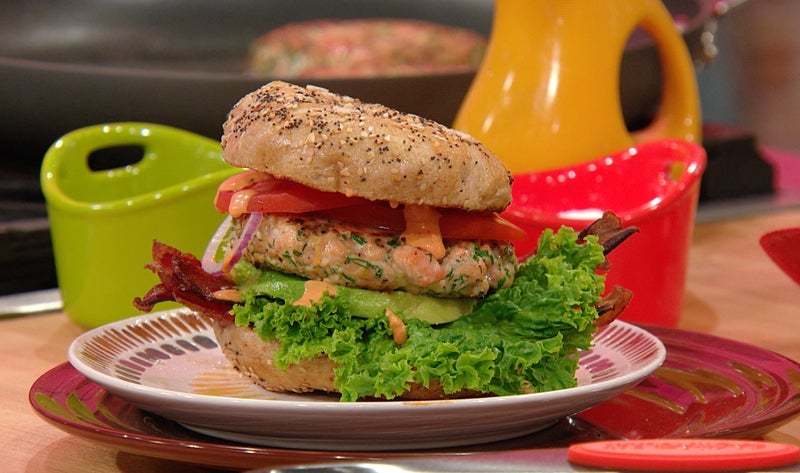 BLAST Burgers (Bacon, Lettuce, Avocado, Salmon and Tomato Burger…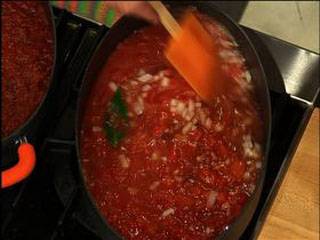 Pasta With Bacon, Onion, Tomato and Bay Leaves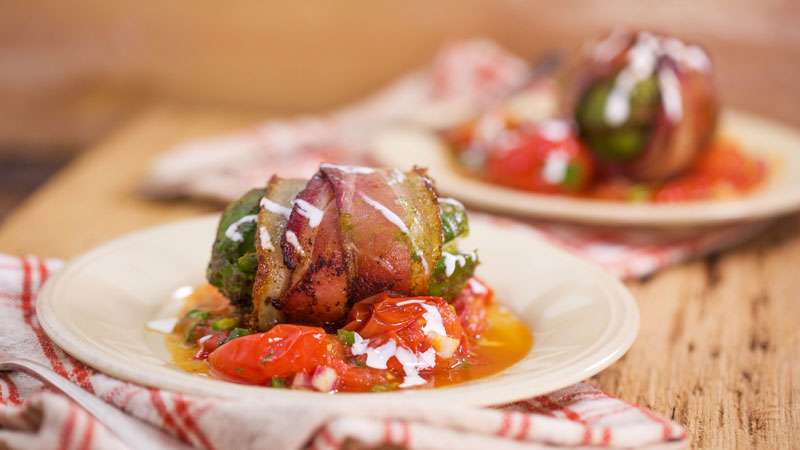 Estrella Restaurant-Style Bacon Wrapped Avocado with Eggs and Ro…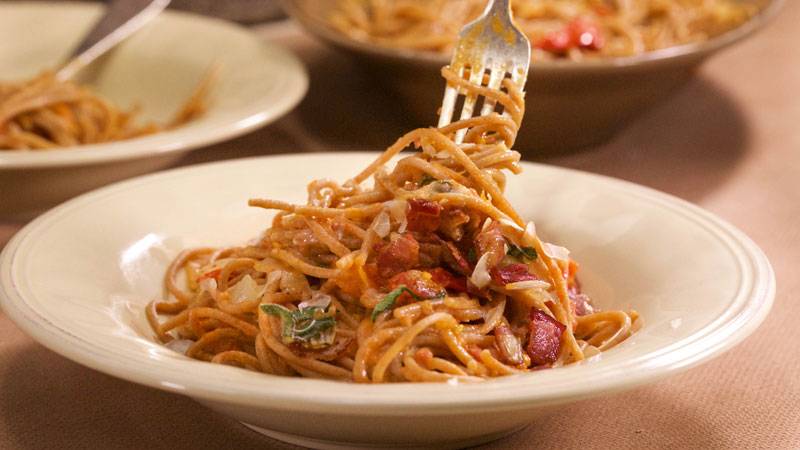 Bacon and Bay Tomato Sauce on Brown Spaghetti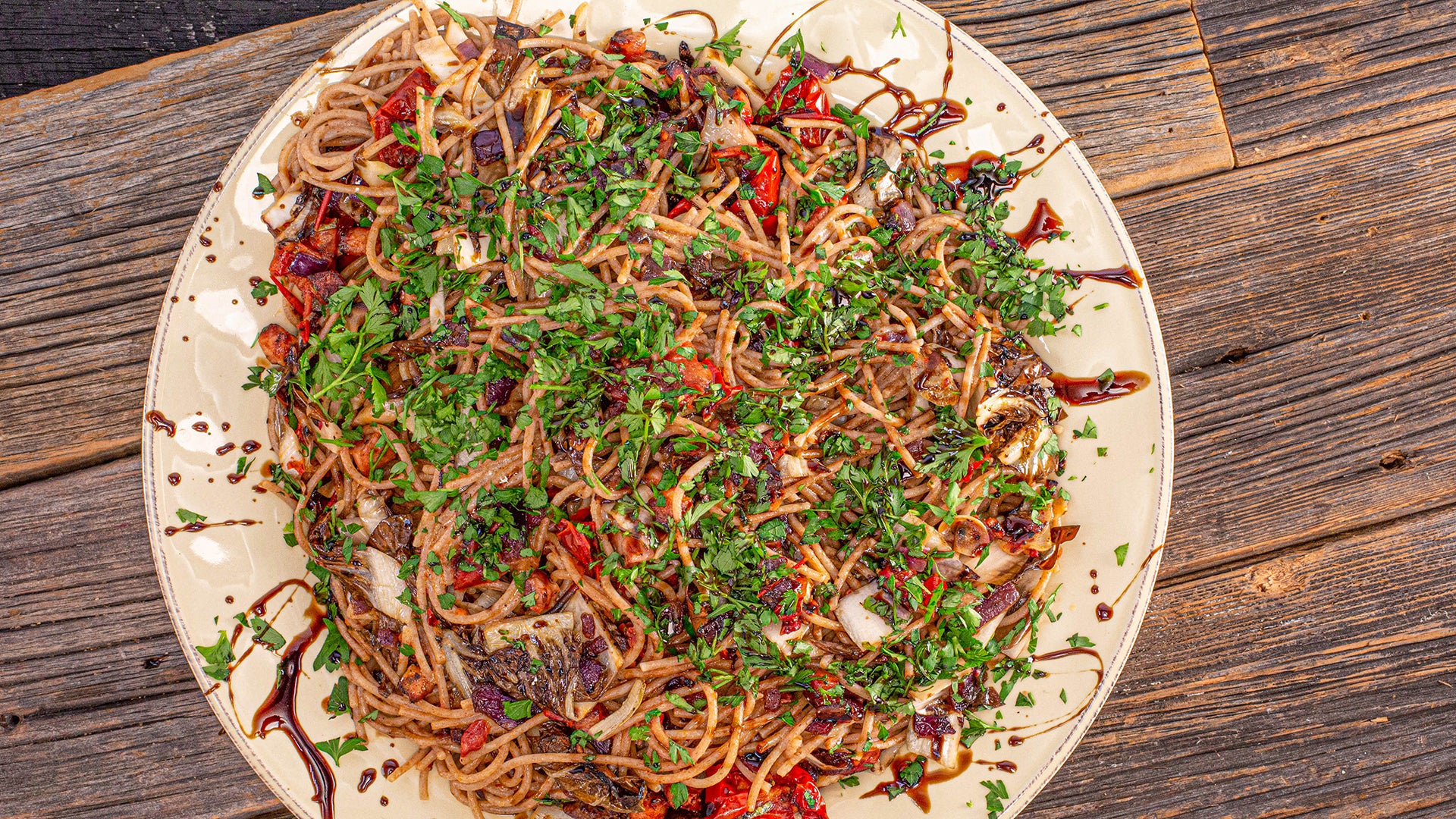 How To Make Bacon, Radicchio and Semi-Dried Tomato Pasta By Rach…
Ingredients
24 halved Serrano peppers
1 small red onion, sliced
A small handful cilantro or parsley leaves
1 teaspoon coriander seed
1/2 cup rice wine or white wine vinegar
1 cup water
4 tablespoons sugar
2 teaspoons kosher or coarse sea salt
1 pound good quality smoky, thick-cut bacon
3 avocados, sliced
2 limes
3 vine-ripe tomatoes halved and sliced
Celery salt and pepper
12 to 16 hot dogs, pork or beef
12 to 16 hot dog rolls, brioche, potato or roll of choice
Shredded iceberg or romaine heart
Ketchup and mustard
Preparation
Place Serrano peppers and onions in a small container with cilantro or parsley leaves, and coriander seed. Bring vinegar, water, sugar and salt to a low boil in a small saucepan and pour over the top of the peppers. Cool and store several hours or overnight.
Preheat oven to 375˚F. Arrange bacon on a slotted broiler pan and bake to crisp, 20 minutes.
Dress sliced avocado with lime juice. Dress the tomatoes with celery salt and pepper.
Par-boil the hot dogs a few minutes in simmering water to heat through then crisp up casings on a grill or griddle. Toast rolls.
Fill rolls with sliced crisp bacon, lettuce, avocado, Serrano peppers, tomatoes and dogs and top with drizzles of ketchup and mustard.