Roasted Apples and Sauerkraut Dog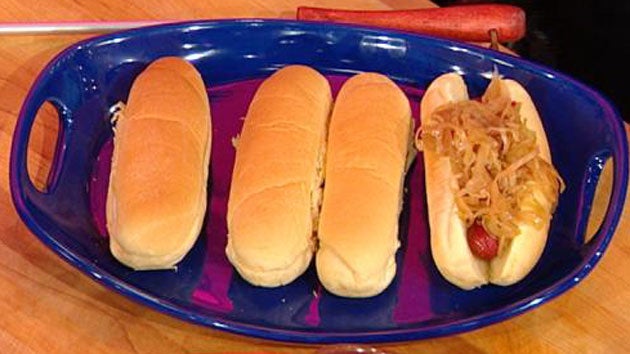 Sunny's Quick Sauerkraut
Oktober Gonna Knock You Out: Rachael's Knockwurst with Spiked Sa…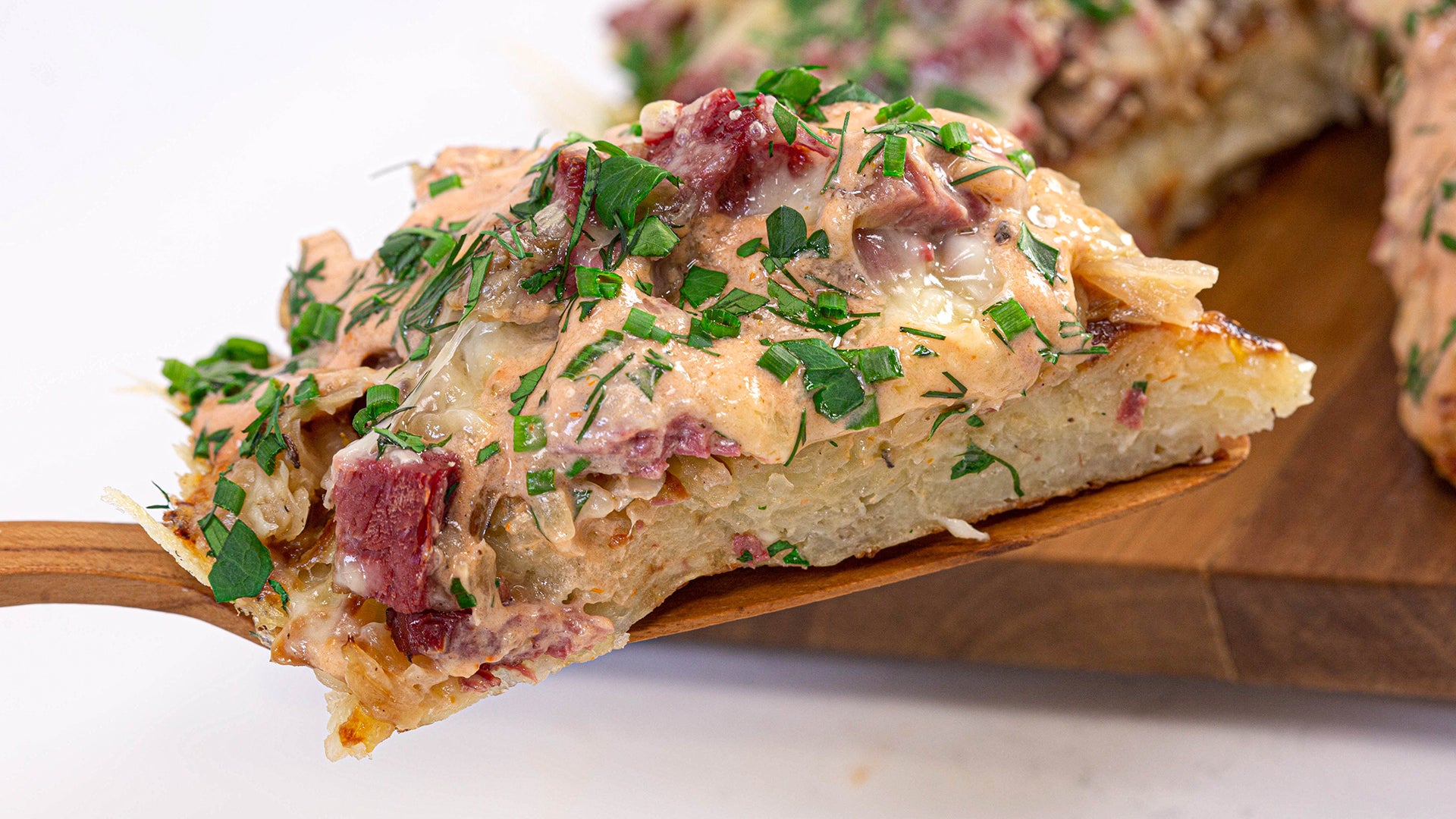 Skillet Potato Pancakes With Corned Beef & Sauerkraut + A *Lucky…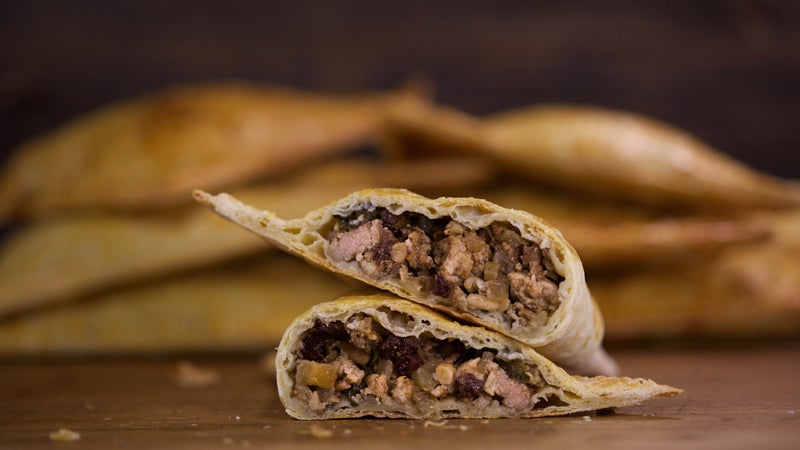 Chicken Turnovers with Apples, Chard and Cheddar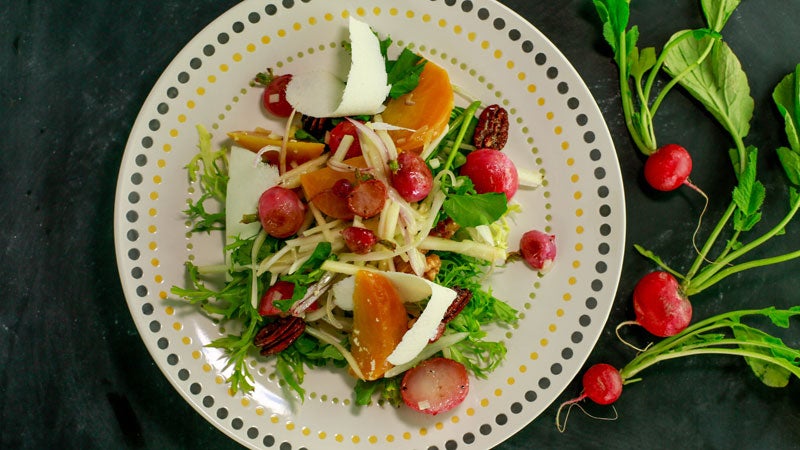 Chef Robert Irvine's Roasted Radish and Yellow Beet Salad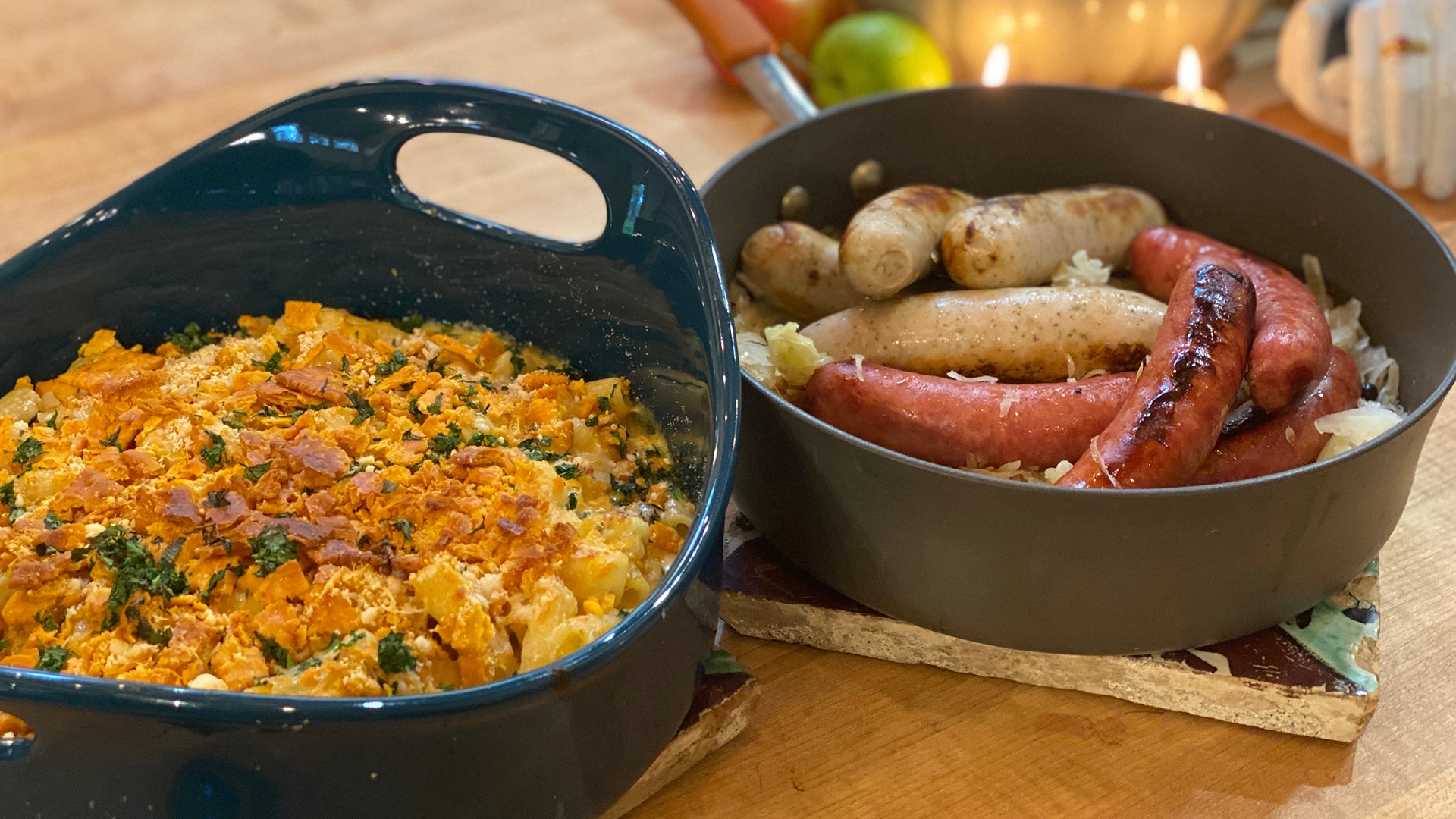 How To Make Apple Mac & Cheese With Brats | Rachael Ray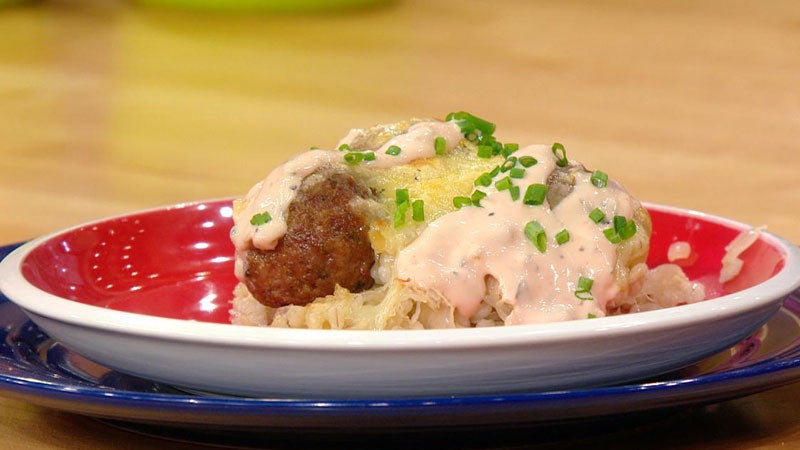 Reuben-Style Casserole with Pastrami Meatballs, Sauerkraut and B…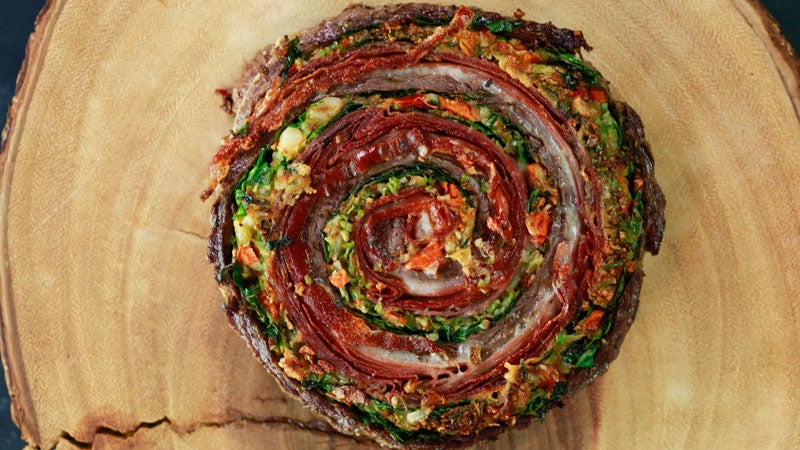 Muffaletta Pinwheel Steaks and Roasted Broccoli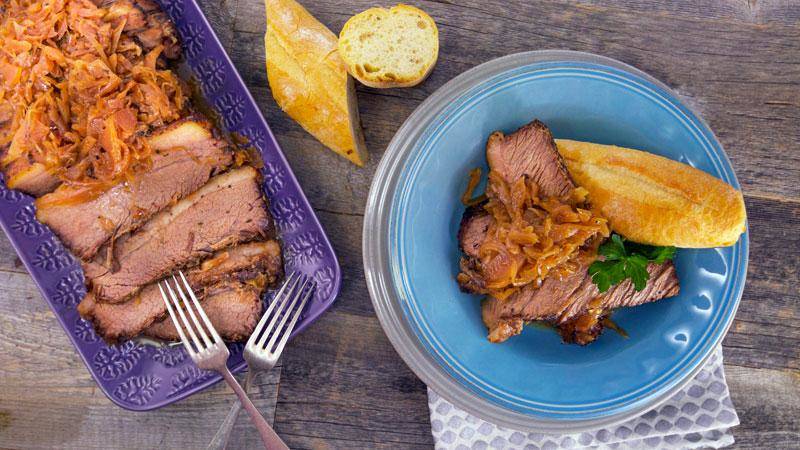 Daphne Oz' Cider-Braised Brisket with Red Cabbage and Apples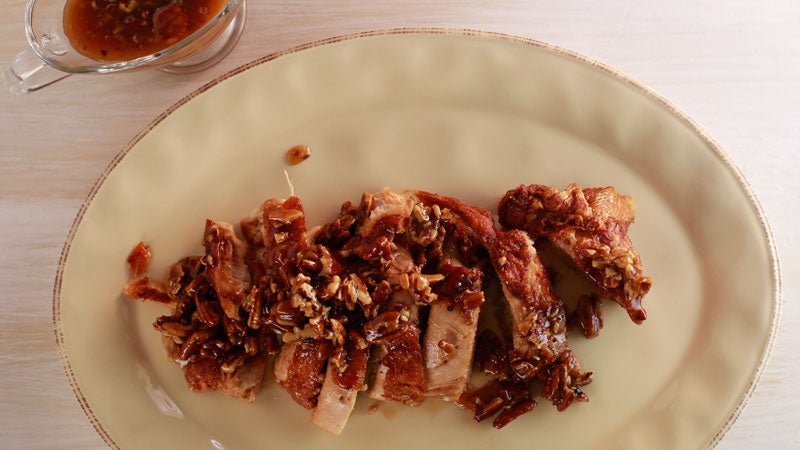 John McLemore's Honey-Glazed, Roasted Pecan Deep-Fried Turkey Br…
Ingredients
2 tablespoons olive oil
1 cup thinly sliced yellow onions
1 teaspoon minced garlic
2 cups sauerkraut, drained
2 cups Granny Smith apples, cut in medium dice
3 teaspoons light brown sugar
1/3 cup dry white wine
Salt and freshly ground black pepper
4 Ball Park franks
4 hot dog buns, split
1/4 cup stone-ground mustard
Preparation
Preheat oven to 350F degrees.
In an oven-safe skillet, heat oil over medium-high heat. Add onions and saute until translucent, approximately 5-7 minutes. Add garlic and cook for an additional 2 minutes. Add sauerkraut and saut for 3 minutes. Add apples and brown sugar, stir to combine and cook for another 3-5 minutes. Add wine and transfer to oven to cook for 25 minutes. Season to taste with salt and pepper.
Grill hot dogs. Place grilled dogs buns and top with stone-ground mustard and some of the apple-sauerkraut mixture.