Pineapple Chicken Salad in Lettuce Cups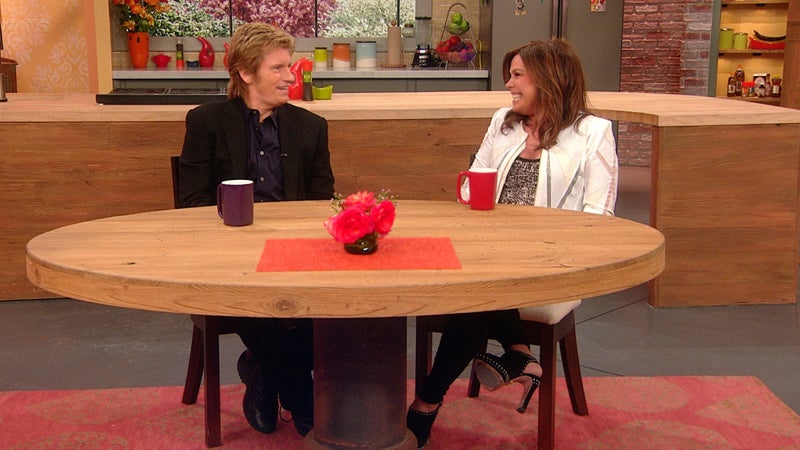 The One Food Denis Leary Will Never Eat Again & Thai Chicken Let…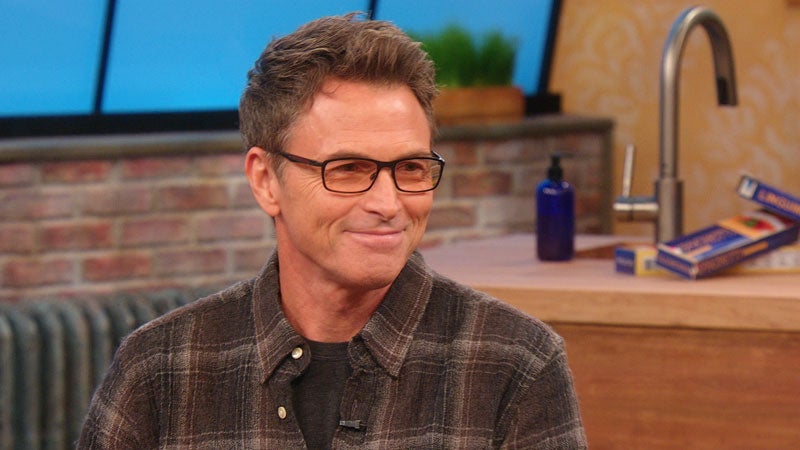 We Reveal the Chefs Behind "Thug Kitchen", Tim Daly & Rach's Let…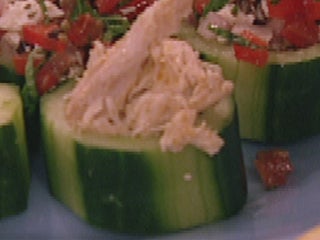 Curry Chicken Cucumber Cups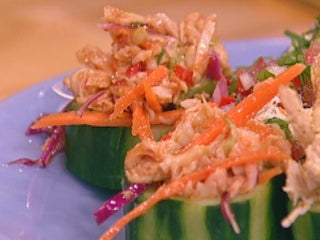 Asian Chicken Cucumber Cups
Teriyaki Chicken Lettuce Cups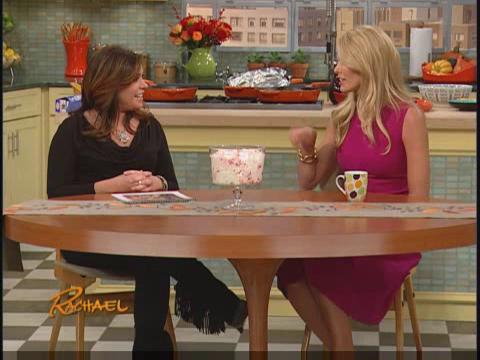 Beth Stern's Marshmallow Pineapple Salad (aka Marshmallow Stuff)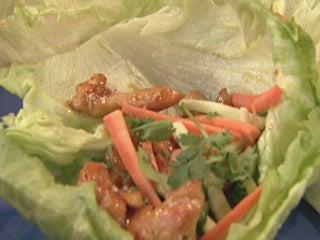 Honey-Sesame Chicken Lettuce Cups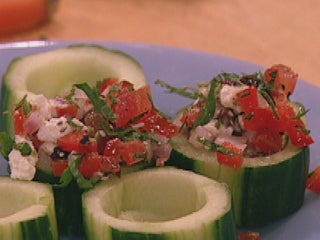 Mediterranean Cucumber Cups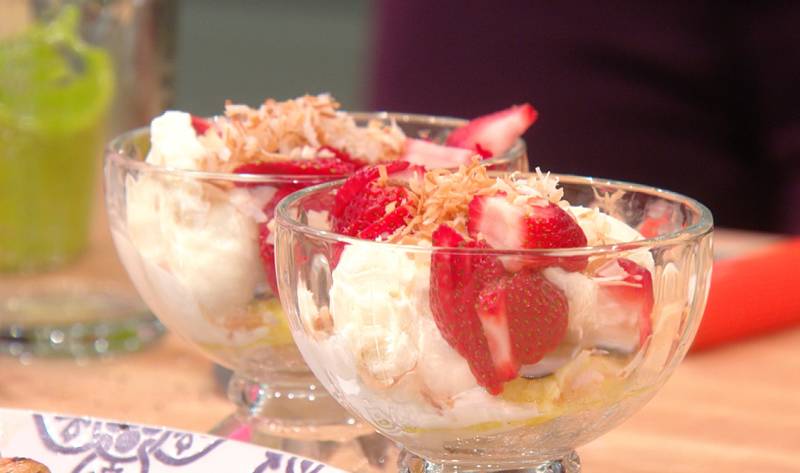 Gina Neely's Grilled Pineapple Sundae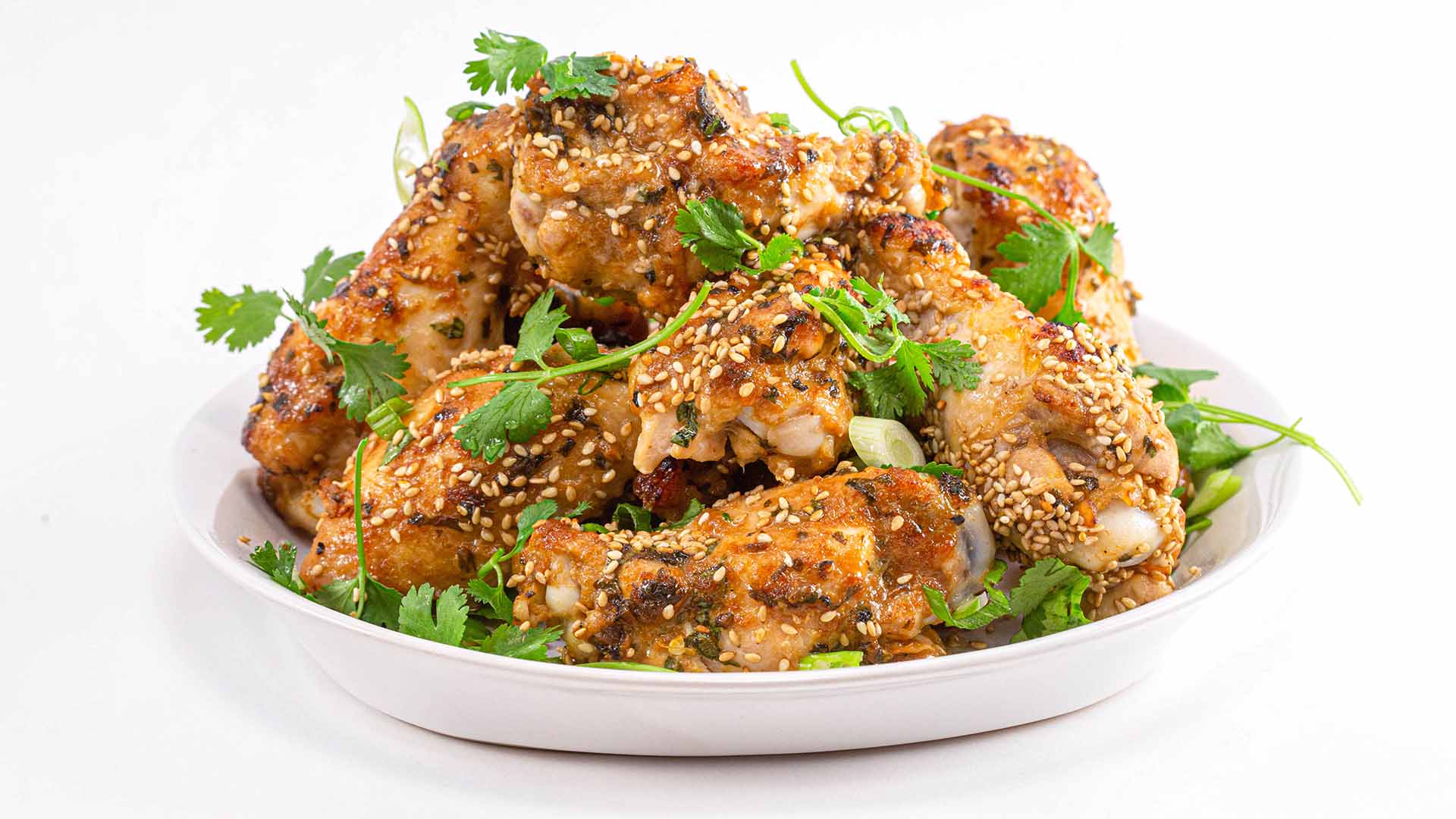 Sticky Chicken Wings with Soy Pineapple Glaze By Aaron Sanchez
Ingredients
1/2 cup sliced almonds, toasted
1/4 cup red pepper, small dice
1/4 cup red onion, small dice
2 stalks celery, small dice
2 tablespoons parsley, chopped
2 tablespoons mint, chopped
3 cups diced poached chicken or rotisserie chicken
2 teaspoons Dijon mustard
1 cup mayonnaise or veganaise
2 tablespoons EVOO - Extra Virgin Olive Oil
1 can Dole pineapple rings
Salt and pepper
2 packages hydroponic Bibb lettuce, to serve
Preparation
Preheat oven to 350F.
Heat a grill pan to medium heat. Grill pineapple rings until there are marks on both sides around 2-4 minutes. Cool, then dice.
In a large bowl, combine the olive oil, mayonnaise, Dijon mustard, parsley and mint. Stir in the chicken, celery, red onion, red pepper, diced pineapples and almonds; season with salt and pepper.
Top lettuce cups with chicken salad and serve.