Chicken Caesar-Stuffed Bread Pizzas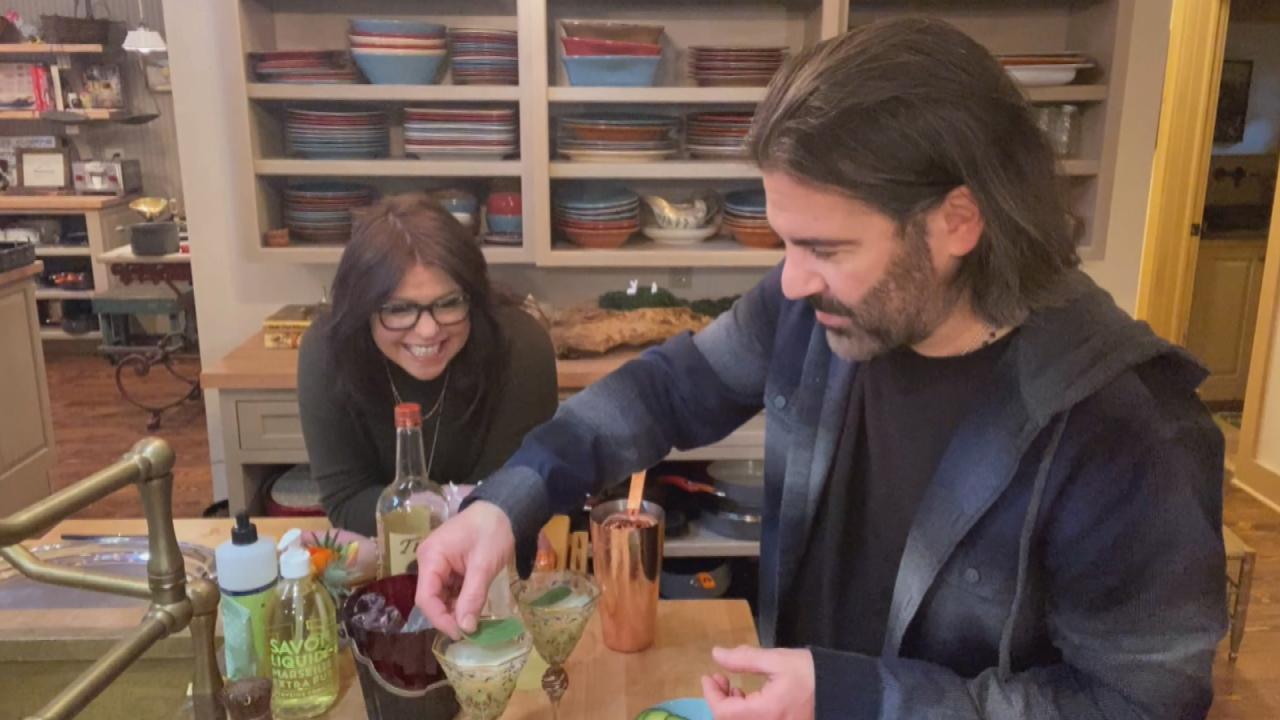 How To Make a Sage Advice Cocktail | John Cusimano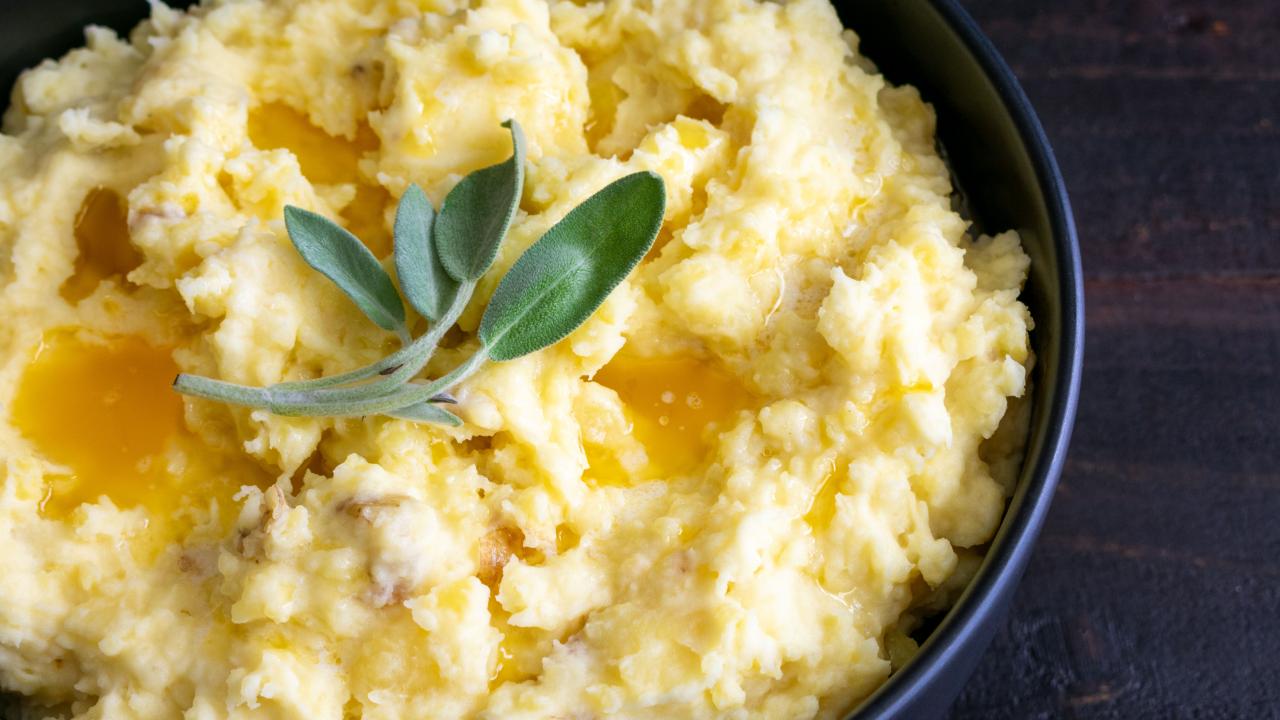 How To Make Garlicky Mashed Potatoes and Parsnips | Rachael Ray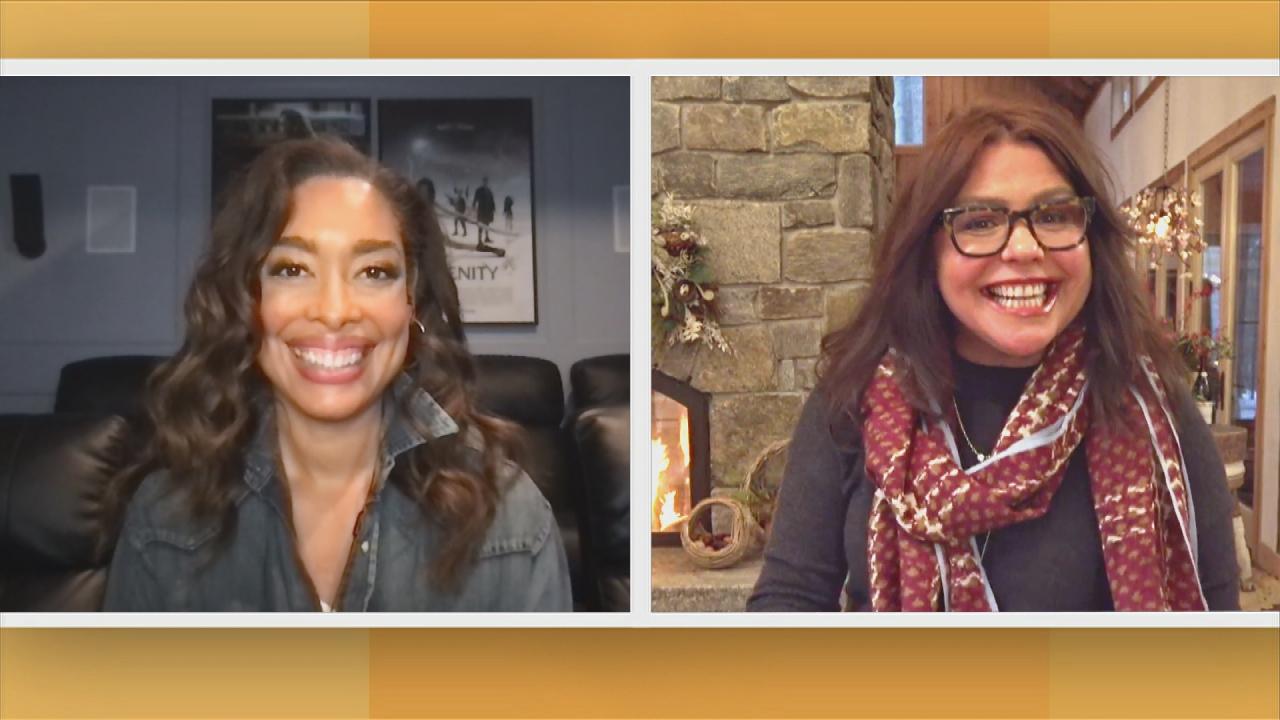 Gina Torres On "9-1-1: Lone Star" Co-Star Rob Lowe: "It's a litt…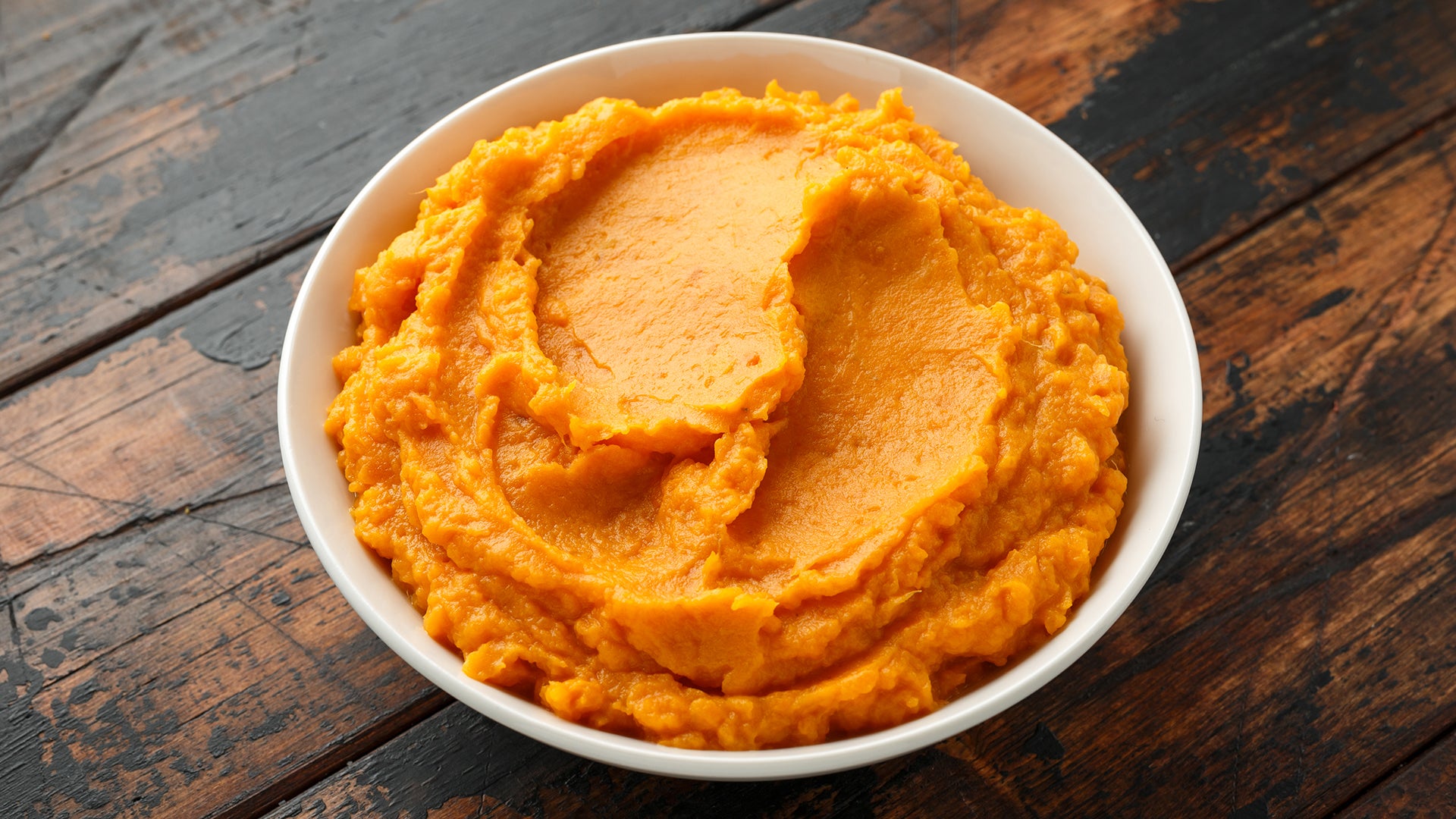 How To Make Root Vegetable Puree | Amanda Freitag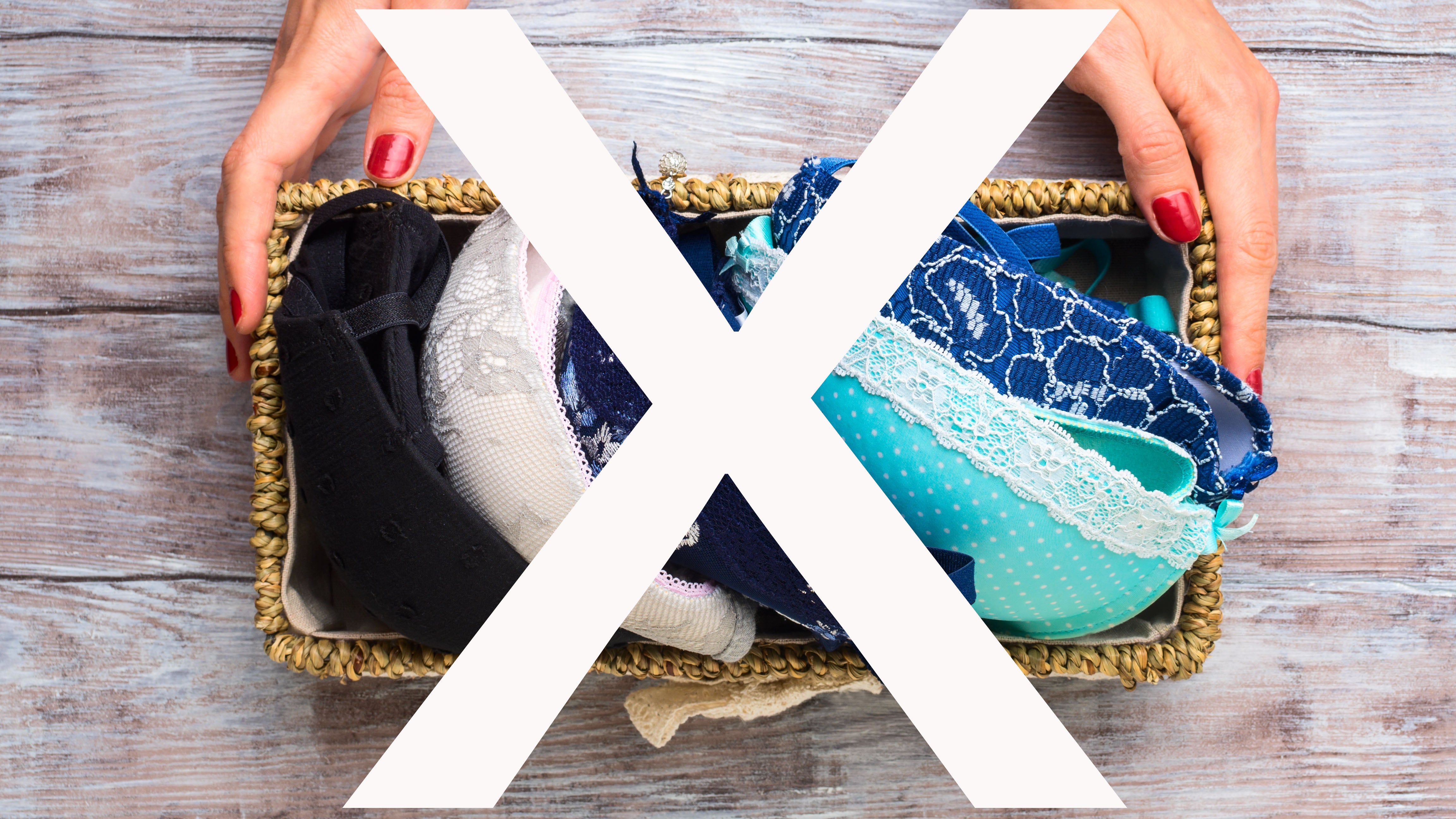 The Right Ways To Store Bras | You're Doing It Wrong | Expert Br…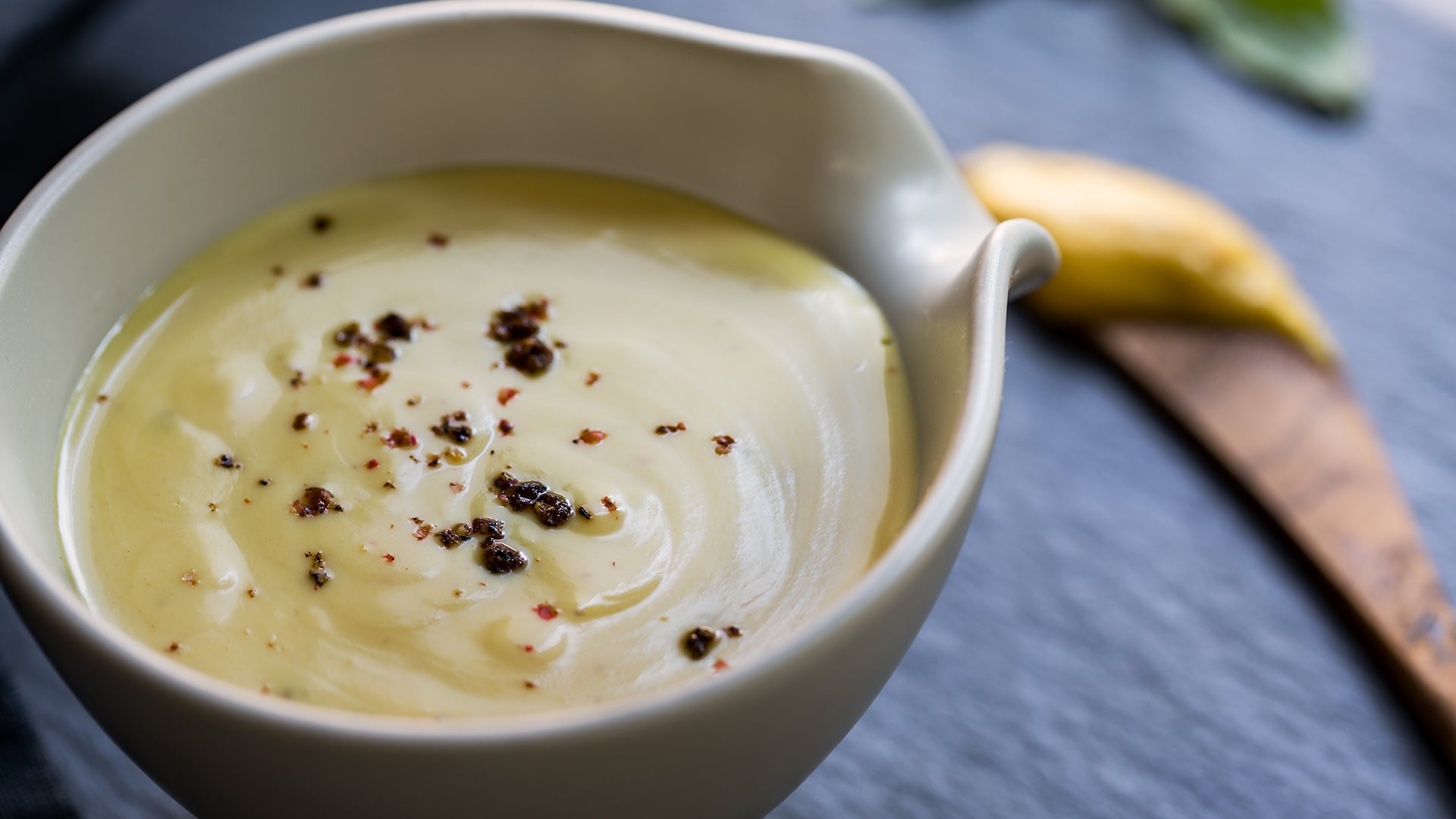 How To Make Creamy Mustard Sauce | Amanda Freitag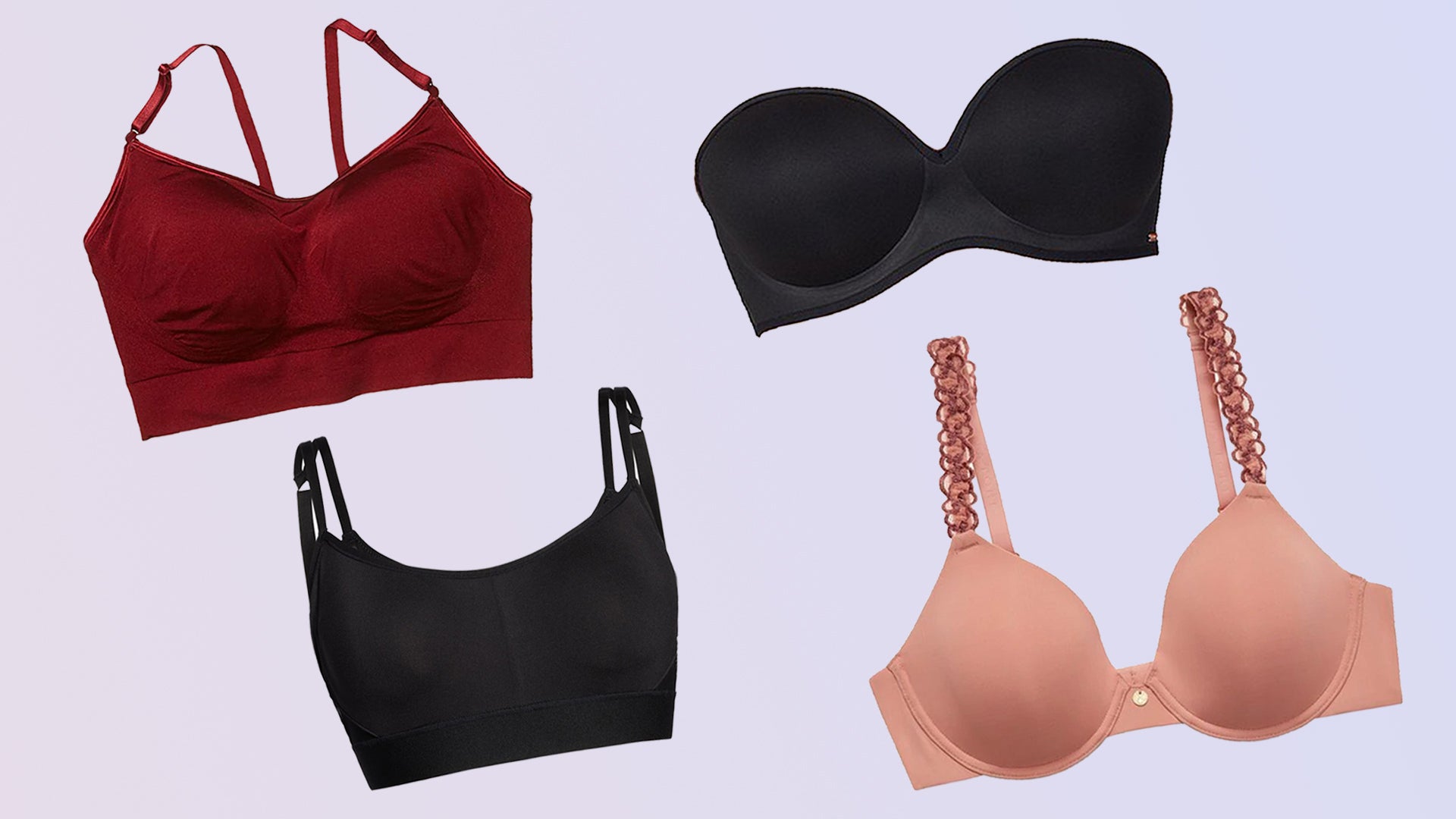 5 Bras You Need NOW | Bra Fitting Expert Kimmay Caldwell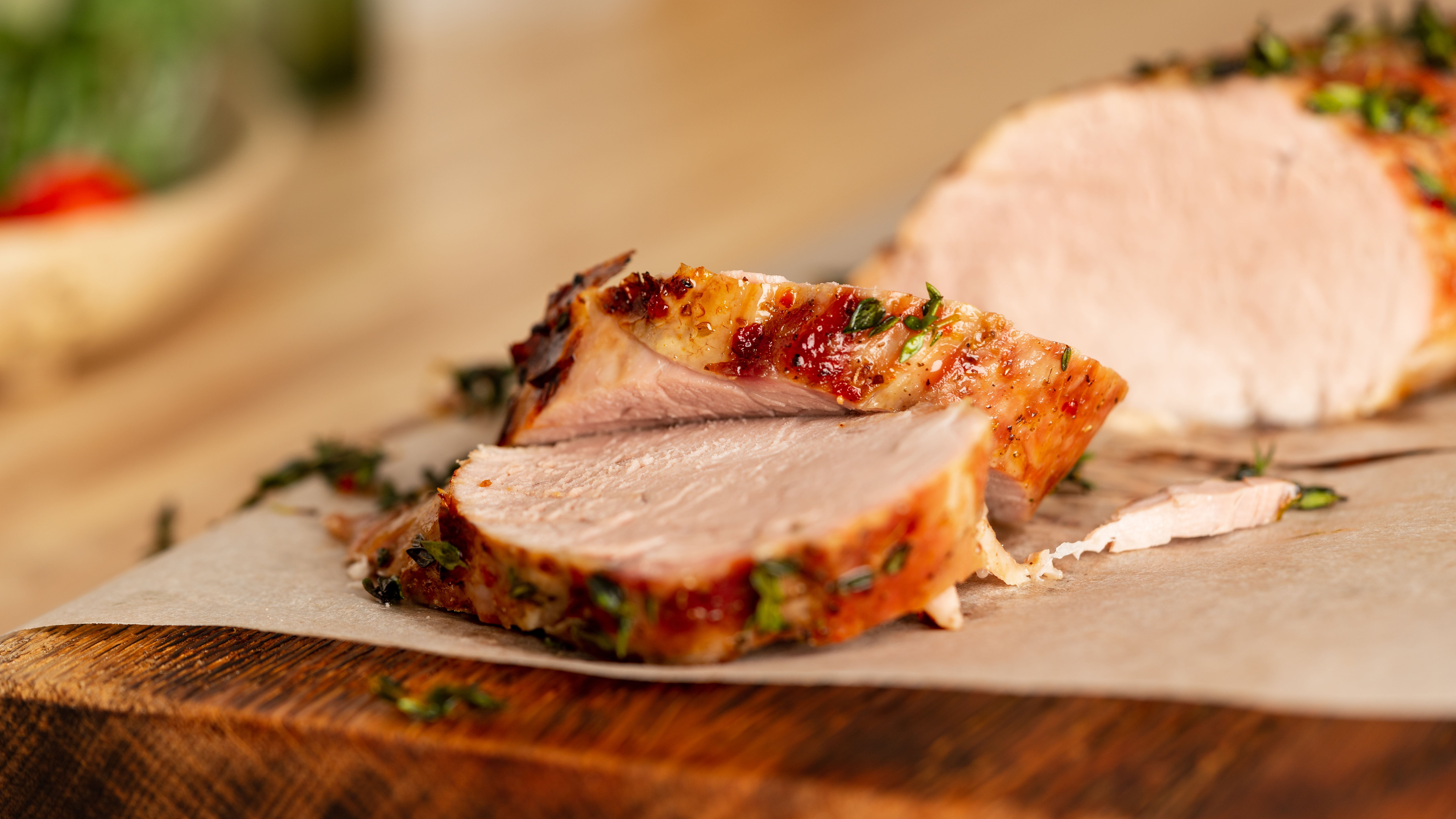 How To Make Honey-Glazed Pork Tenderloin | Amanda Freitag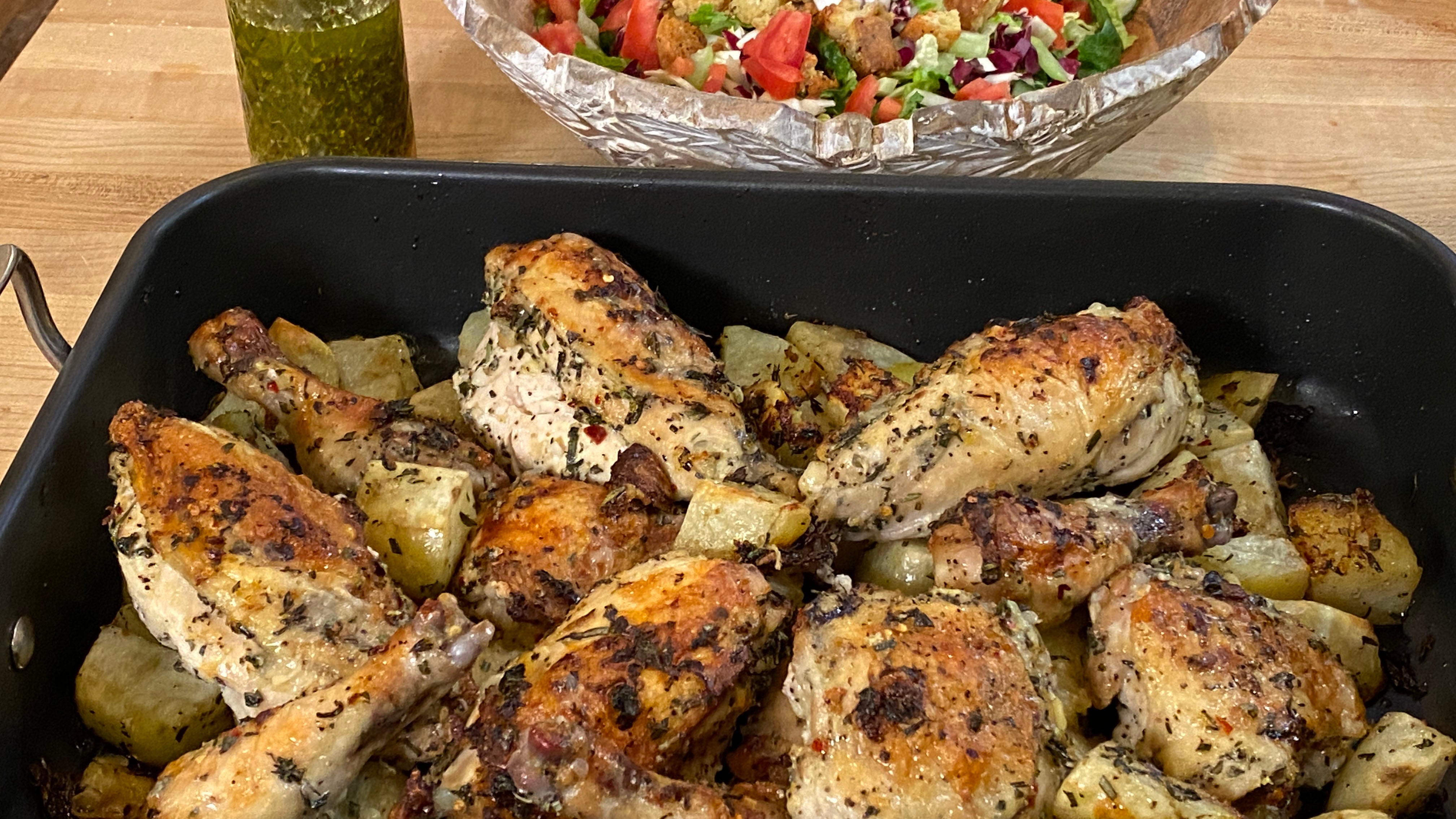 How To Make Garlic Herb Roast Chicken with Potatoes | Rachael Ray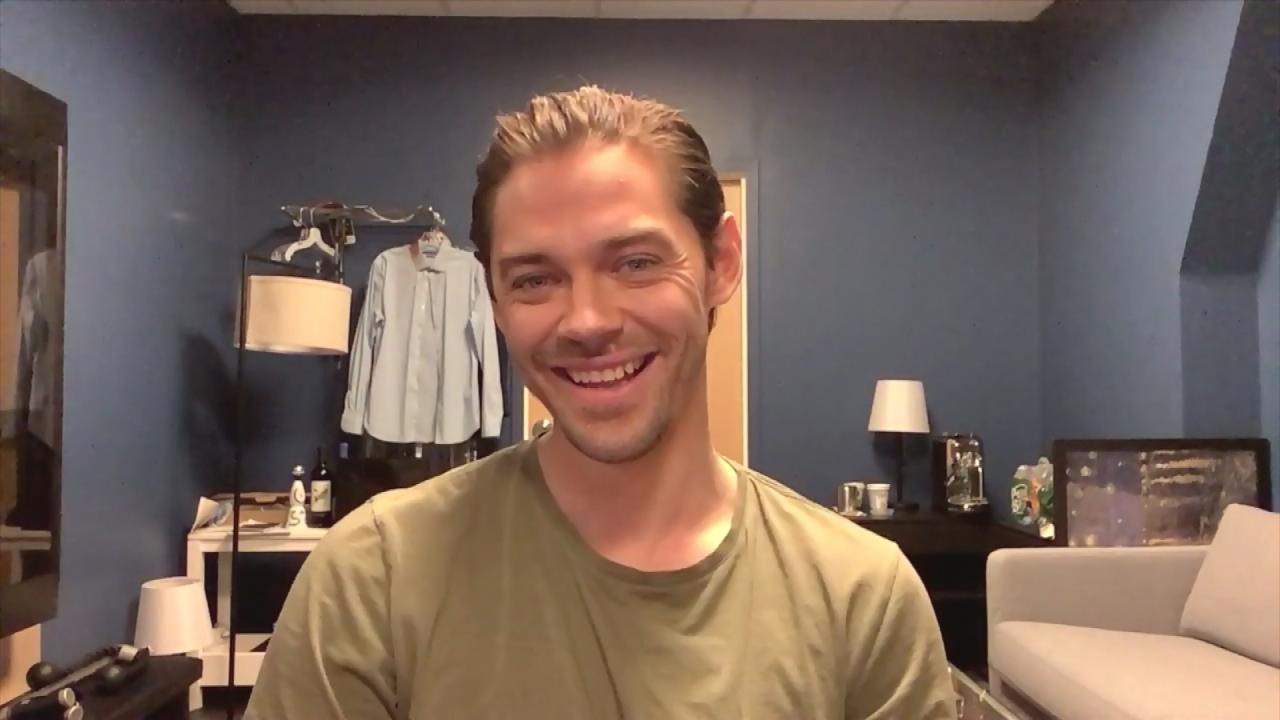 Prodigal Son's Tom Payne Talks Season 2 + Rach's Maple Pork Chop…
Ingredients
2 large cloves garlic, grated or pasted
Juice of 2 lemons
2 tablespoons Dijon mustard
1 tablespoon anchovy paste
1 tablespoon coarse black pepper
1 tablespoon Worcestershire sauce
1 egg yolk, optional
1 cup EVOO Extra Virgin Olive Oil
1/3 to 1/2 cup grated Pecorino cheese
1 1/2 pounds boneless, skinless chicken breasts
2 heads escarole, washed, dried and chopped
1 loaf French or Italian bread, cut into 4 pizza shells with the middle lightly scooped out, lightly toasted
2 cups shredded provolone cheese
1 ball fresh mozzarella, shredded
Preparation
In a small bowl, whisk together the garlic, lemon juice, Dijon, anchovy paste, pepper, Worcestershire, and egg yolk (if using), and stream in EVOO. Stir in cheese.
Pour half of the marinade over the chicken and cover. Let stand 30-60 minutes or refrigerate overnight.
Shake off excess dressing and saut in a hot skillet over medium-high heat until cooked through, about 12 minutes. Thinly slice.
To the same skillet, add escarole and wilt it down. Add remaining dressing and toss to coat. Reduce heat and let the greens cook up a bit.
Preheat oven to 375F.
Fill bread shells with some greens, and top with chicken and grated provolone and mozzarella cheeses.
Bake pizzas until brown and bubbly.