Stuffed Eggplant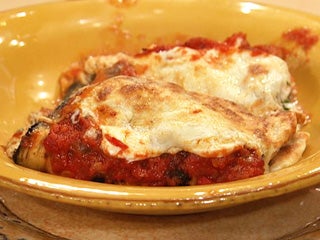 Grilled Eggplant Roll-ups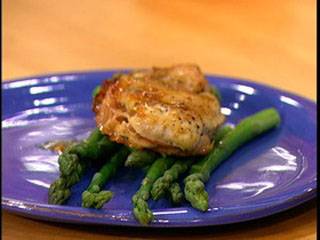 15 Minute Spring Stuffed Chicken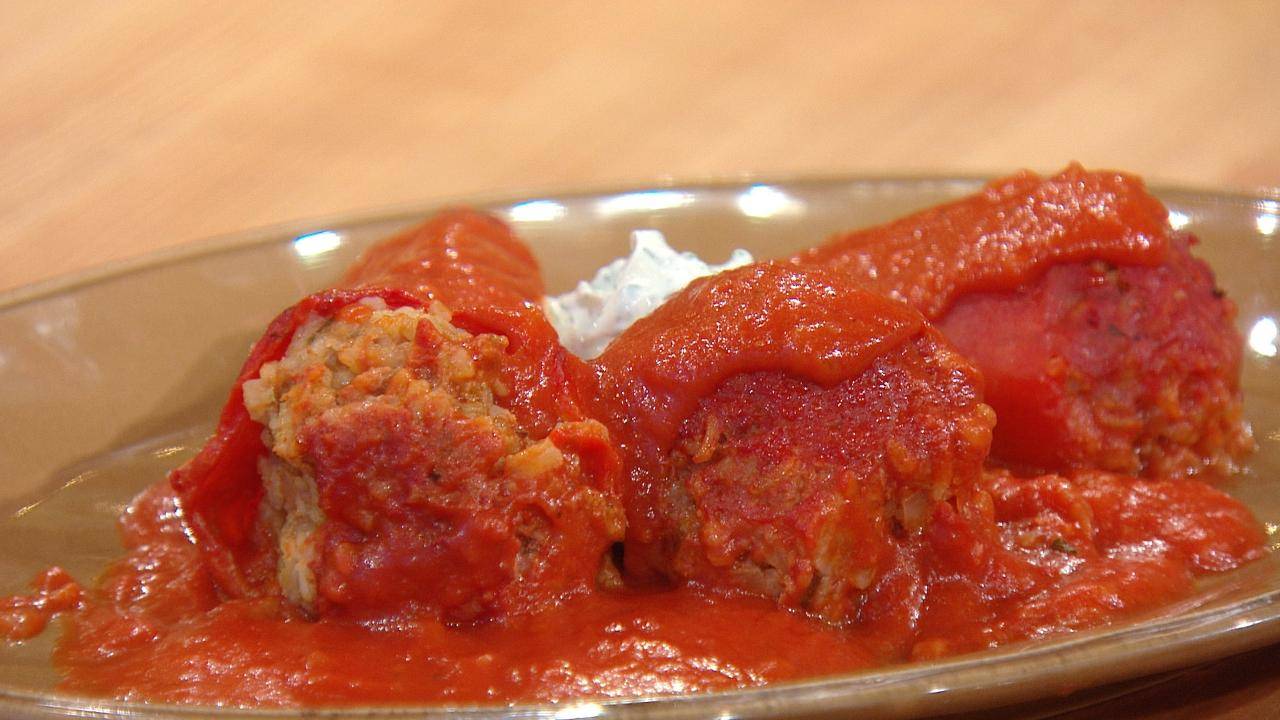 Hungarian Stuffed Peppers and Meatballs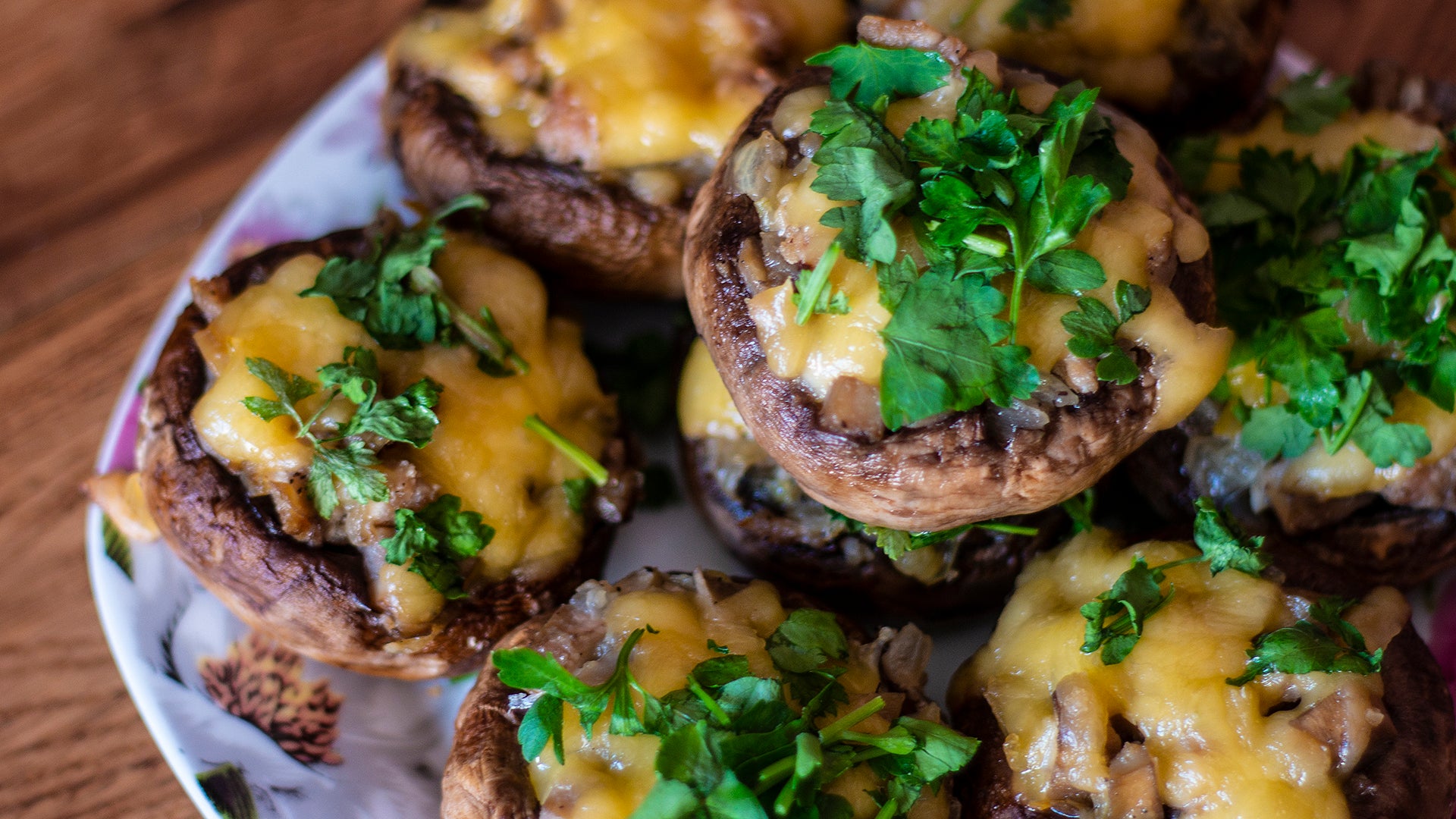 How To Make Gluten-Free Crab & Cheddar Stuffed Mushrooms | Rach …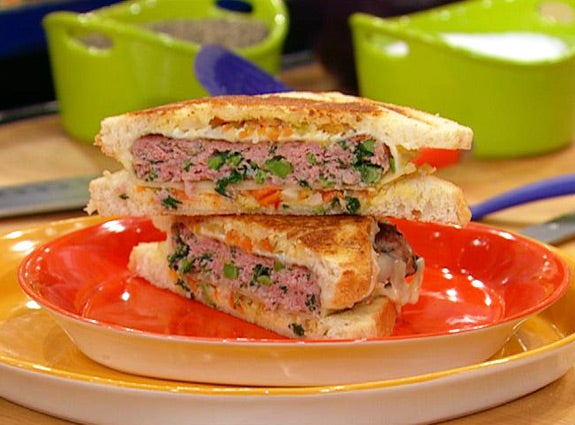 Sausage and Broccoli Rabe Patty Melts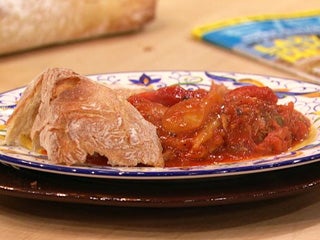 Chicken Thighs with Smoky Roasted Peppers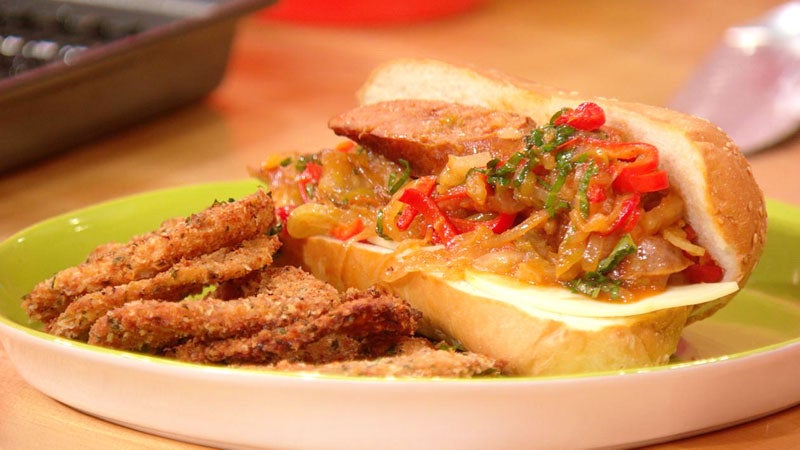 Sliced Italian Sausage Hoagies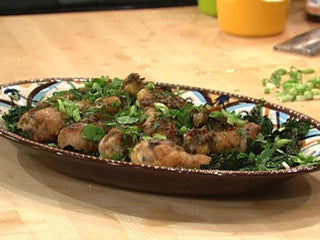 Crispy Broiled Greens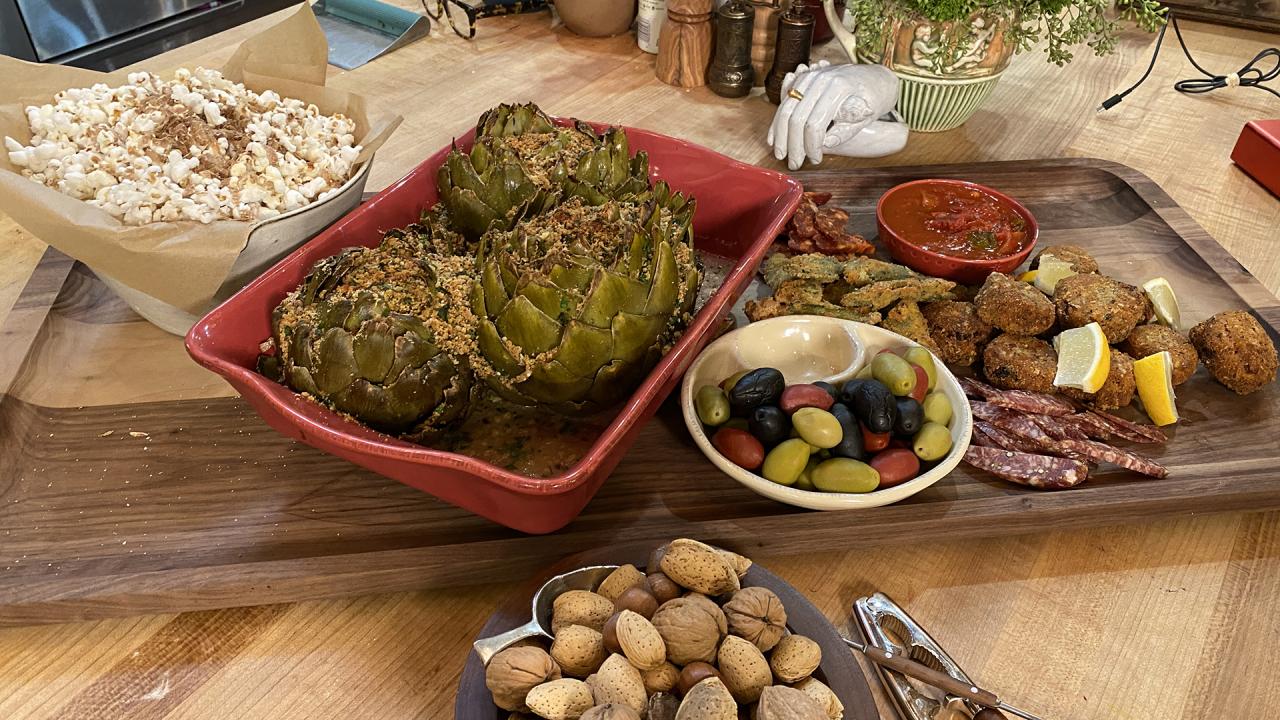 Christmas Eve Snacks: Eggplant Croquettes, Fried Stuffed Sage Le…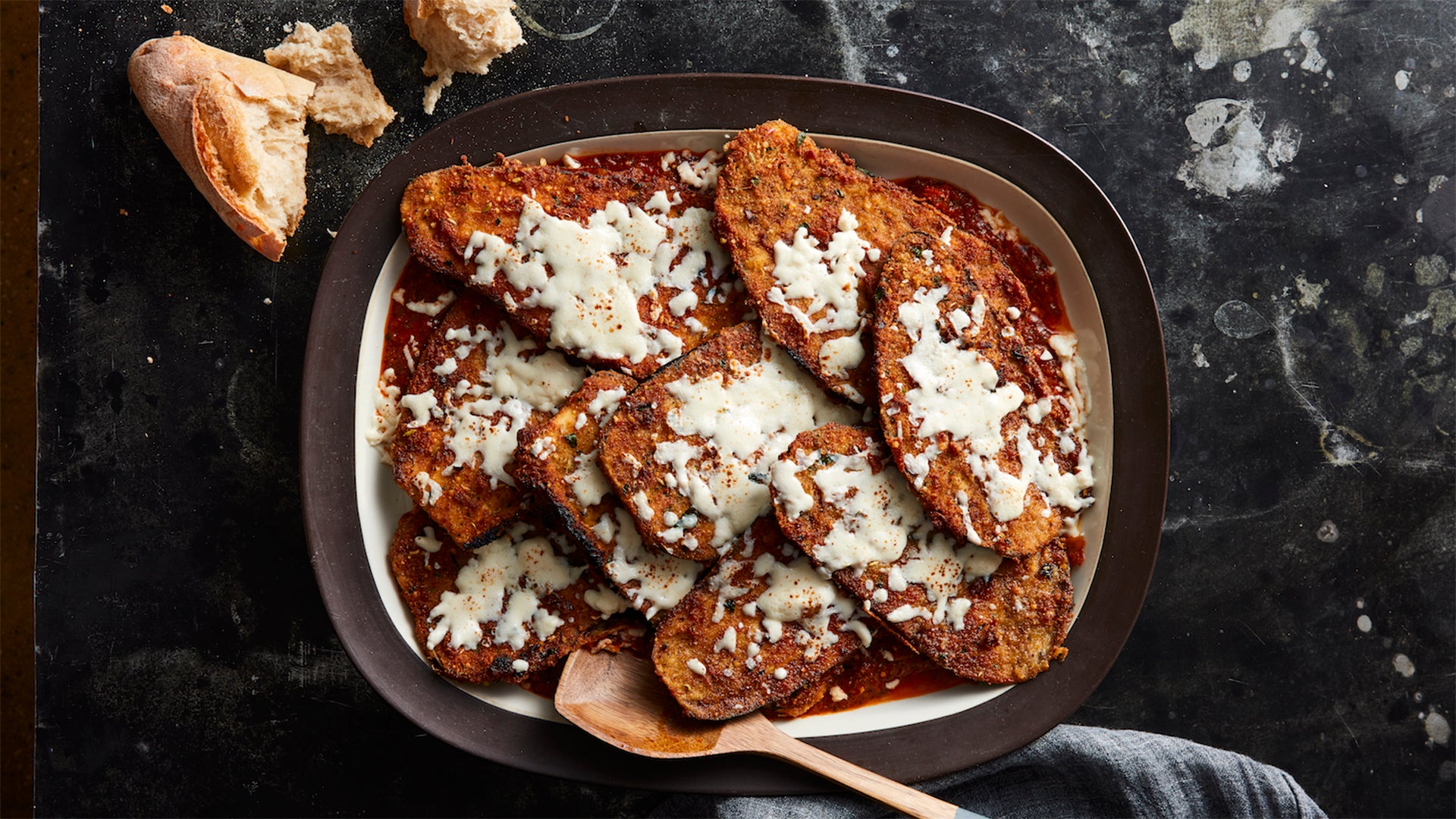 How To Make Eggplant Parm Steaks From "Rachael Ray 50"
Ingredients
2 medium firm eggplants (pale, purple-skinned eggplant, if available)
Salt and pepper
EVOO Extra Virgin Olive Oil, for drizzling plus 2 tablespoons
1 pound ground beef
1 small onion, finely chopped
3 to 4 cloves garlic, finely chopped
1 small chili pepper, seeded and finely chopped or 1 teaspoon crushed chili flakes
2 tablespoons tomato paste
1 cup beef or chicken stock
1 28-ounce can Italian tomatoes or 8 fresh plum tomatoes dressed with EVOO, thyme, salt and pepper, and roasted at 325F for 1 hour until they burst and the skins are lightly browned
A few leaves basil, torn
4 tablespoons butter
3 tablespoons flour
2 cups whole milk, warmed
Freshly grated nutmeg, to taste
Freshly grated Parmigiano-Reggiano
Preparation
Preheat oven to 425F.
Halve the eggplants lengthwise. With a small paring knife, score the flesh and cut the eggplant around, leaving a 1/4-inch border from the skin. Scoop out the flesh with a spoon, leaving eggplant shells or boats for roasting.
Chop the eggplant flesh and season with some salt. Drain on a kitchen towel or paper towels.
Dress the eggplant halves with a drizzle of EVOO to coat the fleshy insides and season with a little salt and pepper. Roast 15 minutes then remove from oven. Reduce heat to 375F.
Heat EVOO, 2 turns of the pan, in a skillet over medium-high heat. Add beef, brown and crumble then add eggplant flesh, onion, garlic, chili, salt and pepper. Cook to soften, 7-8 minutes, add tomato paste and stir. Add stock and stir. Crush up canned or roasted tomatoes and add to pan then reduce heat a bit and simmer to thicken.
Heat a saucepot over medium heat to melt butter. Whisk in flour, cook 1 minute then whisk in warm milk. Season with salt, pepper and nutmeg, and thicken sauce to coat spoon.
Fill eggplant halves with the meat and eggplant mixture, dividing evenly. Pour some bchamel over each eggplant half and top with a little Parm cheese. Bake until brown and bubbly on top.