Katie Lee's Ham and Cheese Breakfast Bread Pudding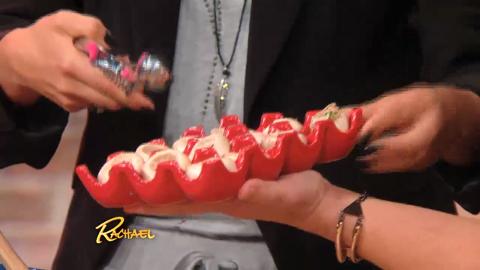 Katie Lee's Stuffed Mushrooms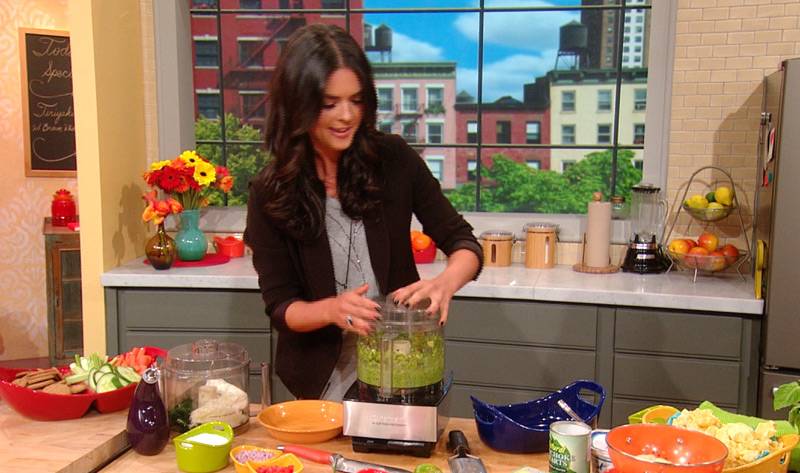 Katie Lee's Lightened-Up Guacamole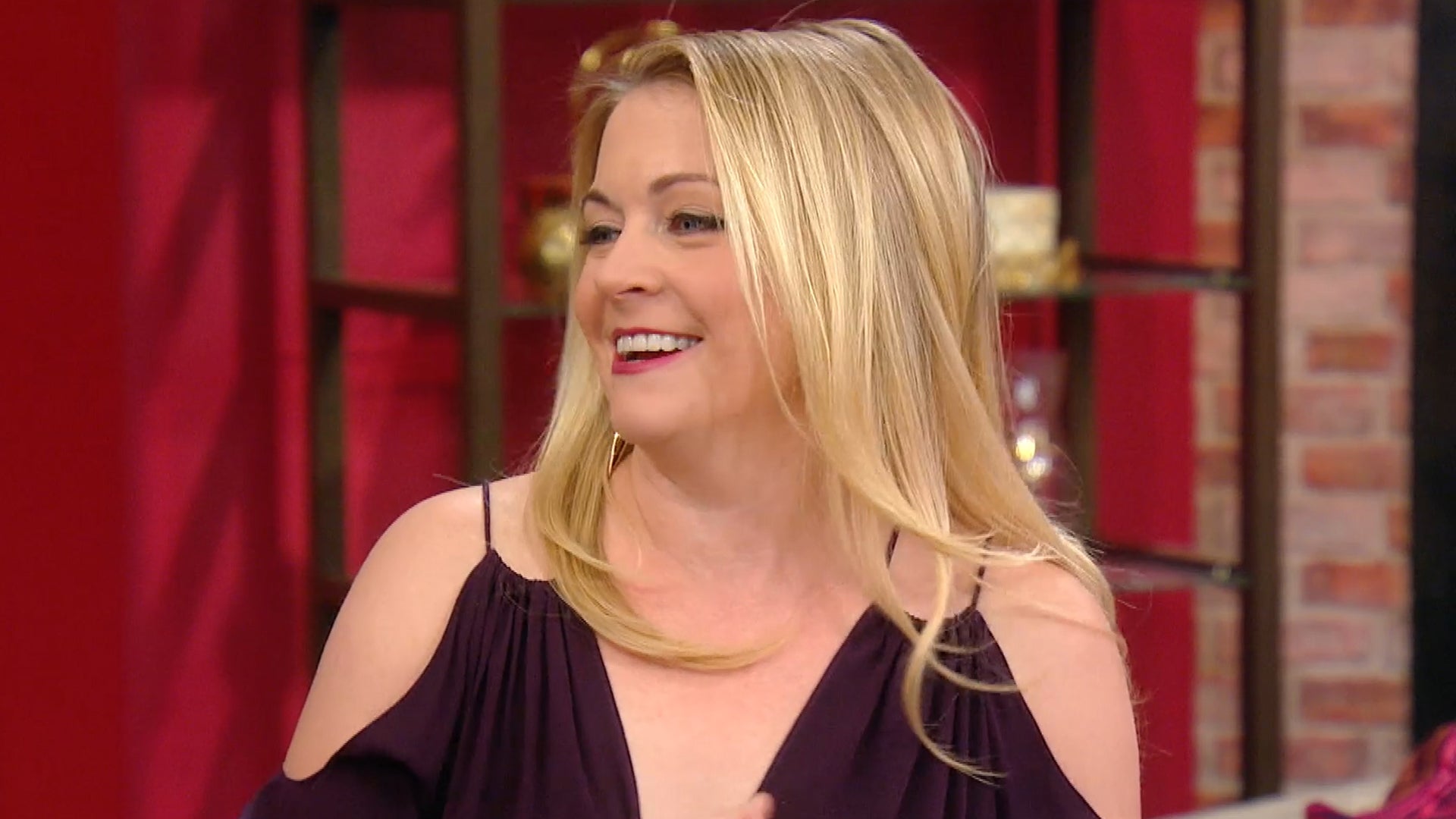 Melissa Joan Hart Dishes on New Christmas Movie + Bread Pudding …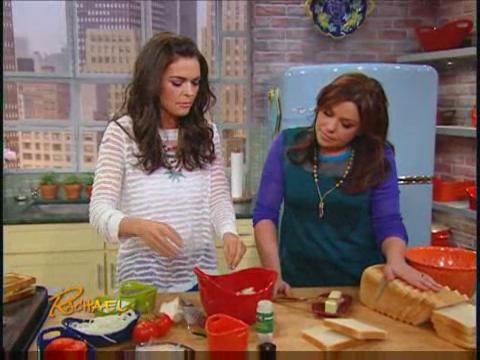 Katie Lee's Logan County Hamburgers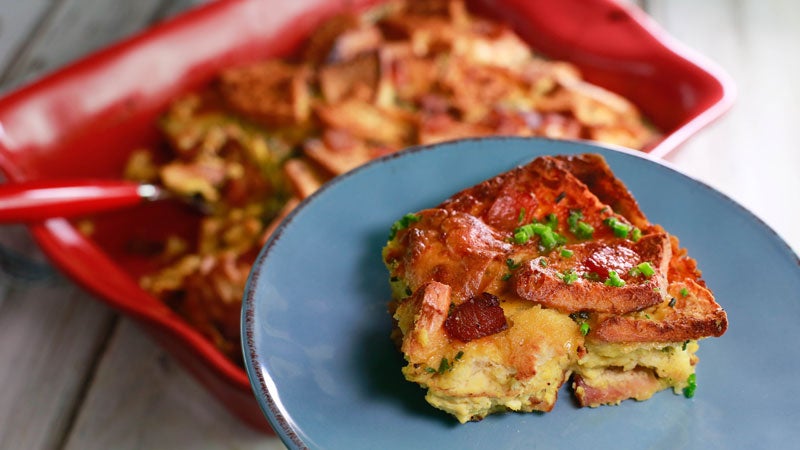 David Venable's Eggs Benedict Bread Pudding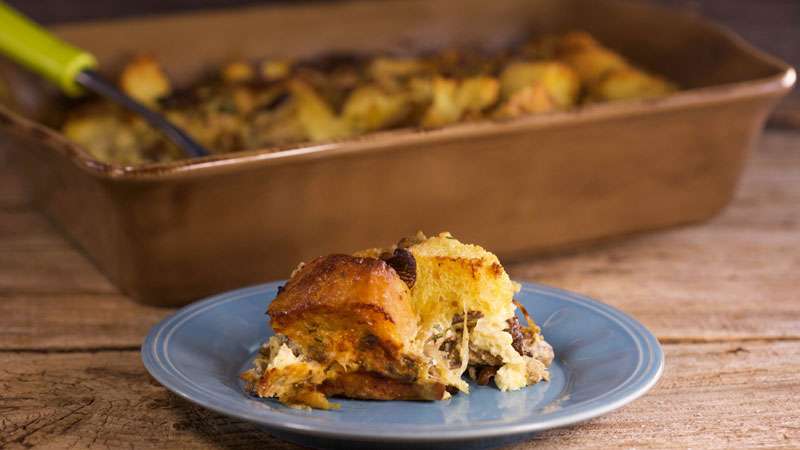 A Savory Twist on Holiday Bread Pudding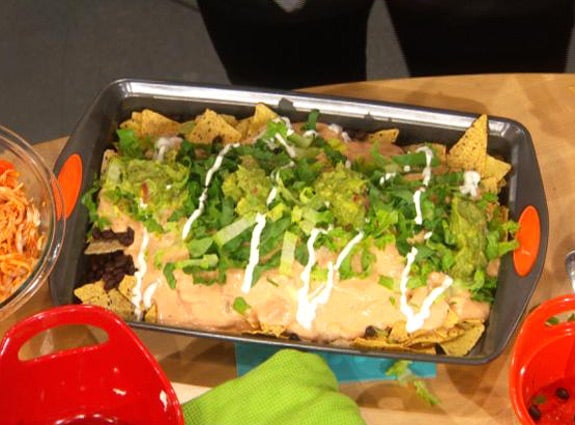 Katie Lee's Lightened-Up Super Nachos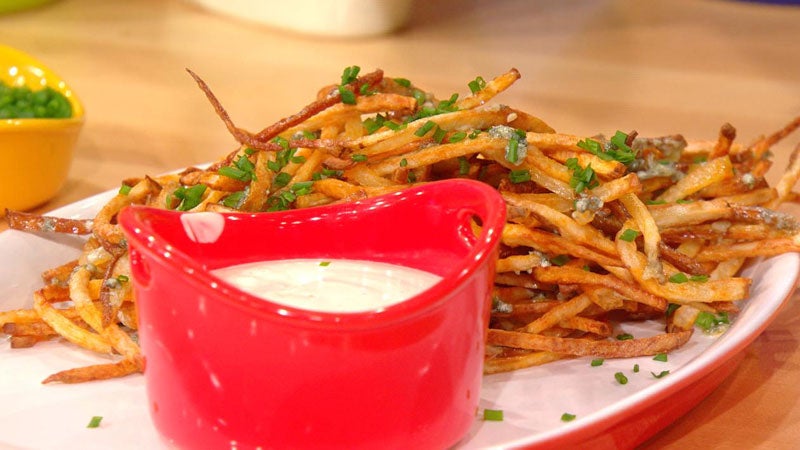 Katie Lee's Play Ball Buffalo Fries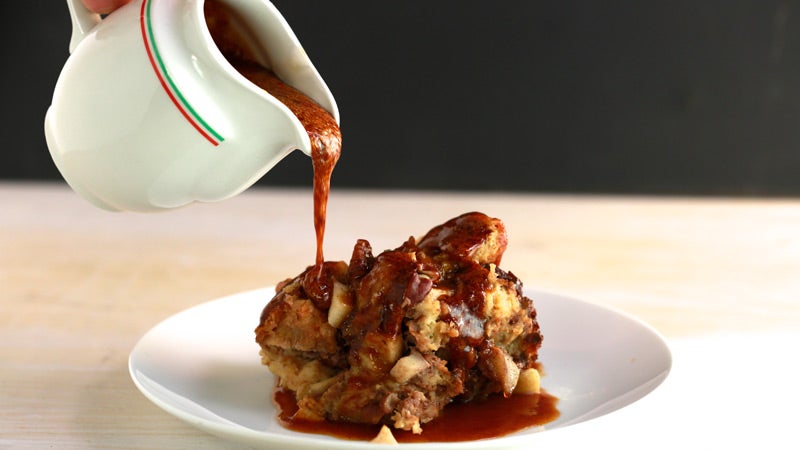 Apple Bread Pudding with Caramel Dessert Sauce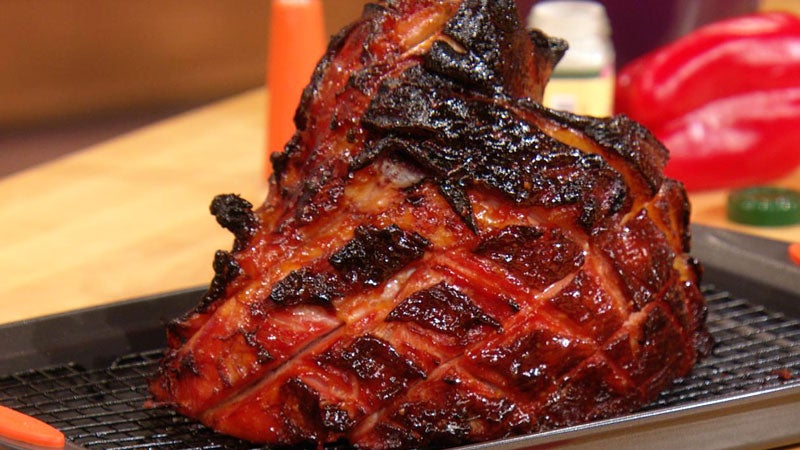 Katie Lee's Apricot-Glazed Ham Katie Lee's Superhero Hoagie
Ingredients
1 tablespoon olive oil
1 onion, minced
1 red bell pepper, diced
3 cups milk
10 eggs
1 teaspoon kosher salt
1/2 teaspoon black pepper
1/4 teaspoon garlic powder
1 loaf brioche, country white bread or leftover rolls, cut into 1-inch cubes (about 12 cups)
2 cups cooked ham, diced
2 cups shredded cheddar cheese (about 6 ounces)
Preparation
Heat olive oil in a medium skillet. Add onions and red bell pepper, and saut until onions are translucent, about 7 minutes. Remove from heat and let cool.
In a large mixing bowl, whisk together milk, eggs, salt, pepper and garlic powder. Stir in bread, ham, onion-pepper mix and cheese.
Pour into a greased 9x13 baking dish and cover with foil. Refrigerate at least one hour and up to overnight.
Bake at 350F for 45 minutes. Remove foil and bake 10-15 minutes more until golden brown. Serve immediately