7-Layer Chili Dog Dip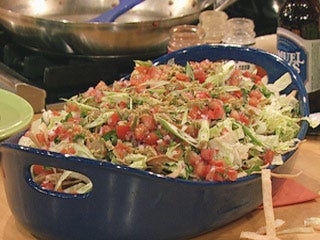 Super-Sized 7-Layer Casserole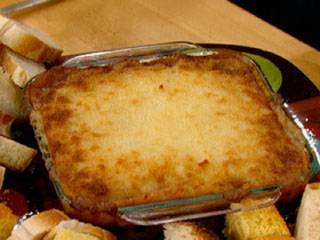 7-Layer Turkey Dip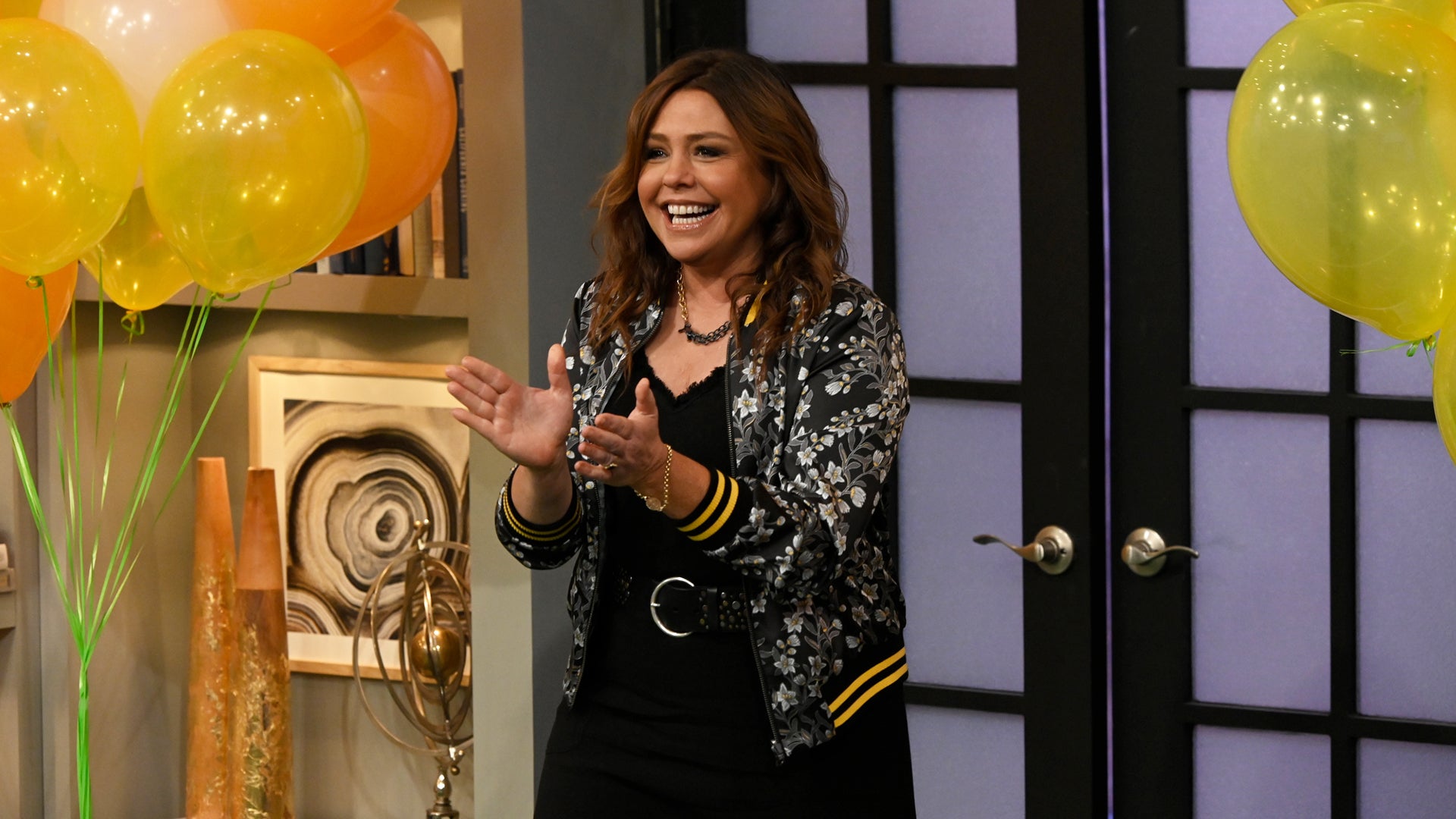 Rach's Football Cheese Ball + Chili Dip For Our Season 14 Kick-O…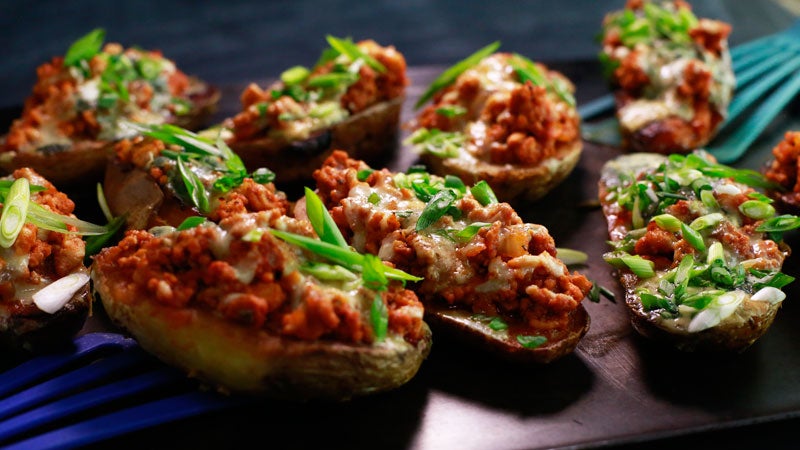 Buffalo Turkey Chili-Stuffed Baked Potato Skins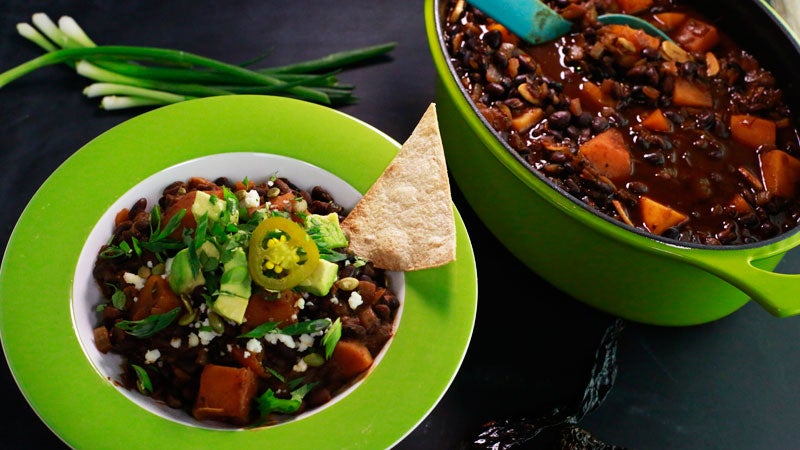 Black Bean and Butternut Chili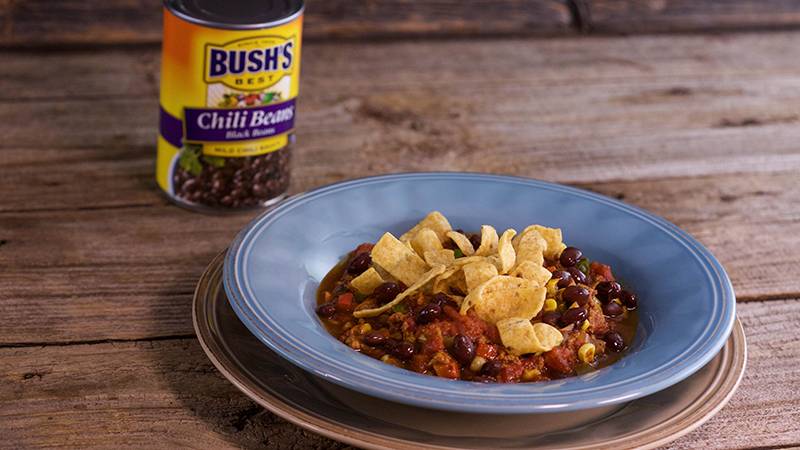 Corny Black Bean Chili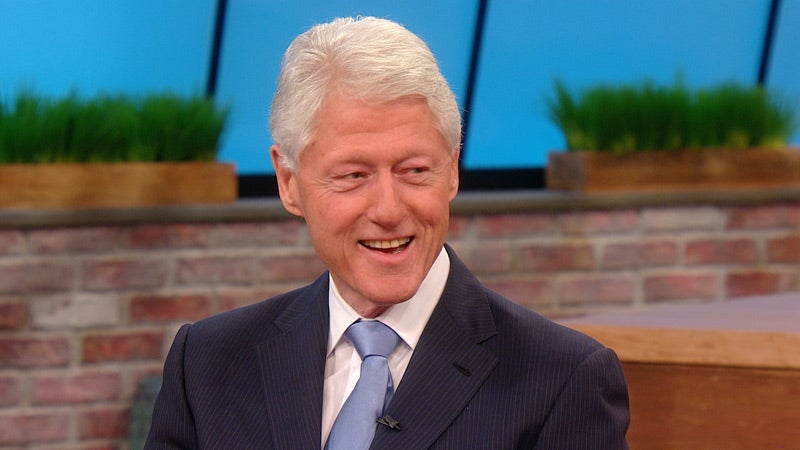 President Bill Clinton Cooks Game-Day Chili With Rach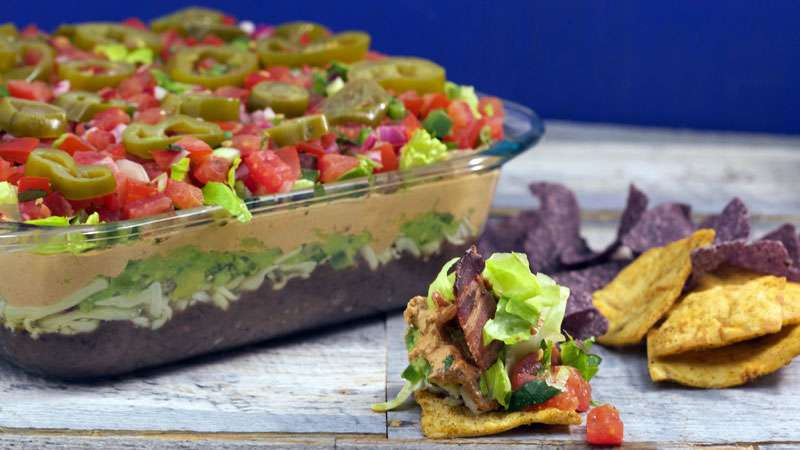 Seven-Layer Party Dip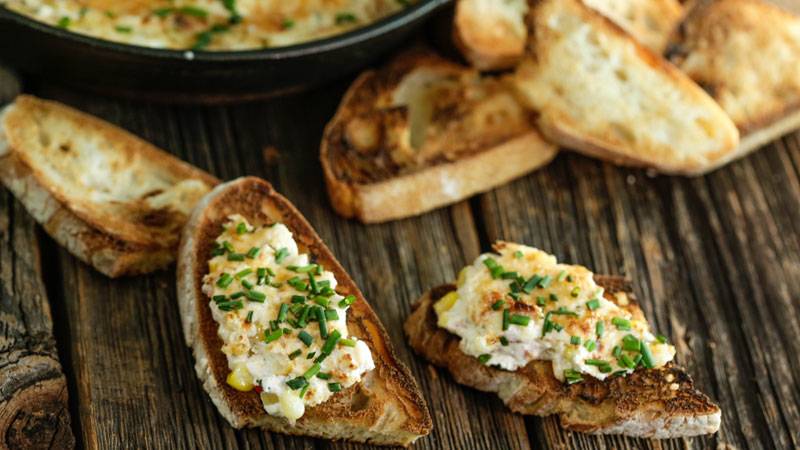 Creamy Corn Dip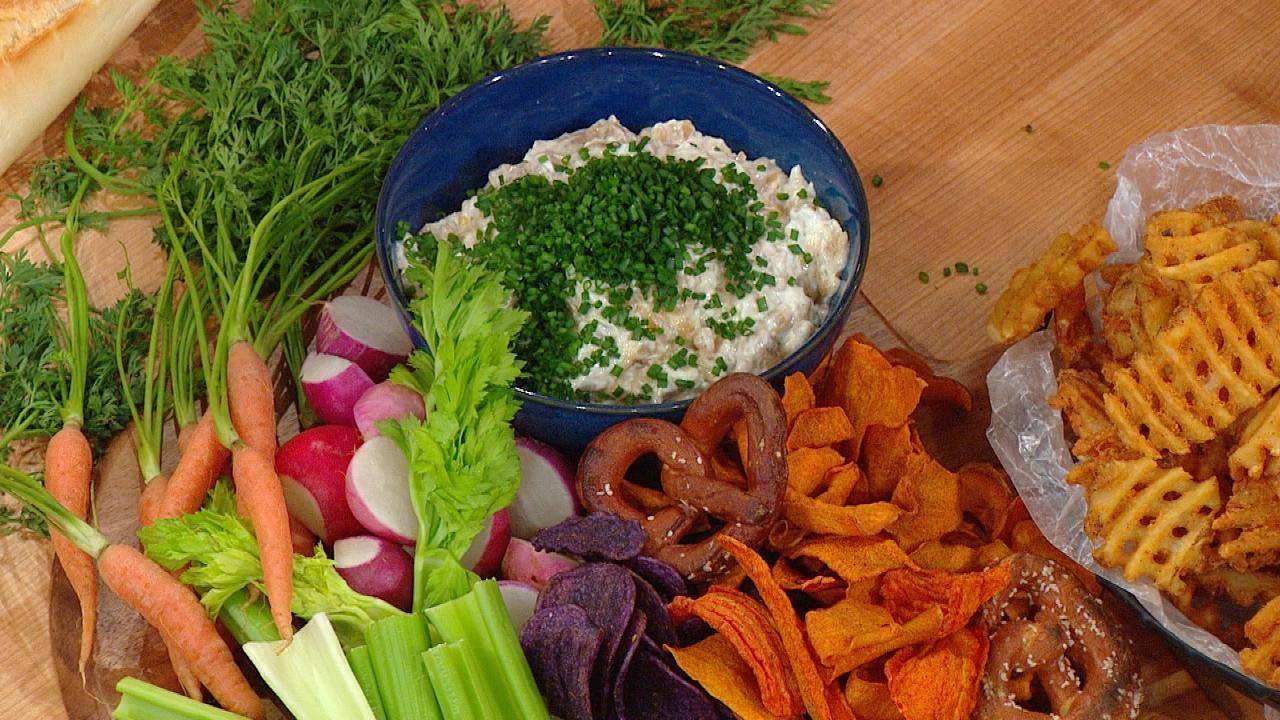 French Onion Dip With Cider
Ingredients
For the Chili con Carne:
1 tablespoon EVOO - Extra Virgin Olive Oil, corn oil or vegetable oil
1 pound ground chuck
1 small onion, chopped
2 cloves garlic, chopped
2 tablespoons ancho chili powder
1/2 tablespoon grill seasoning, about half palmful
1/2 tablespoon ground cumin, about half palmful
1 teaspoon ground coriander, about 1/3 palmful
1/2 bottle lager-style beer
1/2 cup beef stock
1 14-ounce can chunky-style crushed tomatoes
For the 7-Layer Chili Dog Dip:
1/2 pound bacon
1 tablespoon EVOO Extra Virgin Olive Oil
4 hot dogs, diced
Chili con Carne
1 1/2 cups shredded cheddar cheese
1 cup sour cream
1 cup vine-ripe tomatoes, diced
1/4 cup red onions, diced
1/4 cup cilantro, chopped, optional
1 bag corn tortilla chips
Preparation
For the Chili con Carne:
Heat a large pot over medium-high heat with one turn of the pan of EVOO, about a tablespoon. When the oil ripples, add the ground chuck and brown, crumbling the meat as it cooks, about 3 minutes. Add the onion and garlic, chili powder, grill seasoning, cumin and coriander. Cook another five minutes.
Add beer and cook another minute, stirring to loosen any bits from the bottom of the pan. Add the stock and tomatoes, and bring to a bubble. Reduce heat and simmer 10 minutes.
For the 7-Layer Chili Dog Dip:
Preheat oven 375F.
Arrange bacon on a broiler pan and bake until crisp, 12-15 minutes. Roughly chop reserve.
In a medium skillet, heat one turn of the pan with EVOO about a tablespoon over medium-high heat. Add chopped hot dogs to skillet and lightly brown. Reserve.
Ladle chili in the bottom of a glass 8x8" baking dish.. Layer with the diced hot dogs, followed by cheese. Bake 12-15 minutes.
Top with dollops of sour cream, reserved bacon and sprinkle with tomatoes, red onions, and cilantro, if desired.
Serve with tortilla chips for dipping.