Bobby Deen's Guiltless Cheesy Mac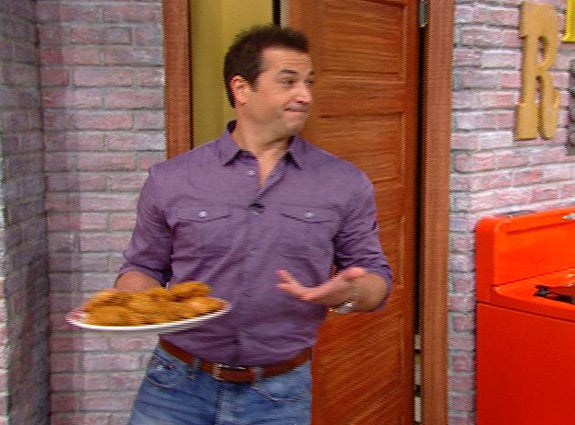 Bobby Deen's Healthier Fried Chicken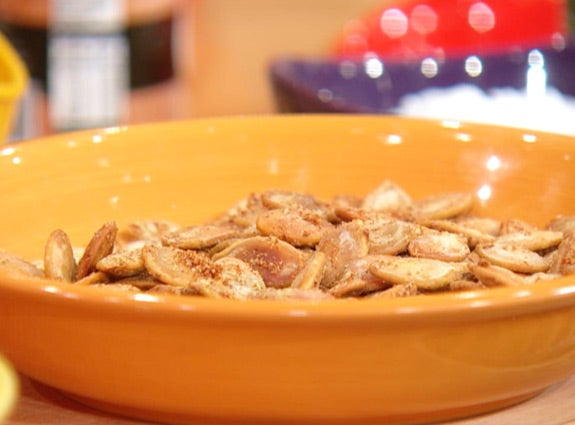 Cheesy Pumpkin Seeds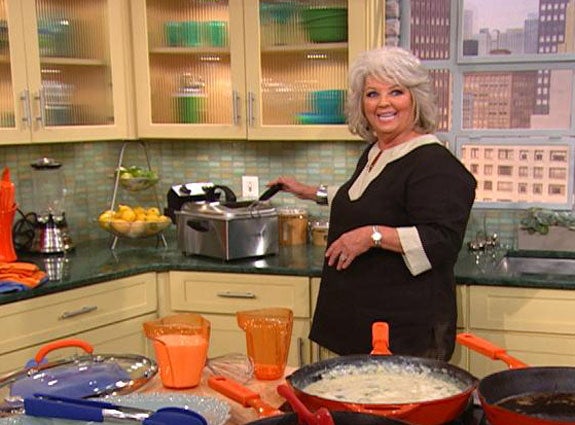 Paula Deen's Kitchen Essentials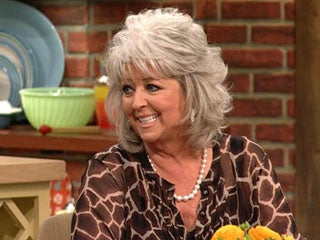 Paula Deen's DIY Home Projects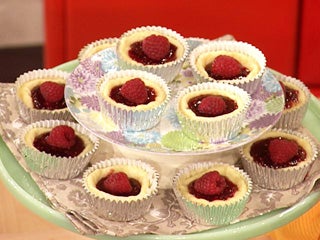 Paula Deen's Cream Cheese Tart with Raspberries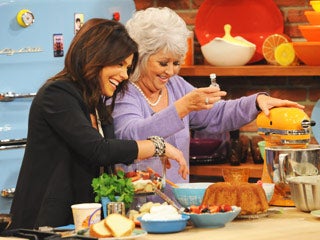 Paula Deen's Pound Cake Workshop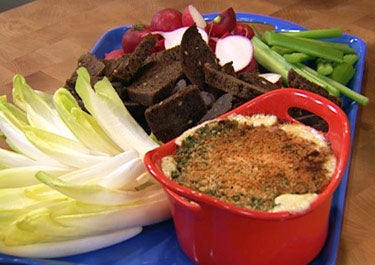 Cheesy Bacon Fennel Dip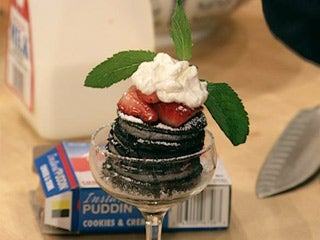 Paula Deen's Cookies-and-Cream Napoleon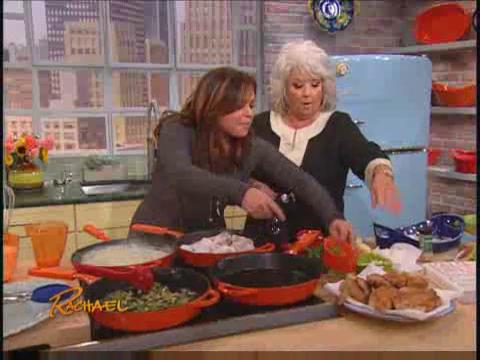 Paula Deen's Smothered Chicken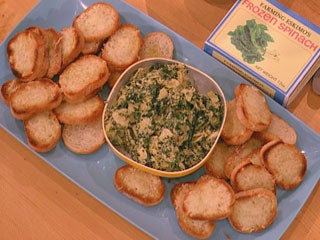 Spinach-Artichoke Hummus and Cheesy Toast
Ingredients
Cooking spray, for baking dish
3 ounces shredded cheddar cheese
3 ounces shredded Parmesan
1/2 cup skim milk
2 egg whites
1/4 cup reduced-fat sour cream
1 tablespoon Dijon mustard
1/4 teaspoon salt
1/4 teaspoon black pepper
1 16-ounce bag frozen petite peas, thawed
1 cup finely chopped cauliflower
4 cups cooked multigrain elbow macaroni, drained
1/4 cup whole wheat bread crumbs
Preparation
Preheat oven to 350F.
Spray a casserole dish with nonstick cooking spray.
In a large bowl, add the cheeses, milk, egg whites, reduced-fat sour cream, mustard, salt, pepper, peas, and cauliflower. Mix ingredients together until combined.
After the macaroni has been cooked according to package directions and drained, add your cheese mixture into the warm pot you cooked the macaroni in and stir, the residual heat will help the mixture combine.
Pour into your prepared casserole dish. Evenly sprinkle the whole wheat bread crumbs over the macaroni. Bake, until the filling is hot and the topping is golden, 35 40 minutes.
Calorie Info Per Serving:
Bobby's Guiltless Cheesy Mac: 289 calories, 7.3 grams fat
The Lady's Cheesy Mac: 520 calories, 28 grams fat
Differences: 231 calories, 20.7 grams fat