Roasted Ratatouille Pasta with Cherry Tomatoes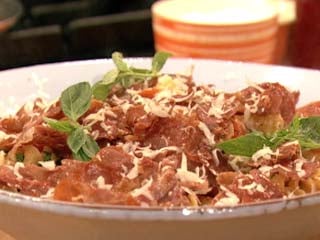 Cherry Tomato Pasta with Peas, Prosciutto and Onion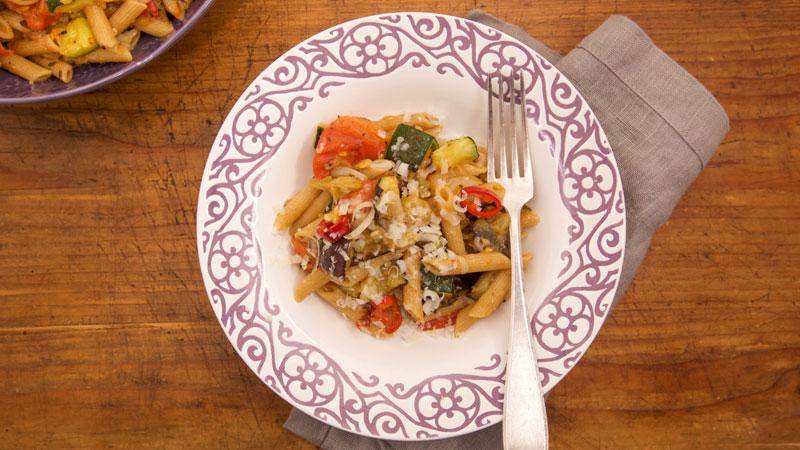 Roast Ratatouille Penne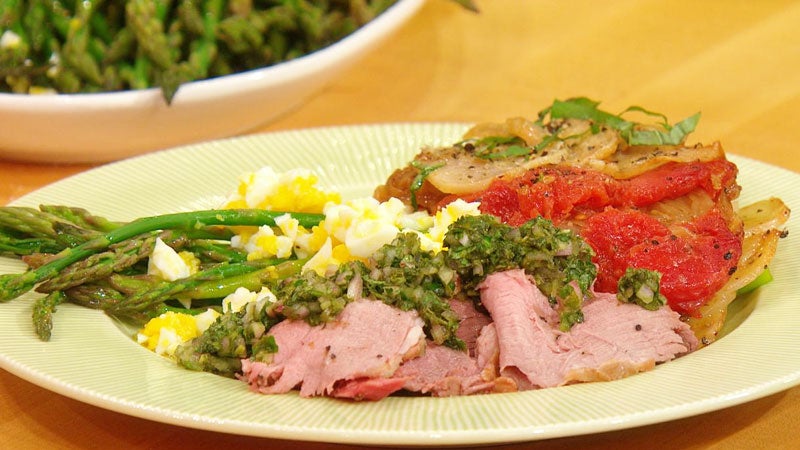 Easy Boneless Roast Lamb with Roasted Potatoes and Tomatoes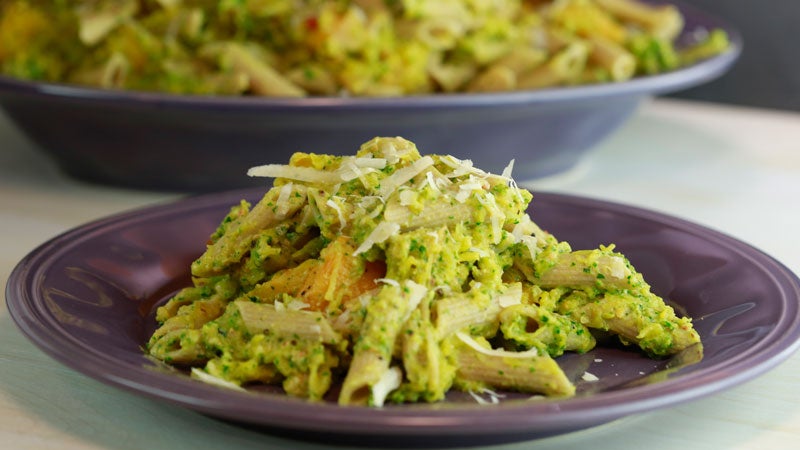 Penne and Roasted Squash with Pumpkin Seed Pesto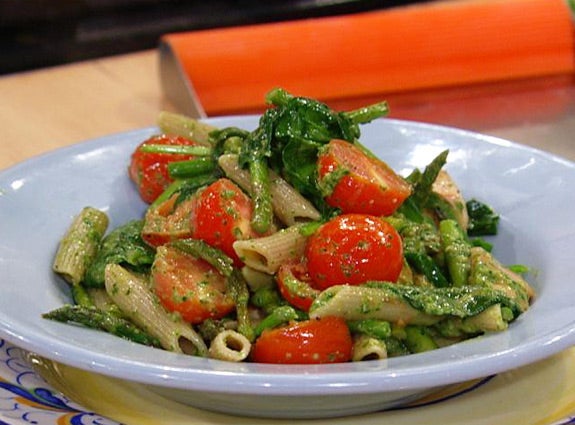 Dr. Travis Stork's Pesto Pasta with Spinach, Asparagus, and Cher…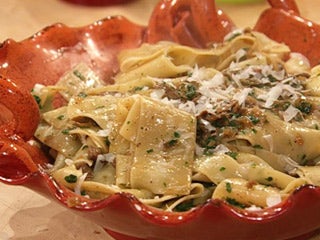 Porcini-Parsley Pasta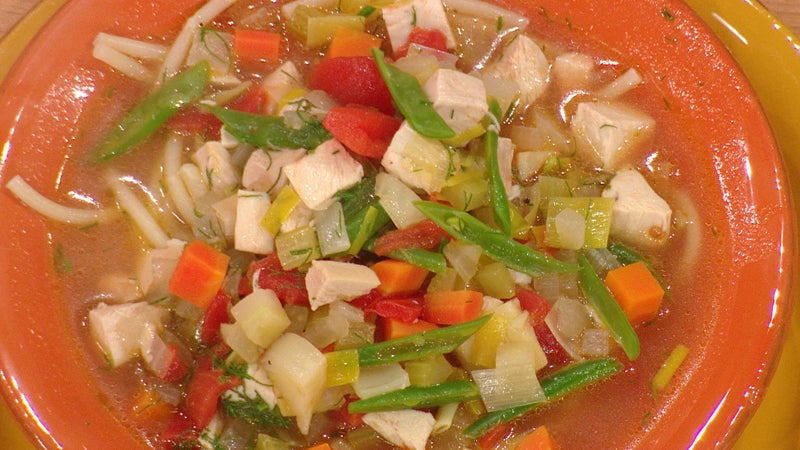 Italian-Style Chicken Noodle Soup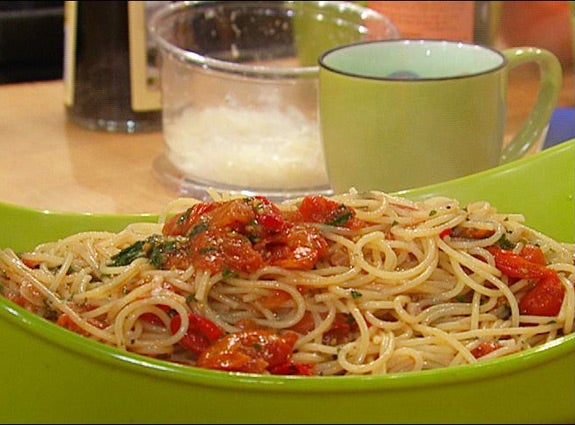 Spaghetti with Cherry Tomatoes, Oil and Vinegar Sauce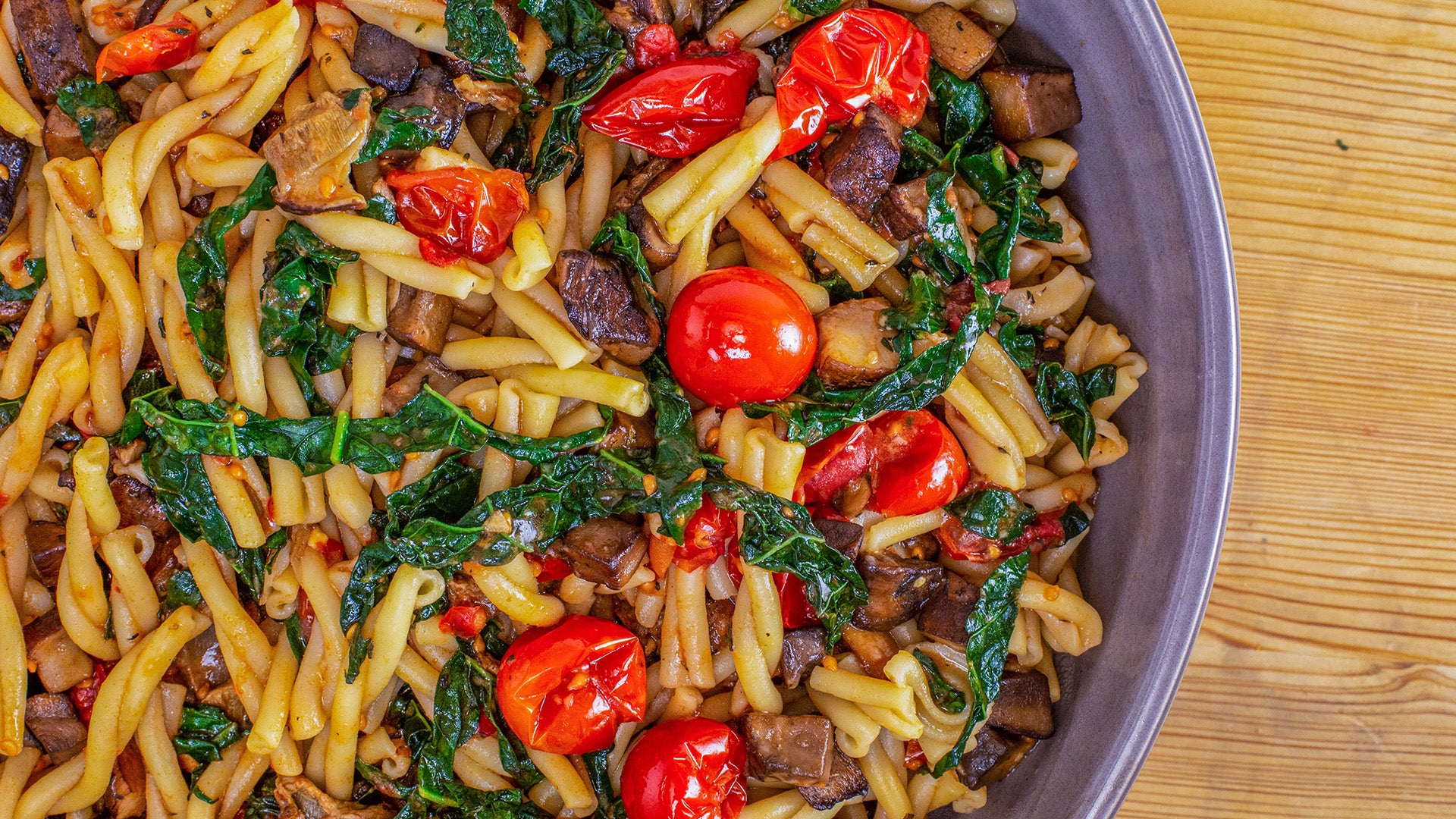 How to Make Pasta with Portobellos, Cherry Tomatoes and Dark Gre…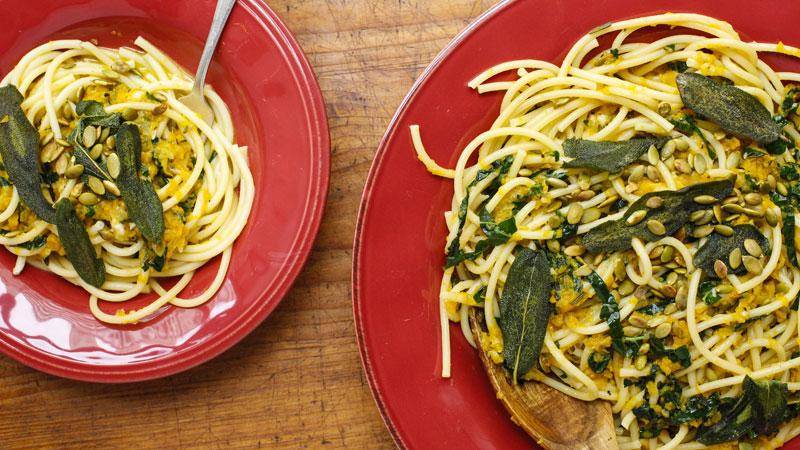 Pumpkin Pasta
Ingredients
2 pints cherry tomatoes, stemmed
6 cloves garlic, left in their skins
EVOO Extra Virgin Olive Oil, for liberal drizzling, about 1/2 cup
2 tablespoons fresh thyme leaves
Salt and pepper
2 small to medium firm zucchini, diced into small, bite-sized pieces
1 small eggplant (3/4 pound), partially peeled and diced
1 small bell pepper, chopped
1 small onion, chopped
Chopped flat-leaf parsley, for garnish
1 pound rigatoni with lines
Freshly grated Parmigiano-Reggiano cheese
Preparation
Heat oven to 400F.
On a baking sheet, spread out tomatoes and dress with a couple of tablespoons EVOO, thyme, salt and pepper. On a separate sheet pan, arrange zucchini, eggplant, peppers and onions. Dress with EVOO and season with salt and pepper. Roast tomatoes 25-30 minutes until charred and beginning to burst. Remove from oven and separate garlic from tomatoes. When cool enough to touch remove the skins. Roast vegetables until brown at edges and tender.
When vegetables have roasted 15 minutes, bring a large pot of water to a boil for the pasta. Cook pasta to al dente, reserving a cup of starchy cooking liquid.
Place roasted tomatoes in a serving bowl while still hot and mash with garlic using a potato masher. Add reserved starchy water and adjust salt and pepper to taste. Toss with pasta and vegetables. Top the pasta with an extra drizzle of EVOO, parsley and cheese.