Crispy Beef with Orange and Chilies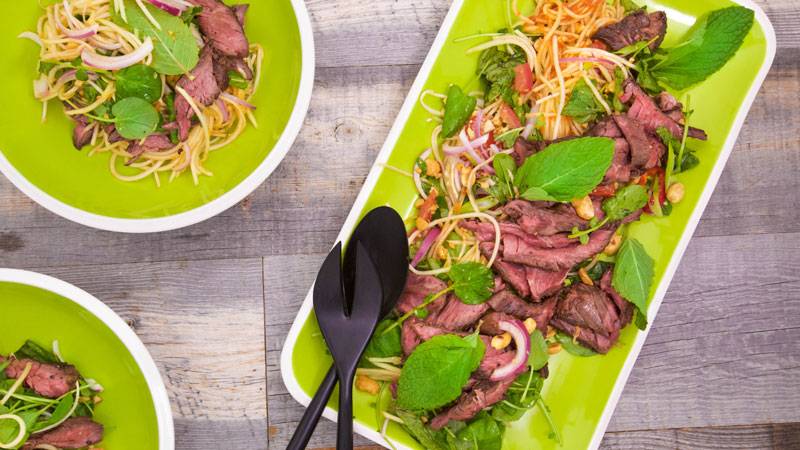 Thai Beef Salad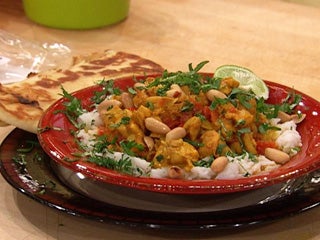 Chicken Vindaloo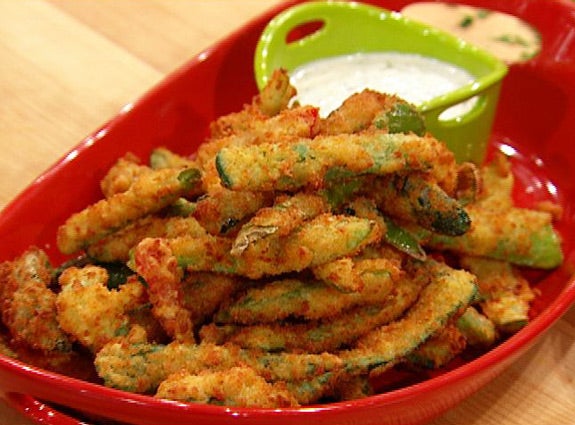 Crispy Chile Pepper Oven Fries with Ranch Dipper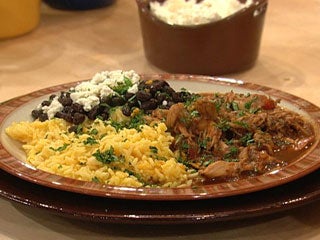 Chicken and 3-Chili Stew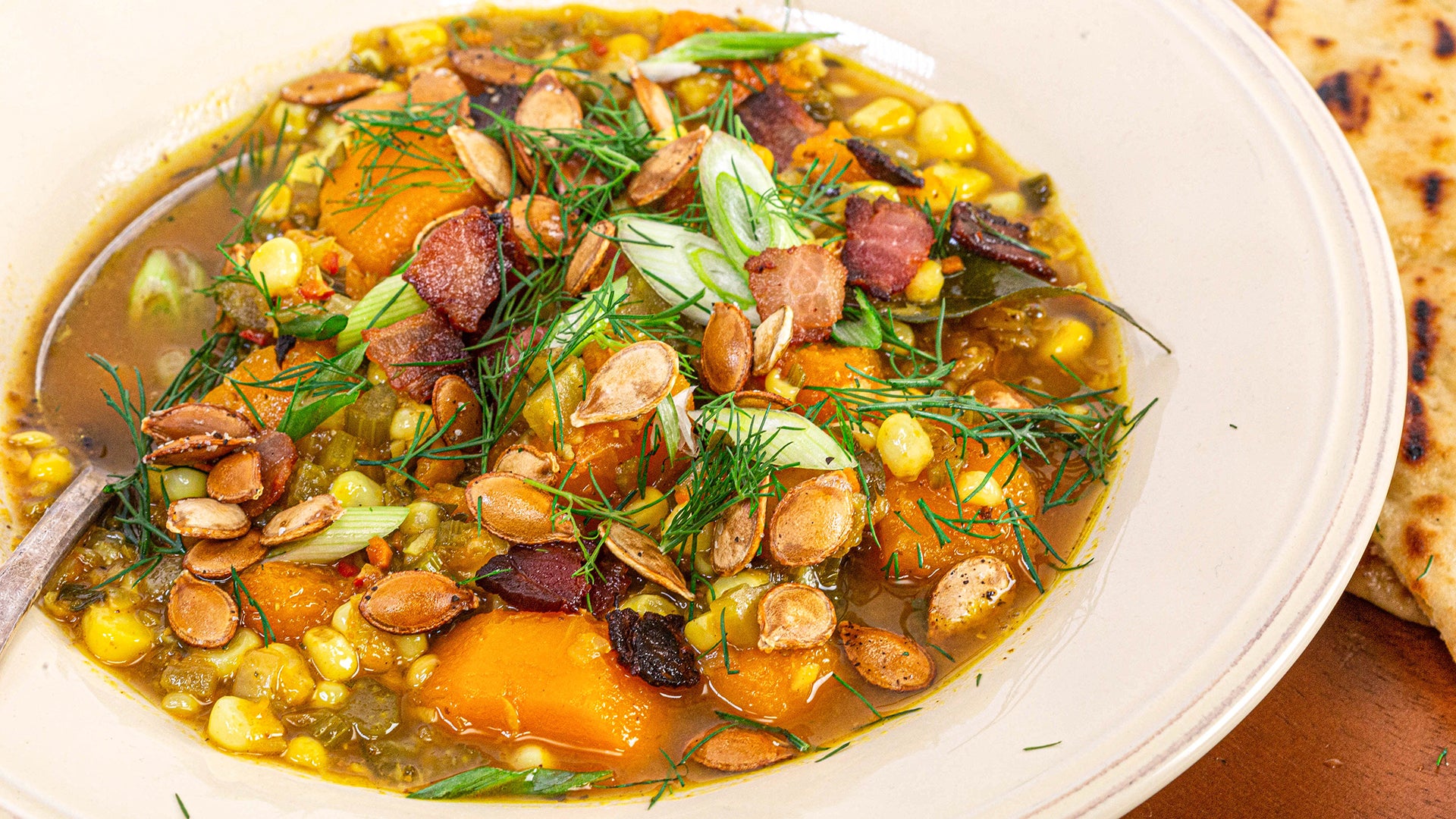 How To Make Butternut and Corn Curry Chowder with Crab & Bacon B…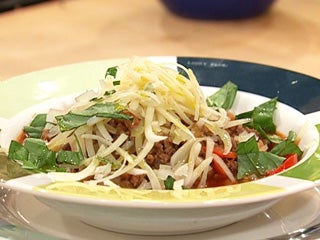 Italian Chili One-Pot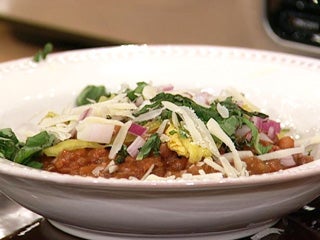 Italian Hand Cut Steak Chili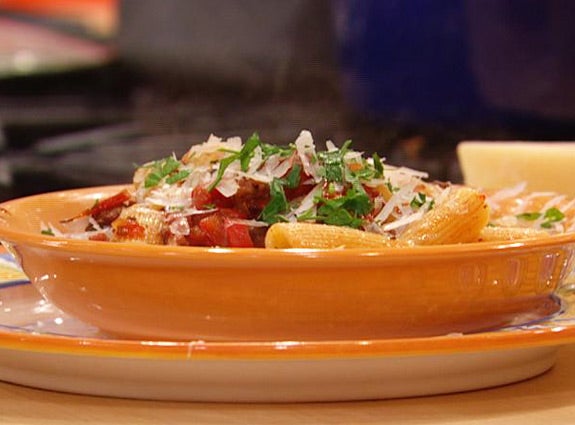 Fire-Roasted Tomato and Hot Sausage 'n' Beef Rigatoni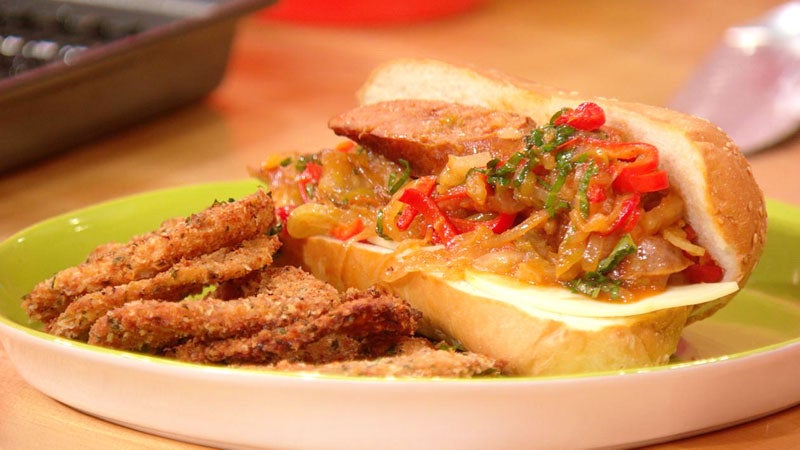 Sliced Italian Sausage Hoagies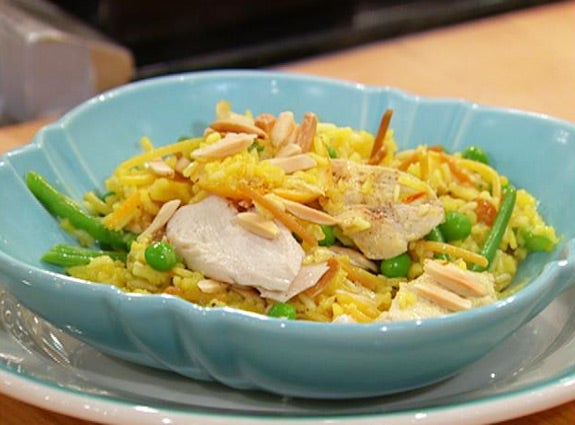 Chicken and Rice Pilaf Skillet Supper
Ingredients
High-temperature frying oil
1 pound beef sirloin, no more than 1/2-inch thick, sliced into thin strips
1/4 cup cornstarch
1 seedless orange
1 1/2 inch piece ginger root, peeled and thinly sliced
4 cloves garlic, sliced
2 red Fresno chilies, thinly sliced
1 onion, quartered and thinly sliced
1 bundle of broccolini, cut into florets and blanched
1/3 cup soy sauce such as Tamari, sweetened with 2 tablespoons superfine sugar or about 5 to 6 tablespoons Kejap Manis (thick, sweetened soy sauce found in some larger markets and Asian markets)
Juice of 1 lime
Roasted peanuts, chopped
Preparation
Heat a couple of inches of frying oil in a medium pot or deep skillet. Toss beef with cornstarch and fry in hot oil until crispy. Drain and pour off all but a couple of tablespoons oil from the pan.
Cut a few strips of rind off the orange and thinly slice.
Over high heat in the same pan, stir-fry the orange rind, ginger, garlic, chilies, onions and broccoli florets until tender crisp, 3 minutes. Add sugar and soy, or Kejap Manis, the juice of orange and lime juice, and reserved beef. Toss to combine, 1-2 minutes more. Serve over rice with peanuts on top.