Chipotle Turkey Chili with Apples and Cheddar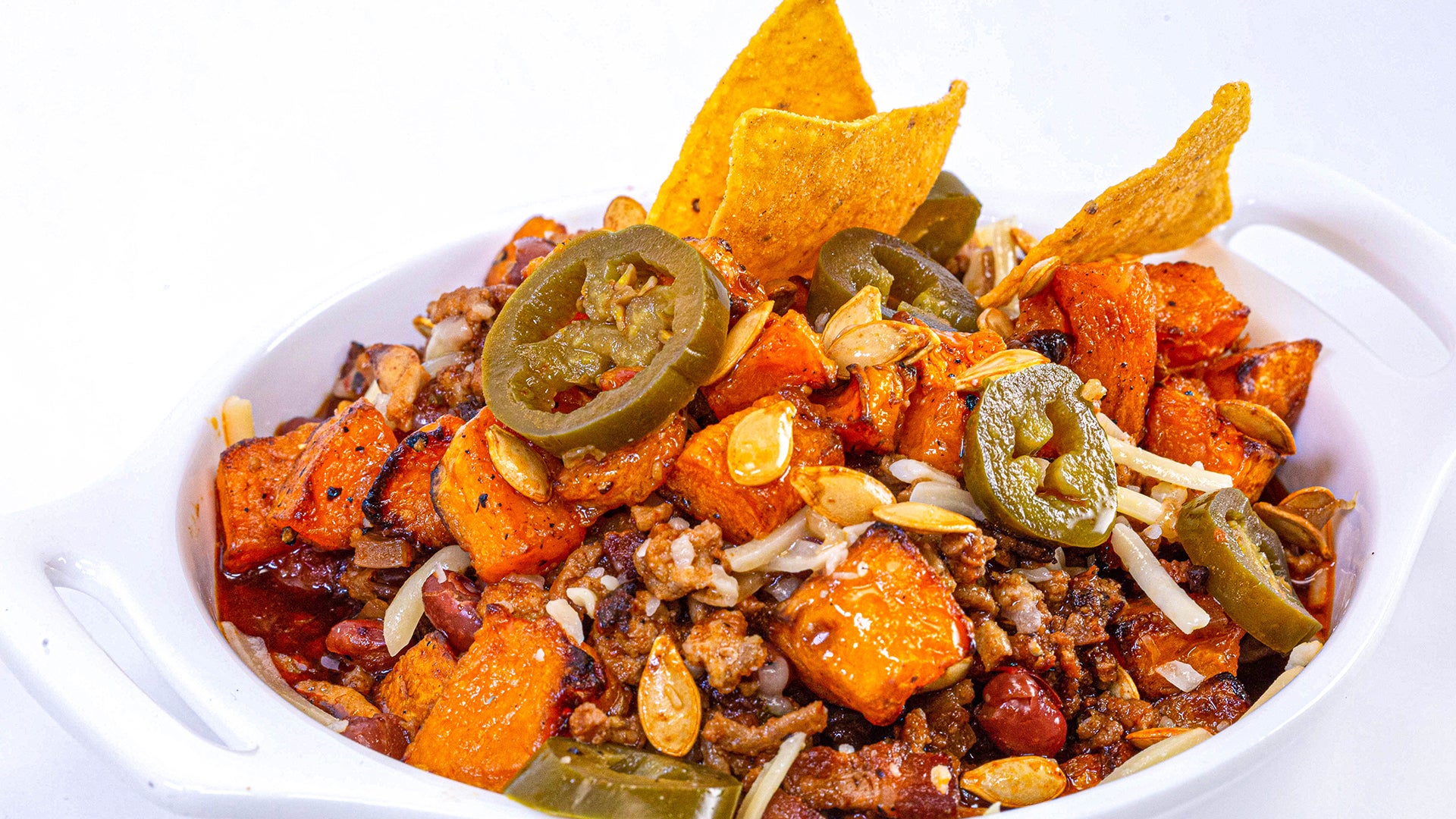 How To Make Maple Bacon Chipotle Turkey Chili By Rachael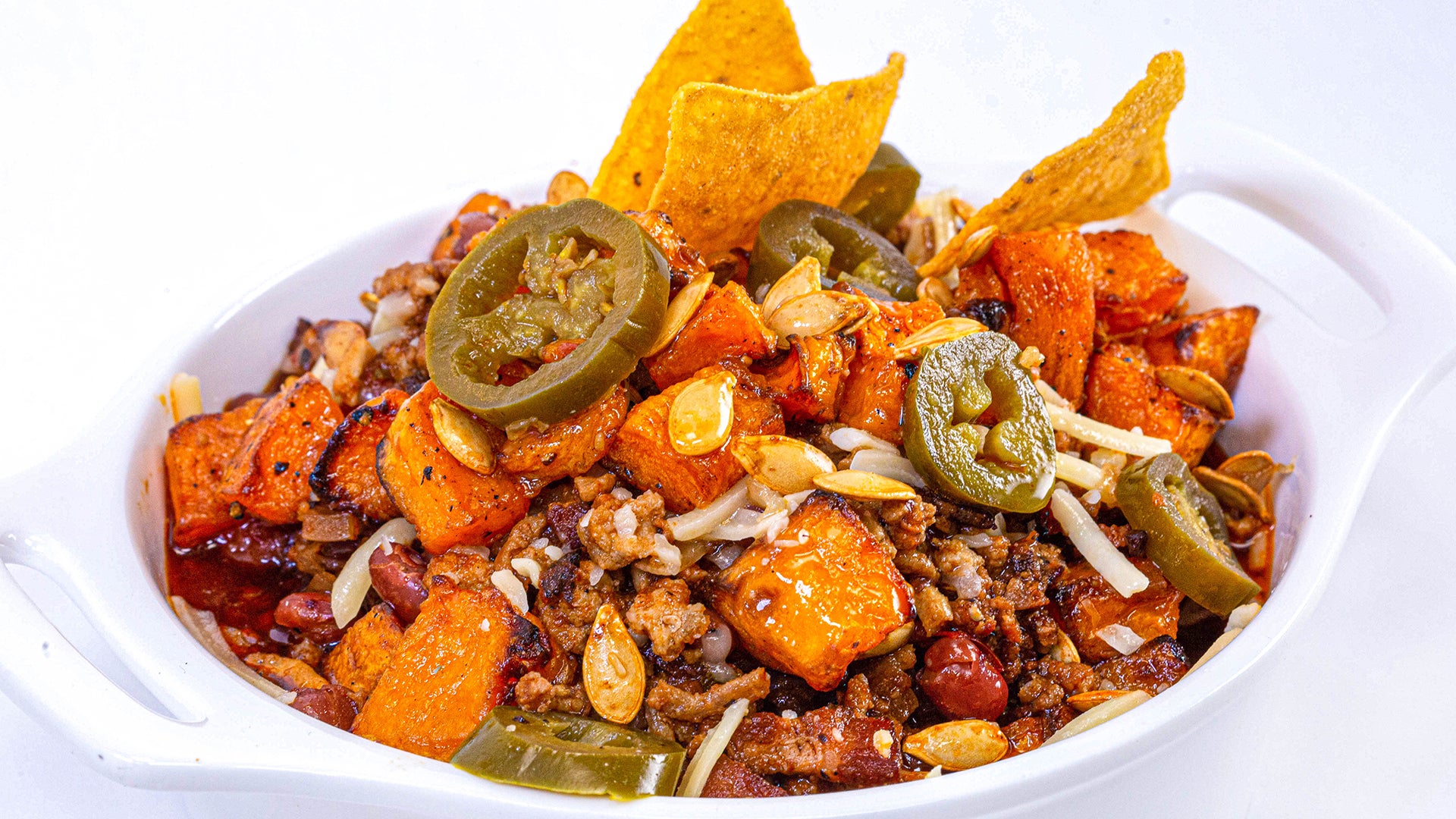 Rach's Maple Bacon Chipotle Turkey Chili + What's a "Pegan" Diet…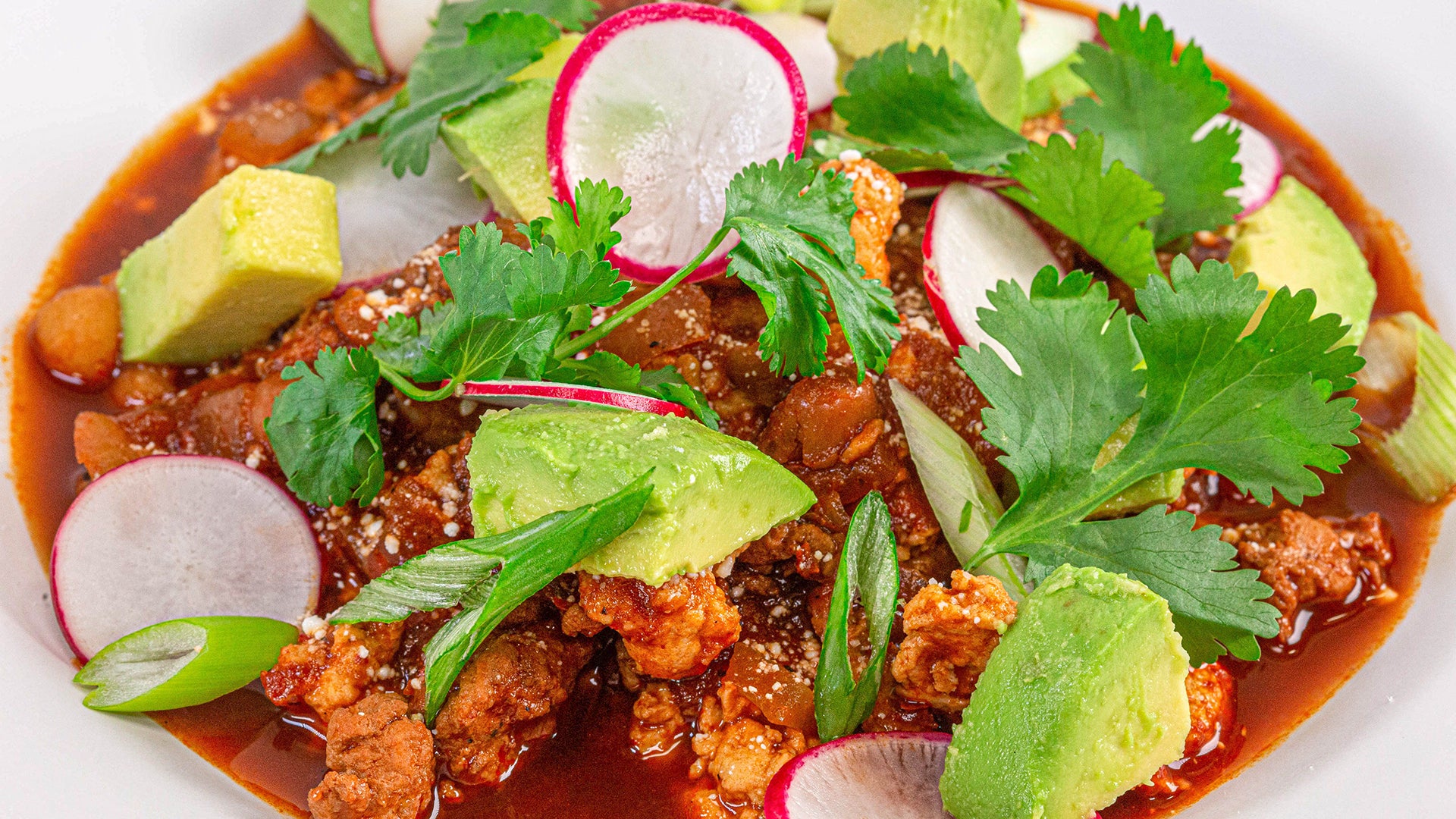 How To Make Pozole Rojo-Style Chili with Turkey or Pulled Chicke…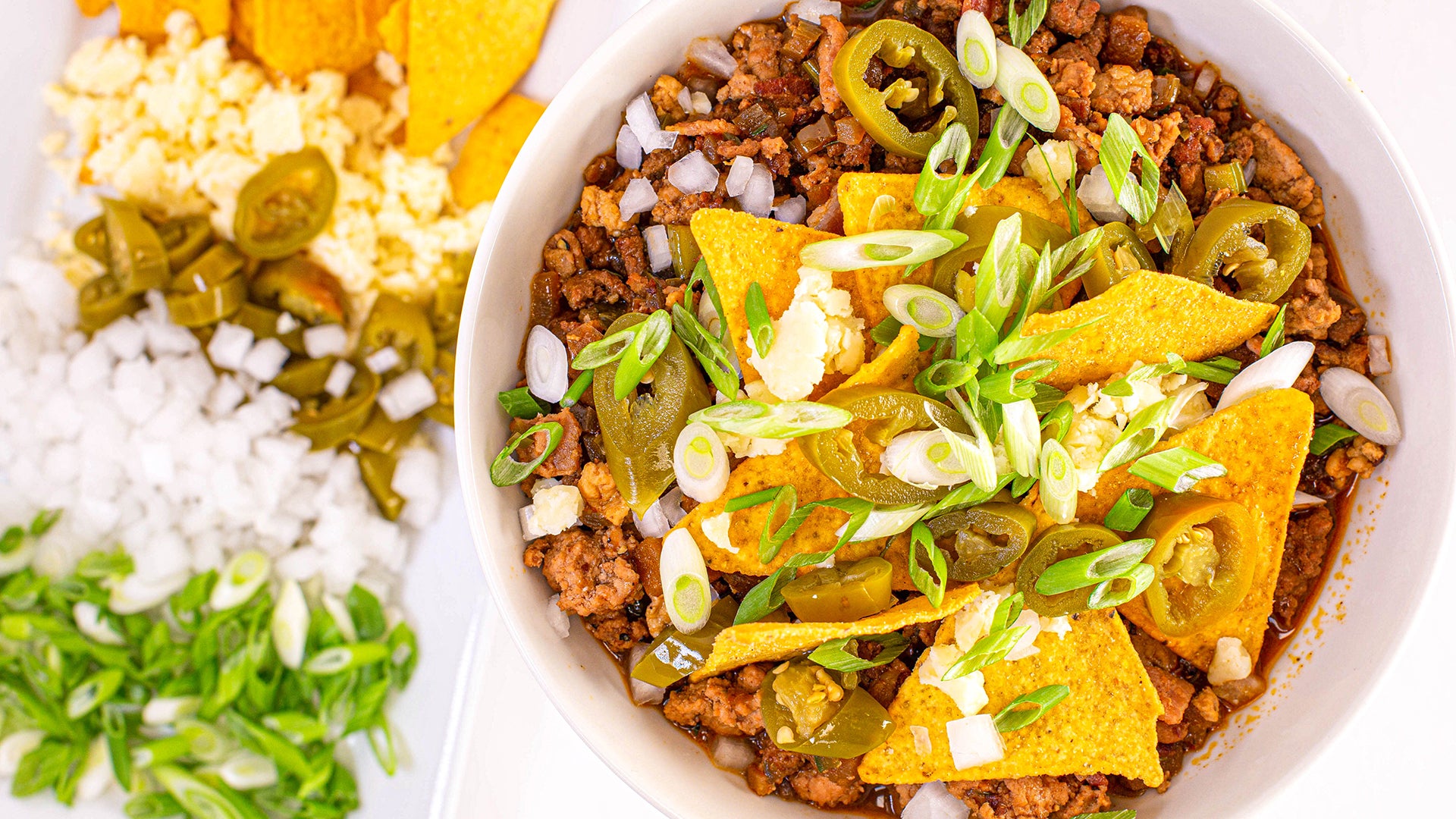 How To Make Turkey and Bacon Chili By Rachael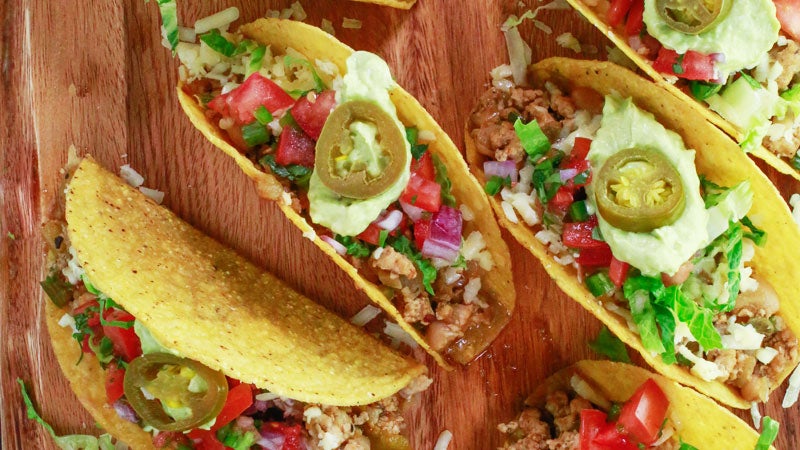 White Chili Turkey Tacos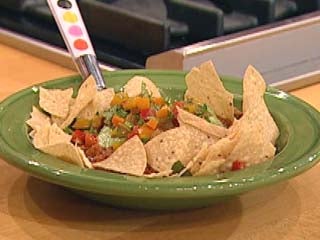 Chipotle Chicken Chili with Flaming Tequila-Pepper Salsa and Avo…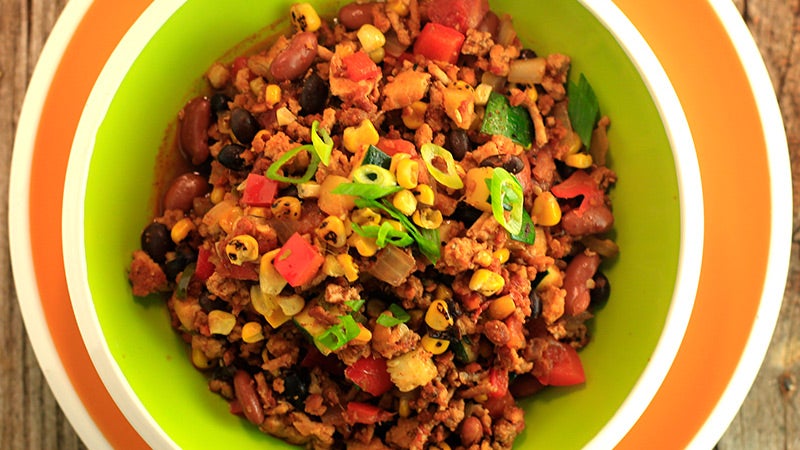 Feed-A-Neighbor Turkey and Veggie Chili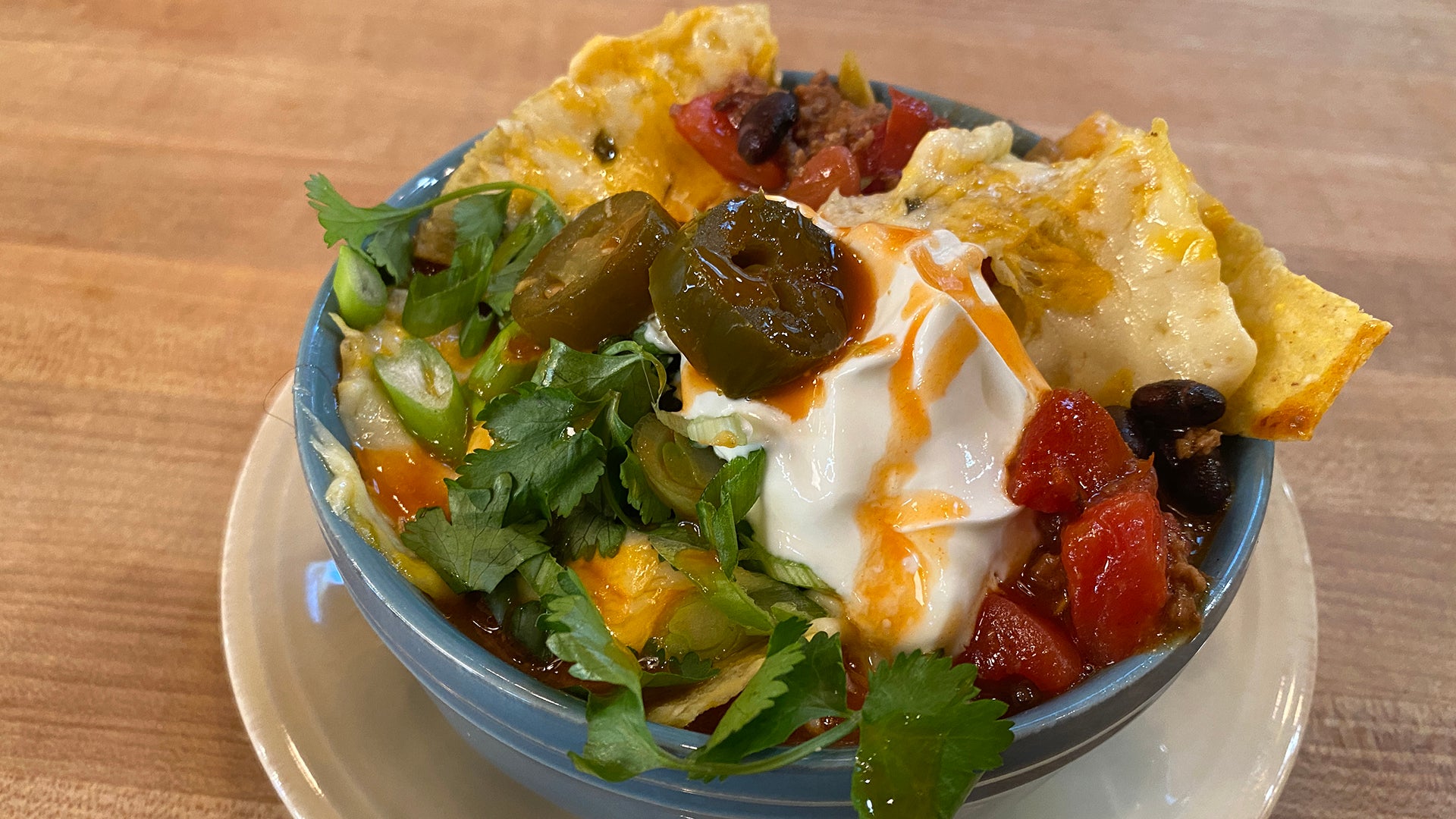 How To Make Everything Chili With Tortilla Tops | Rachael Ray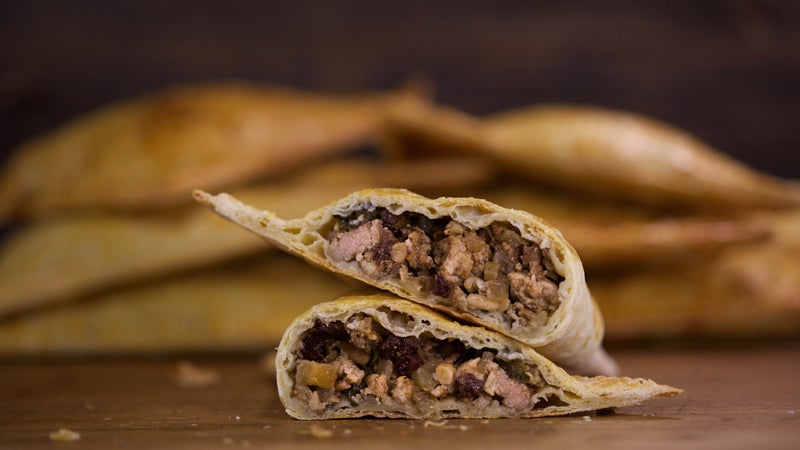 Chicken Turnovers with Apples, Chard and Cheddar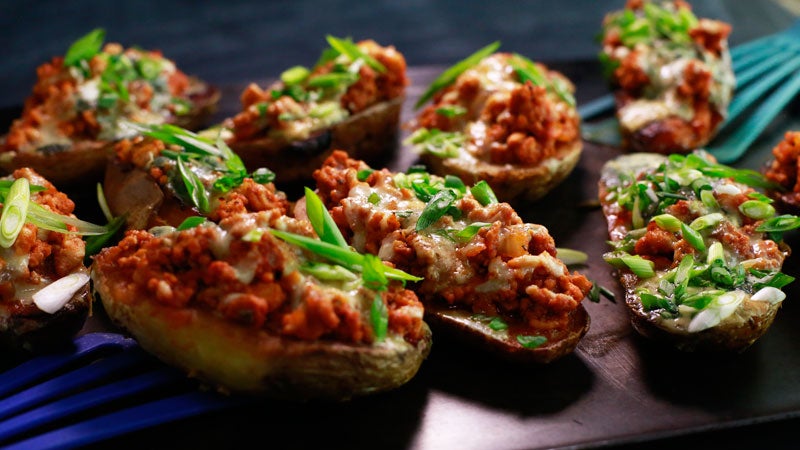 Buffalo Turkey Chili-Stuffed Baked Potato Skins
Ingredients
2 tablespoons EVOO Extra Virgin Olive Oil
2 pounds ground turkey
1 can chipotle chiles in adobo sauce
1 tablespoon ground coriander
1 tablespoon ground cumin
1 tablespoon sweet smoked paprika
1 red onion, chopped
2 large cloves garlic, chopped
2 green apples, divided
Juice of 1/2 lemon
1 cinnamon stick
2 bay leaves
3 tablespoons tomato paste
1 1/2 cups chicken stock
1 cup organic cider
Shredded super-sharp white cheddar cheese, pepitas (toasted pumpkin seeds) and tortilla chips, for serving
Preparation
Heat the EVOO, 2 turns of the pan, in a large Dutch oven over medium-high heat. Add turkey and brown, using a potato masher to break it up as it cooks.
Using a food processor, pure chipotles and 2 tablespoons adobo sauce (to dial back the heat level, scrape the seeds out of the chiles first). Stir 2 tablespoons of the chipotle pure into the turkey and season with salt and pepper. Reserve the remaining pure to adjust the heat at the end of cooking (freeze whatever's leftover in a storage bag). Stir in the coriander, cumin and paprika. Add the onion and garlic.
Peel and chop 1 apple and add to the chili. Leave the remaining apple unpeeled, chop and dress with the lemon juice. Add the cinnamon and bay leaves to the chili, cover and lower the heat. Cooking, stirring occasionally, for 10 minutes. Stir in the tomato paste, then the stock and cider. Simmer to let flavors meld.
To serve, top bowlfuls of chili with cheese, chopped apples and pepitas. Serve with the chips alongside.