Chicken Francese with Gremolata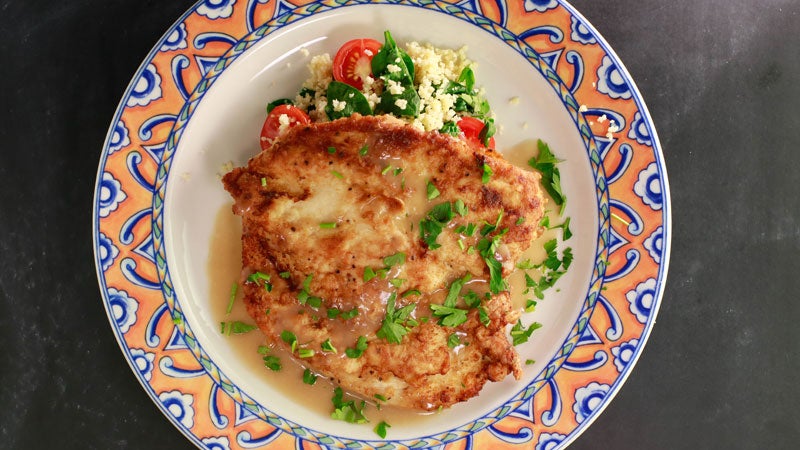 Chicken Francese with Couscous with Baby Spinach, Grape Tomatoes…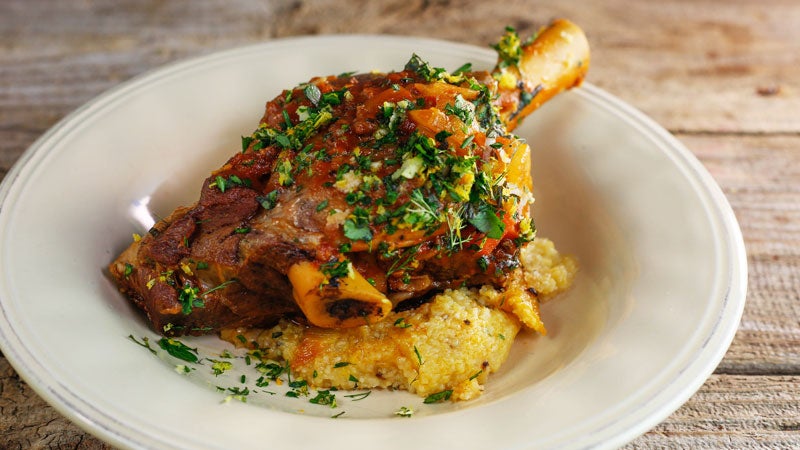 Lamb Shanks with Horseradish Gremolata with Oven Baked Polenta w…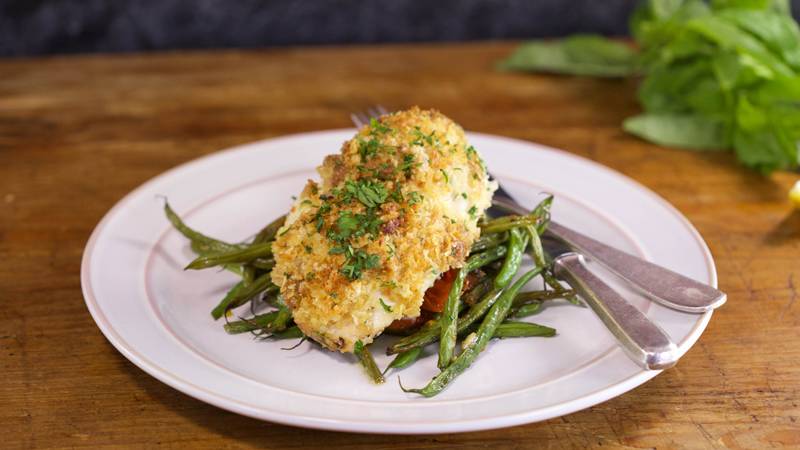 Chicken or Fish with Lemon-Parm Crust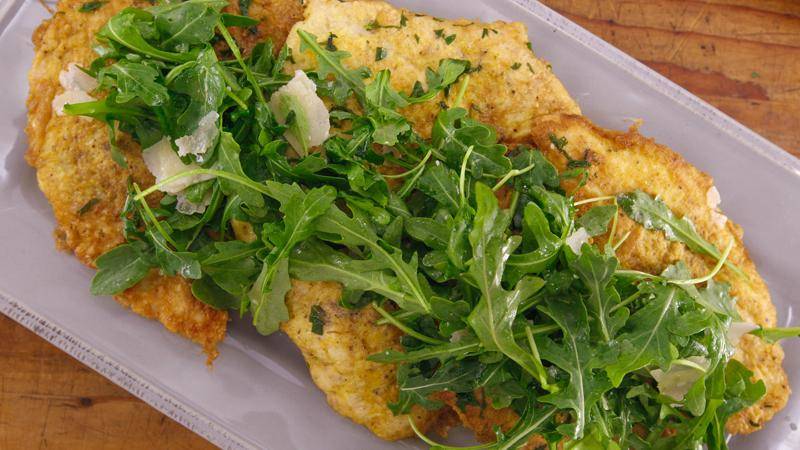 Chicken Paillard Francese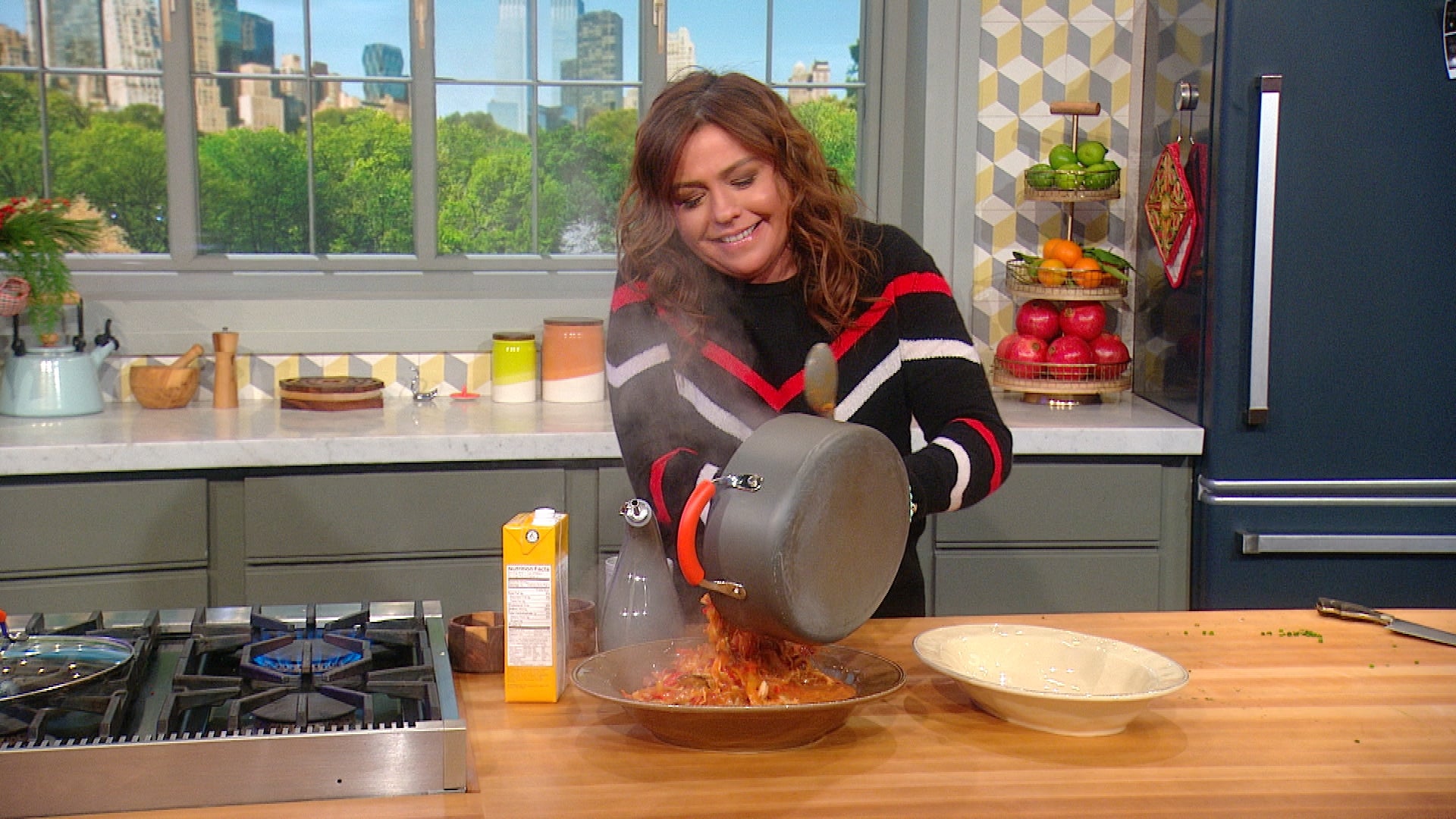 How To Make Chicken and Sausage Paprikash By Rachael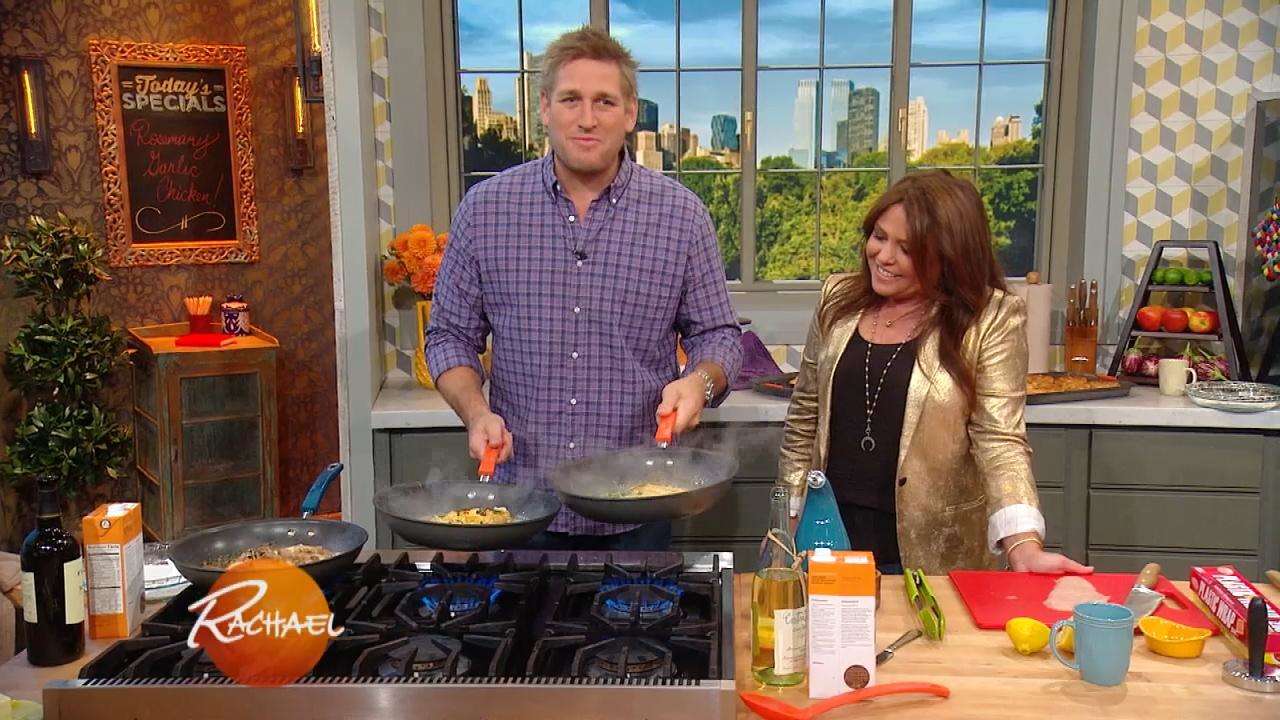 Curtis Stone Cooks Chicken 3 Ways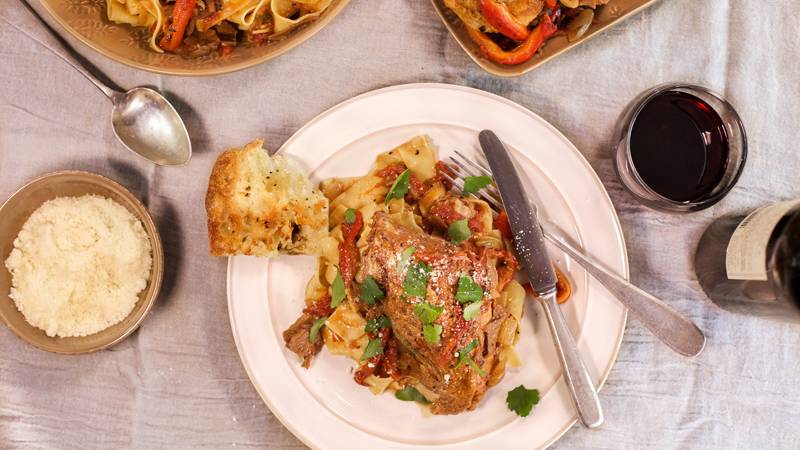 Chicken Cacciatore with Roasted Peppers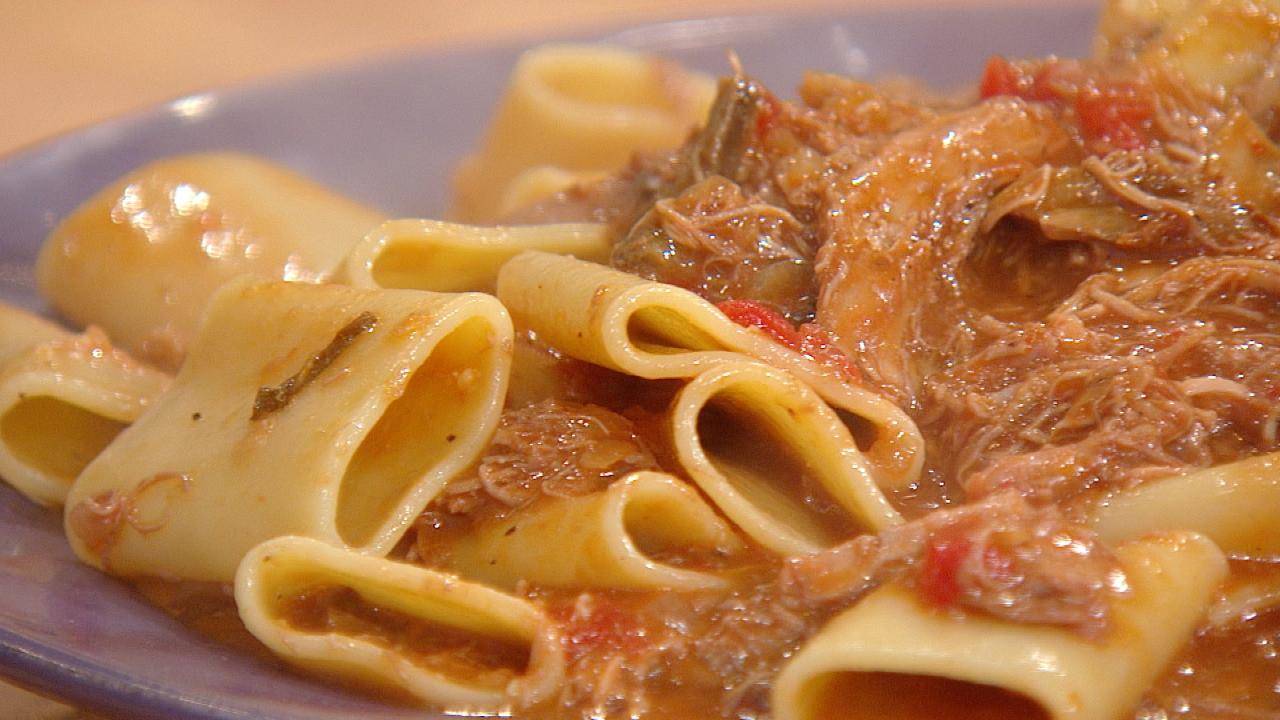 Turkey or Chicken Porcini Ragu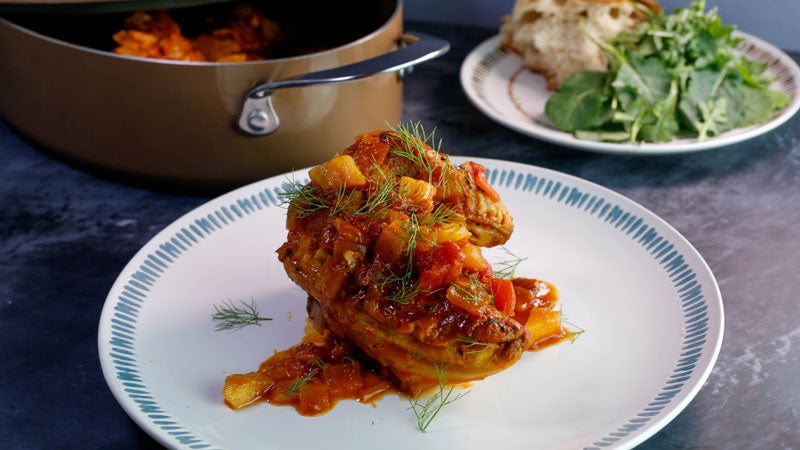 One-Pot Chicken Provencal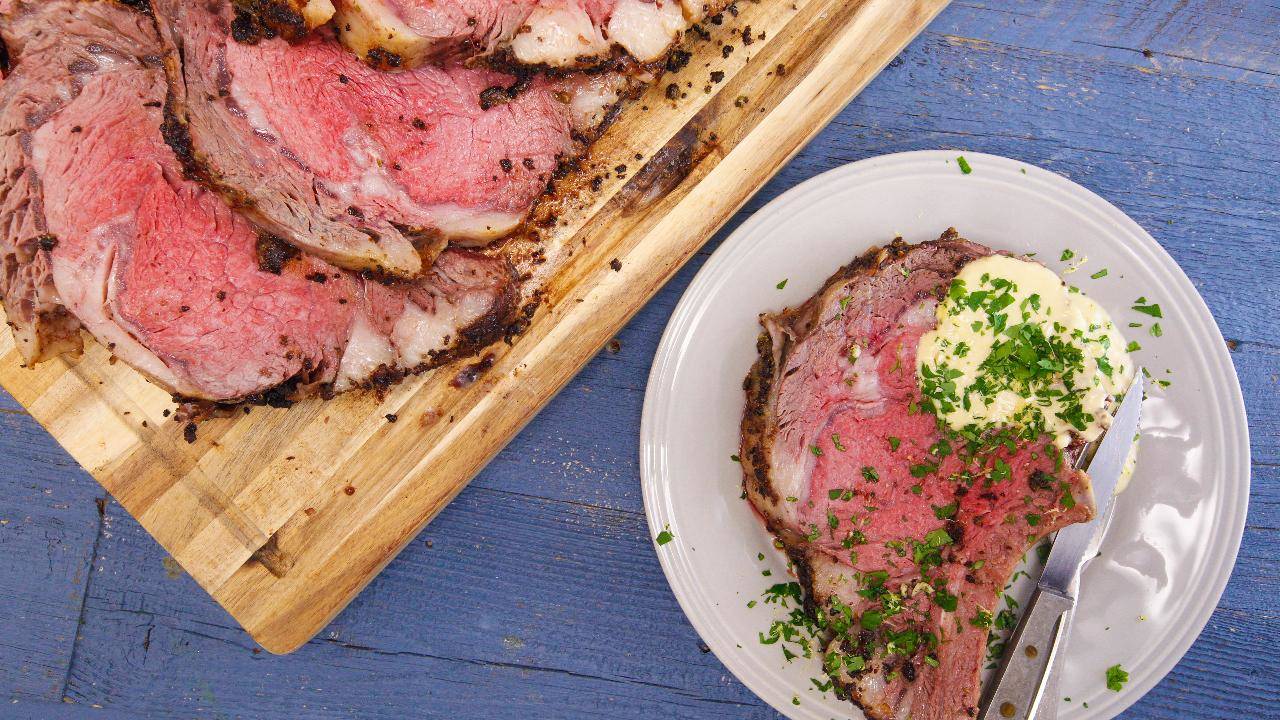 Emeril's Outstanding Rib Roast With Gremolata
Ingredients
Zest and juice of 2 lemons, divided
1 anchovy filet, optional, very finely chopped
1/2 cup flat-leaf parsley, very finely chopped
2 small cloves garlic, very finely chopped
Salt
1/2 pound egg tagliatelle or thin spaghetti
4 pieces boneless, skinless chicken breast, butterflied (cut across but not all the way through the breast) and pounded very thin, no more than 1/4-inch thick
Pepper
Flour, for dredging
2 eggs
3 tablespoons EVOO Extra Virgin Olive Oil
4 tablespoons butter, divided
1/2 cup crisp, dry white wine
1 cup chicken stock
2 cups baby spinach or upland cress
A handful of basil, torn
Preparation
For the gremolata, combine lemon zest on a cutting board with anchovy, parsley and garlic. Reserve.
Bring a pot of water to a boil for the pasta. Once boiling, salt water and cook pasta to al dente.
Meanwhile, season chicken with salt and pepper on both sides then dredge in flour to coat. Beat eggs in a shallow dish with splash of water. Dip both sides of the chicken in the egg.
Heat 3 tablespoons EVOO and 2 tablespoons butter in a large skillet over medium to medium-high heat. Cook chicken in 2 batches; 2 minutes on each side. Remove to a warm platter and reserve.
To the pan, add wine, stock, and lemon juice, and reduce while pasta cooks. Drain pasta, add remaining 2 tablespoons butter to the sauce and melt. Douse chicken in sauce then transfer back to the platter. Add half of the gremolata to the sauce, add pasta, greens and basil, and toss 1-2 minutes. Serve pasta on large plates with chicken alongside, garnished with remaining gremolata.