Easter Meatloaf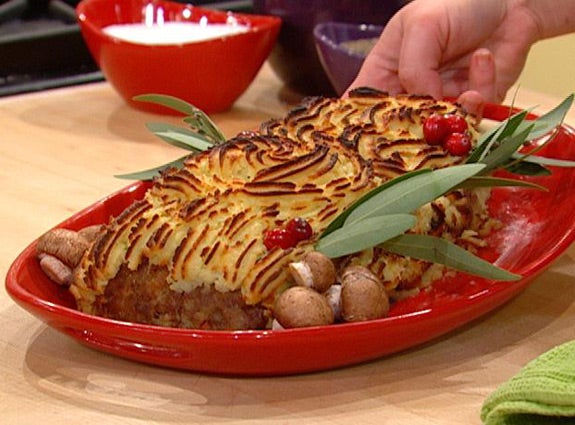 Yule Log Meatloaf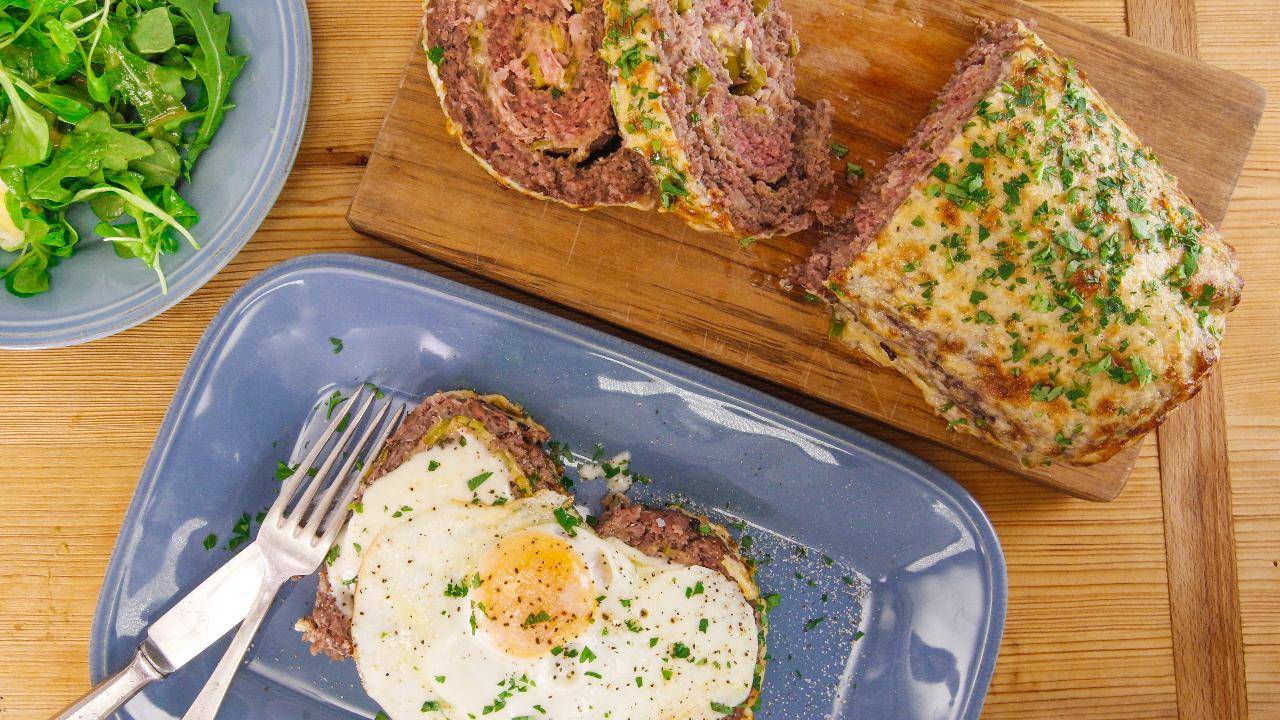 Rachael's A Meatloaf in Paris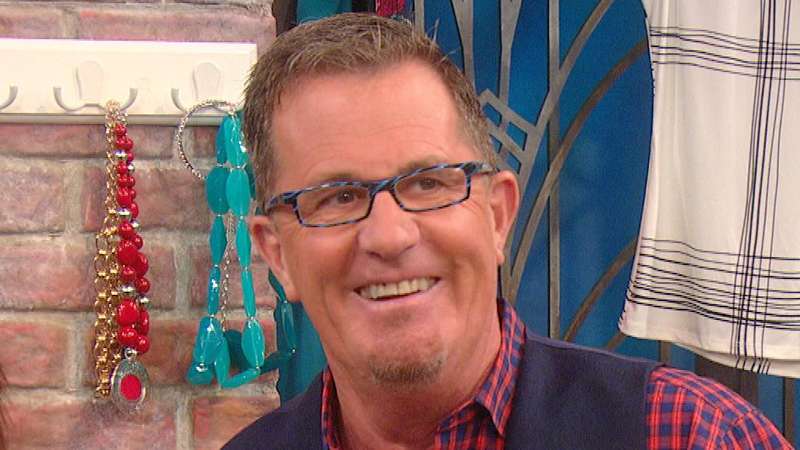 Peter Walsh's Organizational Hacks! Plus, DIY Furniture Upgrades…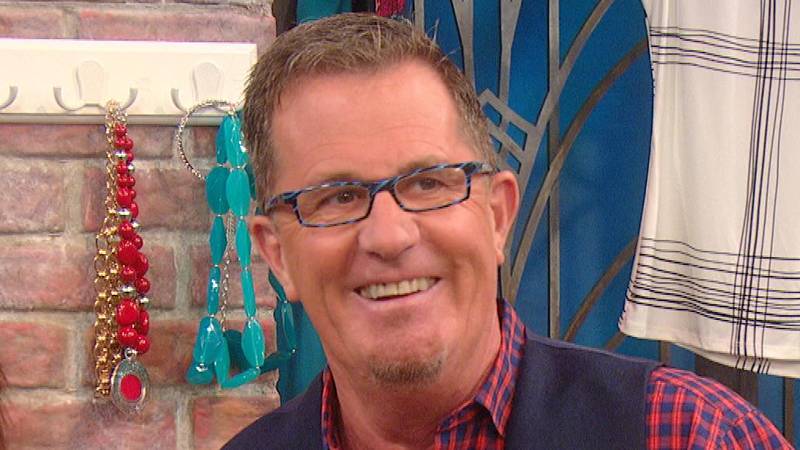 5 Life-Changing Kitchen Hacks with Christopher Kimball & Rach's …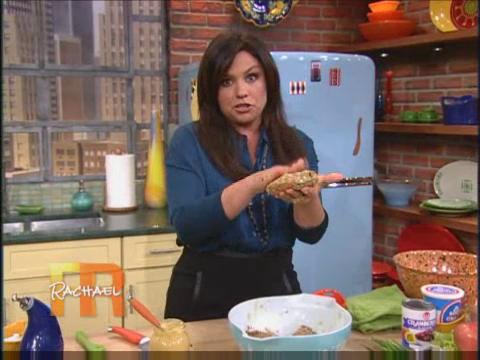 Turkey Meatloaf Burgers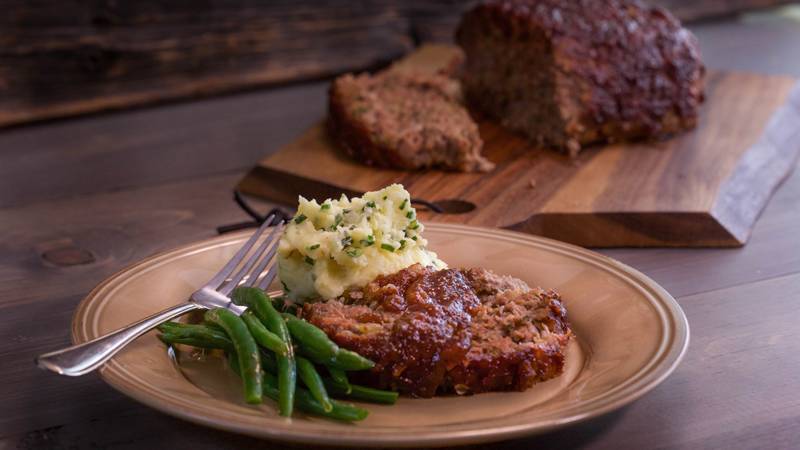 Beef and Bacon Meatloaf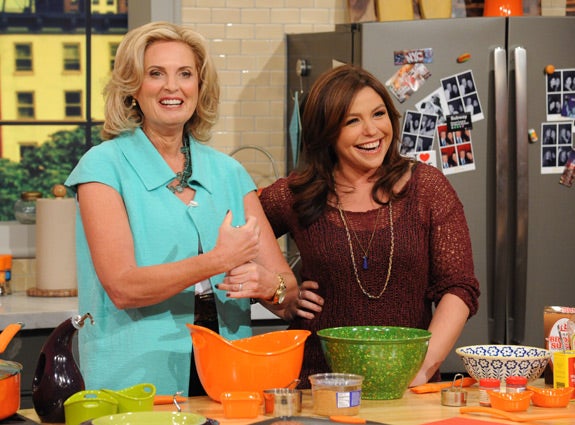 Ann Romney's Meatloaf Cakes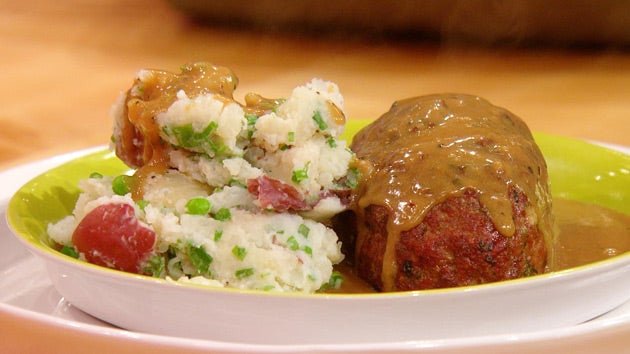 Spring Meatloaf with Mashed Potatoes and Peas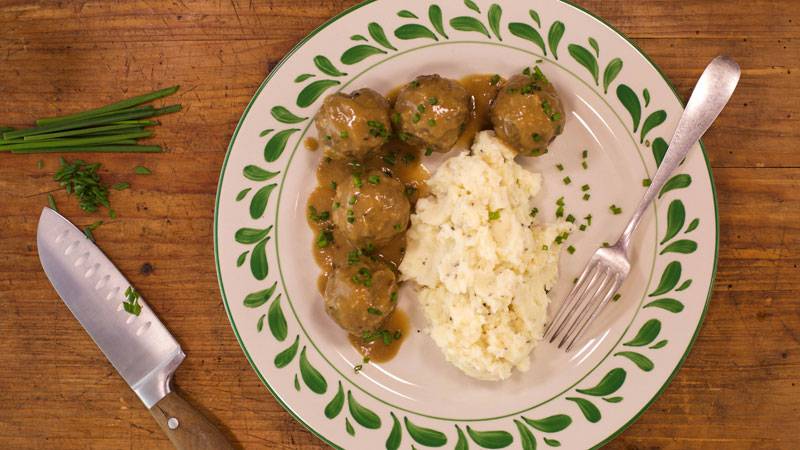 Meatloaf Meatballs with Horseradish Mash and Gravy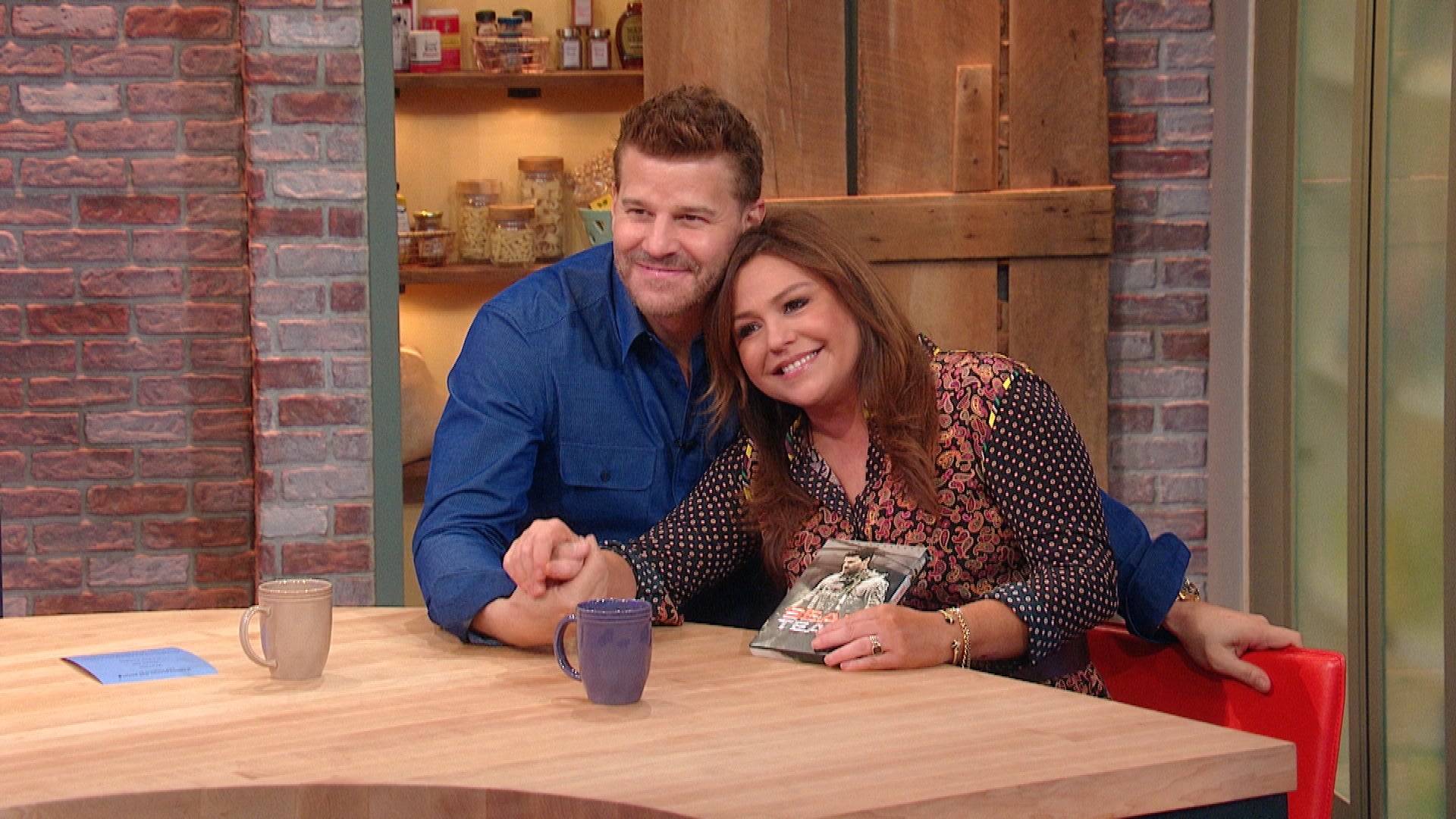 David Boreanaz On "Buffy" Sequel + Instant Pot Meatloaf and Mash…
Ingredients
10 extra-large organic eggs
3 cups coarsely chopped or torn peasant bread or stale Italian bread
1 cup milk
1 onion, finely chopped
1 large shallot, finely chopped
4 cloves garlic, finely chopped
1/2 cup dry white wine
2 pounds ground lamb
Sea salt (go easy) and coarse black pepper (go heavier)
1 teaspoon dried oregano or 1 tablespoon fresh oregano, chopped
1 tablespoon lemon zest
1 package organic chopped frozen spinach, defrosted and drained then separated
Freshly grated nutmeg
2 tablespoons EVOO Extra Virgin Olive Oil, plus some for drizzling
1/2 cup finely crumbled feta cheese
1/2 cup mint leaves, finely chopped, plus some for garnish
1/2 cup parsley leaves, finely chopped plus some for garnish
Lemon wedges, for serving
Preparation
Preheat oven to 400F.
Place 8 eggs in a pot and cover with cold water. Bring to full boil, turn off heat, cover and let stand 10 minutes. Crack shells and run under cold water to quick-cool. Peel eggs and trim 1/2 inch off of the top and bottom of each egg (the eggs will sit in the center of the meatloaf as it cooks and when you slice it each person will get some yolk and white if the whites have been trimmed a bit.)
Soak bread in milk for 5 minutes.
Heat EVOO and saut the onions, shallots and garlic to tender. Deglaze with wine and cool.
Place lamb in mixing bowl, then wring out the bread and crumble it over the mixing bowl with your fingertips. Season with sea salt, pepper, oregano and lemon zest. Add spinach, season it with a hint of freshly grated nutmeg, beat remaining 2 eggs and add to bowl along with cooled onions, shallots and garlic, feta cheese crumbles, mint and parsley. Mix well to combine.
Form a 10-inch long layer of meatloaf about 2 inches on a baking sheet. Top with a line of the hard boiled eggs running down the center then use the remaining meatloaf mixture encase the eggs in the center of the loaf. Drizzle loaf with EVOO and roast 1 hour then switch on broiler to crisp up the top. Let stand 10 minutes then garnish with more chopped herbs. Serve with lemon wedges alongside.