Pasta e Fagioli with Roasted Garlic and Fennel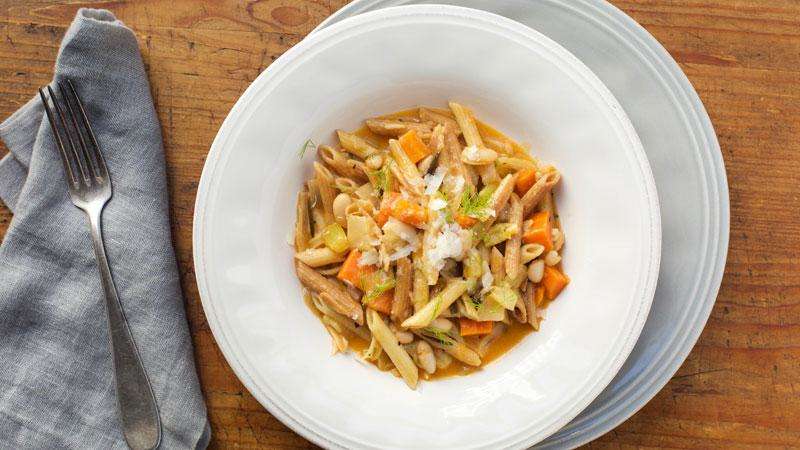 Pasta e Fagioli (Cooked in the Style of Risotto - Pasta Risottat…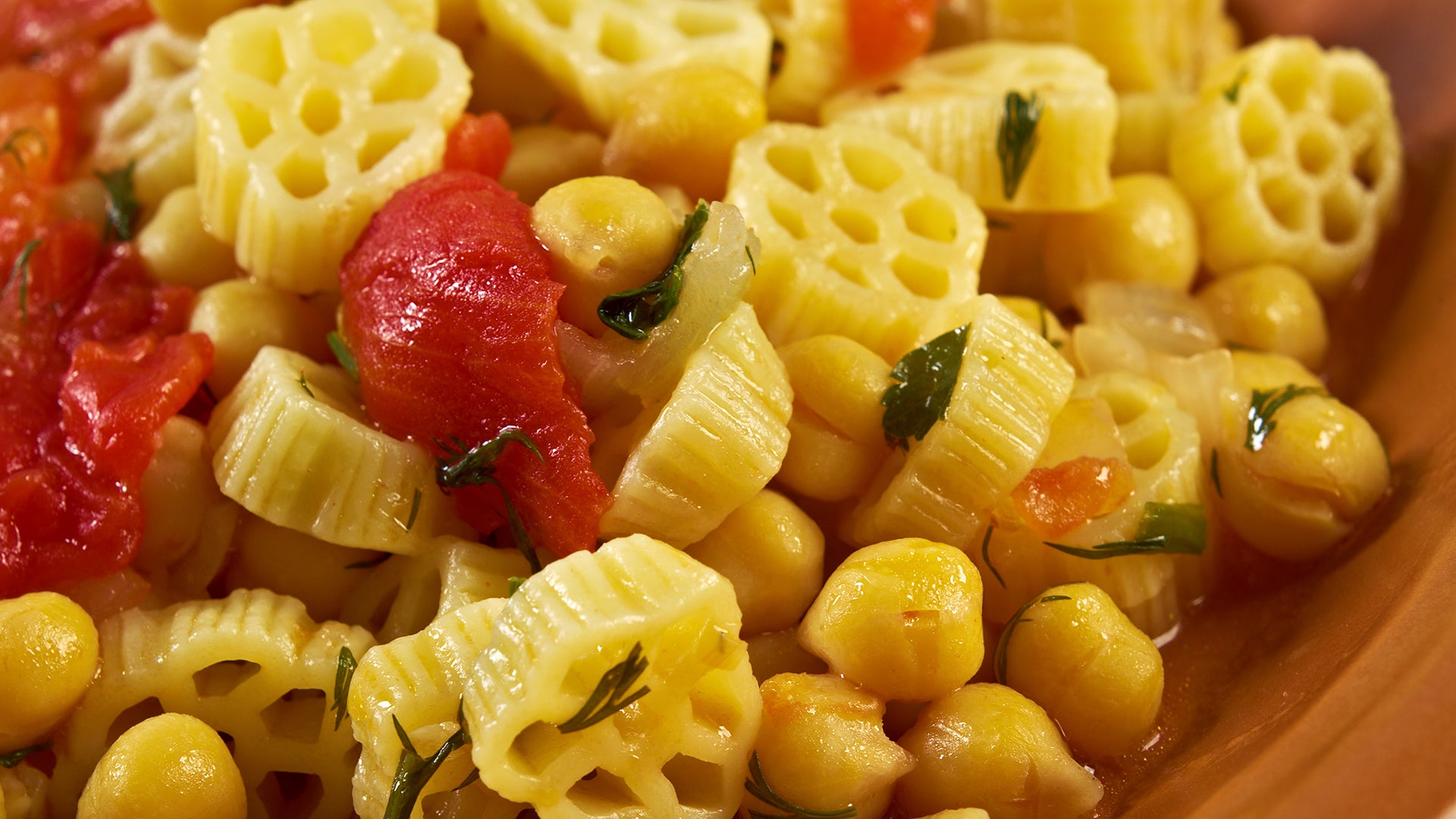 How to Make Chickpea Pasta (Pasta e Ceci) By Rachael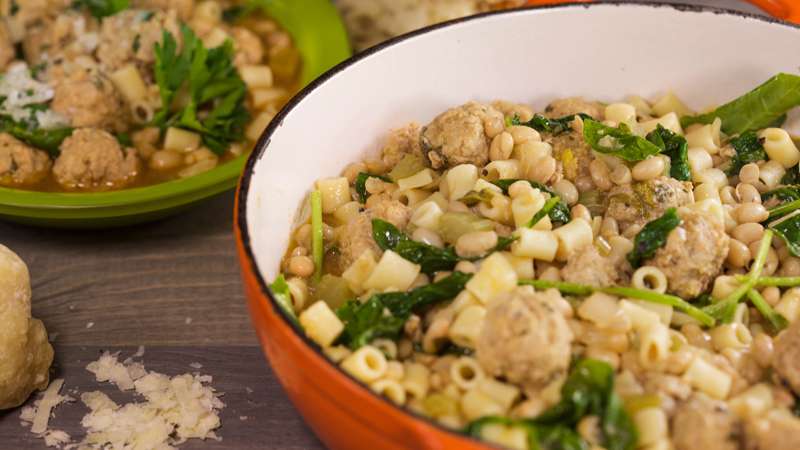 Pasta e Fagioli with Mini Meatballs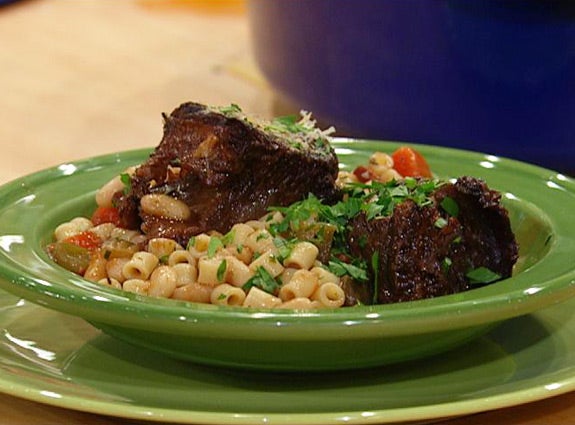 Short Ribs with Pasta e Fagioli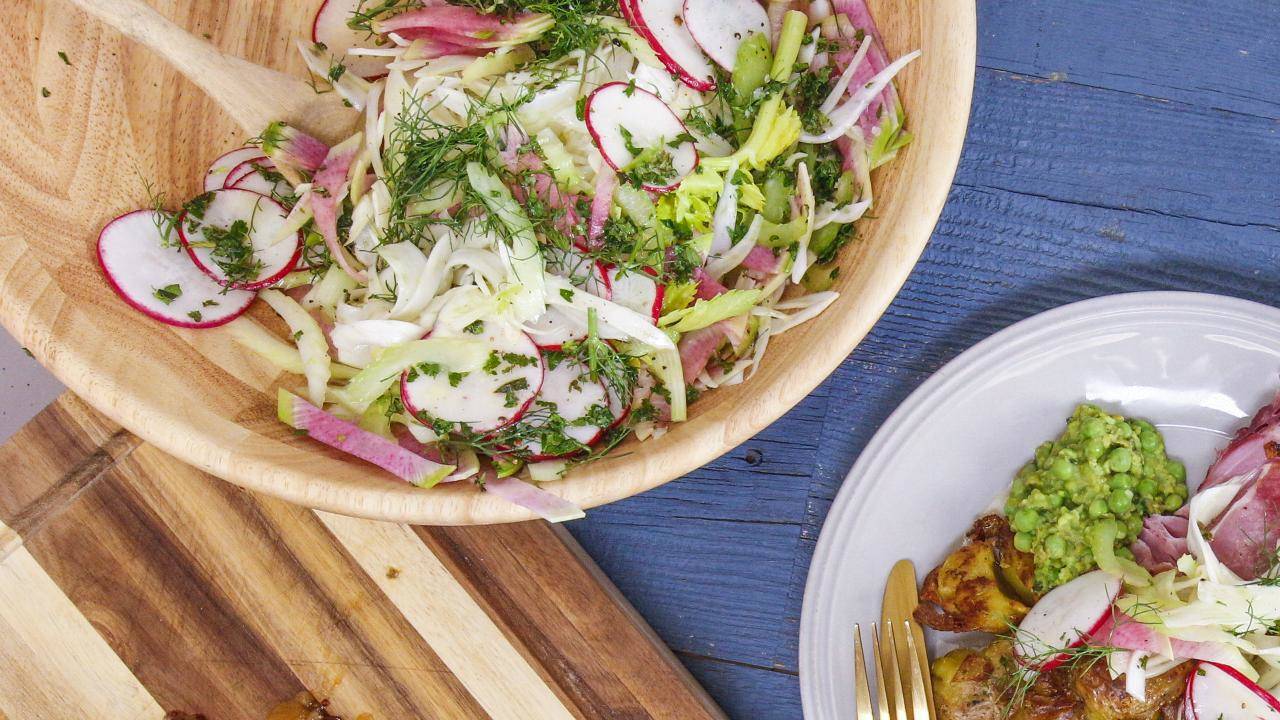 Rachael's Radish, Fennel and Celery Salad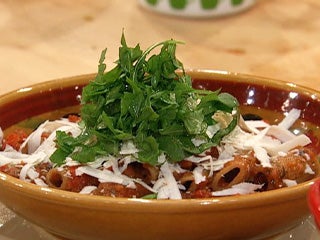 Roasted Eggplant and Roasted Garlic Pasta alla Norma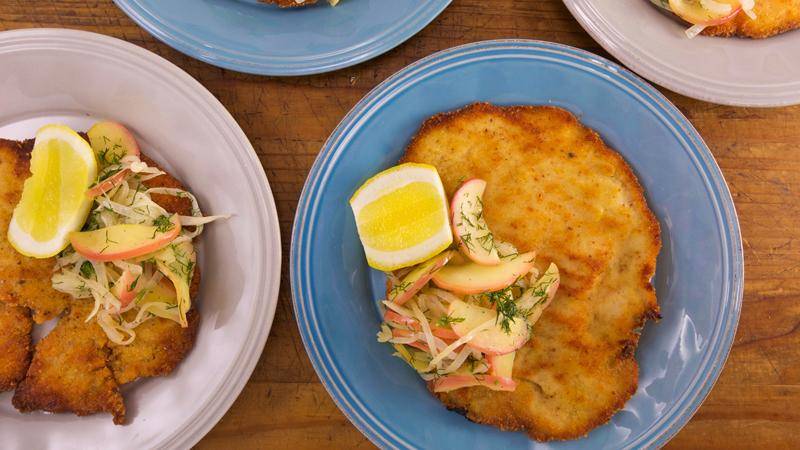 Chicken Schnitzel with 'Schn'apple,' Fennel and Onions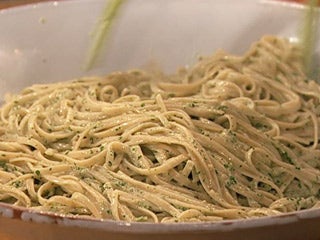 Roasted Garlic Pesto Cream Pasta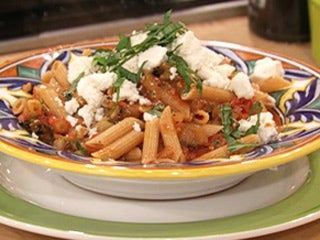 Roasted Garlic Pasta alla Norma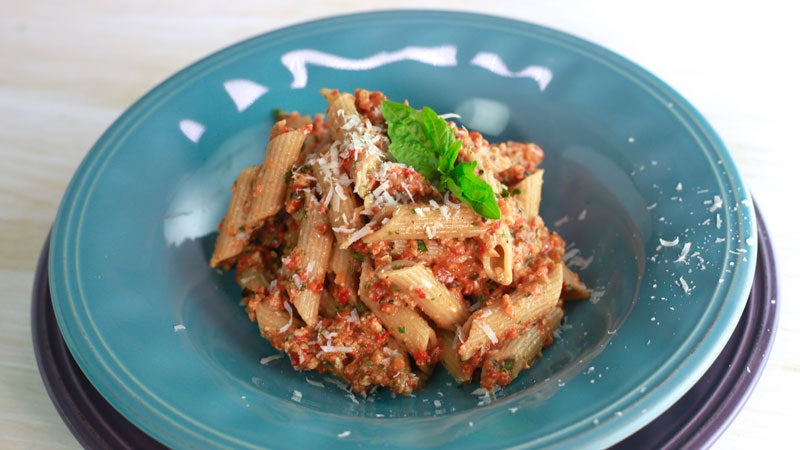 Roasted Pepper and Garlic Pesto with Whole Grain Pasta
Ingredients
1 head garlic
2 tablespoons EVOO Extra Virgin Olive Oil
Salt and pepper
3/4 pound fresh sweet Italian sausage, optional
1 large bulb fresh fennel, quartered and cored then thinly sliced (reserve a few fronds for garnish)
1 onion, quartered lengthwise then thinly sliced
A few sprigs each thyme and rosemary, tied together with kitchen twine
2 fresh bay leaves
2 quarts chicken or vegetable stock
1 cup ditalini or other short-cut pasta with lines
1 24-28 ounce can cannellini beans, rinsed well and drained
1 small head or bundle escarole or chard, stemmed and shredded
Grated cheese, Pecorino or Parmigiano-Reggiano, for passing at table, optional
Preparation
Heat oven to 425F.
Cut the end off the head of garlic and drizzle with EVOO and season with salt and pepper. Wrap it in foil and roast to soft, 40-45 minutes. Squeeze roasted garlic cloves into a small bowl and mash with a fork.
Heat EVOO in a soup pot over medium-high heat. Add sausage, if using, and brown and crumble into small bits. Remove and drain, leaving a tablespoon and a half or so of drippings to cook in. Add fennel and onions to the pot and season with salt and pepper. Cook 10 minutes to soften, then add mashed garlic, herbs and stock. Bring to a boil -- add 1-2 cups water if you like a thin, brothy soup.
When soup comes to a boil, add pasta and cook 2-3 minutes then add white beans and reserved sausage. Continue to cook pasta to al dente, 4-5 minutes more. Turn off heat and wilt in greens, if using.
Serve in shallow bowls then top fennel fronds and cheese, if using.