Cheap and Chic: Holiday Chickens and Rice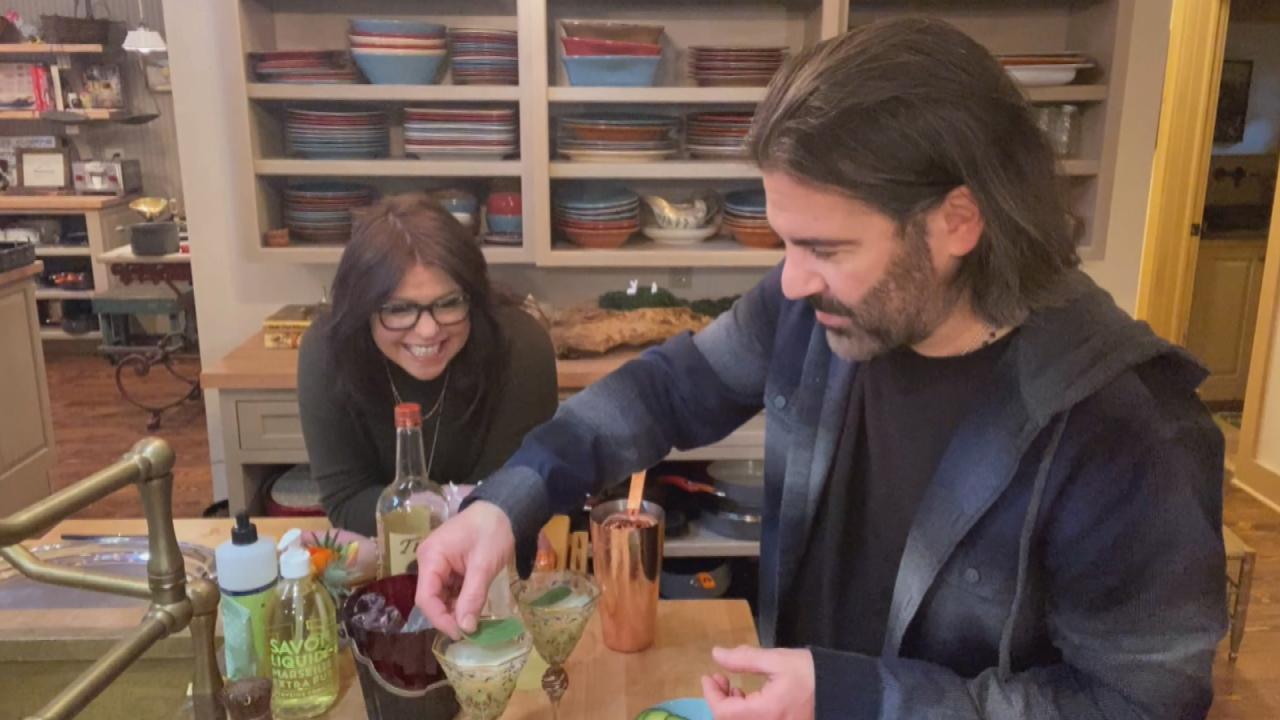 How To Make a Sage Advice Cocktail | John Cusimano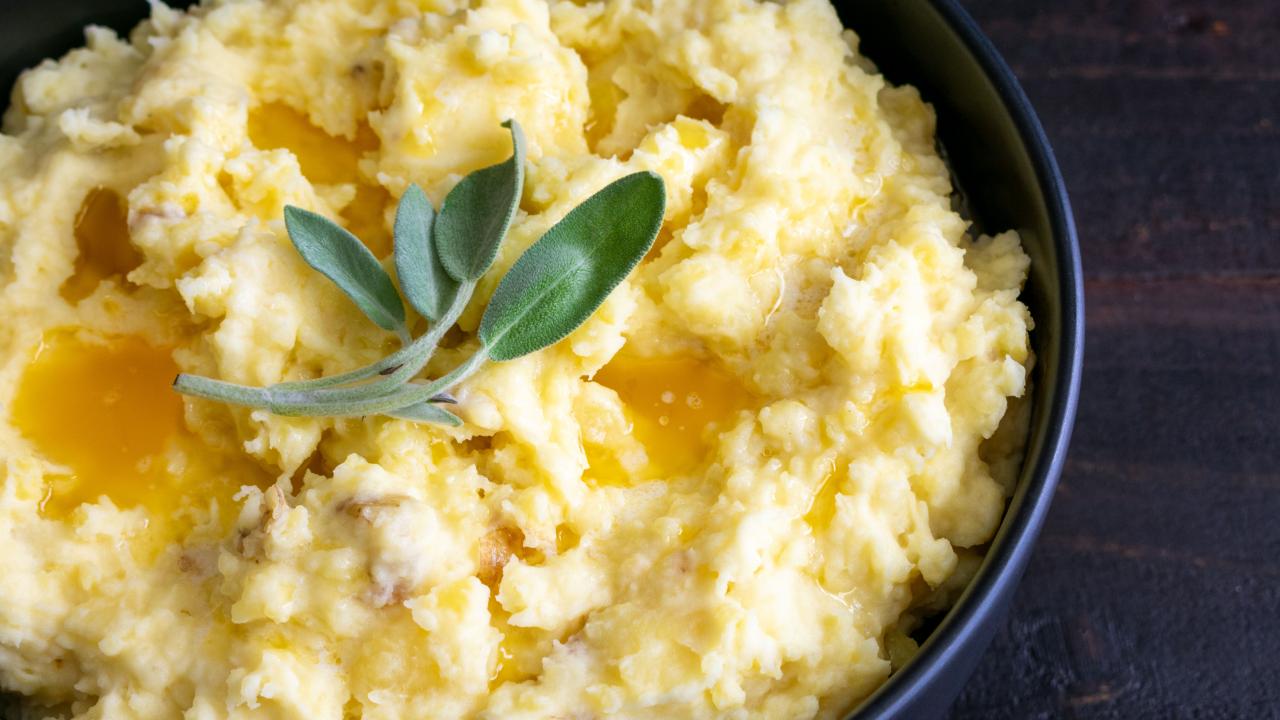 How To Make Garlicky Mashed Potatoes and Parsnips | Rachael Ray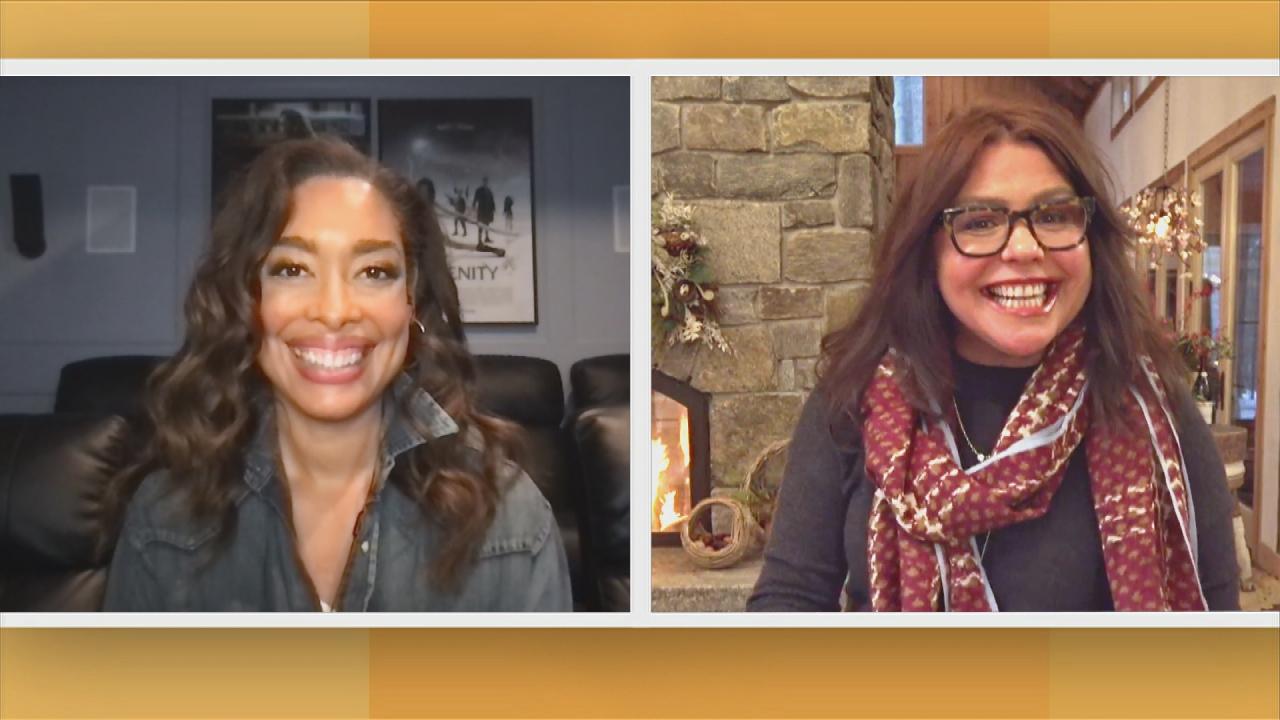 Gina Torres On "9-1-1: Lone Star" Co-Star Rob Lowe: "It's a litt…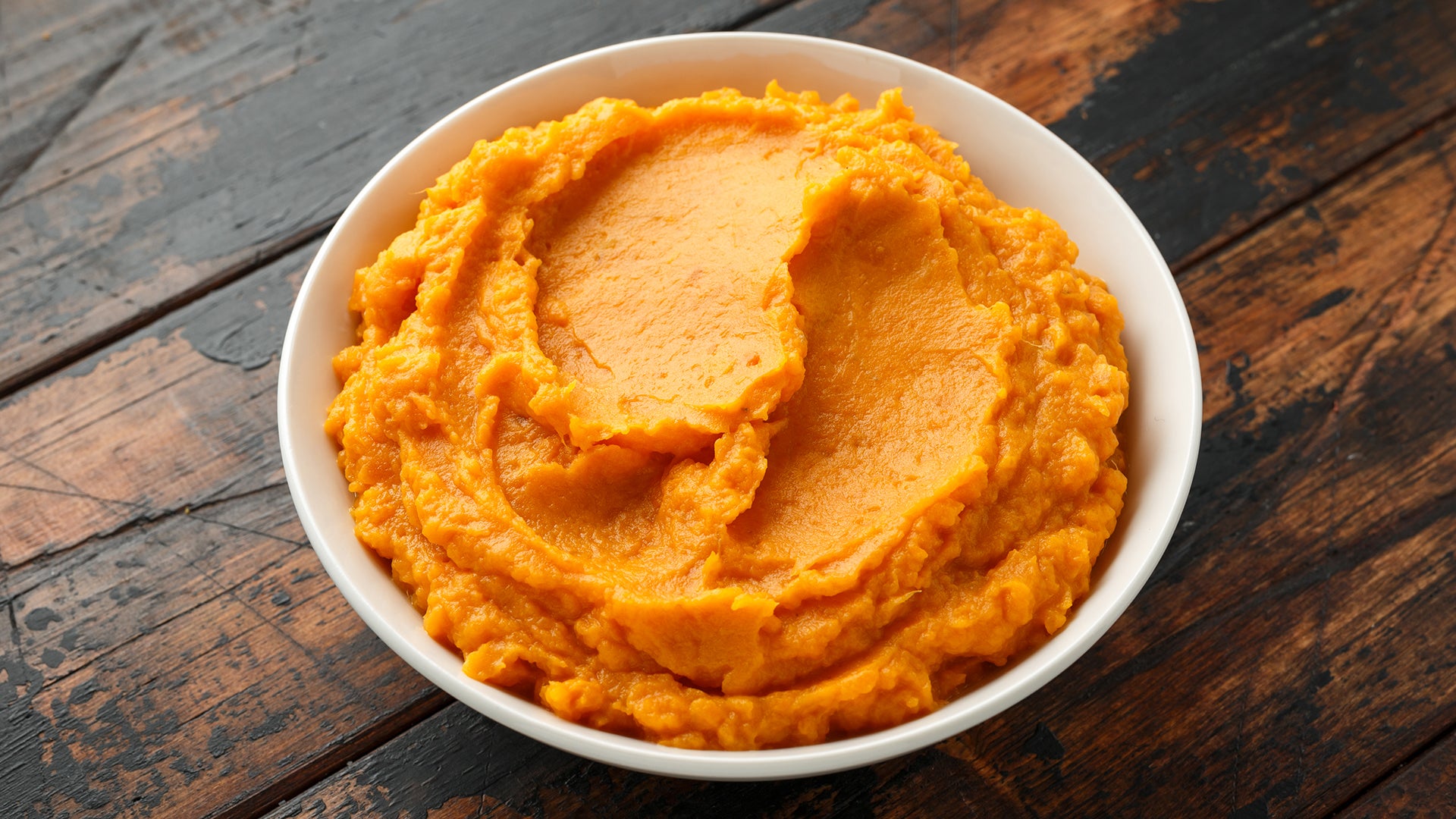 How To Make Root Vegetable Puree | Amanda Freitag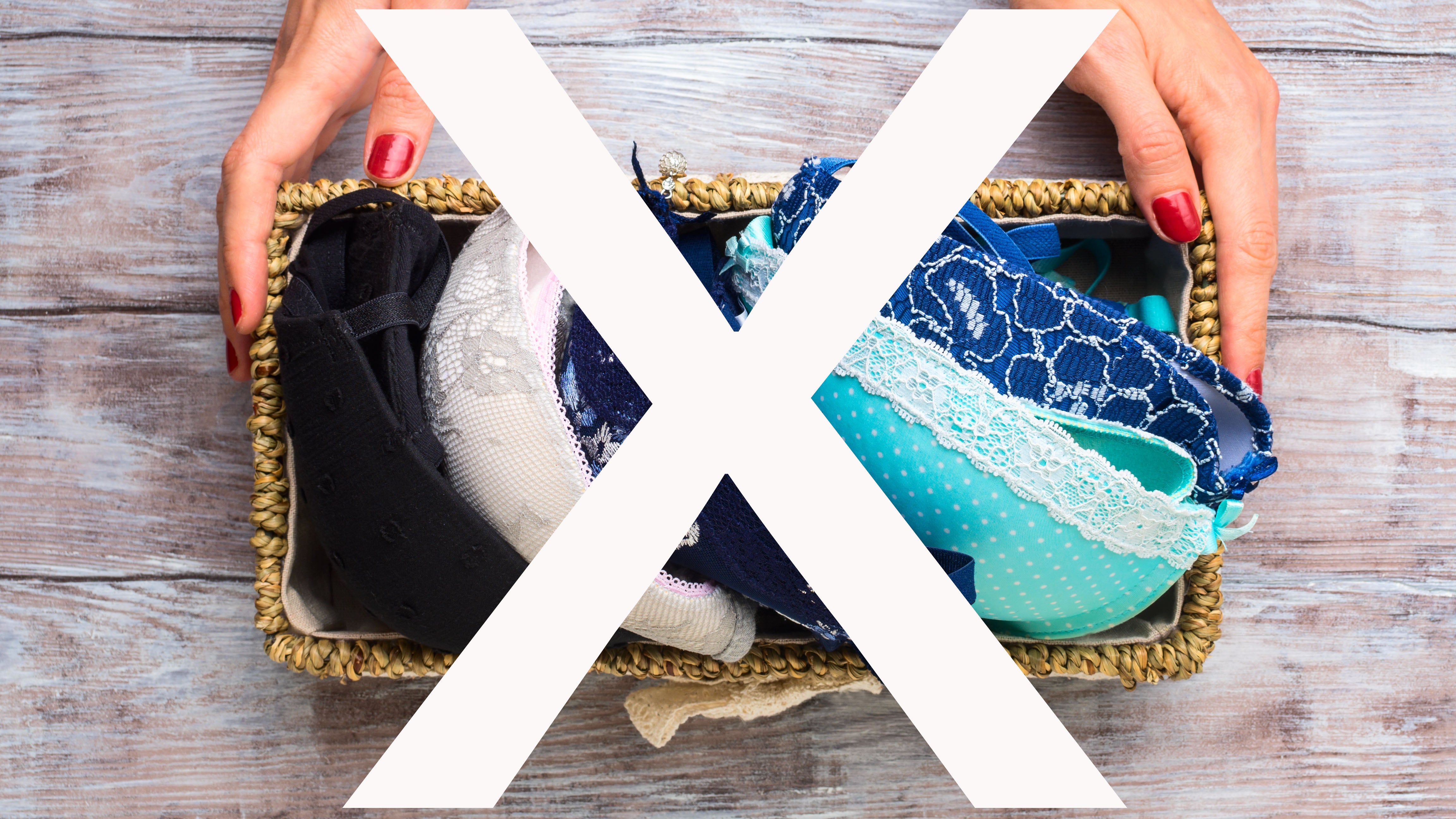 The Right Ways To Store Bras | You're Doing It Wrong | Expert Br…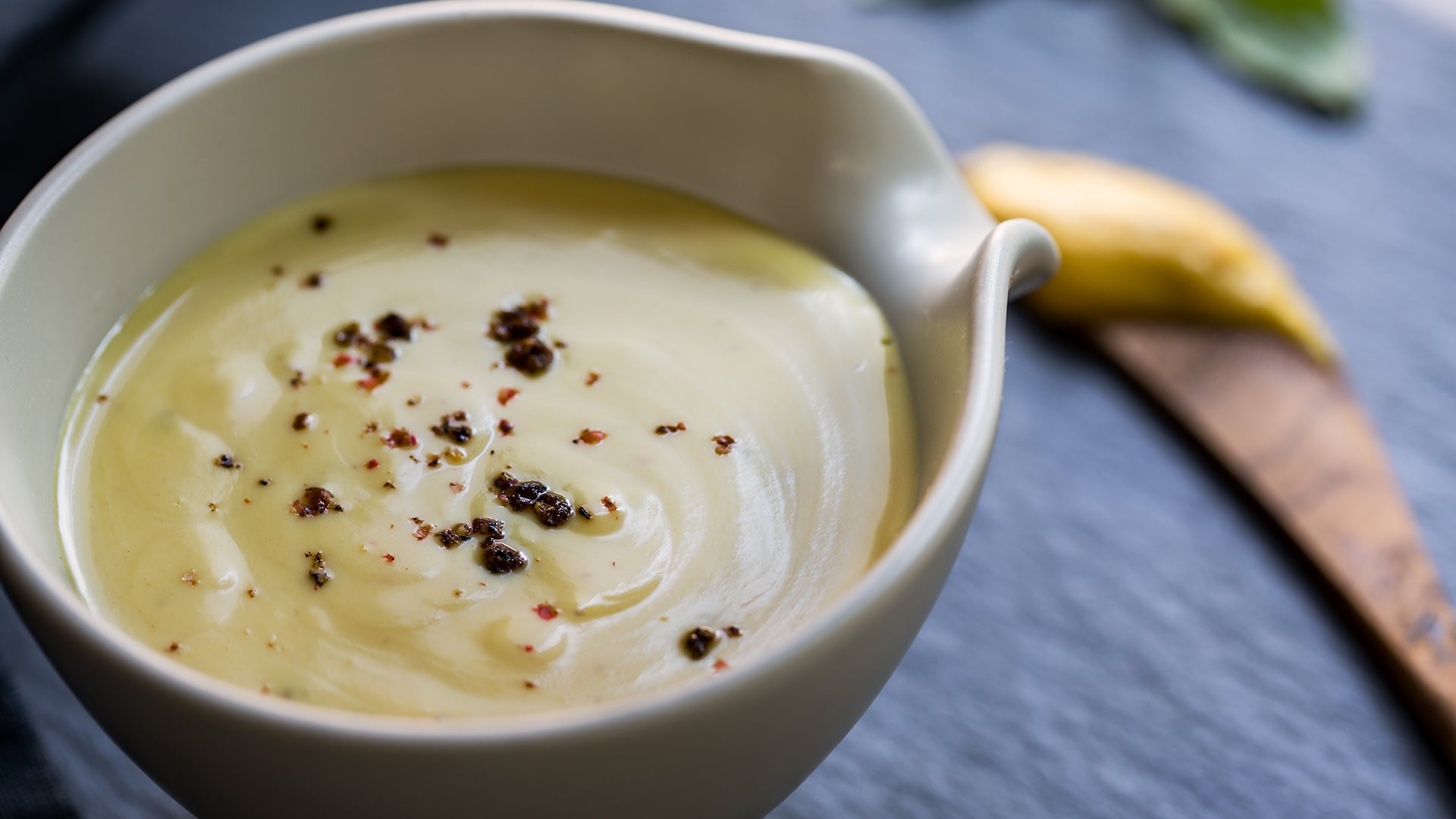 How To Make Creamy Mustard Sauce | Amanda Freitag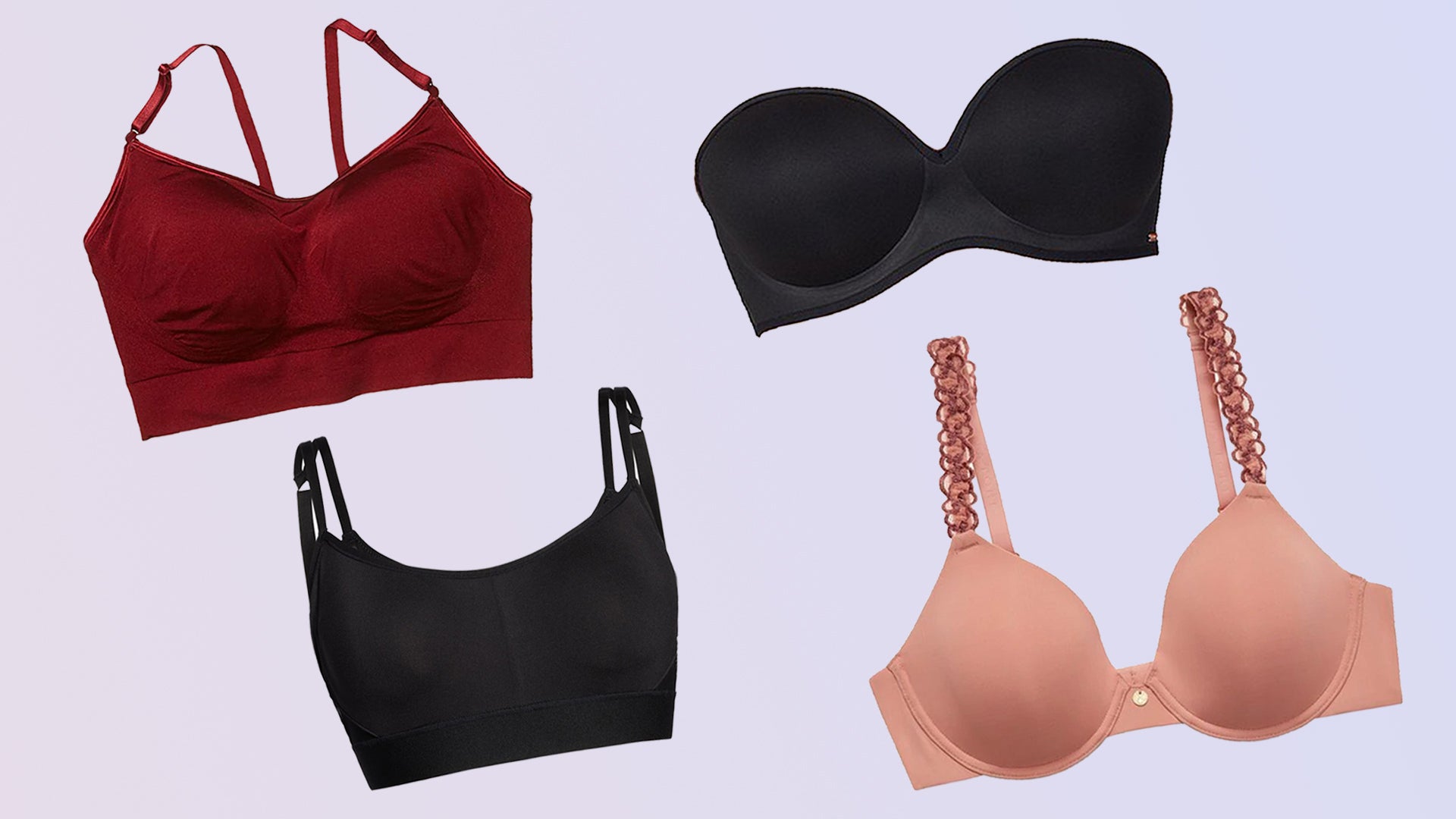 5 Bras You Need NOW | Bra Fitting Expert Kimmay Caldwell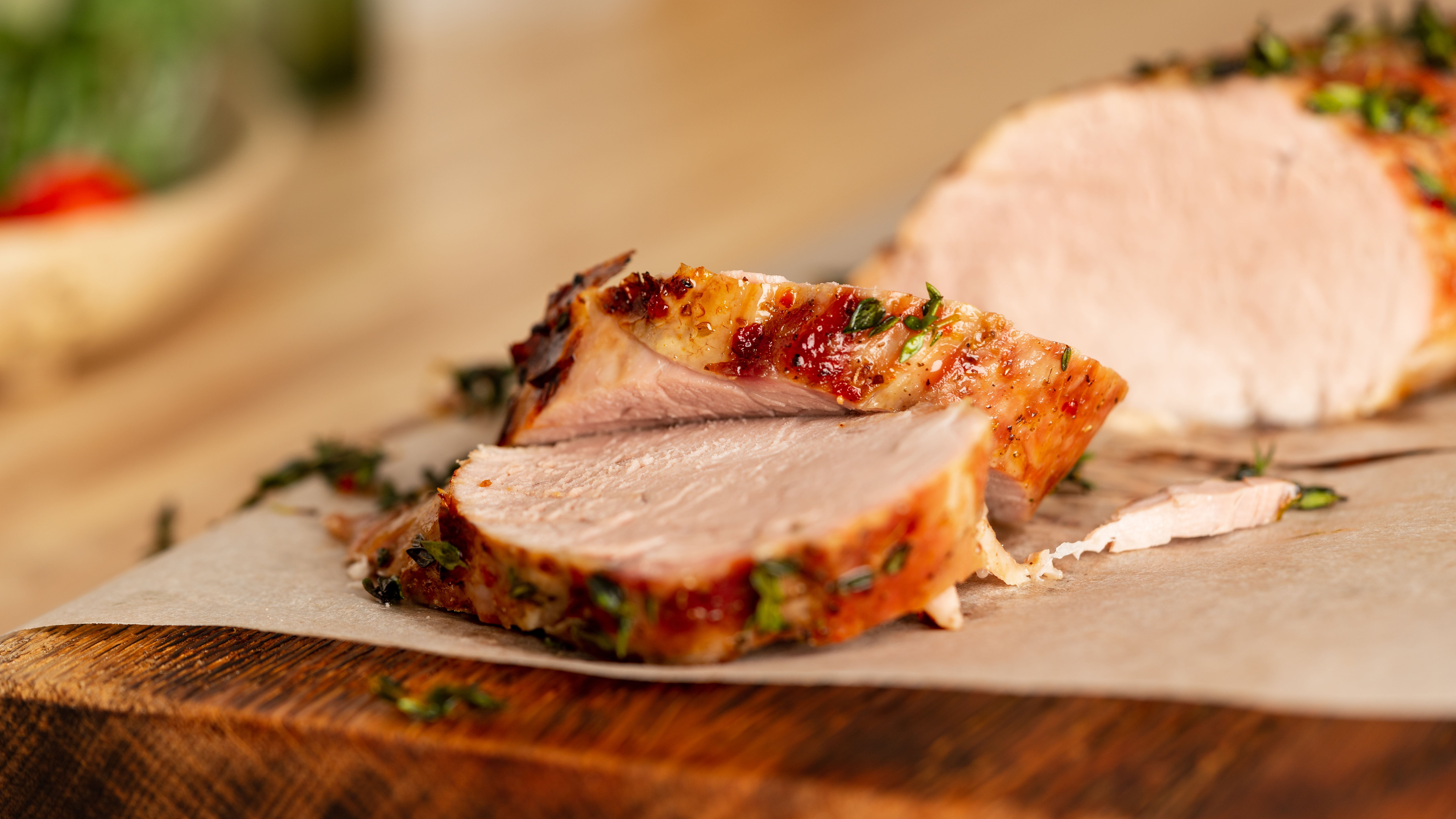 How To Make Honey-Glazed Pork Tenderloin | Amanda Freitag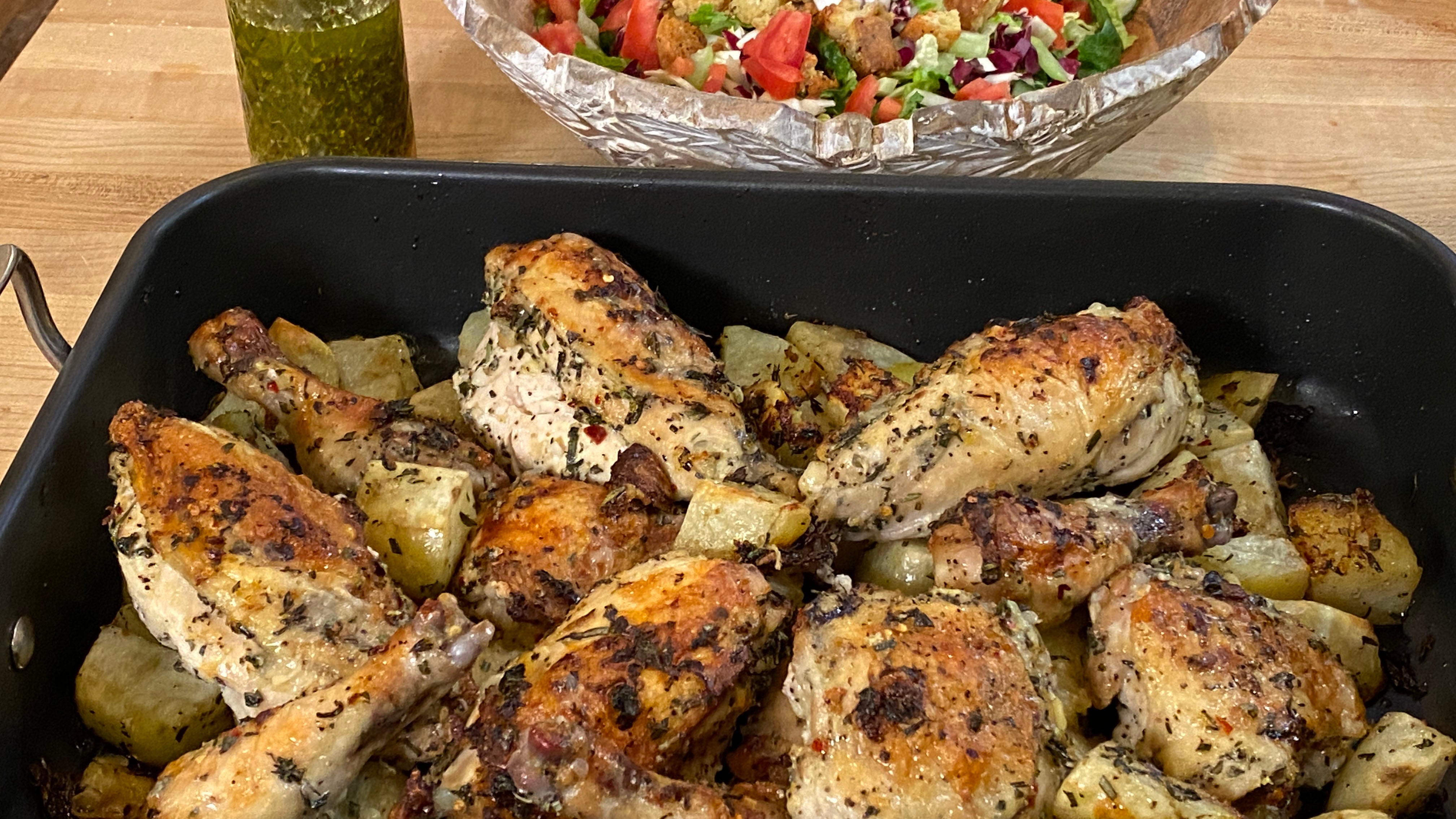 How To Make Garlic Herb Roast Chicken with Potatoes | Rachael Ray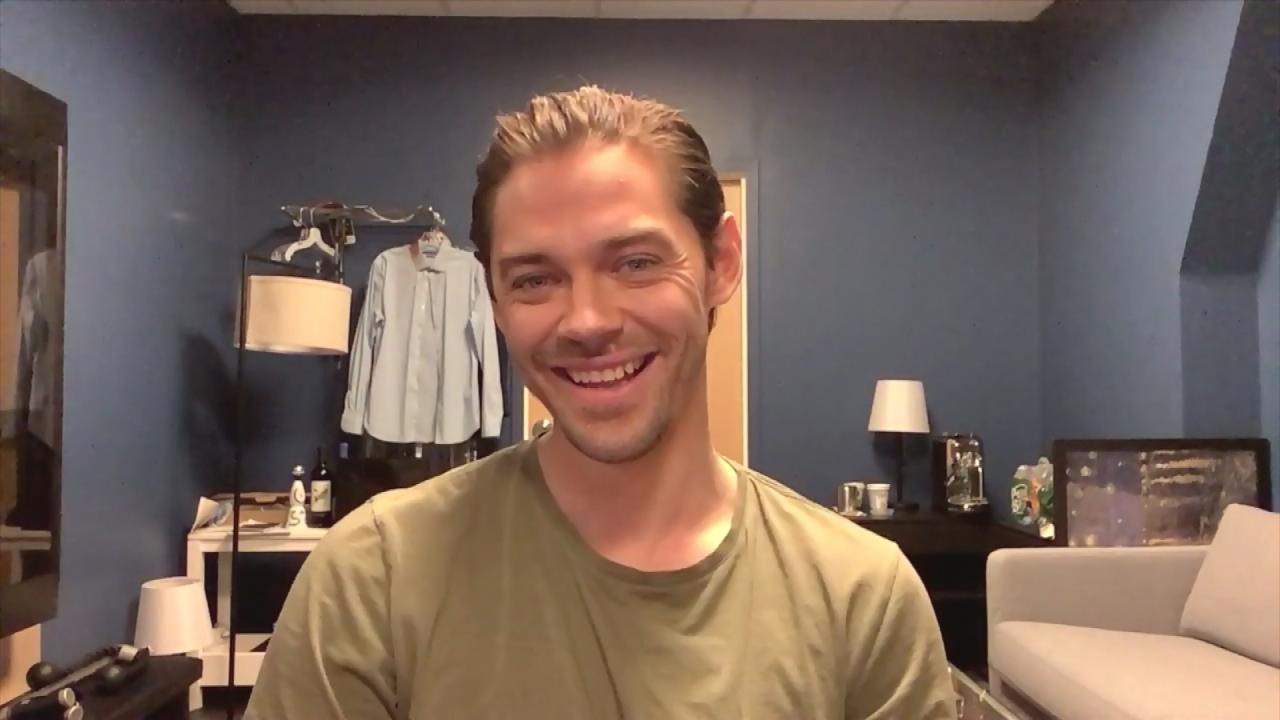 Prodigal Son's Tom Payne Talks Season 2 + Rach's Maple Pork Chop…
Ingredients
4 cloves garlic, finely chopped
1/4 cup chopped fresh herbs, such as parsley, sage, rosemary and thyme
1 stick butter, softened
EVOO Extra Virgin Olive Oil, for drizzling
2 large chickens, 4 to 5 pounds each
Salt and pepper
1 cup white wine
For the Rice and Mushrooms with Watercress
1/4 cup EVOO Extra Virgin Olive Oil
1 1/2 pounds cremini mushroom caps, quartered
Salt and pepper
2 tablespoons butter
3/4 cup orzo pasta or broken bits of thin spaghetti
1 3/4 cups white long-grain rice
3 1/2 cups chicken stock
1 cup chopped hazelnuts or walnuts
2 bunches watercress or upland cress
Preparation
Preheat oven to 400F.
Mix garlic and herbs with softened butter and spread evenly under the skin over the breasts of the birds. Season both chickens with salt and pepper. Coat a large roaster pan with EVOO and set birds in skin-side down. Add 1 cup wine, cover pan with foil and roast 45 minutes. Then turn and roast birds breast-side up for an hour and 15 minutes more. Remove foil for the last 20-30 minutes to crisp skin. Let meat rest before carving.
An hour before serving, heat 1/4 cup EVOO in a medium pot over medium-high heat. Add mushrooms, brown deeply, 20 minutes or so, then season with salt and pepper. Remove mushrooms to a plate or bowl and reserve.
Add butter to the pot and melt. Add pasta and brown to nutty and fragrant. Add rice and stir, add stock and bring to boil. Cover, lower heat and cook 16-18 minutes.
Toast nuts in a small pan over medium heat. Fluff rice and mix in nuts and mushrooms. Toss together with watercress just before serving alongside the Garlic-Herb Chicken.