T-Bone Tagliata with Steakhouse Salad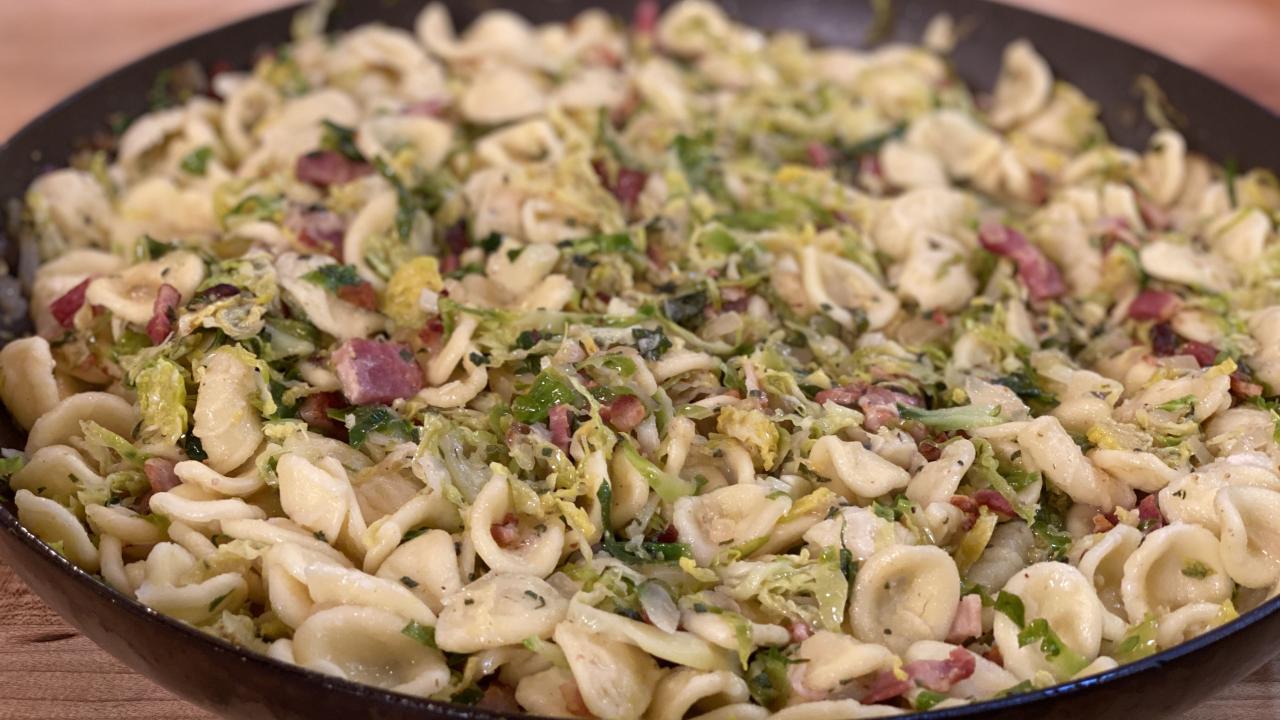 Rachael's Orecchiette With Bacon + More Q & Ray + J Questions An…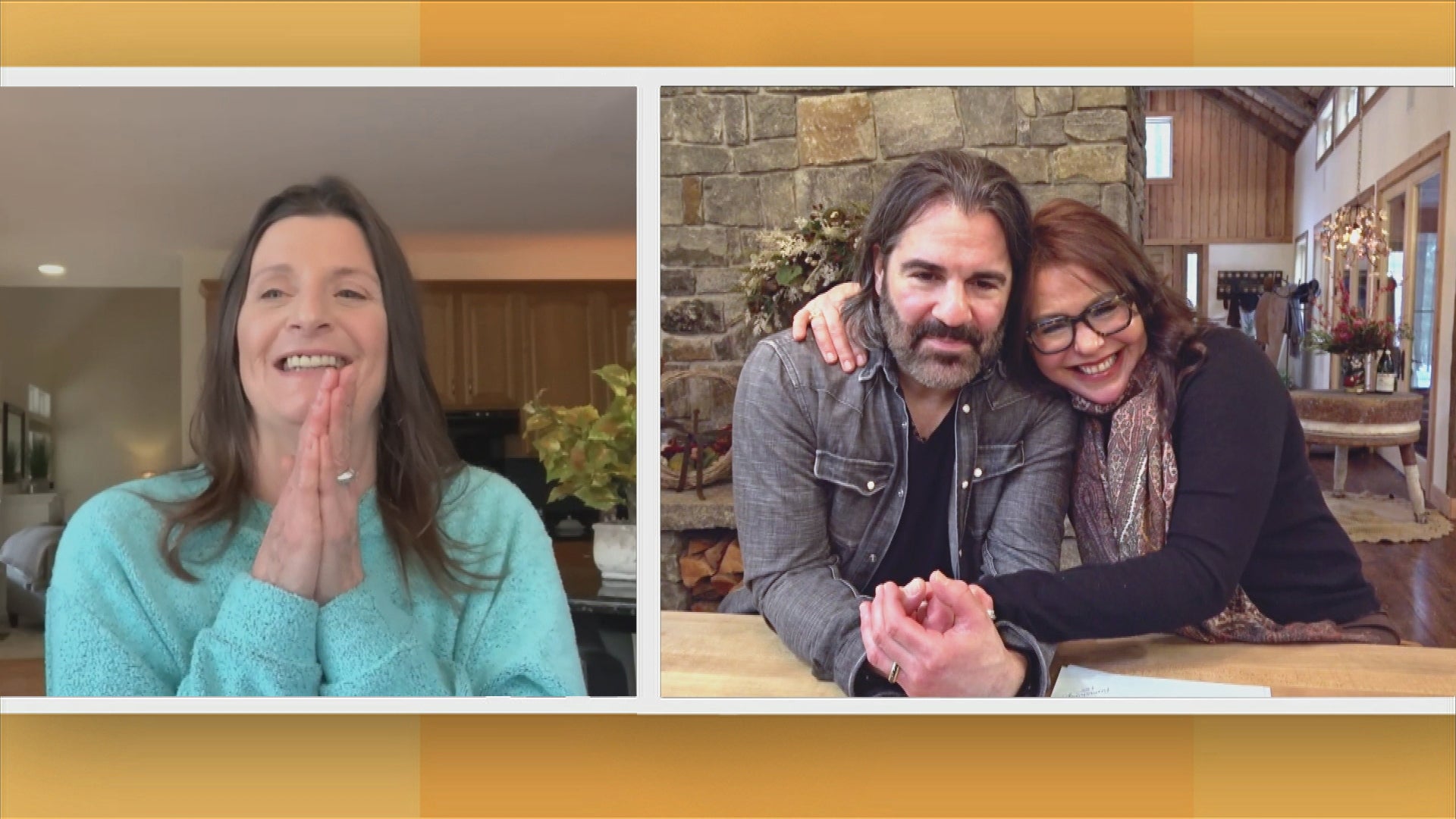 This Woman Lost Her House To a Fire On The Same Day Rachael Did …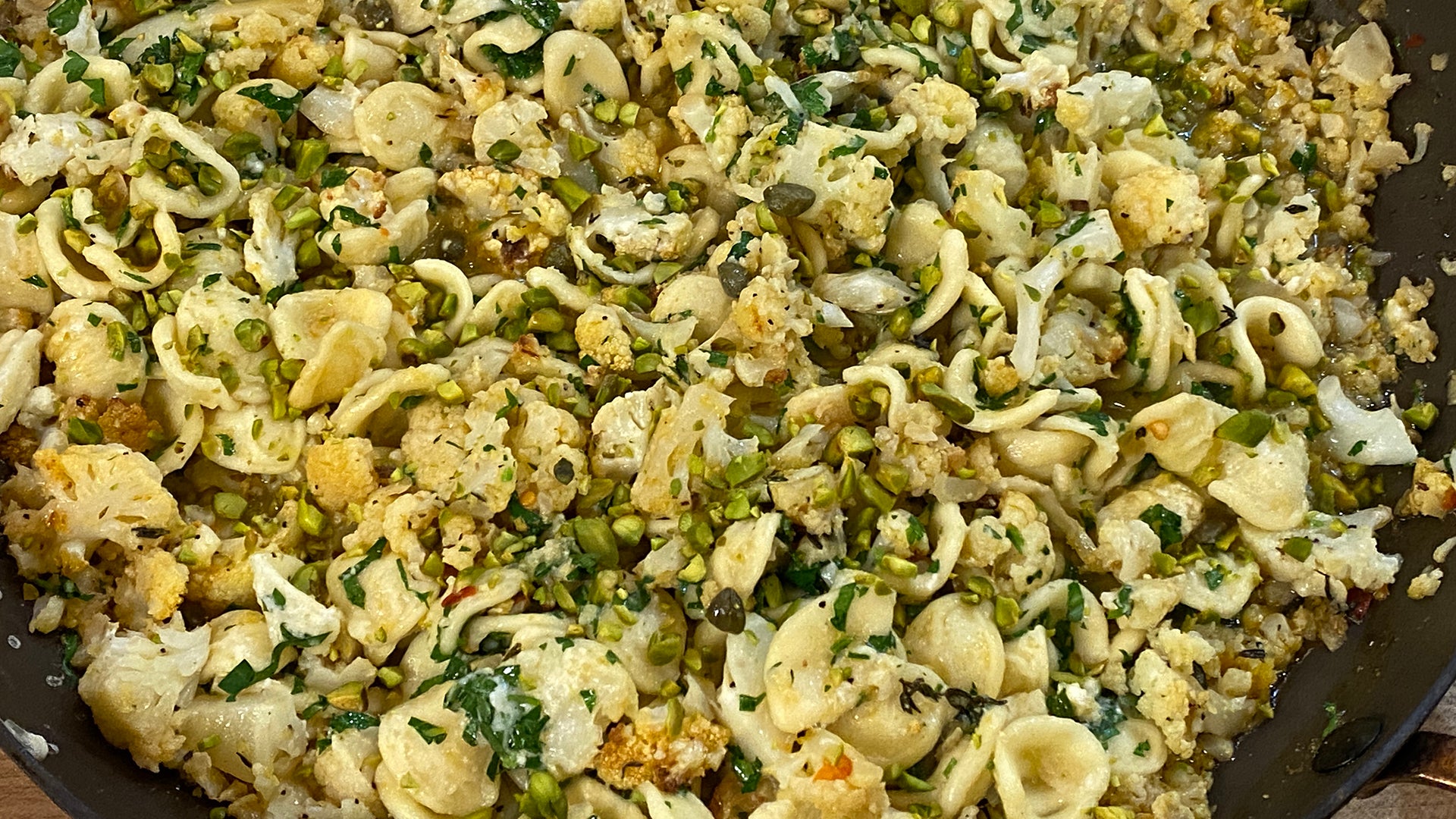 How To Make Roasted Cauliflower Orecchiette | Atkins Diet Recipe…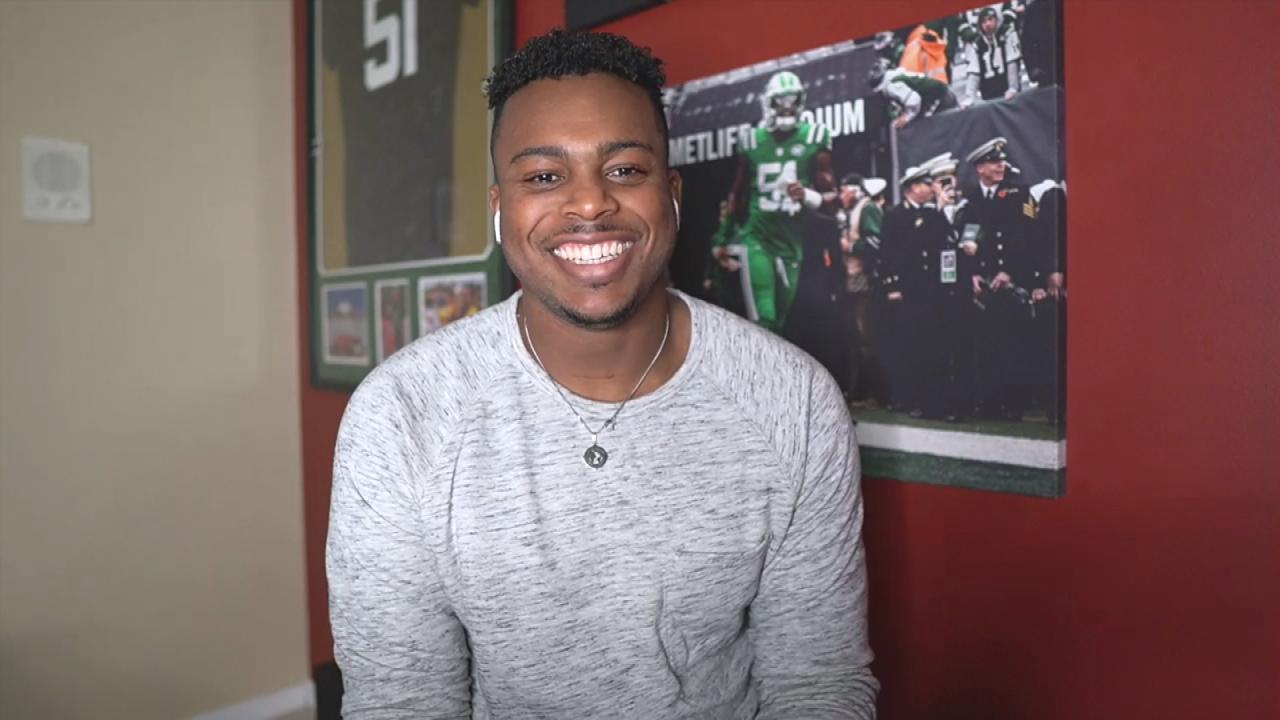 We're Gearing Up For The Biggest Day In Football With Brandon Co…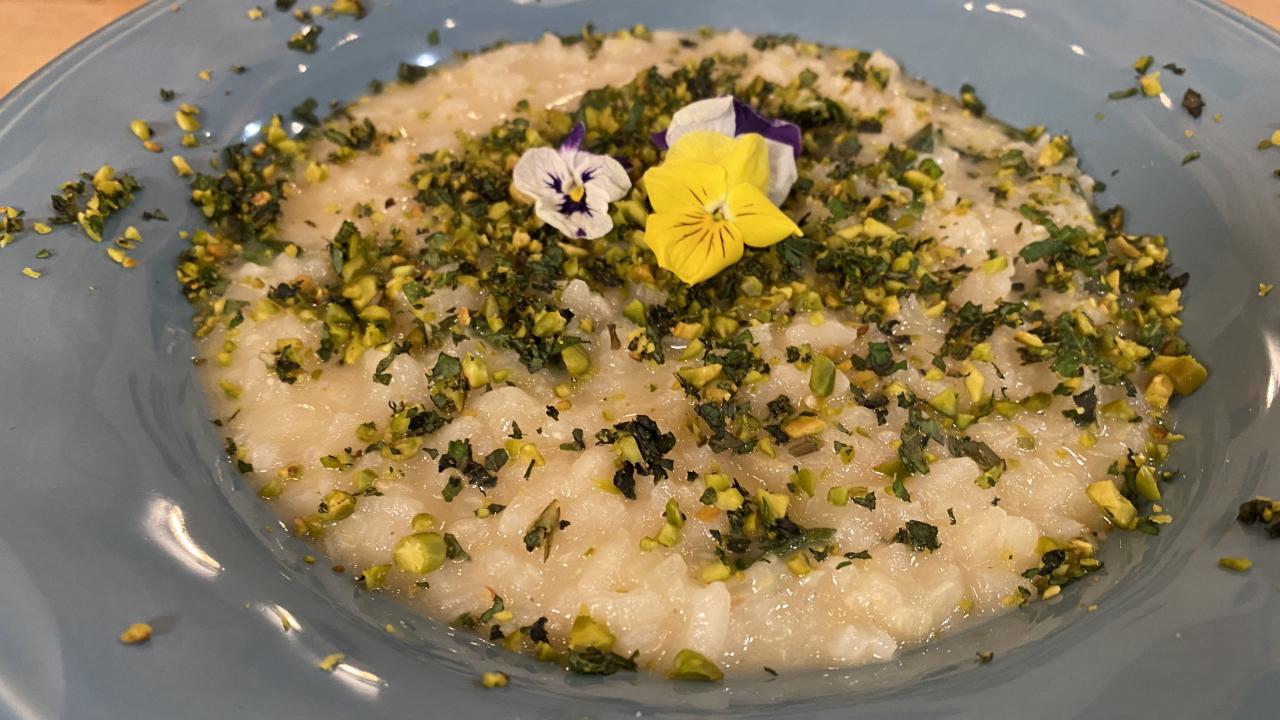 Rach's Lemon Risotto + The Best Deals For Valentine's Day Gifts …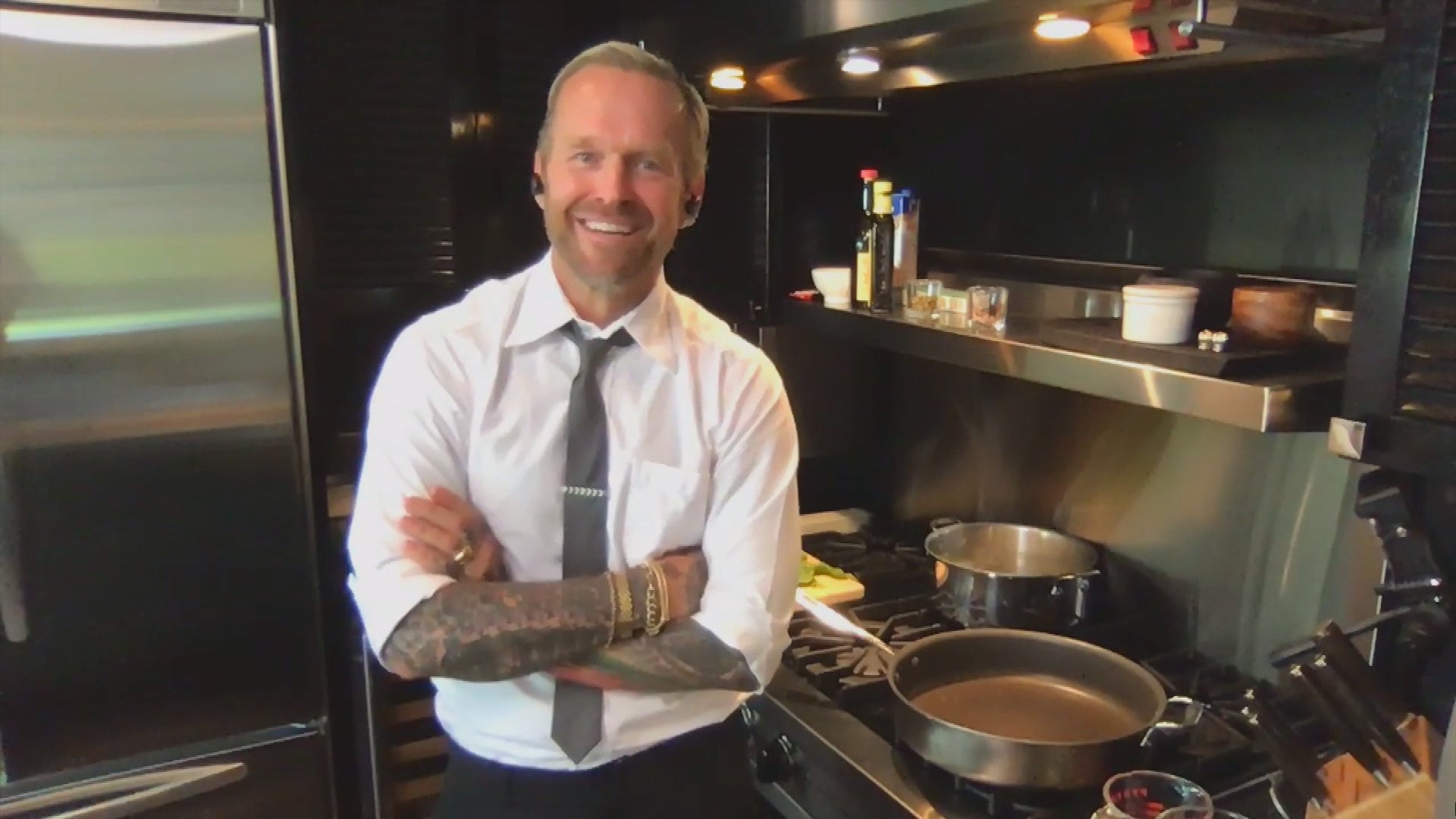 Bob Harper Joins Rach For Pasta Night + Makeover For Viewer Who …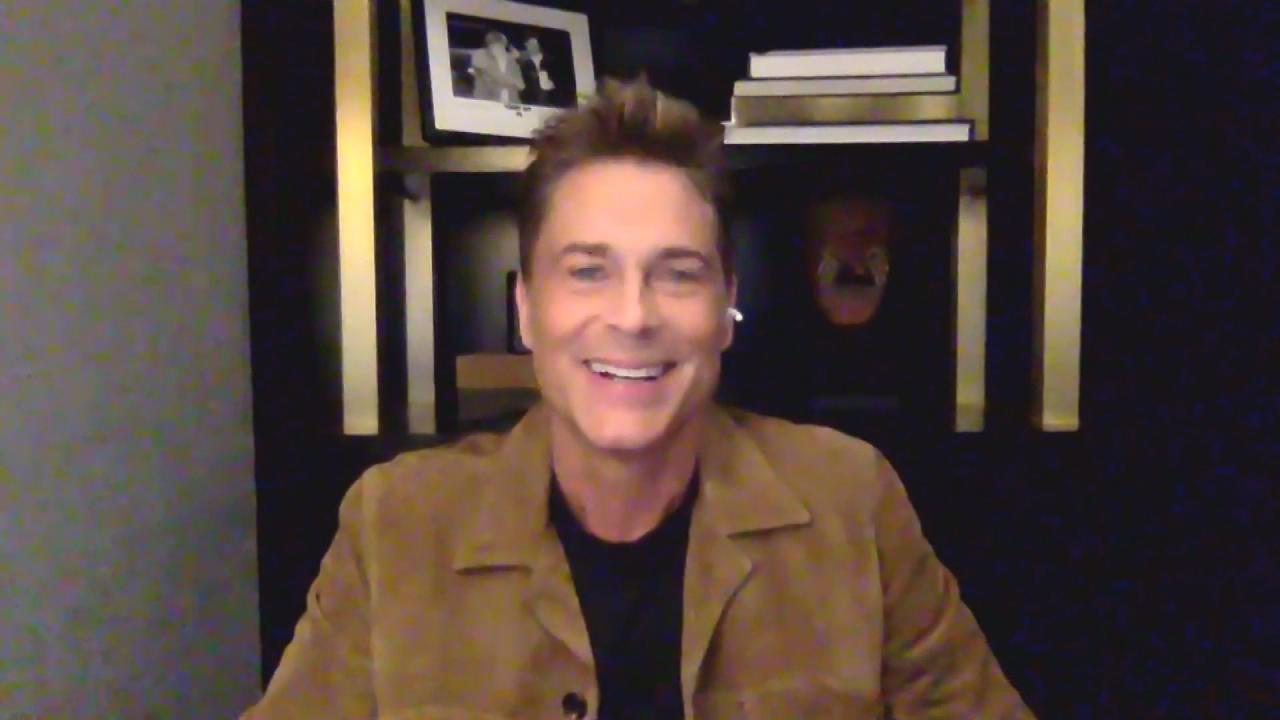 Rob Lowe On Working With His Son on 9-1-1 Lone Star + Rach's Roa…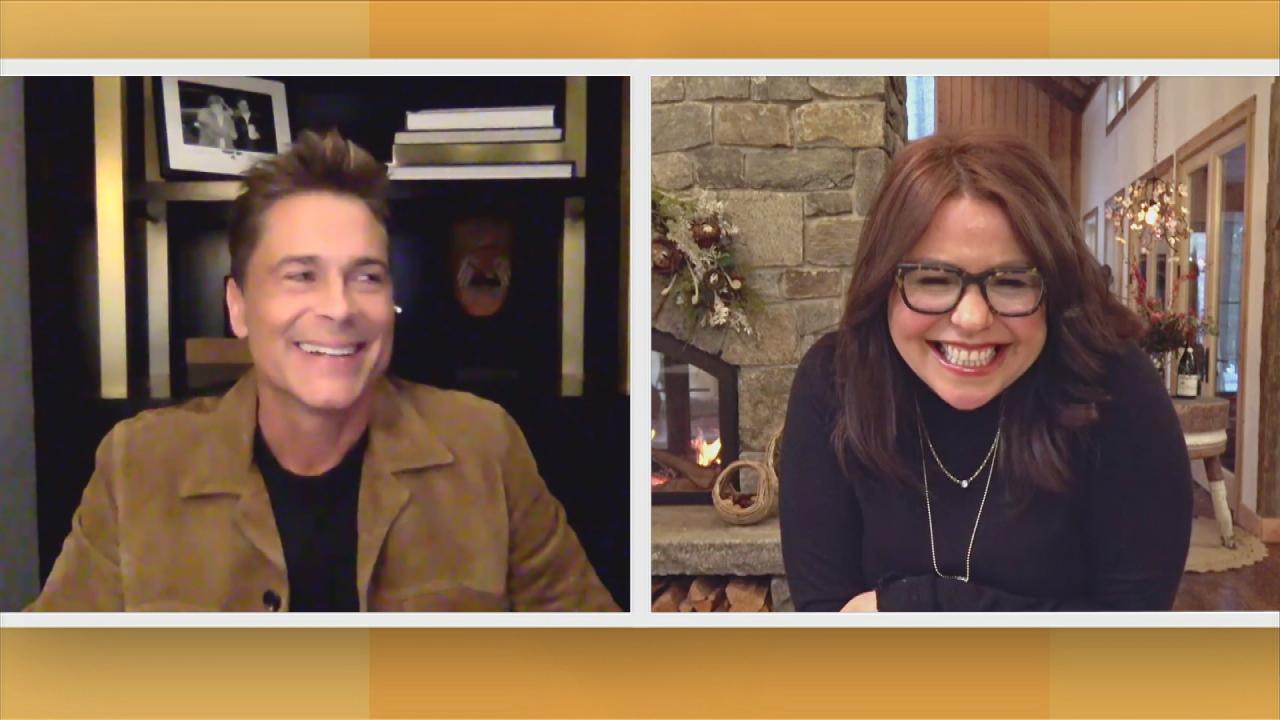 Rob Lowe On His "West Wing" Pride + What It's Like Working With …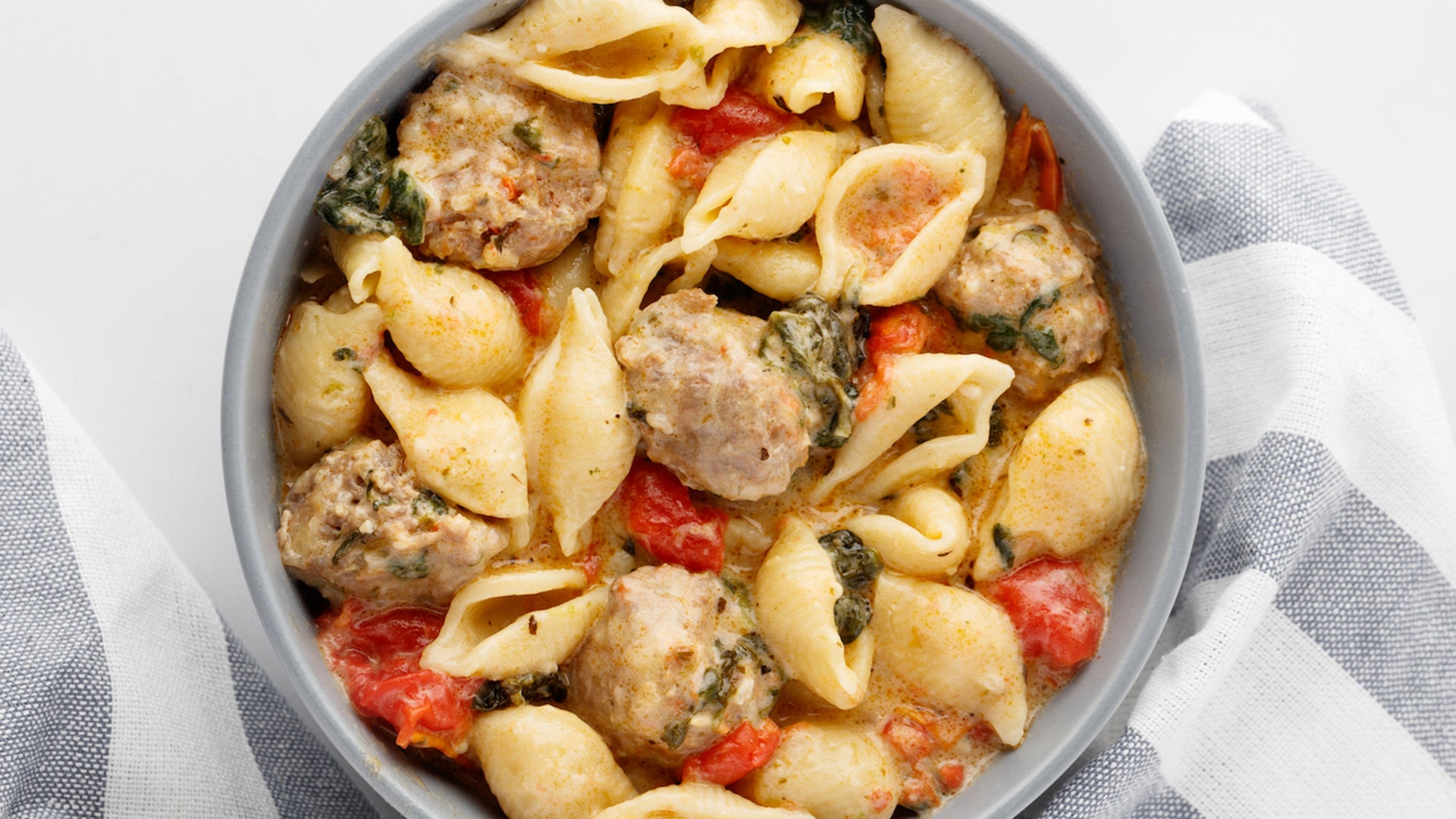 How To Make Instant Pot Sausage & Shells | 20 Minute Meal | Pres…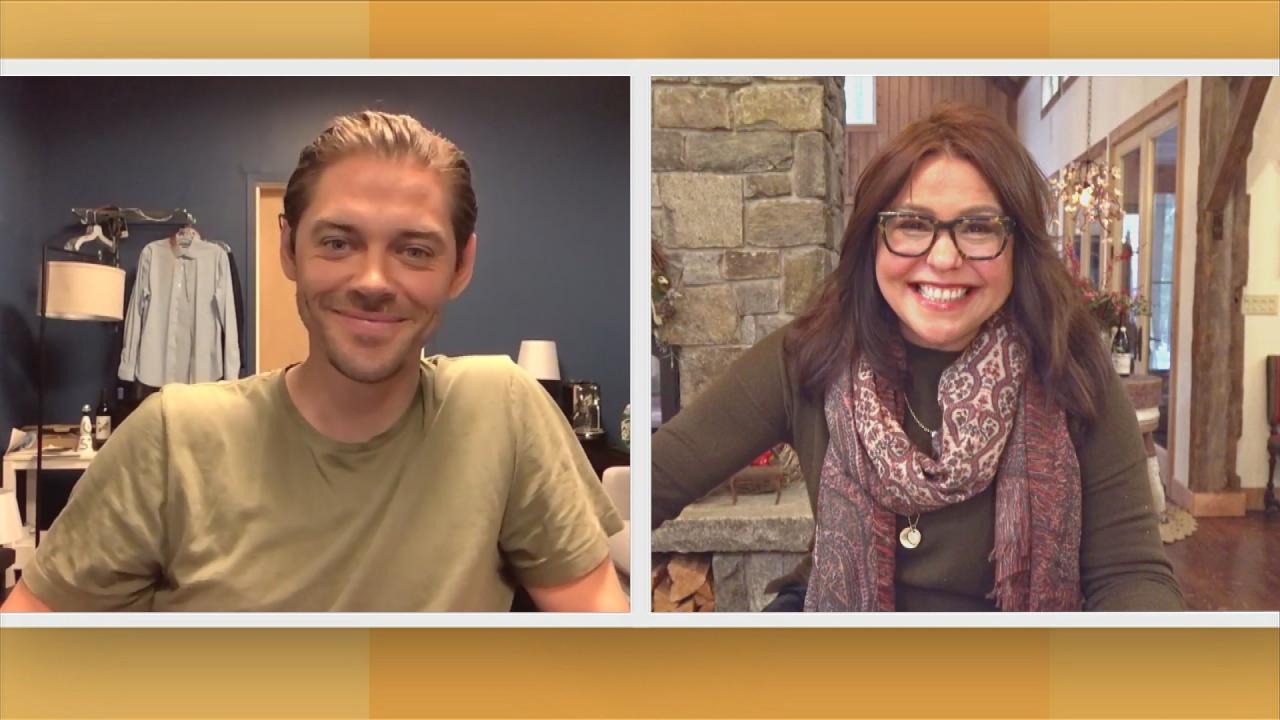 Prodigal Son's Tom Payne On His Covid Wedding: "We got married b…
Ingredients
4 bulbs garlic, remove 1 large clove from 1 bulb and peel it
EVOO Extra Virgin Olive Oil for liberal drizzling, plus about 1/3 cup
8 sprigs rosemary
2 large Russet potatoes
Grill seasoning such as Montreal Steak Seasoning by McCormick
8 slices smoky bacon
2 T-Bone steaks
Salt and coarse black pepper
Balsamic drizzle
1 shallot, peeled
2 teaspoons tomato paste
Hot water
1 tablespoon Dijon mustard
1 tablespoon Worcestershire sauce
2 tablespoons wine vinegar
1 heart of romaine lettuce, chopped
1 pint cherry tomatoes, halved
1 small red onion, chopped or quartered lengthwise then very thinly sliced
1 generous bunch watercress or Upland cress, trimmed
Preparation
Heat oven to 425F. Cut ends off bulbs of garlic to expose all of the cloves. Set on a piece of foil big enough to wrap up and over bulbs and drizzle with a little EVOO to lightly coat the garlic. Break 2 sprigs of rosemary in half and place a sprig on top of each garlic bulb, wrap and seal foil in a pouch. Place in oven and roast 45-50 minutes until very tender.
Cut potatoes into 10 wedges each, then wedges into bite-sized chunks. Dress the potatoes in just enough EVOO to lightly coat the spears, a couple of tablespoons. Season liberally with grill seasoning and arrange on a baking sheet. Bake 45-50 minutes, to tender and brown and crispy at edges, flipping only once. Remove from oven and cool.
Arrange bacon on slotted broiler pan or on rack arranged over baking sheet and bake under the potatoes for 12-15 minutes until crisp. Remove and cool then chop.
Preheat grill pan over medium-high heat or prepare outdoor grill.
Take the chill off the steaks and allow them to come to room temperature. Pat the meat very dry then season with salt and pepper. Finely chop the rosemary. Grate or finely chop 1 large clove of garlic and mash the rosemary with the paste. Place in small bowl and cover with EVOO. Dress the meat with a brush of rosemary oil and grill 8-9 minutes total for medium-rare, basting occasionally with the rosemary oil. Grill 12-15 minutes turning occasionally for medium-well doneness. Let steaks rest to allow juices to redistribute, then cut the meat away from the bone and thinly slice against the grain.
Grate shallot into bottom of a salad bowl using a Microplane or small side of a box grater. Place tomato paste in a small cup and add a splash of very hot water, stir to combine and add to bowl along with mustard, Worcestershire and vinegar. Whisk in the EVOO, about 1/3 cup. Season the dressing with salt and lots of pepper. Add romaine, tomatoes, onions, watercress, potatoes and bacon to the bowl and toss to combine.
Arrange the salad on dinner plates. Dress the meat with any remaining rosemary oil. Divide the sliced meat into 4 portions and arrange along the salad with a head of roast garlic to eat with the meat.