BLT Bowties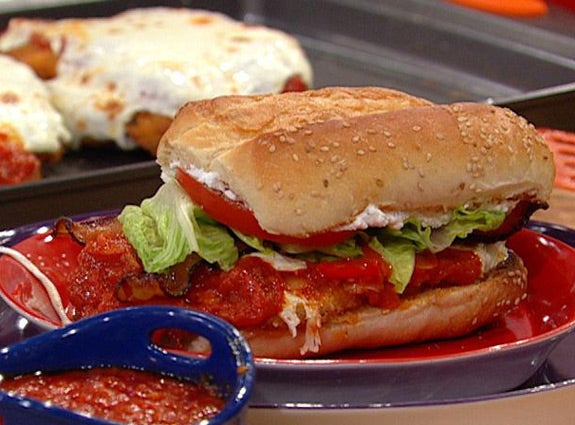 Crispy Chicken Parm BLT Hero Sandwiches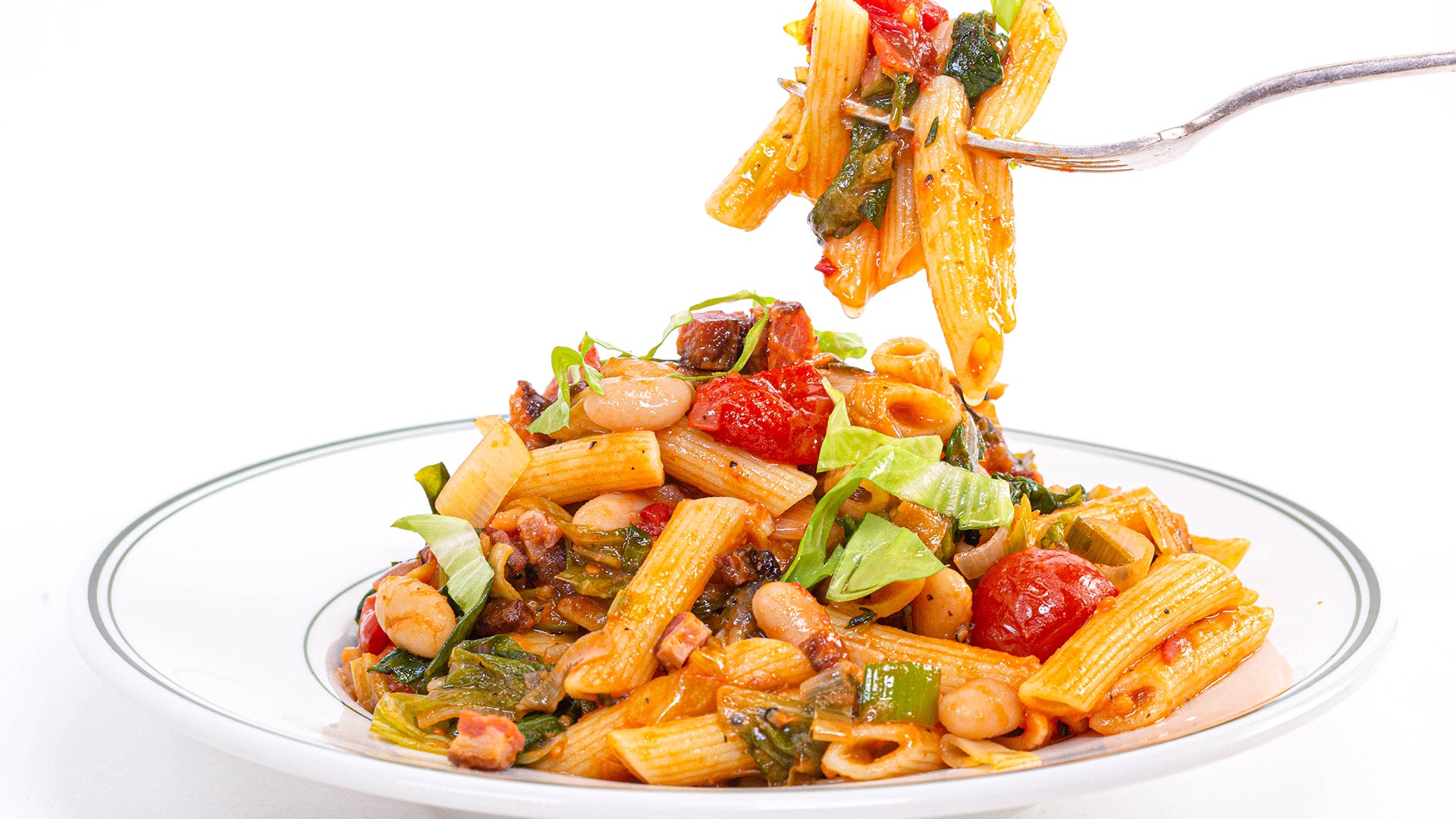 How To Make BLT Pasta (Bacon, Leek, Tomato & Greens Penne) By Ra…
Clams Casino Bread Pizza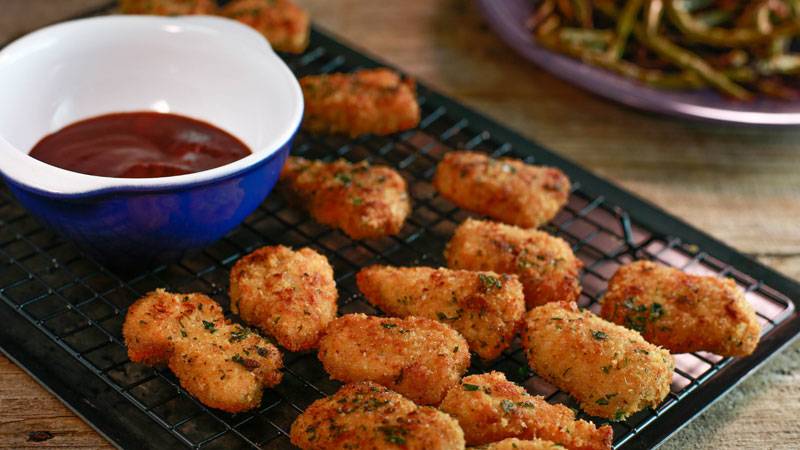 Garlic-Bread Chicken Nuggets with Balsamic Ketchup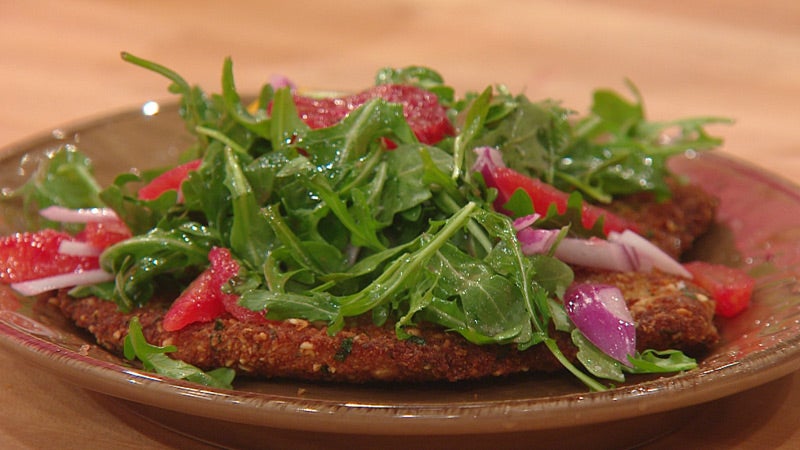 Nutty Chicken Cutlets with Citrus Salad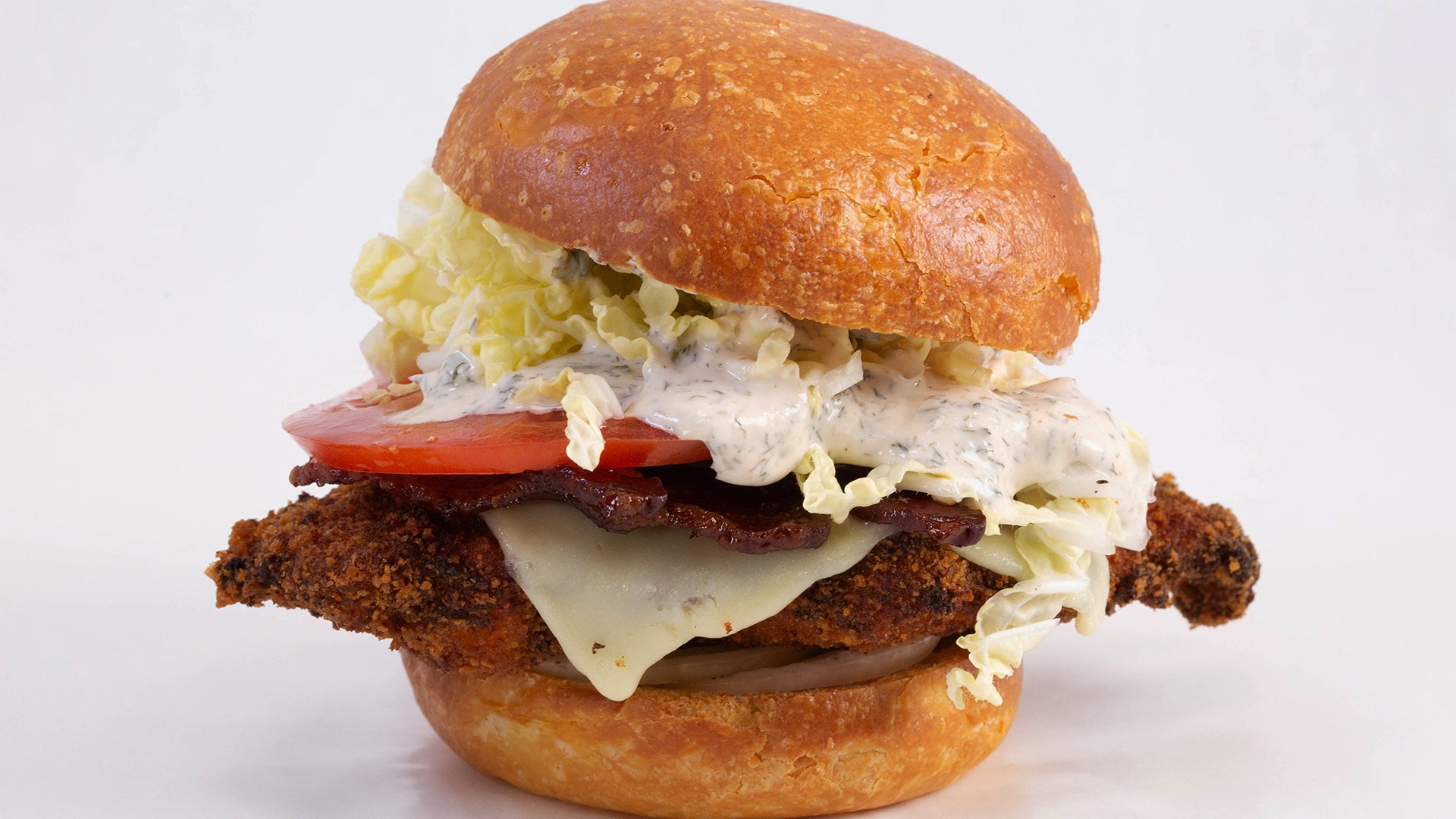 How To Make Ranch Fried Chicken Sandwiches with BLT and Overnigh…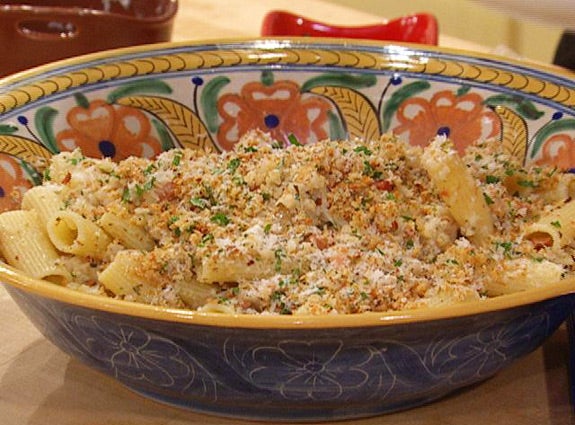 Rigatoni with Cauliflower Sauce and Toasted Garlic Breadcrumbs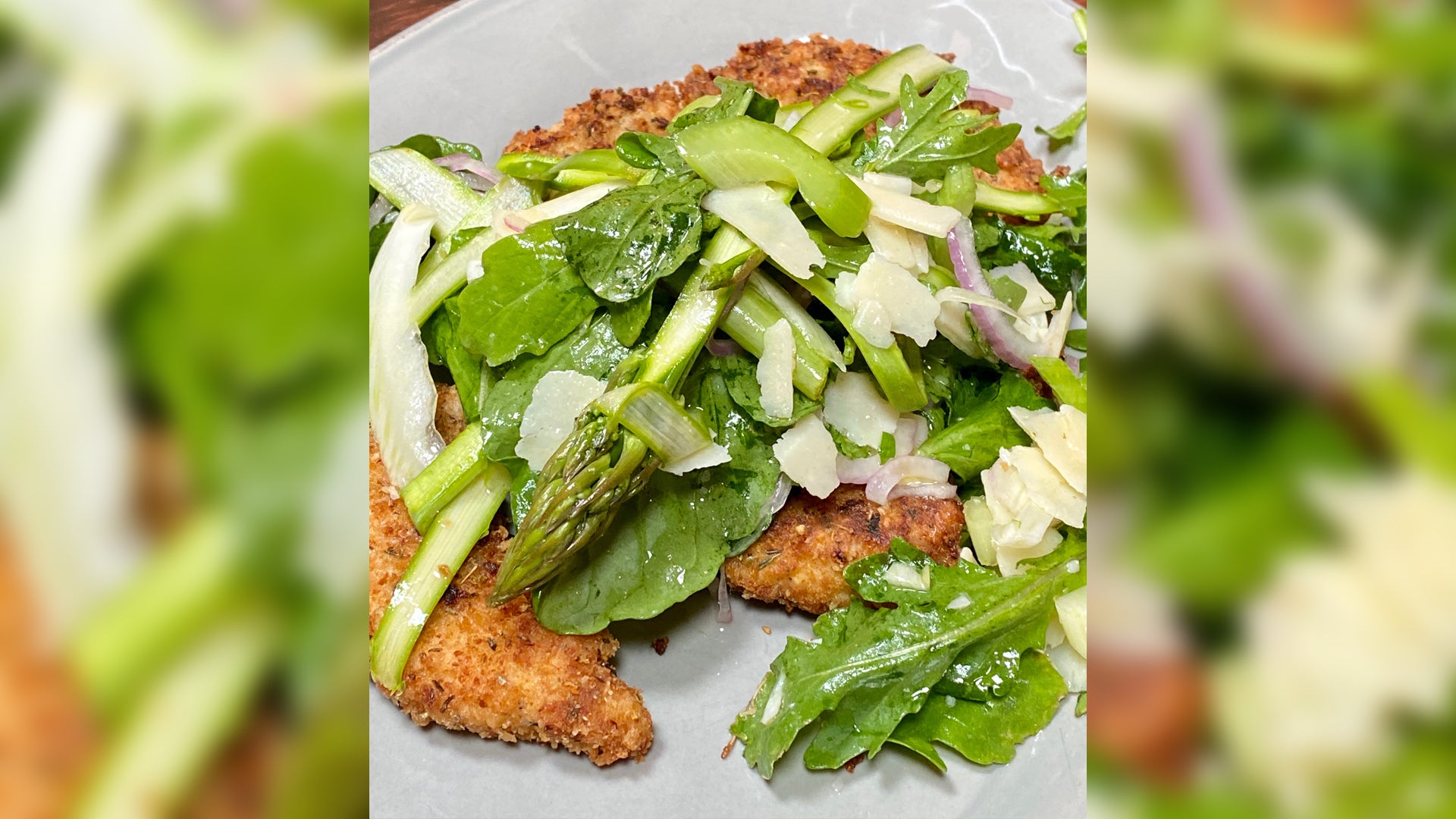 How To Make Chicken Milanese With Asparagus & Arugula Salad | #S…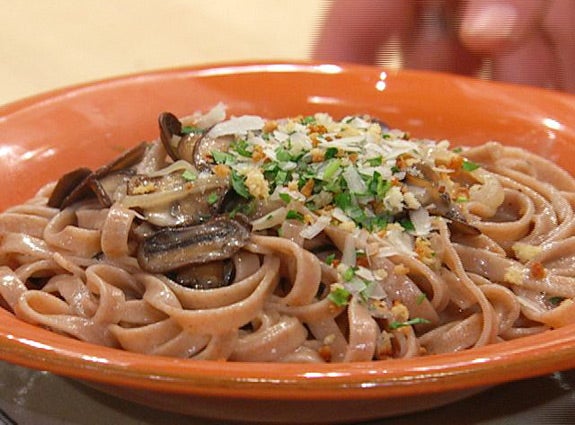 Creamy Mushroom and Marsala Fettuccine with Garlicky Breadcrumb …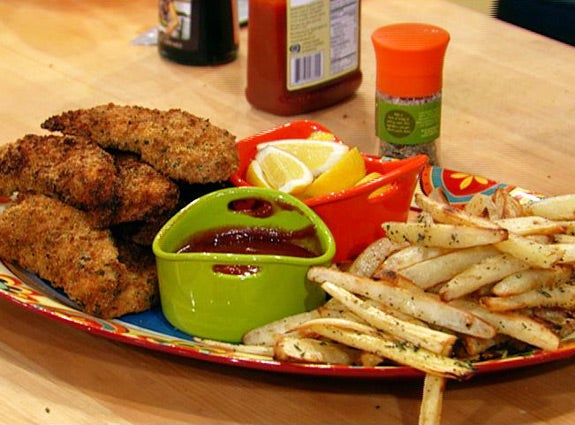 Oven-Fried, Italian-Style Chicken Tenders with Roasted Parsnip a…
Ingredients
EVOO Extra Virgin Olive Oil, for drizzling, plus 2 tablespoons
12 slices good quality smoky bacon, cut into half-inch dice
1 1/2 cups panko breadcrumbs
A handful of flat-leaf parsley, chopped
A couple of generous handfuls grated Parmigiano-Reggiano cheese
1 small red onion, finely chopped
4 cloves garlic, chopped or grated
A pinch crushed red pepper flakes
2 pints cherry tomatoes
Salt and pepper
1 pound bowtie pasta
4 cups arugula, a couple of bundles, coarsely chopped
1 cup basil leaves, about 20 leaves, torn or coarsely chopped
Preparation
Heat a drizzle of EVOO in a skillet over medium to medium-high heat. Add bacon and brown to crisp. Remove to plate to drain. Add Panko crumbs to the pan with the bacon drippings and toast to golden brown. Add parsley and a couple of handfuls of grated cheese. Toss to combine, turn off heat and reserve the crumbs.
Heat 2 tablespoons EVOO in a large skillet with tight-fitting lid over medium heat. Add onions and garlic, and cook to soften, 3-4 minutes, stirring frequently. Add red pepper and cherry tomatoes. Season with salt and pepper, and cover pan tightly with lid. Cook, shaking occasionally, until tomatoes begin to burst, about 8 minutes. Remove cover and gently mash up the tomatoes a bit with a wooden spoon.
Meanwhile, bring a pot of water to a boil for pasta. Salt water and cook bowties to al dente. Just before draining, add a cup of the starchy liquid to the cherry tomato sauce. Drain pasta.
Add arugula and basil to the tomato sauce, along with the reserved bacon and drained bowties. Season with black pepper and salt, and toss to combine. Garnish bowls of pasta with the seasoned crumbs and serve.