Beef and Two-Tomato Sauce with Whole Grain Spaghetti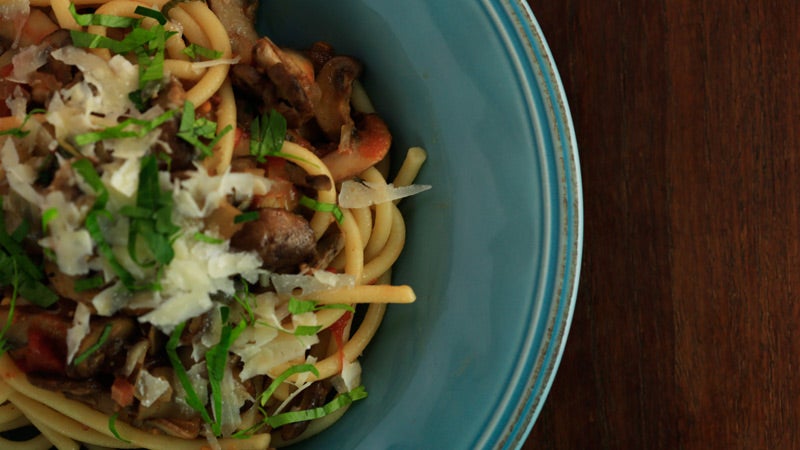 Tomato Sauce with Mushrooms and "Fat Spaghetti"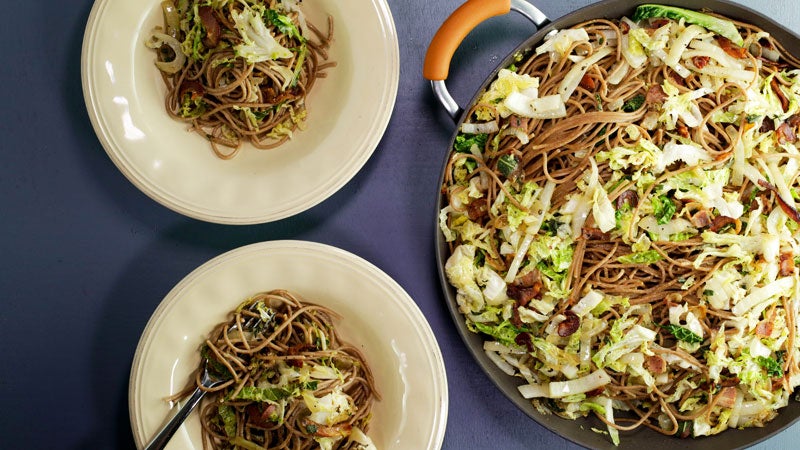 Spaghetti with Bacon and Cabbage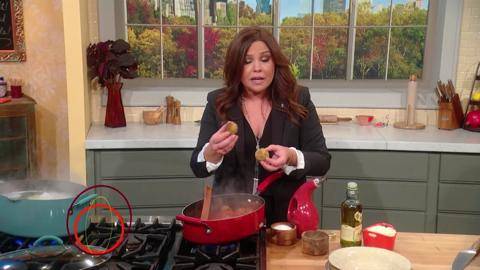 Spaghetti and Tuna Balls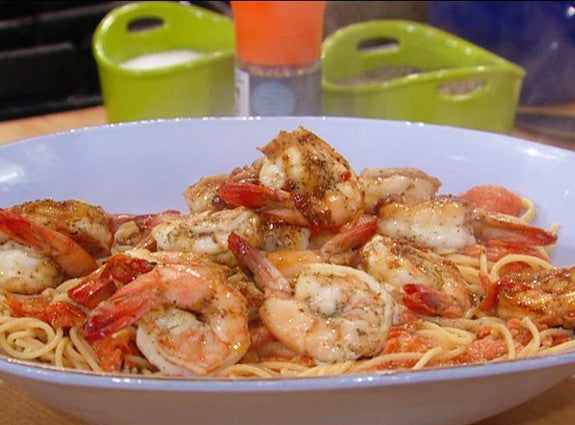 Garlic-Chili Shrimp and Greek Spaghetti with Feta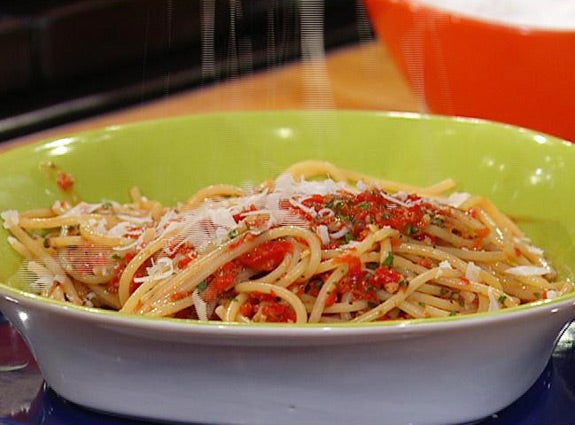 Spaghetti with Red Pepper Pesto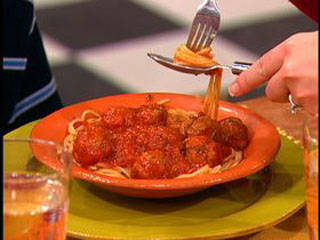 The Ultimate Spaghetti and Meatballs Supper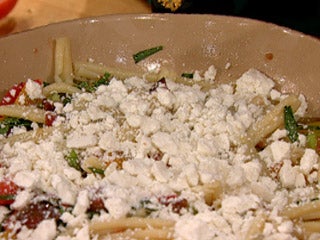 Pasta With Tomato Raw Sauce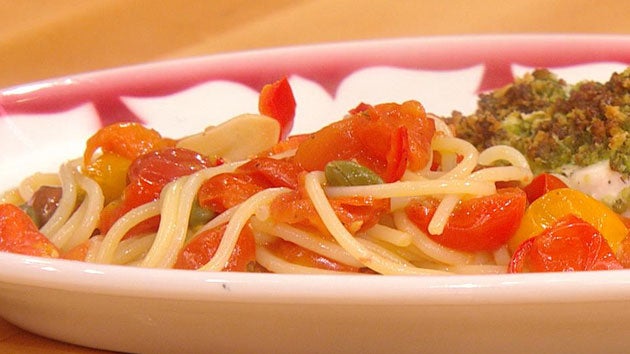 Quick Cherry Tomato Sauce & Spaghetti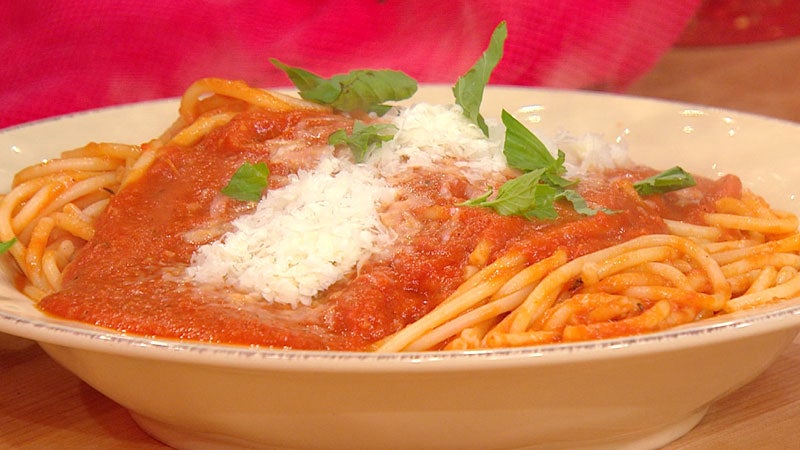 Roasted Tomato, Garlic and Red Pepper Sauce with Pici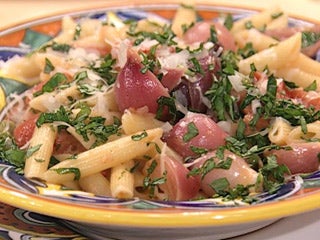 Penne with Vodka Sauce, Pearl Onions and Peas
Ingredients
1 cup loosely packed dry sun dried tomatoes
1 cup beef stock
2 tablespoons EVOO Extra Virgin Olive Oil
1 pound ground sirloin
1 medium onion, finely chopped
4 cloves garlic, finely chopped
Salt and pepper
A couple of pinches red pepper flakes
1 teaspoon dried marjoram or oregano, 1/3 palmful
1/2 cup dry white or red wine
1 28-ounce can Italian crushed tomatoes
A handful of flat-leaf parsley, finely chopped
2 tablespoons butter
A handful of grated Pecorino Romano cheese, plus some to pass at table
1/2 cup basil leaves, 10-12 leaves, thinly sliced or torn
Preparation
Place sun dried tomatoes in small pot and cover with stock and 1/2 cup water. Bring water to a boil then reduce heat to low and let the sun dried tomatoes reconstitute.
Place a large pot of water on the stove to come to a boil for the pasta.
Meanwhile, in a deep skillet or Dutch oven, heat 2 tablespoons EVOO, a couple of turns of the pan, over medium-high heat. Add beef and brown and crumble until the meat is deep brown in color, 8-10 minutes. Add onions, garlic, salt, pepper, red pepper flakes, and marjoram or oregano and cook a few minutes more to soften the onions.
Pure tangy, reconstituted sun dried tomatoes with the stock in food processor.
Add wine to deglaze the meat and onions, then stir in sun dried tomato pure and the crushed tomatoes. Bring sauce to a bubble, reduce heat to simmer and cook pasta.
Cook whole grain or whole wheat pasta to al dente and reserve a ladle of starchy cooking liquid just before draining. Return pasta back to hot pot along with butter, starchy water and half of the meat sauce. Toss vigorously with tongs to combine. Add in parsley and a handful of cheese and toss to incorporate. Serve spaghetti in shallow bowls with remaining sauce spooned overtop and garnished with torn basil.