Quick Rosemary Chicken and Potatoes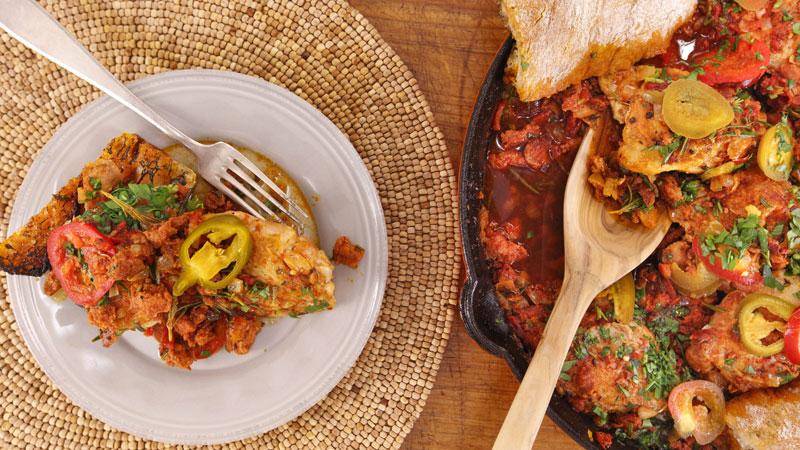 Spanish Chicken Thighs with Rosemary and Lemon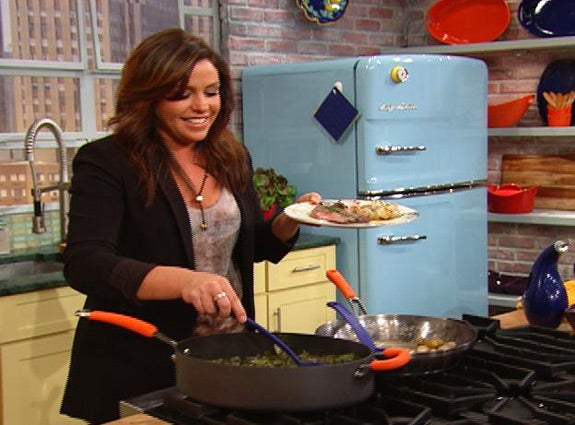 Meat and Potatoes Meal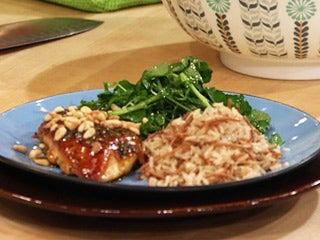 Honey-Rosemary Chicken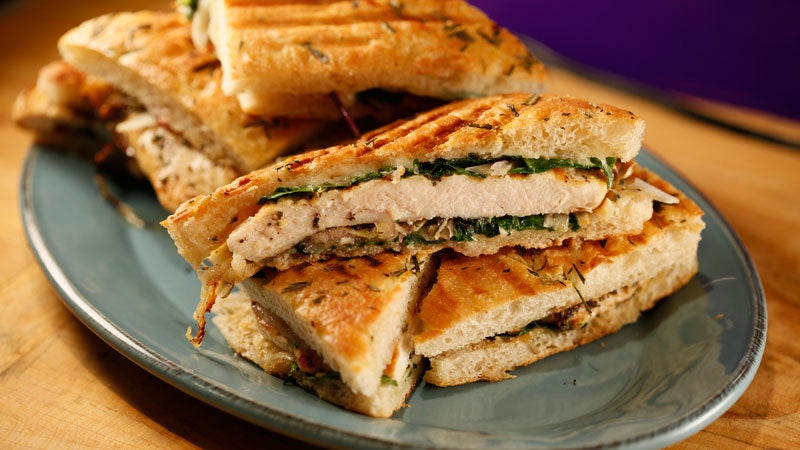 Grilled Rosemary Chicken Melts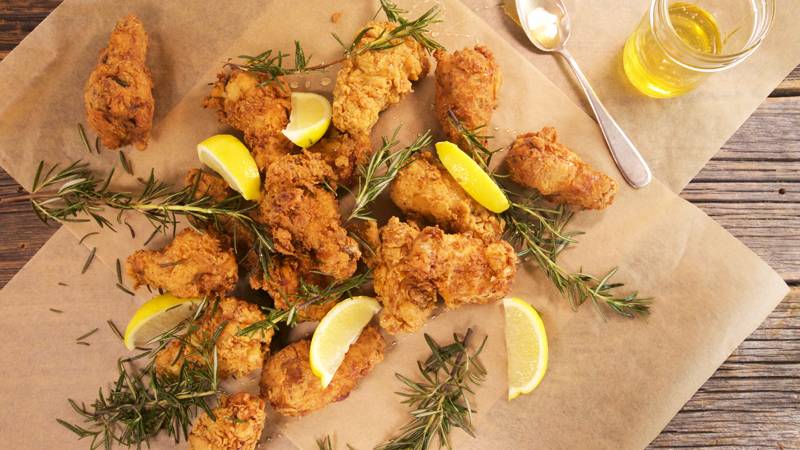 Fennel and Rosemary Fried Chicken or Chicken Wings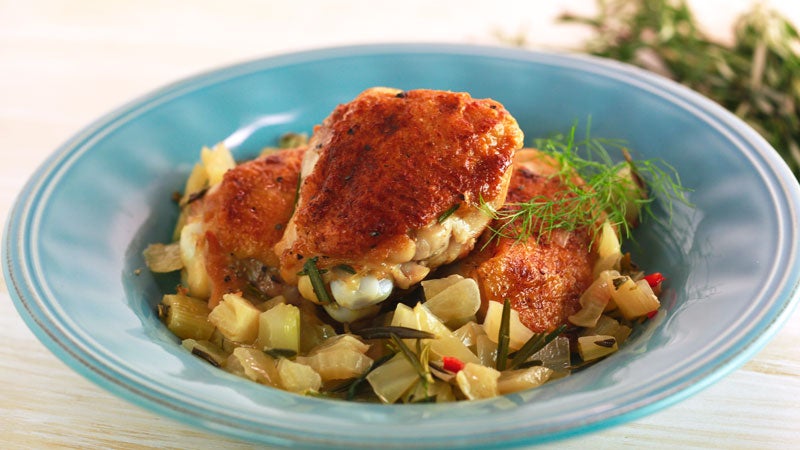 Chicken One-Pot with Lemon and Rosemary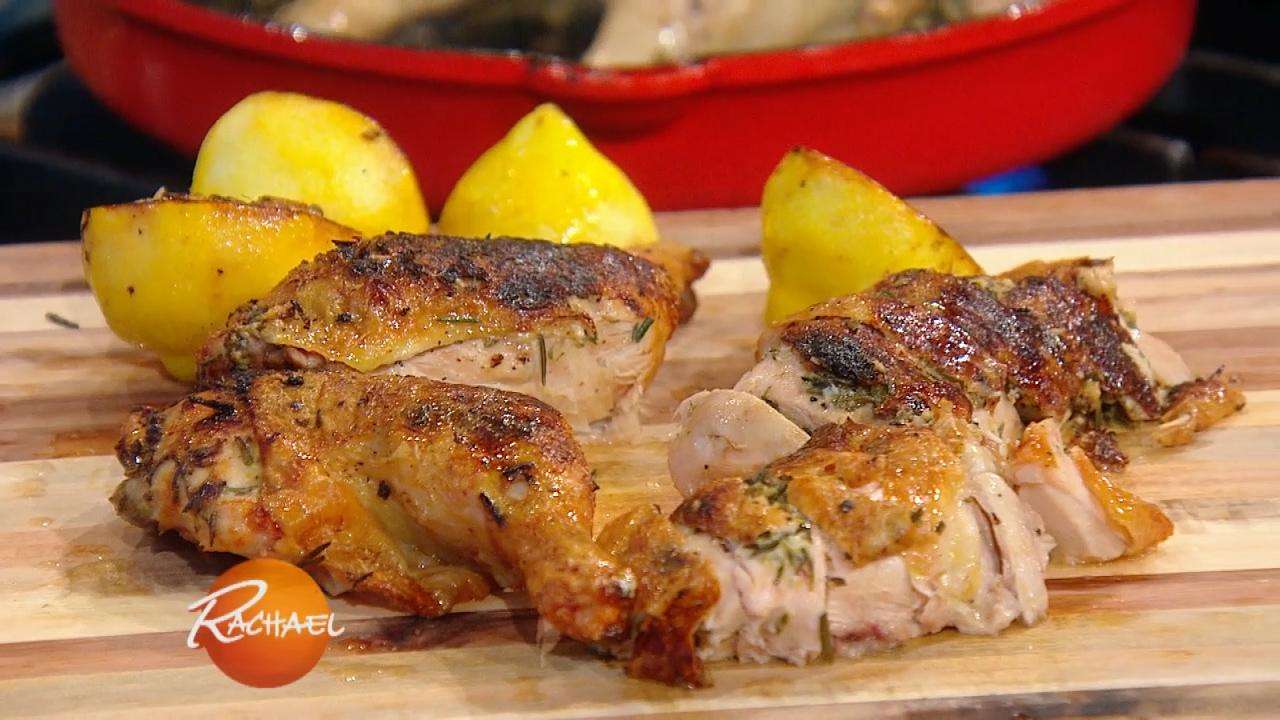 Rosemary-Garlic Chicken Under a Brick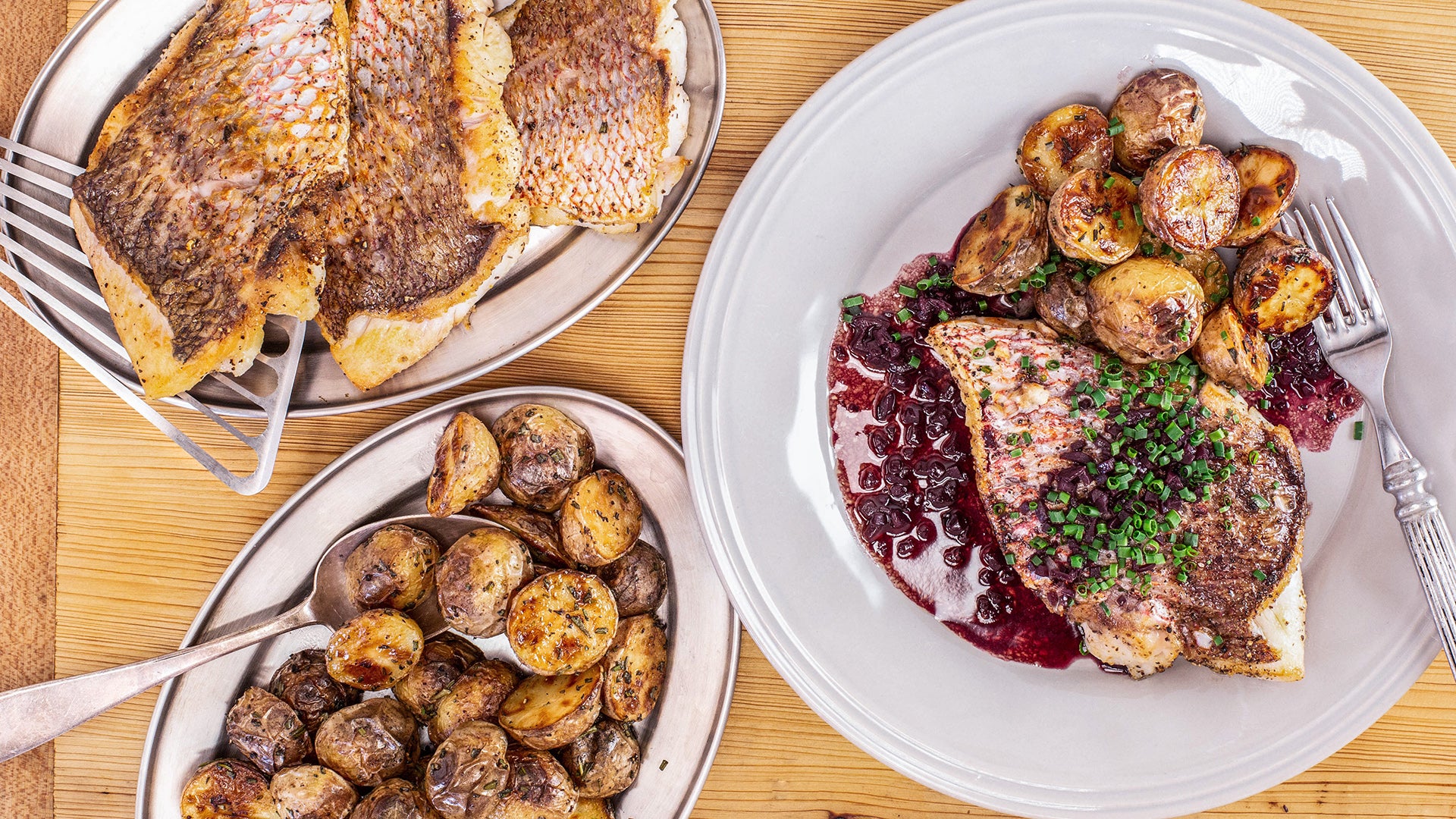 How To Make Fish With Red Wine Sauce And Rosemary Potatoes By Ra…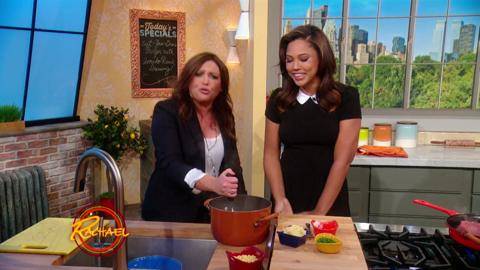 Ayesha Curry's Family-Friendly Steak and Potatoes Dinner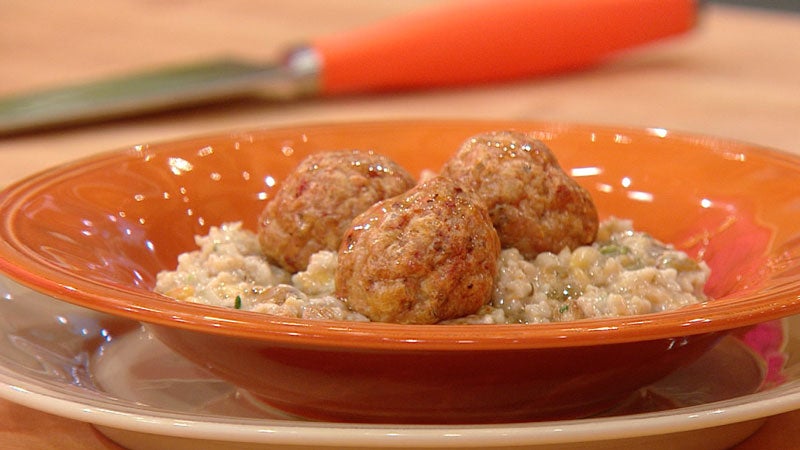 Fennel, Rosemary and Honey Oatmeal with Chicken Sausage Meatballs
Ingredients
1 pound baby Yukon Gold potatoes
1 small head cauliflower, cut into florets
8 cloves garlic, smashed and peeled
Salt and pepper
1 cup chicken stock
2 tablespoons EVOO Extra Virgin Olive Oil
4 bone-in, skin-on chicken breast pieces, halved across the breasts with sharp knife
4 sprigs rosemary, finely chopped
1 cup dry white wine
Preparation
Preheat oven to 450F.
Place the potatoes, cauliflower and garlic in a pot with tight-fitting lid. Season with salt and pepper, add stock and bring to boil. Cover and reduce heat to a simmer. Cook 10-12 minutes.
Meanwhile, heat a large, cast-iron skillet over medium-high heat. Pat the chicken dry with a paper towel, and season with salt, pepper and rosemary. Add EVOO to skillet, 2 turns of the pan. When oil smokes, add chicken skin-side down and cook 10 minutes or so, turning once.
Remove chicken to a plate and add wine to the pan, scraping up the drippings. Add potatoes, cauliflower and garlic to pan, and top with the browned chicken. Transfer to oven and cook 10-12 minutes more, until vegetables are very tender and the chicken is cooked through.
Serve chicken, potatoes and cauliflower with giardiniera alongside or topped with a little balsamic drizzle, if desired.