Move Over Marshmallows: Sweet Potato Mash Topped with Caramelize…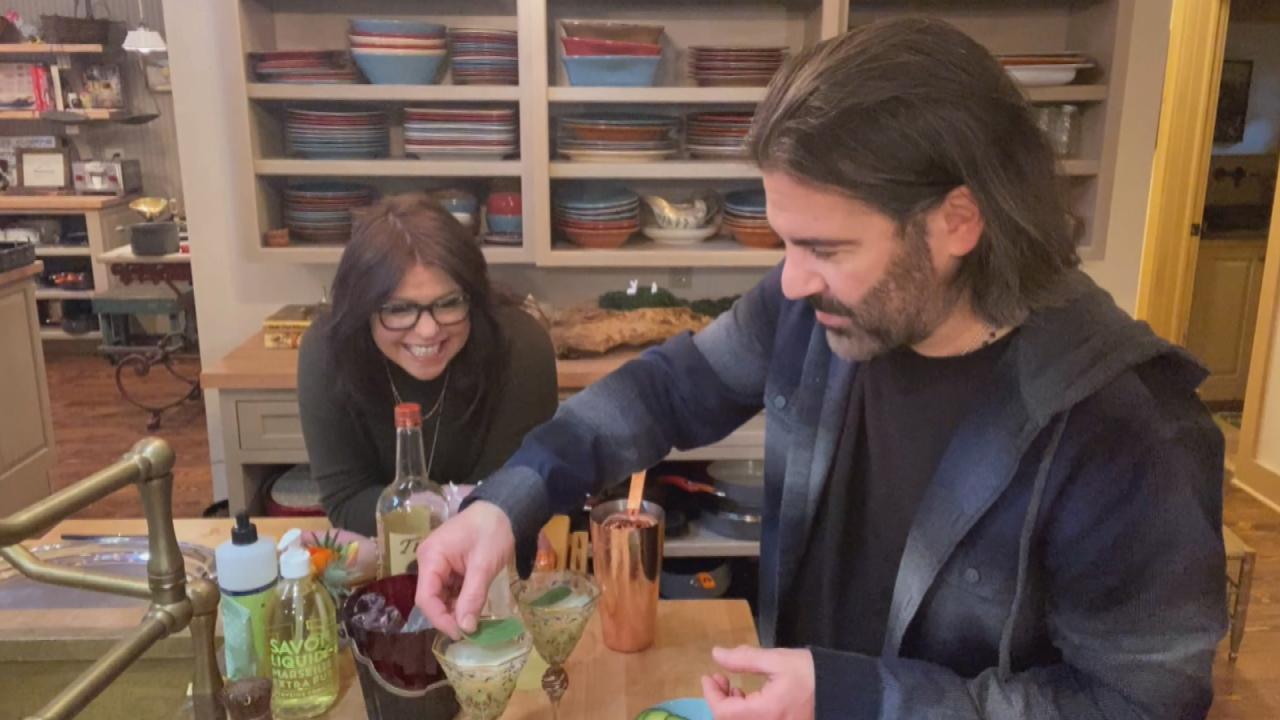 How To Make a Sage Advice Cocktail | John Cusimano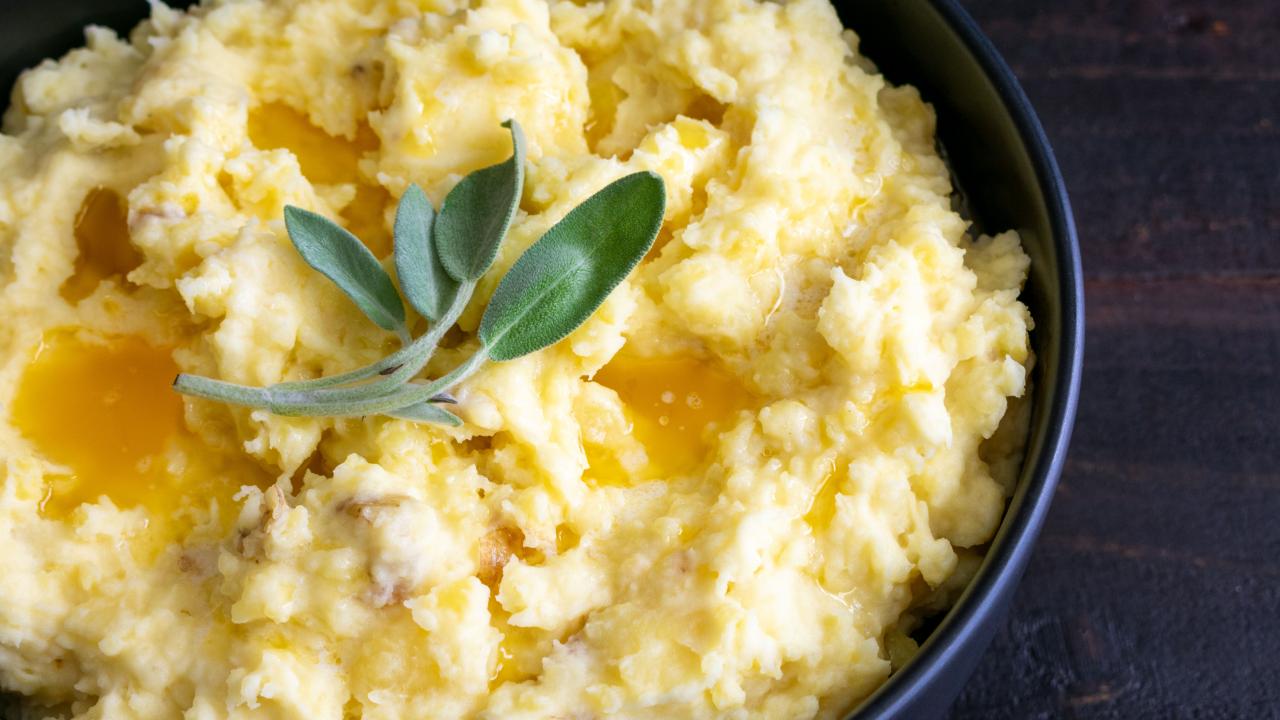 How To Make Garlicky Mashed Potatoes and Parsnips | Rachael Ray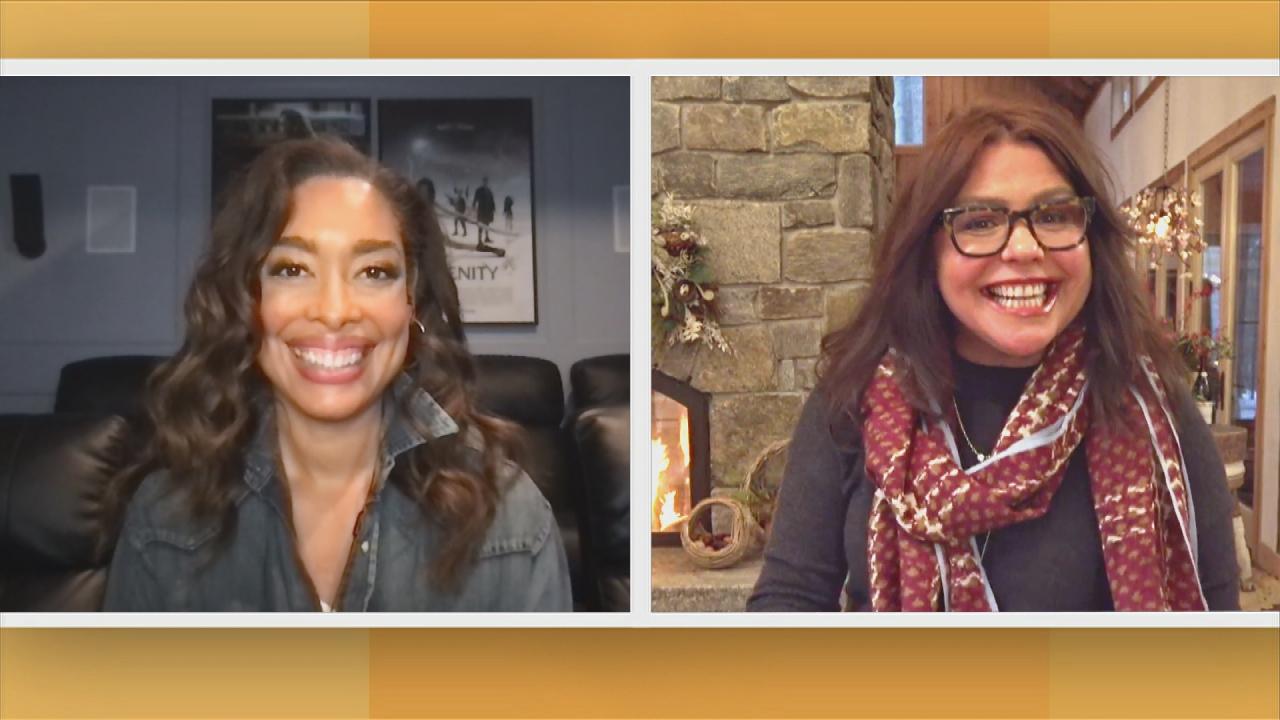 Gina Torres On "9-1-1: Lone Star" Co-Star Rob Lowe: "It's a litt…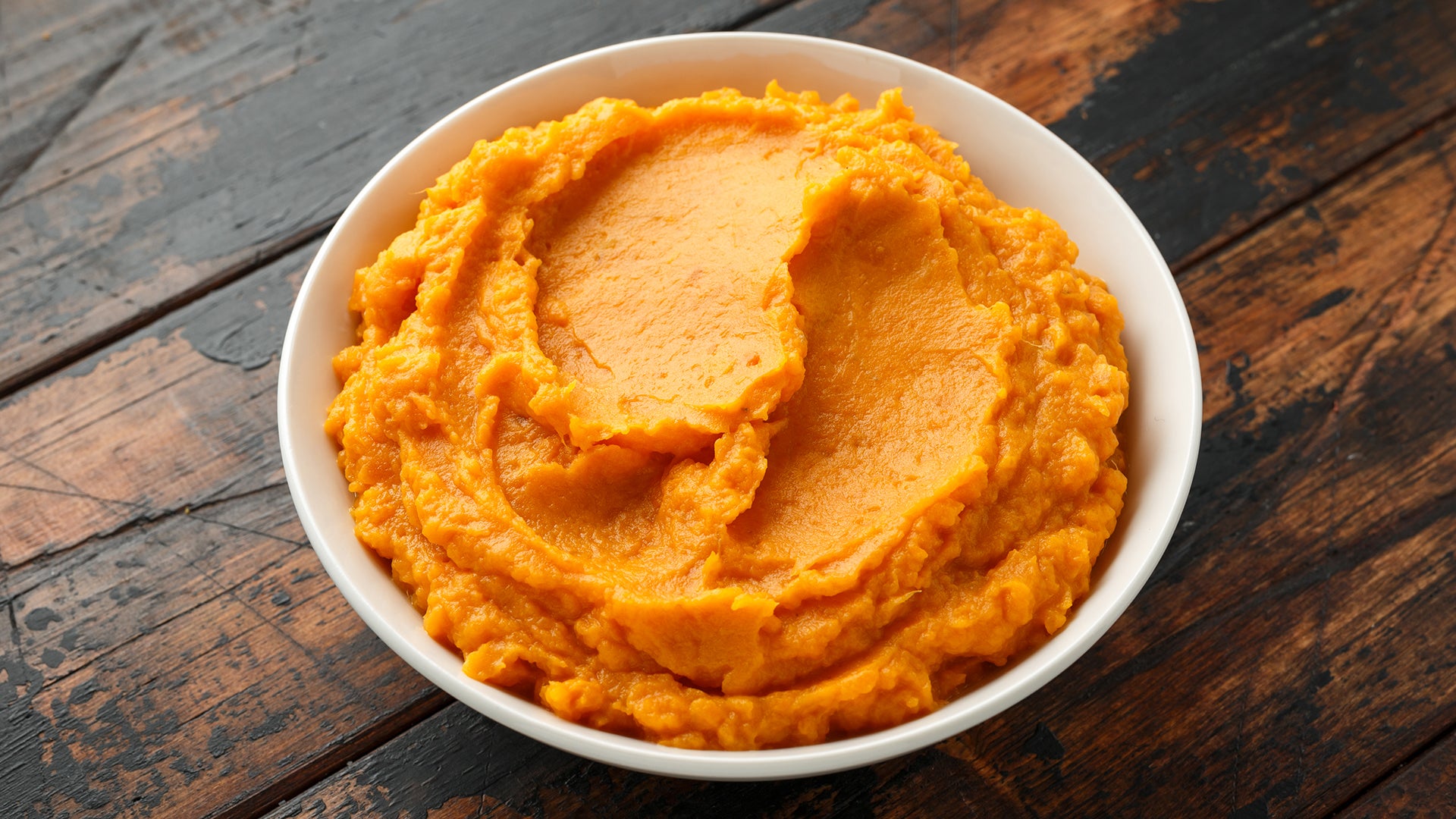 How To Make Root Vegetable Puree | Amanda Freitag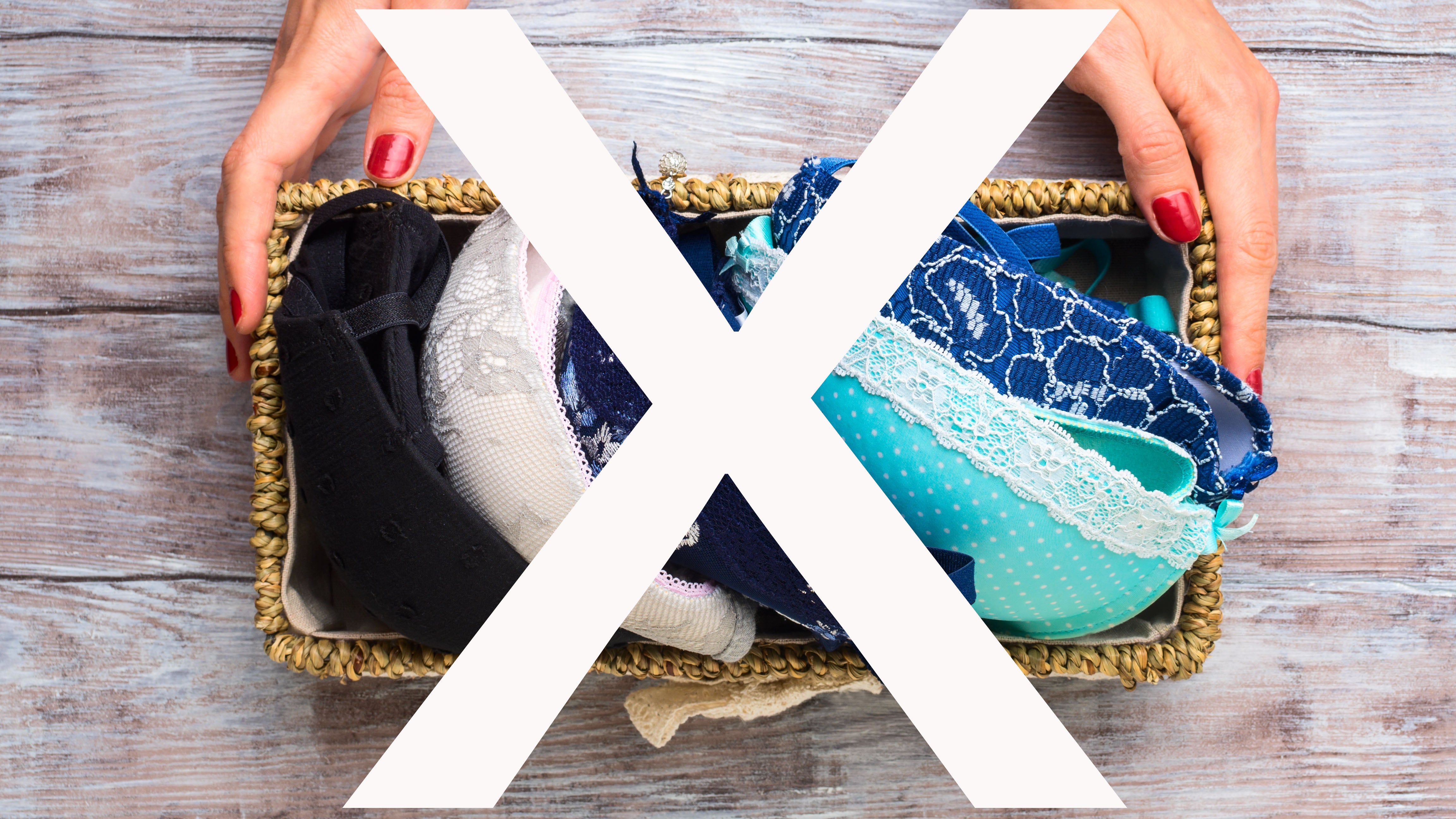 The Right Ways To Store Bras | You're Doing It Wrong | Expert Br…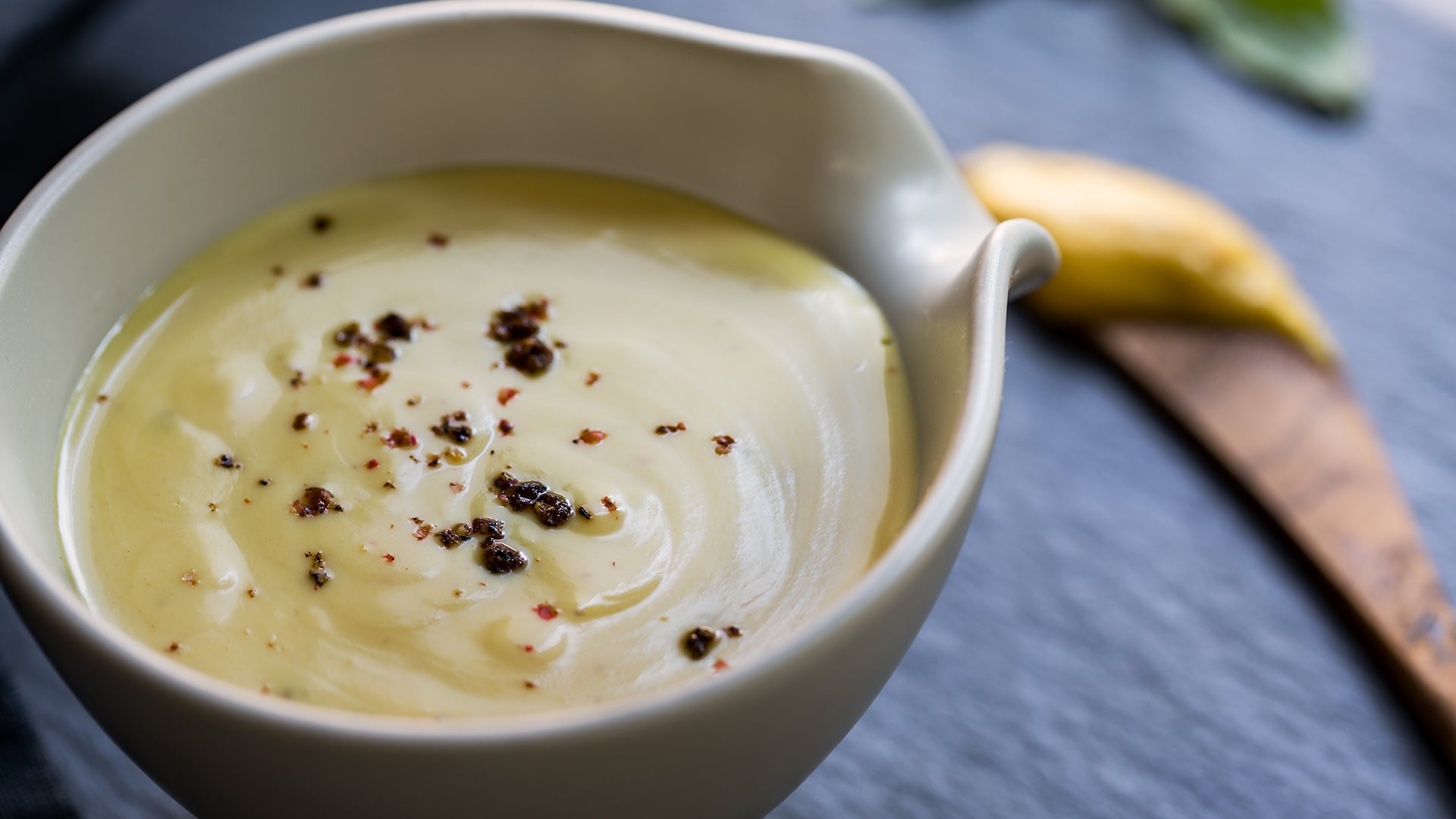 How To Make Creamy Mustard Sauce | Amanda Freitag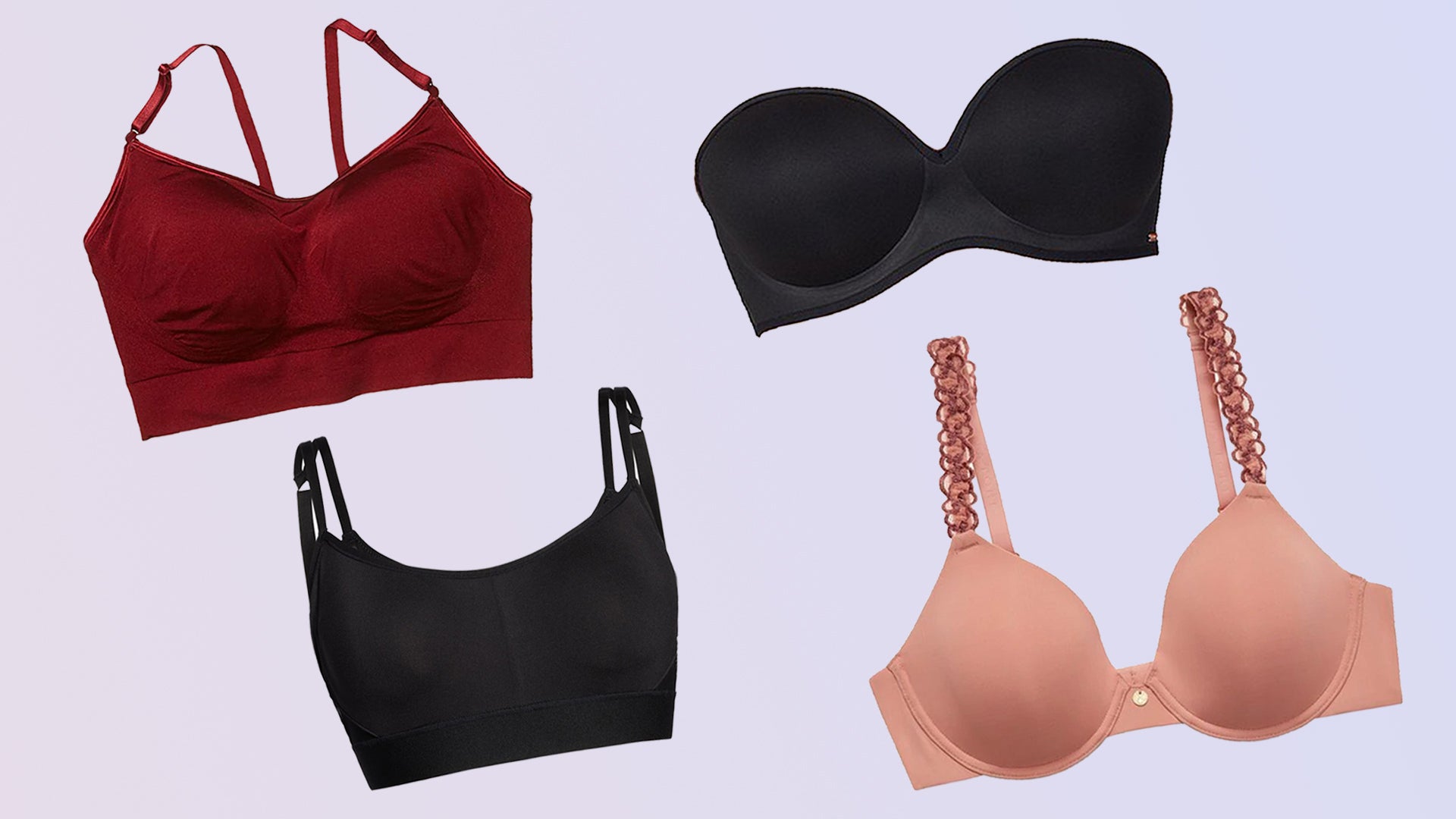 5 Bras You Need NOW | Bra Fitting Expert Kimmay Caldwell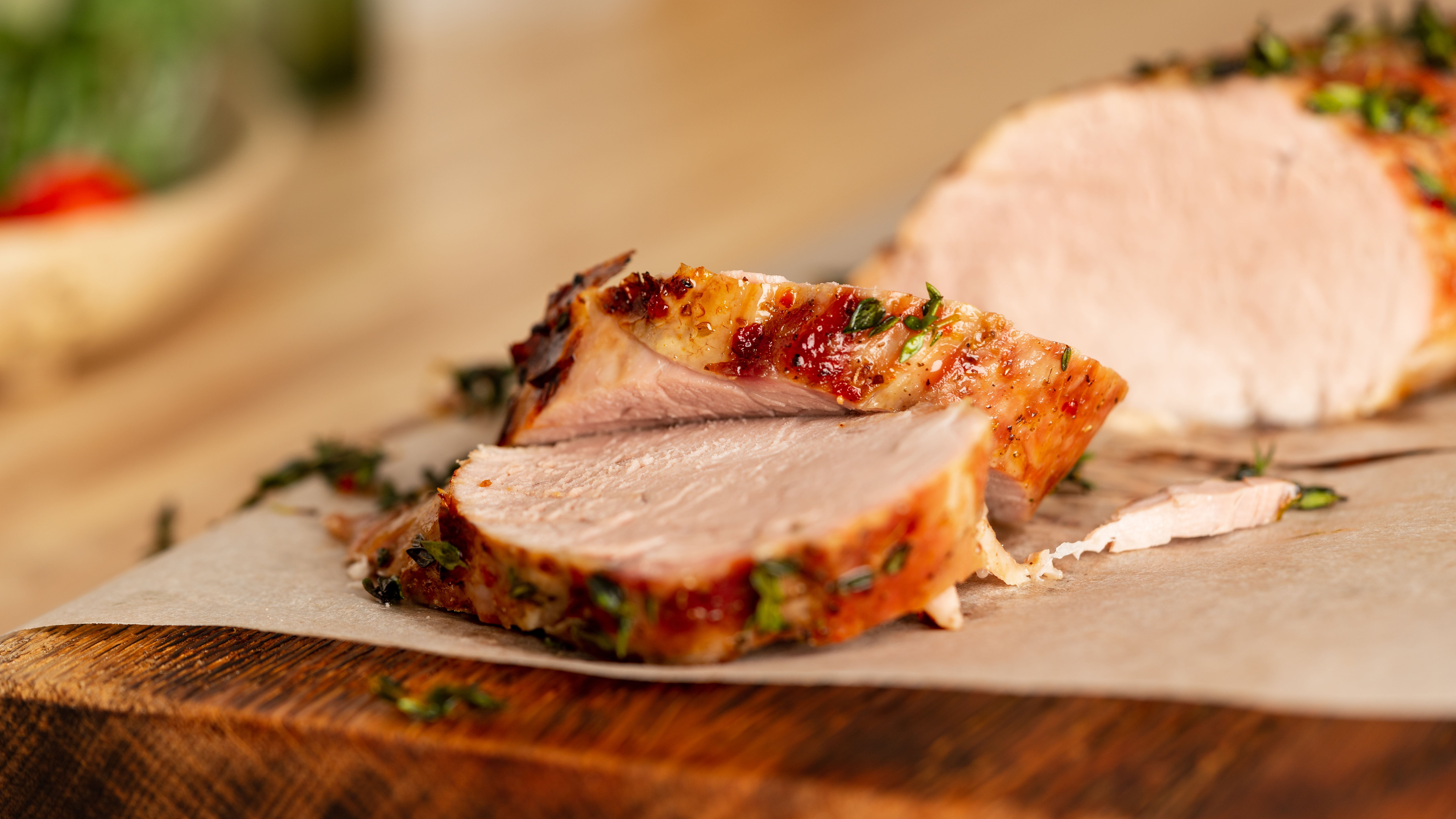 How To Make Honey-Glazed Pork Tenderloin | Amanda Freitag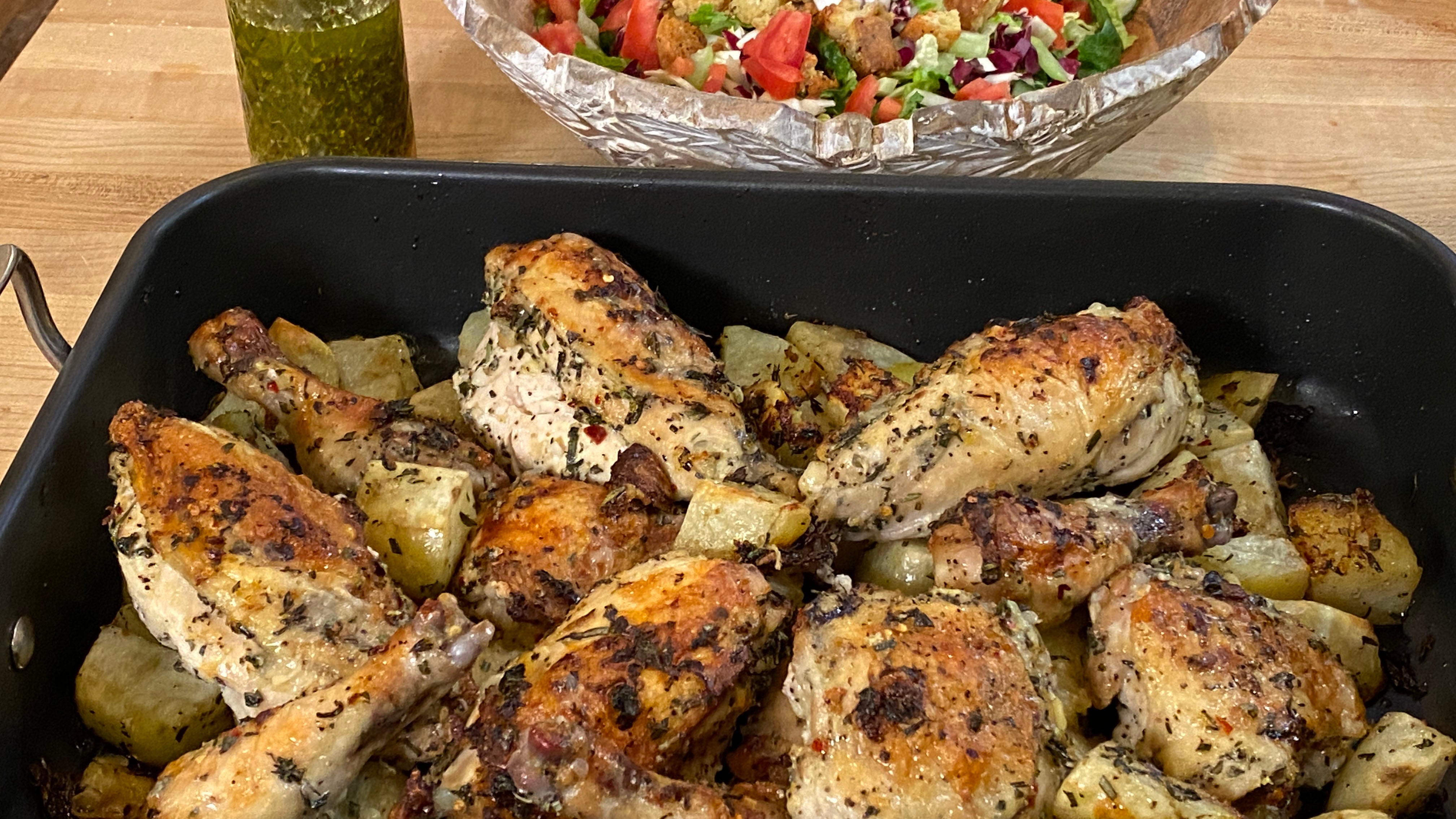 How To Make Garlic Herb Roast Chicken with Potatoes | Rachael Ray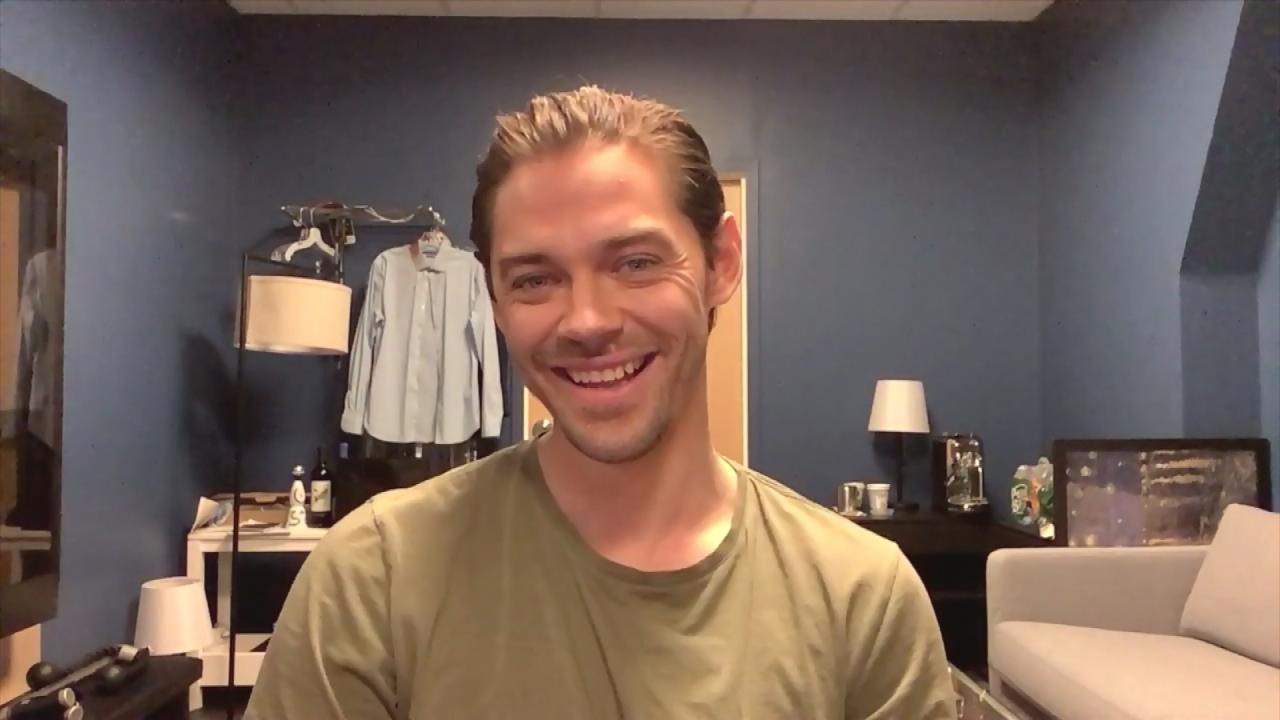 Prodigal Son's Tom Payne Talks Season 2 + Rach's Maple Pork Chop…
Ingredients
3 pounds sweet potatoes, peeled and sliced on a bias
3 tablespoons butter
Zest and juice of 1 orange, divided
1 cup chicken stock
1/2 cup brown sugar
1/2 teaspoon grated nutmeg
Salt and pepper
2 bananas, thinly sliced
2 tablespoons sugar
Preparation
Preheat broiler.
Boil potatoes until tender, drain and reserve.
Return the pot to the stovetop over medium heat and add butter and orange juice. Cook 1 minute then add stock and brown sugar. Add reserved potatoes back to the pot and mash until combined. Season with nutmeg, salt, pepper and orange zest, to taste.
Pour the potatoes out into a 9x9 baking dish and layer the banana slices over the top, overlapping them like shingles. Sprinkle the top with sugar and broil until caramelized.