Wild Mushroom-Barley Soup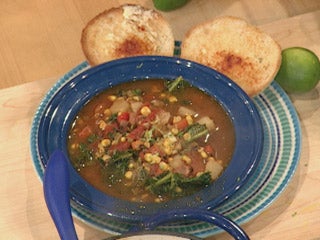 Chorizo Corn Soup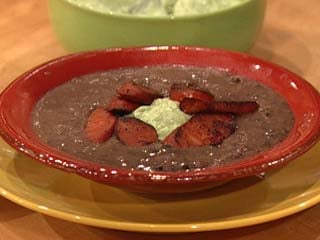 Chorizo Black Bean Soup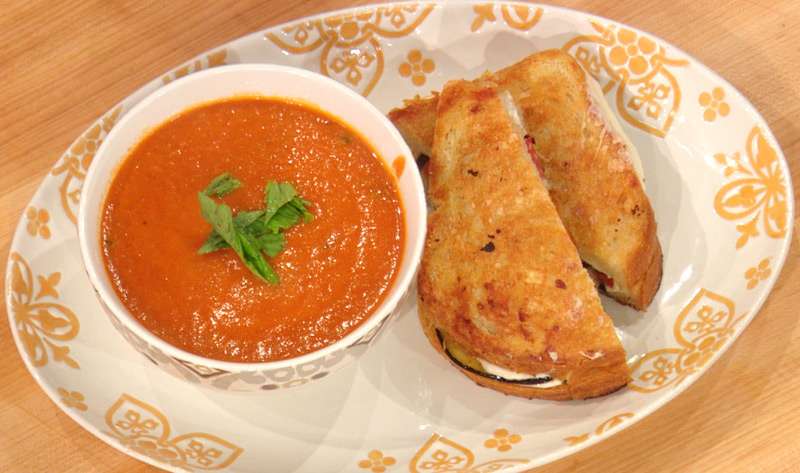 Eggplant Parm Grilled Cheese & Tomato Soup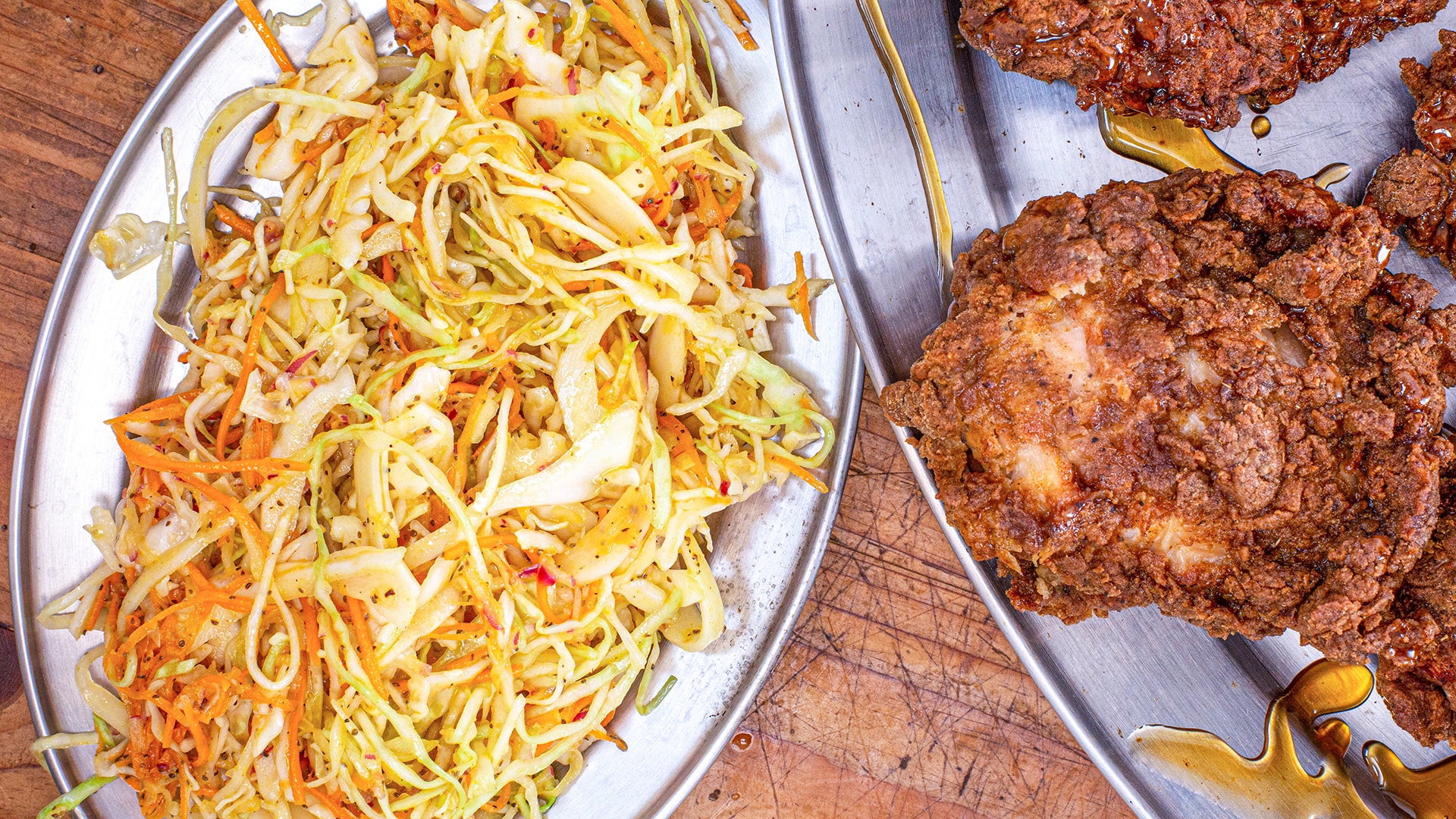 How To Make Mustard Slaw By Rachael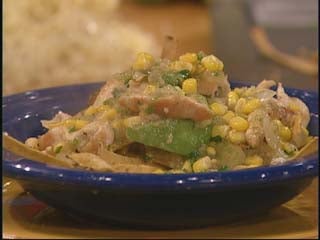 Mean Green Tortilla Soup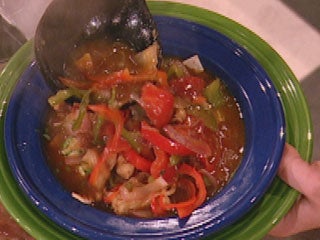 Chicken Fajita Soup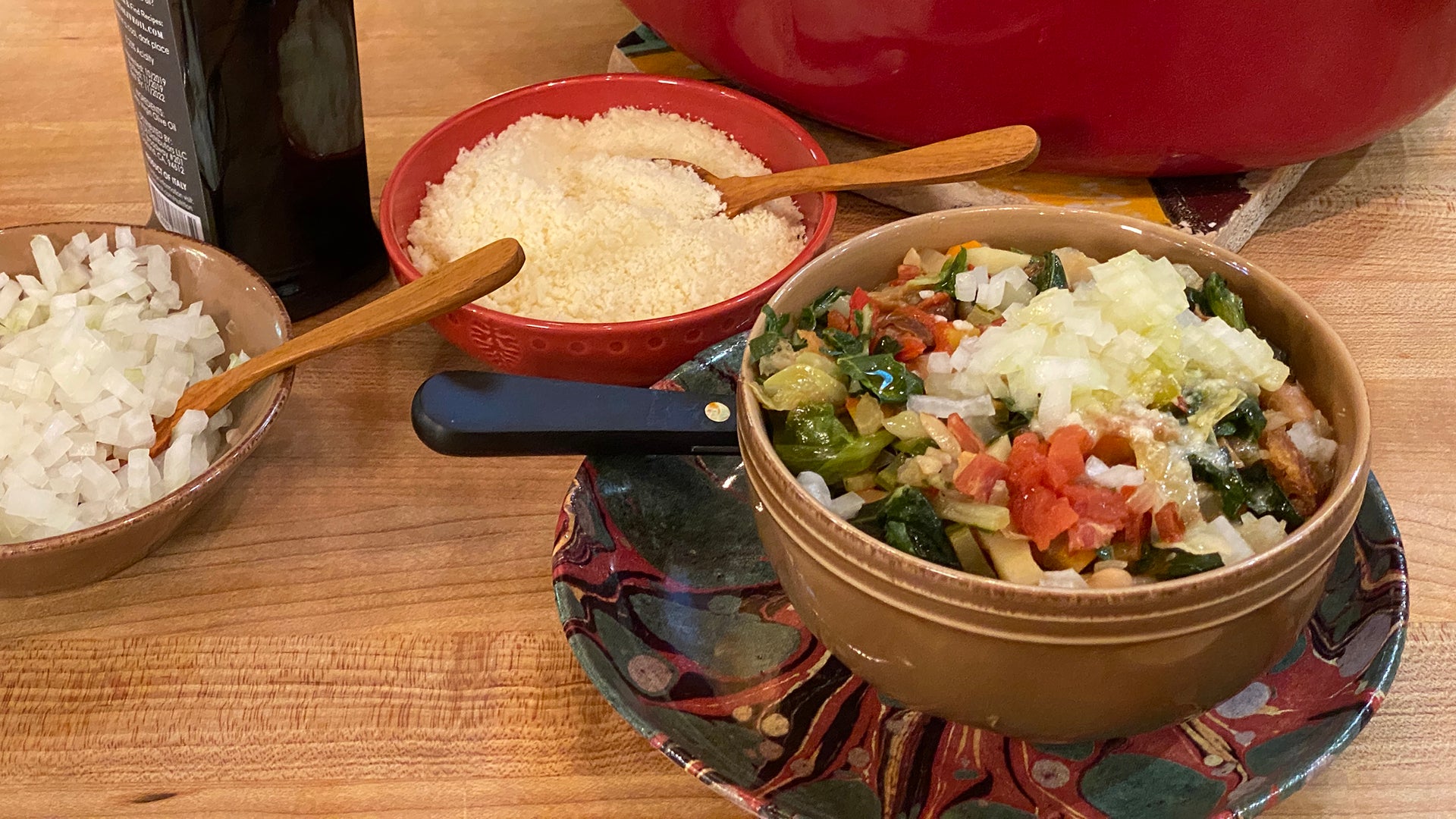 Rachael's Hearty Tuscan Soup + Rach Answers Your Pressing Questi…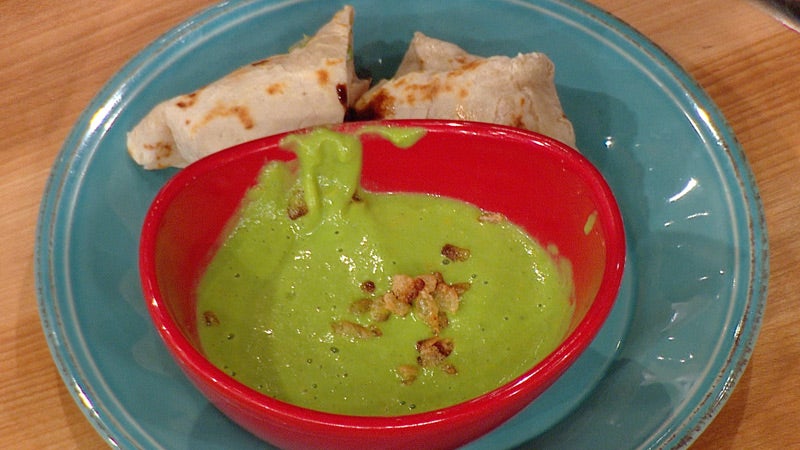 Jeff Mauro's Chicken Salad Wrap with Turbo Broccoli Cheddar Soup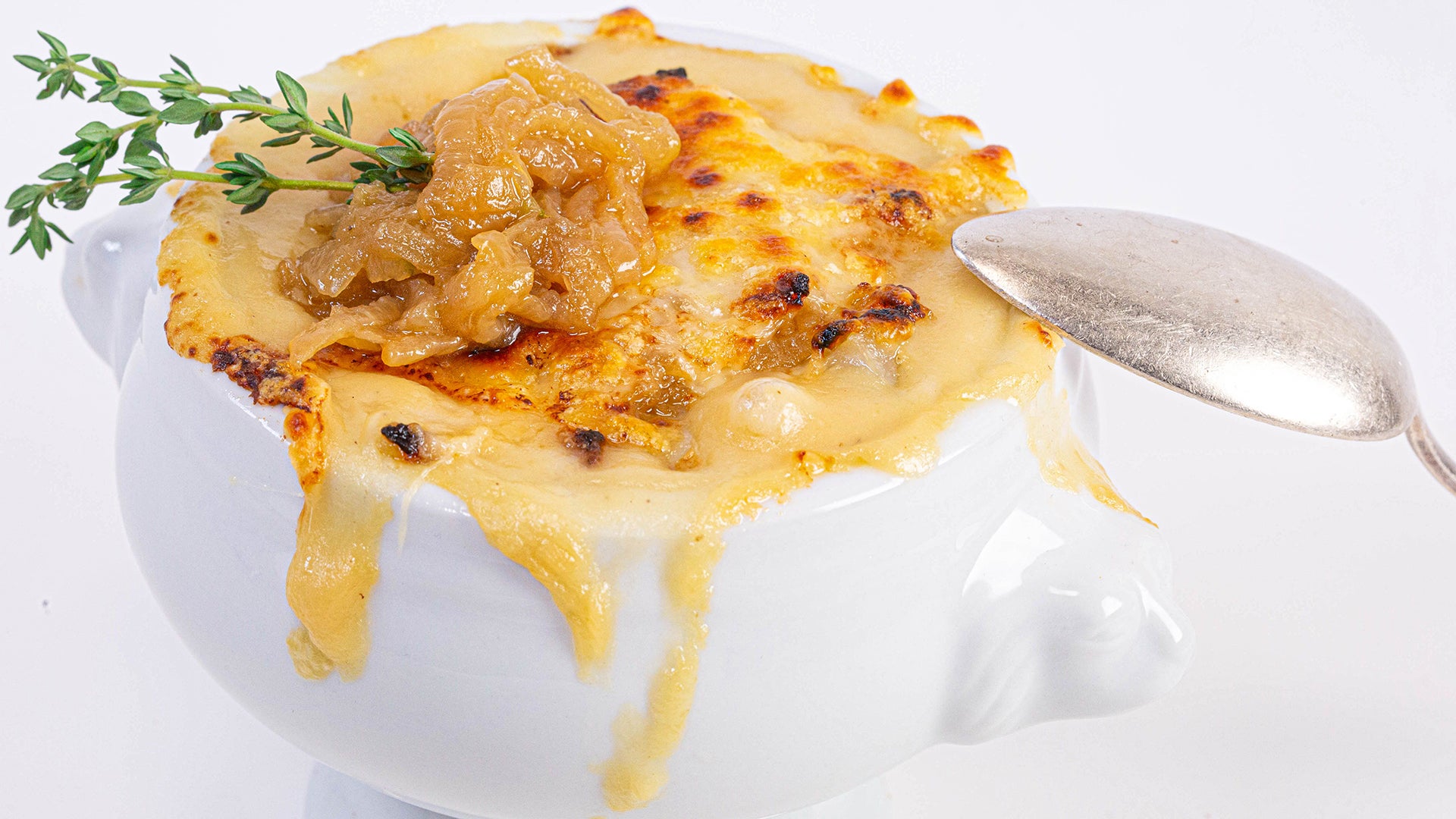 How To Make French Onion Potato Soup By Rachael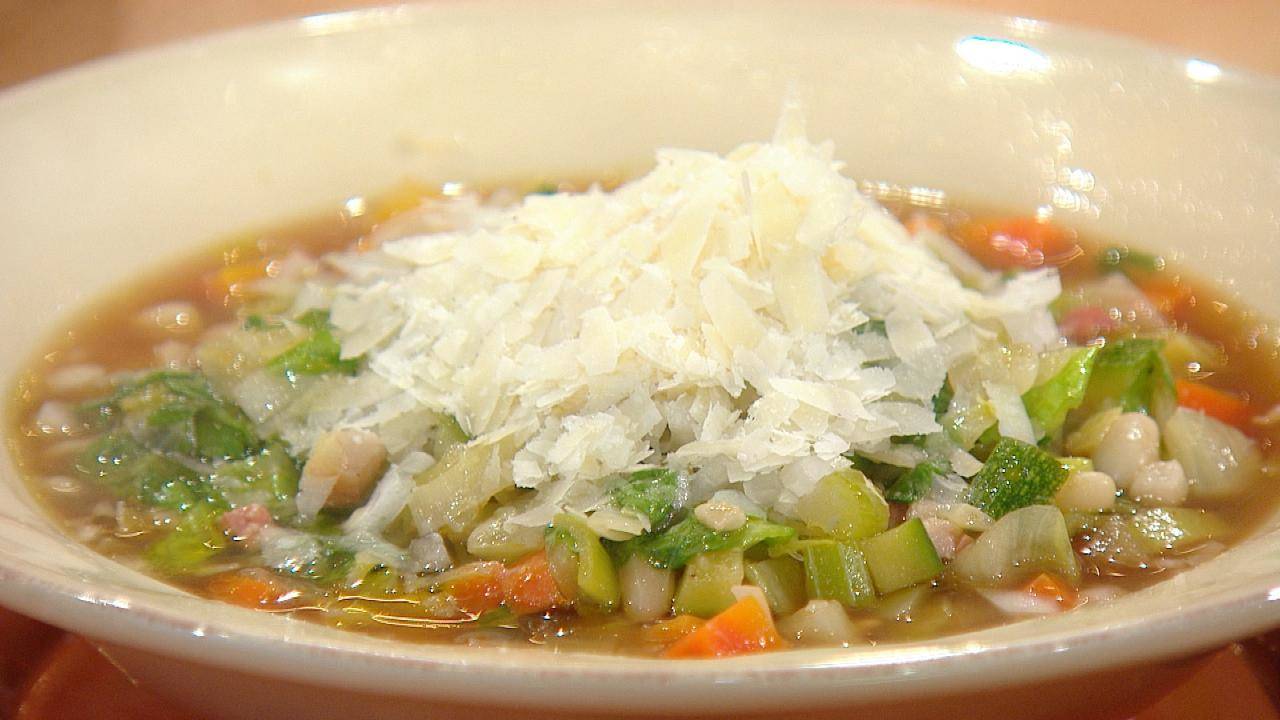 Minestrone Soup with Escarole, Beans and Pasta
Grilled fontina, provolone or cheddar cheese sandwiches make good dippers for this hearty soup.
Omit the pancetta from this recipe and swap the vegetable stock for chicken stock for a vegan or vegetarian version.
Ingredients
1 ounce dried porcini mushrooms or mixed wild mushrooms
1 quart chicken stock
3 cups water
¼ cup extra-virgin olive oil (EVOO)
⅓ pound thick cut pancetta or prosciutto ends, chopped into ¼-inch dice
¾ pound cremini mushroom caps, wiped clean and quartered or sliced
1 bay leaf, fresh or dried
2 leeks, trimmed, sliced, washed and dried or 2 medium onions, chopped
4 cloves garlic, chopped or grated
Salt and pepper
3 tablespoons fresh sage, very thinly sliced
2 sprigs rosemary, finely chopped
One 15-ounce can diced, fire roasted tomatoes
1 cup pearl barley
1 bunch kale or dinosaur kale, leaves stripped from stems
Freshly grated nutmeg, to taste
3 tablespoons fresh sage, very thinly sliced
Preparation
Place dried mushrooms in a medium pot with stock and 3 cups of water. Bring to a bubble and reduce heat to simmer.
Heat EVOO, 4 turns of the pan, in a large Dutch oven or soup pot over medium-high heat. Add pancetta and crisp, 2-3 minutes then add mushrooms and bay. Cook 10-12 minutes to soften and darken the mushrooms. Add leeks or onions and garlic, season with salt and pepper, and cook 5 minutes more. Add sage, rosemary and tomatoes.
Remove softened dried mushrooms from the stock and chop. Add them along with their cooking liquids to the soup pot, taking care to leave behind any grit from the mushrooms. Stir in barley and kale, add a little freshly grated nutmeg. Bring soup to a boil, cover and reduce heat to simmer. Cook 20 minutes.
Taste to adjust seasonings and serve in shallow bowls.