Turkey Meatloaves and Smashed Sweet Potatoes, Peas and Radishes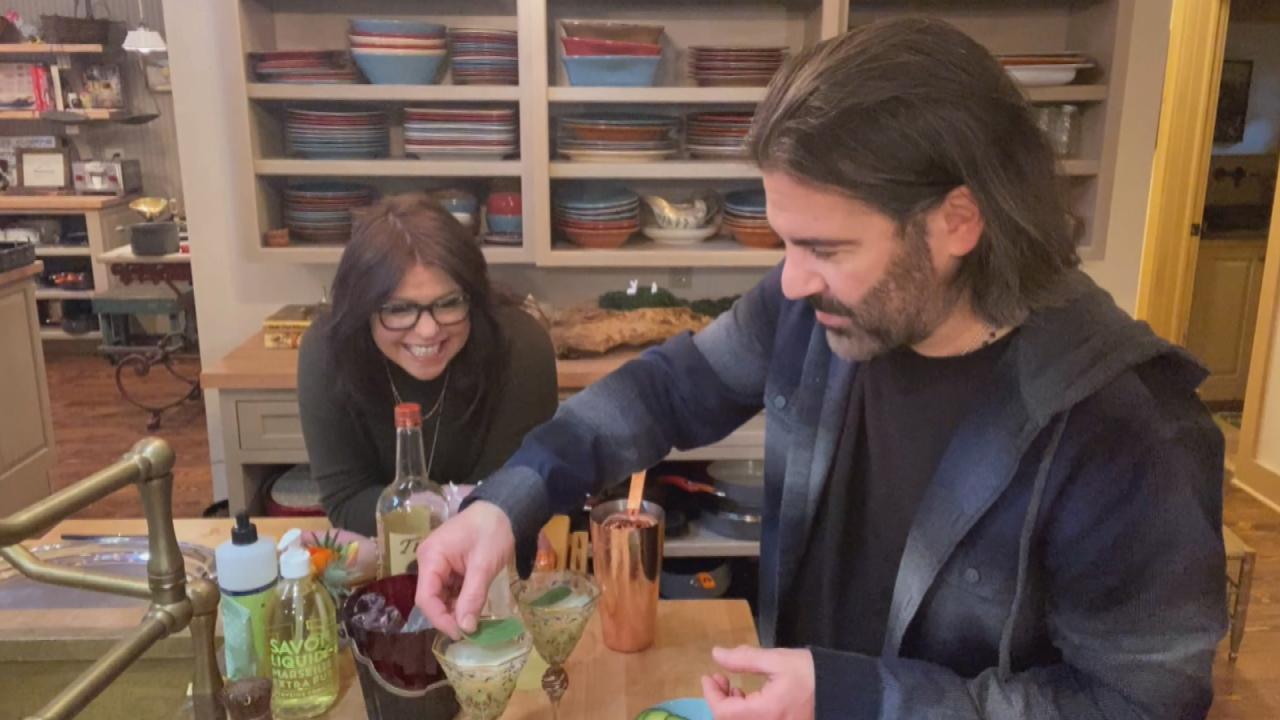 How To Make a Sage Advice Cocktail | John Cusimano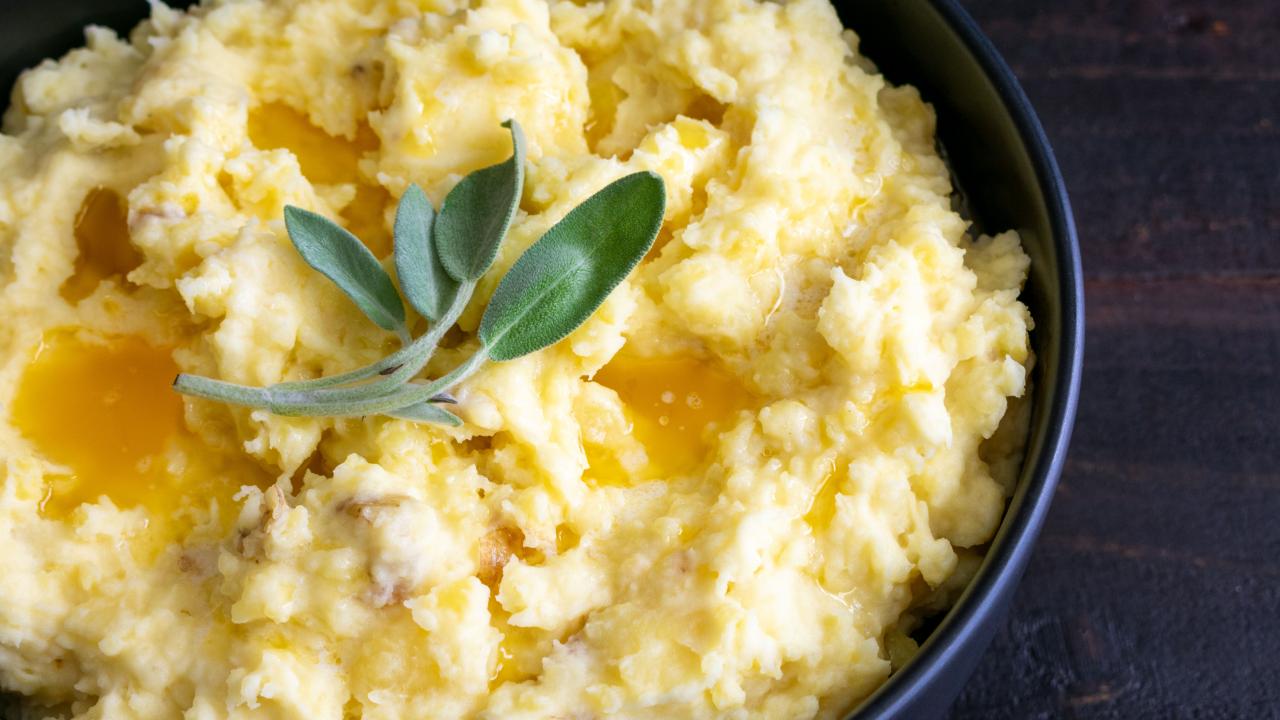 How To Make Garlicky Mashed Potatoes and Parsnips | Rachael Ray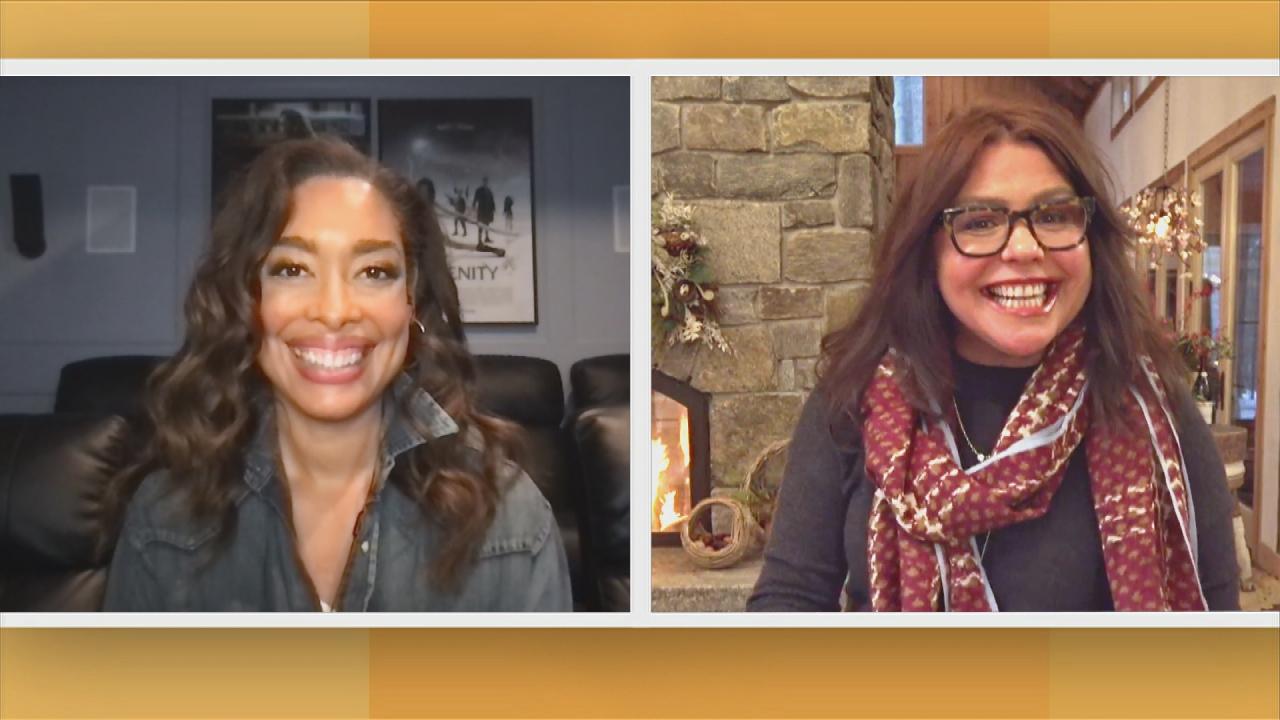 Gina Torres On "9-1-1: Lone Star" Co-Star Rob Lowe: "It's a litt…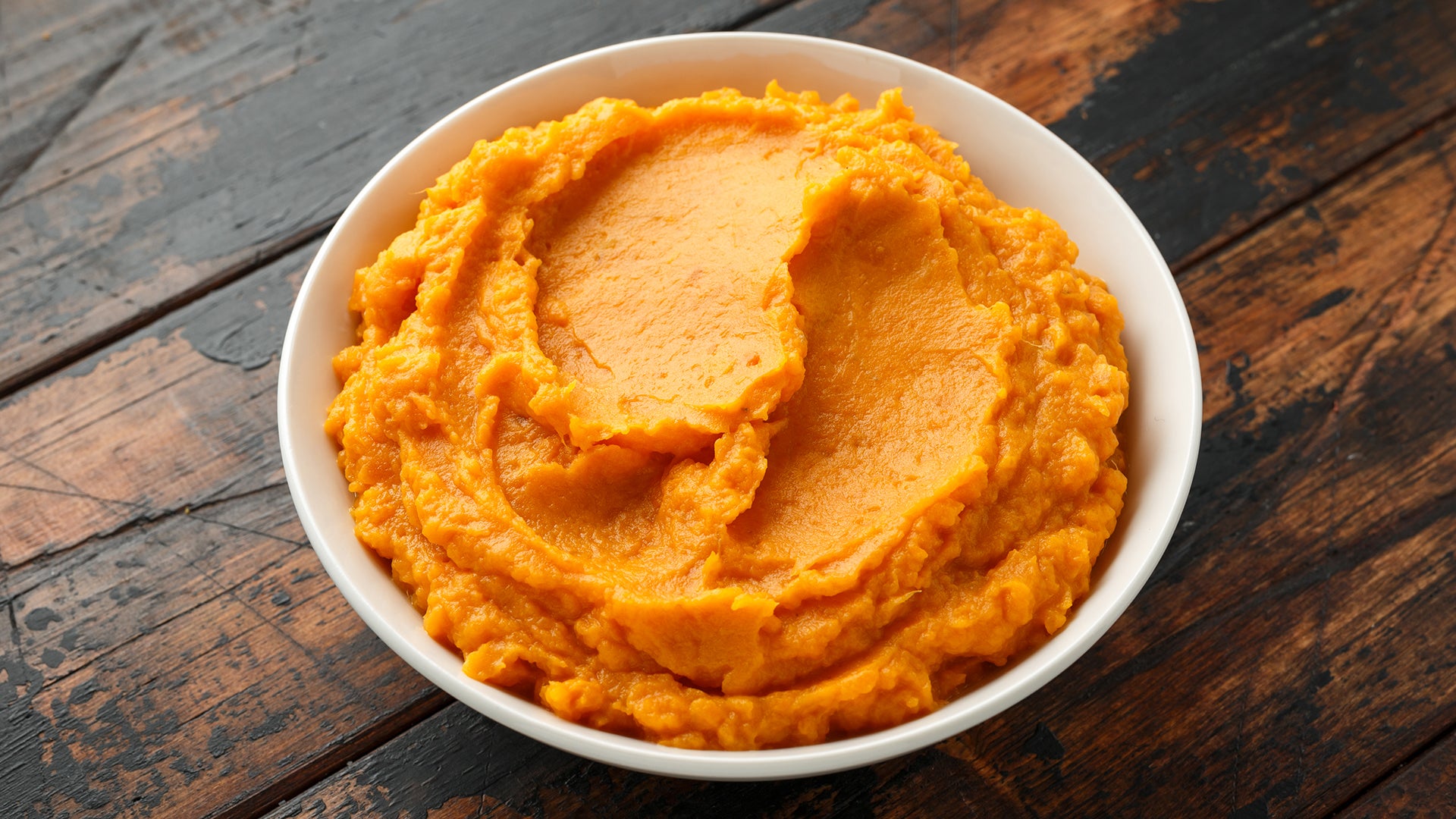 How To Make Root Vegetable Puree | Amanda Freitag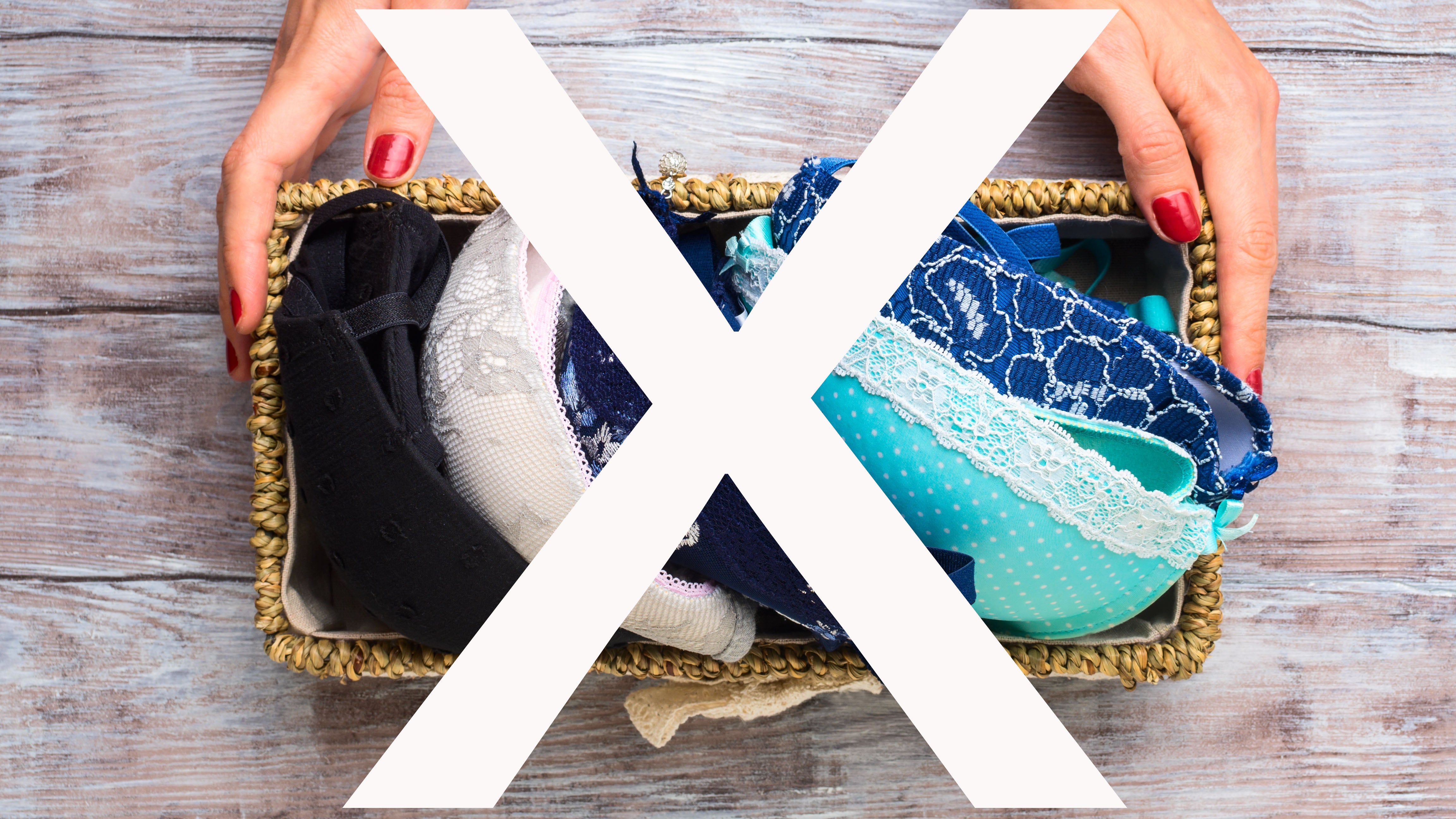 The Right Ways To Store Bras | You're Doing It Wrong | Expert Br…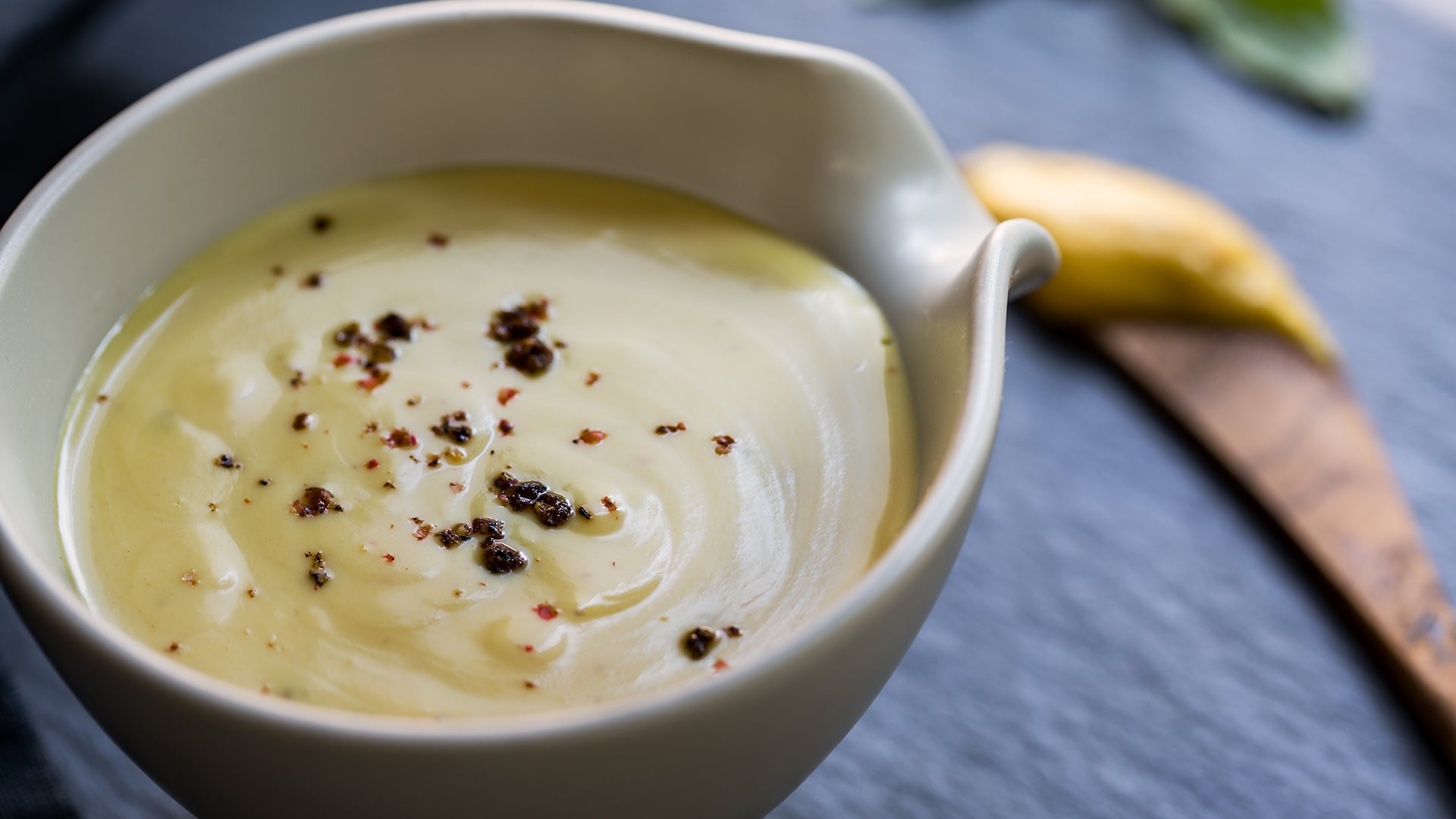 How To Make Creamy Mustard Sauce | Amanda Freitag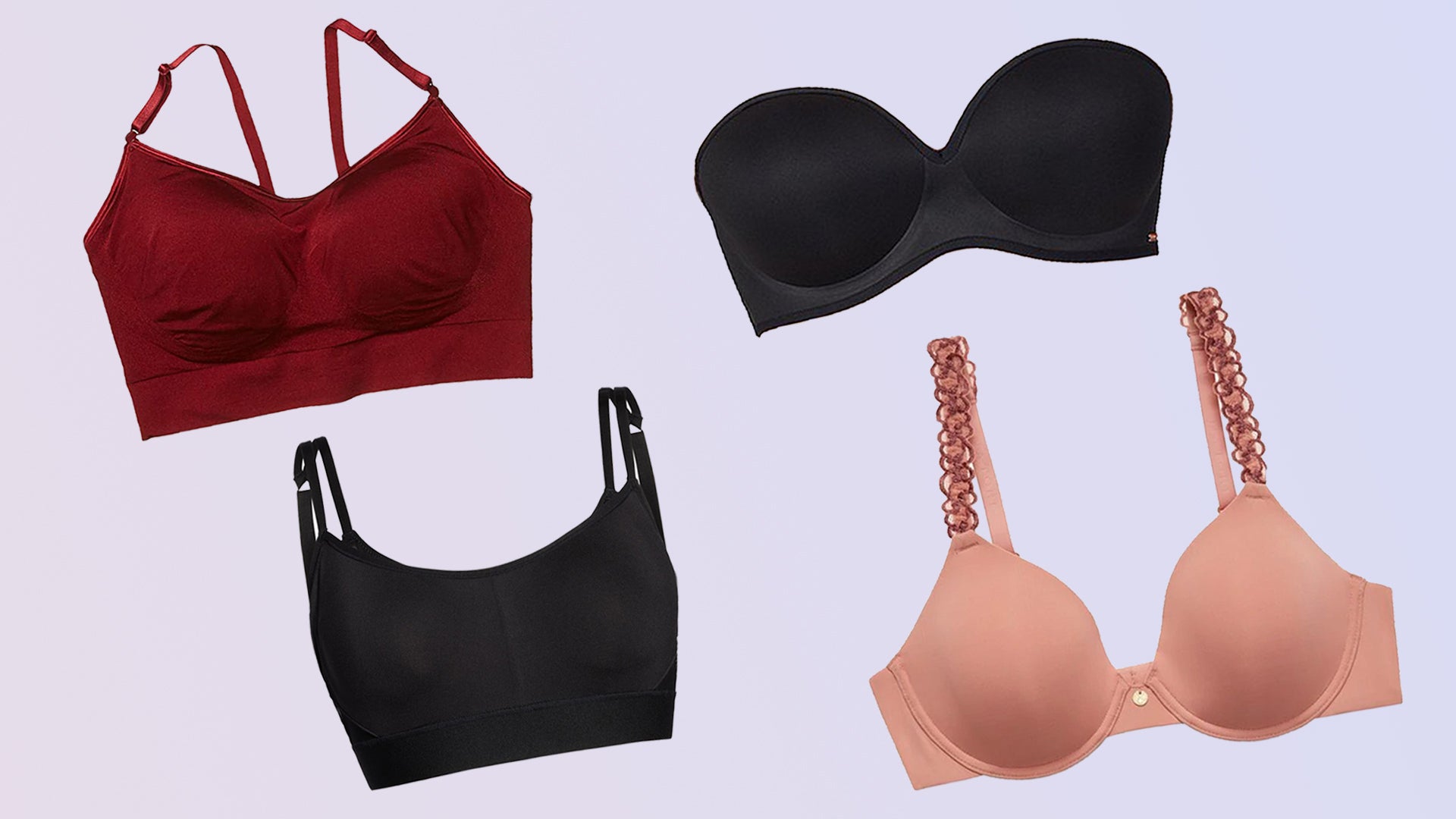 5 Bras You Need NOW | Bra Fitting Expert Kimmay Caldwell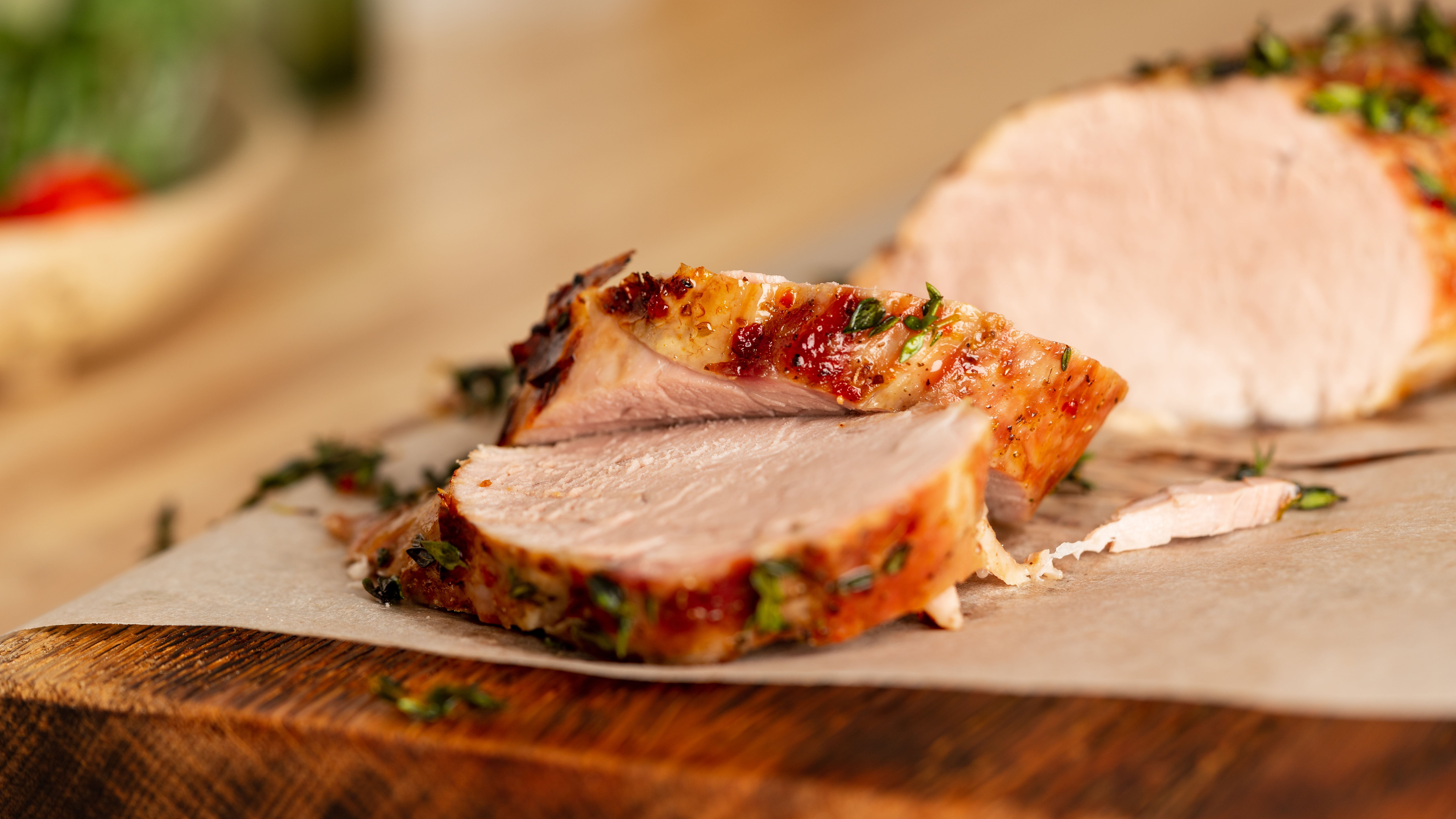 How To Make Honey-Glazed Pork Tenderloin | Amanda Freitag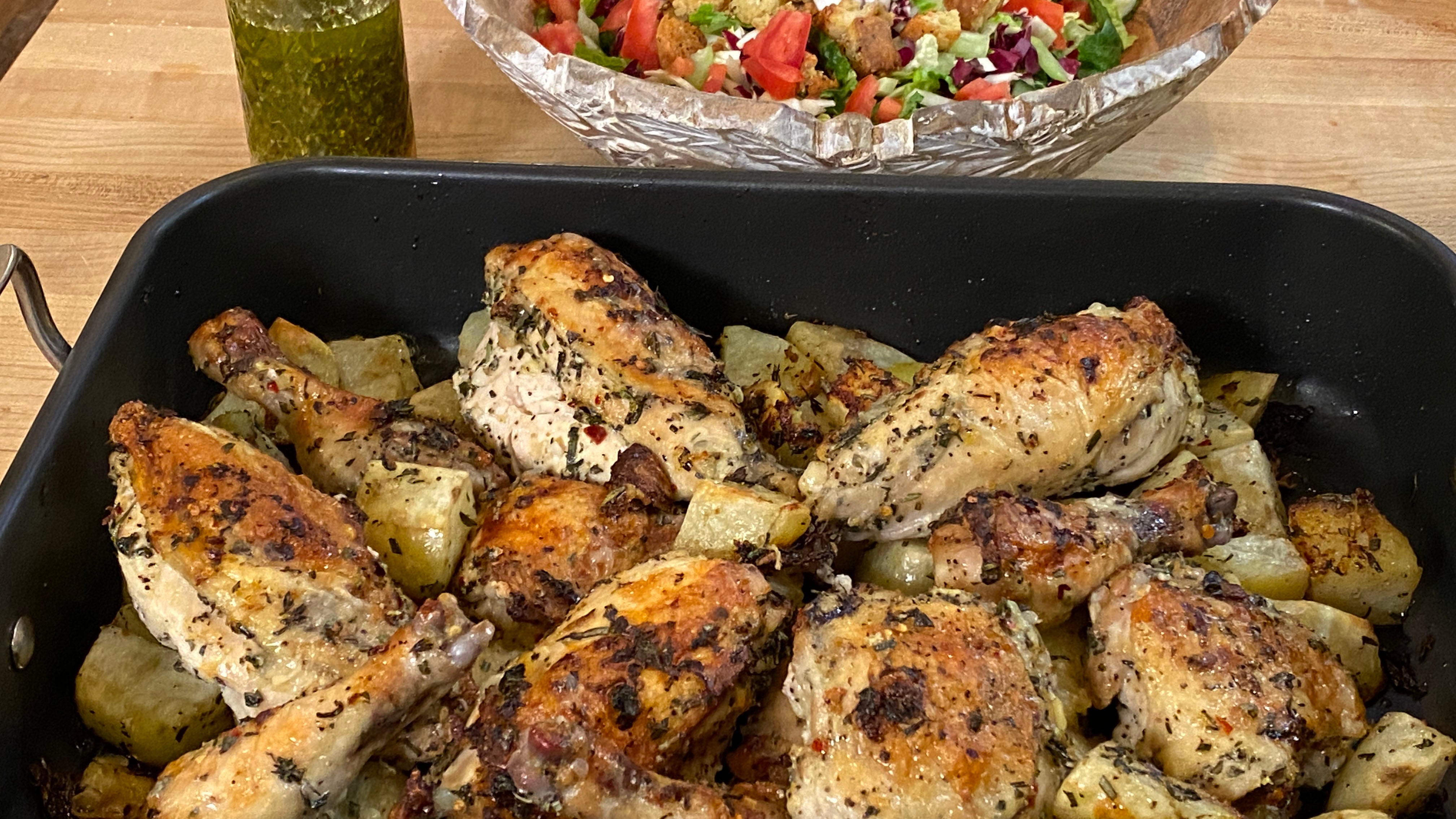 How To Make Garlic Herb Roast Chicken with Potatoes | Rachael Ray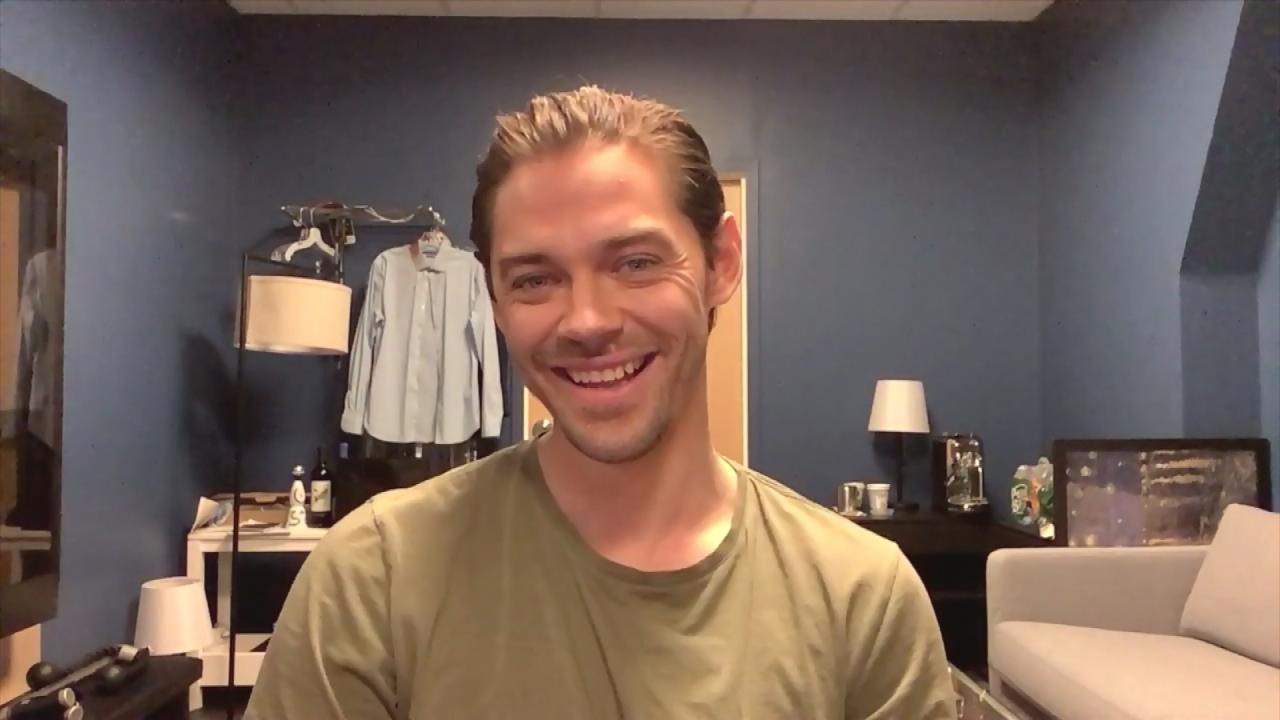 Prodigal Son's Tom Payne Talks Season 2 + Rach's Maple Pork Chop…
Ingredients
5 medium sweet potatoes, peeled and cubed
Salt
2 pounds ground turkey
2 slices whole wheat bread, toasted and buttered, finely chopped
1 1/2 cups chicken stock
1 egg, beaten
1 large shallot, finely chopped
2 tablespoons chopped fresh thyme
2 rounded tablespoons marmalade
2 rounded tablespoons grainy mustard
EVOO - Extra Virgin Olive Oil, for drizzling
4 tablespoons butter
2 tablespoons flour
Splash of orange juice
1 tablespoon Worcestershire sauce
2 10 ounce boxes green peas
1/2 cup chopped radishes
1/4 cup chopped chives
1/2 cup cream or half-n-half
Freshly grated nutmeg, to taste
Preparation
Preheat oven to 425F.
Place the potatoes in a pot, cover with water and bring to a boil; salt water and cook to tender.
Cover a large baking sheet with parchment paper.
Meanwhile, mix meat with bread, a splash of stock, egg, shallots, thyme, marmalade combined with mustard, salt and pepper. Form 6 mini meatloaves and arrange on parchment paper, cover with some EVOO and roast to golden, 20 minutes or so.
For gravy, over medium heat in skillet, melt 2 tablespoons butter, whisk in flour 1 minute, then whisk in a splash of orange juice, Worcestershire and 1 cup chicken stock. Thicken for a few minutes and season with salt and pepper to taste.
To a second larger skillet add peas, a small splash of water and butter. Bring the peas to a boil, reduce out the water 2-3 minutes, then reduce heat to medium and saut with radishes 2-3 minutes more, add chives, season with salt and pepper.
Drain cooked sweet potatoes and return to hot pot. Mash with a little stock and cream, then add salt, pepper and nutmeg to taste.
Serve meatloaves with gravy on top, sweet potatoes and peas with radishes along side.