Spanish Tapas: Chorizo Pan-Roasted Potatoes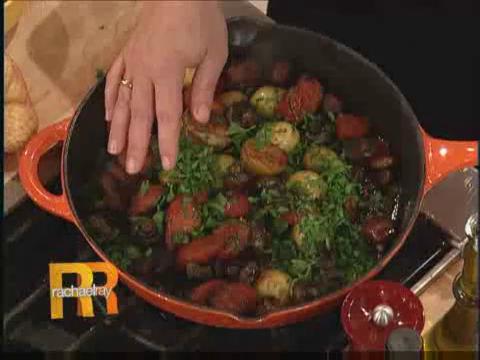 Spanish Tapas: Spanish-Style Wrapped Prawns
Spanish Tapas: Chapata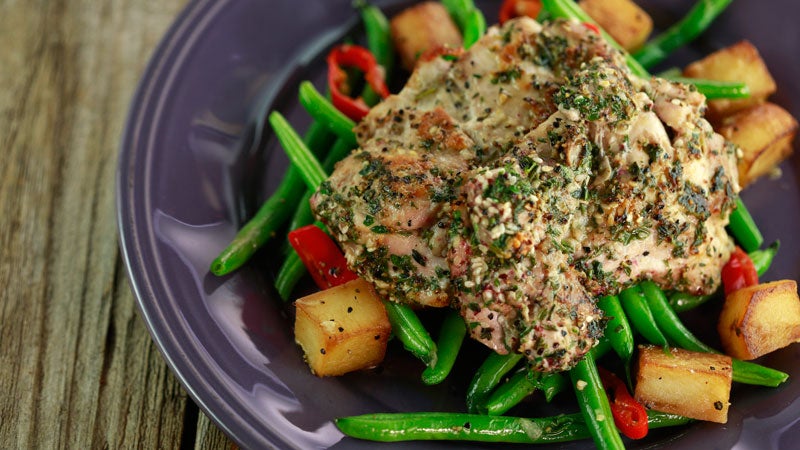 Za'atar Chicken with Garlicky Pan-Roasted Potatoes and Green Bea…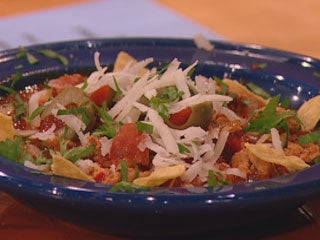 Spanish Chorizo and Chicken Chili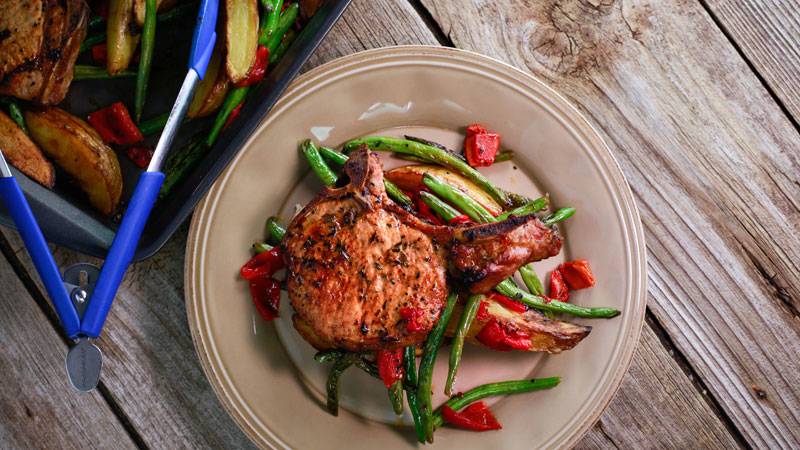 Roasted Pork Chops with Green Beans & Potatoes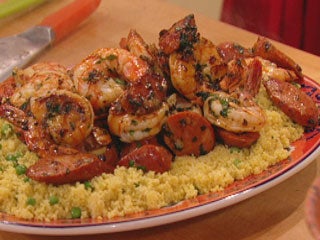 Spanish Shrimp and Chorizo with Sweet Pea Couscous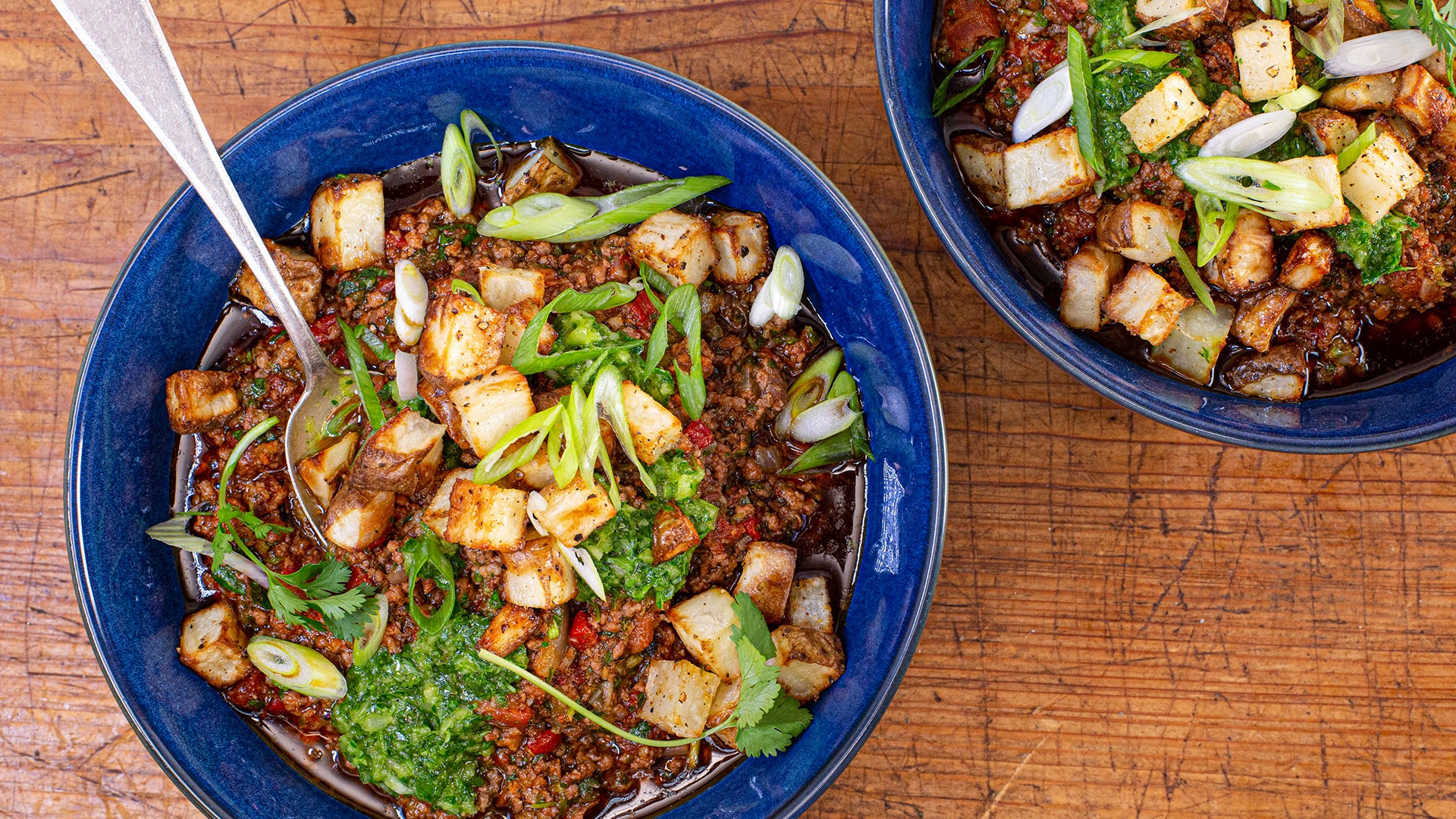 How To Make Spanish-Style Chili with Chimichurri By Rachael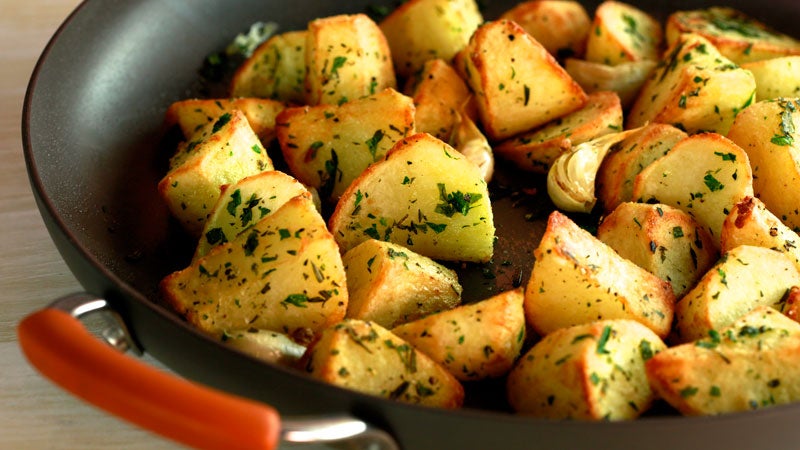 Curtis Stone's Crispy Roasted Potatoes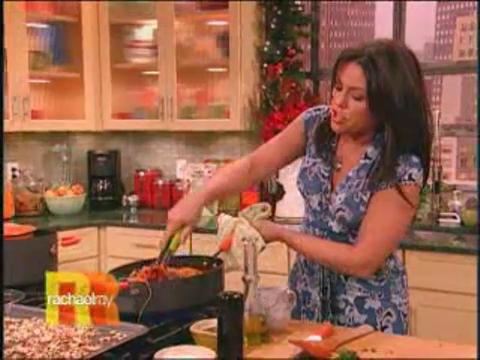 Spanish Spaghetti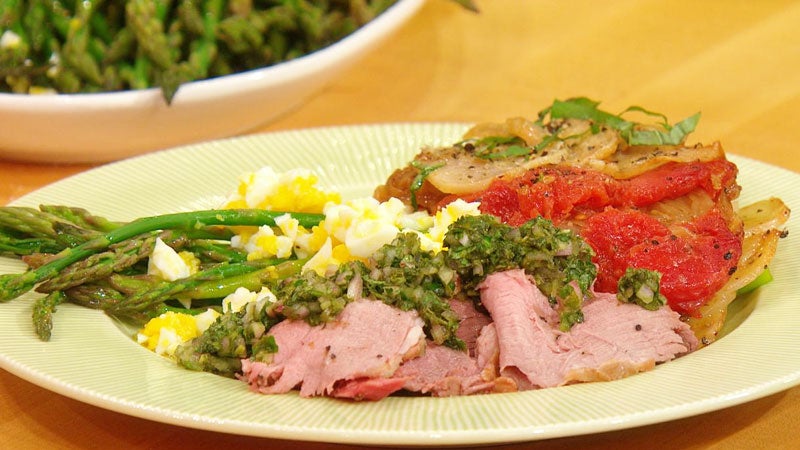 Easy Boneless Roast Lamb with Roasted Potatoes and Tomatoes
Ingredients
1 1/2 pounds baby Yukon Gold potatoes, halved
Salt and pepper
2 tablespoons EVOO Extra Virgin Olive Oil, divided
2 links dry cured chorizo, casings removed and sliced into discs
1 pint cremini or white button mushrooms, stems removed
2 cloves garlic, crushed and peeled
1/3 cup dry sherry
1/4 cup finely chopped flat-leaf parsley
Yield
Serves:
4 snack-size servings
Preparation
Place potatoes in a pot with cold water and a hearty pinch of salt. Place over high heat and bring up to a boil. Cook potatoes until a knife can just pierce them but theyre not yet soft, about 5 minutes. Drain and dress potatoes with 1 tablespoon EVOO, salt and pepper.
Place a large, cast-iron skillet over medium heat with 1 turn of the pan EVOO, about 1 tablespoon. In a single layer, add chorizo, mushrooms (cap side down), garlic and potatoes, and cook until crispy and golden brown, 6-7 minutes. Deglaze pan with sherry, add parsley and toss to coat.