Get Cozy Sangria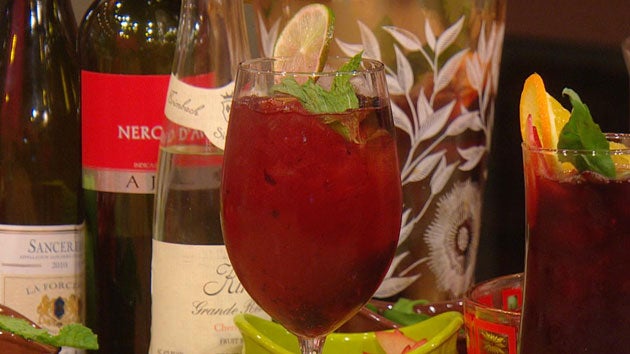 Cherry Sangria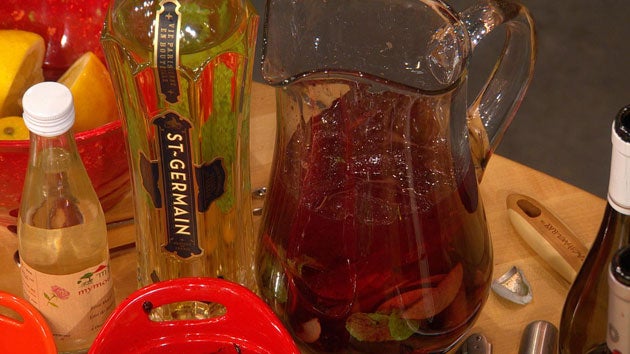 Blackberry Sangria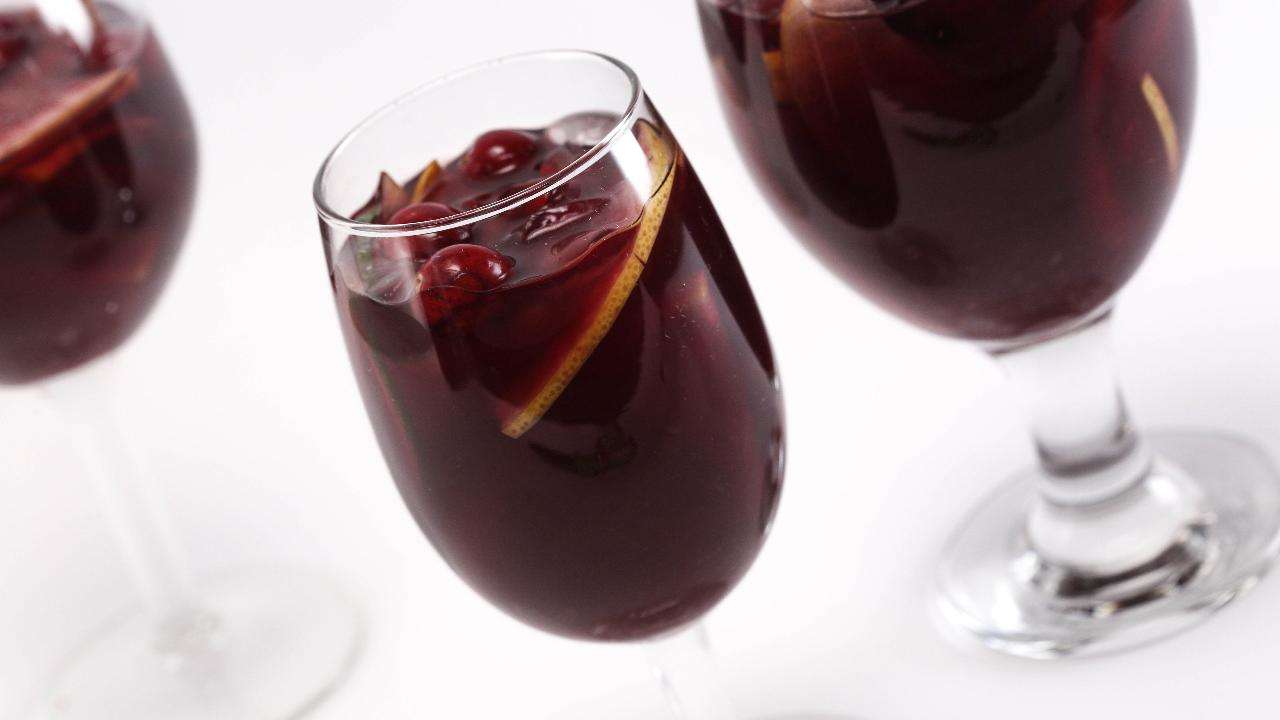 Curtis Stone's Rioja Sangria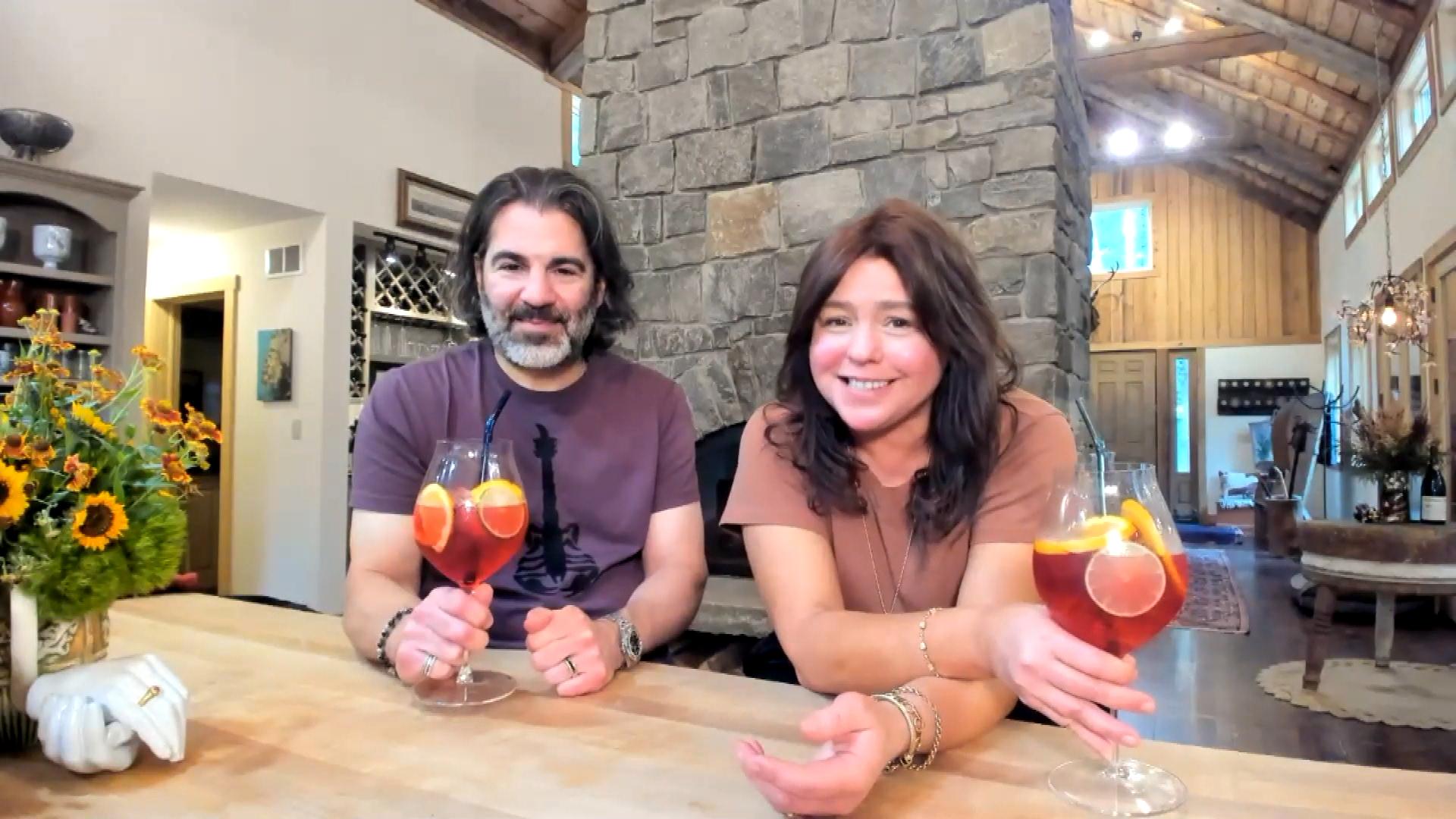 How To Make Hibiscus Sweet Tea Sangria By John Cusimano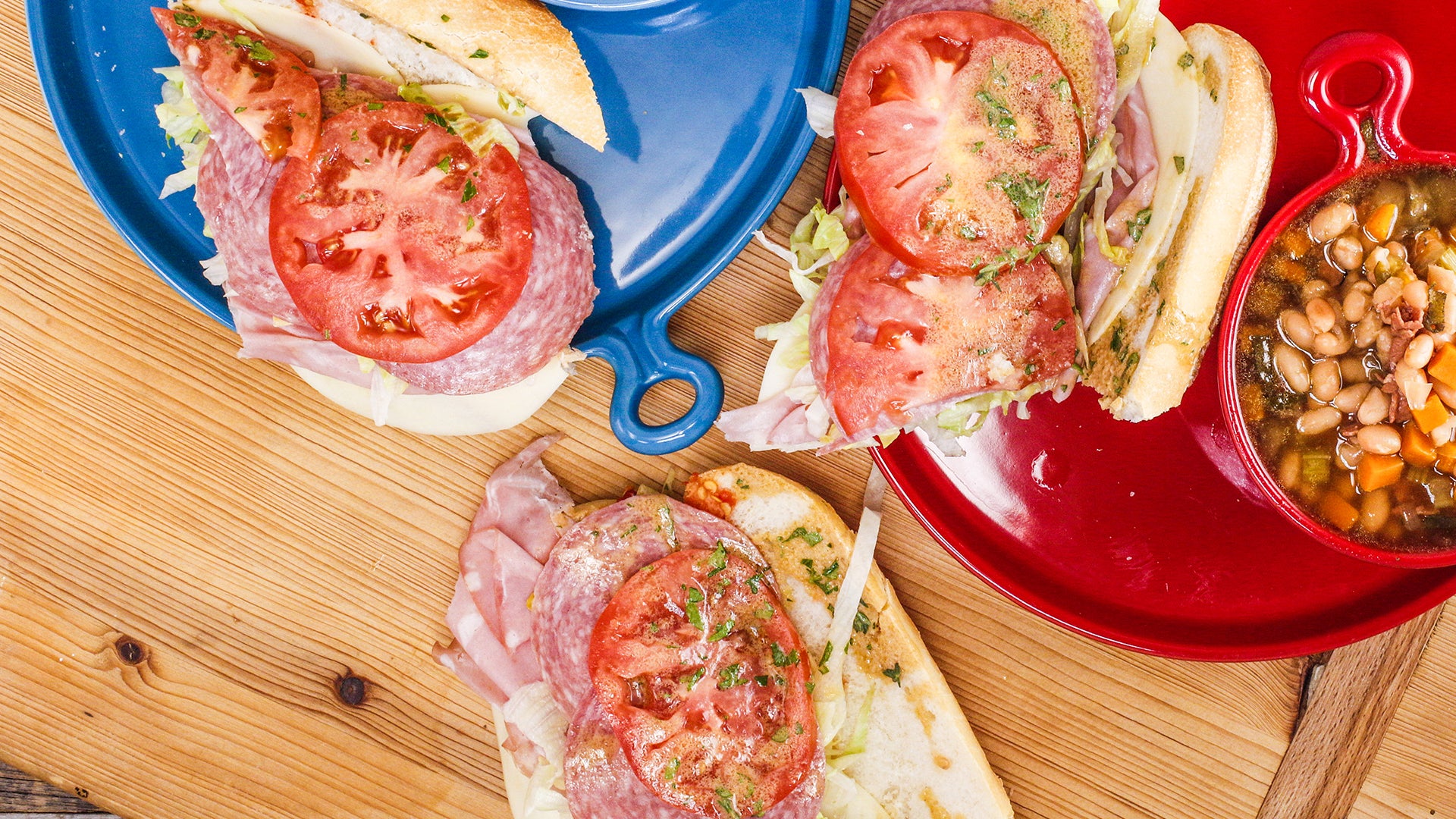 Curtis Stone's Cozy Soup & Sammies + What's a Fitness Pyramid?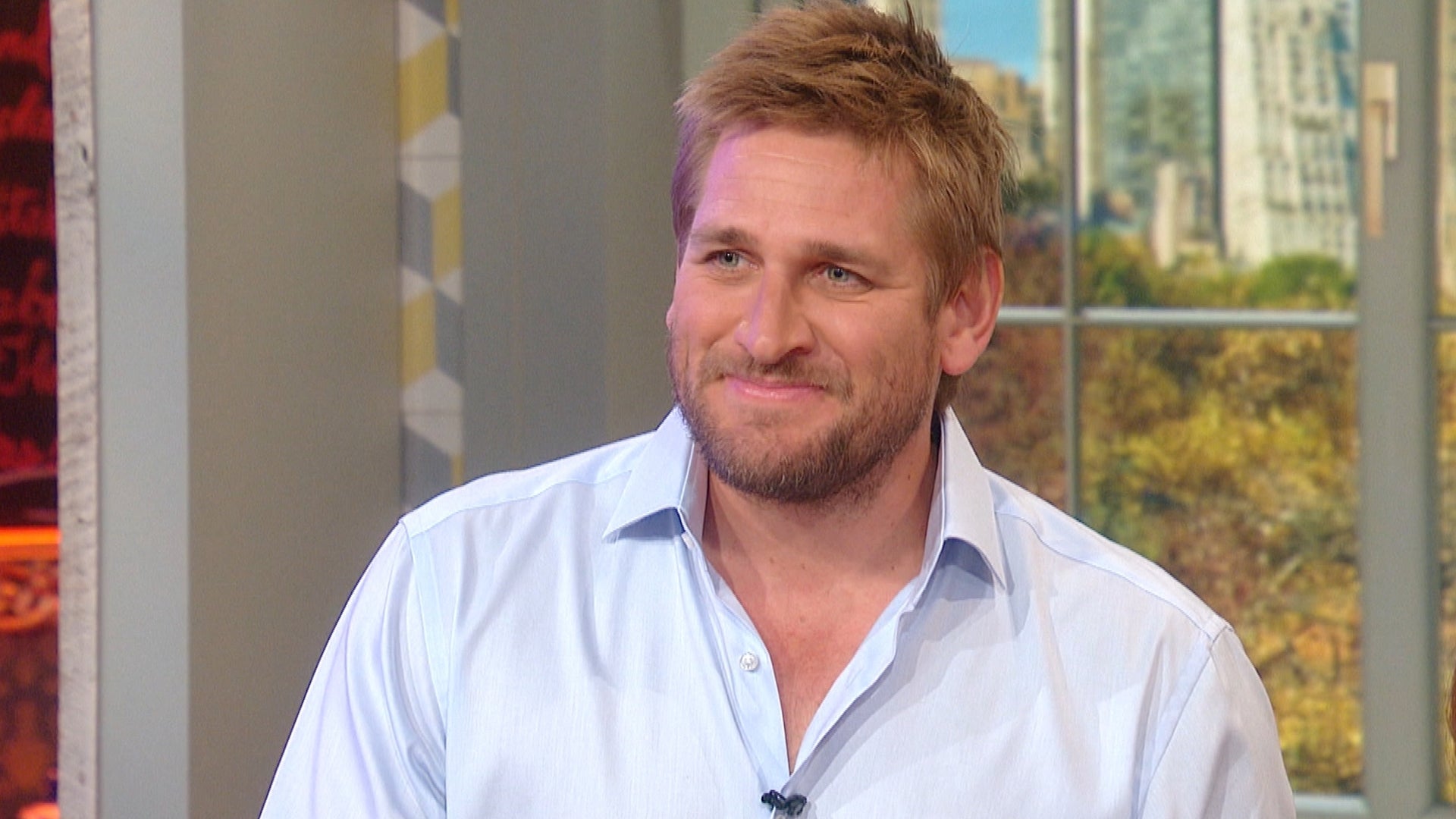 Curtis Stone's Cozy Fall Soup & Sammies + What's a Fitness Pyram…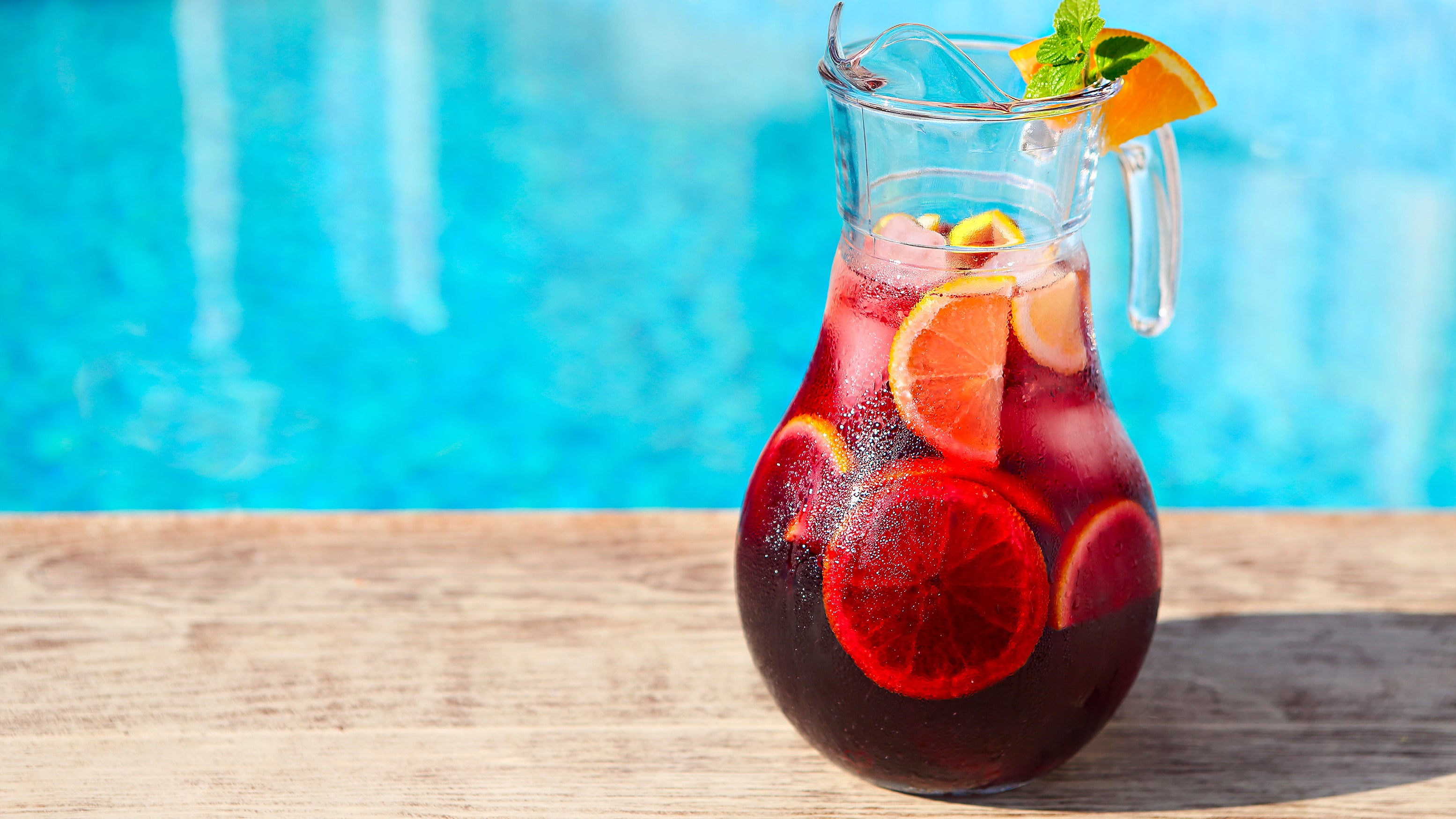 How To Make Easy Red Sangria With Port | #StayHome With John Cus…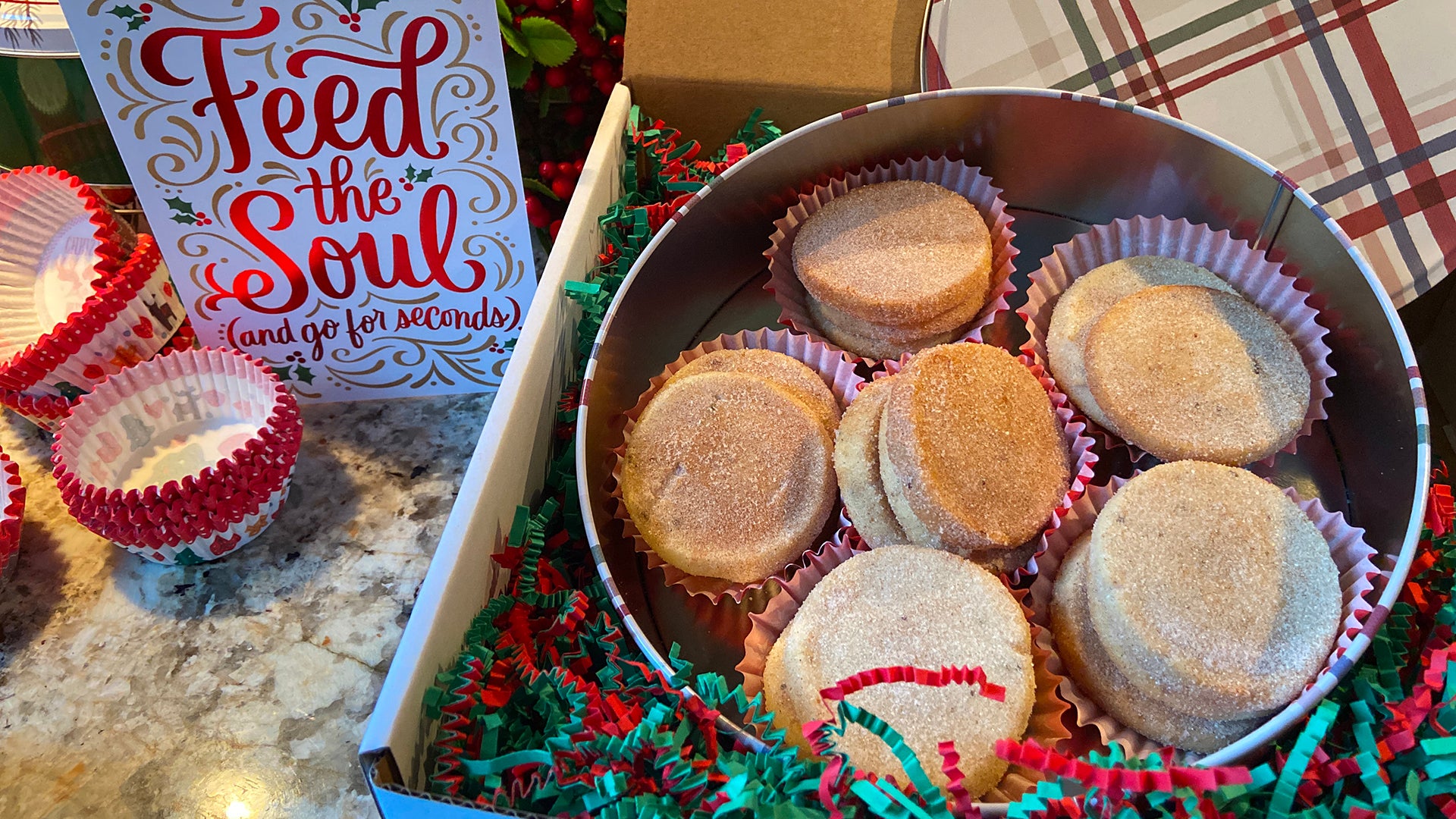 2 Delish Twists On Classic Holiday Shortbread Cookies + Rach's C…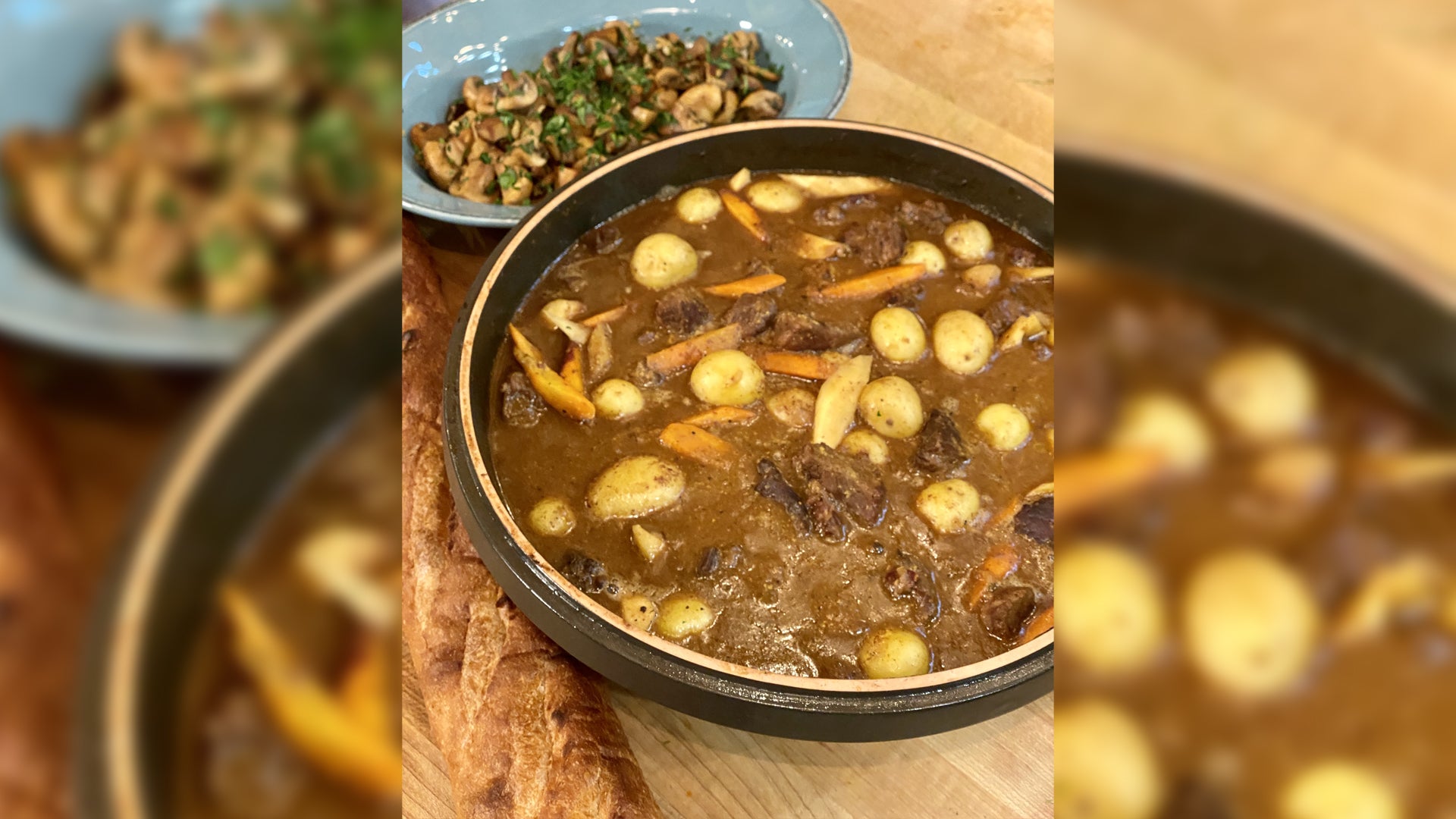 Rachael's Cozy Beef Stew + Kathie Lee Gifford Gushes About Co-St…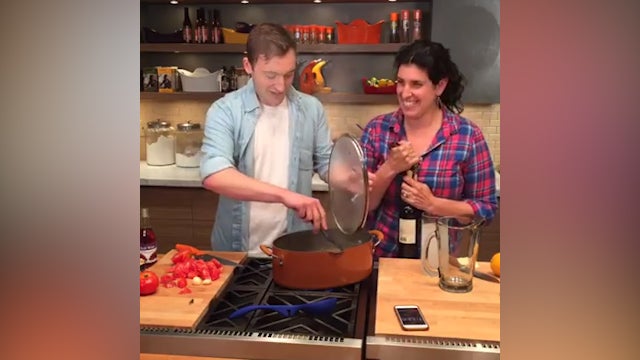 Summer Basics: No-Cook Pasta Sauce & 3-Ingredient Sangria
Ingredients
1/4 cup Apple Jack brandy
2 tablespoons sugar
1 seedless orange, thinly sliced
2 McIntosh apples, cored and thinly sliced
1 Granny Smith apple, cored and thinly sliced
1 bottle ros or white wine
1 cup cranberry juice
Ice
1 liter soda water
Preparation
In a large pitcher, combine the brandy with the sugar and orange slices, mashing everything together with a wooden spoon or muddler for about one minute.
Add the remaining fruit, wine and cranberry juice, and stir to combine.
To serve, fill a tall glass with ice, add a large splash of soda water and then fill the glass with the fruit-wine mixture.