Meaty Stuffed Cherry Peppers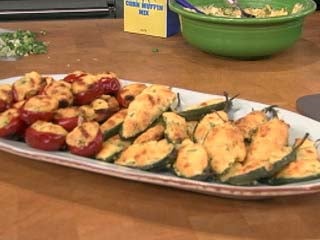 Cornbread-Stuffed Cherry Peppers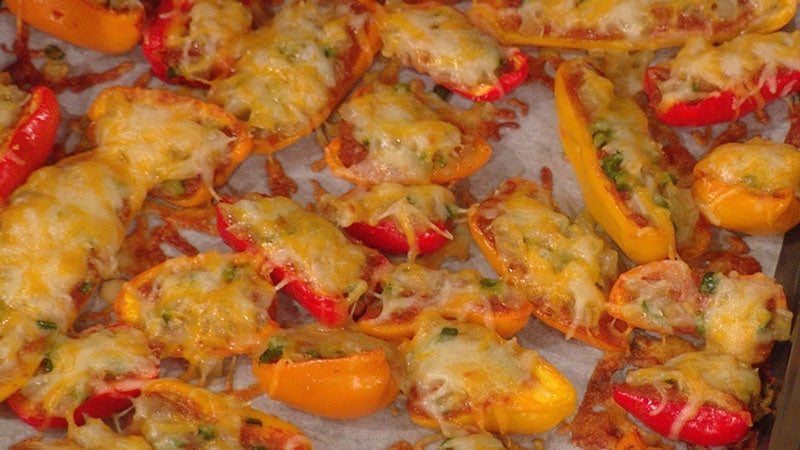 EveryGirl Stuffed Peppers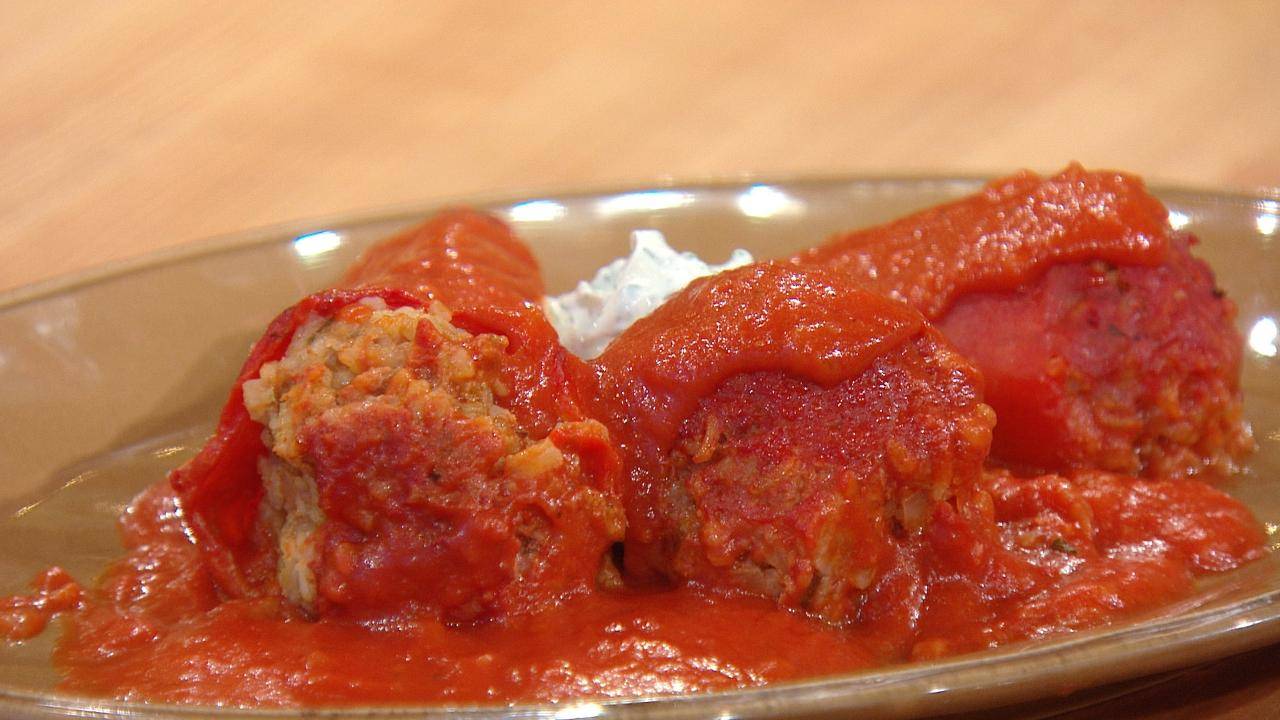 Hungarian Stuffed Peppers and Meatballs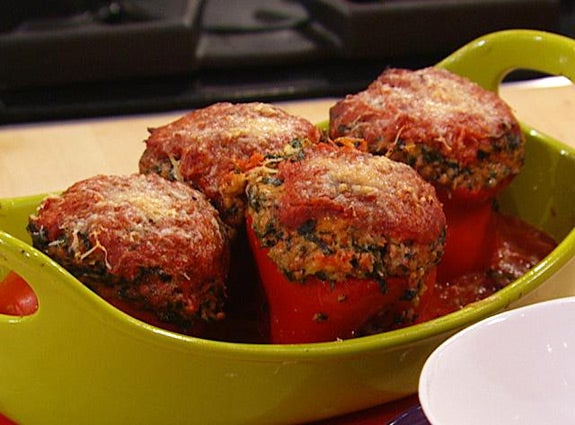 Meatball-Stuffed Peppers with Spinach and Garlic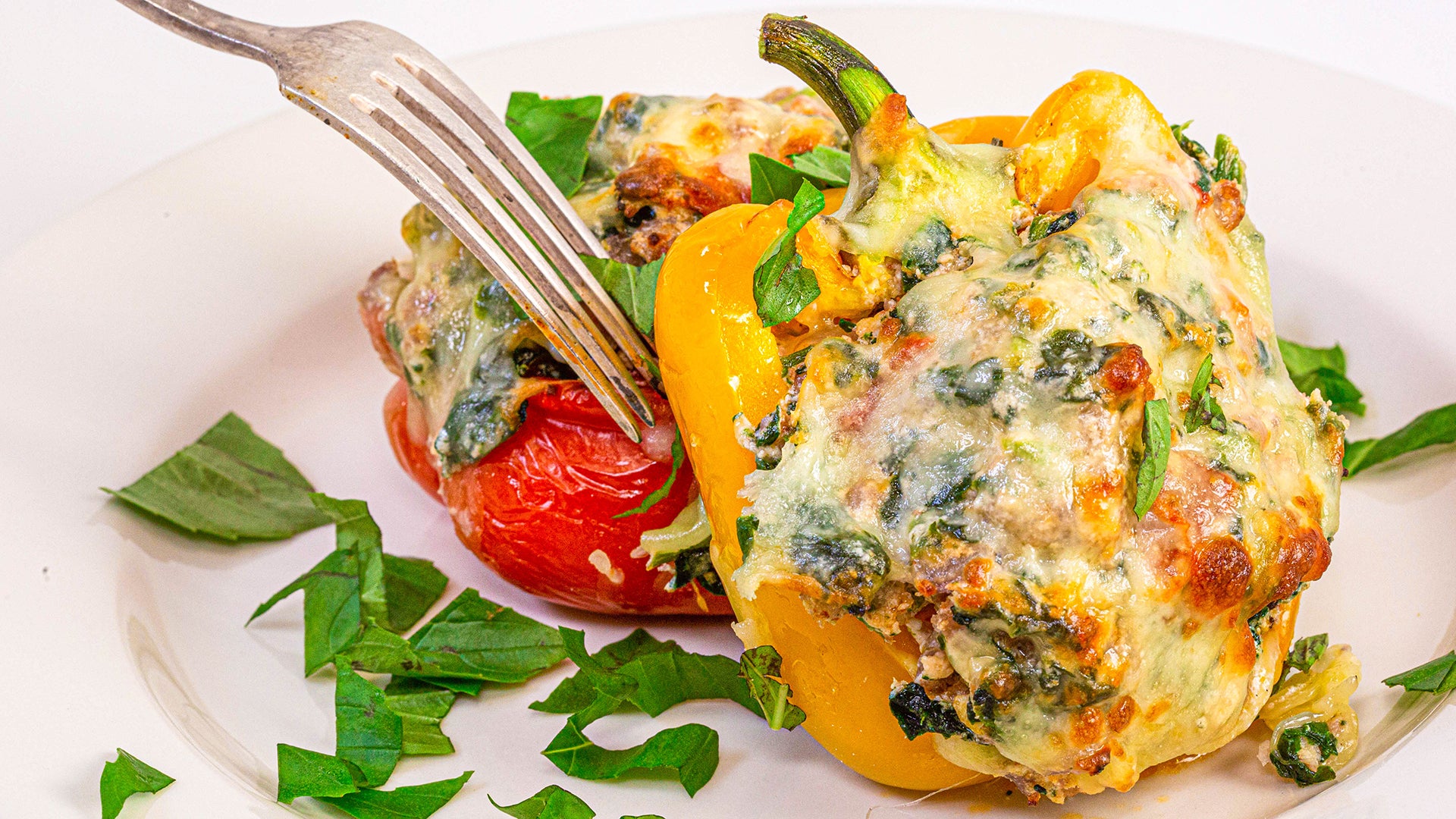 How To Make Sausage-Stuffed Peppers By Rachael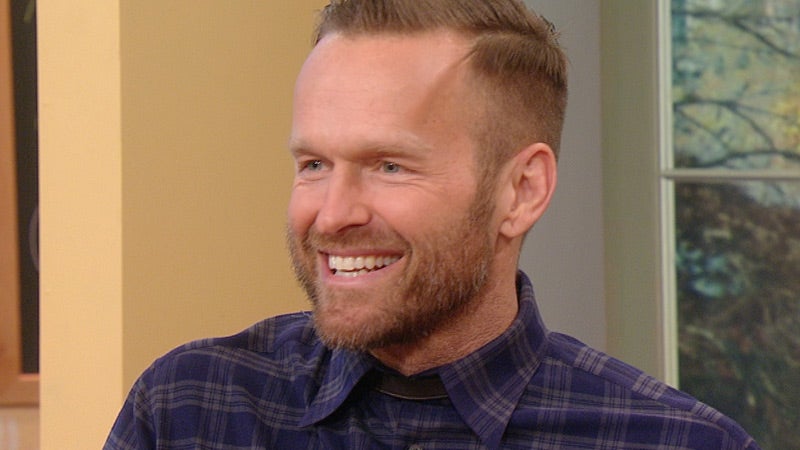 Look Better in Your Underwear! Plus, Bob Harper's Stuffed Peppers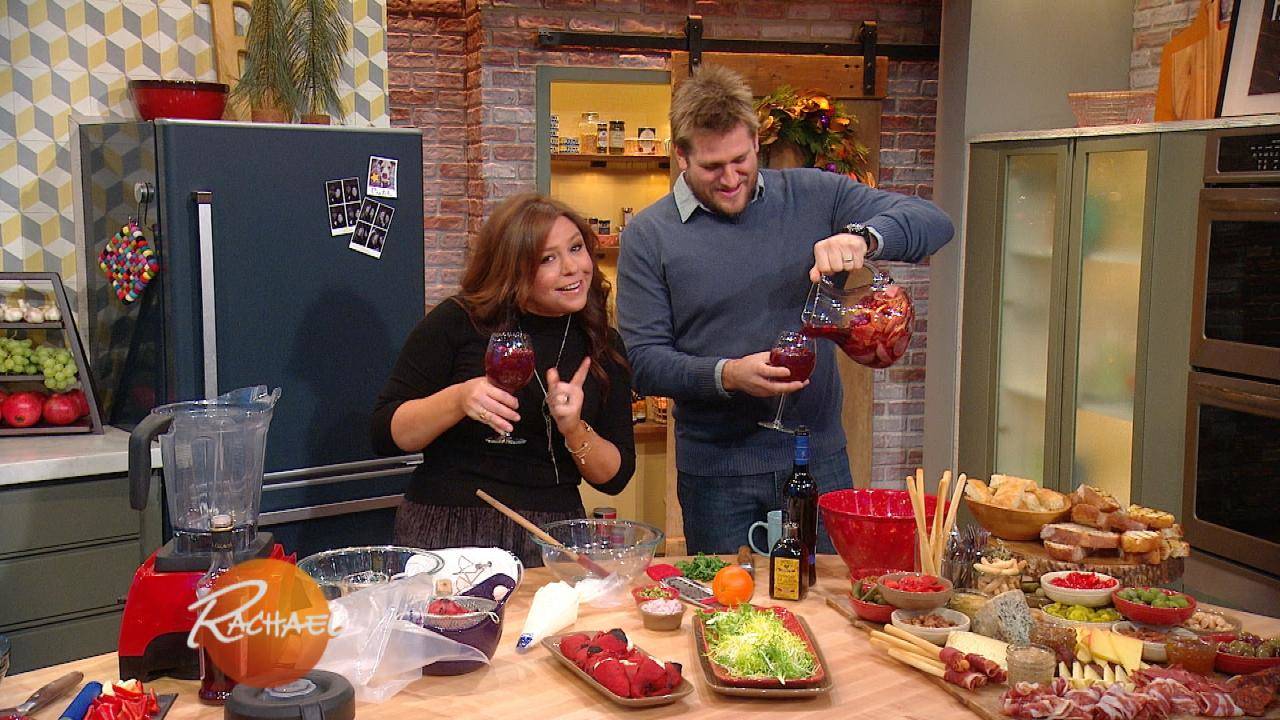 Curtis Stone's Stuffed Peppers and Winter Sangria + Last-Minute …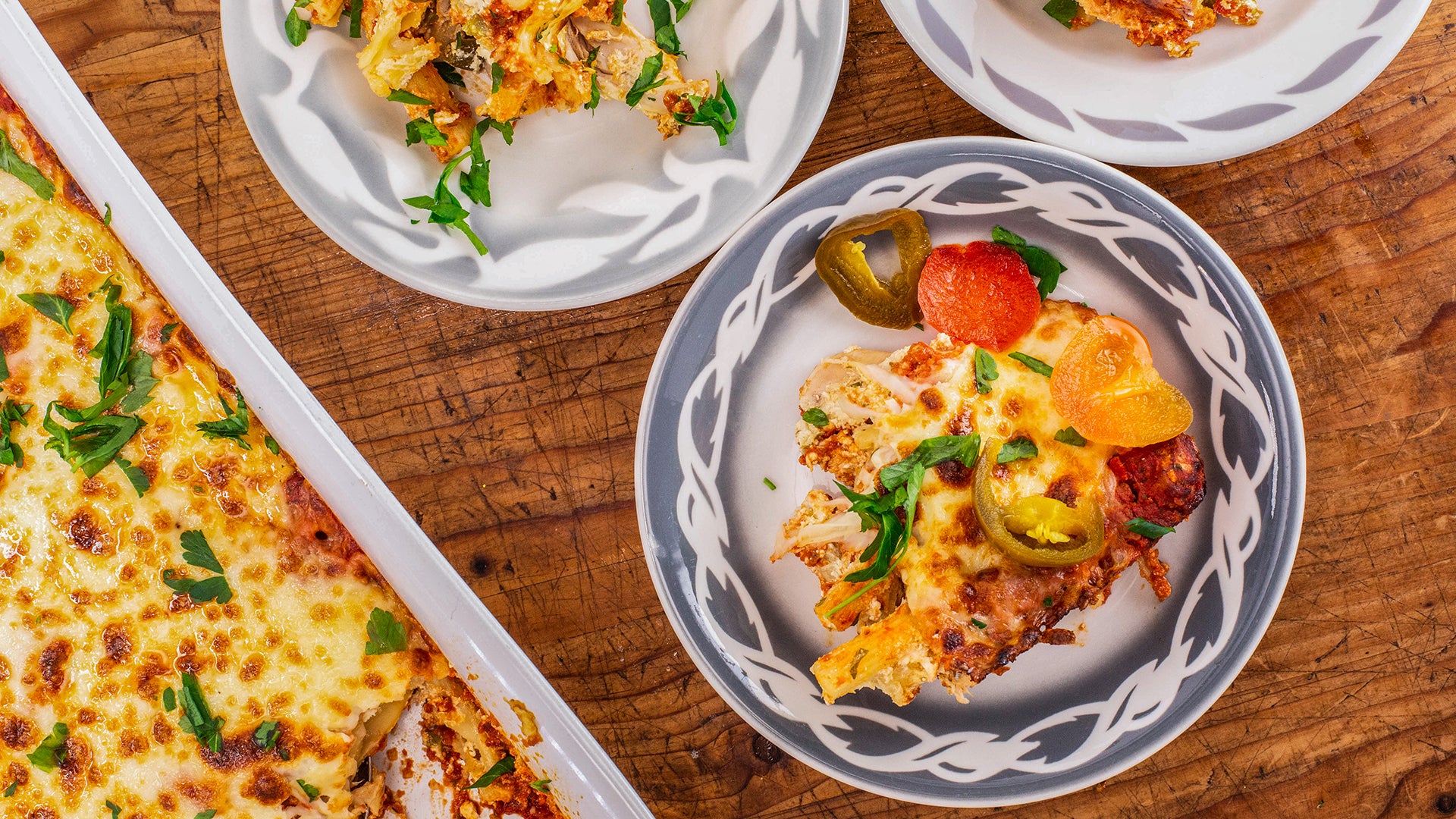 How To Make No-Boil Creamy Baked Ziti with Chicken and Cherry Pe…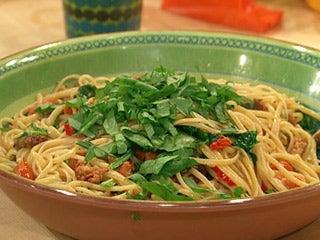 Extra Spicy Linguini with Sausage, Chili Peppers, Cherry Tomatoe…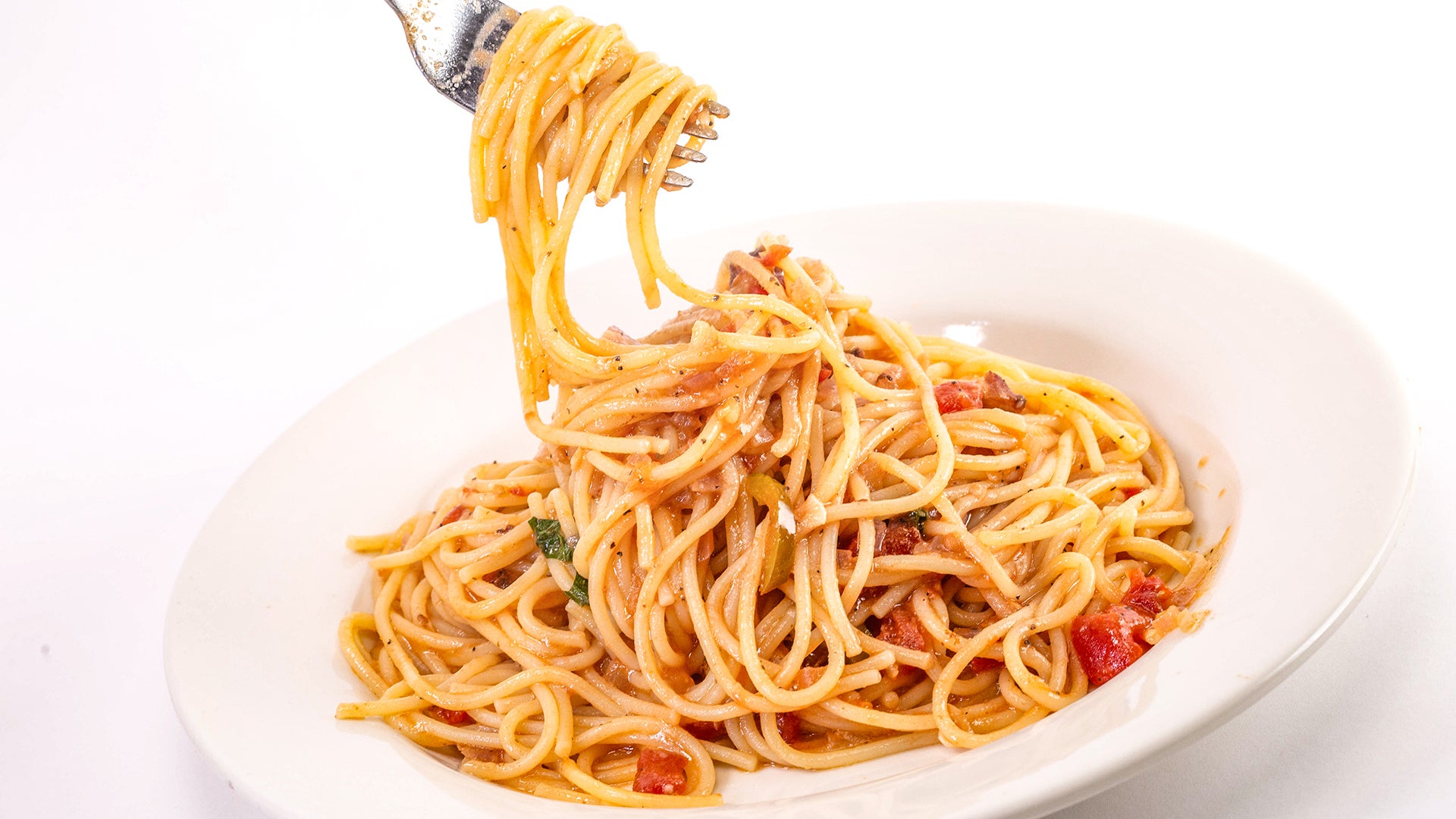 How To Make Red Onion and Smoked Bacon Spaghetti with Cherry Pep…
Ingredients
1/2 pound ground pork
1/4 cup currants
1 egg
1/4 cup breadcrumbs
3 tablespoons flat-leaf parsley, chopped
2 tablespoons pine nuts, toasted
Salt and ground black pepper
1 jar pickled cherry peppers, drained, stems and seeds removed
Yield
Serves:
4 snack-size servings
Preparation
Preheat oven to 400F.
In a mixing bowl, combine the pork, currants, egg, breadcrumbs, parsley and pine nuts with some salt and pepper.
Stuff the cherry peppers with the meat mixture then arrange the stuffed peppers in a baking dish. Bake uncovered until the meat has cooked through, about 20 minutes. Serve warm.