Fennel-Pepper Spaghetti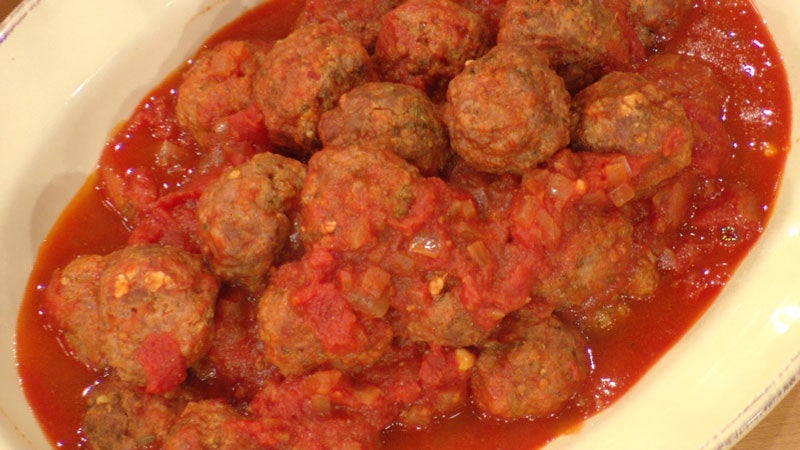 Sunday Spaghetti and Meatballs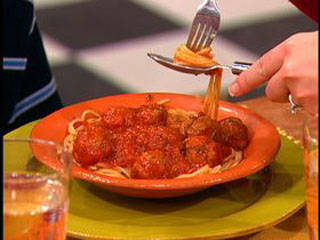 The Ultimate Spaghetti and Meatballs Supper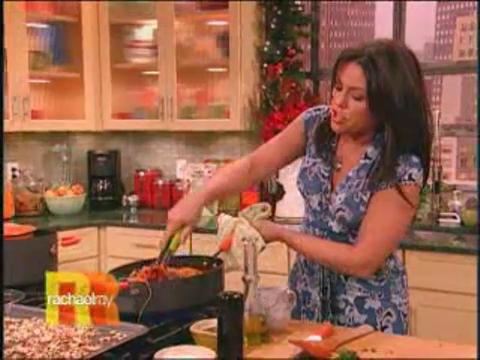 Spanish Spaghetti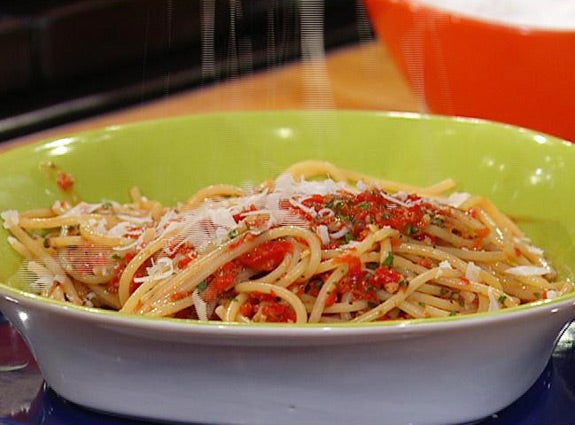 Spaghetti with Red Pepper Pesto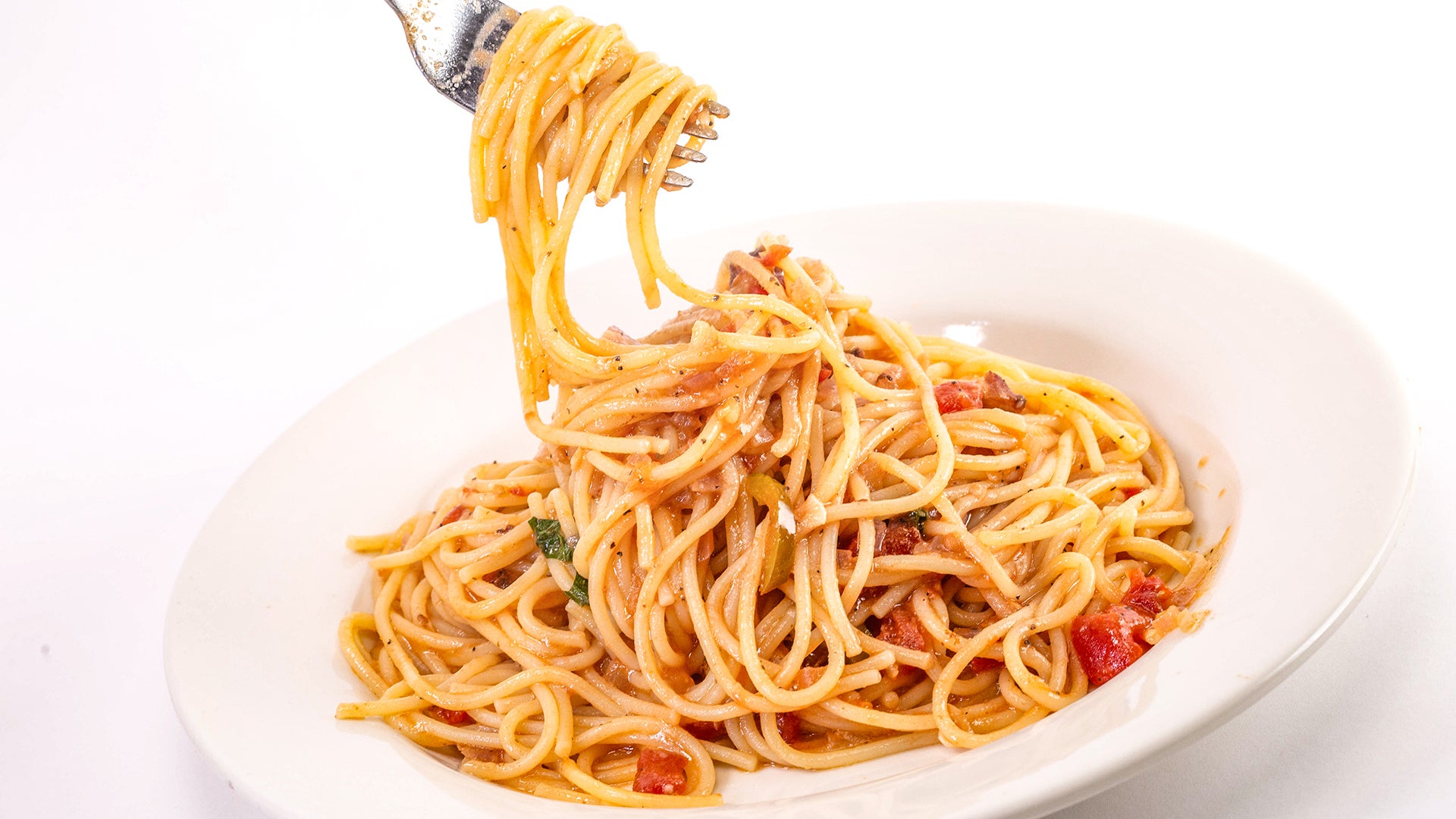 How To Make Red Onion and Smoked Bacon Spaghetti with Cherry Pep…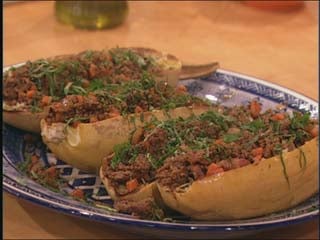 Spaghetti Squash with Super-Thick Bolognese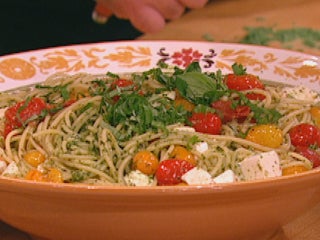 Roasted Caprese Spaghetti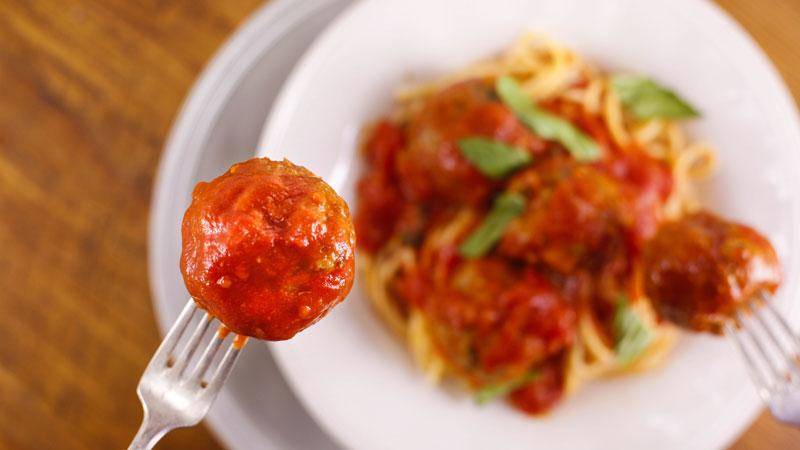 Spicy Meatballs and Spaghetti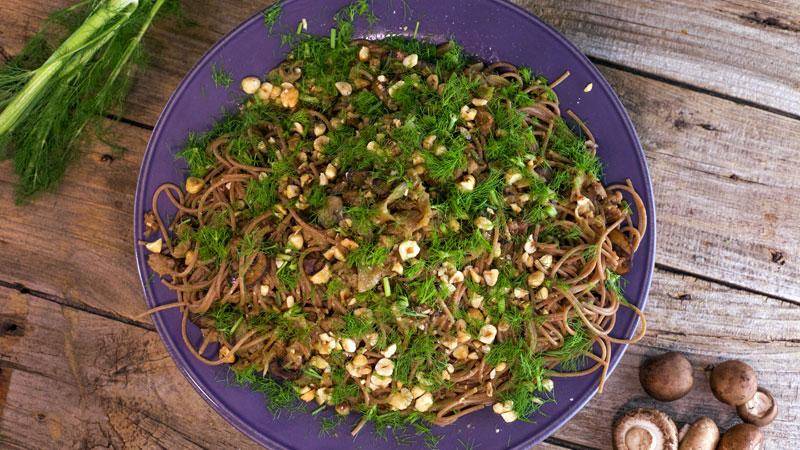 Spaghetti with Sausage, Mushrooms and Fennel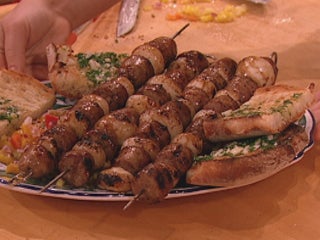 Sausage and Onion Kebabs on Roasted Pepper Salad
Ingredients
Salt
1 pound spaghetti
1/4 cup EVOO Extra Virgin Olive Oil
2 teaspoons fennel seeds
1 red onion, quartered then thinly sliced
1 red bell pepper, quartered lengthwise, seeded and sliced
2 cubanelle peppers, quartered lengthwise, seeded and thinly sliced
3 cloves garlic, finely chopped or grated
1/2 teaspoon red pepper flakes
1 cup chicken or vegetable stock
1 28-ounce can San Marzano tomatoes
Black pepper
1/2 cup basil, torn or thinly sliced
1/4 cup flat -leaf parsley, chopped
2 tablespoons butter, cut into small pieces
1/2 cup grated Parmigiano-Reggiano cheese
Preparation
Place a large pot of water over high heat to boil the pasta. Salt water and cook pasta to al dente.
While the pasta is cooking, place a large skillet over medium-high heat with 4 turns of the pan of EVOO, about 1/4 cup. Add fennel seeds, toast a minute and then add the peppers and onions. Cook for 5 minutes, then stir in garlic and crushed pepper, season with salt and pepper and cook 3 minutes more then stir in sauce and tomatoes. Break up tomatoes with wooden spoon or tomato masher, simmer sauce to thicken while pasta cooks. When pasta is almost done, stir most of the basil and parsley into the sauce - save a little for garnish.
Drain the pasta and return to hot pot with butter, cheese and sauce, toss to combine.
Serve pasta in shallow bowls with a sprinkle of remaining herbs.