Oven-Baked Buffalo Blue Cheese Chicken Nuggets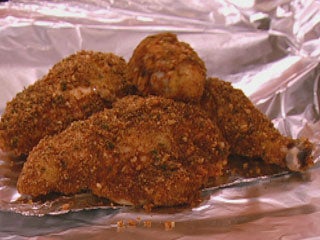 Buffalo Baked Chicken with Blue Cheese, Celery and Carrot Slaw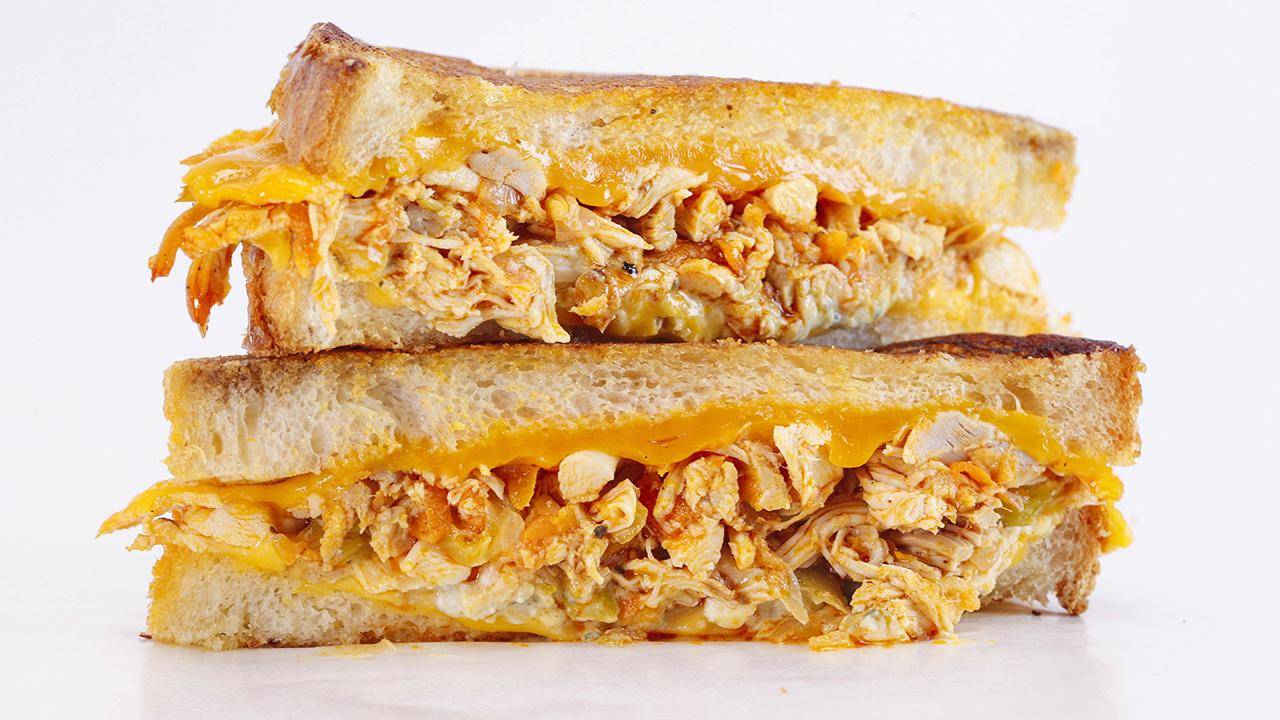 Buffalo Chicken Grilled Cheese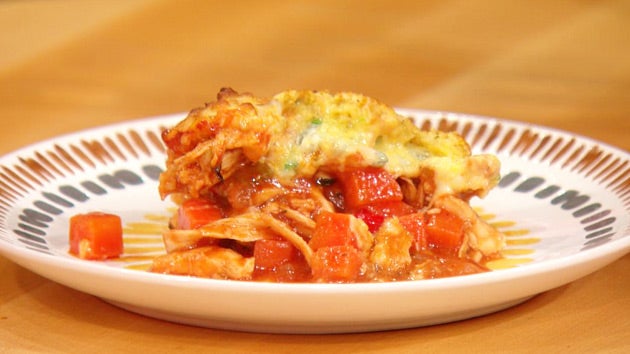 Buffalo BBQ Pulled Chicken Casserole with Blue Cheese Cornbread …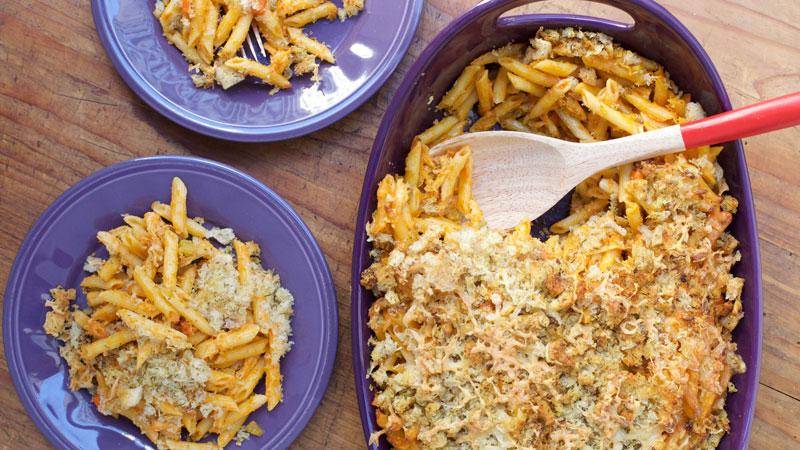 Buffalo Chicken Mac n' Cheese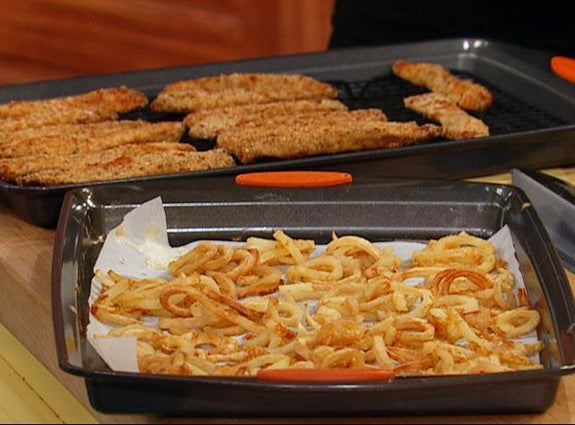 Buddy Valastro's Baked Chicken Fingers and Oven Baked Curly Fries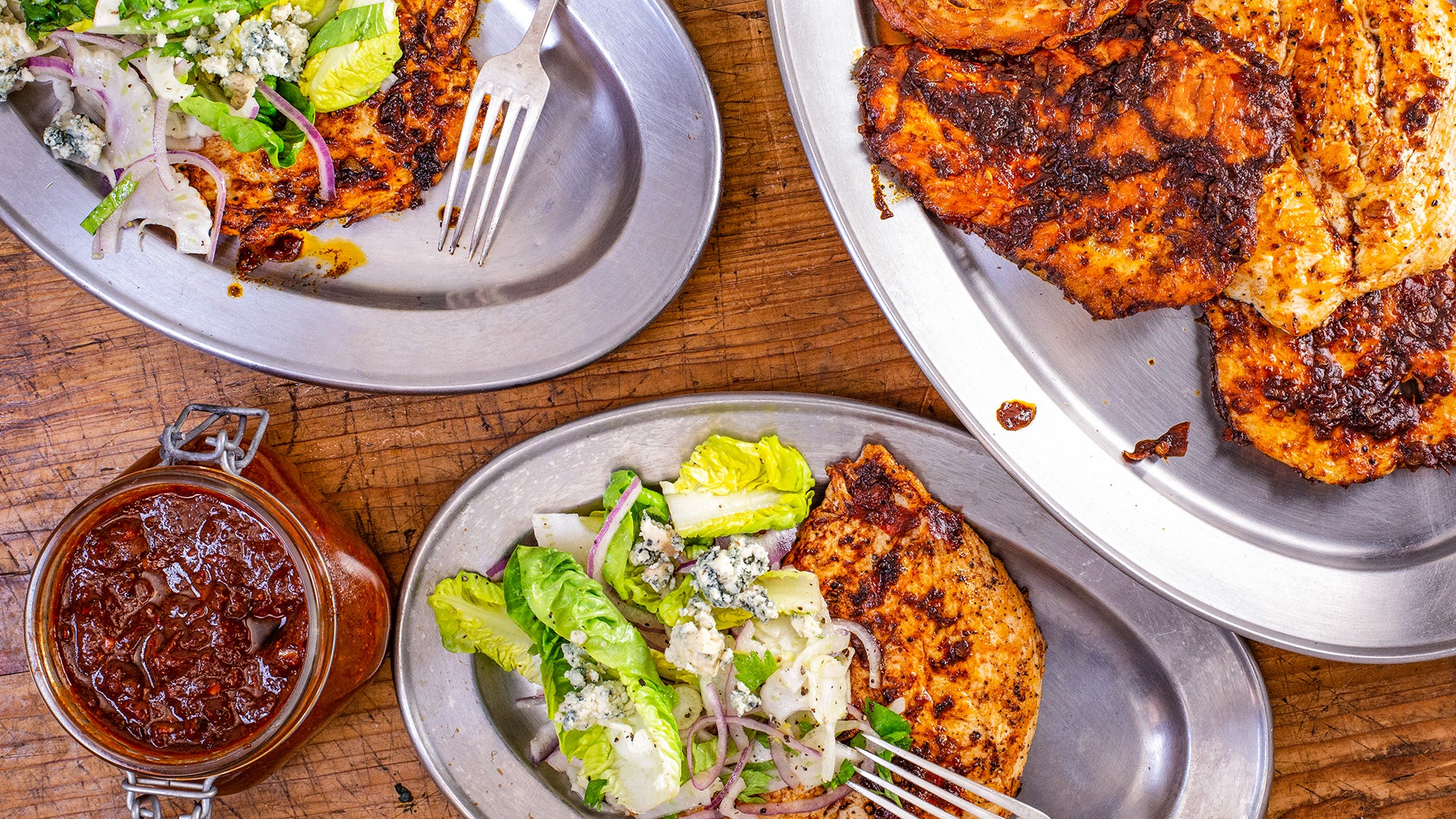 Rach's Buffalo Chicken Paillard With Blue Cheese + How To Rock M…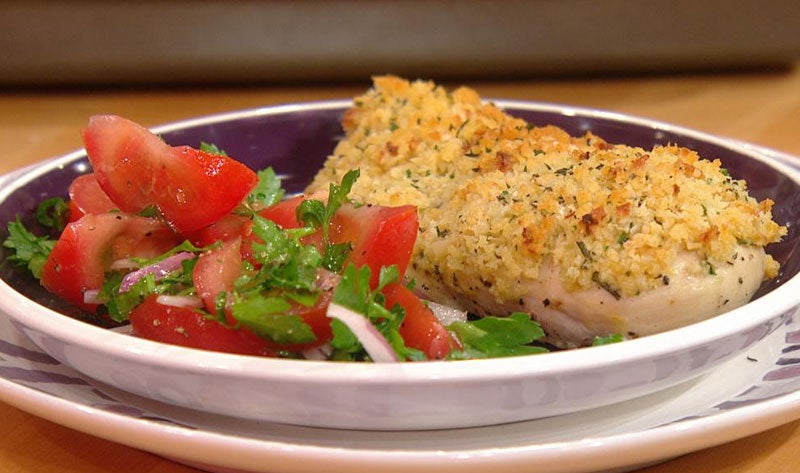 Baked Chicken with Herb-and-Cheese Breadcrumbs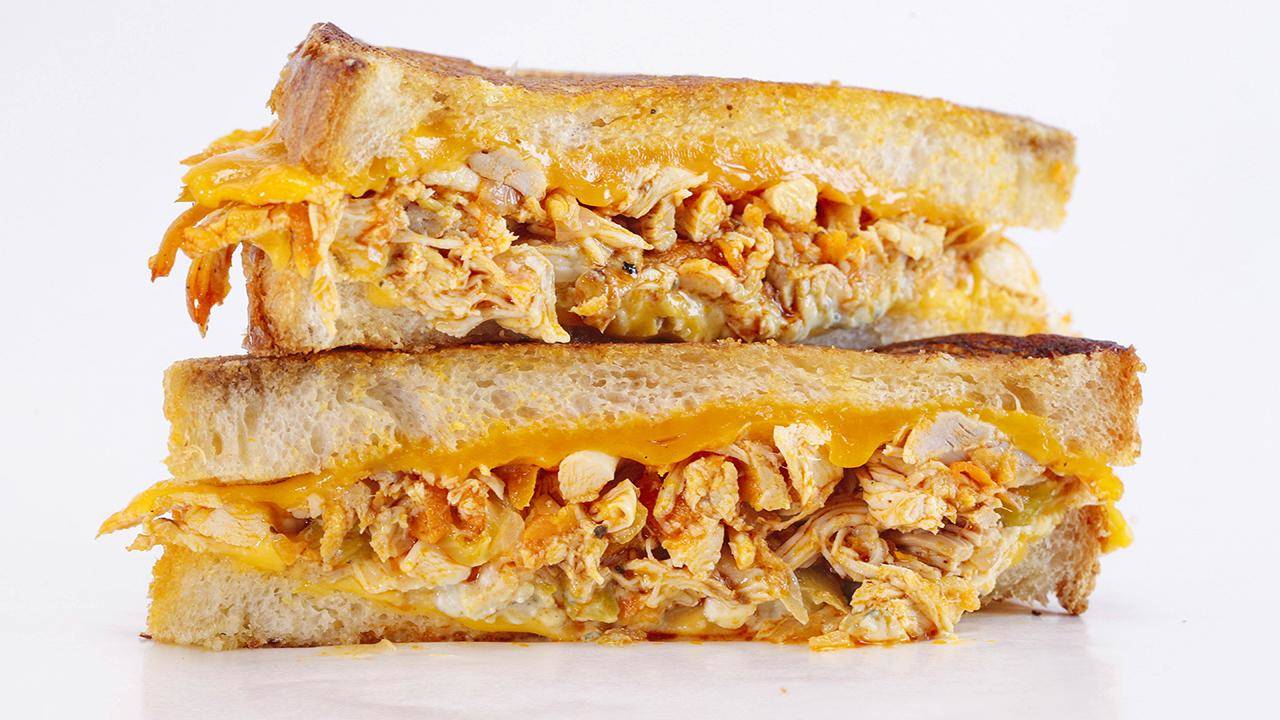 Rach's Buffalo Chicken Grilled Cheese + Magnetic Slime!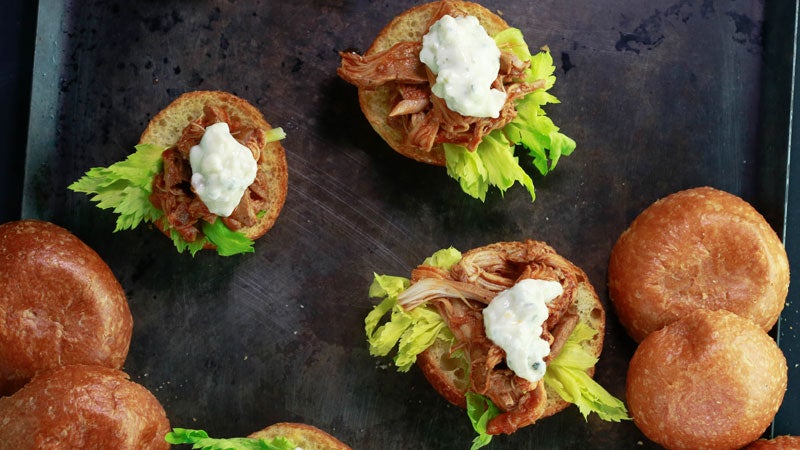 Slow Cooker Shredded Buffalo Chicken Sliders with Blue Cheese Ai…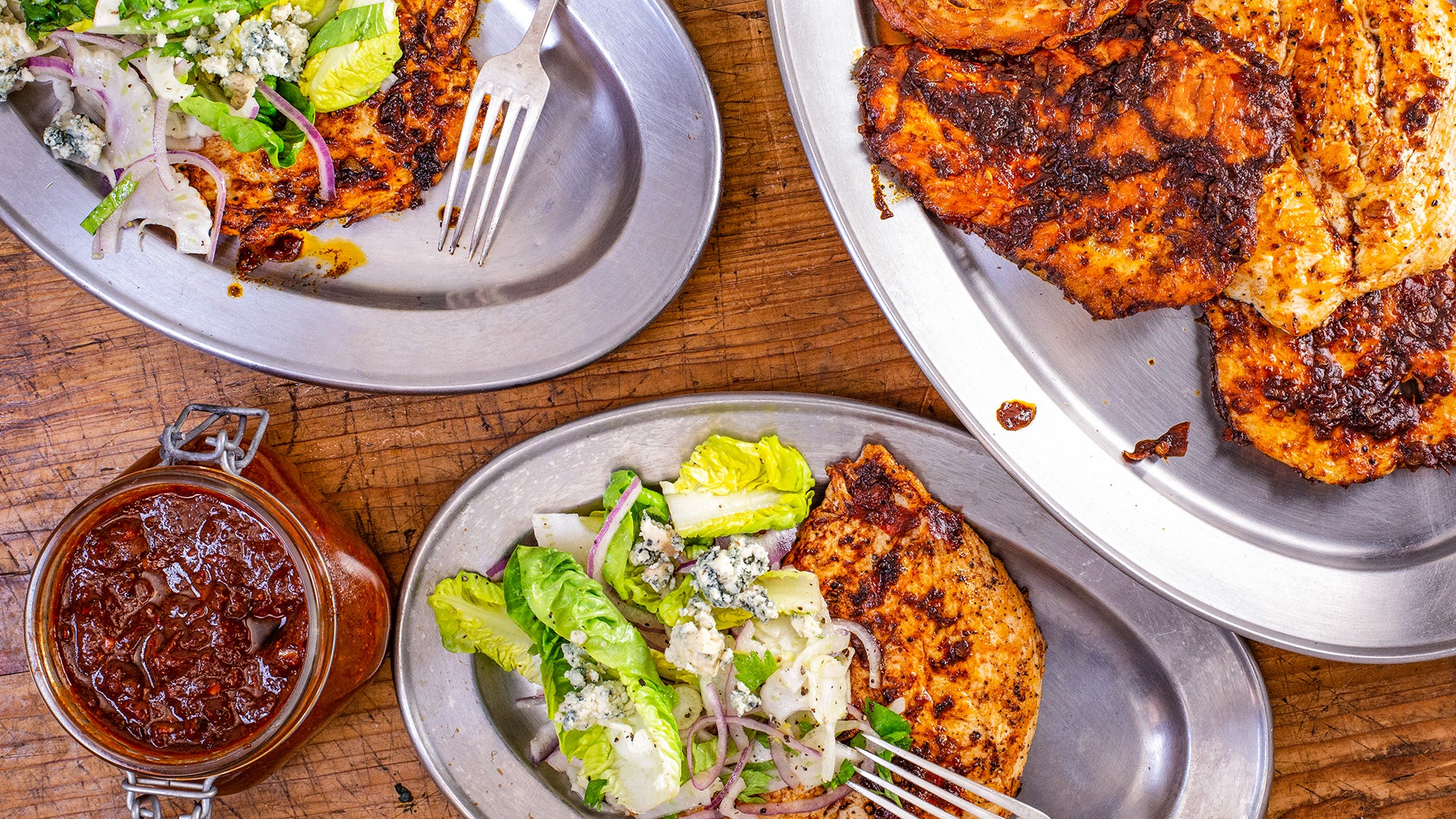 Rach's Buffalo Chicken Paillard with Blue Cheese Crumbles + How …
Ingredients
2 pounds ground chicken breast
1/2 small onion, grated
2 cloves garlic, grated
1 cup shredded carrots
2 stalks celery, finely chopped
2 tablespoons steak seasoning
1/2 cup blue cheese crumbles
1 cup plus 2 tablespoons flour, plus more as needed for coating, divided
2 eggs, lightly beaten
2 cups crushed cornflakes
2 tablespoons butter
1 1/2 cups chicken stock
1/2 cup hot sauce
Salt and ground black pepper
Preparation
Preheat oven to 400F.
In a large mixing bowl, combine the ground chicken, onion, garlic, carrots, celery, steak seasoning and blue cheese. Work the mixture together then portion it out balls about the size of a golf ball.
Set up three dishes on the countertop: One with 1 cup flour, one with the beaten eggs and one with the corn flakes. Coat the balls first in the flour, then in the egg, and finally in the corn flakes. (Check out the fake-out chicken nuggets!) Arrange the balls on a baking sheet and bake in the oven until golden brown and cooked through, about 20 minutes.
While the nuggets are baking, place a small saucepot over medium heat with the butter. Sprinkle 2 tablespoons flour over the butter and cook for about 1 minute. Whisk the stock and hot sauce into the pan, season with salt and pepper, and simmer until thickened, 2-3 minutes.
Serve the oven-baked chicken nuggets with the buffalo dipper alongside.