Cider Sweet Potatoes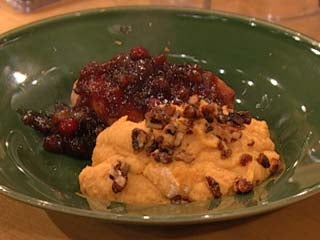 Cran-Raisin Barbecue Sauce over Chicken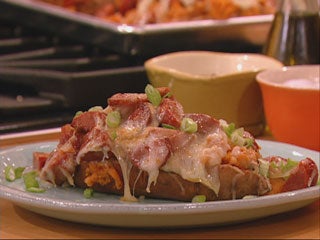 Twice-Baked Sweet Potatoes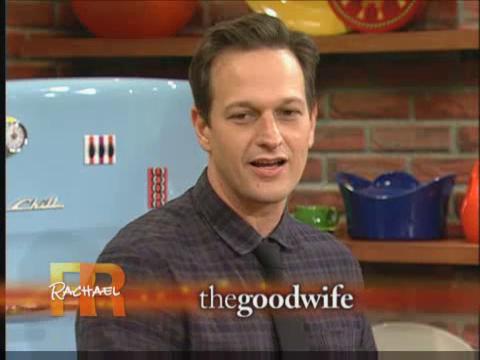 Twice-Baked Jalapeño Popper Sweet Potatoes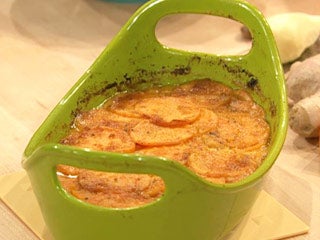 Move Over Marshmallows: Sweet Spiced Potatoes Gratin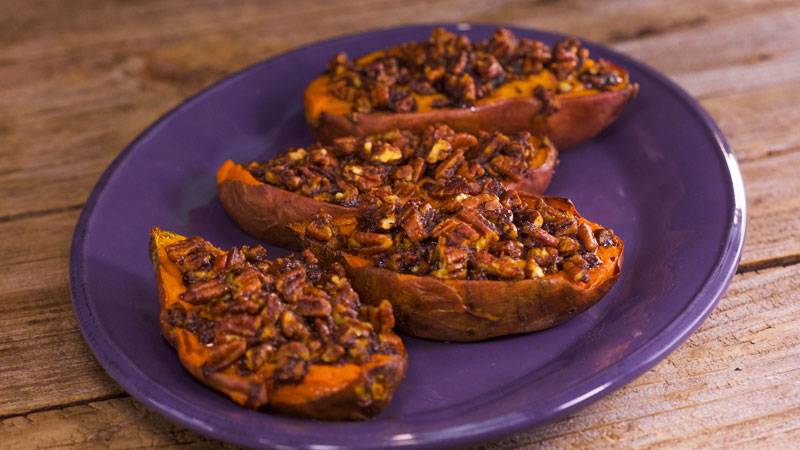 Pecan Thrice-Baked Sweet Potatoes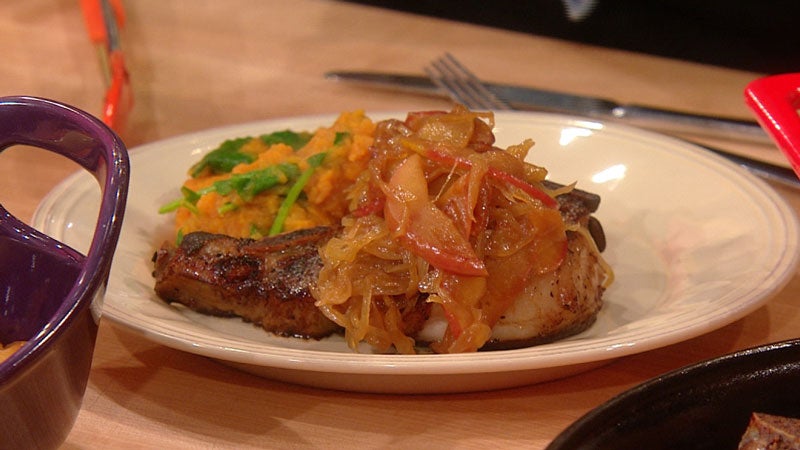 Cider-Brined Pork Chops with Sweet Potatoes and Greens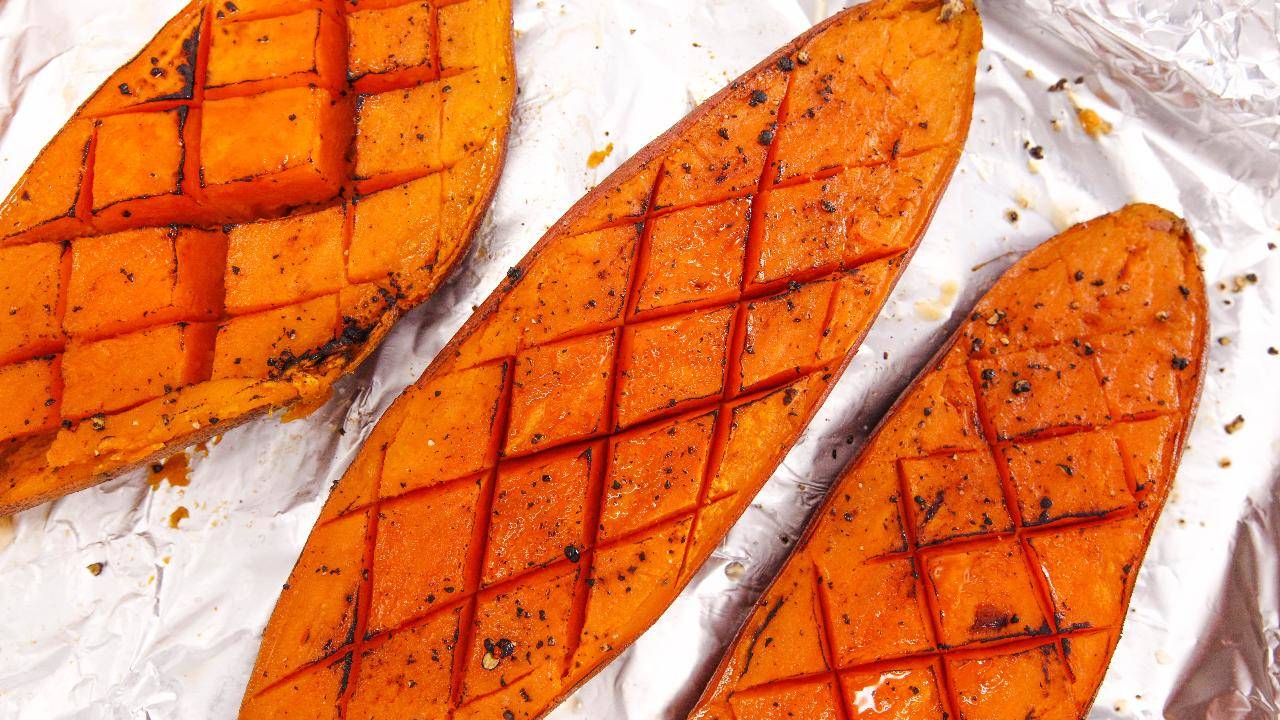 5-Ingredient Broiled Maple Sweet Potatoes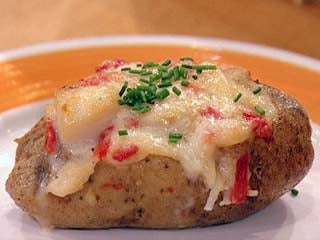 Scallops Newburg-Stuffed Potatoes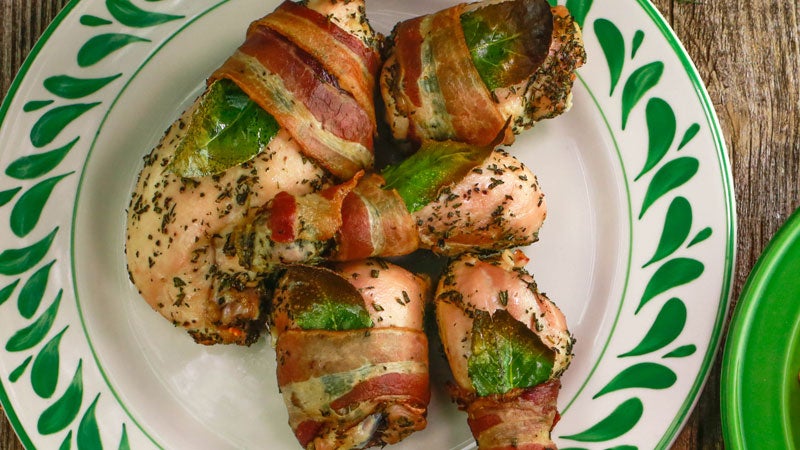 Bacon-Wrapped Chicken with Herbs & Mashed Sweet Potatoes with Or…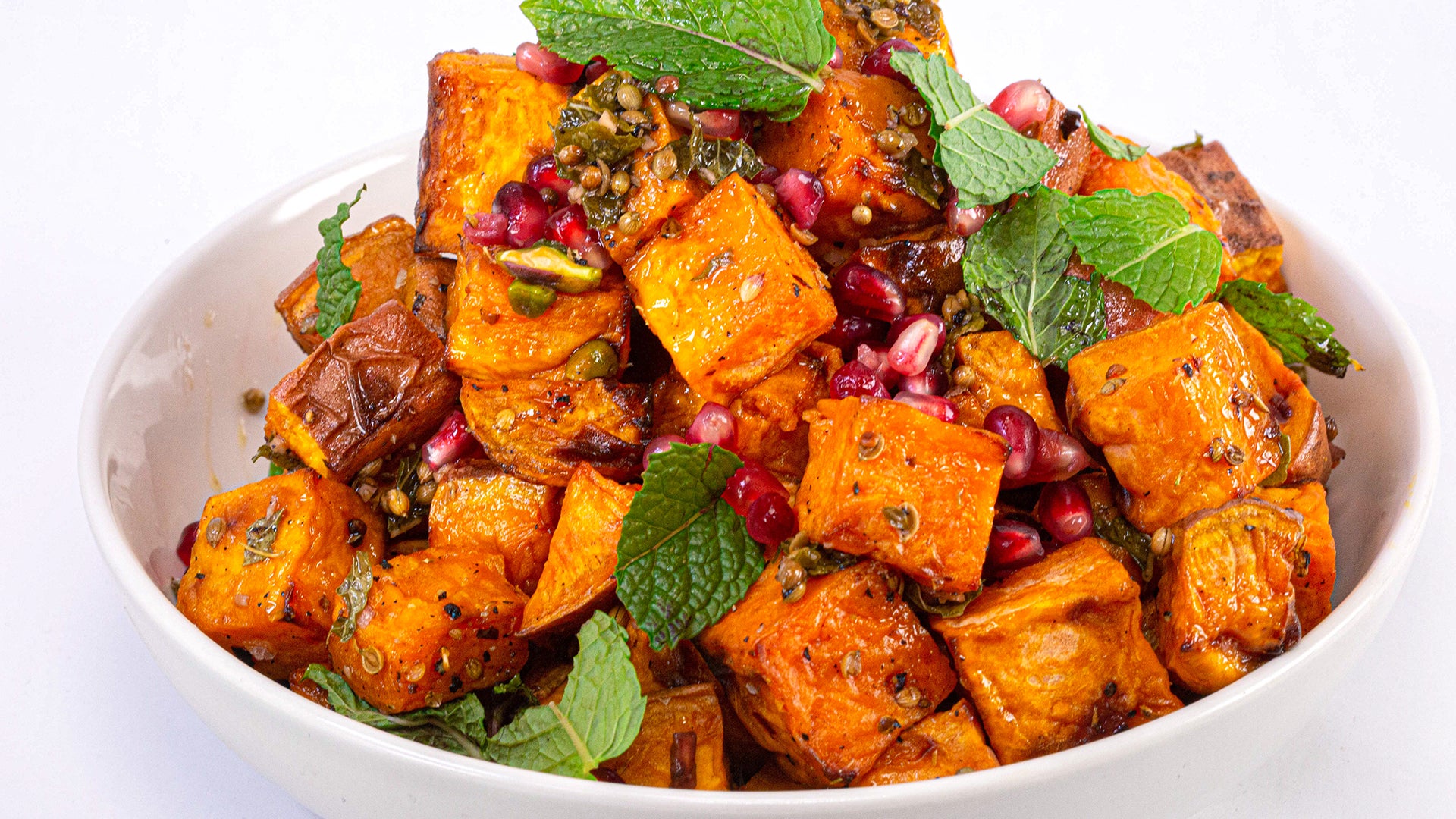 How To Make Roasted Sweet Potatoes With Coriander Vinaigrette by…
Ingredients
2 1/2 pounds sweet potatoes, peeled and cut into chunks
2 bay leaves
1 medium onion, peeled and halved
Salt
2 tablespoons butter
2 McIntosh or Golden Delicious apples, peeled, cored and finely chopped
3/4 cup heavy cream
1/2 cup pure maple syrup
A few grates fresh nutmeg
A pinch ground cinnamon
Ground black pepper
2 cups store-bought honey-roasted pecans or maple walnuts, chopped
Preparation
Place the potatoes, bay leaves, onion and some salt into a medium-size saucepan with enough cold water to submerge them completely. Place the pan over medium-high heat and bring to a boil. Reduce heat to medium and simmer until the potatoes are tender, about 15 minutes. Drain the cooked potatoes, discarding the bay leaf and onion, and reserve in the same pot they were cooked in.
While the potatoes are working, place a medium skillet over medium-high heat and melt the butter. Add the apples to the pan and saut until tender, 3-4 minutes. Stir in the cream, maple syrup, nutmeg and cinnamon, and season with salt and pepper. Reserve warm.
To the bowl of a food processor, add the potatoes and pulse a couple of times. Add the apple-cream mixture to the pot and pure. Serve the potatoes garnished with the pecans or walnuts.