Steakhouse Tomato Stacks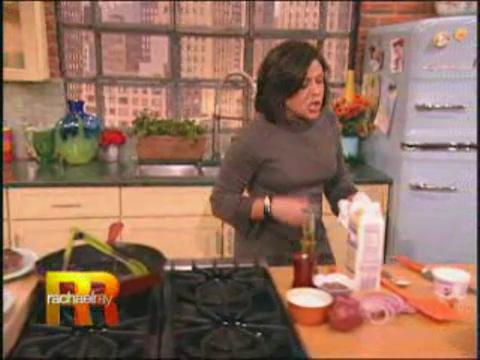 Steakhouse Rib-Eye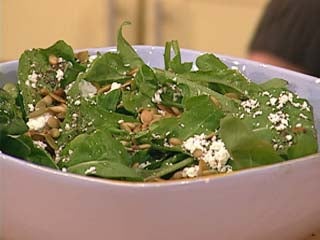 Arugula and Spinach Salad with Goat Cheese and Pepitas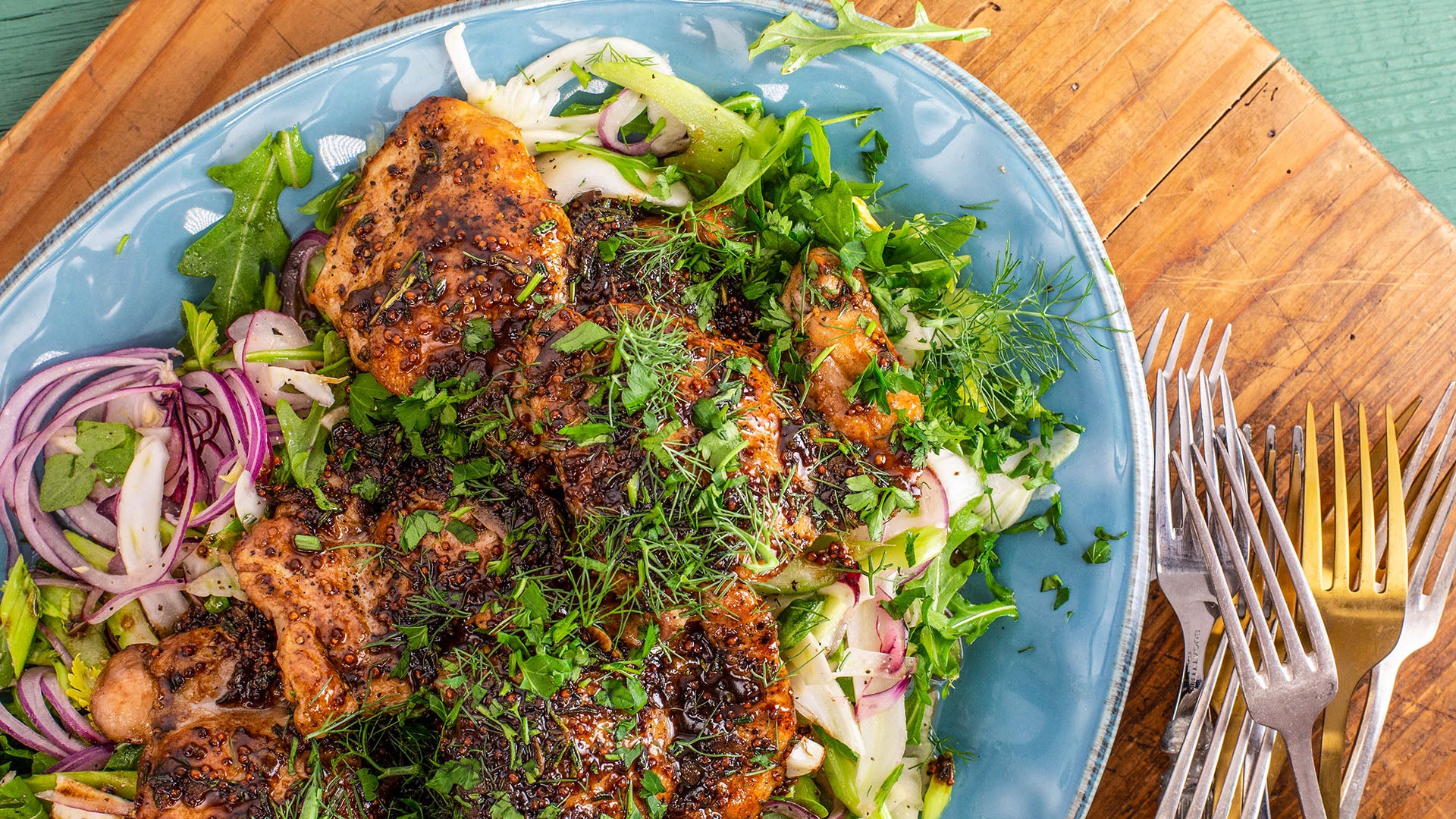 How To Make Balsamic-Glazed Chicken with Fennel & Celery Slaw By…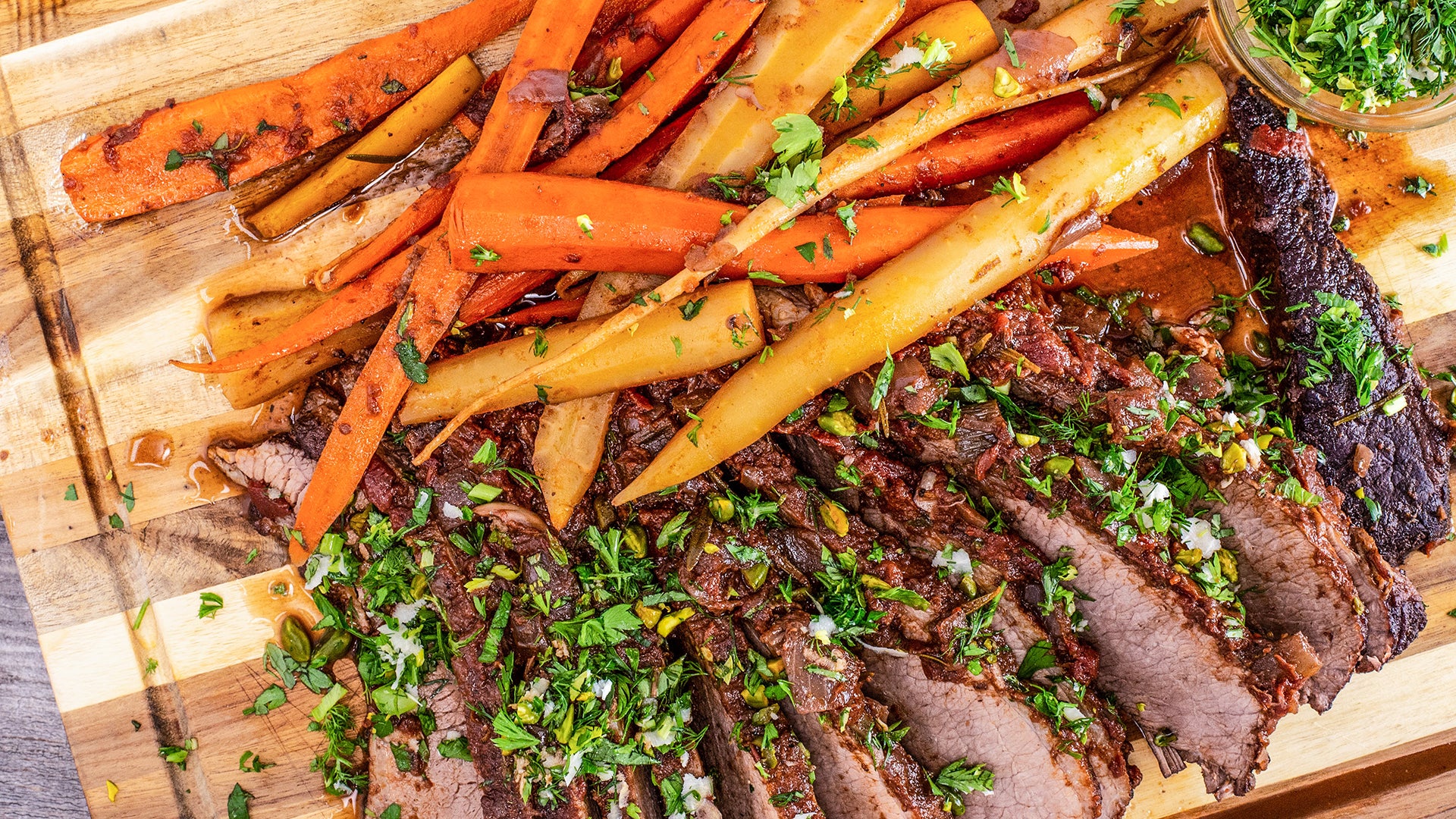 How to Make Brisket Braised in Wine & Tomato By Rachael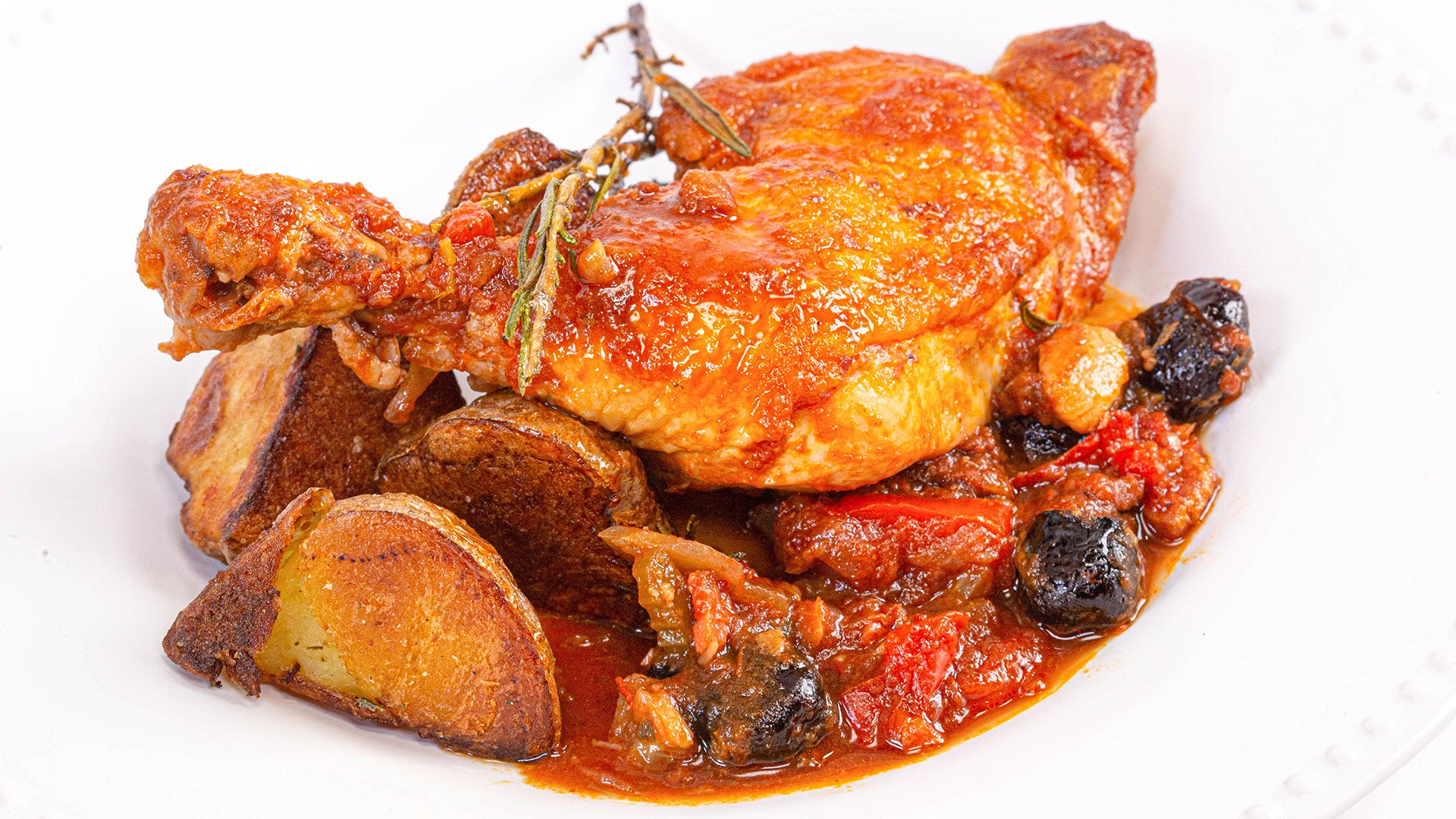 How To Make Chicken Cacciatore By Tom Colicchio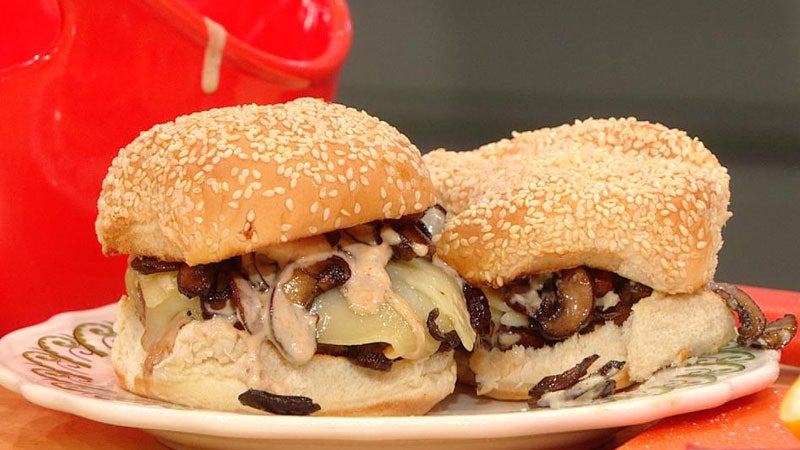 Spike Mendelsohn's Steakhouse Burger with Onion Straws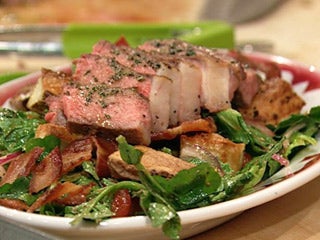 T-Bone Tagliata with Steakhouse Salad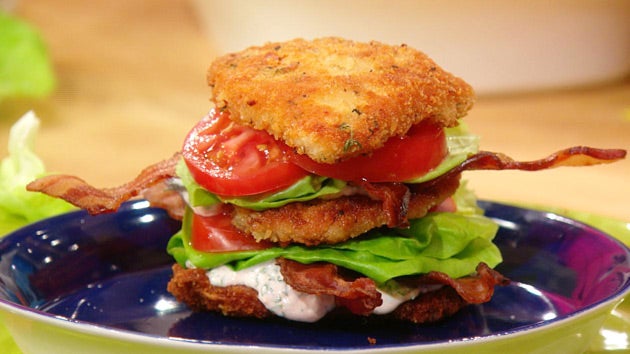 Chicken Club Cutlet Stacks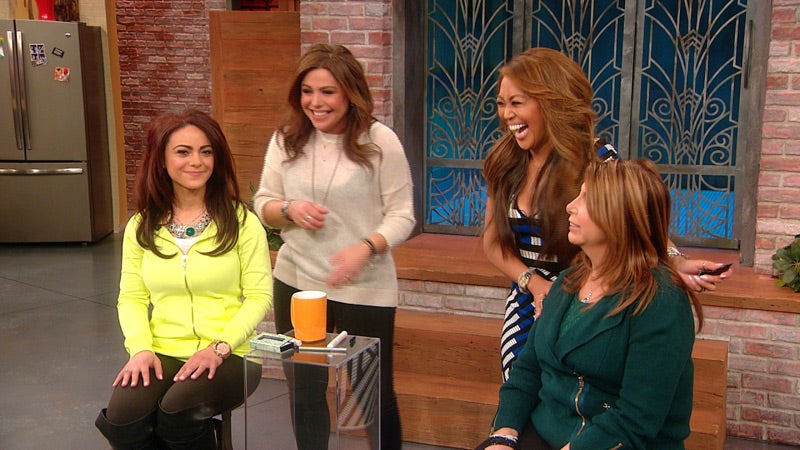 A Full Hour of Savings! Gretta's 7-Minute Blowout & a $15 Steakh…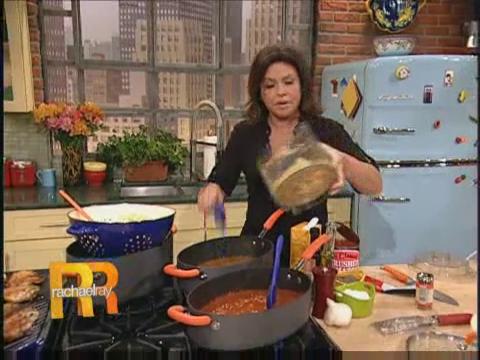 Chickpea and Tomato Penne Pasta
Ingredients
1 clove garlic, grated
1 tablespoon EVOO Extra Virgin Olive Oil
6 slices bacon, chopped
1/2 cup buttermilk
1 cup creme fraiche
2 tablespoons fresh dill, chopped
2 tablespoons chives, chopped
Juice of 1 lemon
3 to 4 tablespoons prepared horseradish
Salt and ground black pepper
6 beefsteak tomatoes
Preparation
Place a small skillet over medium heat with 1 turn of the pan of EVOO, about 1 tablespoon. Add the chopped bacon to the skillet and cook until golden and crispy, about 5 minutes. Remove the bacon to a paper towel-lined plate and let cool.
While the bacon is cooking, whisk together the buttermilk, crme fraiche, garlic, dill, chives, lemon juice, horseradish, salt and pepper in a medium-size mixing bowl. Set dressing aside.
Slice each of the tomatoes in half widthwise. Lay a few rings of red onion onto the base of each tomato and then cap each tomato off with their tops.
Transfer the tomato stacks to a serving plate, top with a little of the prepared dressing and garnish with the bacon.