Polish Pigs in a Blanket with Dill Slaw Salad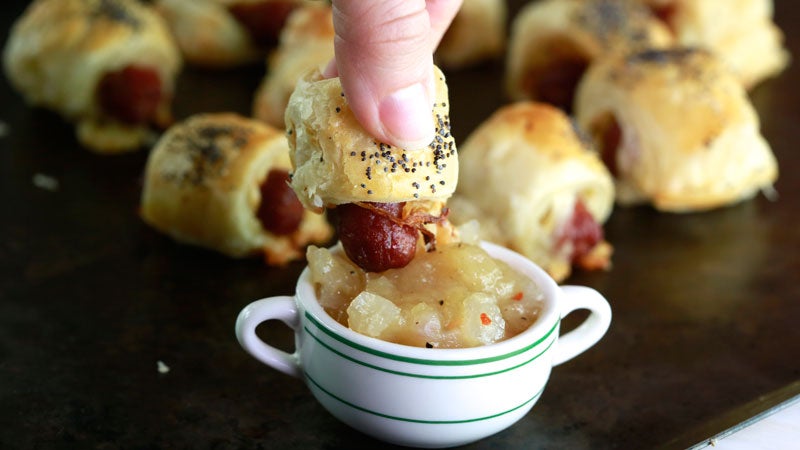 Clinton Kelly's Reuben Pigs in a Blanket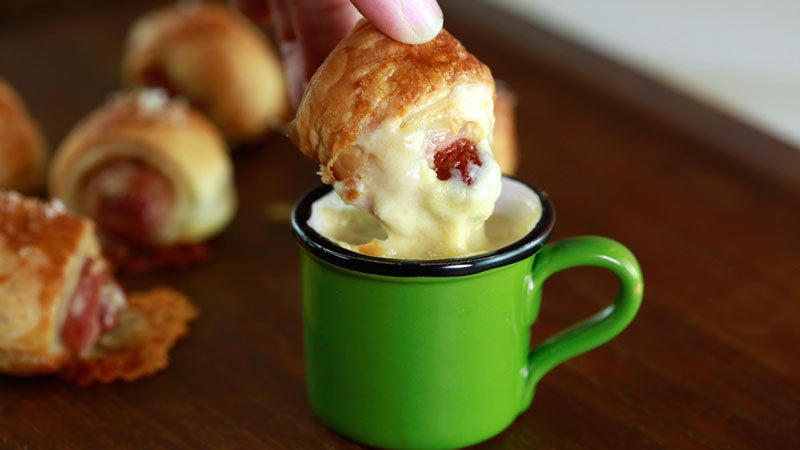 Clinton Kelly's Cordon Bleu Pigs in a Blanket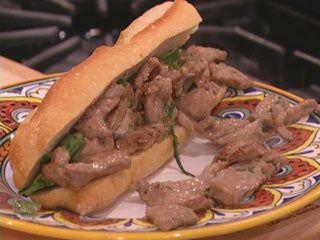 Sliced Steak Stroganoff in French Bread with Dill-Relish Dressed…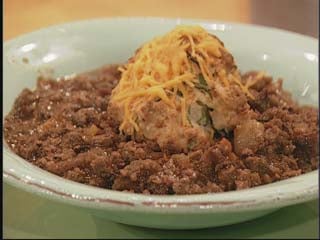 BBQ Beef and Baked Bean Chili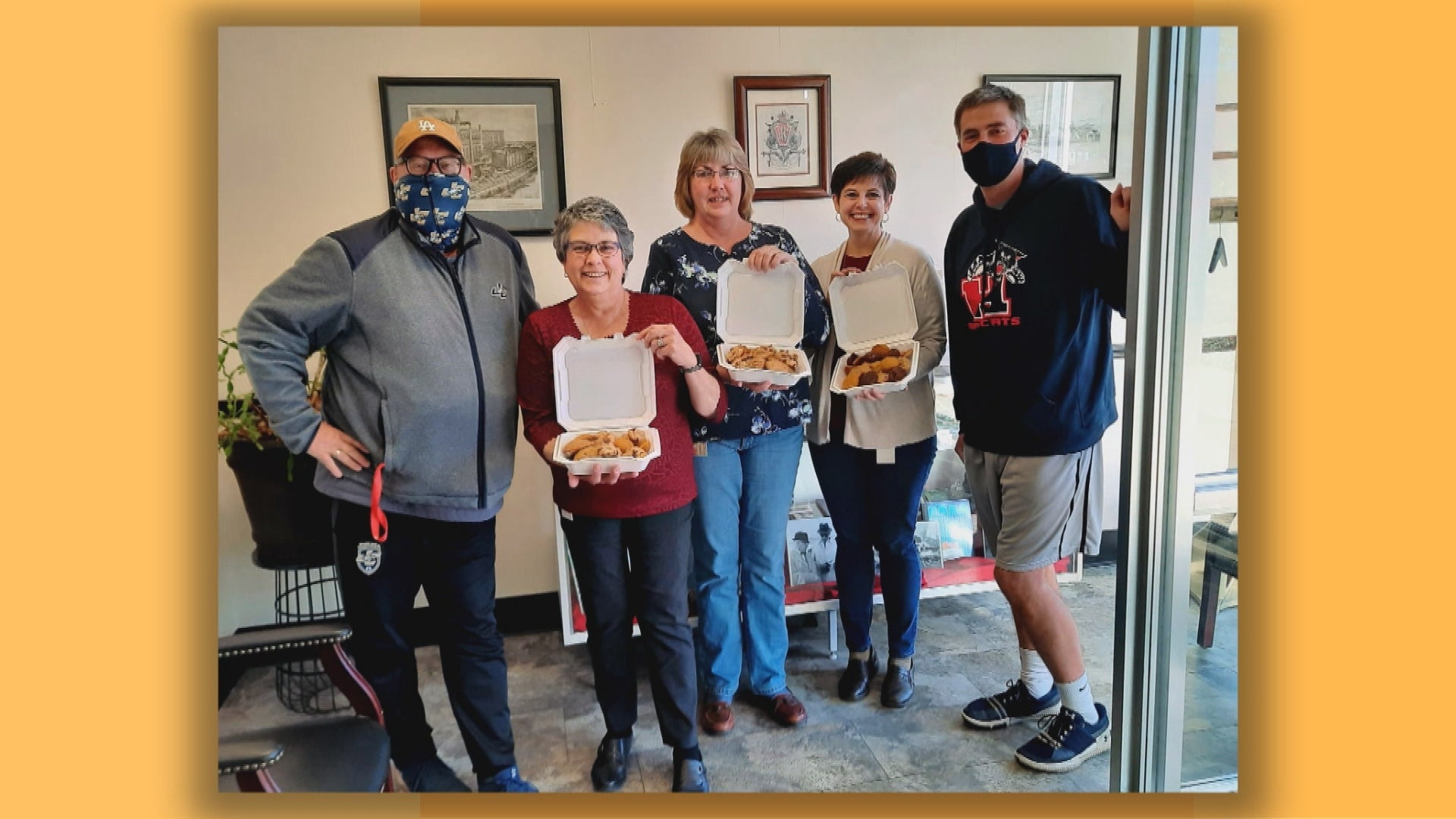 What Started As a Bake-Off Between 2 Dads Turned Into Cookies Fo…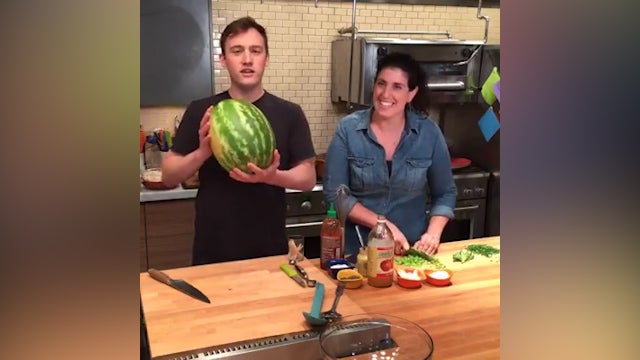 Easy Side Dish Ideas: Potato Salad Salad & Ramen Noodle Slaw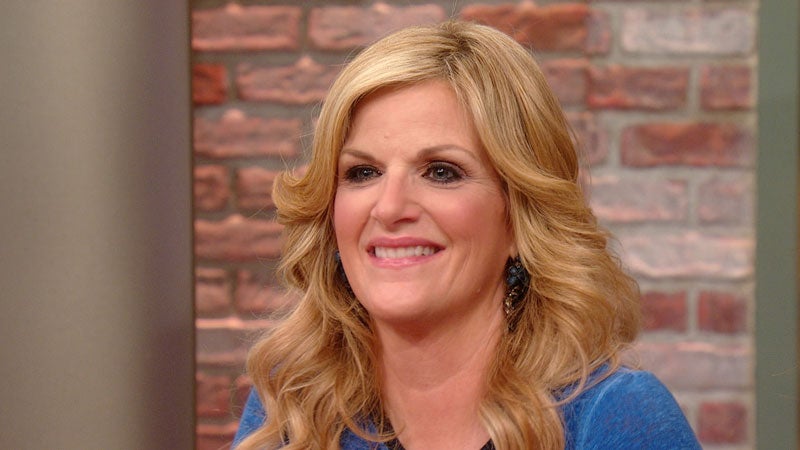 Our Tastiest Holiday Party Ever with Co-Host Trisha Yearwood & C…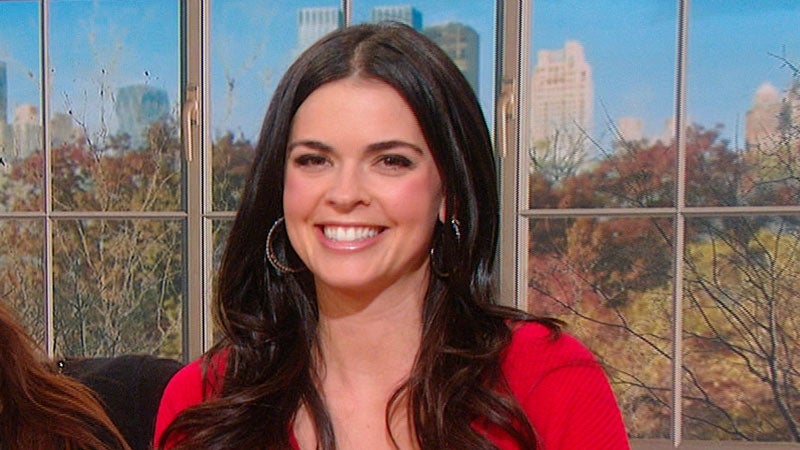 Katie Lee's Pigs in a Blanket Wreath? And Money-Saving Deals on …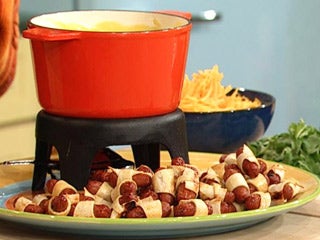 Chicks In a Blanket with Green Chile Queso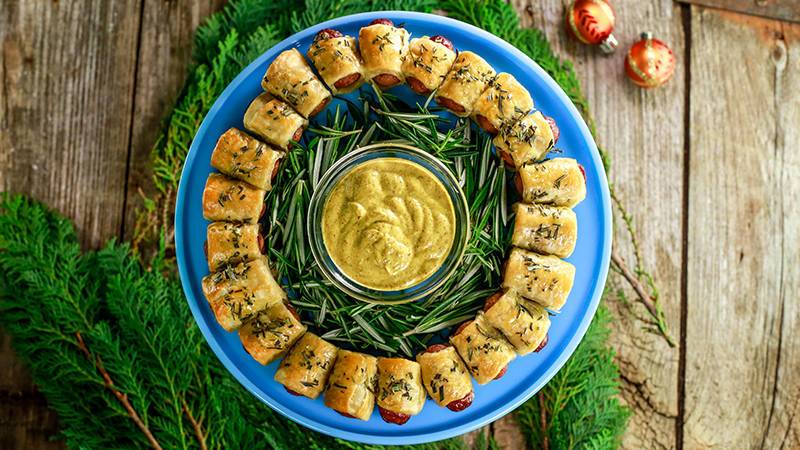 Pigs in a Wreath & Pumpkin Hummus
Ingredients
4 tablespoons EVOO Extra Virgin Olive Oil, divided, plus additional for drizzling
2 pre-cooked kielbasa (about 1 pound each), each cut into 2 pieces about 8 inches long
1 large onion, thinly sliced
1/4 cup spicy mustard
4 tablespoons white or cider vinegar, divided
Salt and ground black pepper
1 tube refrigerated pizza dough
1 cup shredded yellow or Cotswald cheddar cheese
Caraway seeds, to garnish
Coarse salt, to garnish
1 tablespoon chopped dill
1 tablespoon honey
3 cups shredded slaw mix
Preparation
Preheat oven to 400F.
Place a large skillet over medium-high heat with 1 turn of the pan of EVOO, about 1 tablespoon. While the pan is heating up, cut a slit in each of the kielbasa pieces so that you can open them up like a book. Place them cut side down into the pan and cook until they crisp up, 4-5 minutes (you'll have to do this in batches).
While the kielbasa are crisping up, place a medium-size skillet over medium-high heat with 1 turn of the pan of EVOO, about 1 tablespoon. Add the onion, mustard and about 2 tablespoons of vinegar to the pan with some salt and pepper. Cook the onion until tender, 5-6 minutes.
With your kielbasa crisped and onions ready, dust your counter with some flour and roll out the pizza dough so that it's a couple of inches larger than its original dimensions. Cut the dough into quarters by slicing it first widthwise, then lengthwise. On one quarter of dough, lay a piece of kielbasa cut-side-up across it on a diagonal. Stuff the kielbasa with some of the cooked onions and a handful of shredded cheese. Pull the two free corners of the dough square around the kielbasa to wrap it up then transfer it to a baking sheet. Repeat this process until you've wrapped of your kielbasa.
Drizzle each roll-up lightly with EVOO and sprinkle the tops with some caraway seeds and coarse salt. Bake them until golden brown, 15-18 minutes.
When the roll-ups are almost done baking, prepare a salad to go along with them by whisking together the remaining vinegar and EVOO, dill and honey in a salad bowl. Season the dressing with salt and pepper, add in the slaw mix and give it a good toss.
Serve each person one pig in a blanket with some slaw salad alongside.