Individual Quiches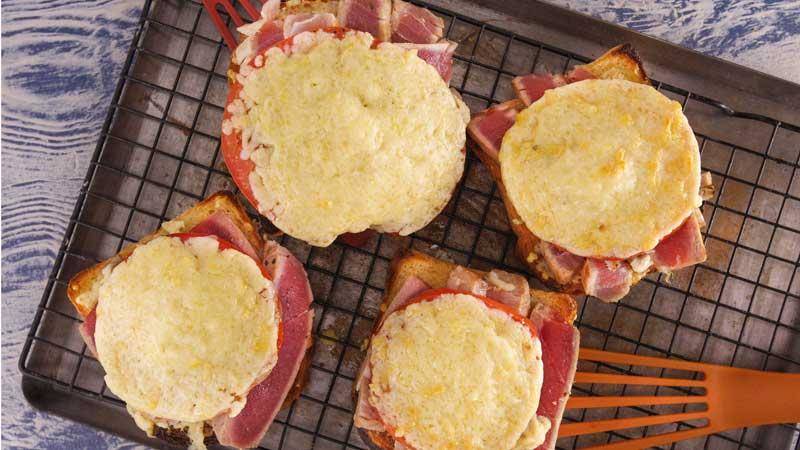 Sliced Fresh Tuna Melts on Toast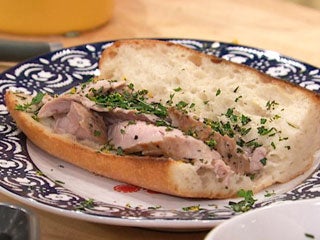 Pork Tenderloin French Dips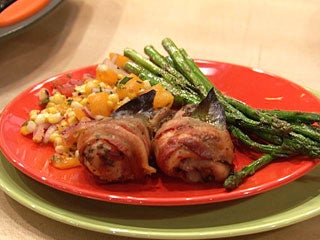 Bacon-Wrapped Chicken with Herbs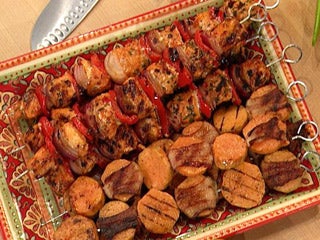 Smoky Chicken Skewers with Bacon-Wrapped Sweet Potato Kabobs and…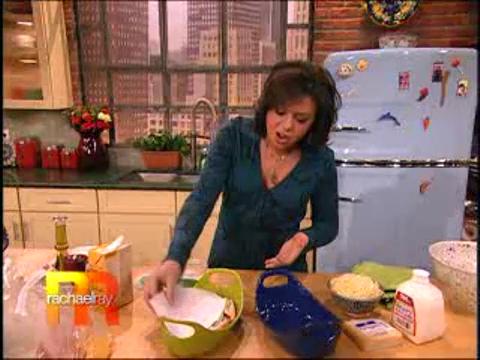 Leftover Crudités Two Ways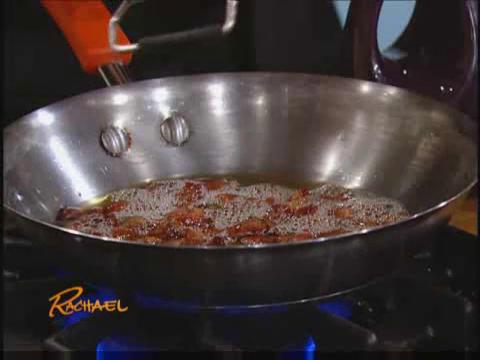 Rachael's $9 "BLD" Meal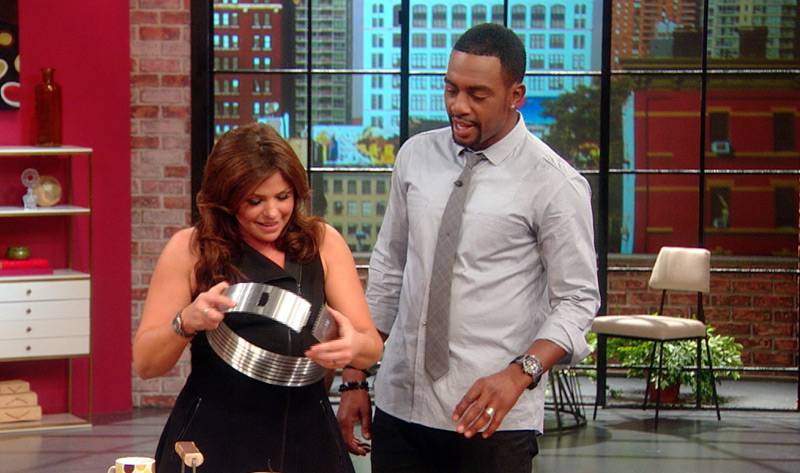 Stump the Rach With Bill Bellamy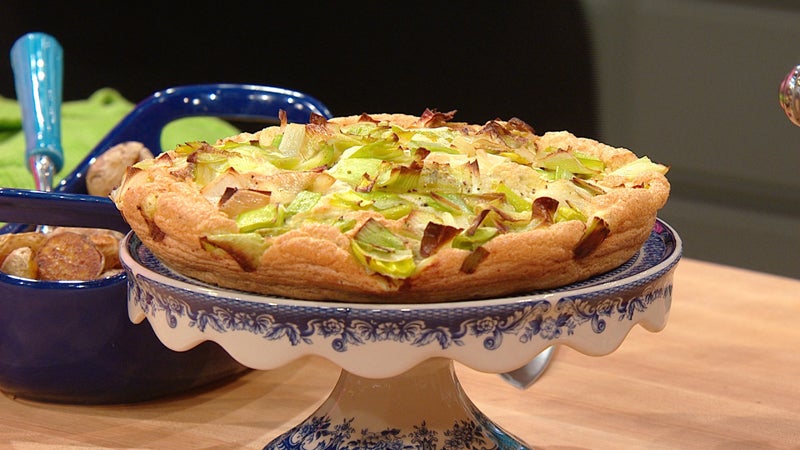 Soufflé Frittata with Leeks
Staff Picks: Best Valentine Chocolates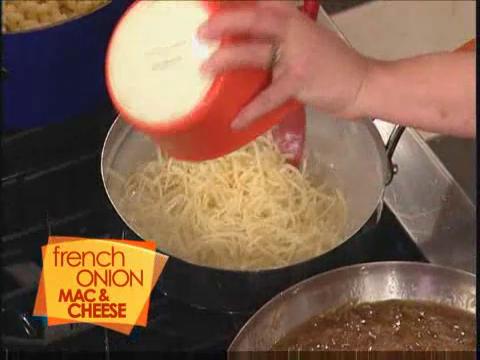 French Onion Mac 'n' Cheese
These little guys are perfect for breakfast, lunch or dinner!
Ingredients
4 slices of bacon, cut into medium dice
¾ cup half-and-half
2 large eggs
2 large egg yolks
1 tablespoon thyme leaves, chopped
1 teaspoon kosher salt
½ teaspoon freshly ground black pepper
¼ teaspoon ground nutmeg
Cooking spray
1 package frozen puff pastry sheets, thawed according to package directions (preferably Pepperidge Farm brand)
Flour, as needed for rolling out the dough
½ cup Gruyere cheese, grated
½ cup baby spinach, roughly chopped
Preparation
Preheat oven to 400°F and position racks in the top and bottom thirds of the oven.
In a medium-size skillet over medium-high heat, cook the bacon until brown and crispy, 6-8 minutes. Using a slotted spoon, transfer the bacon to a paper towel-lined plate.
In a large bowl, combine the half-and-half, eggs, egg yolks, thyme, salt, pepper and nutmeg.
Lightly spray the muffin tins with cooking spray. Roll the puff pastry sheet out on a lightly floured work surface into a 9"x12" rectangle. Cut the rectangle into 6 equal squares and place each square into the each muffin round so that the dough extends slightly over the top of the muffin tin.
Divide the Gruyere, spinach and bacon between each of the cups and fill them with the egg custard just to the top of the cup line. Fold each overlapping corner of each square over top of the filling to enclose it. You can bake the quiches immediately or freeze and bake them later.
Pop the quiches into the oven and bake about 20 minutes, switching the position of the tins halfway through baking, until the filling is puffed and the crust is golden brown.
Serve with your favorite salad alongside.