Parsnip and Potato Soup with Bacon, Chives and Pepitas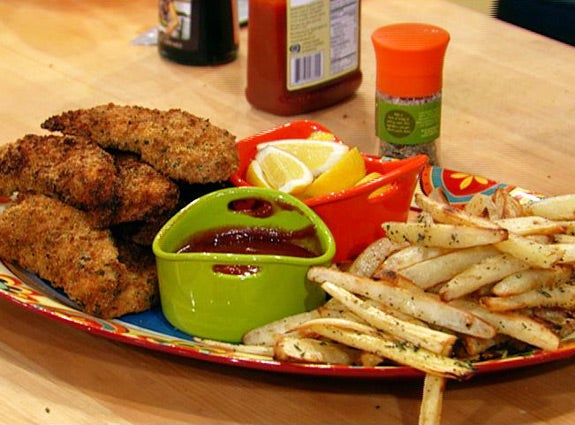 Oven-Fried, Italian-Style Chicken Tenders with Roasted Parsnip a…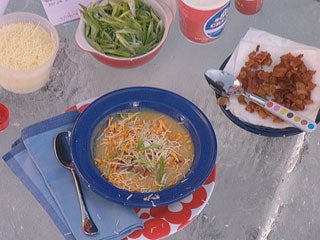 Potato Soup with the Works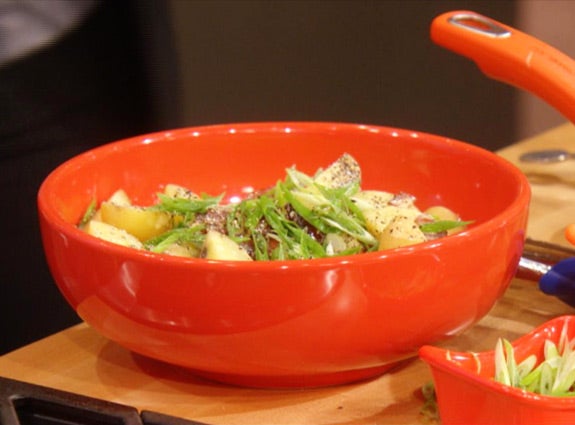 Warm Potato Salad with Pickled Bacon Dressing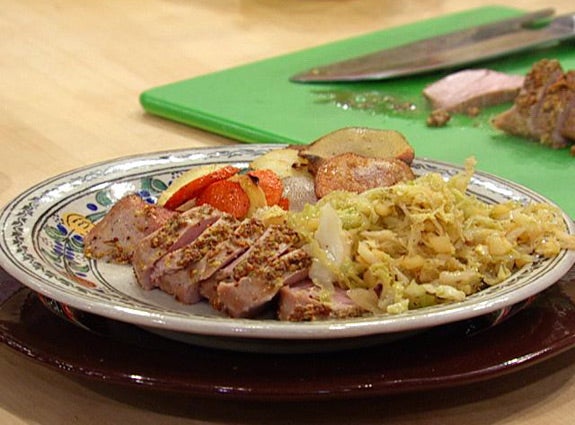 Roast Pork Tenderloins with Roasted Carrot, Parsnip, Potato and …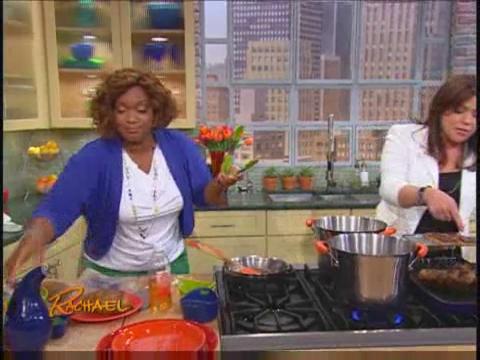 Sunny Anderson's German-Inspired Baked Potato with Sweet Bacon a…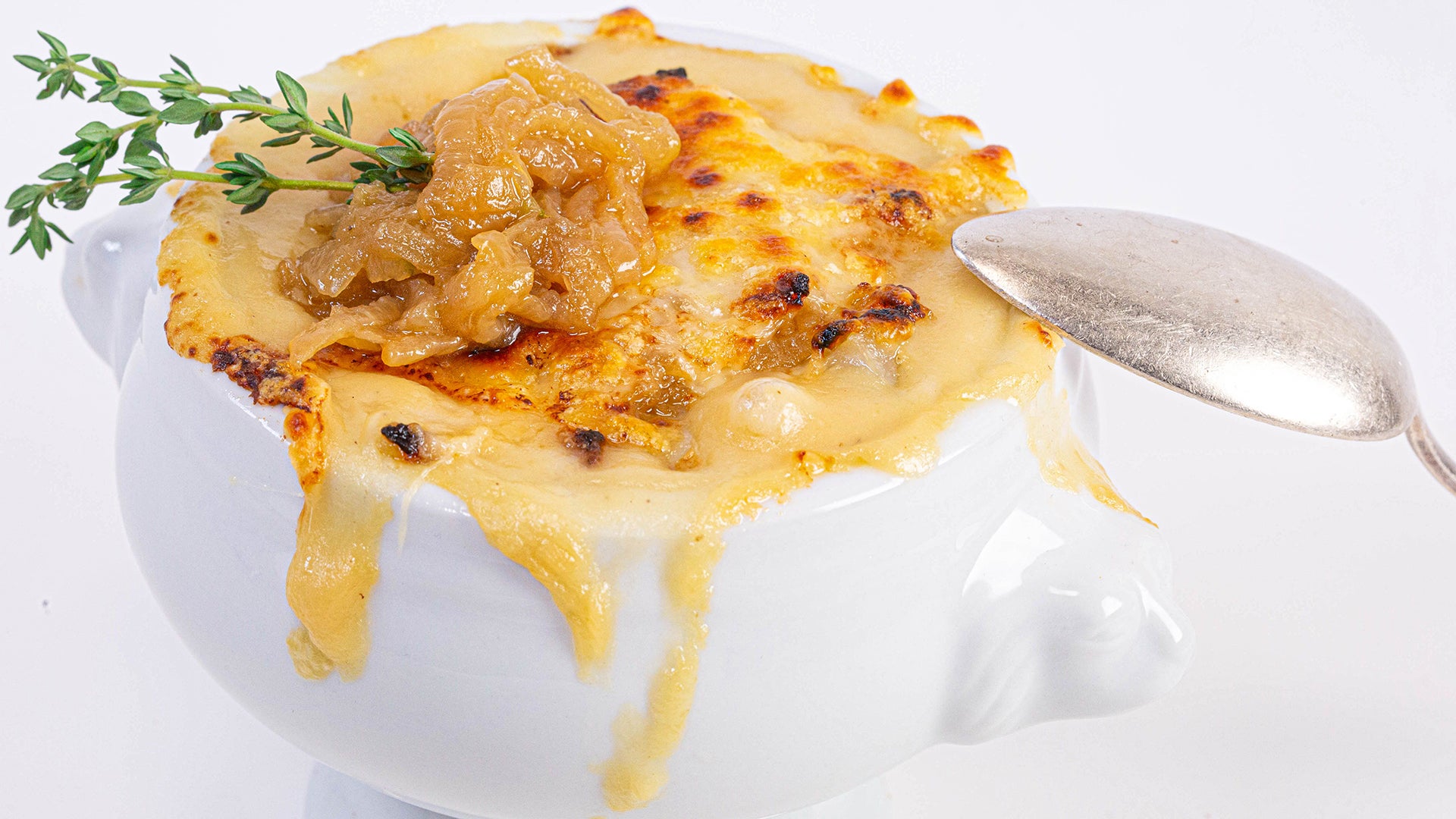 How To Make French Onion Potato Soup By Rachael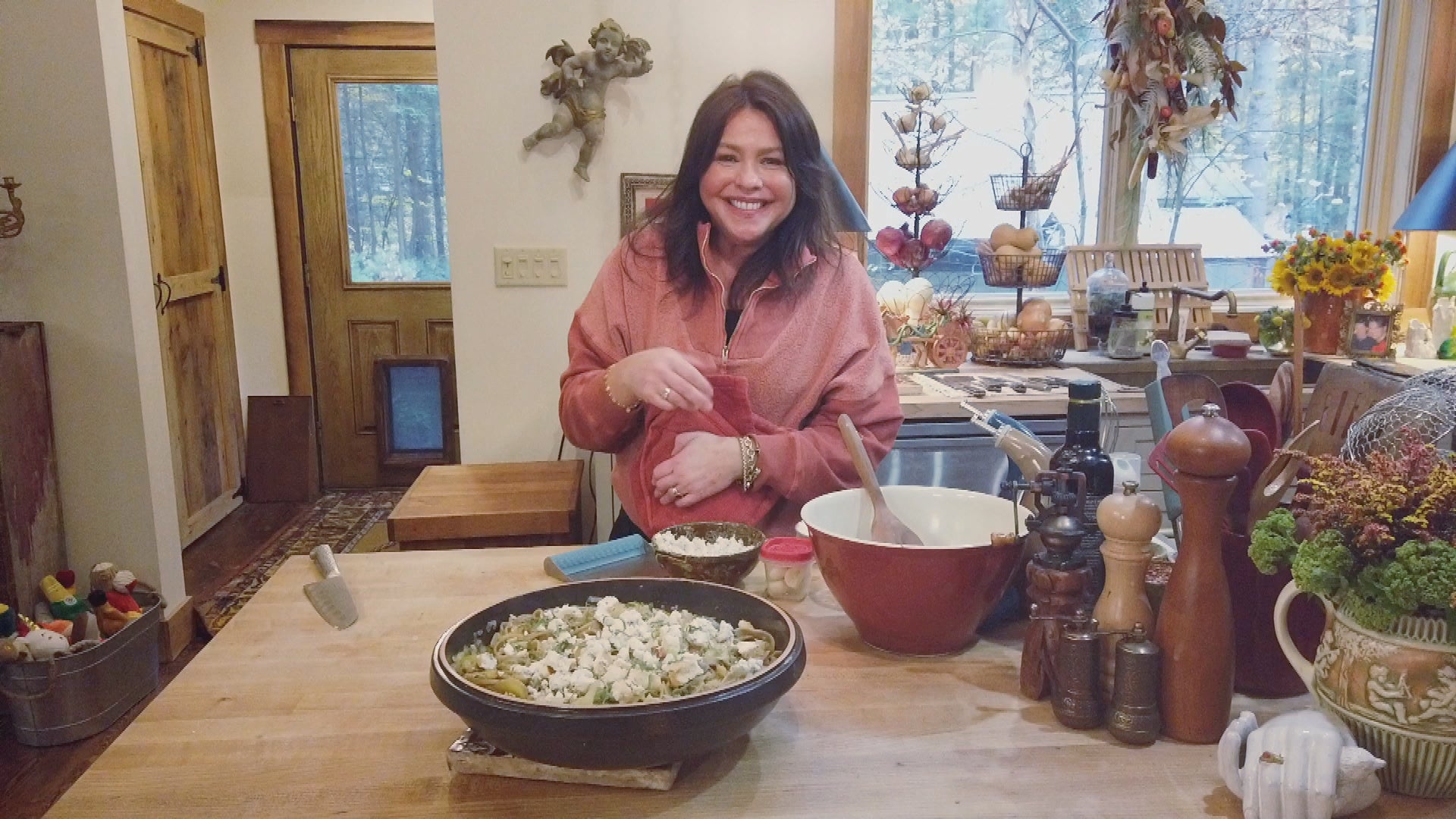 How To Make Pasta with Potato, Bacon, Cabbage and Blue Cheese | …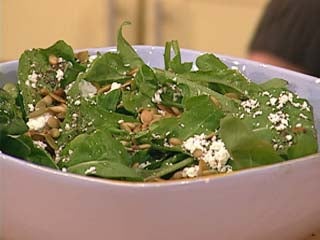 Arugula and Spinach Salad with Goat Cheese and Pepitas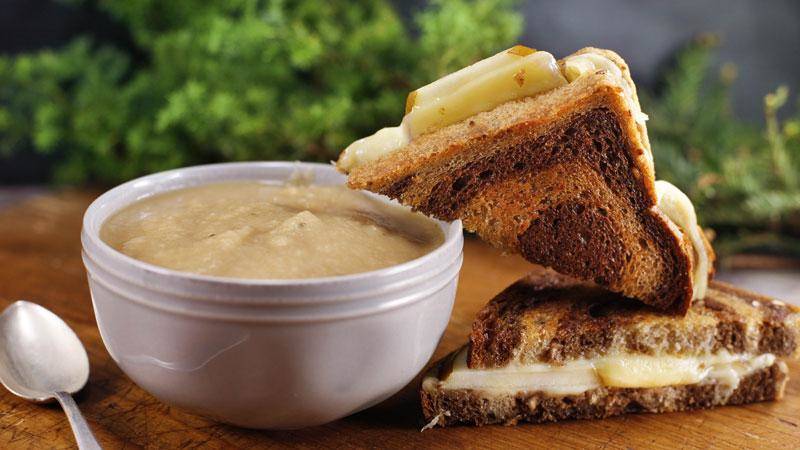 Potato-Parsnip Soup with Grilled Cheese and Pears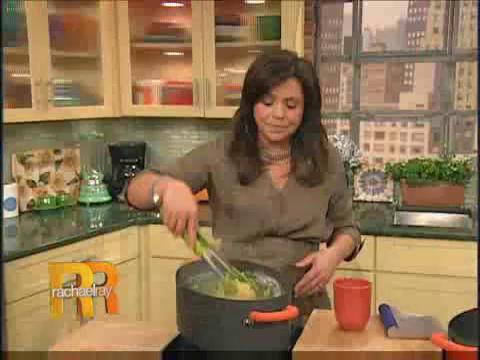 Lemon and Chives Spaghetti with Farmers' Market Veggies
Ingredients
6 slices bacon, cut into thirds (preferred brand Oscar's Smoke House)
2 tablespoons butter
2 large Russet potatoes, 1 1/4 pounds, peeled and diced
3 to 4 large or 6 medium parsnips, peeled and chopped (3 cups)
1 onion, chopped
4 cloves garlic, chopped
Black pepper
About 1/8 teaspoon grated or freshly grated nutmeg
1 bundle of parsley, tied with string
1 quart homemade or store-bought chicken stock
1/2 pint cream
Salt
Toasted pumpkin seeds (pepitas) to garnish
Chives, chopped or snipped, to garnish
Sourdough rolls or English muffins and softened butter, to serve
Preparation
Heat a soup pot over medium-high heat. Add bacon and render until crisp. Remove, finely chop and reserve the bacon bits.
Spoon off all but a few tablespoons of the smoky drippings and add butter to melt. Reduce heat a bit, add potatoes and stir to coat. Add parsnips, onions, garlic, black pepper, nutmeg and parsley; partially cover and cook to soften 15-20 minutes, stirring occasionally. The color of vegetables should be light golden. Remove parsley.
Purée potatoes and parsnips in batches if necessary in a food processor or blender with stock or just add stock to the soup pot and use an immersion blender. Stir in cream and reserved bacon bits then season the soup with salt to taste.
Serve in shallow bowls with pepitas and chives to garnish, sourdough rolls or English muffins toasted and buttered alongside for dunking.