EveryGirl Stuffed Peppers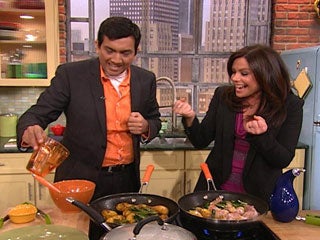 The "Rachael Ray of India"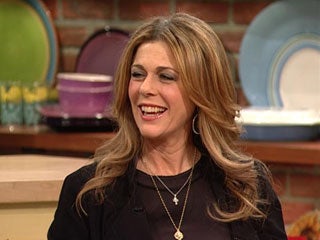 Rita Wilson's Stocking Stuffers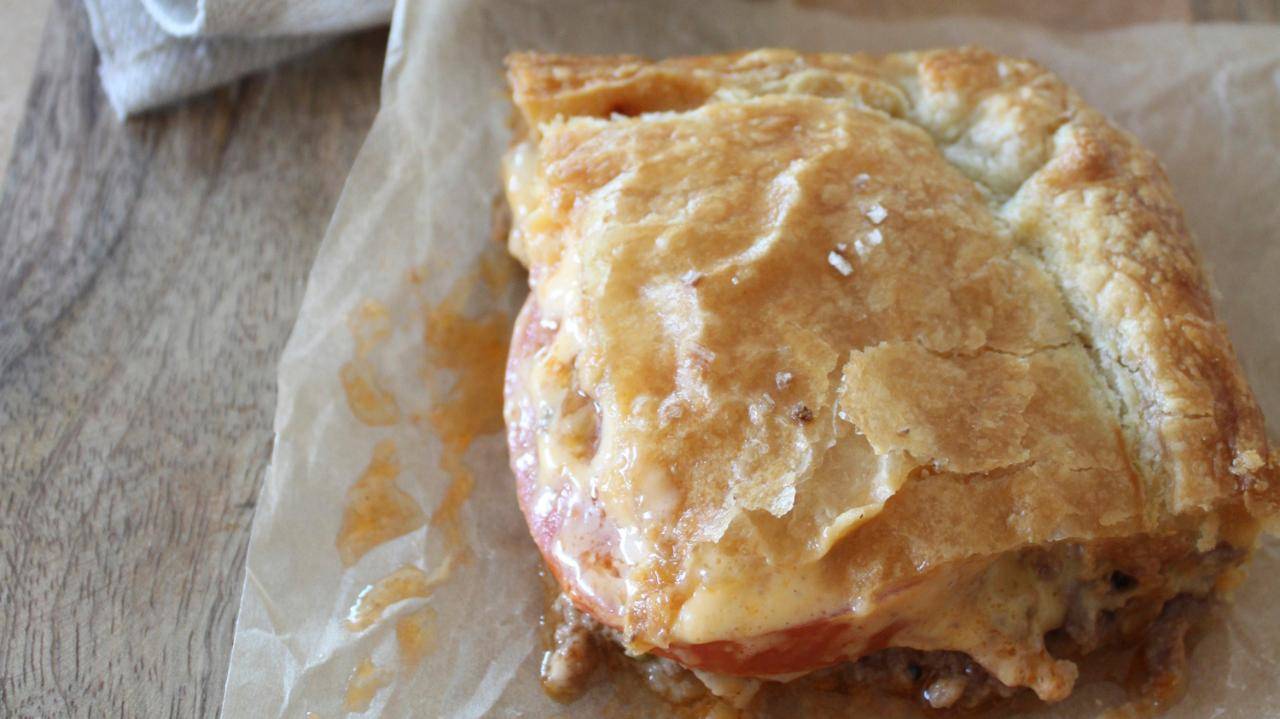 Ronnie Woo's Bacon Cheeseburger Slab Pie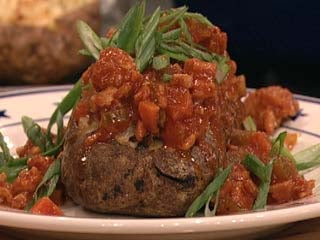 Buffalo-Stuffed Skins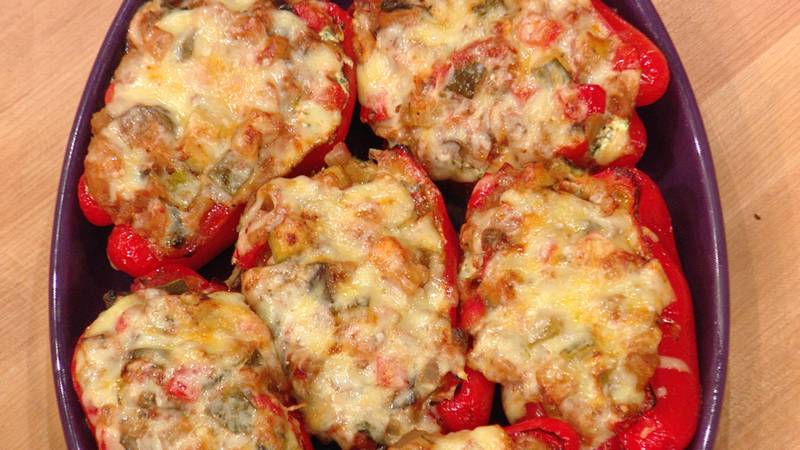 Ratatouille & Ricotta-Stuffed Peppers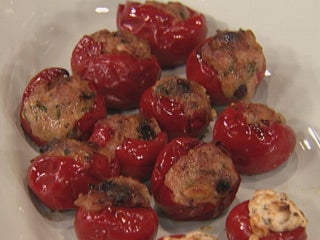 Meaty Stuffed Cherry Peppers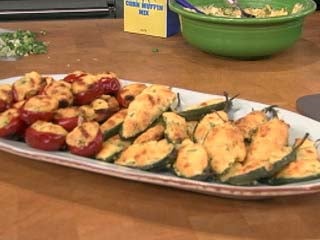 Cornbread-Stuffed Cherry Peppers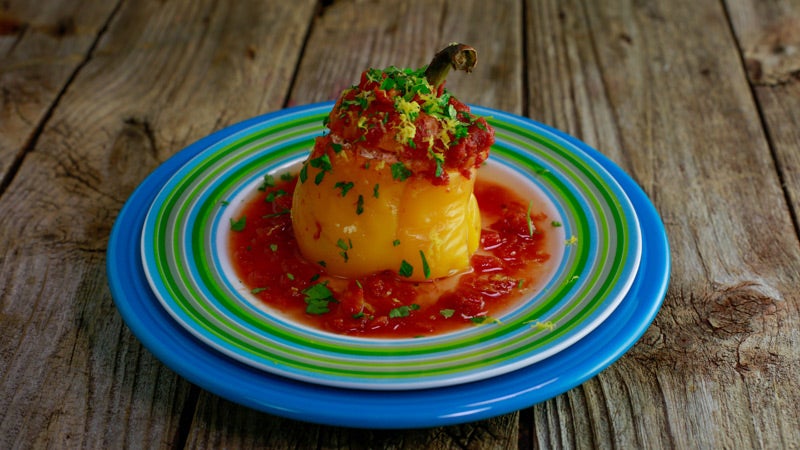 Slow Cooker Skinny Stuffed Peppers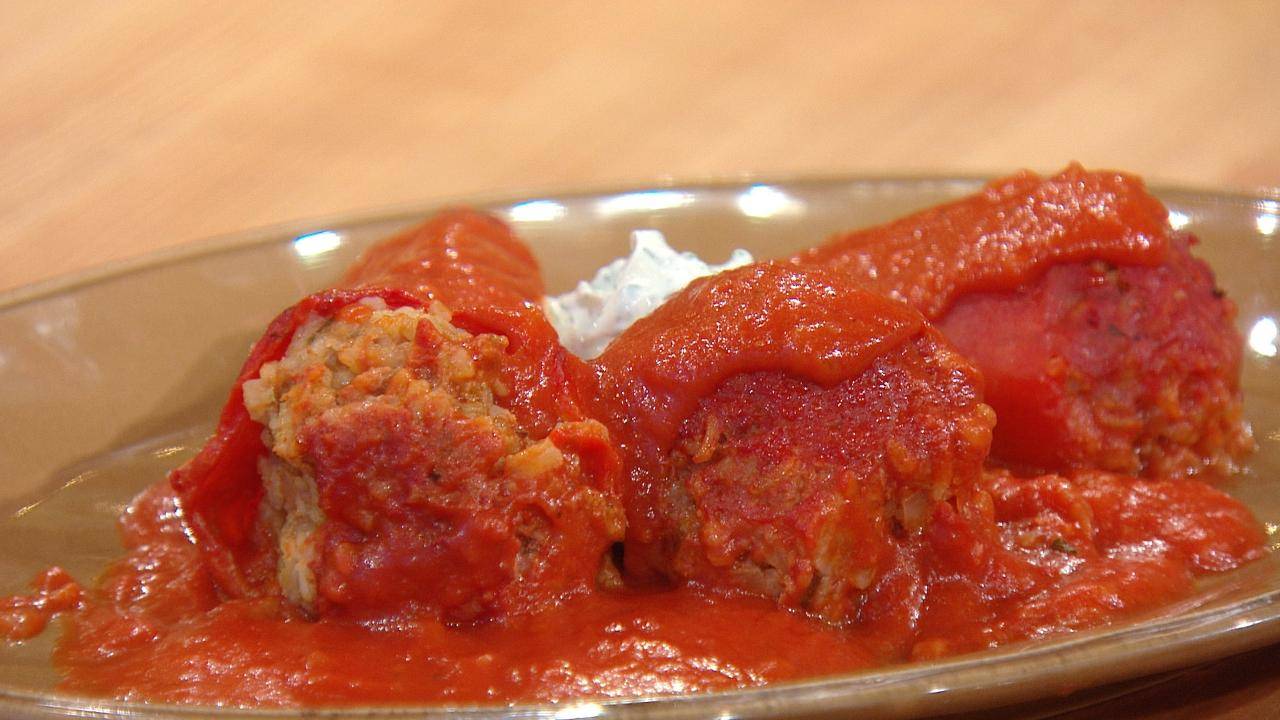 Hungarian Stuffed Peppers and Meatballs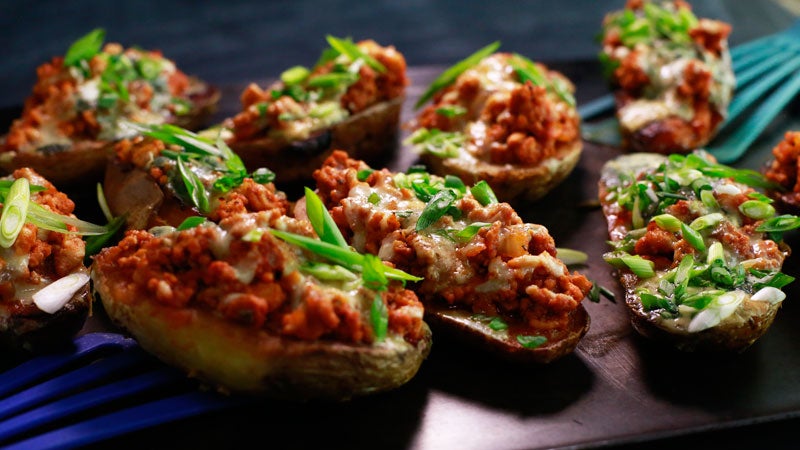 Buffalo Turkey Chili-Stuffed Baked Potato Skins
Ingredients
1 bag of 20 mixed sweet mini peppers (yellow, orange, red)
1 tablespoon olive oil
1 large onion, diced
1 jalapeño pepper, chopped to add taste
1 1-ounce bag taco mix
1 16-ounce can refried beans
1 cup shredded mixed taco cheese
Preparation
Preheat the broiler. Line a baking sheet with parchment paper.
Cut each pepper in half the long way. Remove seeds and stem, and place pepper halves on the lined baking sheet and set aside.
Heat oil in a medium skillet. When hot, add onion and jalapeño pepper. Sauté until onion is golden brown, about 3 minutes. Set aside to cool.
Use a small bowl to mix the taco mix in with the refried beans. Using a spatula or a spoon, fill each pepper halfway with some of the refried beans.
Using your hands, sprinkle the onion and jalapeño mix on top of each filled pepper half. Sprinkle the cheese evenly over the peppers. Place the baking sheet in the oven about 8 inches away from the broiler and broil until the cheese is melted and golden, 2-3 minutes.