Riso alla Nizzarda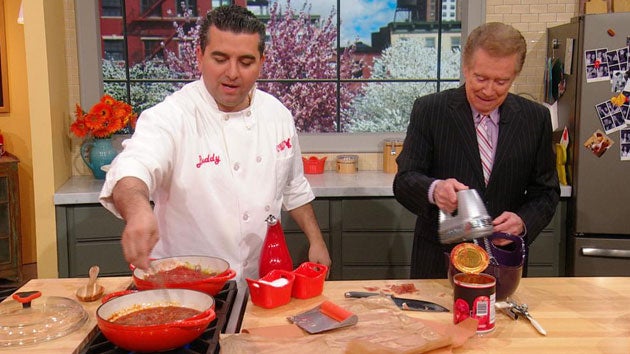 Buddy's Penne alla Vodka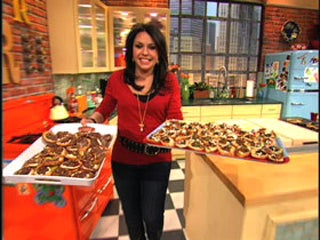 Crostini Alla Norma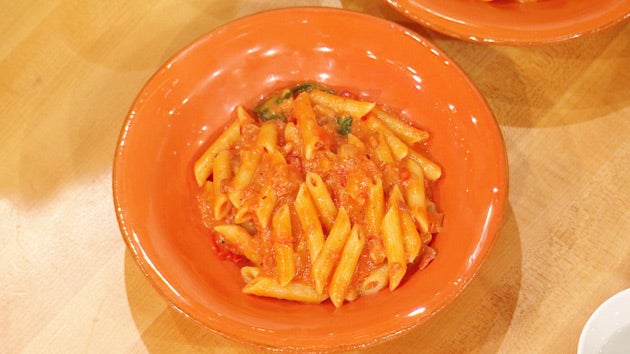 Buddy Valastro's Penne Alla Vodka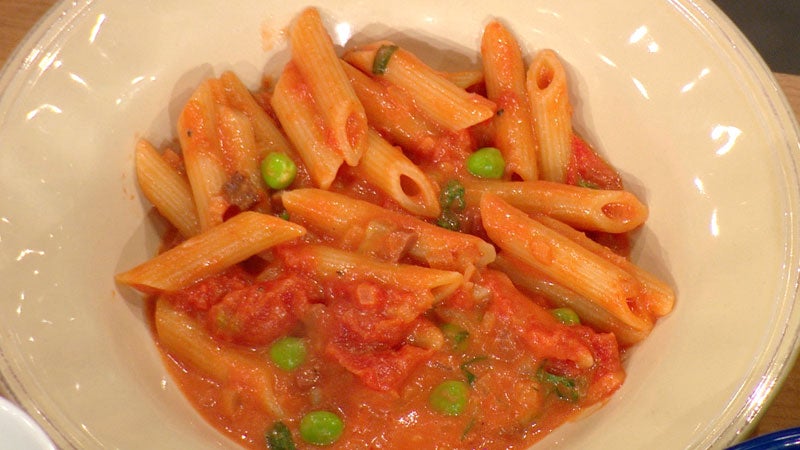 Penne Alla Vodka with Prosciutto and Peas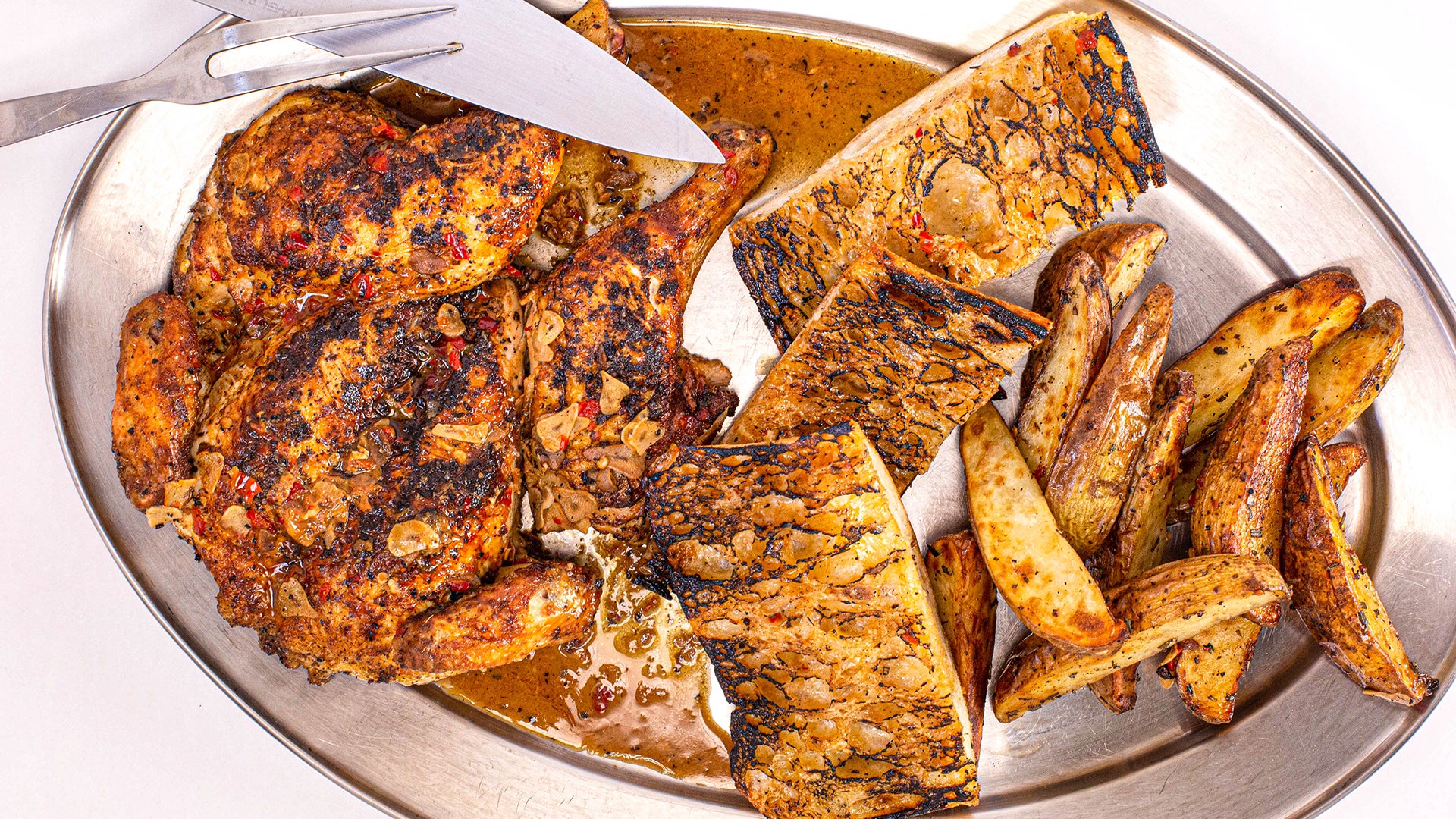 How To Make Pollo alla Diavolo By Rachael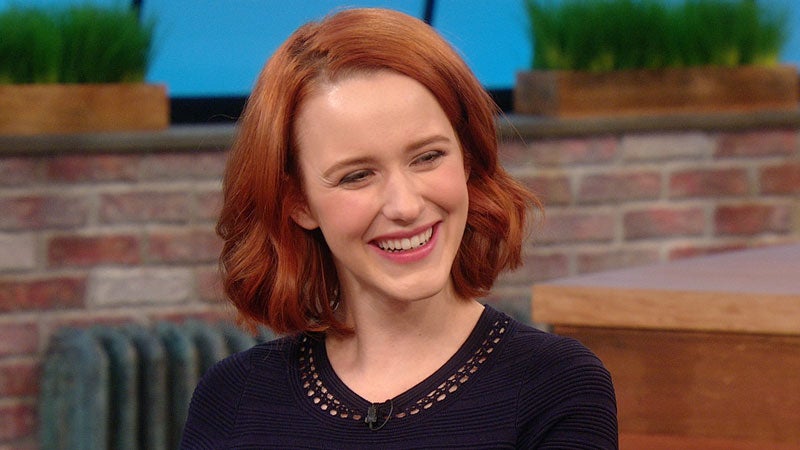 A Surprise Pizza Alla Vodka Lesson for a 'House of Cards' Star!
How To Make Pasta alla Norma with Lamb By Rachael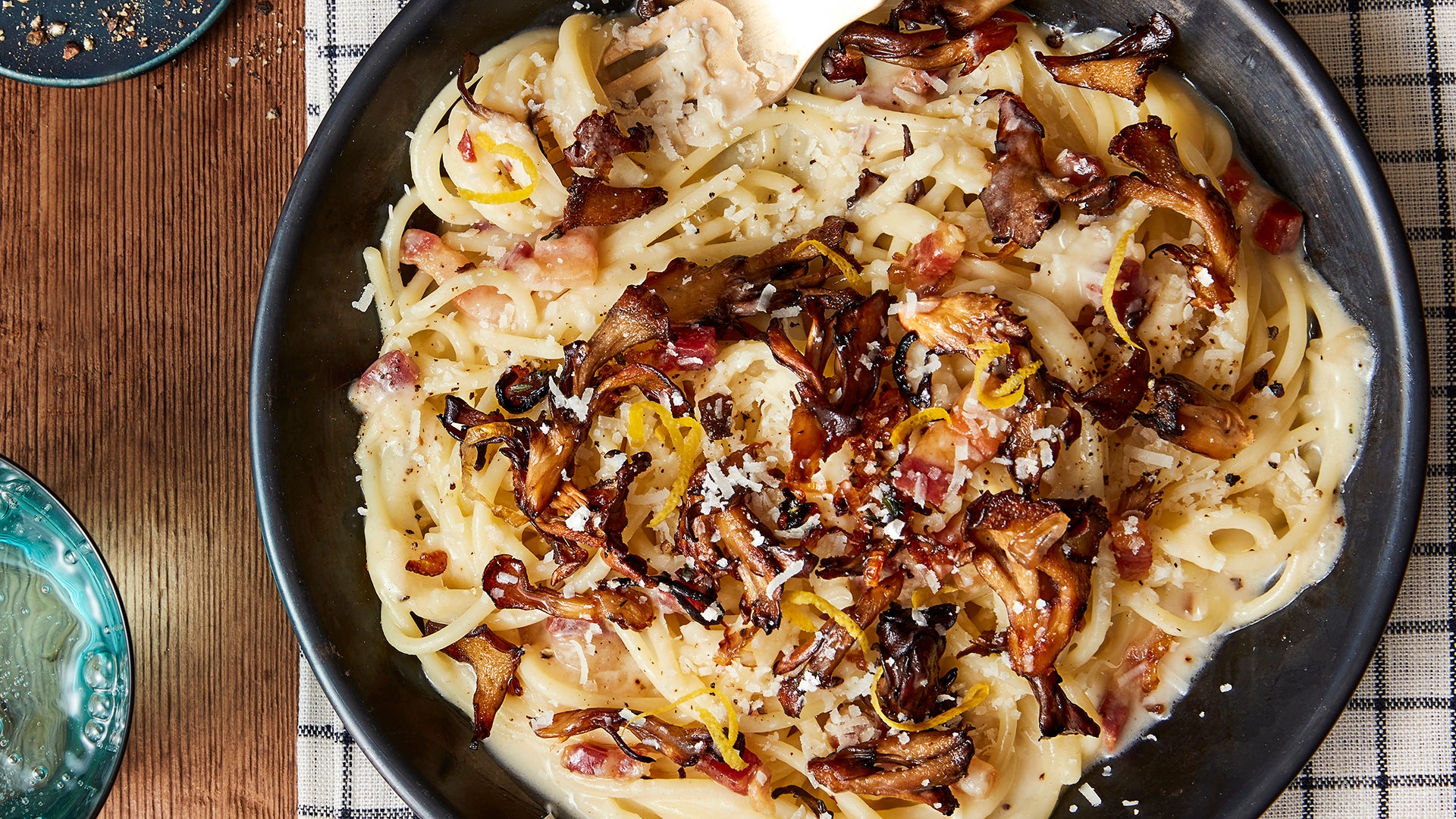 How To Make Spaghetti alla Gricia  | Rachael Ray In Season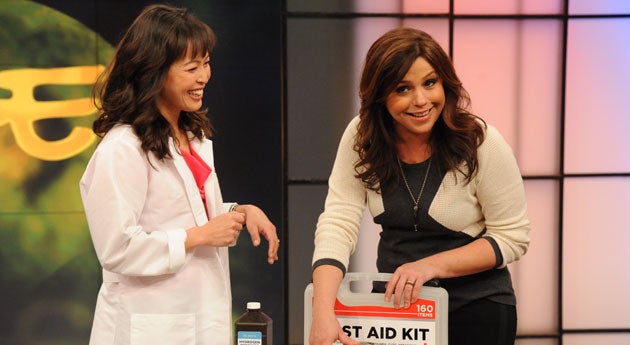 Only Online: Building a Pet First Aid Kit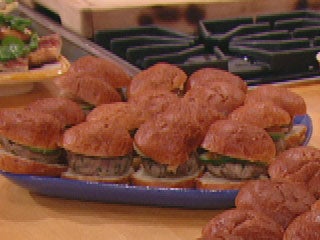 Asian Tuna Sliders
"This rice in the style of a Niçoise salad and is perfect for warm weather. Serve this hearty salad at room temperature or cold. For a great presentation, stuff rice into large seeded ripe tomatoes when in season." -- Rachael
Ingredients
2 large eggs
1 red bell pepper
2 tablespoons butter
About 1/3 cup orzo pasta or broken spaghetti pieces
1 cup long grain rice
1 cup chicken stock plus about 1/4 to 1/3 cup water
About 1/4 pound, a couple of handfuls, thin green beans (haricots verts), cut into thirds
3 tablespoons large capers in brine, drained
6 anchovy filets, chopped, optional
1/2 medium red onion, finely chopped
1/2 cup loosely packed flat-leaf parsley, chopped
1/2 cup pitted black olives, chopped
1/2 pint cherry tomatoes, quartered
2 lemons
EVOO – Extra Virgin Olive Oil, for drizzling
Salt and pepper
12 ounces sustainable/line-caught tuna, drained and flaked
Preparation
Place eggs in a pot, cover with water and bring to rolling boil. Cover the pan and let stand off the heat for 10 minutes. Drain, crack egg shells and soak in cold water to loosen the eggs from the shell.
Char the red pepper under a hot broiler or over an open flame burner to blacken skin. Place pepper in a bowl and cover. Let cool to handle then wipe off skin. Seed and cut into thin strips.
Meanwhile, melt butter in a saucepot over medium heat. Add pasta and toast to deep golden and fragrant. Add rice and stock, and stir. Bring to a boil and cover; reduce heat to low and simmer 15 minutes. Add a little water if needed if rice absorbs all its liquid before becoming tender. Add cut green beans and cook 3-5 minutes more. Remove from heat and let stand 5 minutes then fluff with fork and place in serving bowl. Add capers, anchovies, onions, parsley, olives and tomatoes to rice. Dress rice salad with juice of 1 lemon and olive oil; season with salt and pepper to taste.
Arrange the rice on platter or individual plates or in large hollowed-out tomatoes. Top rice salad with red pepper strips, chunks of tuna and chopped hardboiled eggs. Serve with wedges of lemon alongside to dress the tuna.
More Info