Spaghetti and Tuna Balls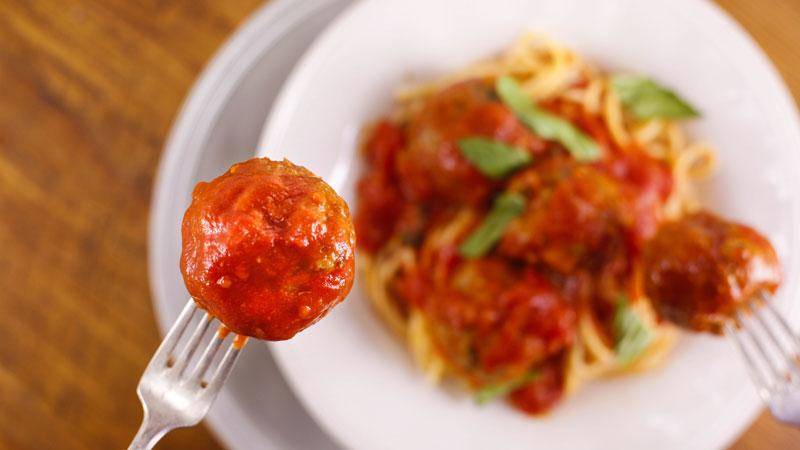 Spicy Meatballs and Spaghetti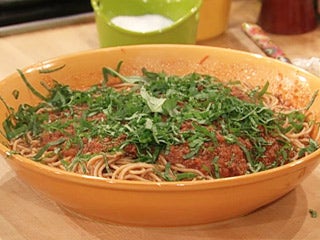 Beef and Two-Tomato Sauce with Whole Grain Spaghetti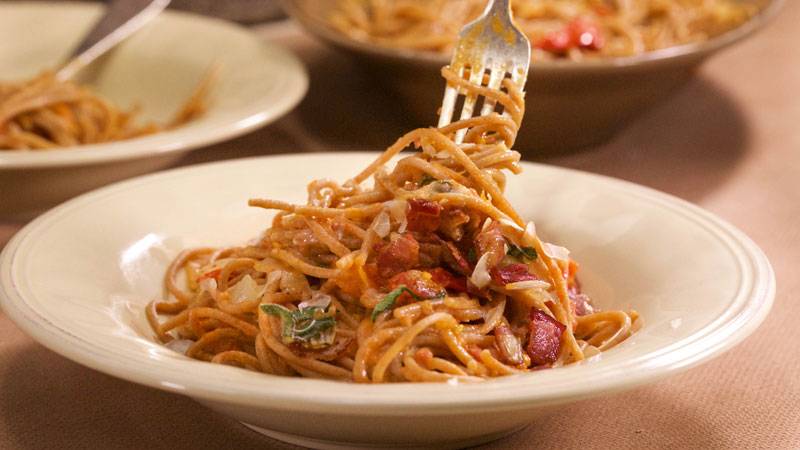 Bacon and Bay Tomato Sauce on Brown Spaghetti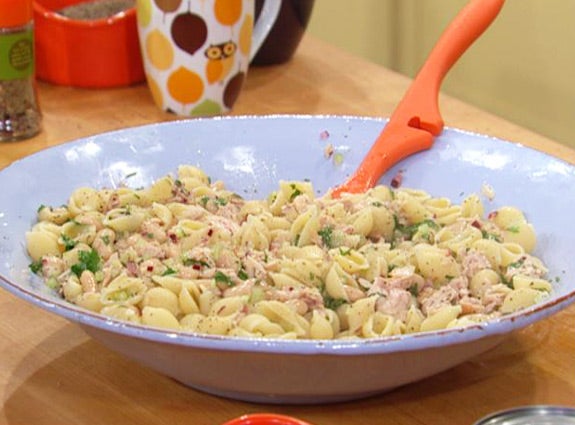 Tuna Pasta Salad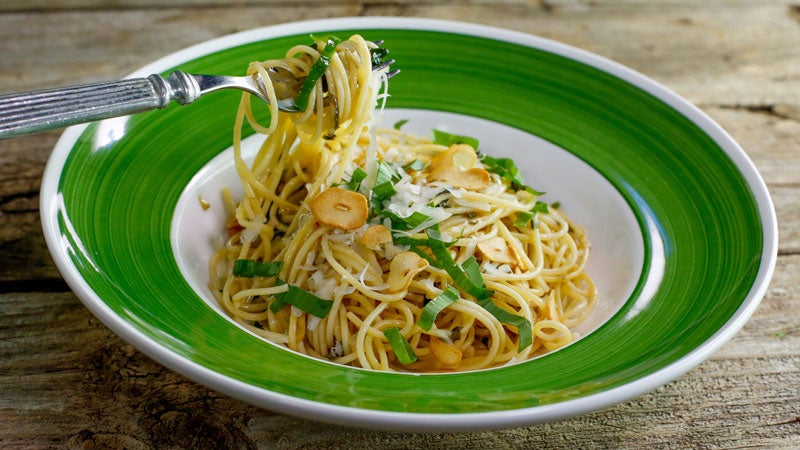 Garlic and Lemon Spaghetti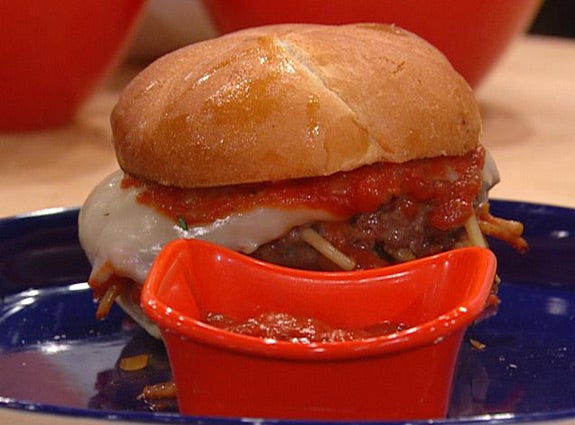 Spaghetti and Meatball Burgers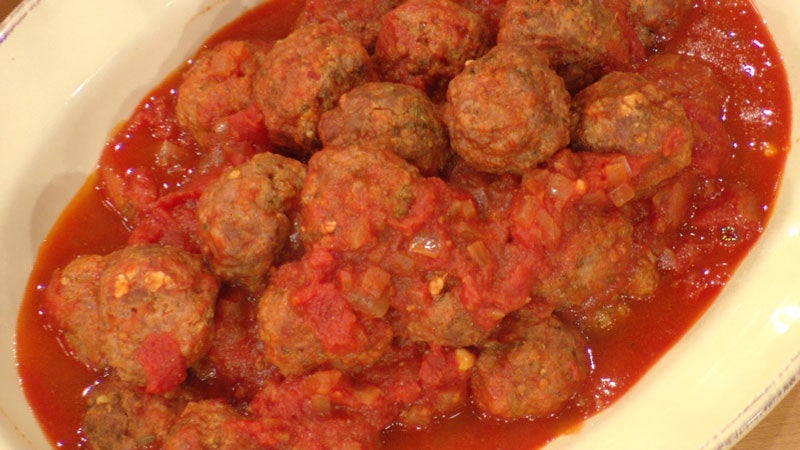 Sunday Spaghetti and Meatballs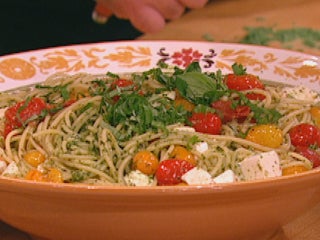 Roasted Caprese Spaghetti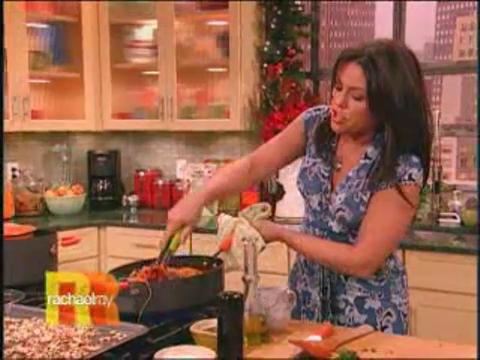 Spanish Spaghetti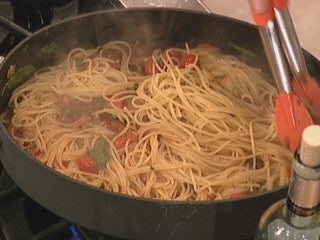 BLT Spaghetti
Ingredients
2 6-ounce cans each line- or pole-caught tuna in water, drained and flaked
2 large eggs
About 1/2 cup breadcrumbs
1/4 cup toasted pine nuts, chopped
About 1/2 cup freshly grated Parmigiano-Reggiano cheese plus additional
A handful of flat-leaf parsley, chopped
1 stem fresh oregano, finely chopped or 1 scant teaspoon dried
Zest of 1 small lemon
Salt and pepper
3 cloves garlic, 1 clove grated or pasted and 2 cloves thinly sliced or chopped
Olive oil, for drizzling plus 2 tablespoons
1 small onion, finely chopped
1/2 cup dry white wine
1 28-ounce can San Marzano tomatoes, lightly crushed by hand
2 cups passata or tomato purée
A handful of basil, leaves torn
1 pound spaghetti
EVOO – Extra Virgin Olive Oil, for drizzling
Preparation
Preheat oven to 400°F. Bring large pot of water to a boil for the pasta.

Place tuna in a bowl and add eggs, breadcrumbs, pine nuts, Parm, parsley, oregano, lemon zest, salt, pepper, grated or pasted garlic and a fat drizzle of olive oil. Roll balls the size of golf balls and place them on a parchment-lined baking sheet. Bake to golden brown and hot through, 15-18 minutes. Remove from oven.

Meanwhile, heat 2 tablespoons olive oil in large skillet over medium heat and sauté onions and sliced or chopped garlic for 5 minutes. Add wine, crushed tomatoes and passata or tomato purée. Season with salt, add torn basil and simmer 20 minutes. Add balls to sauce when they come out of the oven.
Cook pasta to al dente in salted water. Reserve 1 cup of starchy, salty water before draining.
Remove meatballs from sauce to a serving dish. Toss pasta with sauce, a handful of Parm, a drizzle of EVOO and the starchy, salty water to coat. Transfer pasta to serving bowl and pass with tuna balls and extra cheese alongside.