Garlic and Sage Chicken Thighs and Brussels Sprout Salad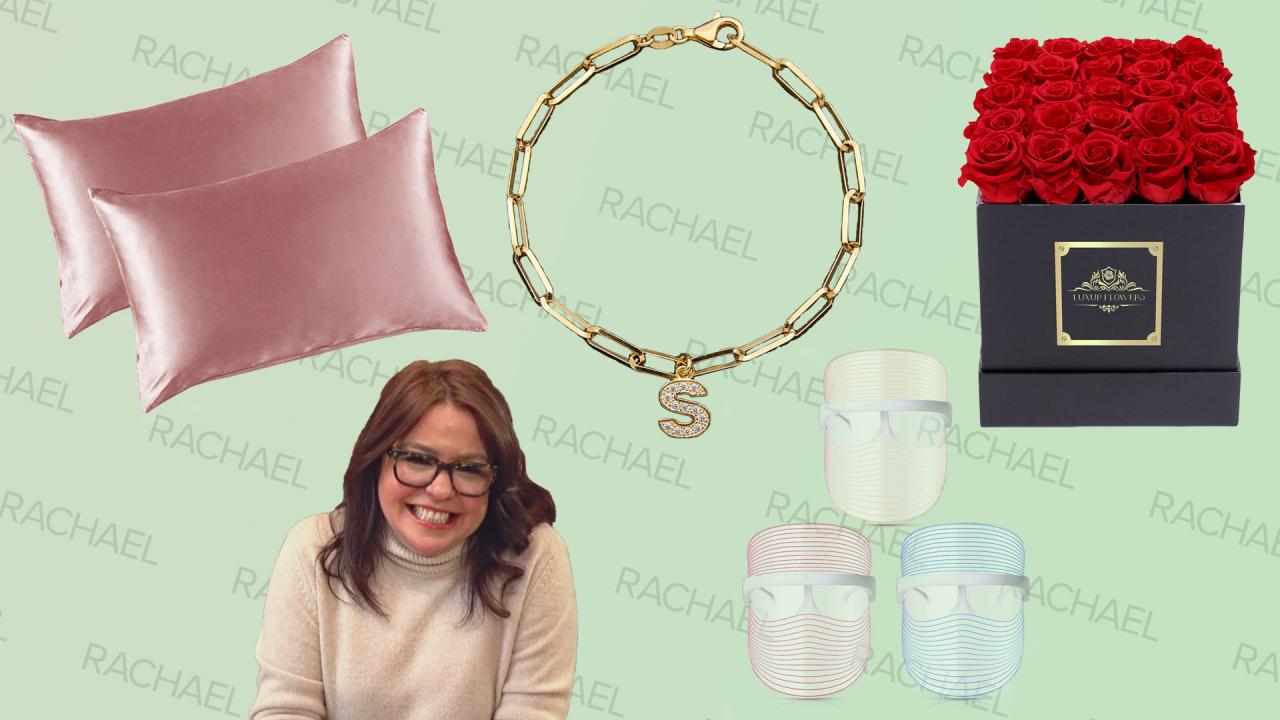 Bite-Size Buys From Rue La La: Box Of Preserved Roses, Satin Pil…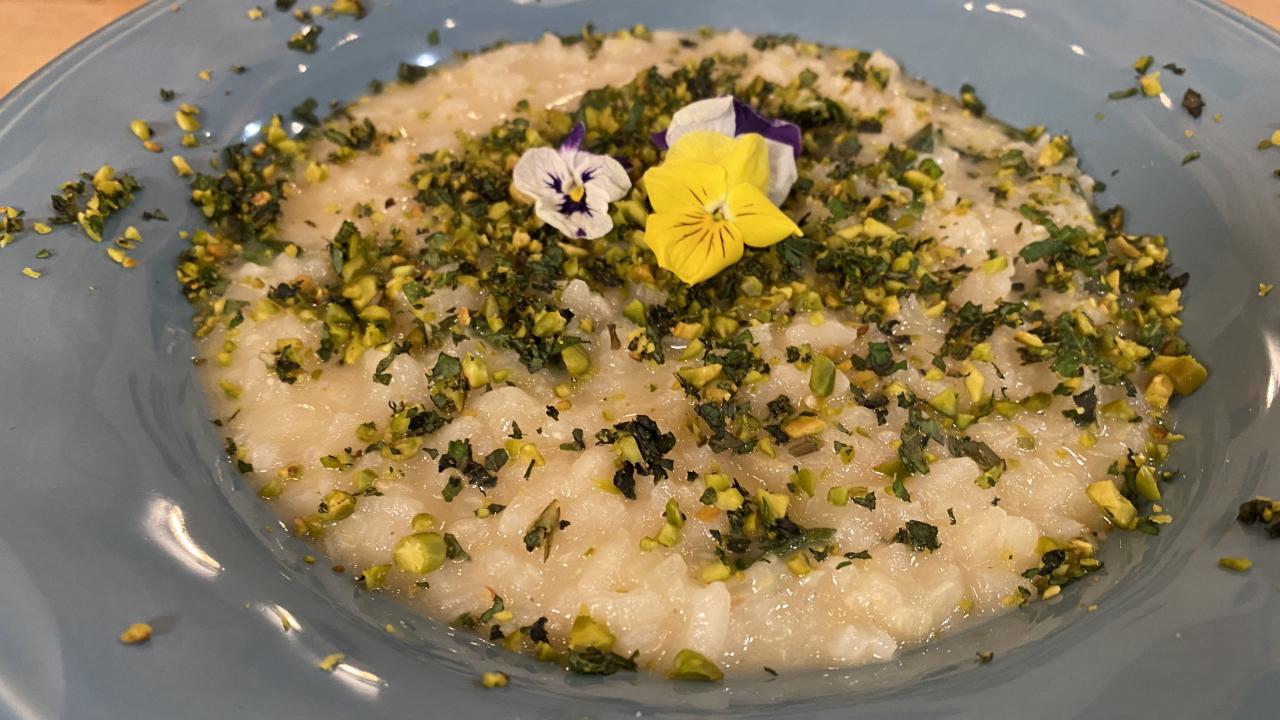 How To Make Lemon Risotto | Rachael Ray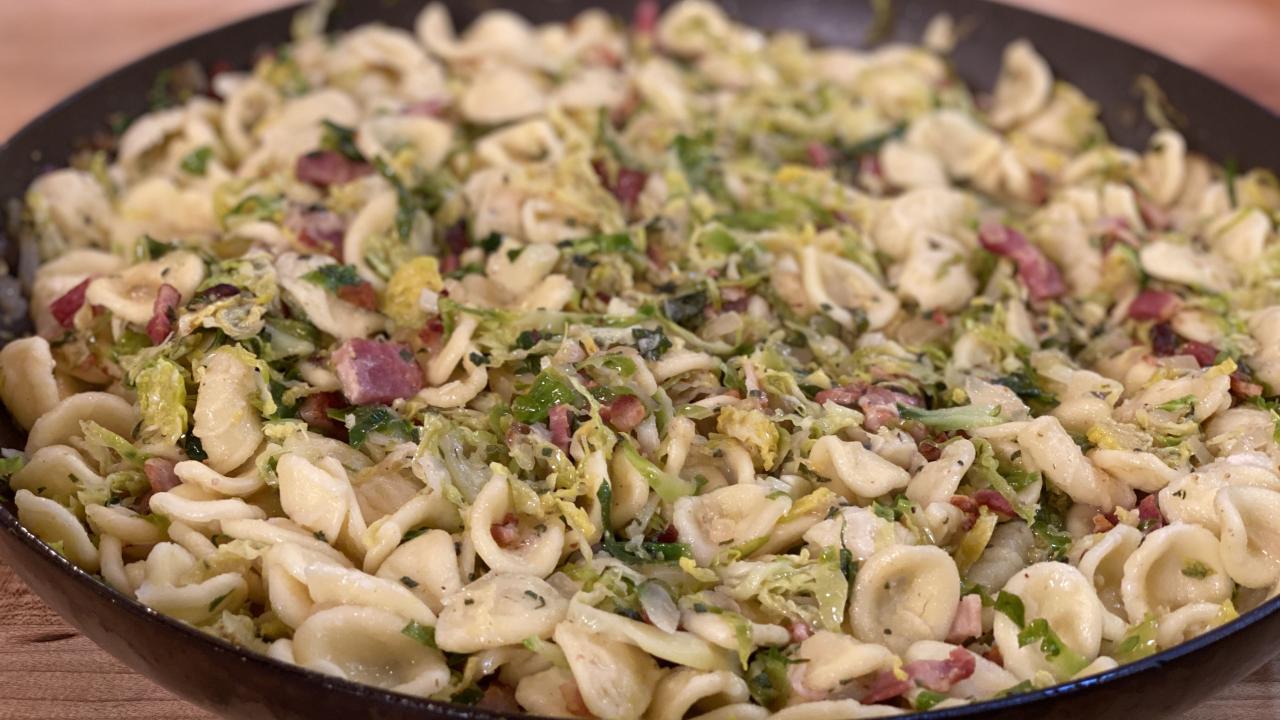 Rachael's Orecchiette With Bacon + More Q & Ray + J Questions An…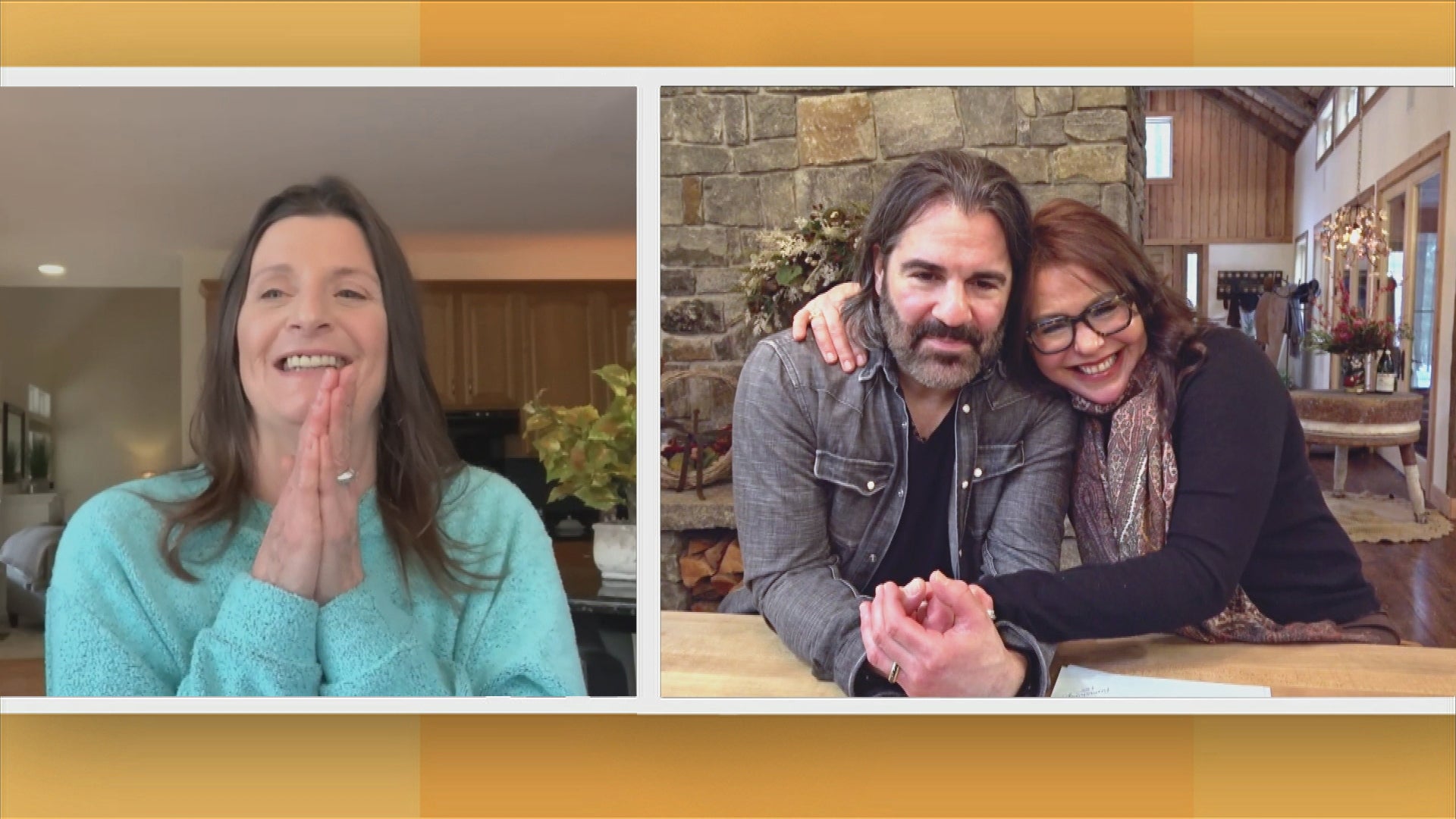 This Woman Lost Her House To a Fire On The Same Day Rachael Did …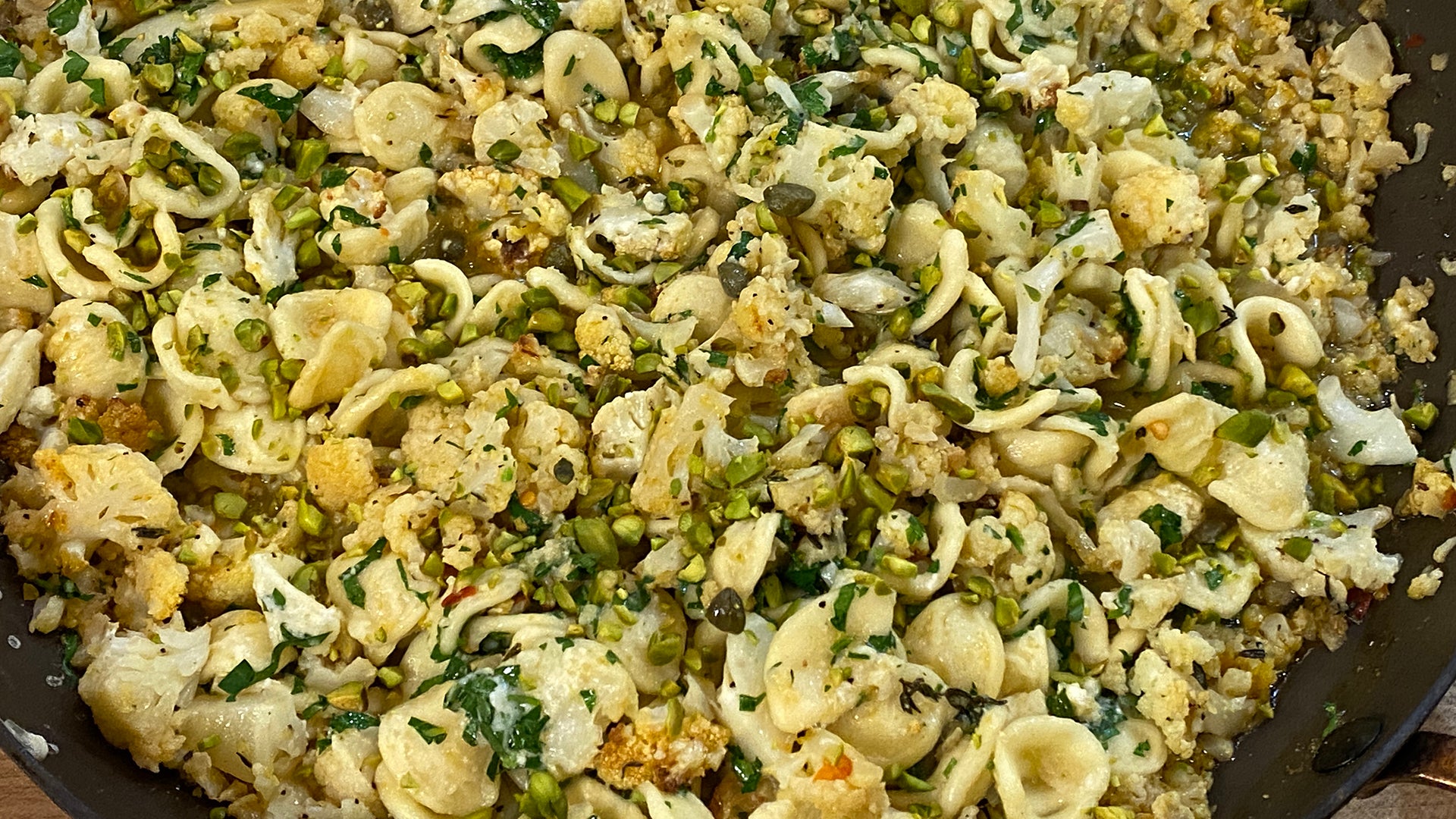 How To Make Roasted Cauliflower Orecchiette | Atkins Diet Recipe…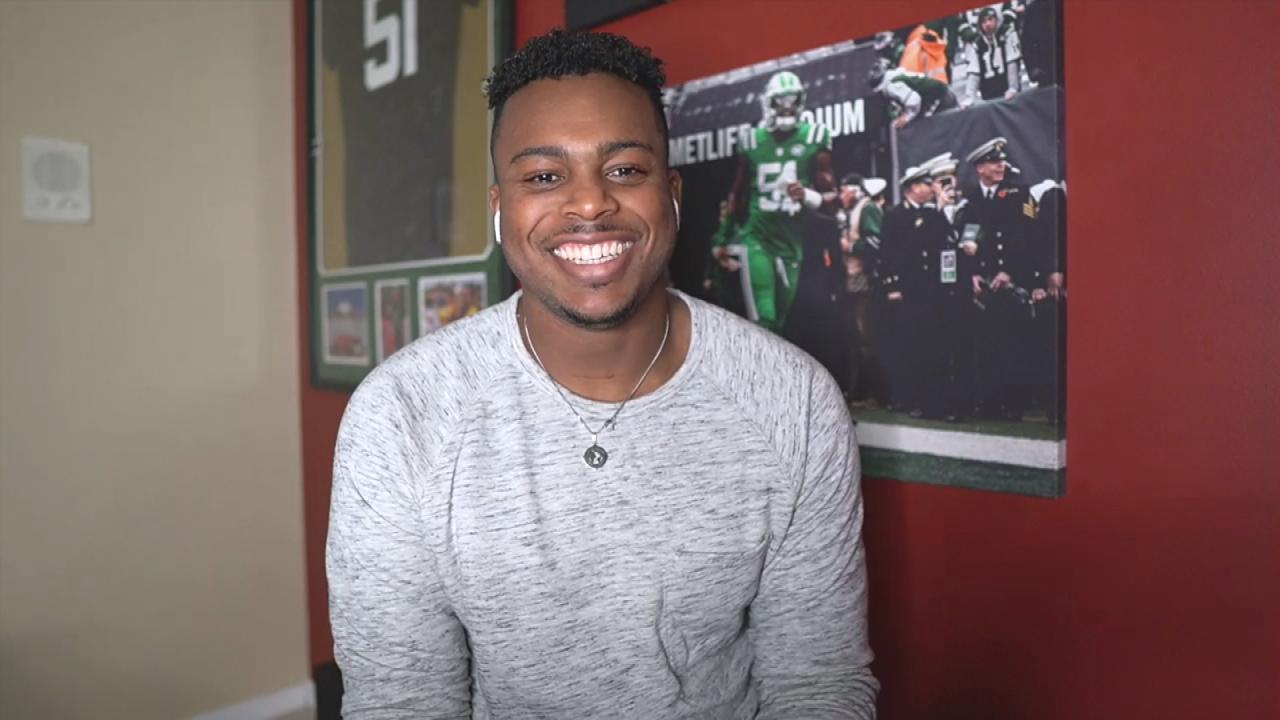 We're Gearing Up For The Biggest Day In Football With Brandon Co…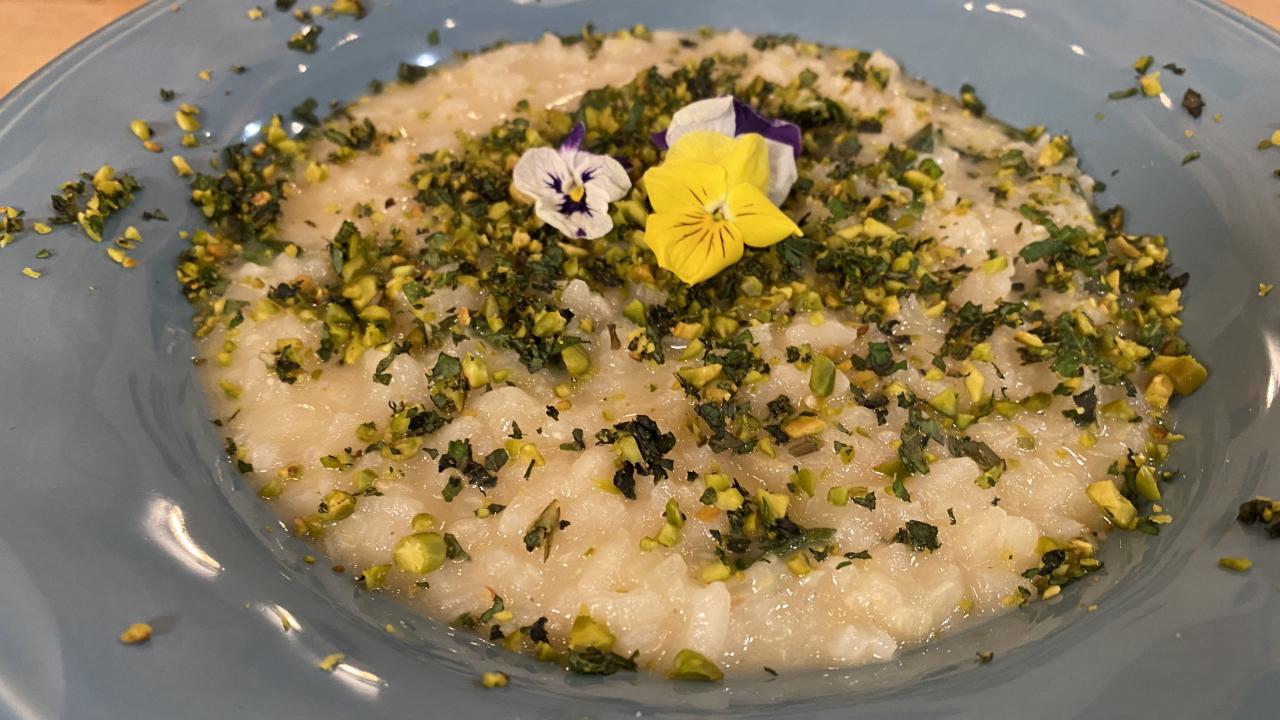 Rach's Lemon Risotto + The Best Deals For Valentine's Day Gifts …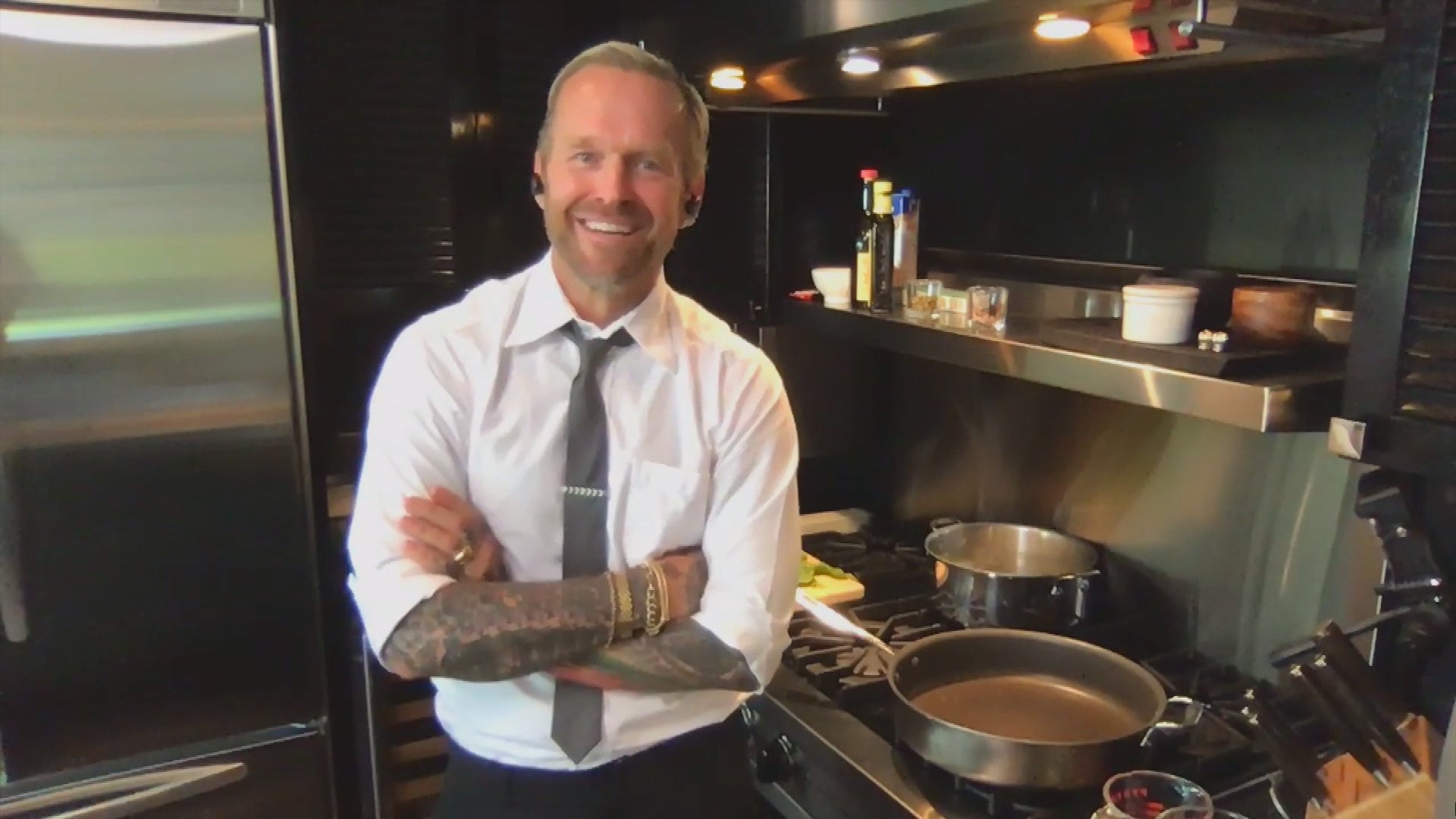 Bob Harper Joins Rach For Pasta Night + Makeover For Viewer Who …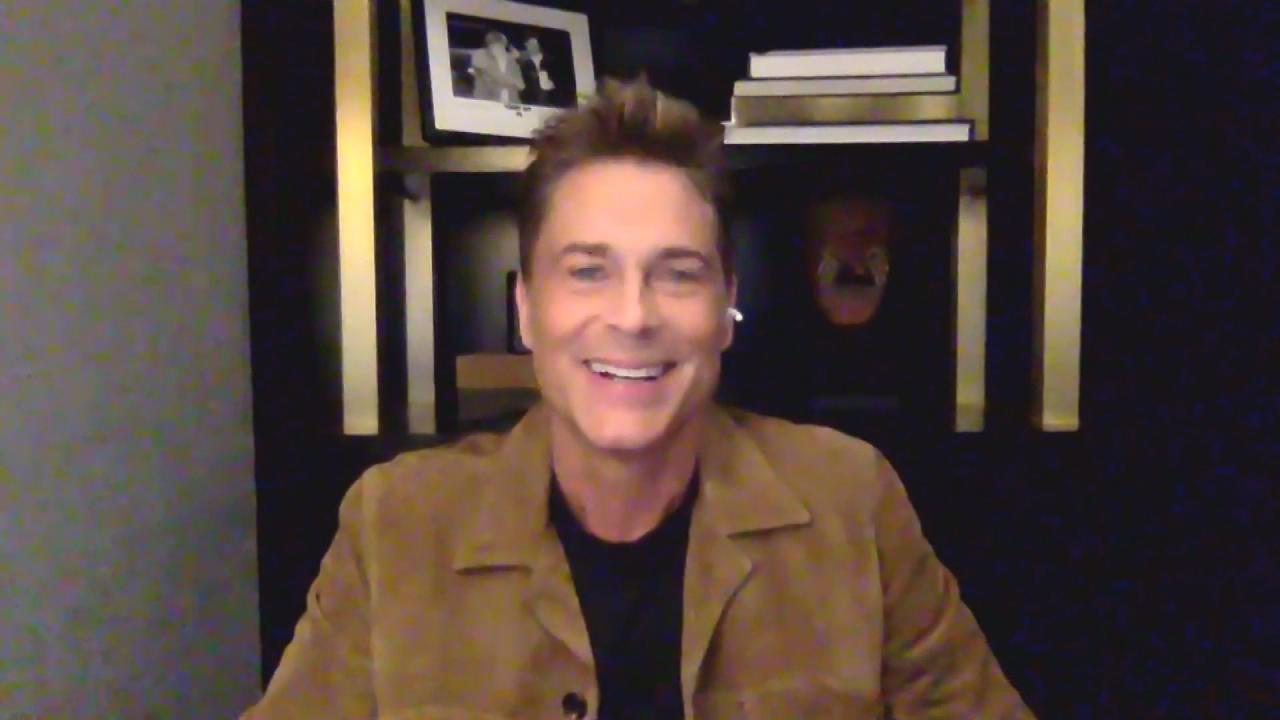 Rob Lowe On Working With His Son on 9-1-1 Lone Star + Rach's Roa…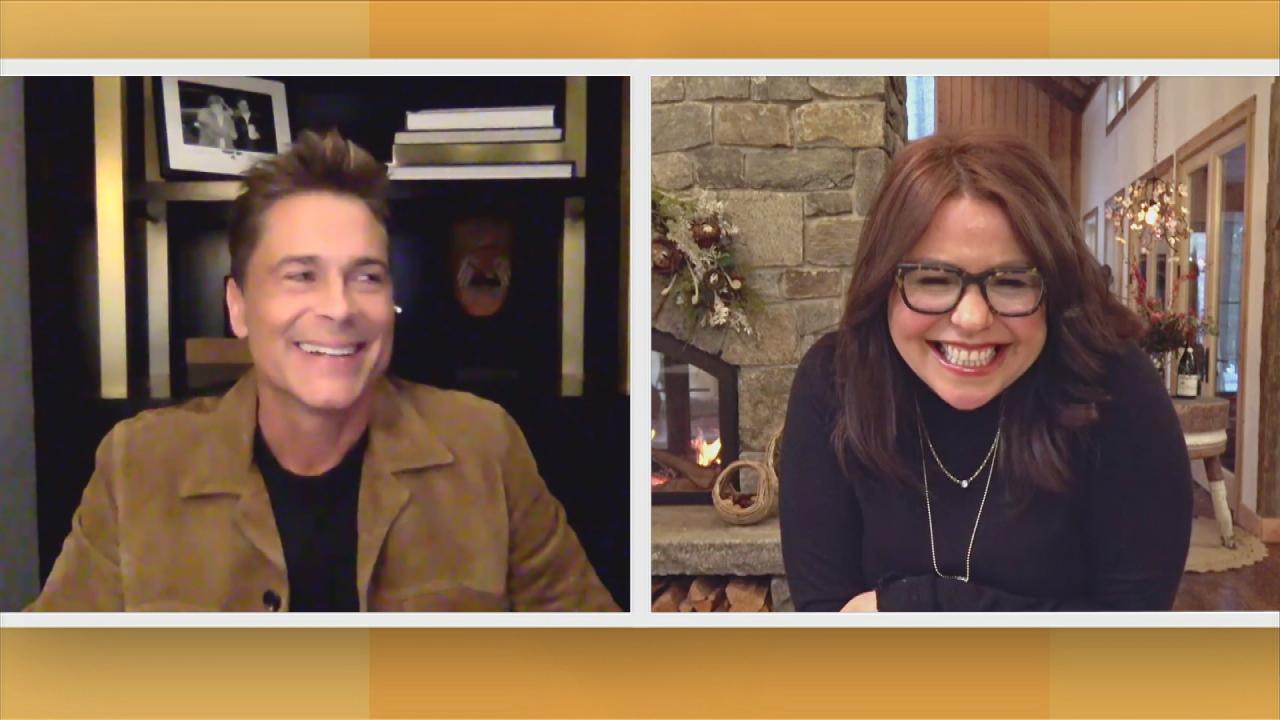 Rob Lowe On His "West Wing" Pride + What It's Like Working With …
Ingredients
8 boneless, skinless chicken thighs
2 tablespoons thyme
4 large cloves garlic
Zest of 1 lemon
About 4 tablespoons olive oil, divided
8 large leaves sage
Salt and pepper
Twine or toothpicks
1/4 pound meaty bacon cut into 1/2 inch slices
1/2 cup dry white wine or sherry
1/2 cup chicken stock
2 tablespoons butter
Juice of 1/2 lemonFor the Salad
1 shallot, grated
1 large clove garlic, grated or pasted
Juice of 1/2 lemon
2 tablespoons white balsamic or cider vinegar
1/4 cup EVOO – Extra Virgin Olive Oil
1 tub (3/4 to 1 pound) large Brussels sprouts, trimmed and shredded with mandoline, box grater or sharp knife
Salt and pepper
Freshly grated nutmeg, to taste
A handful of freshly grated Grana Padano or Parmigiano-Reggiano cheese
Preparation
Preheat oven to 400°F.
Lightly pound the chicken thighs and season on both sides with salt and pepper. Set boned-side up on work surface. Combine the thyme, garlic, lemon zest and 2 tablespoons olive oil. Spread mixture over the chicken, top with a large leaf of sage and roll the thighs up. Secure thighs with a string or toothpick.
Heat an ovenproof or cast-iron skillet over medium-high to high heat with olive oil, 2 turns of the pan. Render bacon until crisp 3 minutes; remove to a plate. Brown chicken in pan drippings on both sides, 5-6 minutes. Add wine and reduce 30 seconds; add stock and transfer pan to oven for 5-6 minutes more to cook through. Remove chicken to platter, douse pan with lemon juice and swirl in butter to finish sauce.
For the salad, combine shallots, garlic, lemon juice, vinegar, salt and pepeper in a mixing bowl. Whisk in olive oil, add Brussels sprouts and toss to combine; add nutmeg to taste and cheese. Top slaw with bacon bits.
Serve 2 chicken thighs per person topped with sauce with salad alongside.