Pumpkin Timpano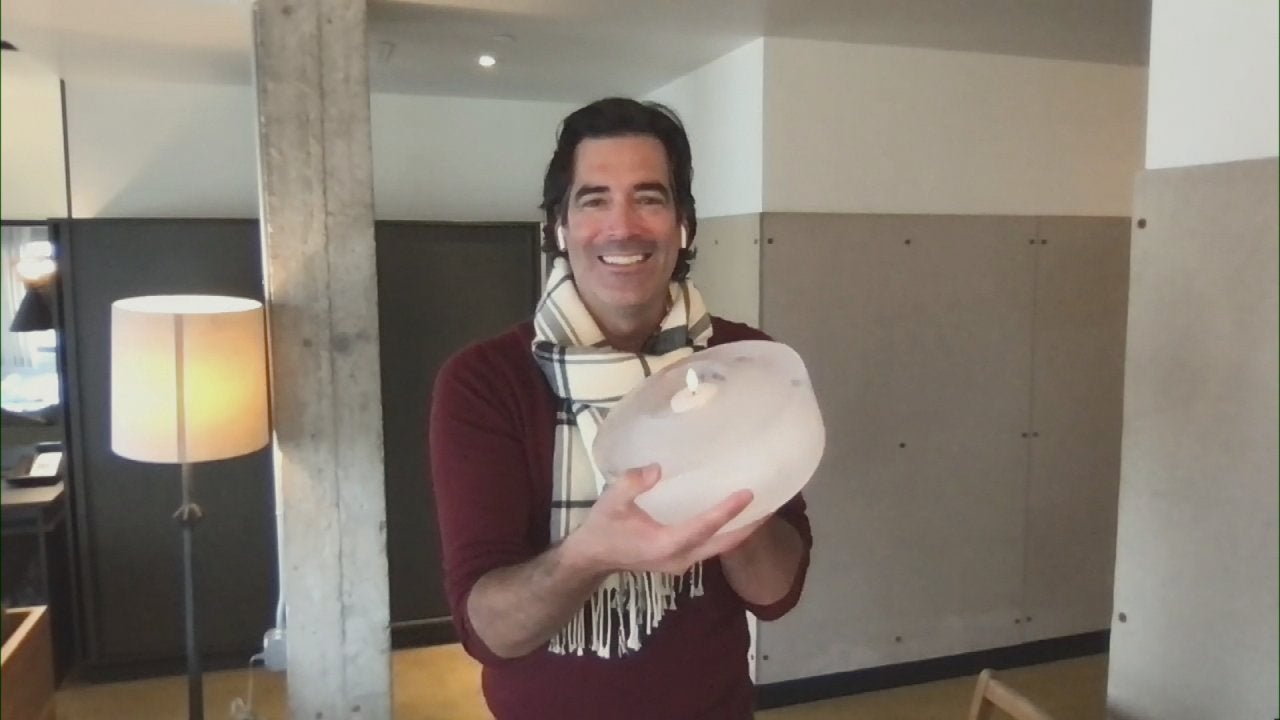 These DIY Ice Lanterns Are Seriously SO Cool (Literally!)—Here's…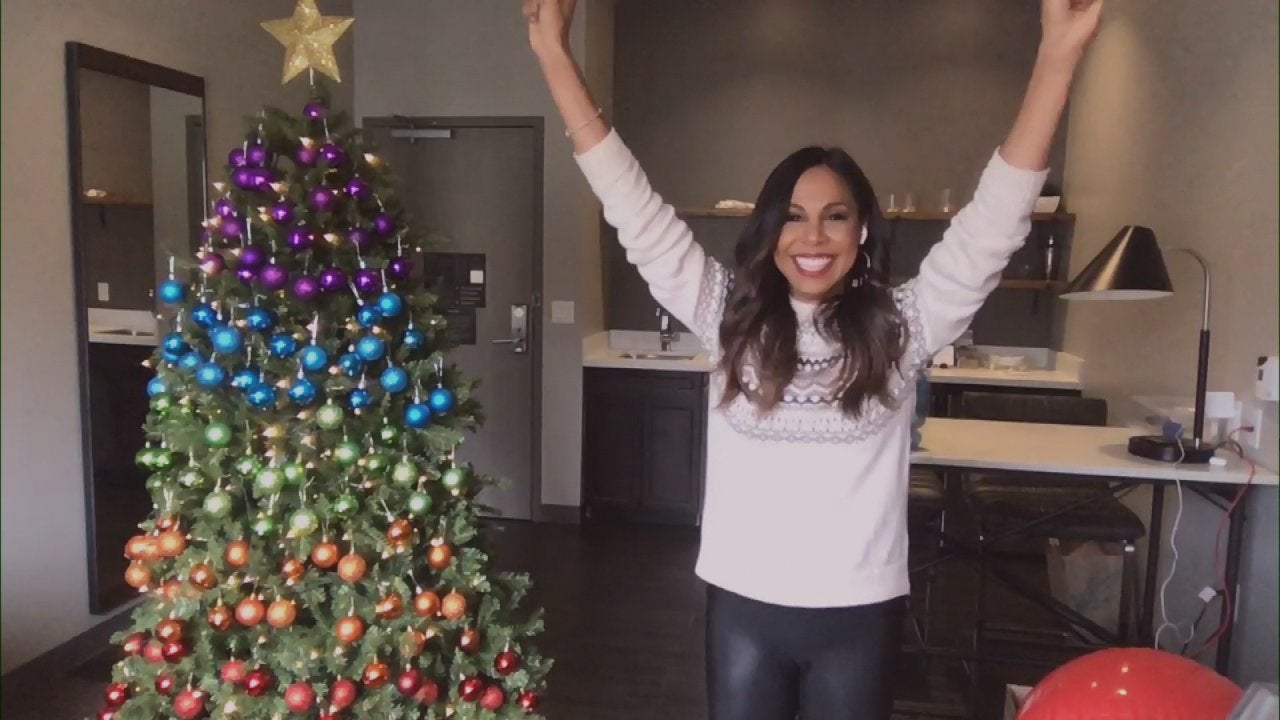 How to Make an Ombre Christmas Tree With Colorful Ornaments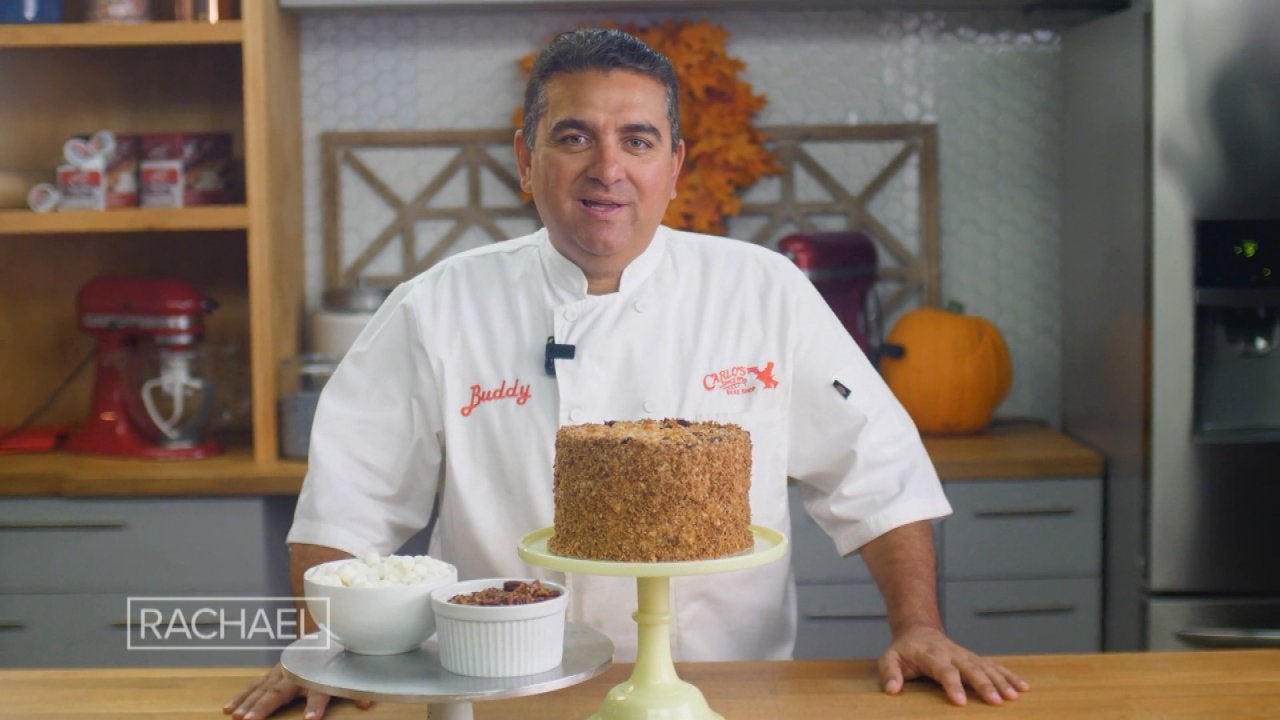 Cake Boss Buddy Valastro Reveals a New Cake Creation for the 202…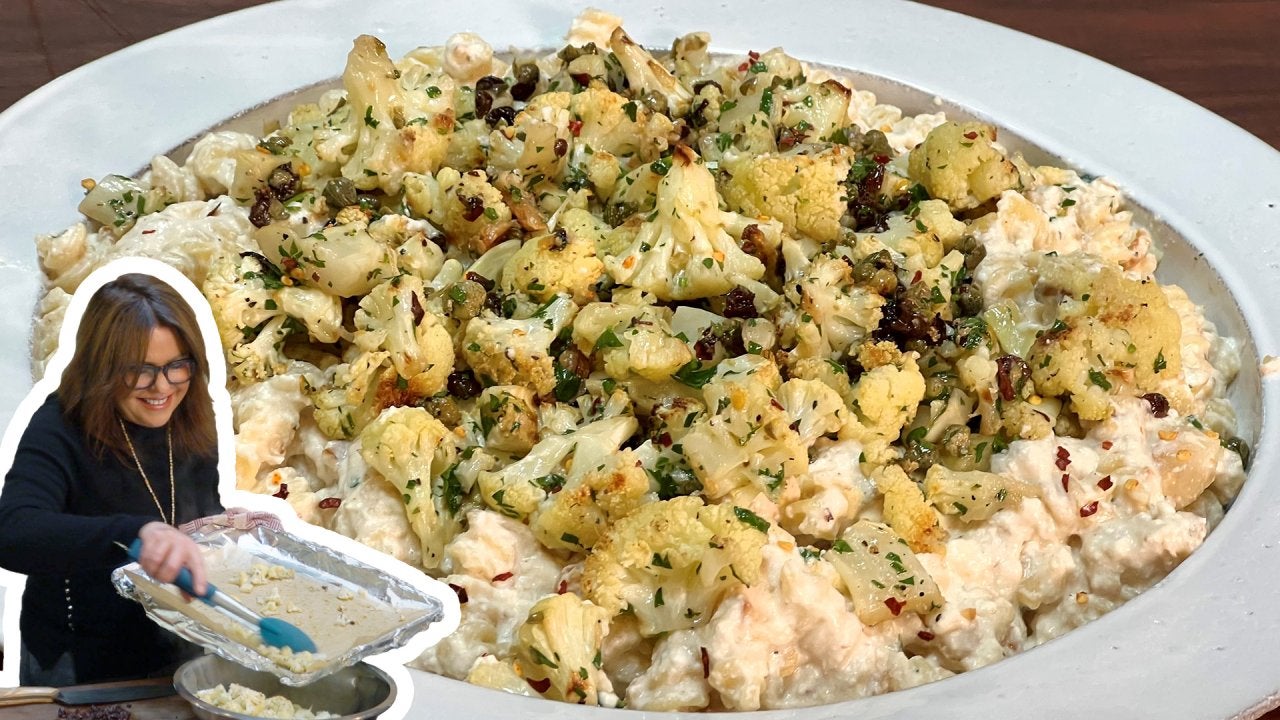 How to Make Sicilian Spiral Pasta with Ricotta, Walnuts and Roas…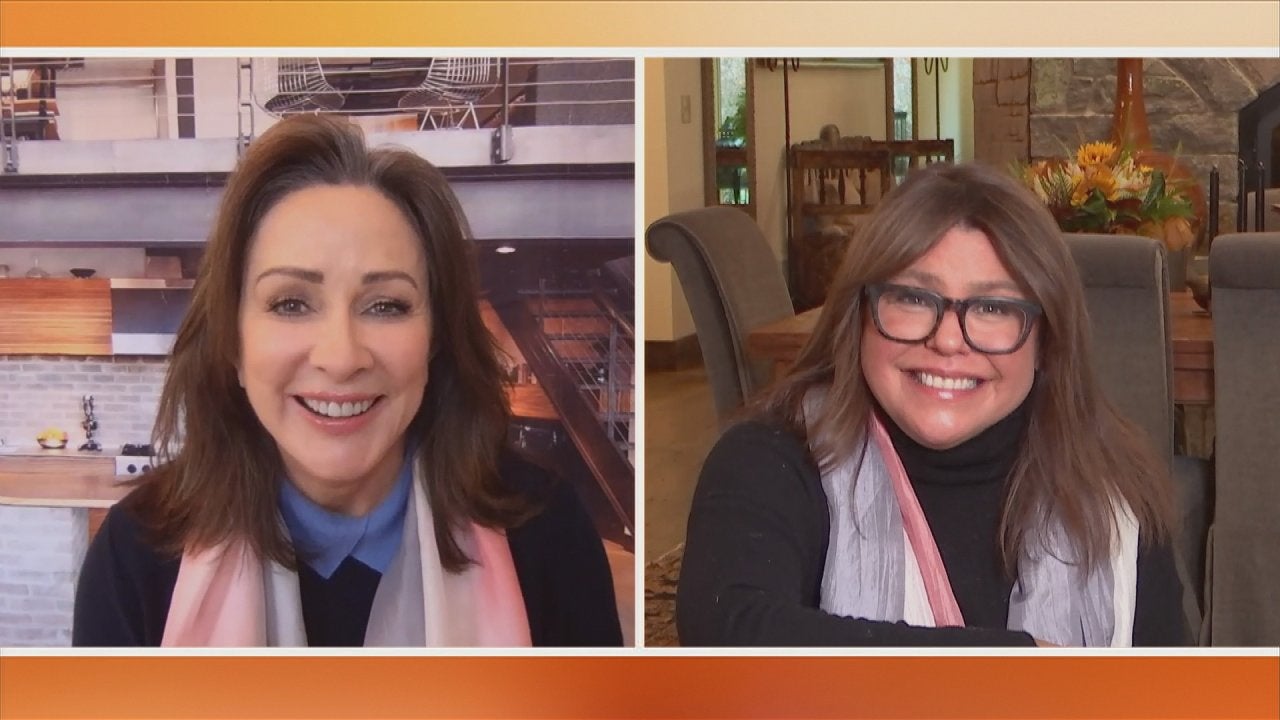 Patricia Heaton's Gorgeous Watercolor Scarf Is Not Only a Perfec…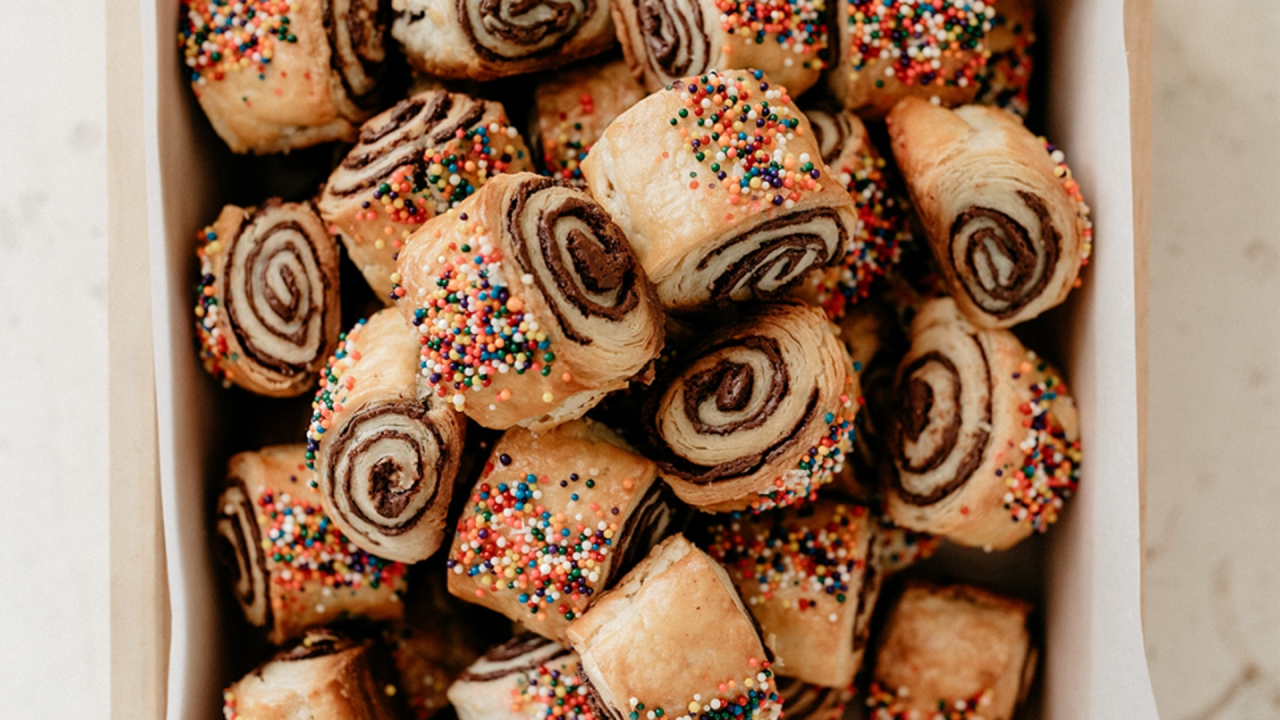 How to Make Chocolate Sea Salt Rugelach | Molly Yeh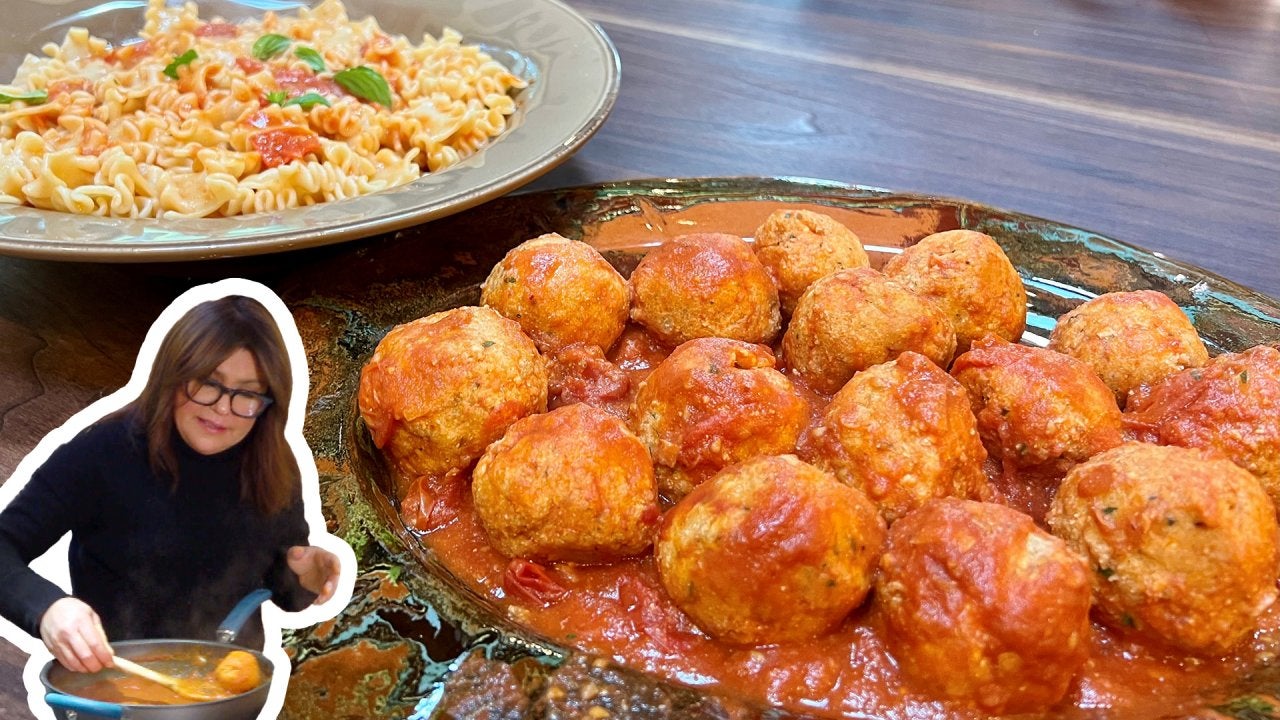 How to Make Ricotta Dumplings and Mafalde | Rachael Ray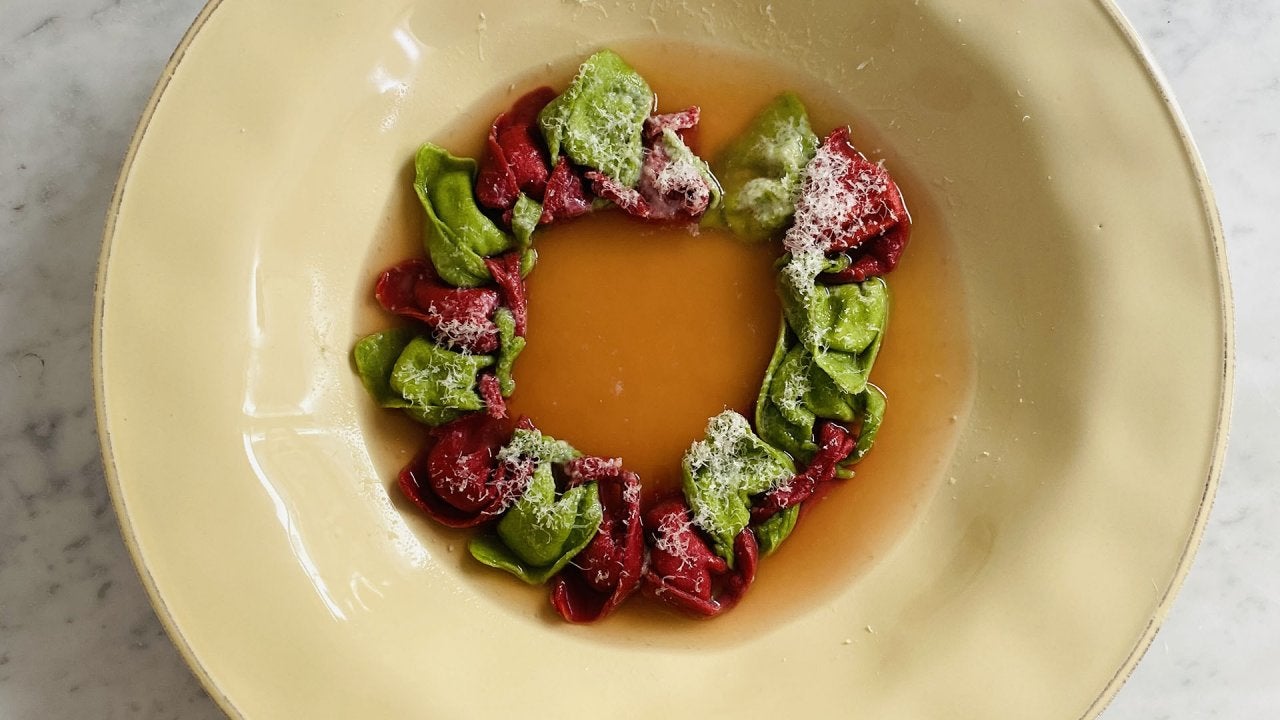 How to Make Red and Green Tortellini Wreaths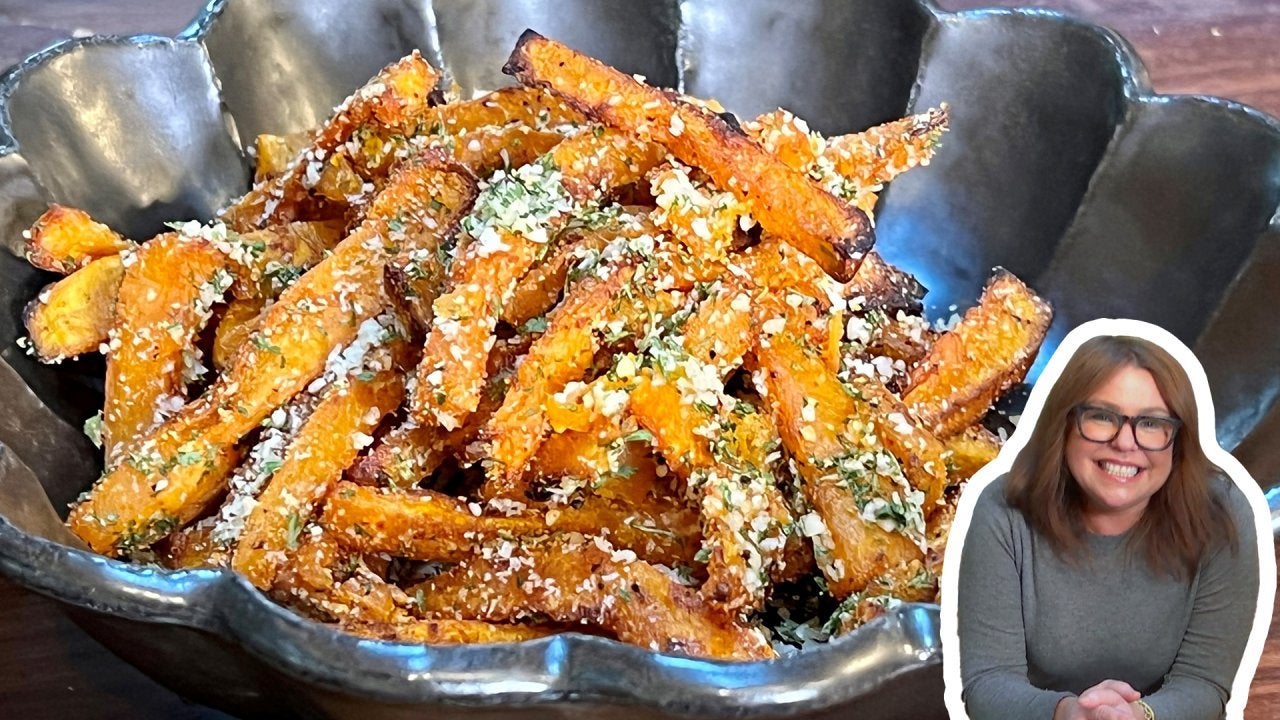 How to Make Pumpkin Parm Fries | Rachael Ray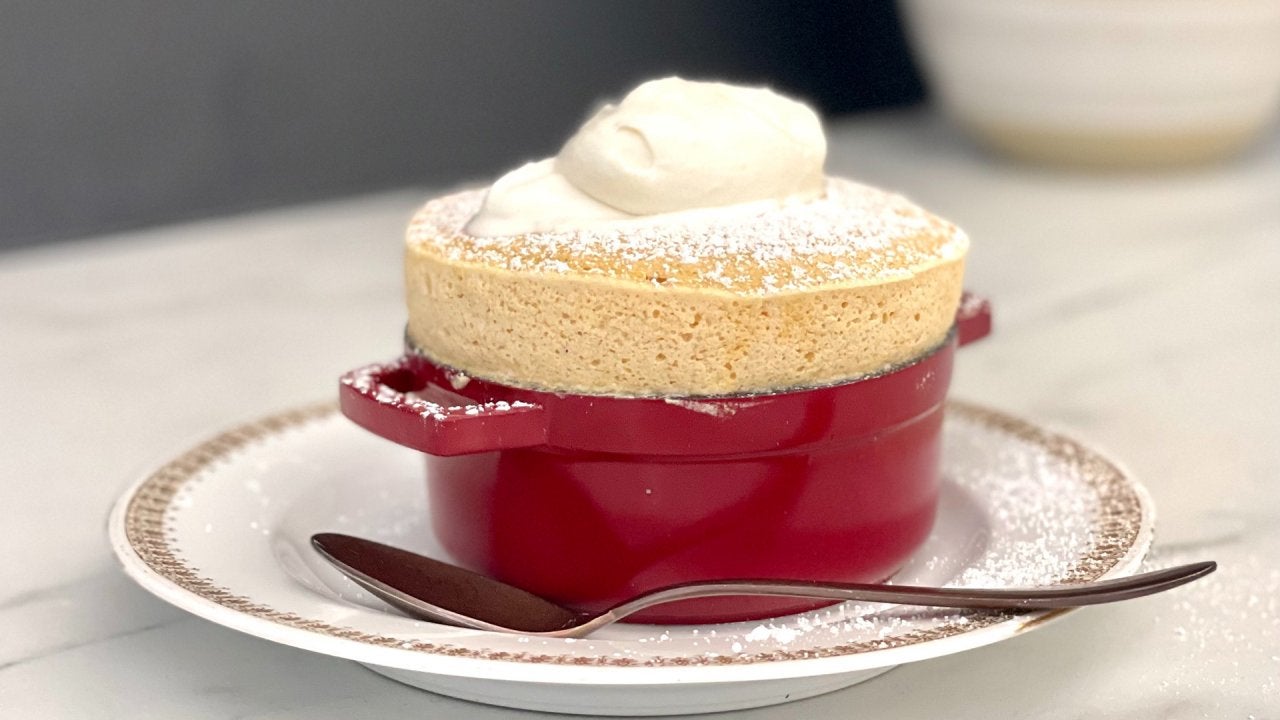 How to Make Sweet Potato Souffles with Boozy Whipped Cream | TDa…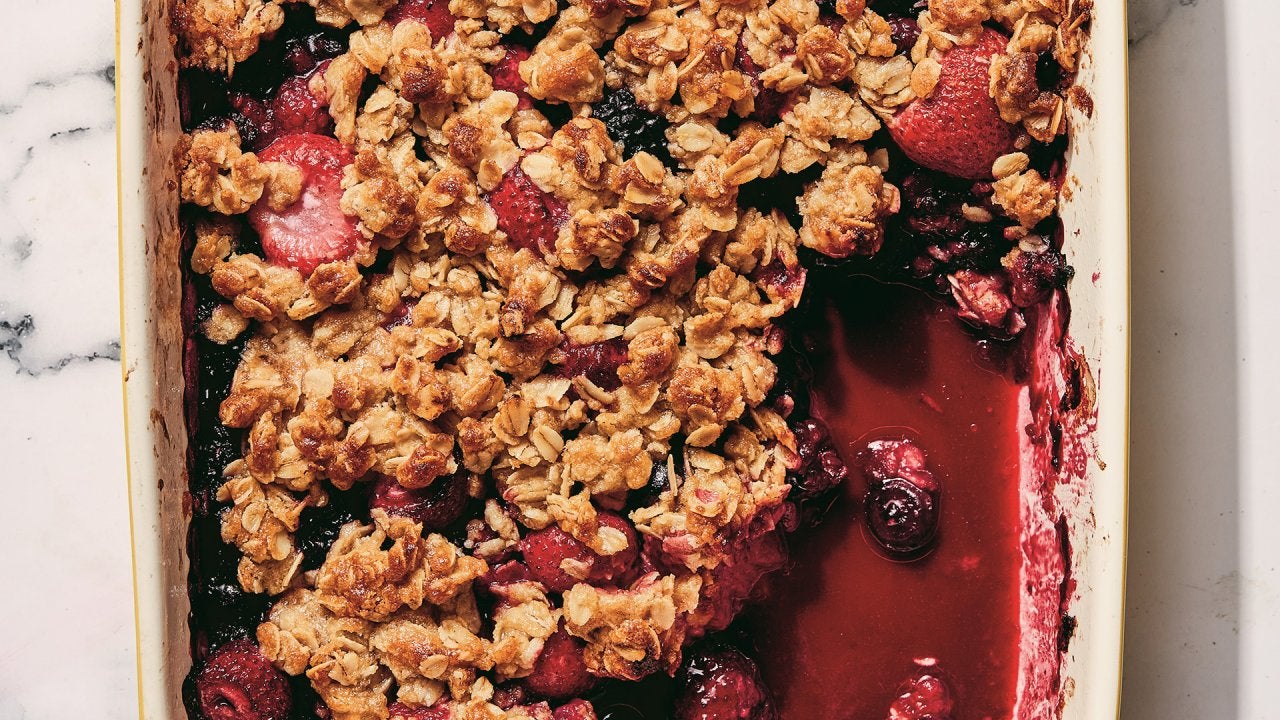 How to Make Fruit Crisp With Any Fruit—Fresh or Frozen | Tia Mow…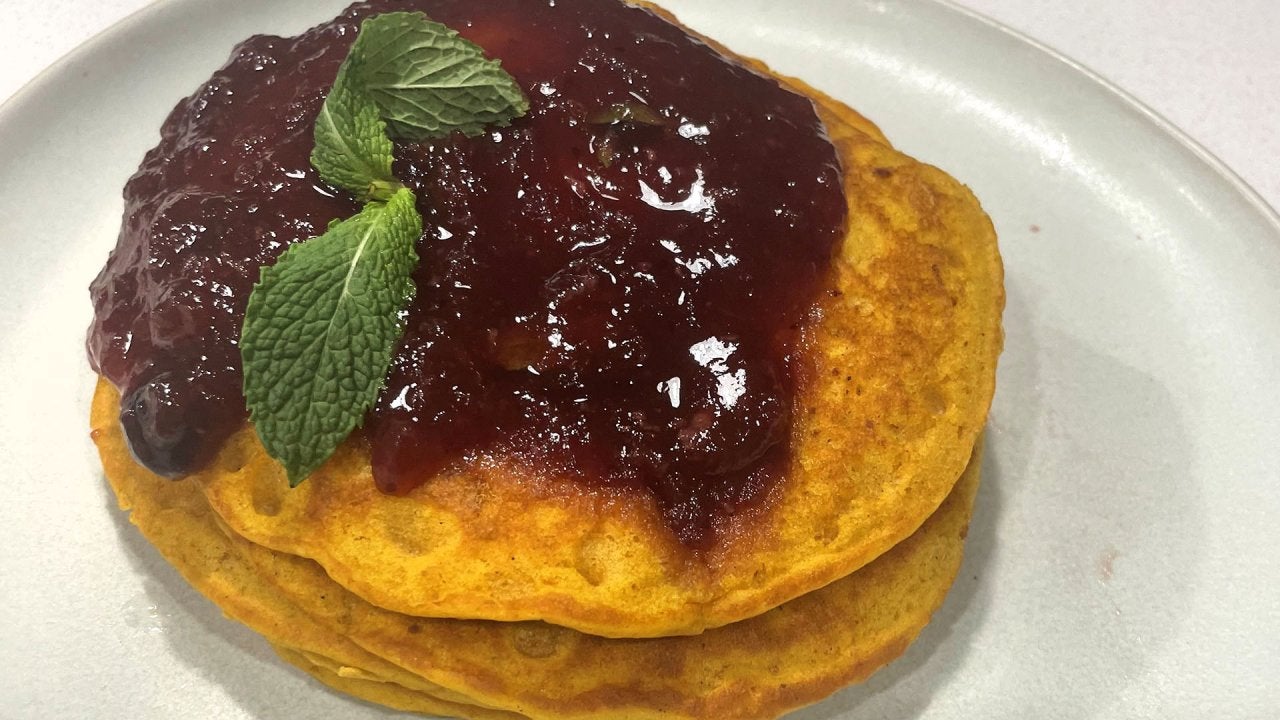 How to Make Sweet Potato Pancakes with Cranberry Compote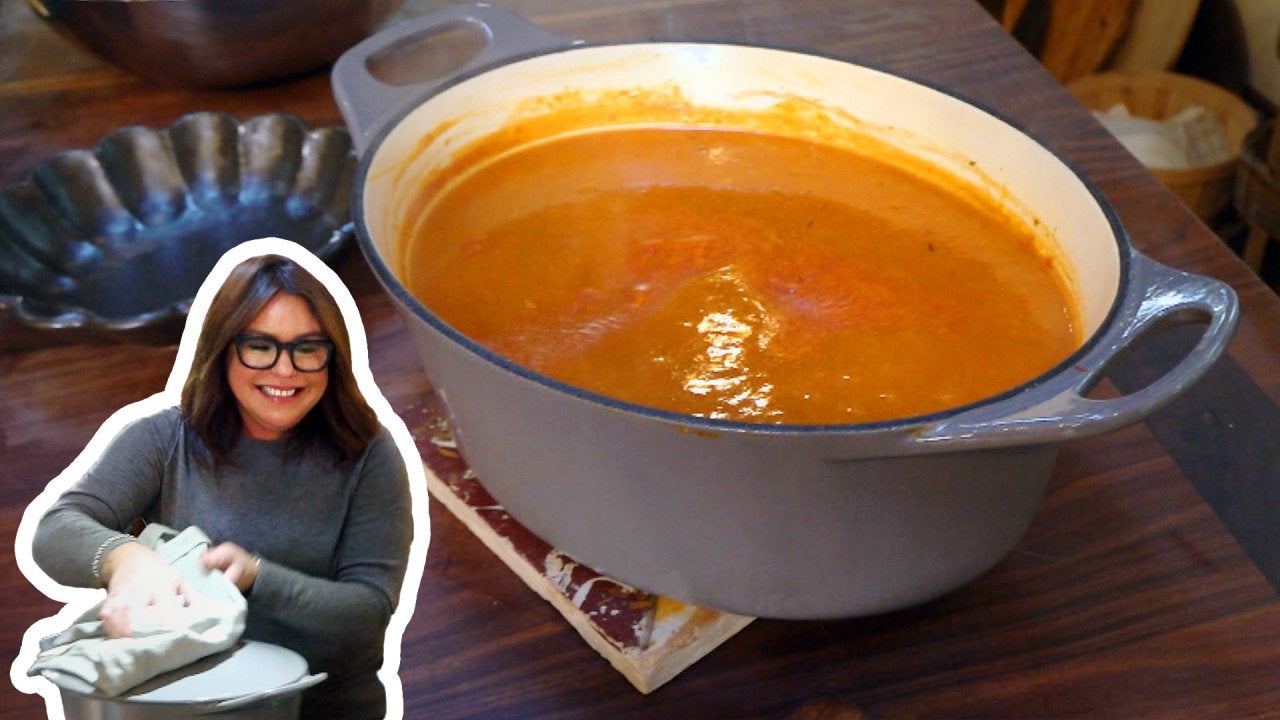 How to Make Roasted Tomato & Pepper Soup | Rachael Ray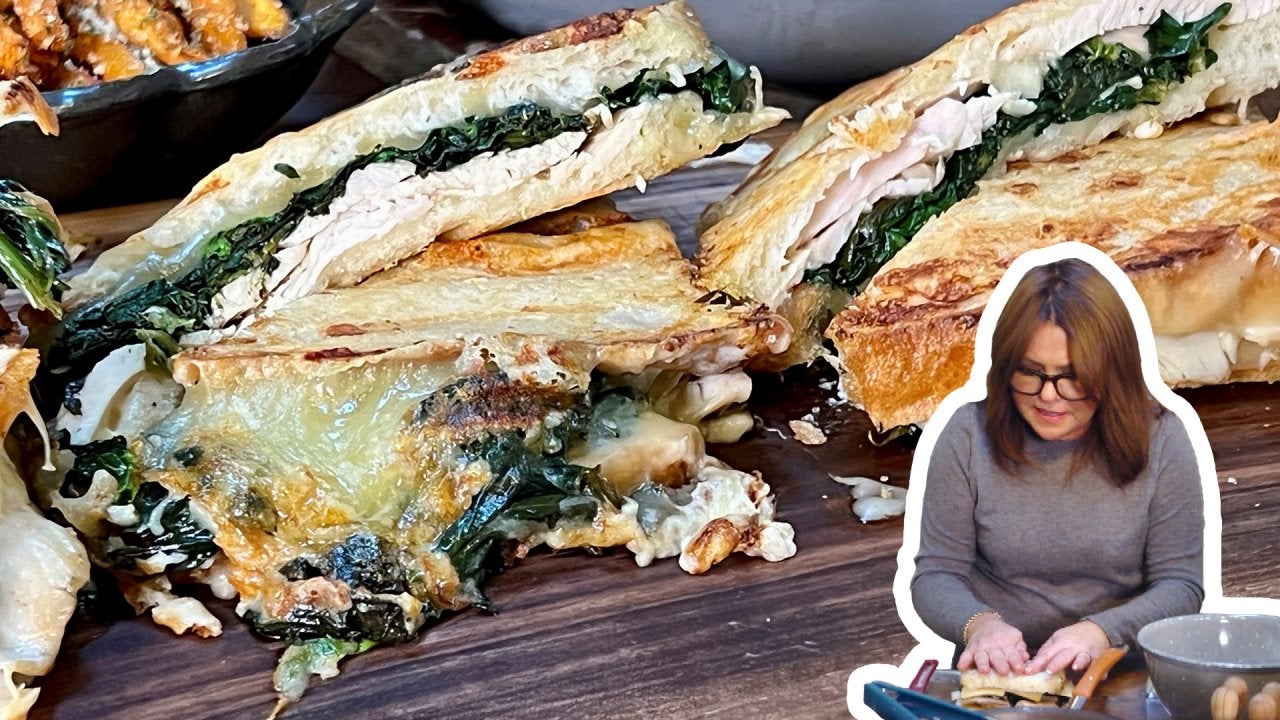 How to Make Florentine Turkey Melts | Rachael Ray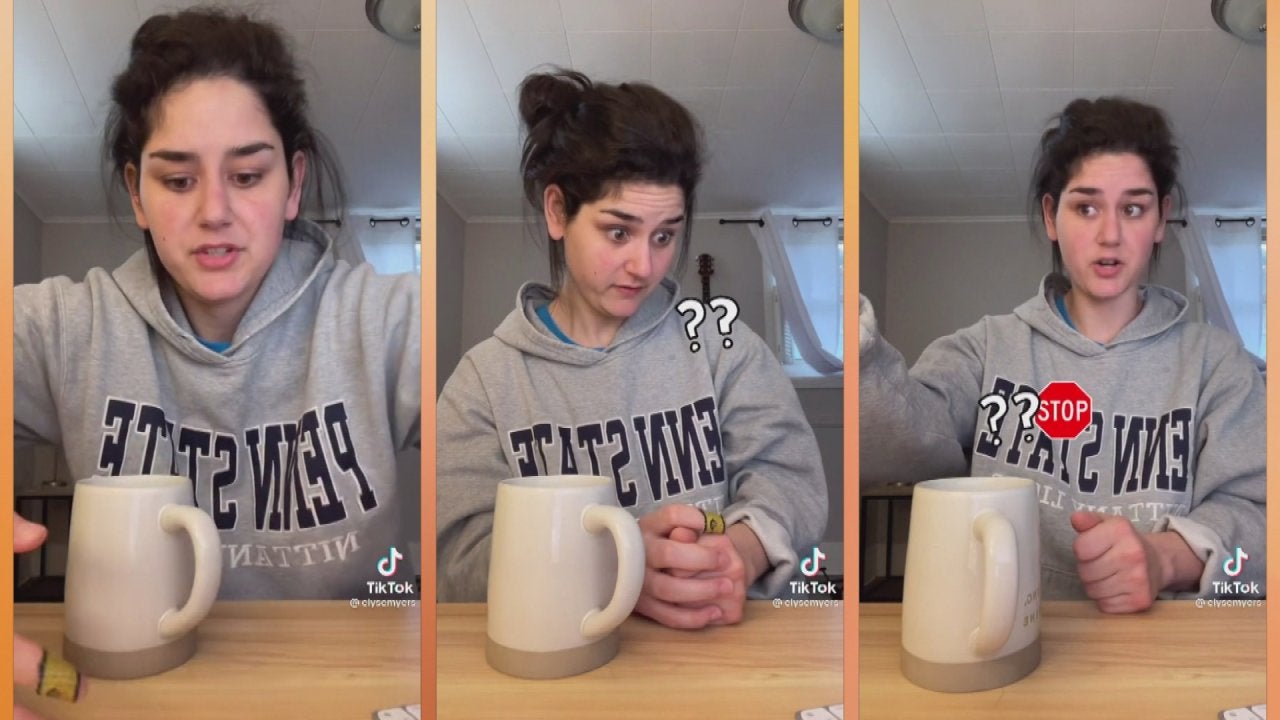 TikTok Star Elyse Myers Embraces Awkward + We're Thankful for TH…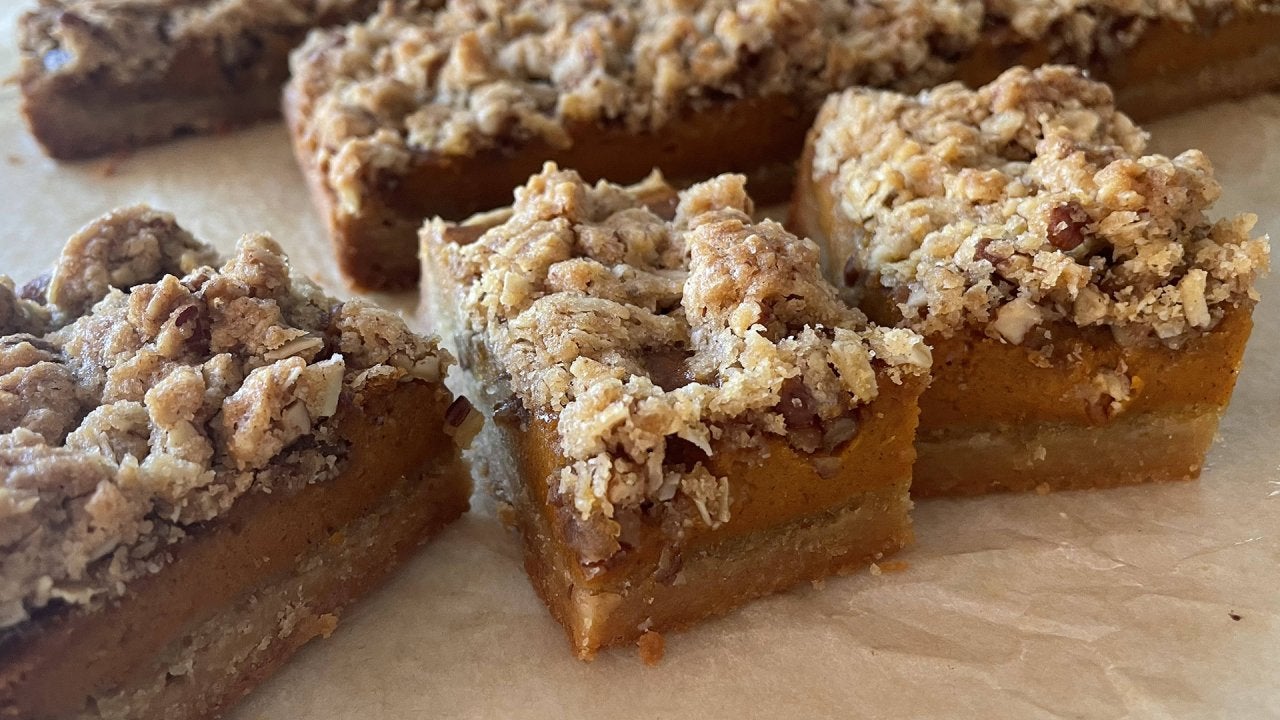 How to Make Pumpkin Bars with Pecan Streusel | Daphne Oz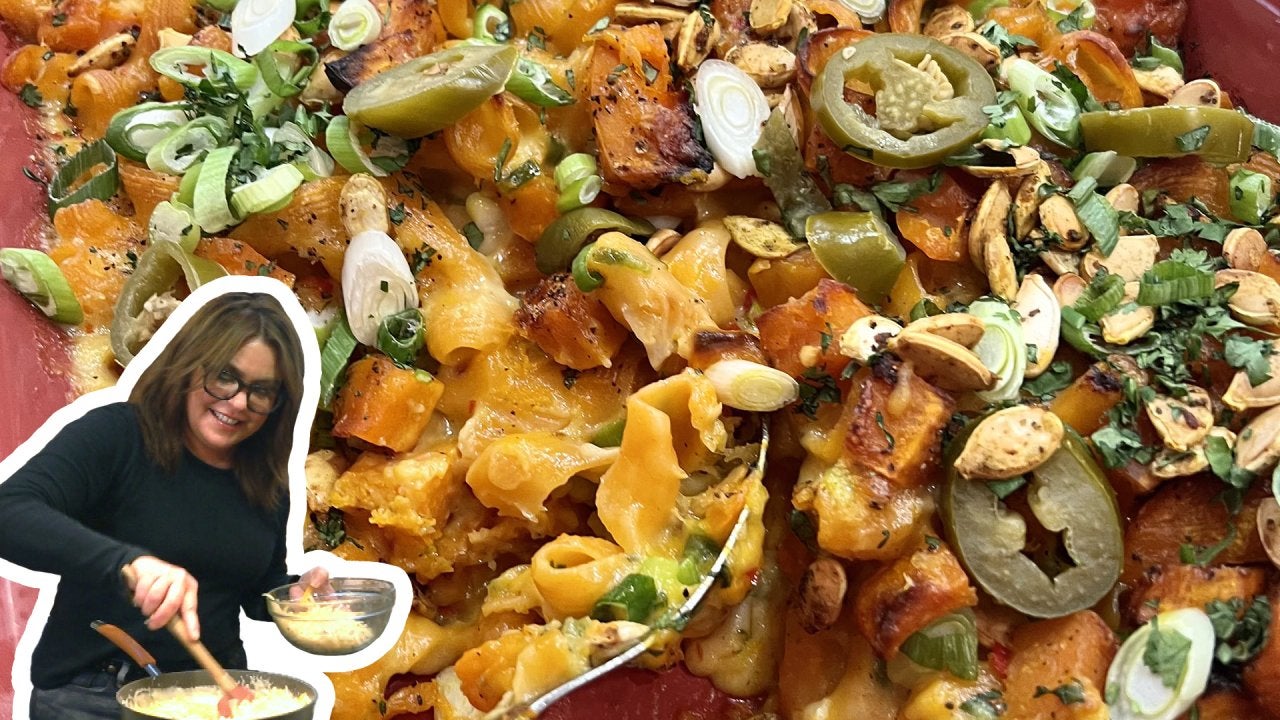 How to Make Pumpkin Popper Mac | Rachael Ray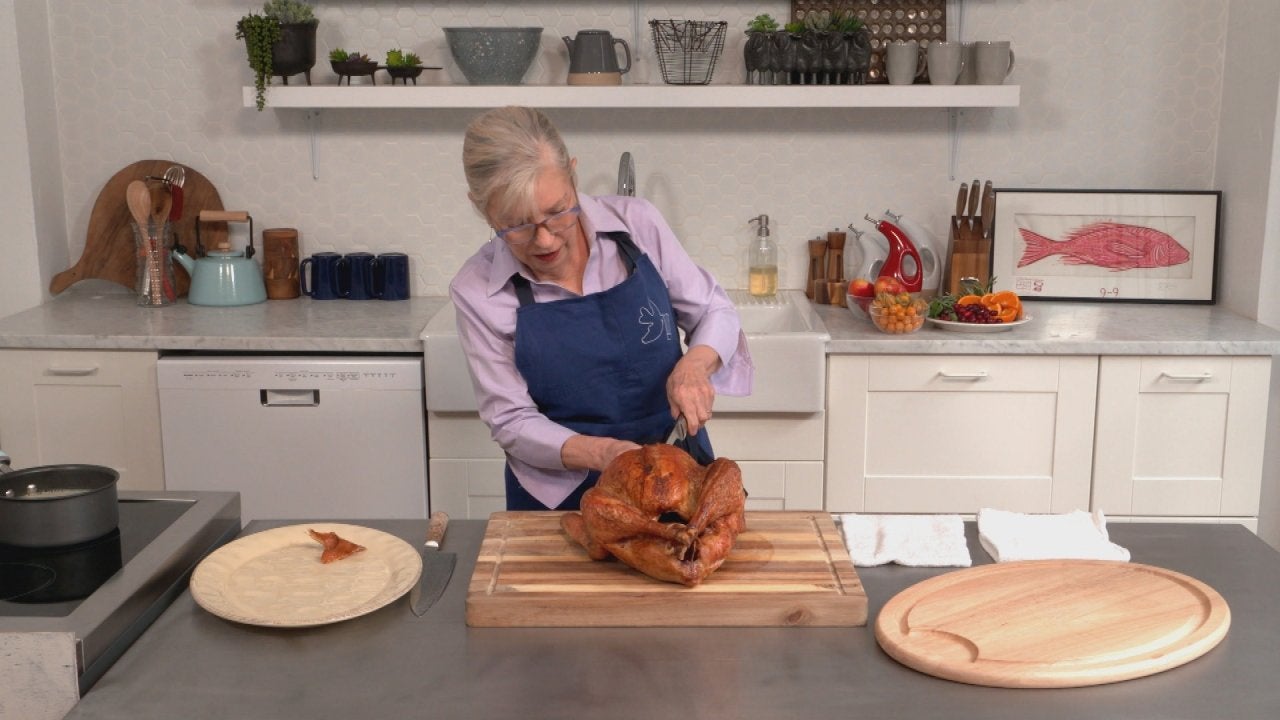 How to Carve Your Thanksgiving Turkey: Chef Sara Moulton Shares …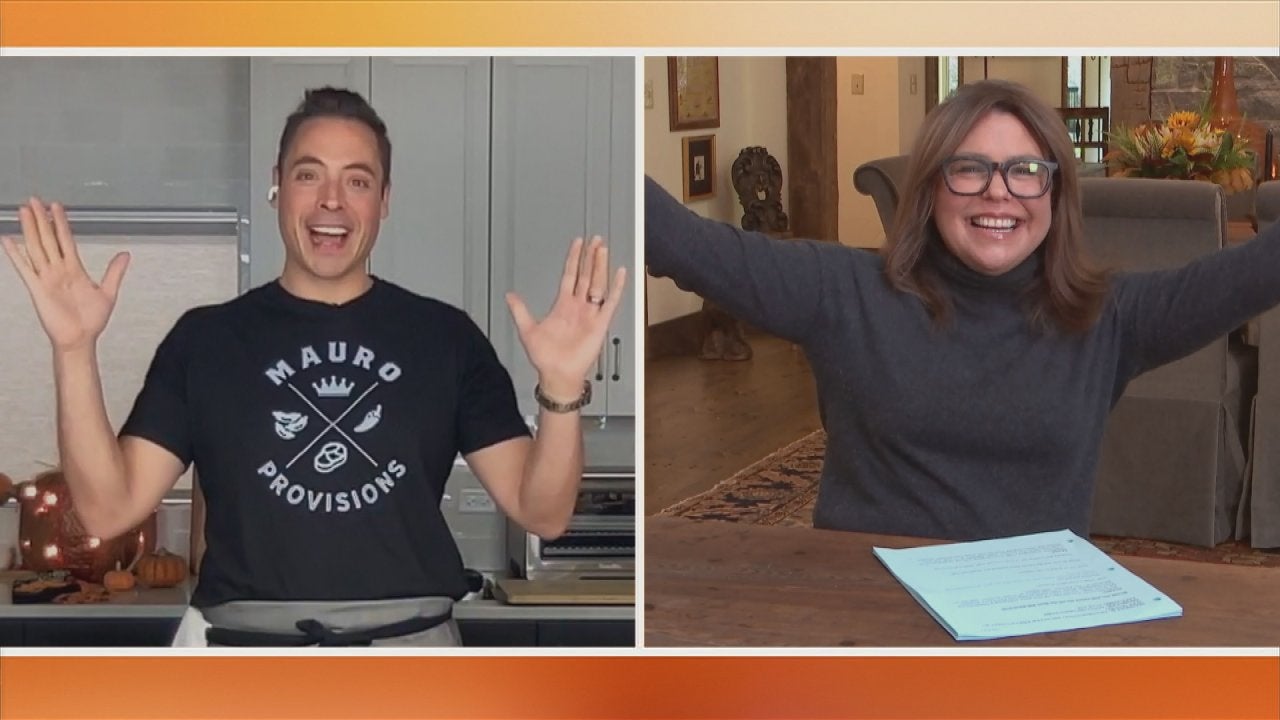 4 Common Thanksgiving Kitchen Disasters FIXED, Thanks to Chef Je…
Ingredients
1 large cheddar pumpkin or any other variety of orange pumpkin
Salt and pepper
EVOO – Extra Virgin Olive oil, for drizzling plus 2 tablespoons
3/4 pound ground beef
1/8 teaspoon ground allspice or ground cloves
7 to 8 leaves fresh sage, very thinly sliced
3/4 pound sweet sausage with fennel seed
3 to 4 tablespoons tomato paste
1 onion, finely chopped
1 rib celery, finely chopped
1 carrot, grated
6 cloves garlic, finely chopped
1/2 cup sweet vermouth
1 cup red wine
1 cup beef stock
1 1/2 sticks butter, divided
4 tablespoons flour
3 cups whole milk
Freshly grated nutmeg
2 eggs
1 cup grated Parmigiano-Reggiano cheese
1 bunch large sage leaves
1 1/2 pounds ziti rigate
3/4-pound chunk mozzarella or mild provolone, diced
Preparation
Preheat oven to 425°F.

Carve top off the pumpkin, scrape out seeds and clean out cavity. Drizzle with olive oil, salt and pepper. Turn pumpkin upside down and roast 1 hour and 15 minutes. Cool to handle. Slice away skin in strips working from top to bottom, as you would remove skin from a melon. Turn pumpkin right-side up.

Lower oven temperature to 375°F.
Heat a saucepot or Dutch oven over medium-high heat with EVOO, 2 turns of the pan. Add beef and season with salt, pepper, allspice or cloves and sage; brown and crumble. Cut sausage from casings, add to beef, and brown and crumble. Add tomato paste, cook 2-3 minutes. Add the onion, celery, carrot and garlic, and stir to soften, 7-8 minutes. Deglaze the pan with the sweet vermouth, let it cook off then add wine and stock. Simmer 30 minutes until liquid is almost fully evaporated.
Bring a large pot of water to a boil for the pasta.
Melt 4 tablespoons butter in a saucepan then whisk in flour and cook a minute or two. Whisk in milk and season with salt, pepper and nutmeg. Whisk up the eggs in a bowl and add a ladle of the warm sauce to the eggs to temper them. Add all of the eggs to the sauce and let thicken a bit. Stir in grated Parm then remove from heat.
Salt the pasta water and undercook the pasta by 4 minutes from package directions, about 4-5 minutes. Cold-shock and drain well.
In a large bowl, combine the pasta with meat and béchamel sauces, and add in diced cheese. Place the pumpkin in an oven-safe large dish or baking sheet that you can serve from. Fill the pumpkin with the pasta and spray or brush outside with olive oil. Roast for 1 hour. If the pumpkin gets too brown or dry looking, loosely cover with foil.
Melt the remaining butter in saucepan and when it bubbles, add the sage leaves. Crisp leaves and remove to paper towel with a fork. When butter is brown and nutty, remove pan from heat.
Carefully brush or pour the browned butter down over the pumpkin. To serve, cut into wedges and top each slice with a few crispy sage leaves.
MORE
:
Pumpkin Pasta
Jeanette's Pumpkin Baked Ziti
Pumpkin Soup