St. Patrick's Day Recipes: St. Patty's Melts & Boozy Milkshake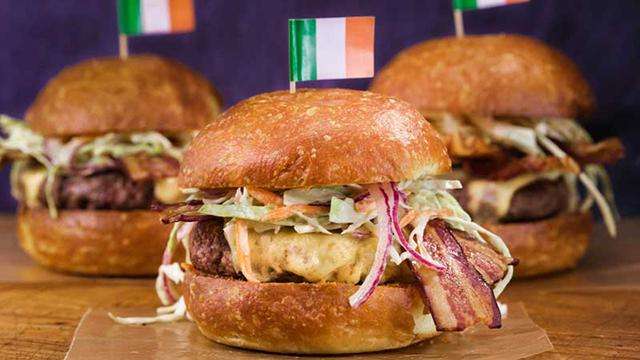 Our St. Paddy's Day Party, How to Maximize Your Tax Refund + 'Lo…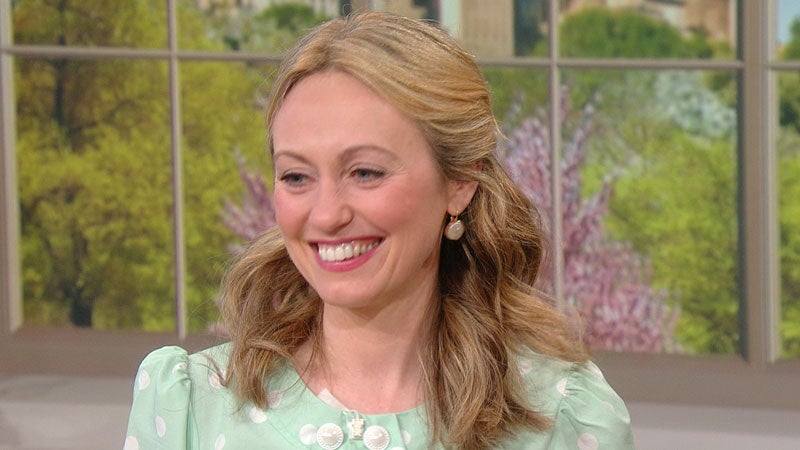 Our St. Patrick's Day Party with Chocolate Guinness Cake, Soda B…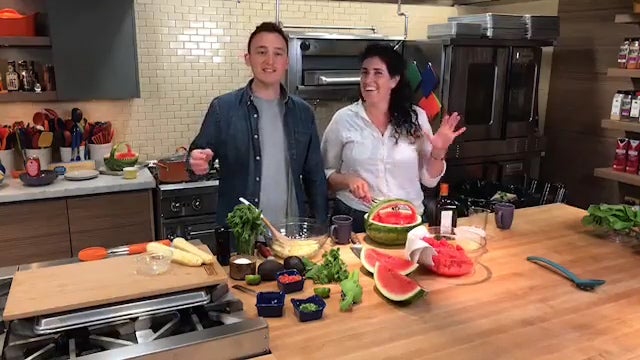 Summer BBQ Centerpiece: Margarita-Soaked Watermelon in a Waterme…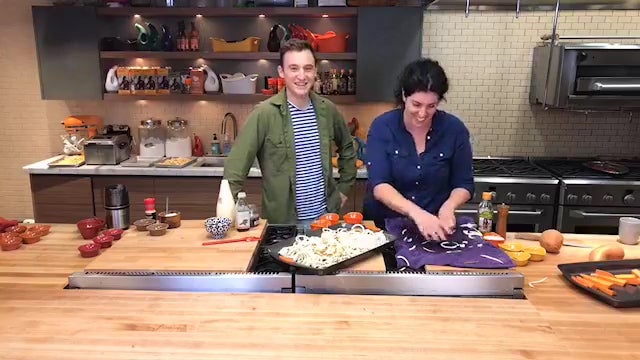 5 Gourmet French Fry Recipes: Taco Fries & Pepperoni Pizza Fries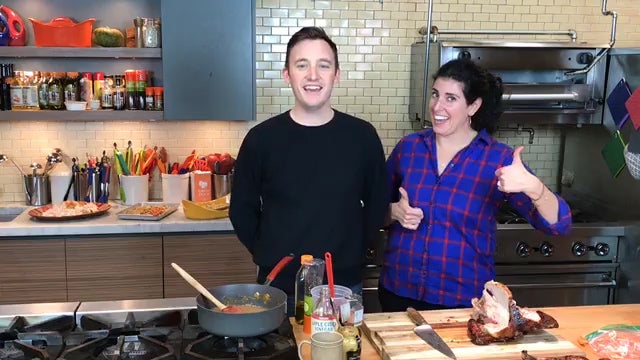 Thanksgiving Leftover Ideas: Pecan Pie Shake & Stuffing Waffles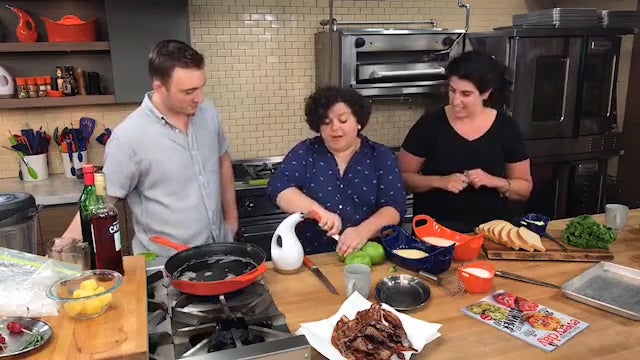 How to Make Fried Green Tomato BLT & More Summer Recipes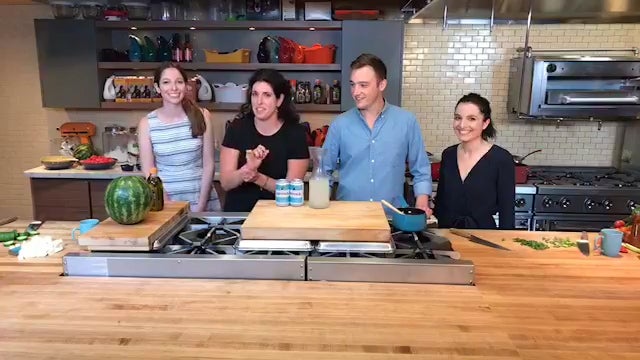 The Best Summer Sides & Beer Shandy Cocktail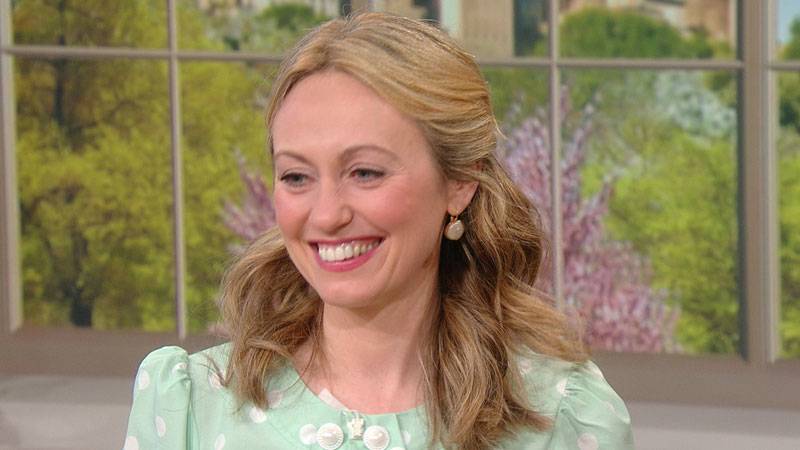 Our St. Patrick's Day Party With Chocolate Guinness Cake, Soda B…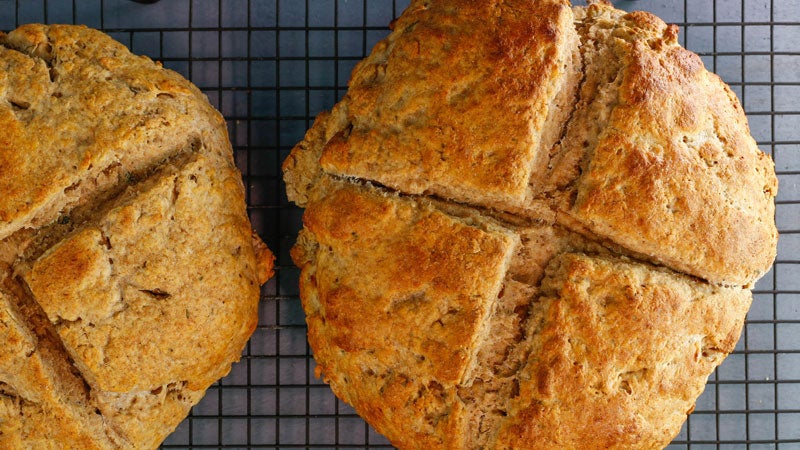 Clodagh McKenna's Thyme-Herbed Soda Bread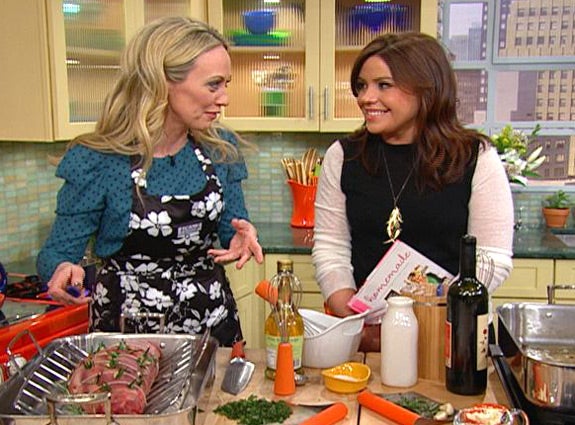 "The Irish Rachael Ray" -- Clodagh McKenna
See how this recipe was made on Facebook Live!
Ingredients
6 tablespoons room temperature butter, divided
2 onions, thinly sliced
1 11.2-ounce bottle stout beer, such as Guinness
Salt and pepper
2 teaspoons caraway seeds
1 pound ground beef
2 tablespoons spicy yellow mustard (I use Colman's)
8 ounces Irish cheddar cheese, shredded
4 slices Swiss cheese
8 slices potato or brioche bread
Preparation
In large, nonstick skillet, melt 2 tablespoons of butter. Once hot and foamy, add in the onions and stir. Reduce the heat to medium and cook, stirring occasionally, until onions become soft and start to caramelize, about 12 minutes. Turn the heat back up to high. When the onions begin to sizzle again, add in the beer and cook until reduced by half. Season with 1 teaspoon salt, 1/2 teaspoon pepper and the caraway seeds. Remove pan from heat and let cool.

Place 1/4 of the beef onto a sheet of wax paper. Top it with another piece of wax paper and smash the patty until thin using a heavy-bottom pan. Repeat with remaining beef then liberally season the patties with salt and pepper.

Heat a nonstick griddle over high heat with a drizzle of oil. Add the patties and cook, flipping halfway through, to your preferred doneness. Remove from the pan and let cool.
Now build the St. Patty Melts: Slather a piece of potato bread with 1/4 of the mustard. Place 1/4 of the shredded cheese on top of that. Top that with a burger patty, 1/4 of the caramelized onions and a slice of Swiss. Spread butter on the outsides of the bread. Repeat with remaining ingredients.
Wipe the nonstick griddle clean of any burger grease and heat it over medium heat. Add the sandwiches to the griddle and cook until heated through and the cheese is melted.
MORE
:
Reuben or Rachel Patty Melts
Patty's Philly Melt on Pumpernickel
Onion Dip-n-Chips Patty Melt