Chicken Nicoise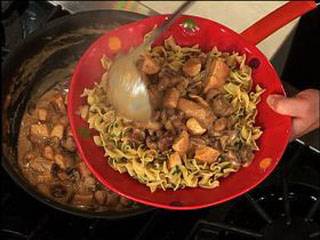 Chicken & Cream of Mushroom Over Egg Noodles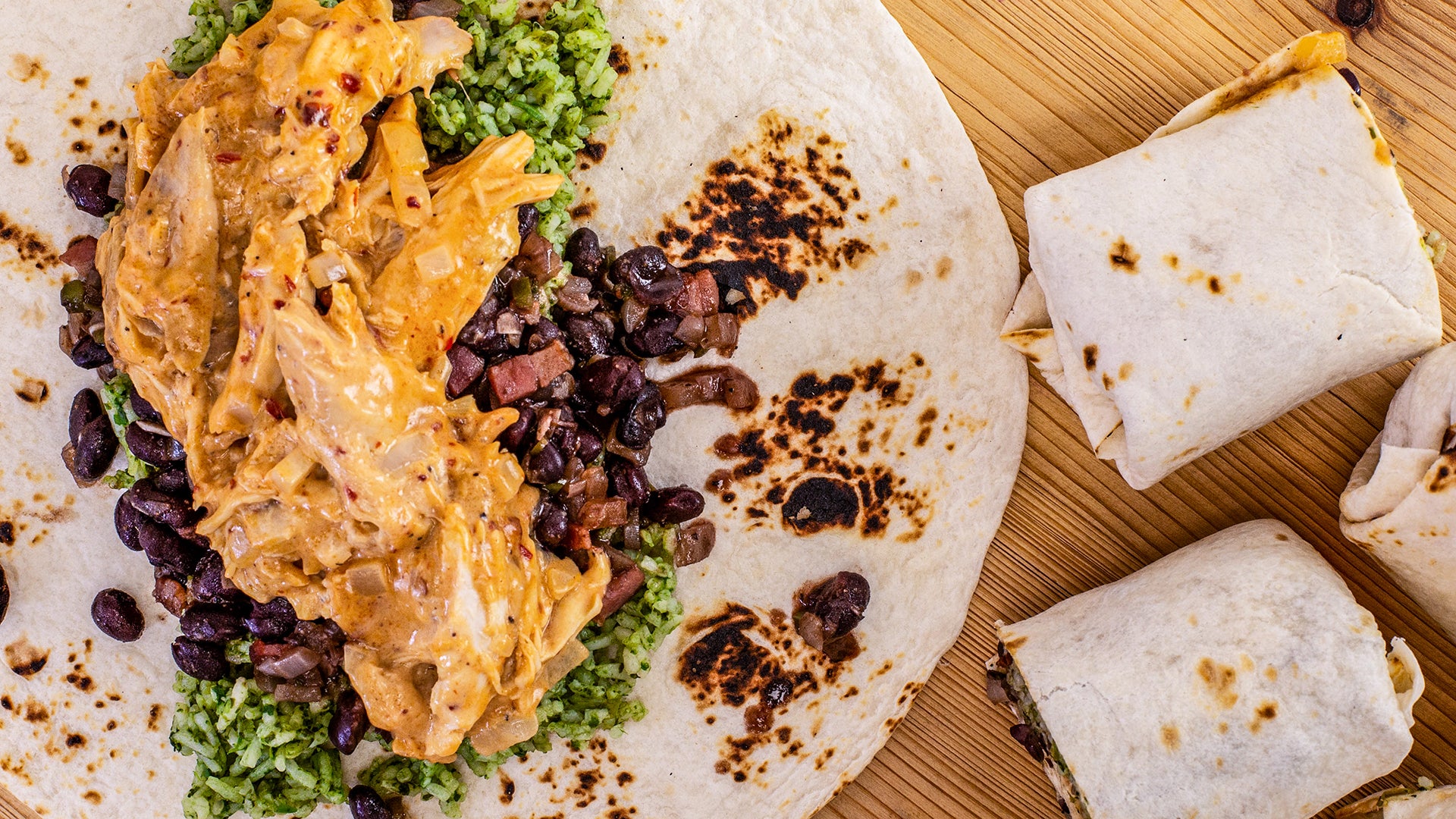 How To Make Chipotle Chicken and Black Bean Burritos By Rachael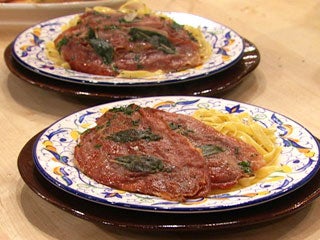 Date Meal: Chicken Saltimbocca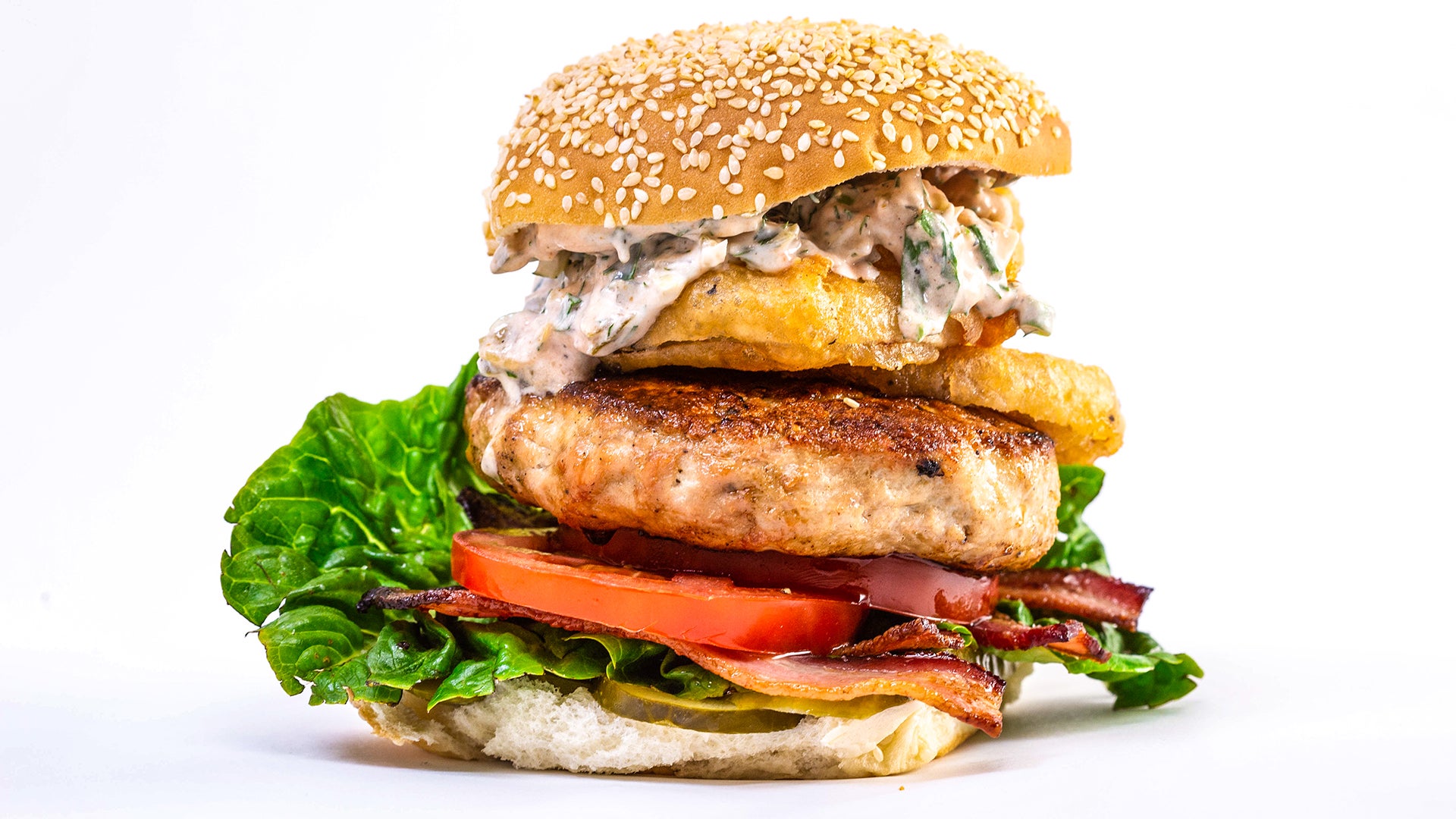 How To Make Turkey Club Burgers with Sour Cream & Onion Sauce an…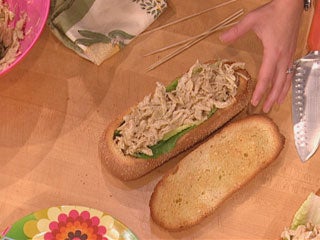 Chicken Caesar Salad-Stuffed Garlic Bread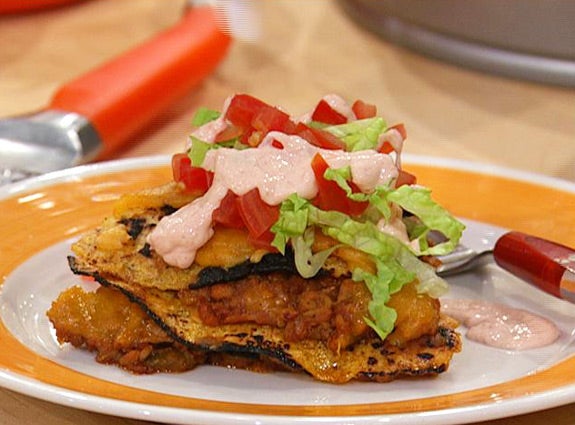 Sydney McCoy's Taco Cake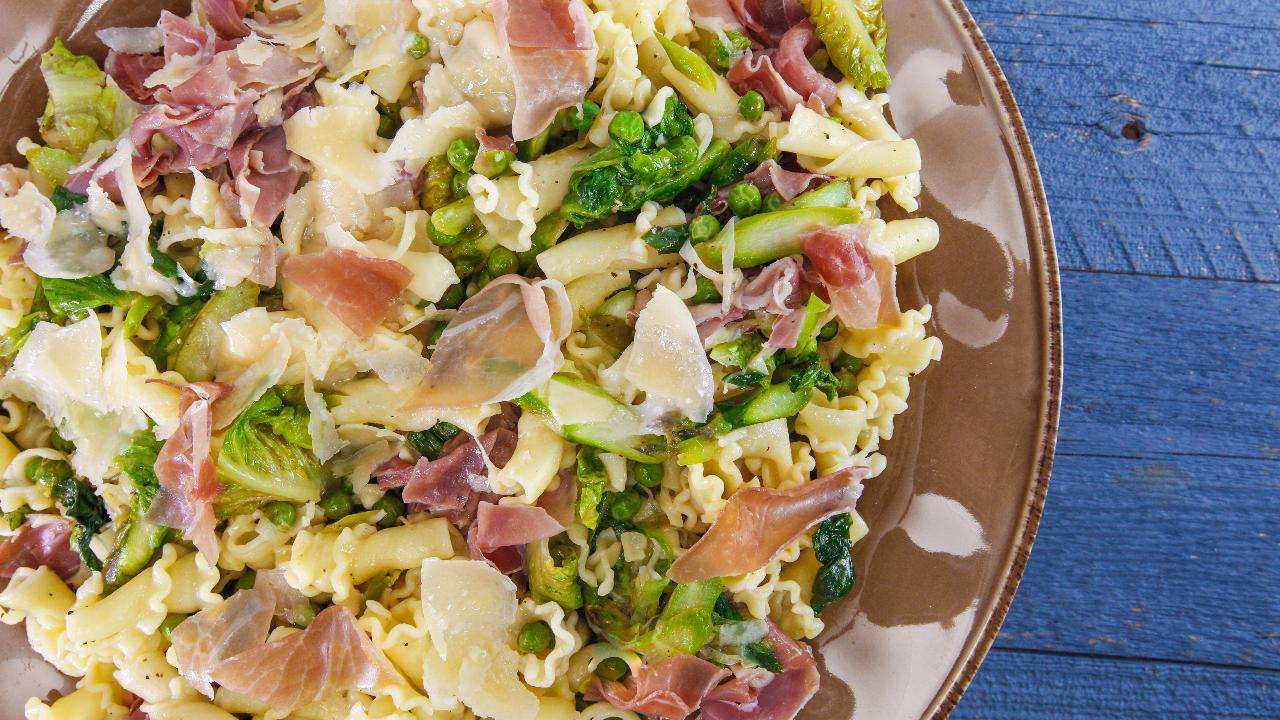 Rachael's Spring Pasta with Peas, Asparagus, Prosciutto and Onio…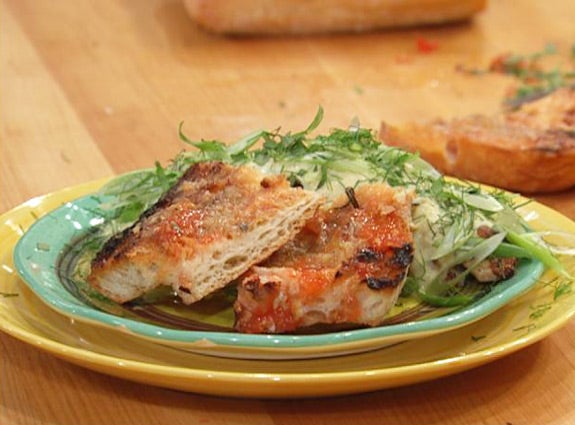 Grilled Chicken with Fennel Sauce and Charred Tomato Bread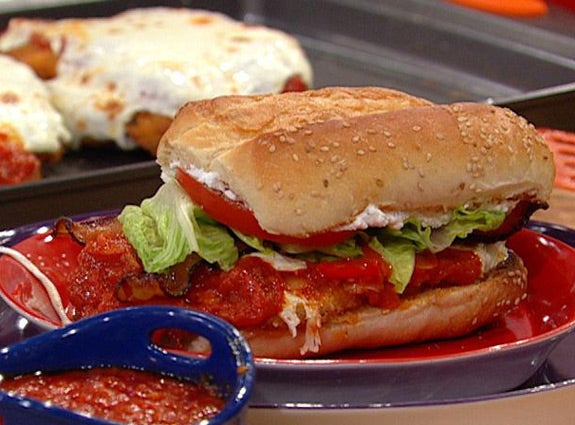 Crispy Chicken Parm BLT Hero Sandwiches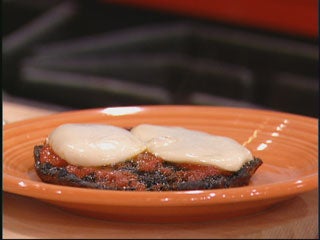 Portobello Pizzas
Ingredients
For the pickled onions:
1/2 cup white wine vinegar or cider vinegar
1 rounded tablespoon superfine sugar
1/2 tablespoon Kosher salt
1 red onion, very thinly sliced
For the salad:
For the salad: 1 pound green beans, trimmed
Salt
1 1/2 pounds small, baby gold or white potatoes
4 large eggs
2 pieces of boneless, skinless chicken breast
Pepper
2 tablespoons EVOO – Extra Virgin Olive Oil
2 hearts or 1 large head Romaine lettuce, coarsely shredded
2 vine tomatoes, cored and halved then thinly sliced
1 packed cup pitted Niçoise olives
1/2 cup drained cornichons
For the dressing:
1/4 cup white wine or cider vinegar
2 cloves garlic, pasted
1 large shallot, finely chopped
1 lemon
1 rounded tablespoon Dijon mustard
1 tablespoon honey
About 1/2 cup EVOO – Extra Virgin Olive Oil
2 tablespoons finely chopped parsley
1 1/2 teaspoons dried Herbes de Provence
Salt and pepper
Preparation
For the pickles, whisk together vinegar, sugar and salt until dissolved, about 1 minute. Add onions and let stand until ready to serve or store in the fridge for up to 2 weeks.

Bring a pot of water to a boil, add green beans and salt, boil 1 minute, then remove beans with a skimmer or spider to an ice bath. Drain and chop beans into thirds. Add whole potatoes to boiling water and cook to just fork-tender but still a bit firm, 8-10 minutes. Drain the potatoes and let cool to handle; thinly slice 1/4-inch thick.

Place eggs in a small pot, cover with water and bring to a full, rolling boil. Cover, turn off heat and let stand 12 minutes. Crack and soak eggs in cold water then peel, quarter lengthwise and slice.
Halve chicken breasts horizontally and pound each piece to 1/8-inch thick. Season with salt and pepper then sauté cutlets in EVOO, 2 turns of the pan, in a large skillet over medium-high heat for about 6-7 minutes, until browned and cooked through, turning occasionally. Remove to a cutting board and slice cutlets into thin strips across the breast on a bias.
On four large plates, arrange a bed of lettuce and top with piles of sliced chicken, tomatoes, olives, potatoes, beans, hard-boiled eggs, pickled onions and cornichons.
Whisk up dressing ingredients and stream in EVOO. Spoon dressing evenly over salads and serve with a warm baguette and good butter alongside.