Braised Chicken Thighs with Winter Vegetables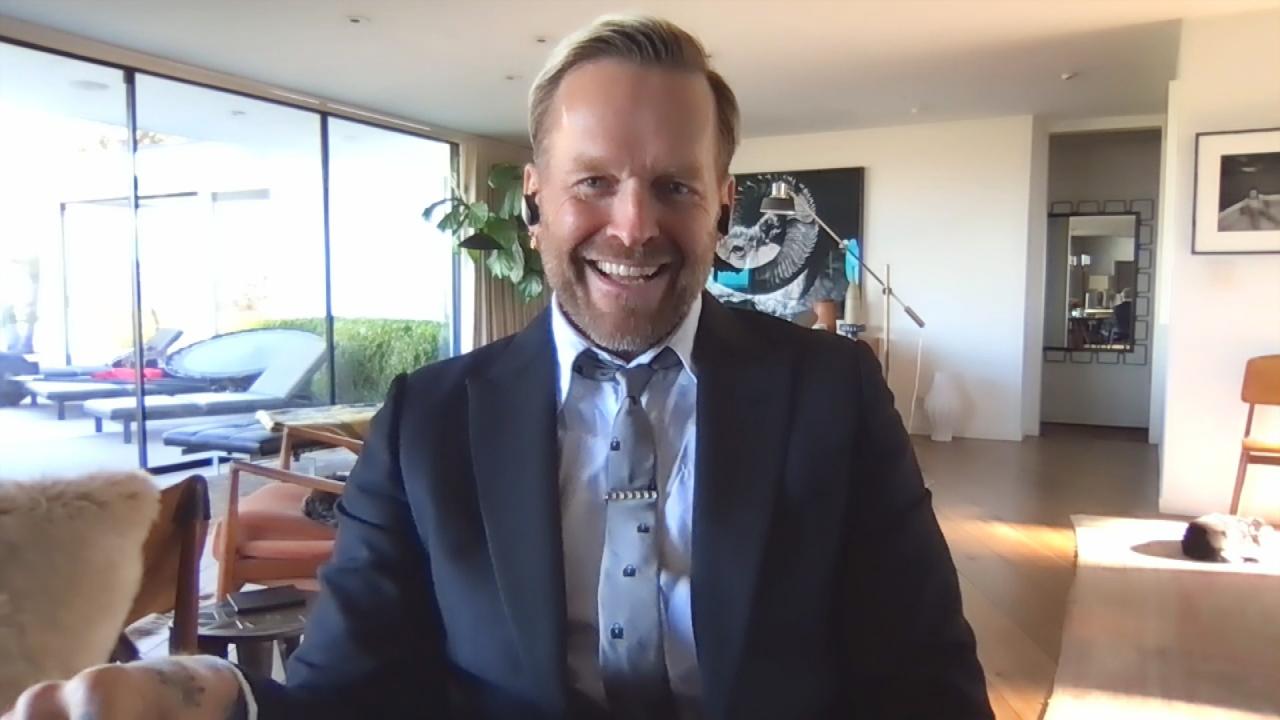 Bob Harper's At-Home Workout Tips + Rachael's Fire Roasted Tomat…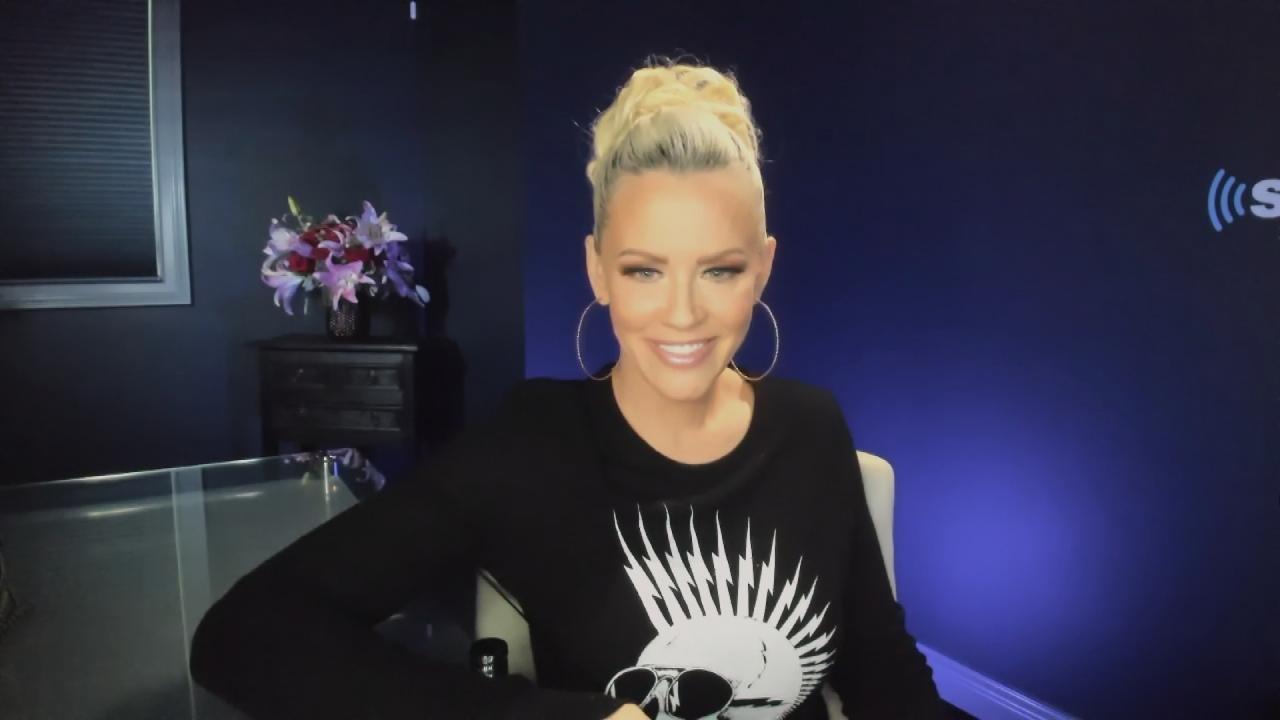 Jenny McCarthy Talks "The Masked Singer" + Rach's Pasta With Por…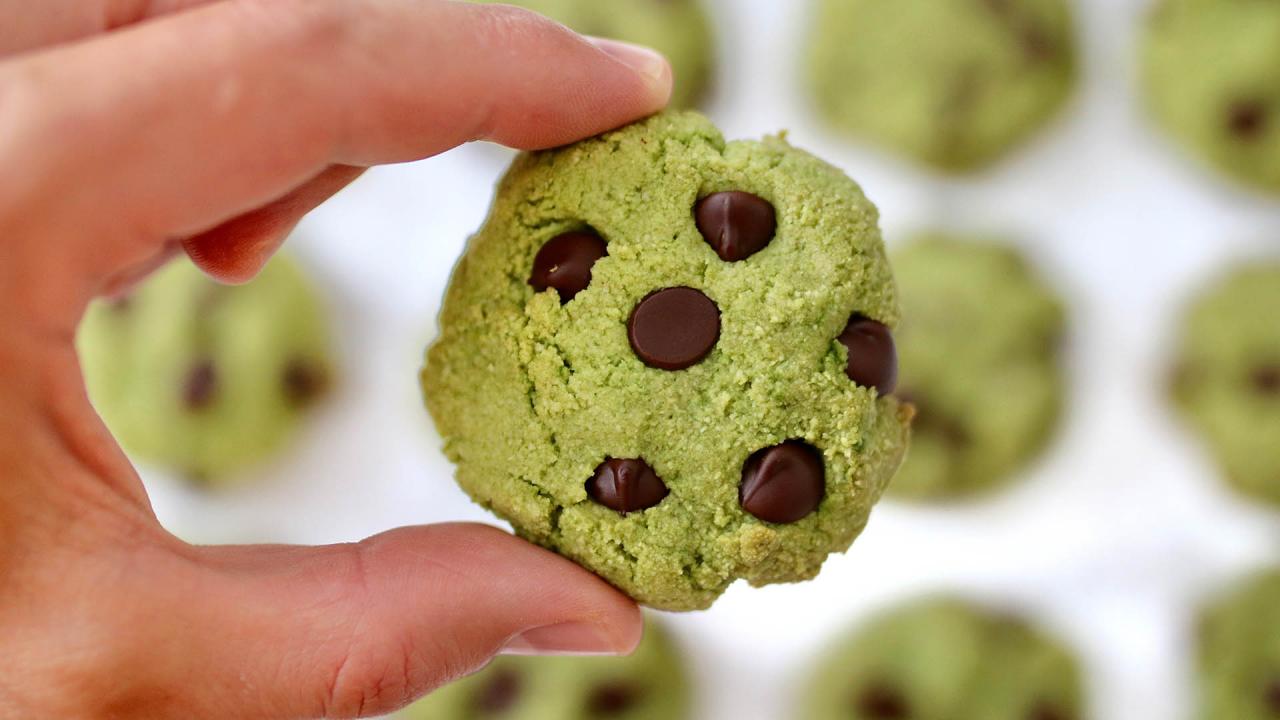 Tommy DiDario's Gluten-Free Matcha Chocolate Chip Cookies + Rach…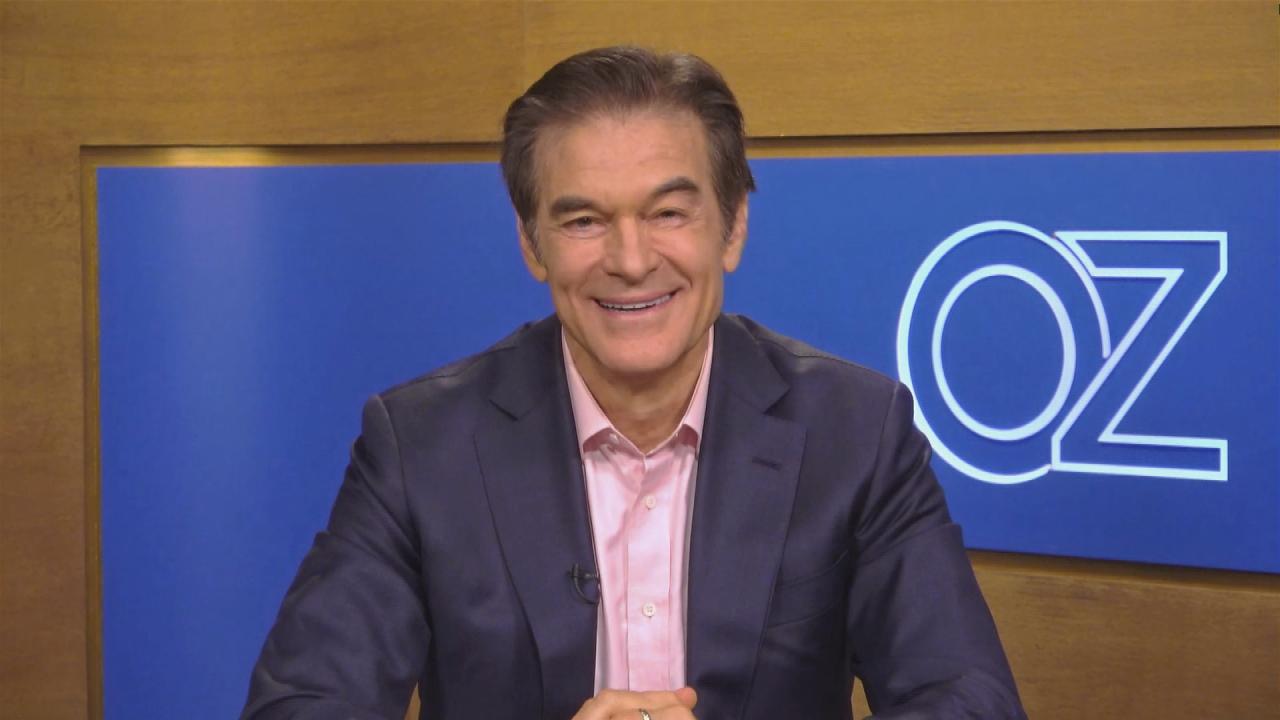 Dr. Oz On How To Cope With Pandemic Stress + Rach's Mushroom Ris…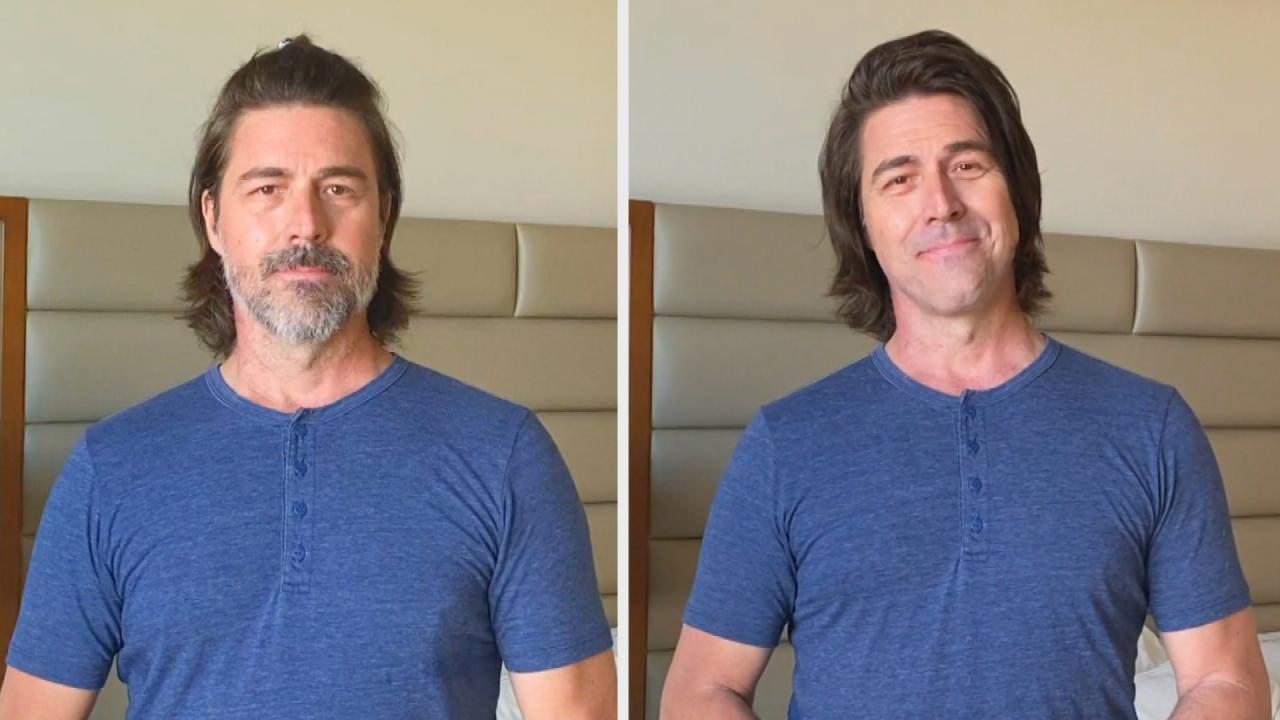 Original "Queer Eye" Grooming Expert Kyan Douglas Shares His Fav…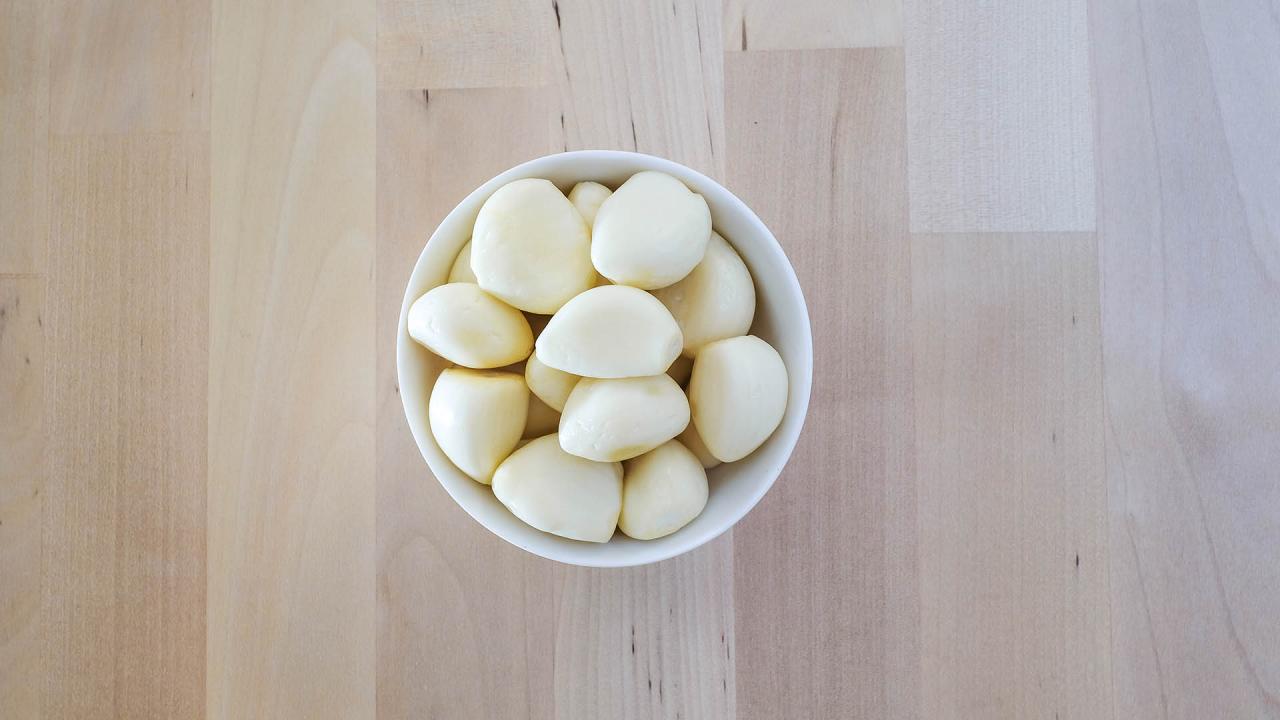 How Long Garlic Can Last In The Fridge, According To Rachael | Q…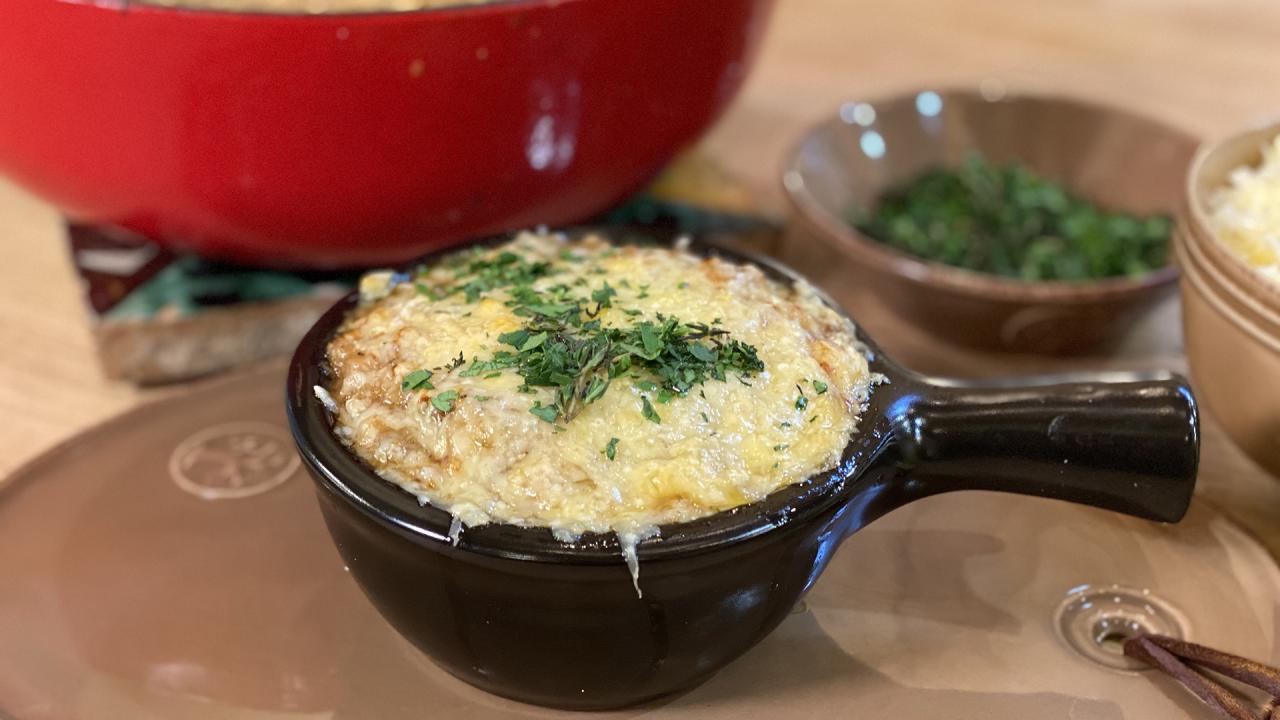 How To Make French Onion and Porcini Risotto | Rachael Ray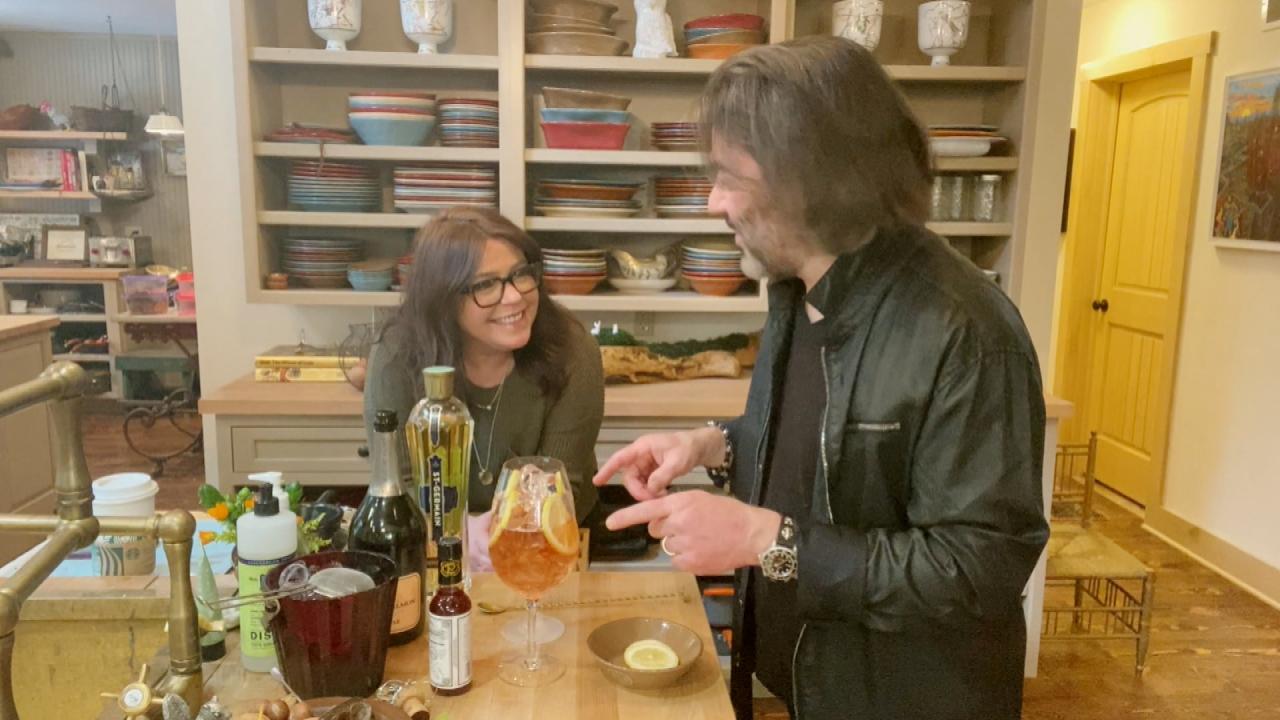 How To Make John Cusimano's Pink Champagne "Moulin Rouge" Cockta…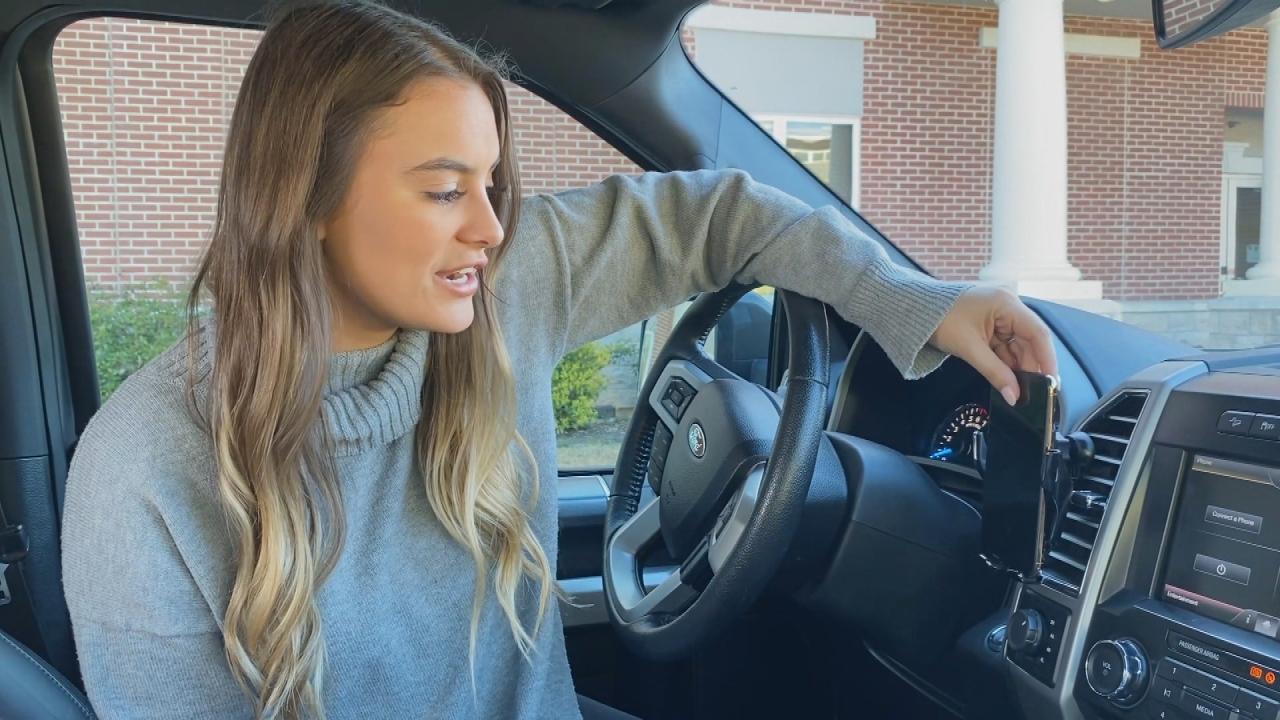 Wireless Phone Charger + Car Mount: Viewer Shows Off Her New Fav…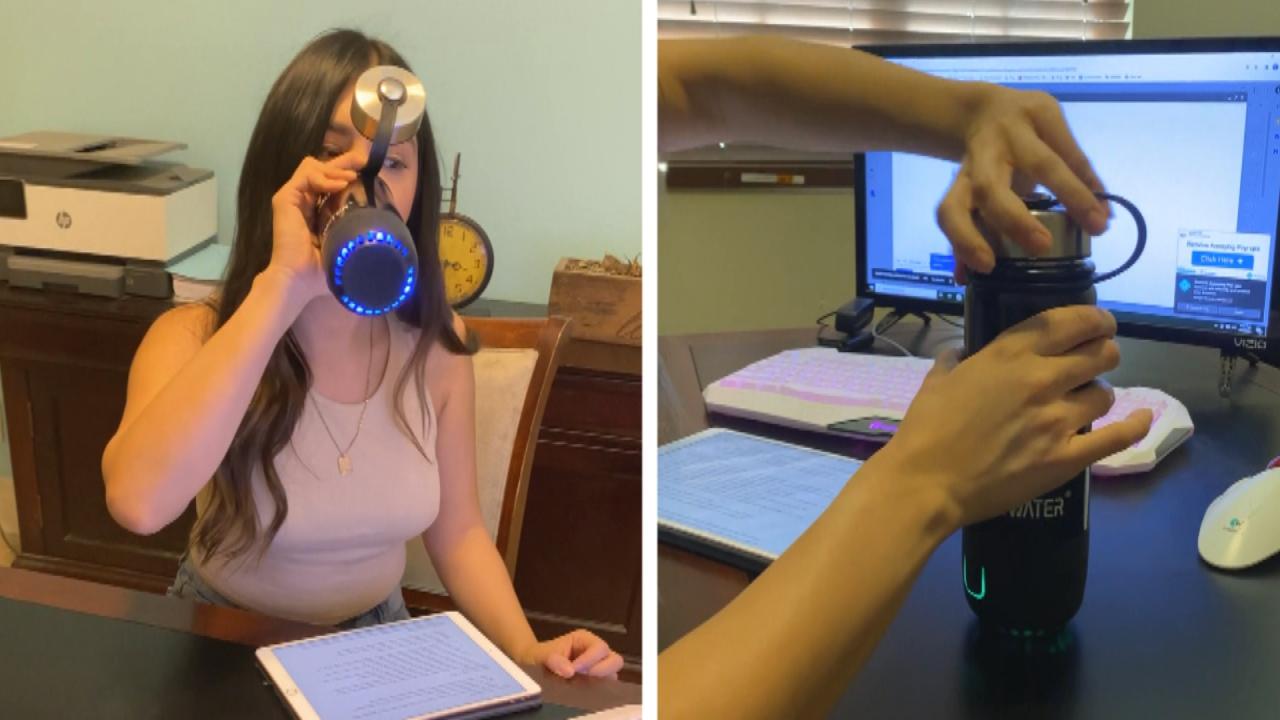 Can a Smart Water Bottle Actually Help You Drink More Water? One…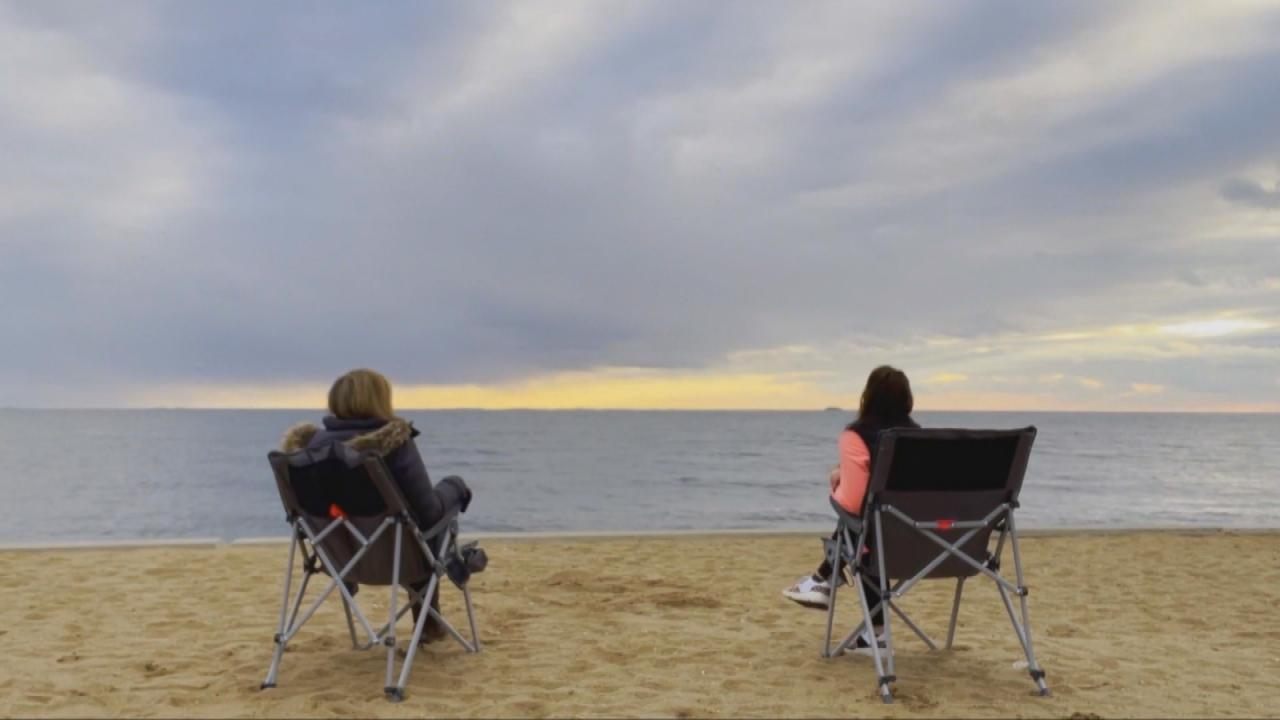 Portable Heated Chair: Why This Viewer Is Loving It During The P…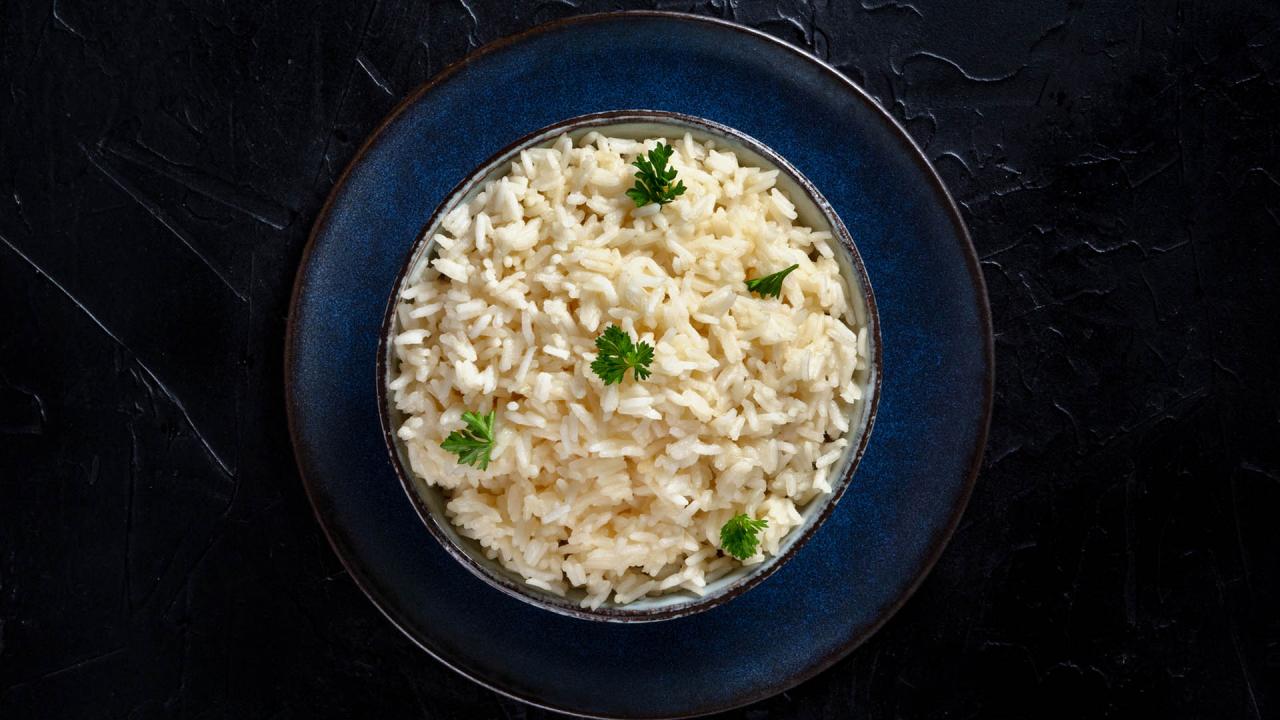 How To Make Browned Butter Rice | Nadiya Hussain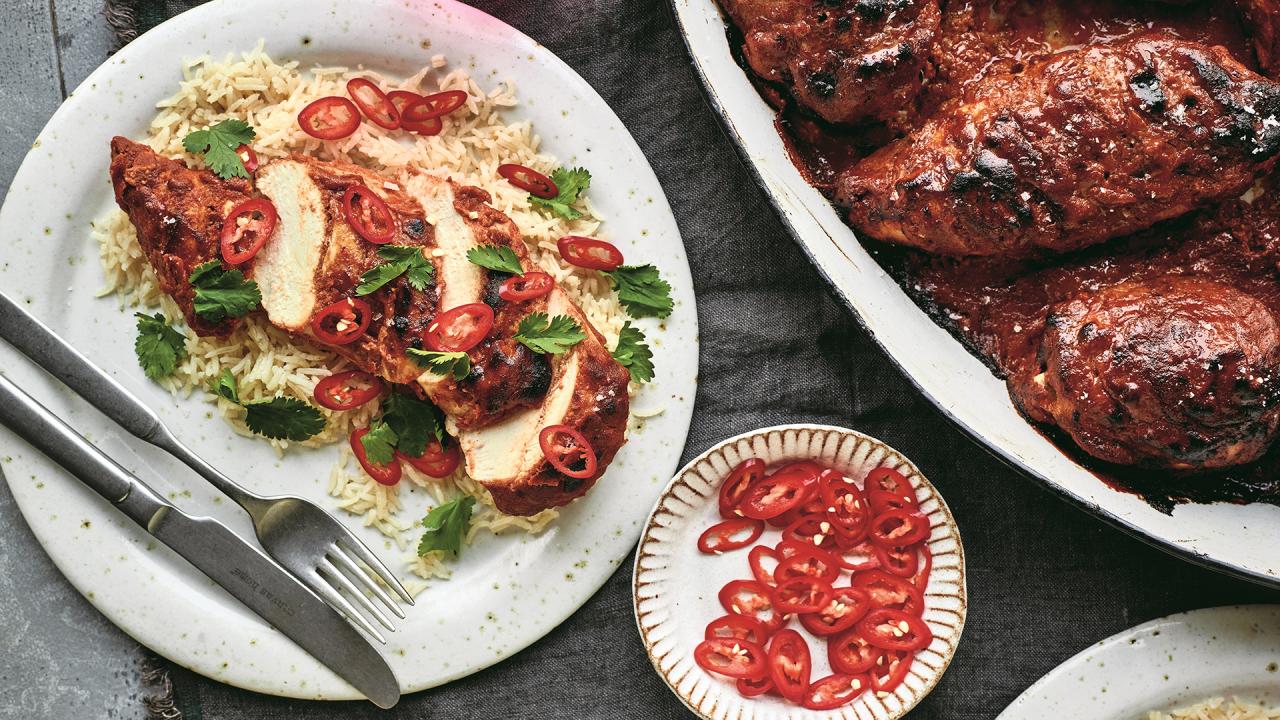 How To Make "Tandoori" Chicken In a Regular Oven | Nadiya Hussain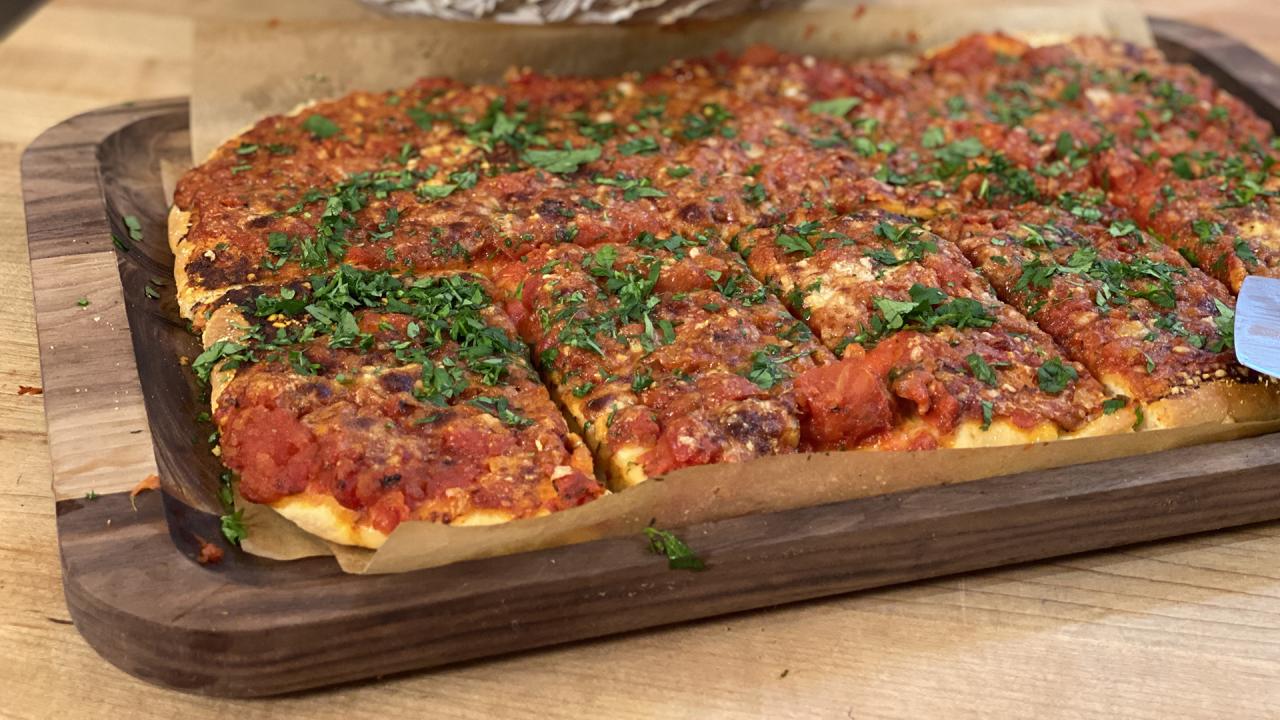 How To Make Utica Tomato Pie | Rachael Ray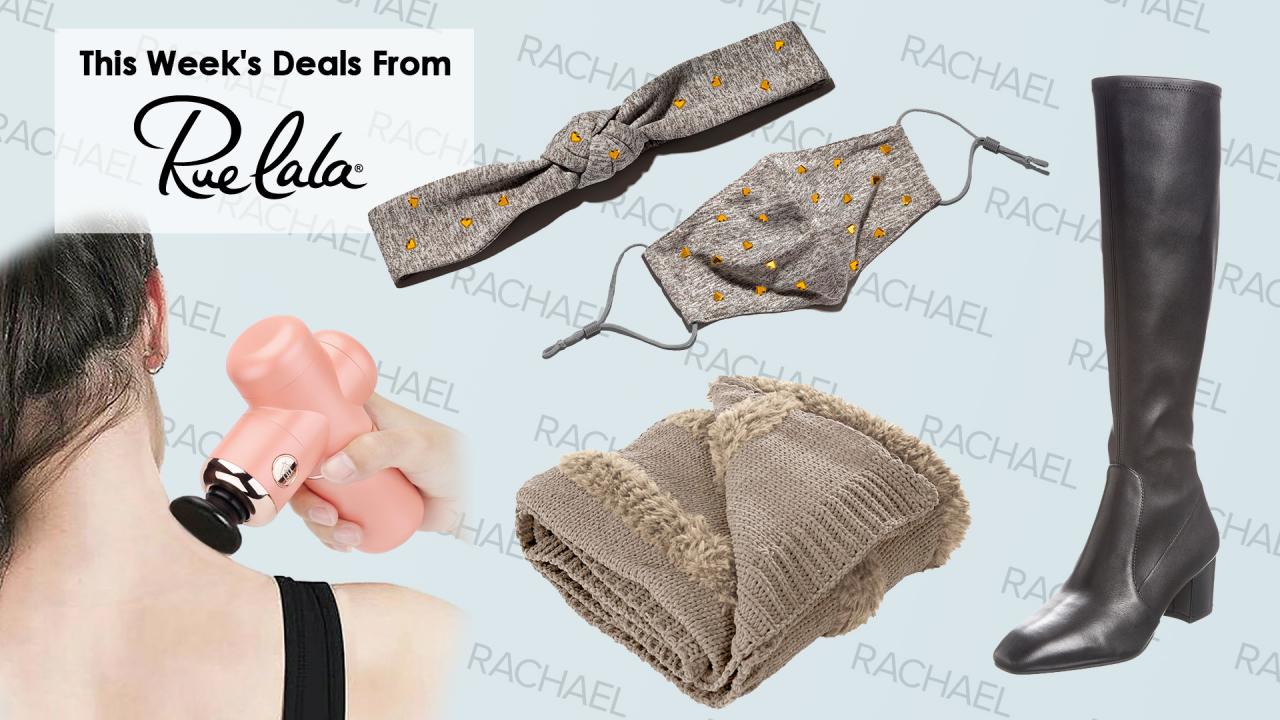 Deals From Rue La La: Faux Fur Throw, Stuart Weitzman Leather Bo…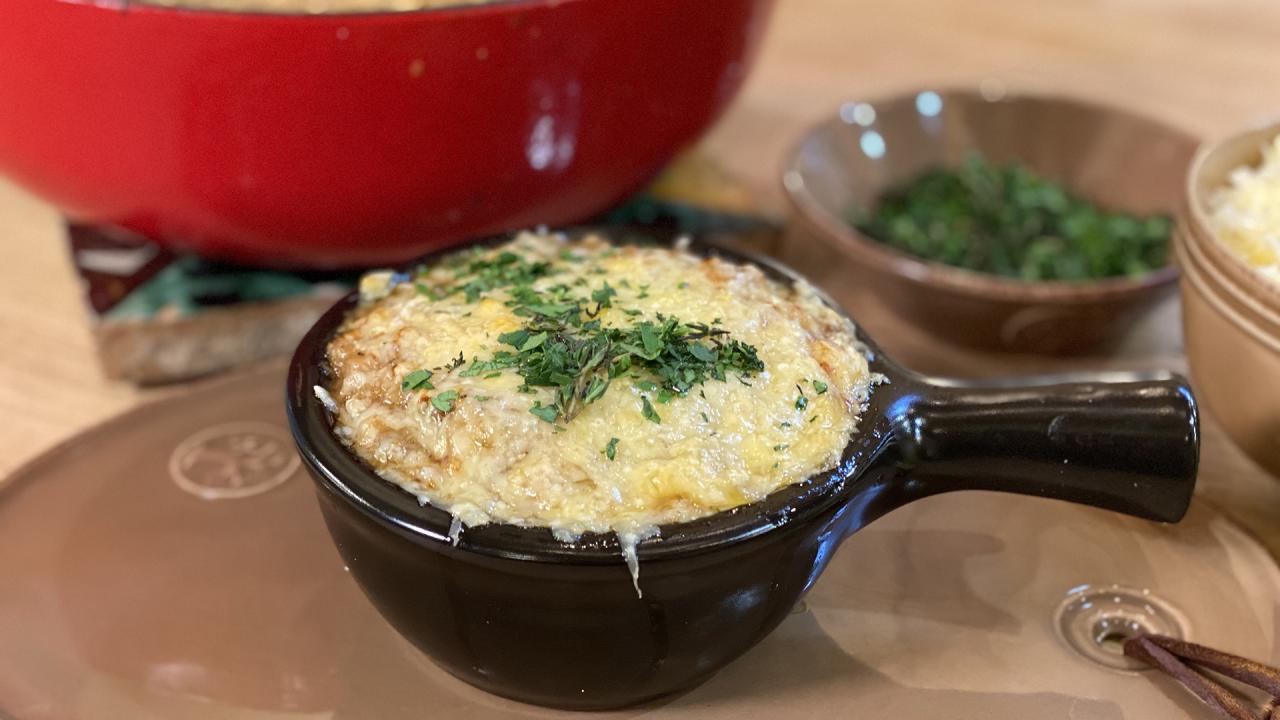 Rach's French Onion Risotto + Kyan Douglas Shares His Favorite A…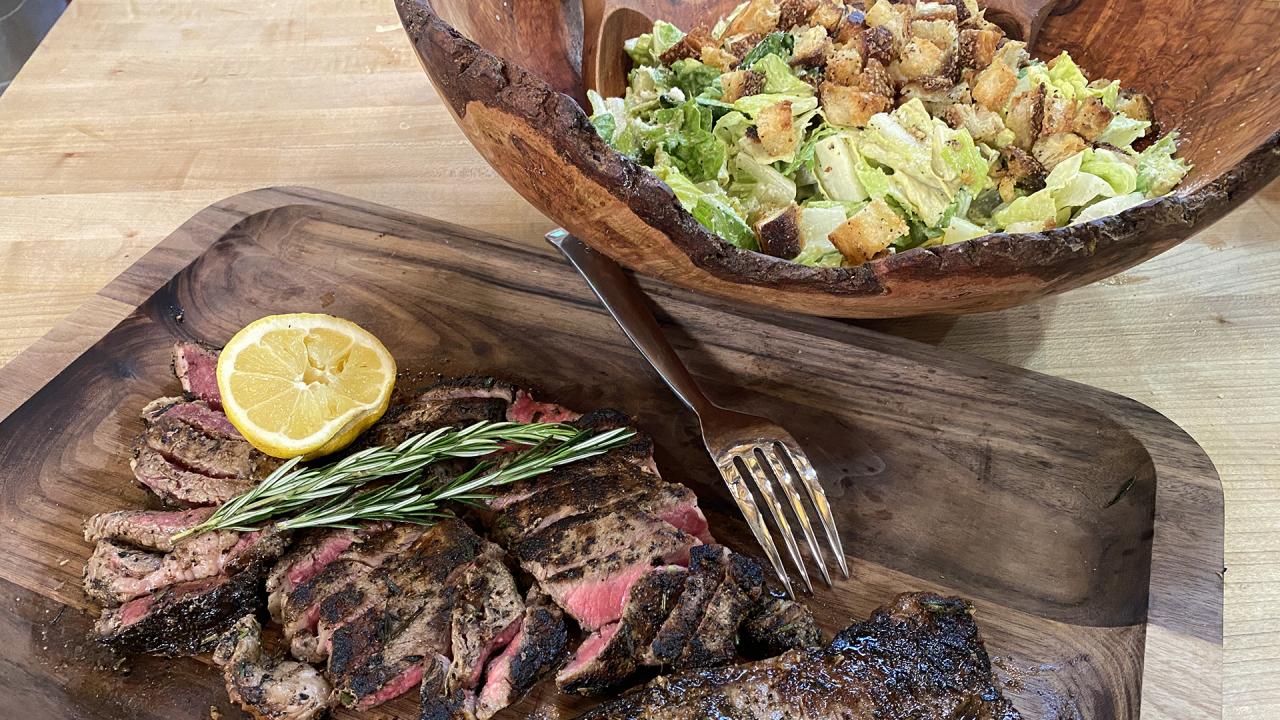 How To Make Beef Brutus | Rachael Ray's Steak Caesar Salad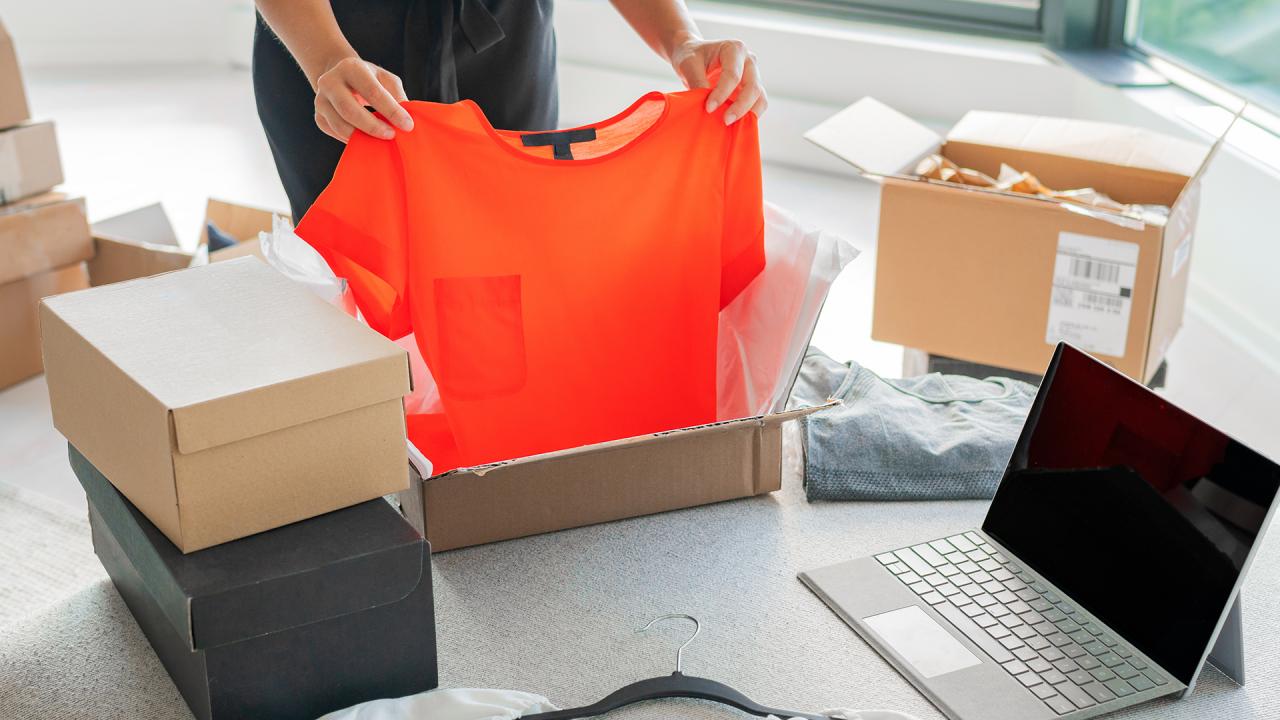 How To Order The Right Size Every Time (+ save money!) | Online …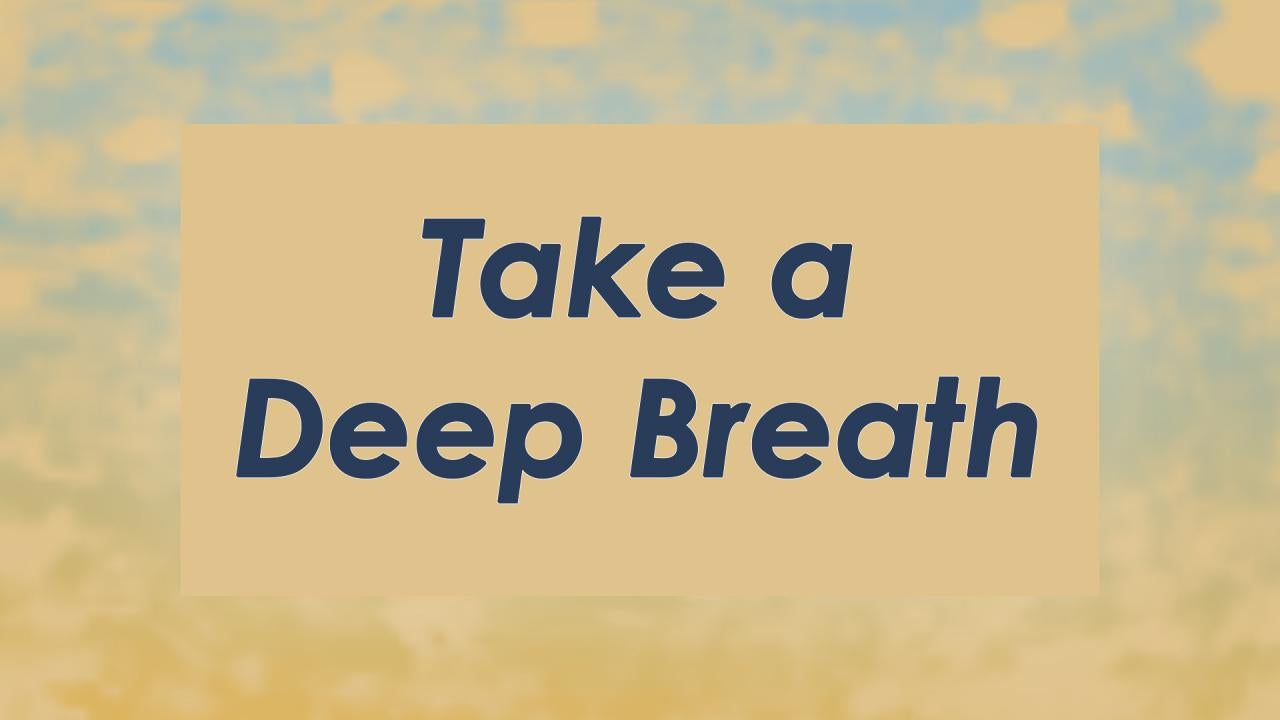 60-Second Guided Meditation | Andy From Headspace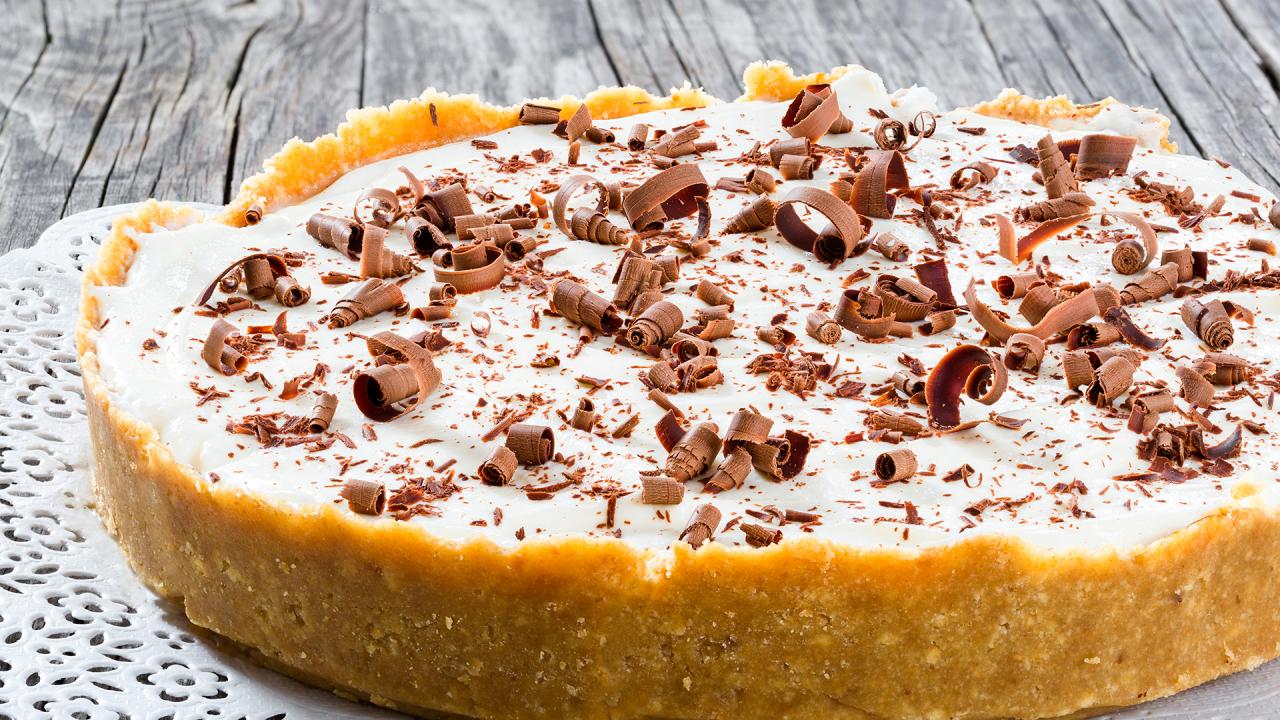 How To Make Banoffee Pie The Royal Family Way With Prince Charle…
Ingredients
Leaves from two 6-inch rosemary sprigs
1/4 cup olive oil, extra-virgin
1 tablespoon ginger, minced peeled fresh
1 tablespoon coriander seeds, finely ground
4 chicken thighs, bone-in, (about 1 pound 454 grams), skin removed
salt, Kosher
black pepper, Freshly ground
1/2 cup bacon, (2 ounces 57 grams) medium-diced
4 cloves garlic, smashed
1 sweet onion, such as Vidalia, cut into 3/4-inch wedges
1 potato, large Russet (baking), peeled and cut into 1-inch pieces
4 carrots, medium cut into 1/2-inch pieces
2 cups chicken stock stock, or high-quality store-bought
1/4 small Savoy cabbage, cored, thick ribs removed and cut into 1/2-by-2-inch strips
1 tart apple, such as Mutsu or Granny Smith, peeled, cored and cut into 1/2-inch pieces
1/4 teaspoon chile flakes
2 tablespoons Dijon mustard
Preparation
In a large bowl, combine 3 tablespoons of the olive oil, the ginger, coriander and rosemary. Add the chicken thighs and turn once or twice to coat them. Cover the bowl with plastic wrap and refrigerate for at least 1 hour, and up to 24 hours.

When ready to cook the chicken, preheat the oven to 375°F. Remove the chicken from the refrigerator and let stand at room temperature while the oven heats.

Remove the chicken from the marinade and pat dry; discard the marinade. Season the chicken with salt and pepper.
In a Dutch oven or other large, ovenproof pot with a tight-fitting lid, heat the remaining 1 tablespoon olive oil over medium-high heat until it shimmers. Add the chicken and cook until browned on both sides, about 6 minutes per side. Transfer the chicken to a plate.
Reduce the heat to medium, add the bacon and garlic to the pot, and cook until the bacon fat is rendered, about 5 minutes. Add the onion, potato and carrots, and season with salt and pepper.
Cover the pot, transfer to the oven and cook for 20 minutes.
Meanwhile, bring the stock to a simmer.
Remove the pot from the oven and stir in the chicken and hot stock. Return the uncovered pot to the oven and cook until the chicken is almost cooked through, about 20 minutes, stirring halfway through. (The chicken can be made in advance. Let cool thoroughly and transfer to a tightly sealed container. Store in the refrigerator for up to 4 days. When ready to serve, return the braised chicken to the pot and bring to a boil over medium heat.)
Add the cabbage, apple, chile flakes and mustard; cover, reduce the heat, and simmer until the cabbage is tender, 7 to 10 minutes.
To serve, place the pot on the table and spoon the braise into shallow bowls, making sure to include lots of vegetables and flavorful broth in each serving.
Excerpt from
Flavorwalla: Big Flavor. Bold Spices. A New Way to Cook the Foods You Love
by Floyd Cardoz. Copyright © 2016 by Floyd Cardoz. Used with permission by Artisan. All rights reserved.