Nacho Average Taco Salad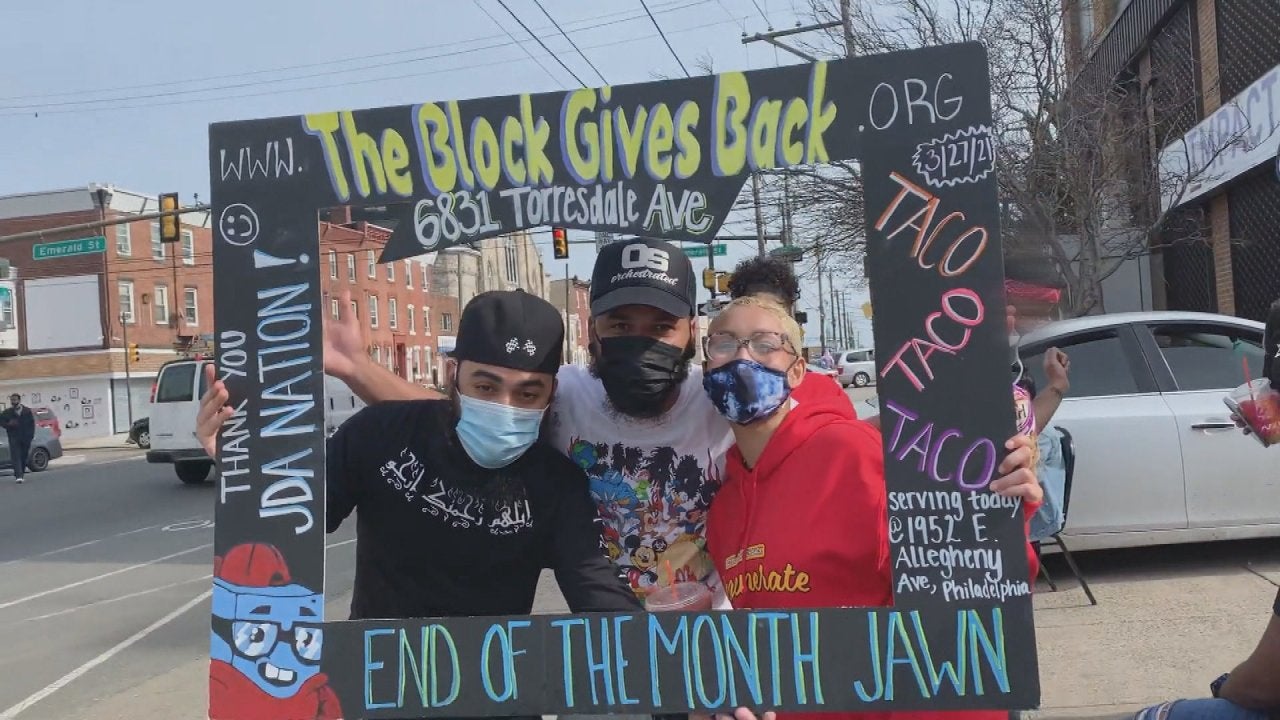 The "Philly Blockstars" are Do-Good Rockstars—They Fed 5,600+ Co…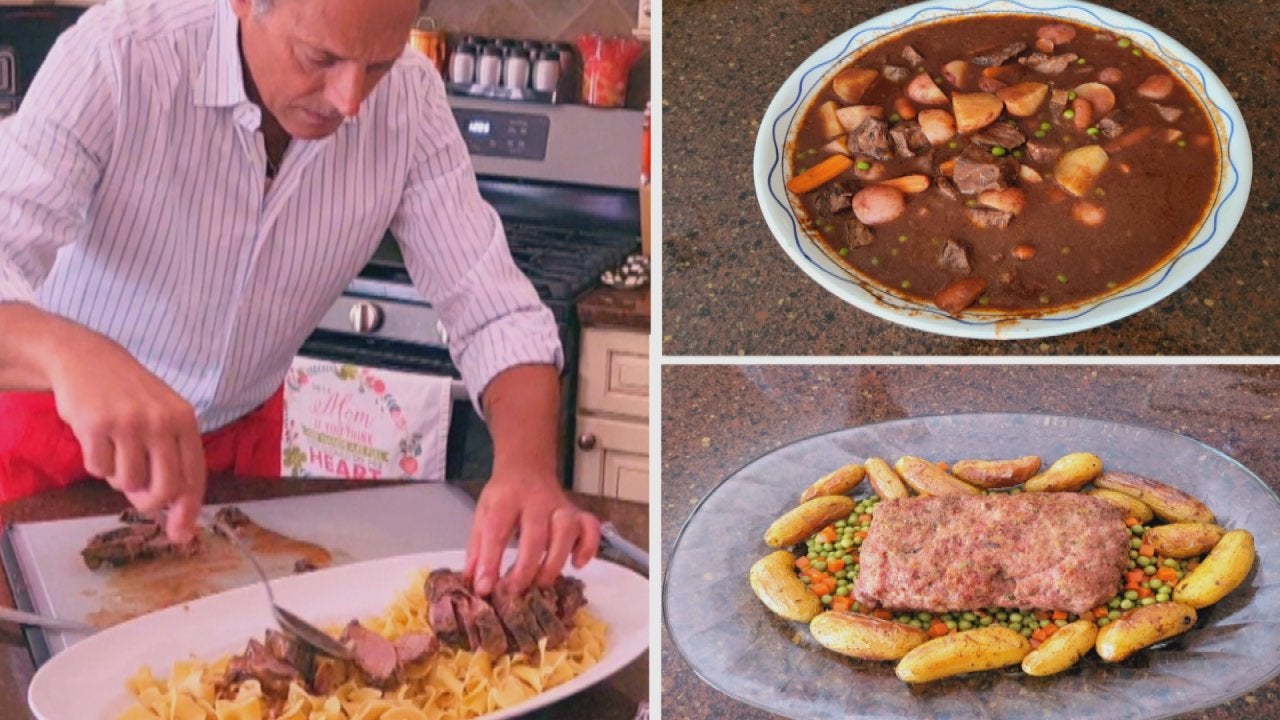 The Best Budget-Friendly Meat Cuts to Buy Now + How to Cook Them…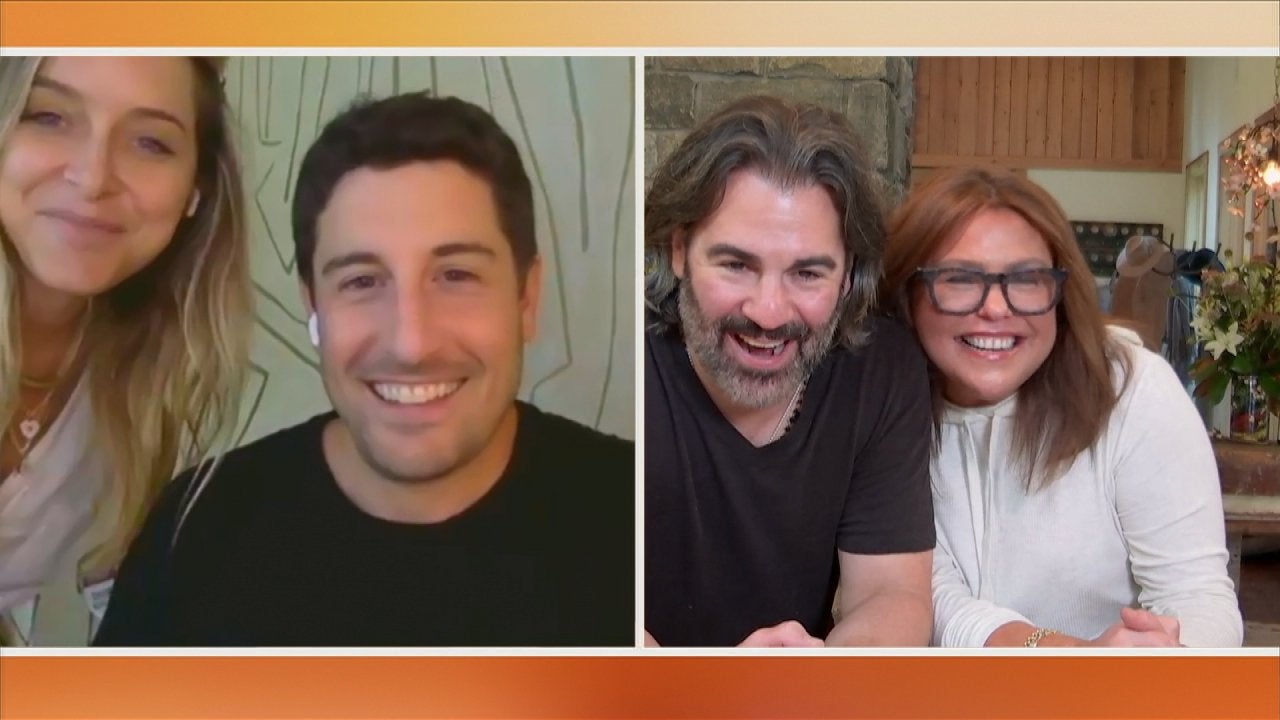 Jason Biggs + Jenny Mollen Tell Rachael They're Coming Over for …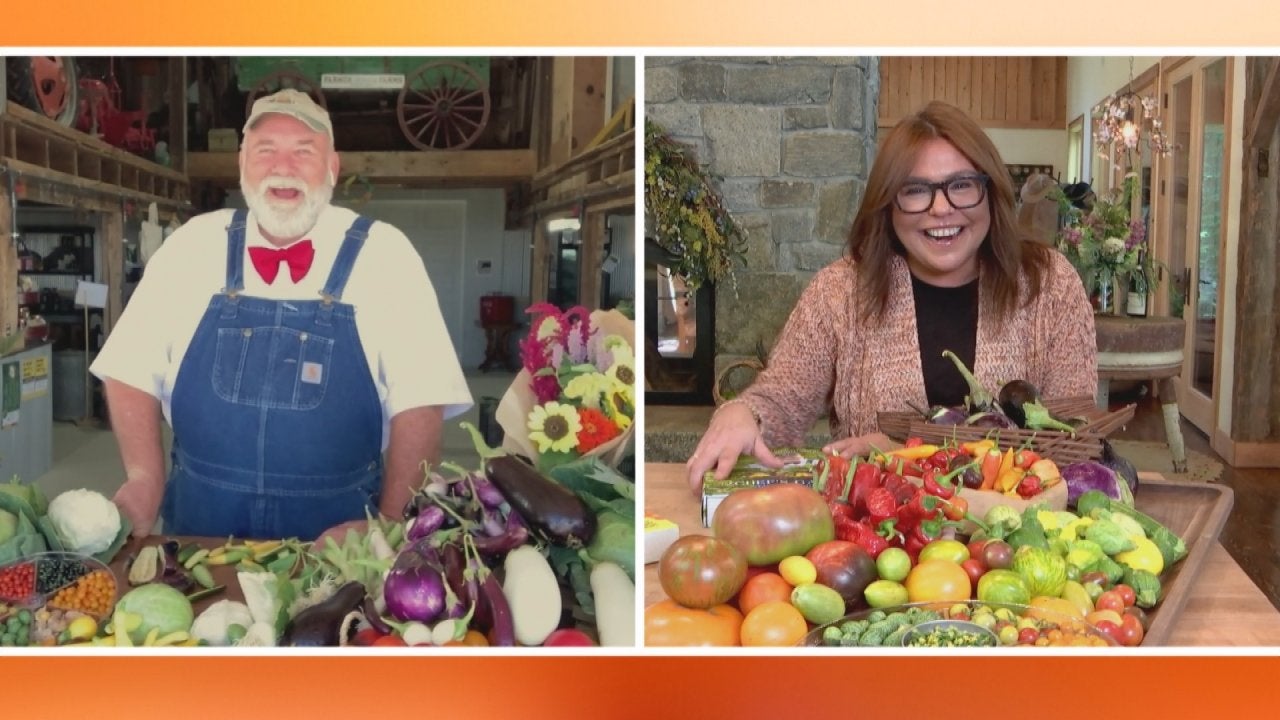 Farmer Lee Jones Shares His Favorite Fall Vegetables—Including C…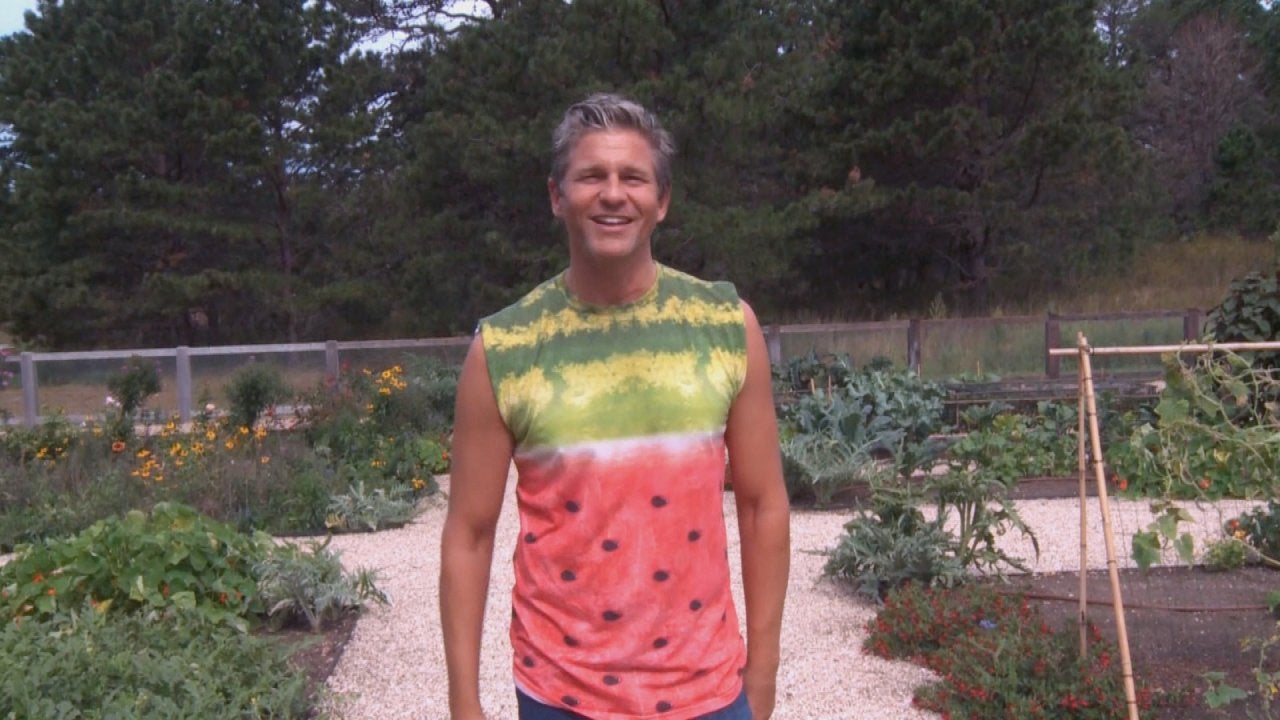 Come Tour David Burtka and Neil Patrick Harris' STUNNING Home Ga…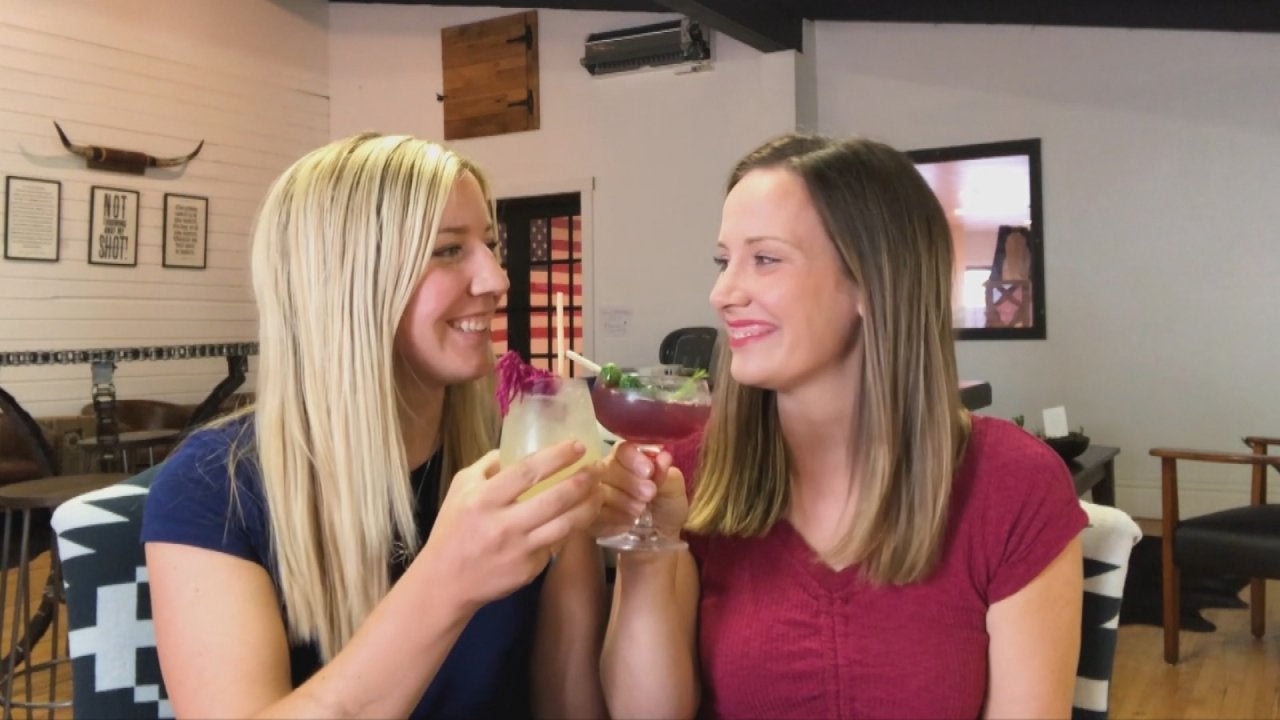 Farm to Cocktail? These Girls Got You! Say Hello to the Simple G…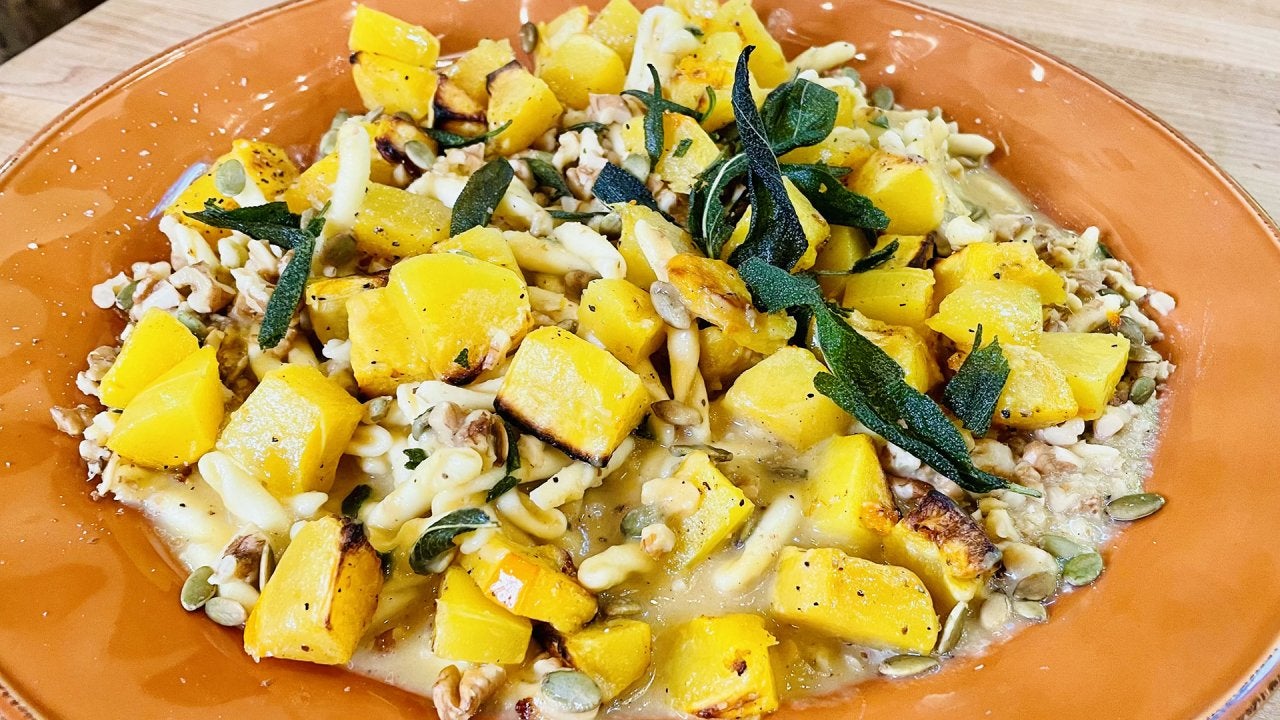 How to Make Pasta with Pumpkin, Brown Butter, Crispy Sage and Nu…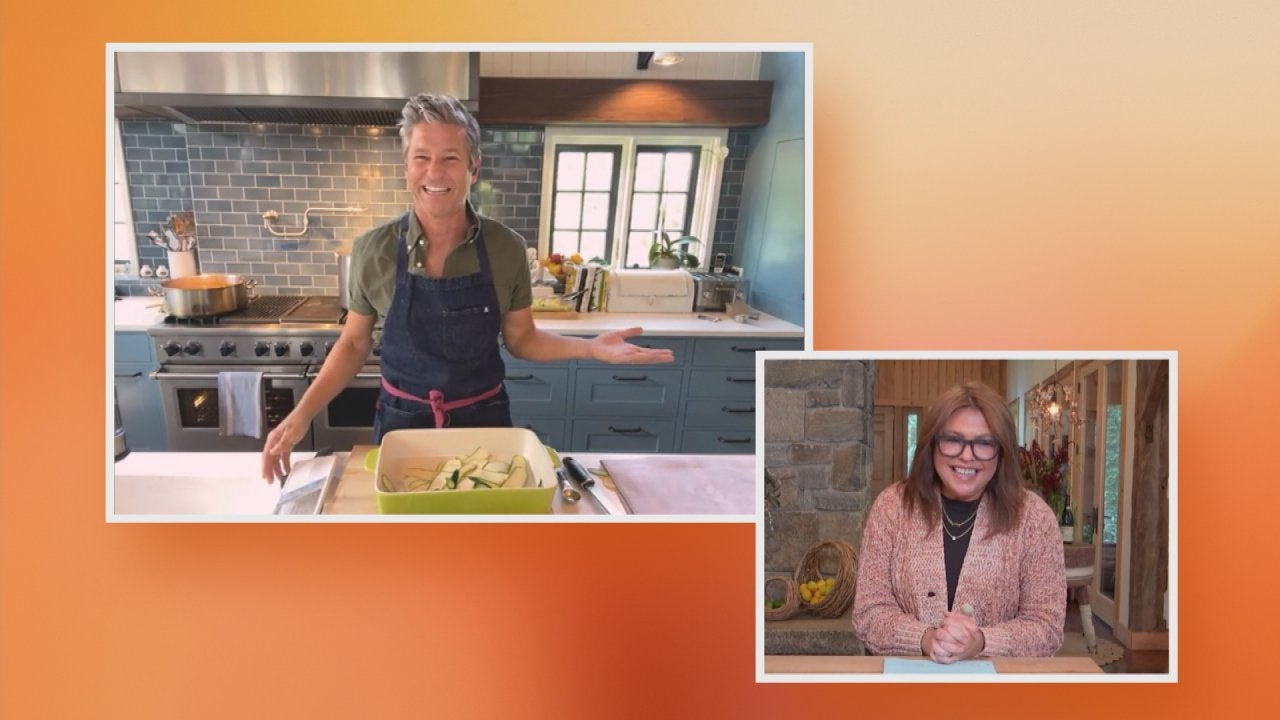 How to Make Raw Zucchini Salad | David Burtka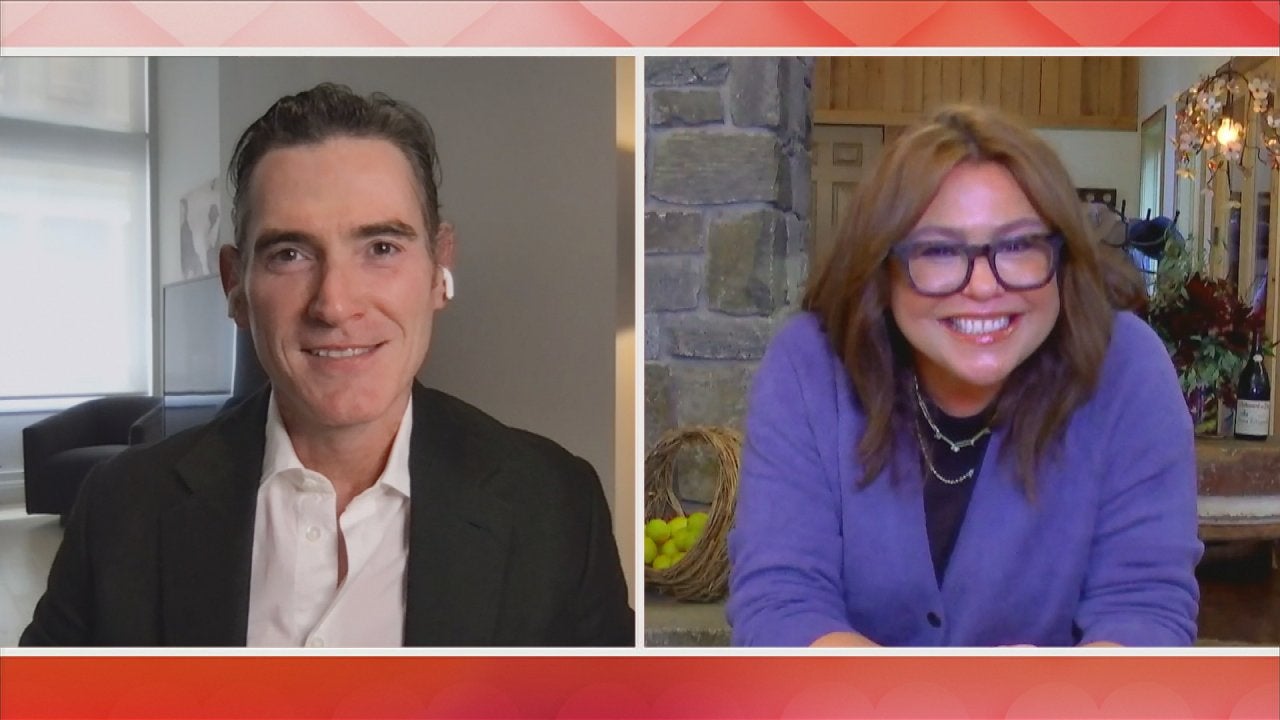 Rachael's Reaction to Billy Crudup's Preview of "The Morning Sho…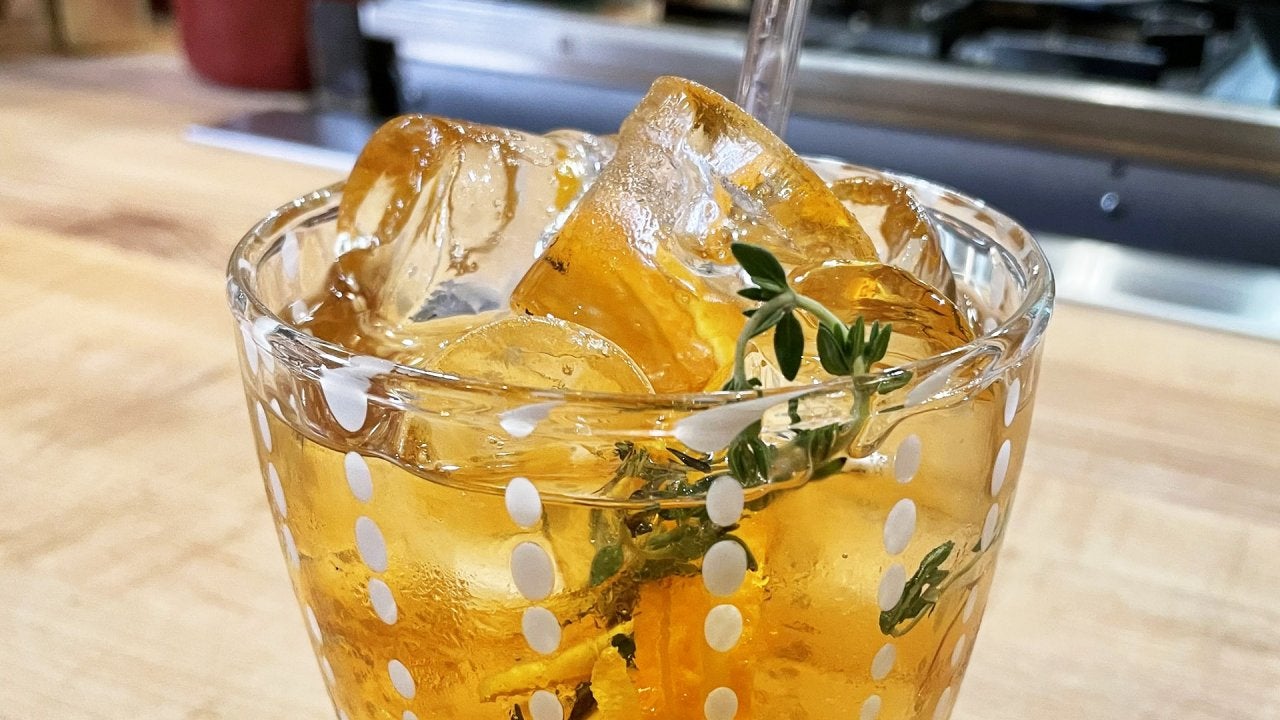 How to Make a Vermouth Spritz | John Cusimano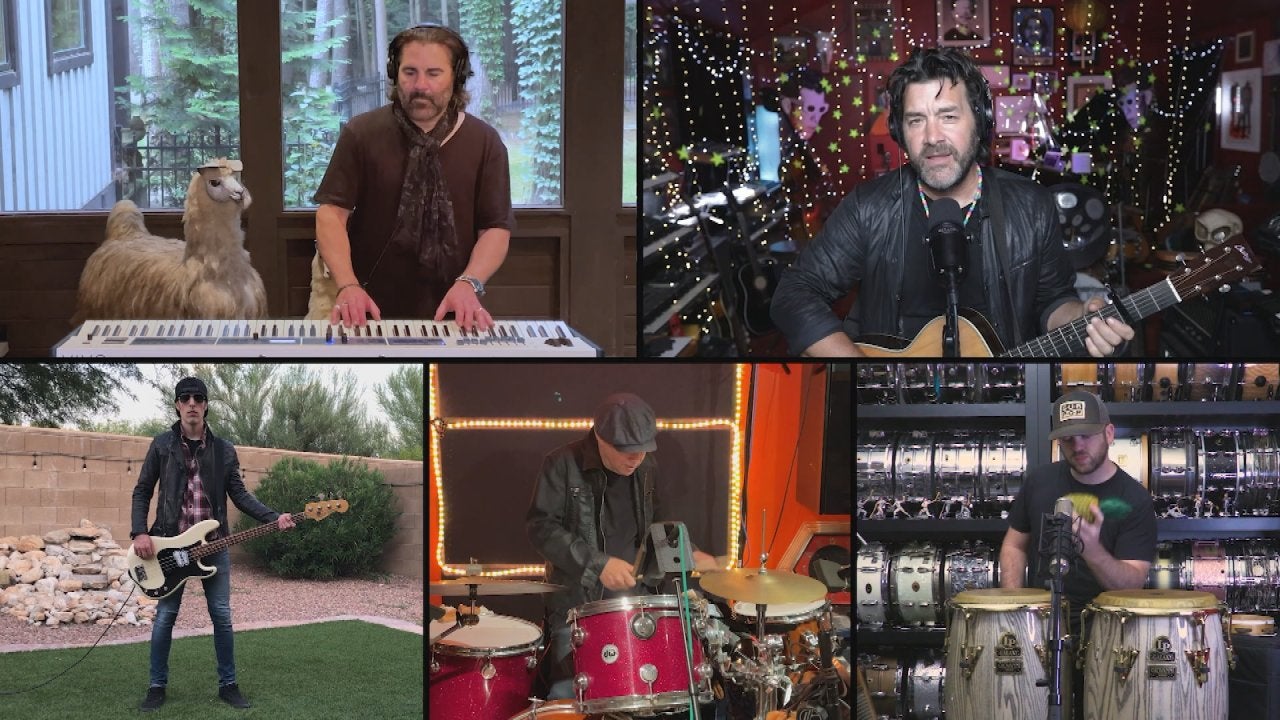 Stop Everything and Listen to "Buongiorno Baby"—the Song John Co…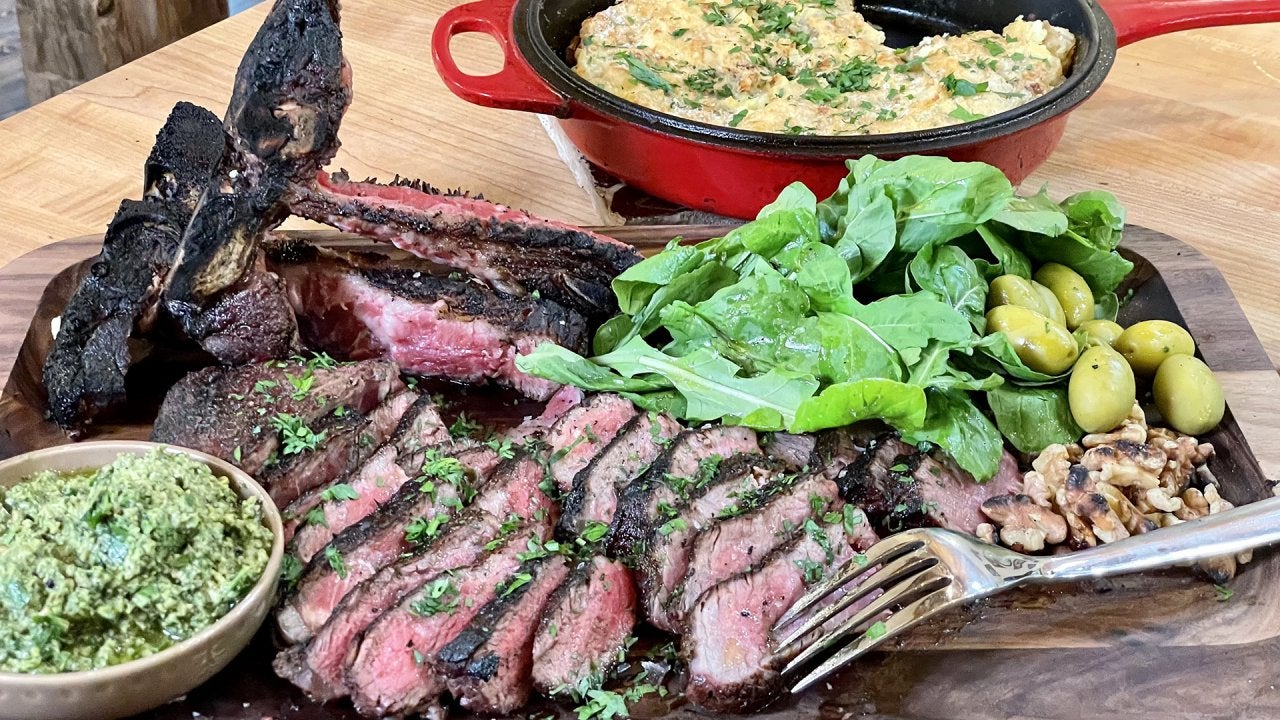 How to Make Bistecca (Porterhouse) with Walnut Salsa Verde and C…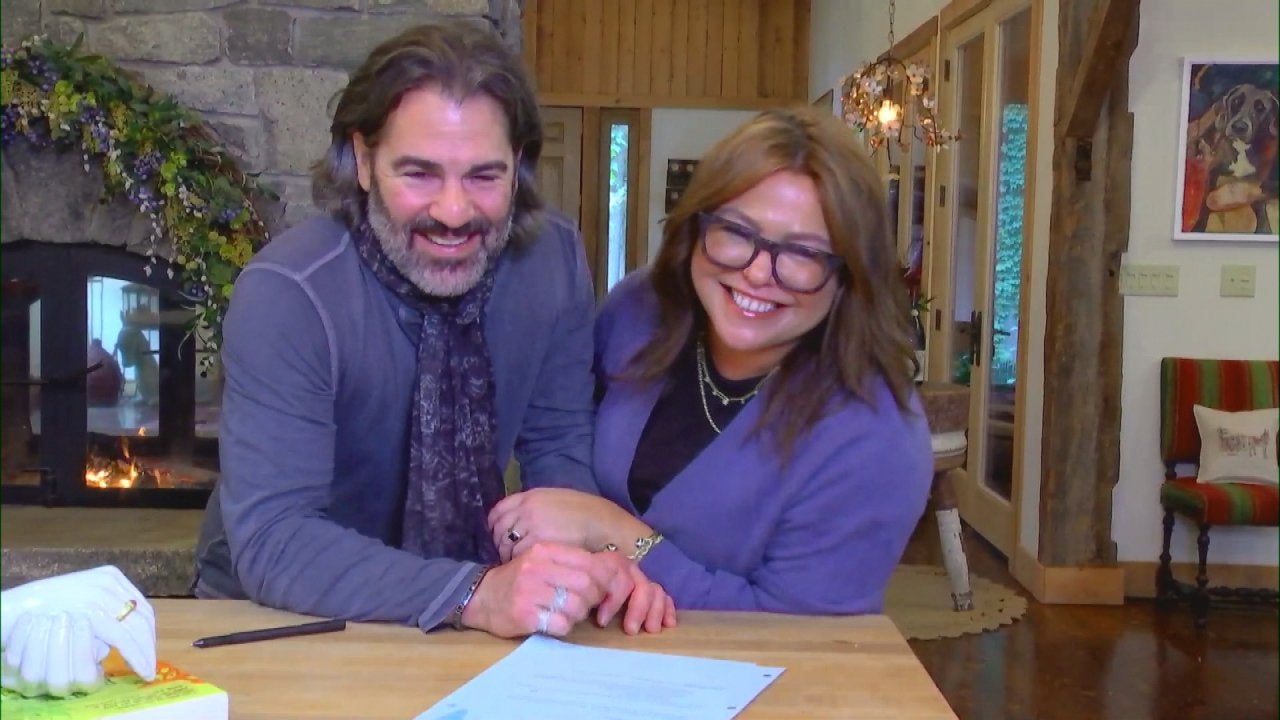 Rachael Reveals Her Favorite Place to Eat in Tuscany, Italy | Q …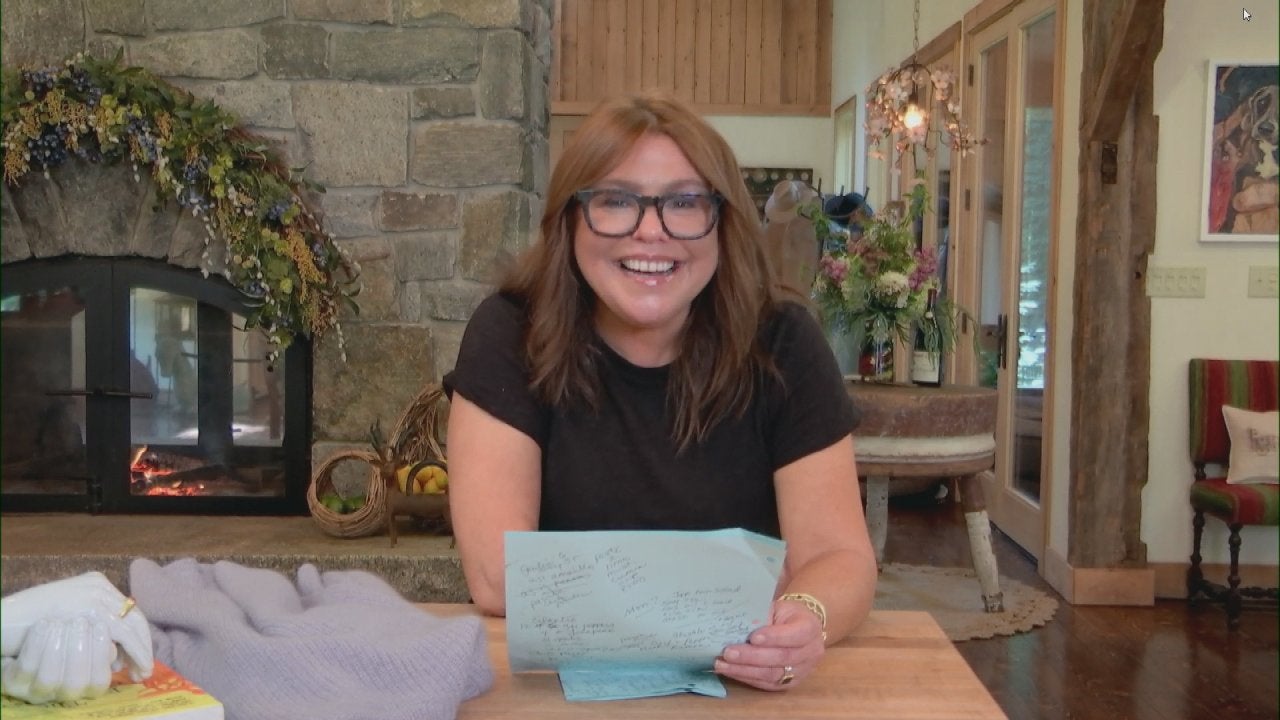 What's In Our Meal Bag? 3 Sweet Stories from Viewers Who Tried R…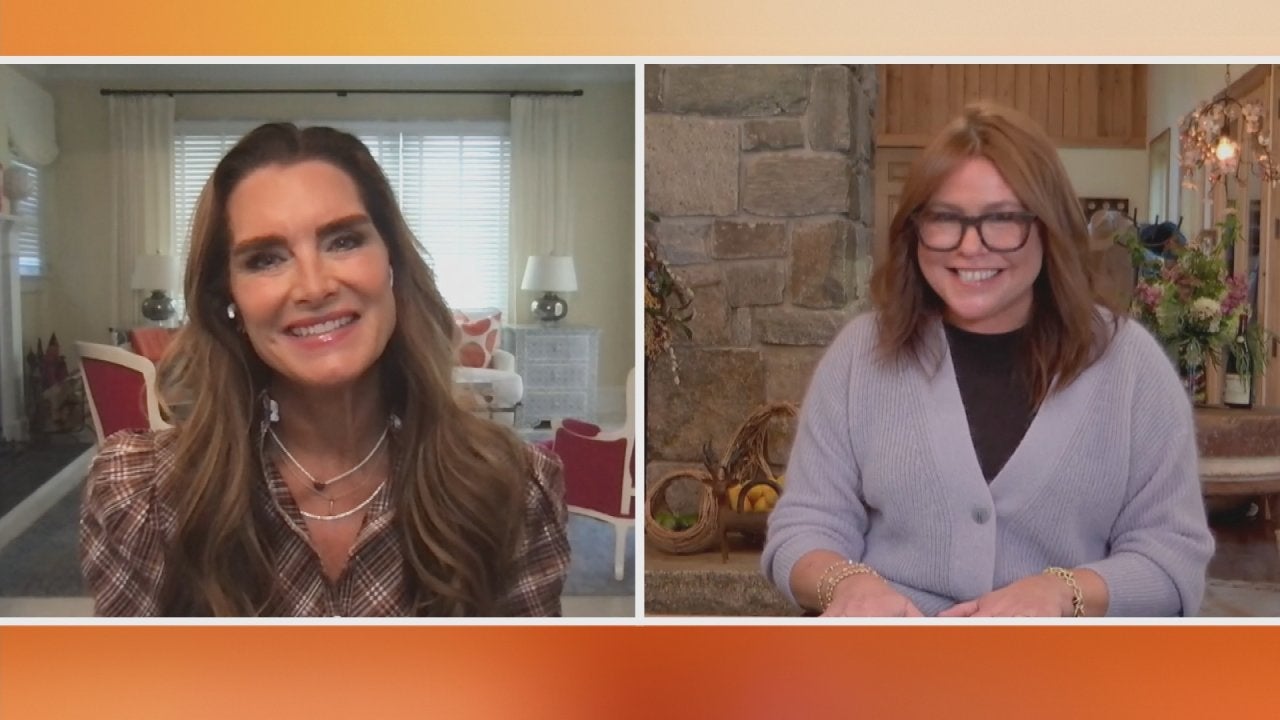 Brooke Shields Tearfully Recounts Devastating Accident + Leg Inj…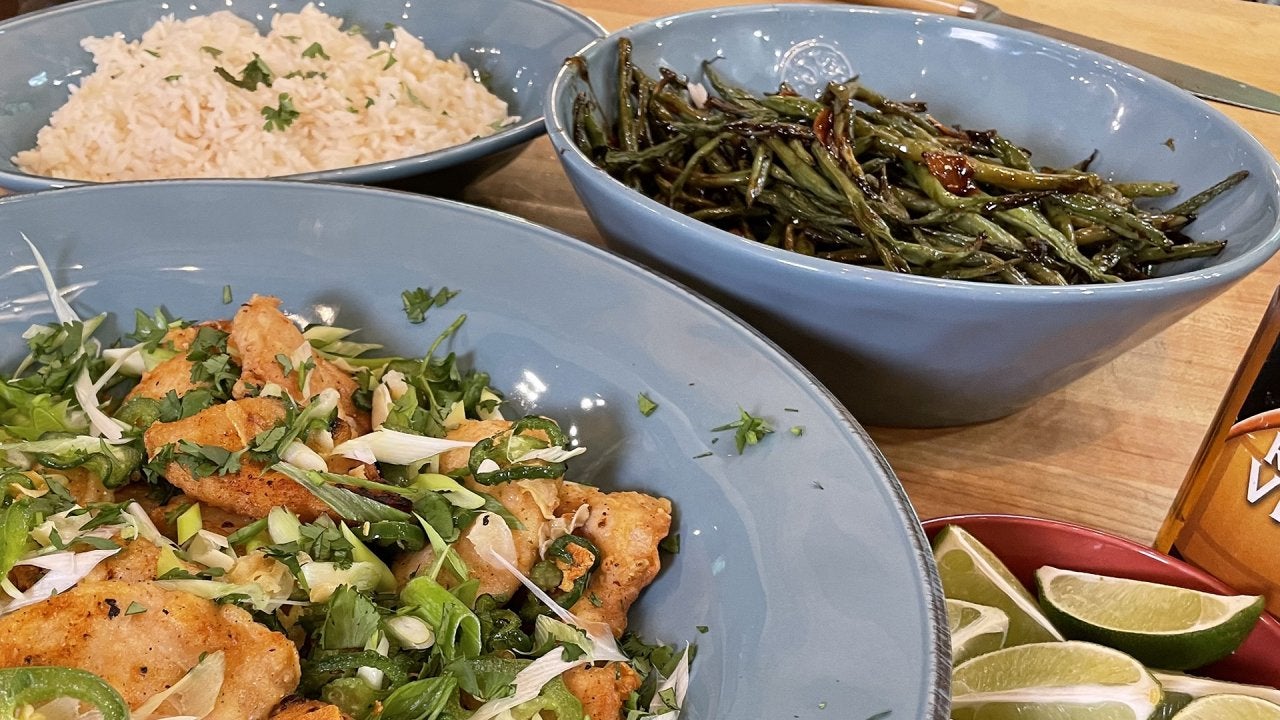 How to Make Roasted Honey-Soy Green Beans | Rachael Ray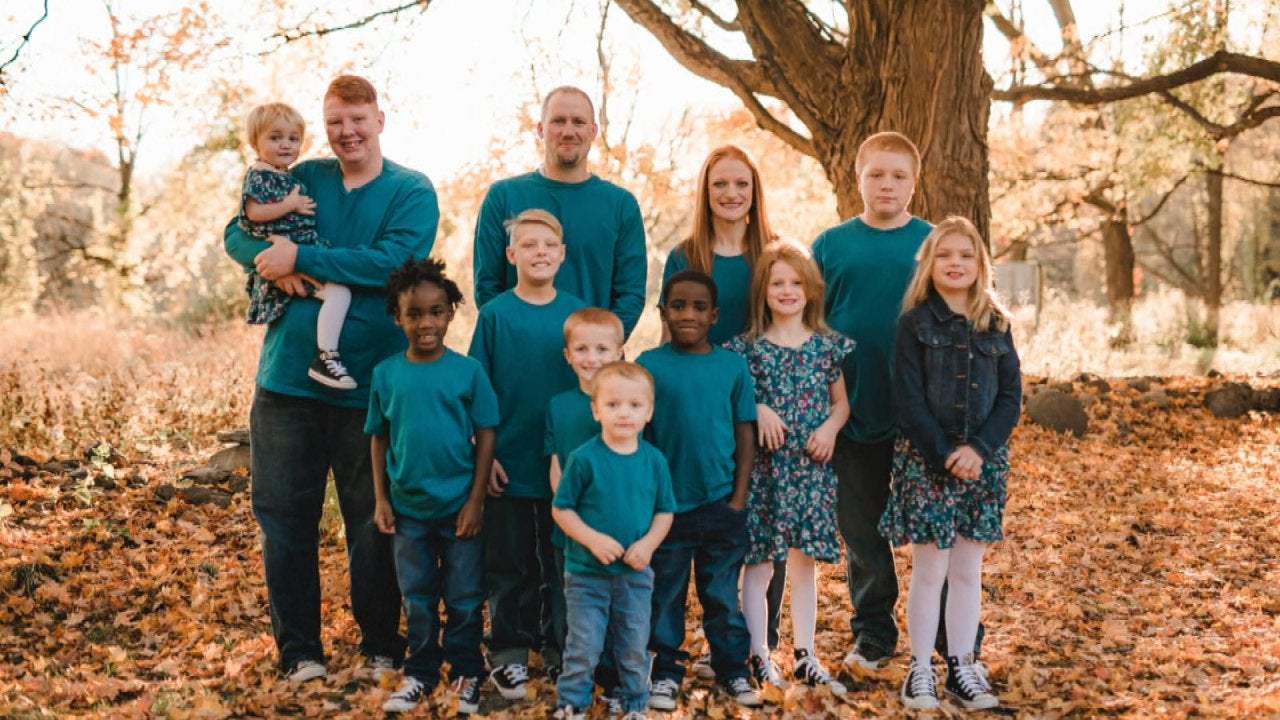 We Surprise a Mom of 10 (Including 6 Foster Kids!) Who Works So …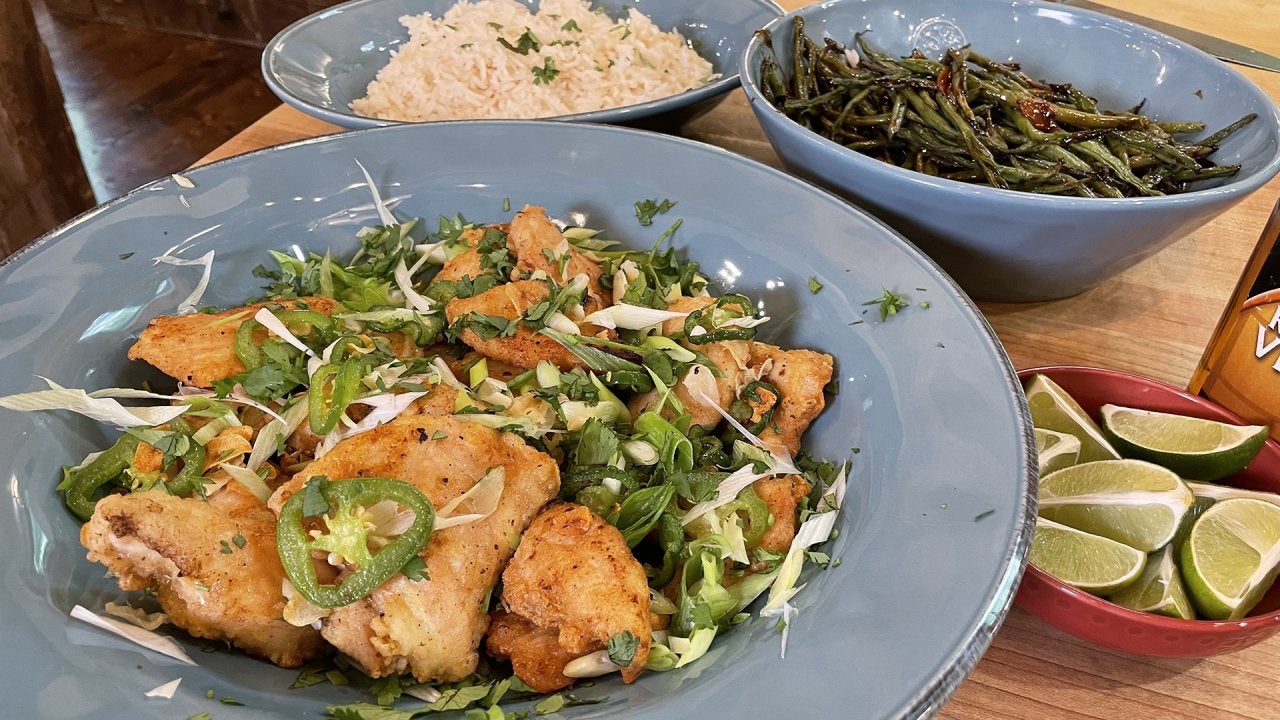 How to Make Salt 'n' Pepper Pork or Chicken | Rachael Ray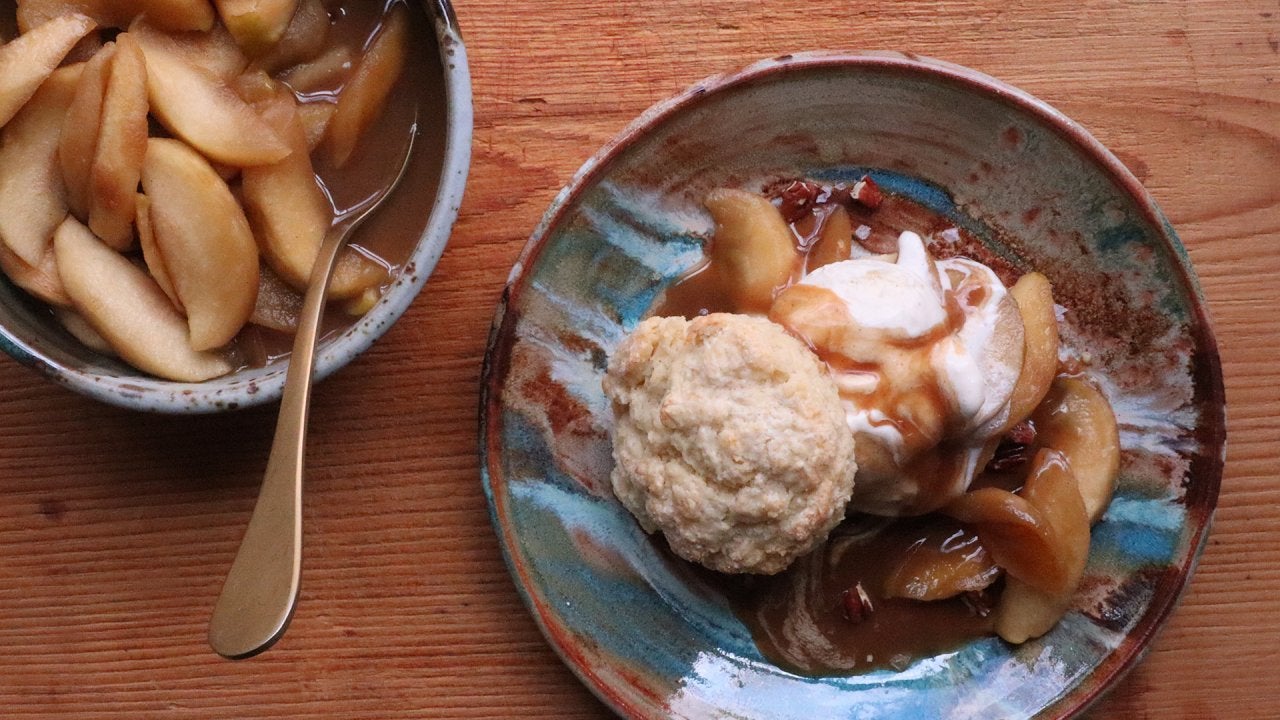 How to Make Caramel Apple Shortcakes | Grant Melton
Ingredients
For the salad base
2 heads iceberg lettuce, cored, quartered and shredded 1/4- to 1/2-inch thick
1 white onion, chopped and soaked in water 10 minutes and drained (to mellow the bite)
3 vine or 4 plum tomatoes, seeded and diced
For the Chipotle-Lime Dressing
About 3 tablespoons puréed or finely chopped chipotle in Adobo
3 tablespoons honey or light agave
Juice of 2 limes
3 tablespoons white wine vinegar or cider vinegar
1 large clove garlic, grated or finely chopped
1 teaspoon (1/3 palmful) dry oregano
1 teaspoon granulated onion
1/2 to 2/3 cup corn oil or EVOO – Extra Virgin Olive Oil
For toppings
2 pounds coarsely ground beef sirloin
2 tablespoons corn or olive oil
Salt and pepper
1 tablespoon each chili powder (such as Gebhardt's) and coriander
1 tablespoon ground cumin
1 yellow onion, finely chopped (reserve 3 tablespoons for taco sauce)
3 large cloves garlic, grated or finely chopped
2 jalapeño peppers, finely chopped
1 cup beef stock or beer
1 bag corn tortilla chips
1 1/2 cups shredded sharp yellow cheddar
1 chunk (1/3 pound) Pepper Jack cheese, shredded
For the avocado crema
1 small ripe avocado
1 lime
1 cup sour cream
For the taco sauce
1 can diced tomatoes and green chilies
1 tablespoon white wine vinegar or cider vinegar
1 teaspoon ground cumin
A small bunch cilantro
Pickled jalapeño rings
Preparation
Combine iceberg, onions and tomatoes in a bowl then arrange on large cutting board or mound on a very large platter. Set aside.

In a bowl, combine all dressing ingredients except oil. While whisking, add the oil in slow stream to emulsify dressing. Transfer to a pitcher, squeeze bottle or gravy boat, and set aside.

In a large skillet over medium-high heat, brown ground beef in 2 tablespoons oil and season with salt, pepper, chili powder, 1 tablespoon cumin and coriander. Add onions, jalapeños and garlic, and soften 5 minutes. Add stock or beer and let it absorb.
Preheat oven to 400°F. Arrange chips on baking sheet and top with cheese. Bake to melt cheese and toast chips, 6-7 minutes.
For the avocado crèma, in a food processor, combine the avocado, salt, sour cream, juice of a lime, and a splash of water. Puree and transfer to bowl or squeeze bottle, rinse processor, return to base.
For the taco sauce, combine tomatoes with green chilies, vinegar, 1 teaspoon cumin, reserved chopped onion, about 2 tablespoons cilantro leaves, 1 teaspoon granulated garlic and salt to taste. Transfer to bowl.
To assemble salad, pour some dressing lightly over greens (reserve the rest to pass at table). Top the lettuce with warm cheesy chips then the beef taco topping. Garnish beef with dollops of avocado crema. Drizzle taco sauce across the nachos and sprinkle with sliced pickled jalapeño peppers and cilantro leaves to garnish.