Anne's Flour-Free "Oopsie" Angel Food Cake Served Strawberry-Sho…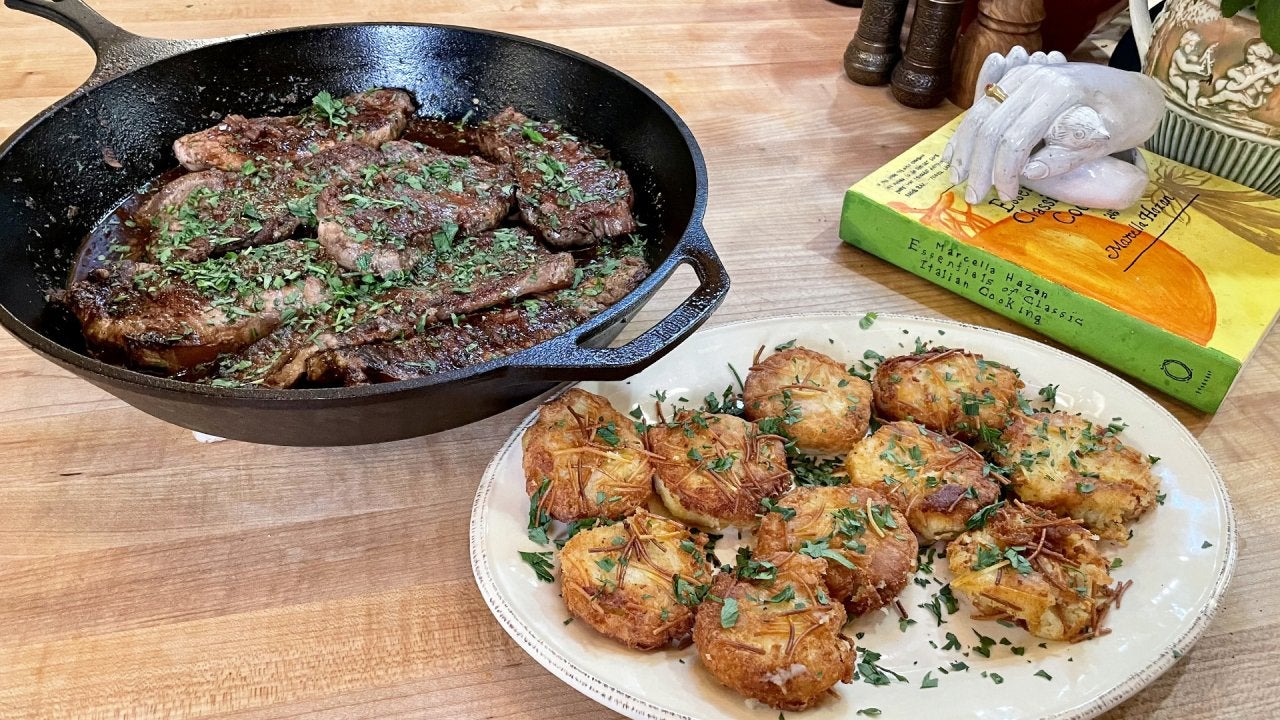 How to Make Deviled Steaks and Marcella Hazan-Style Crispy Potat…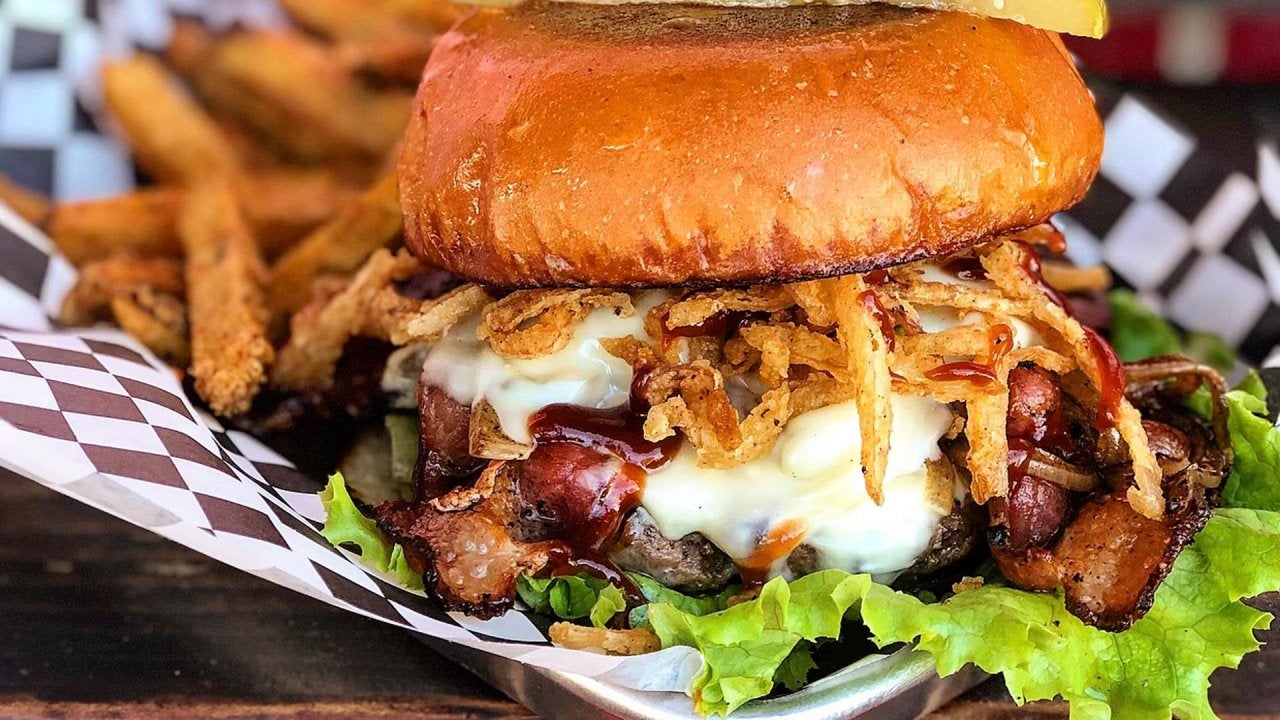 How to Make a Smokehouse Stack Burger | Billionaire Burger Boyz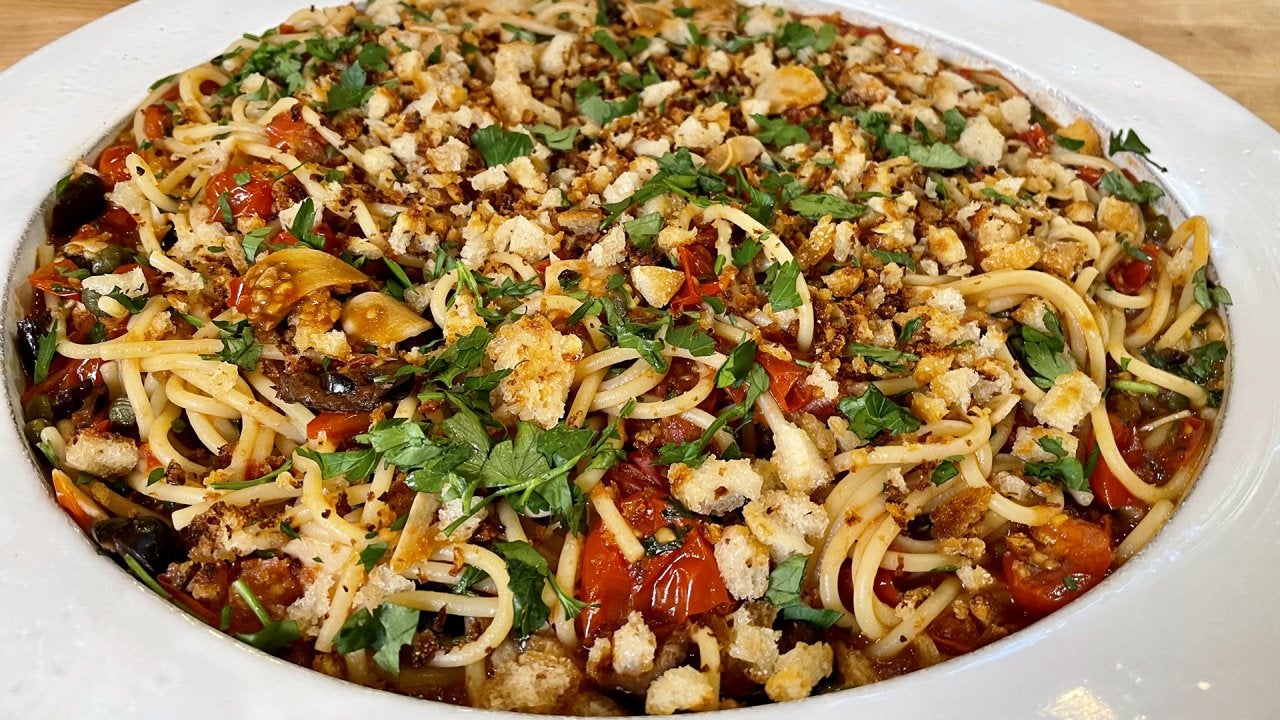 How to Make Spaghetti alla Puttanesca | Rachael Ray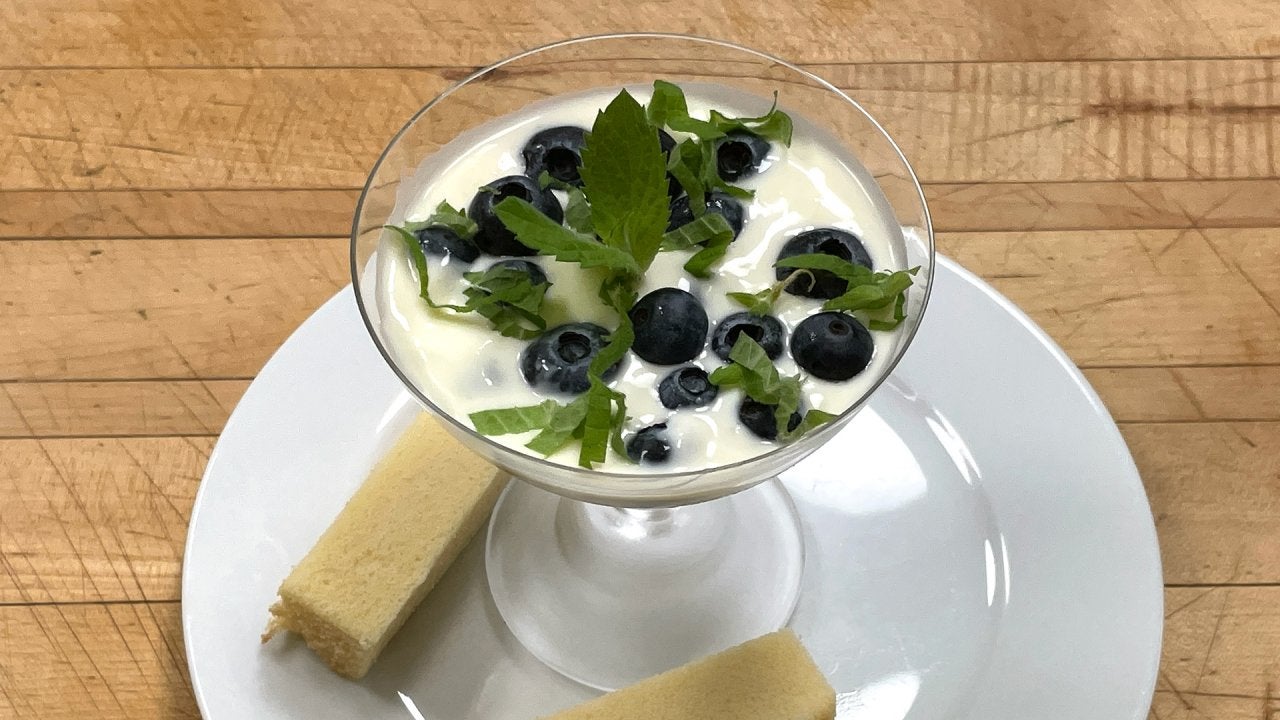 How to Make Lemon Posset | Jacques Pépin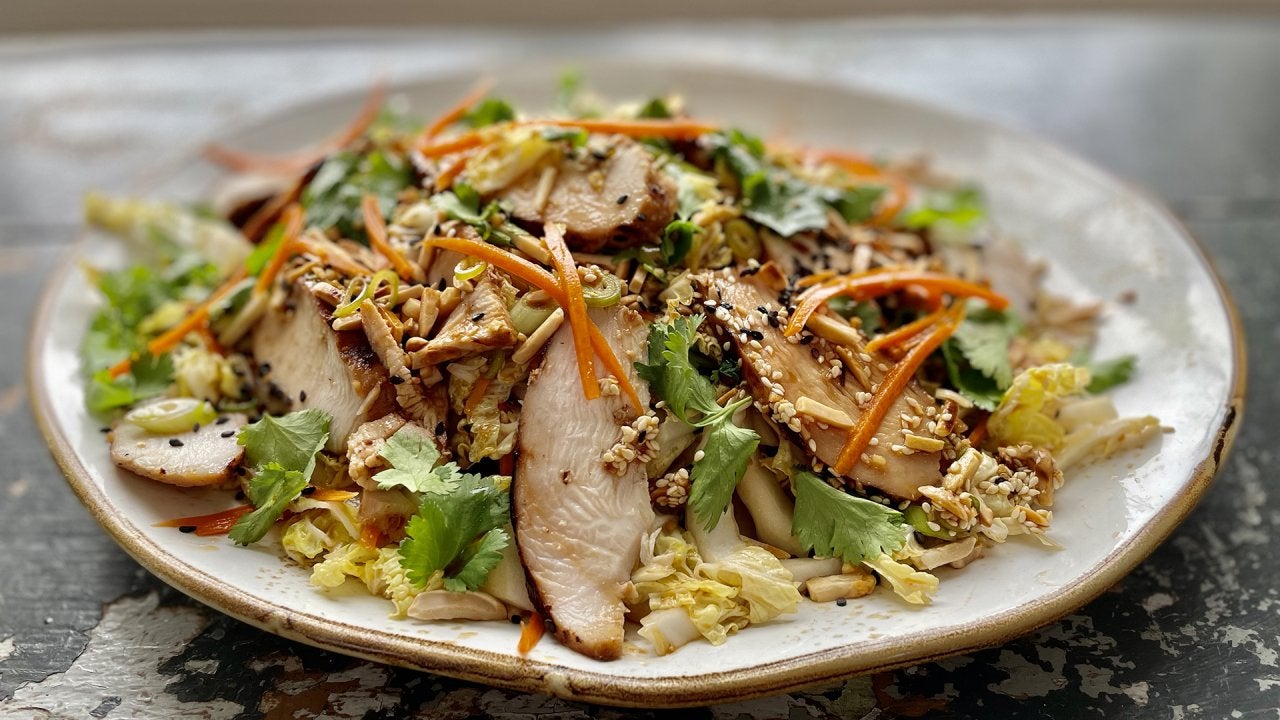 How to Make Grilled Ginger-Sesame Chicken Salad | Curtis Stone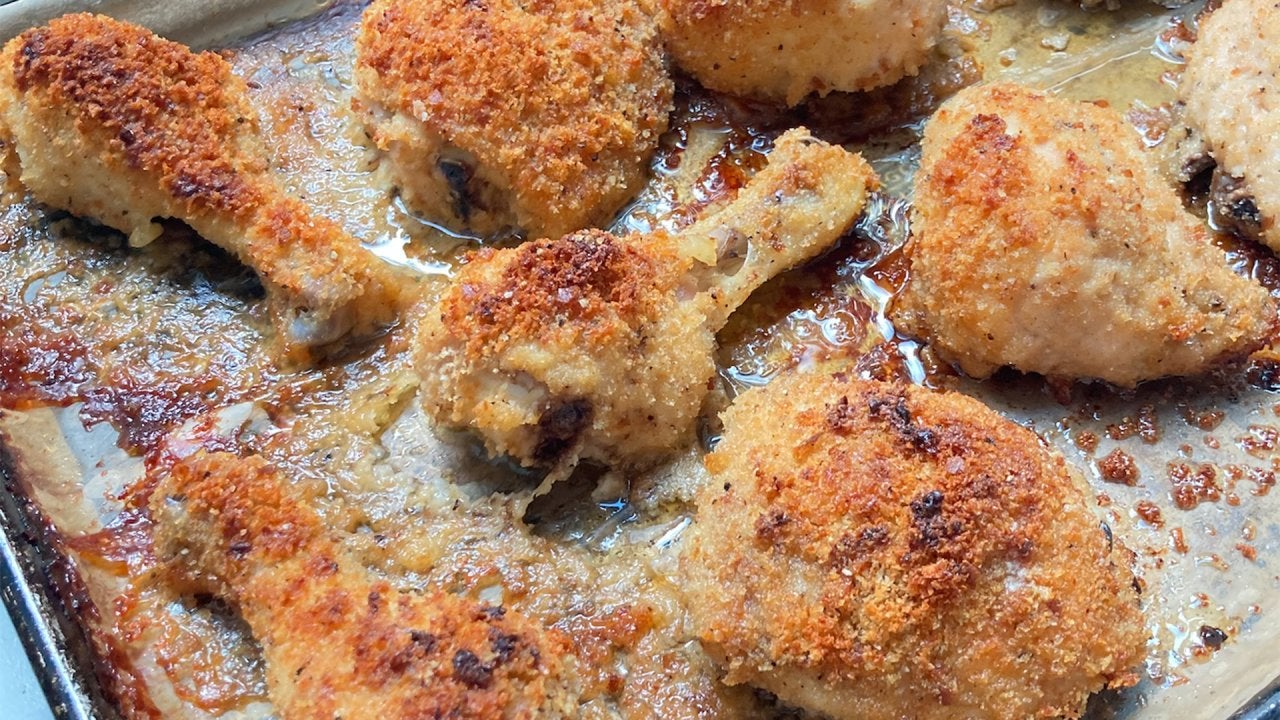 How to Make Oven Fried Chicken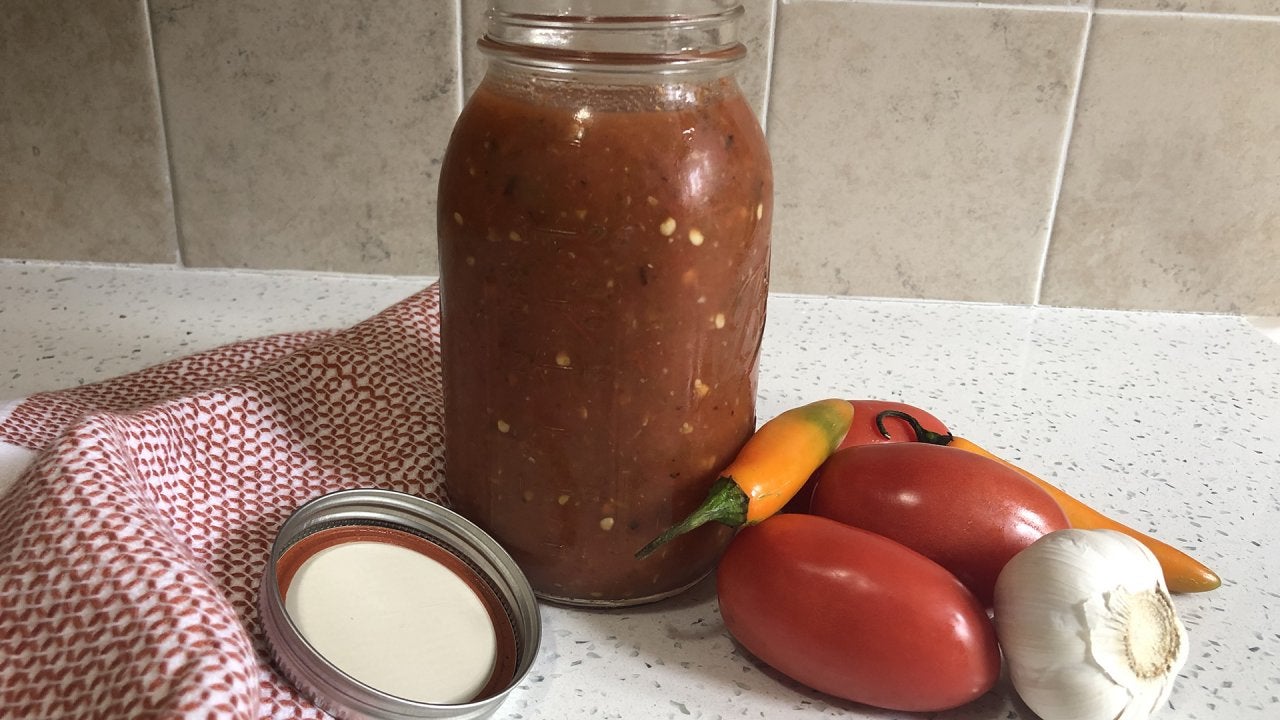 How to Make 4 Mexican-Inspired Dishes with Pan-Roasted Salsa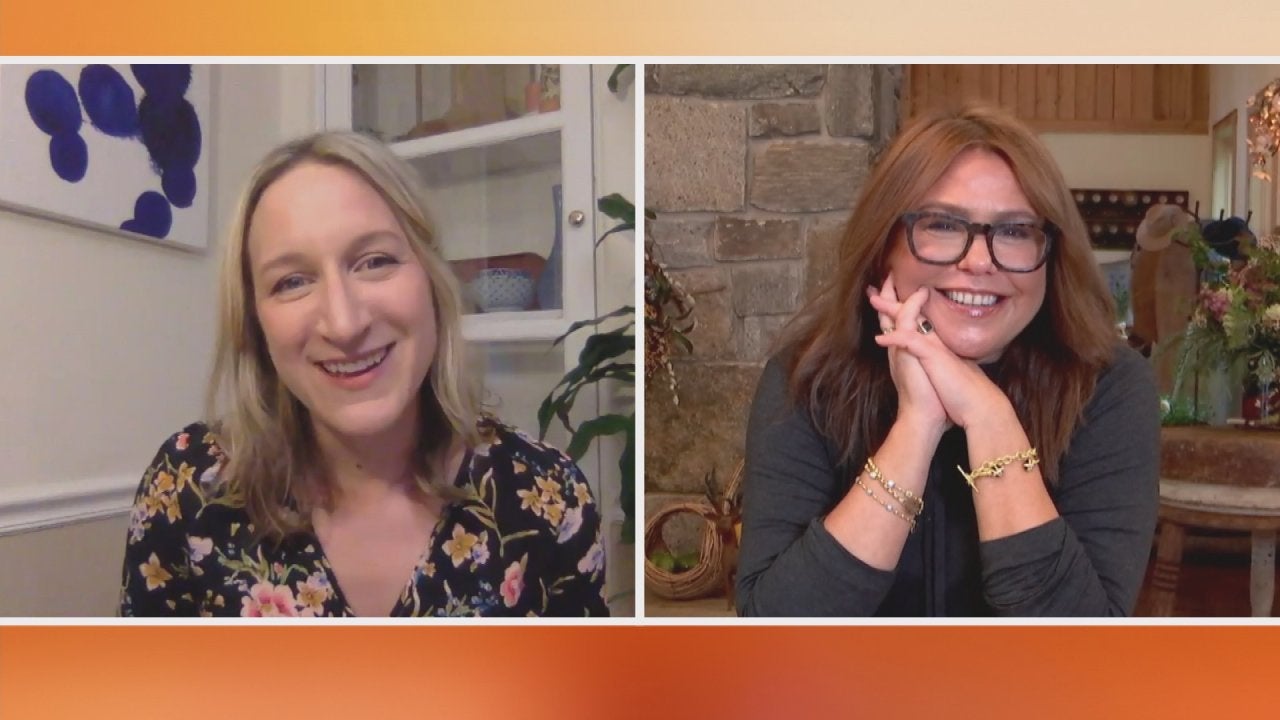 Rachael Ray In Season Editor-in-Chief Talks Fall 2021 Italian Is…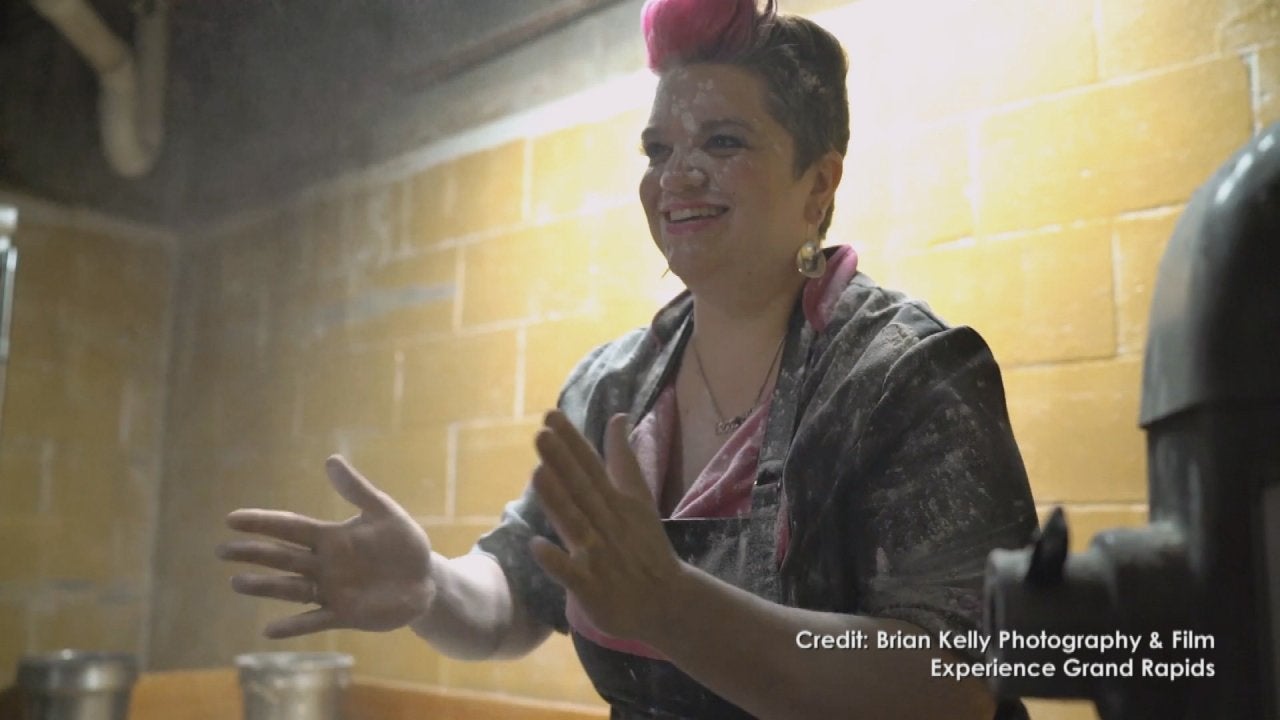 At Grand Rapids' Amore Trattoria, You Come for the Authentic Ita…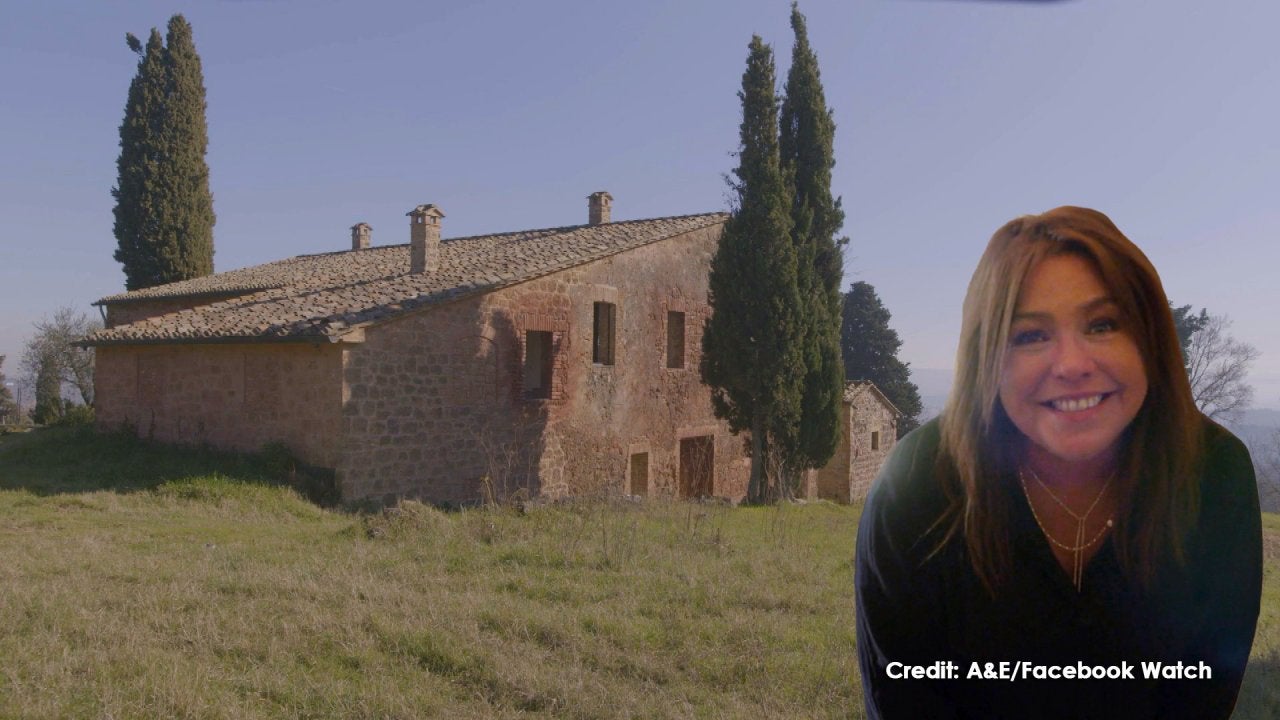 See Rachael's Italian Dream Home In First Look At New Facebook W…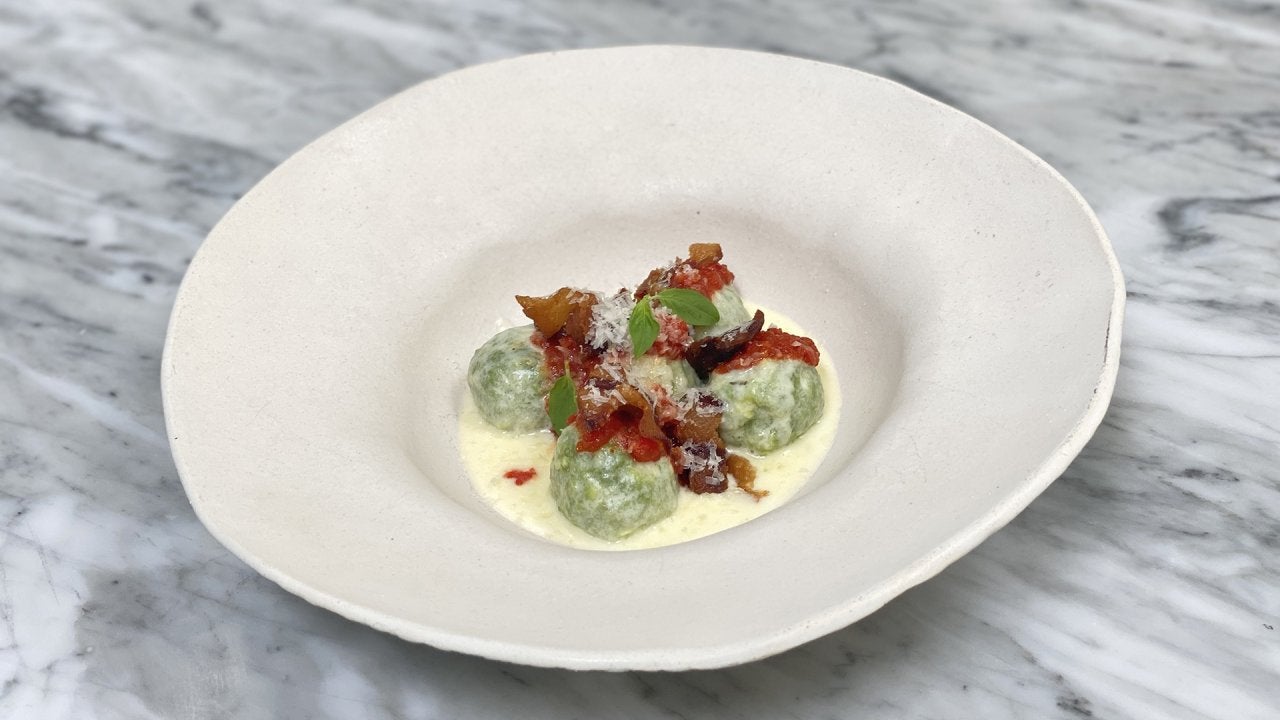 How to Make Spinach Ricotta Gnudi with Tomato Sauce and Crispy G…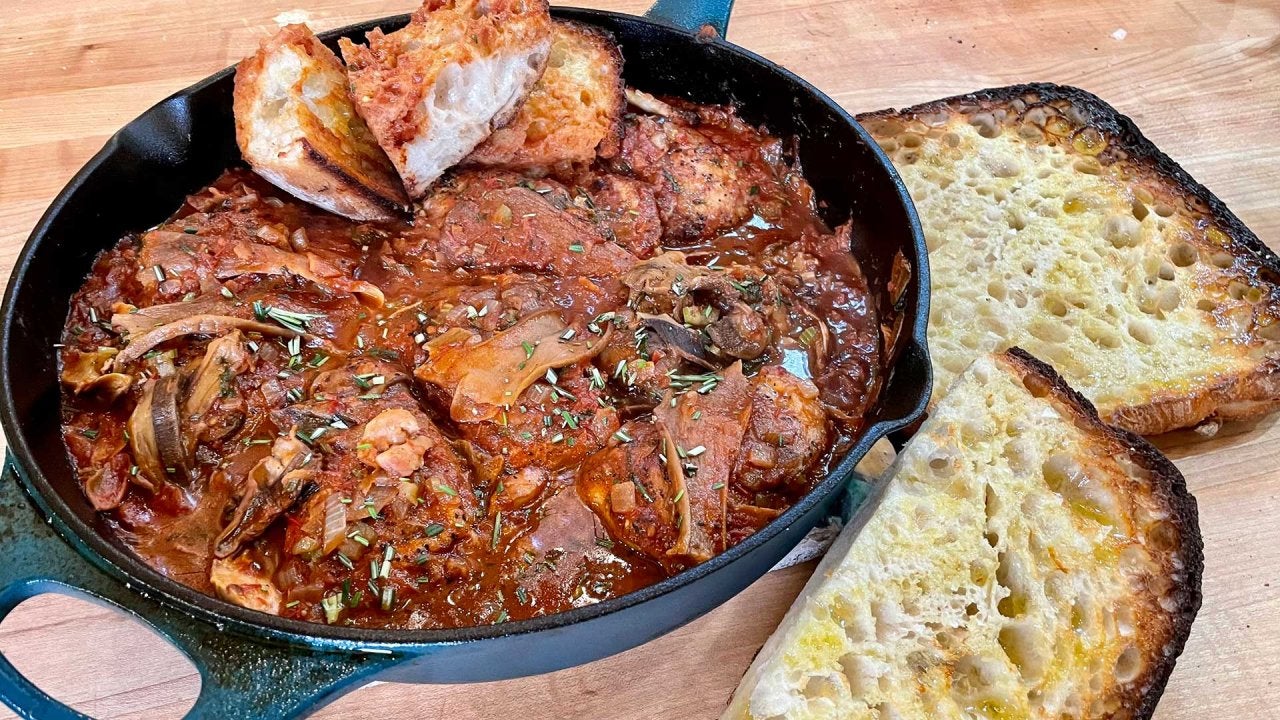 How To Make Chicken Cacciatore | Rachael Ray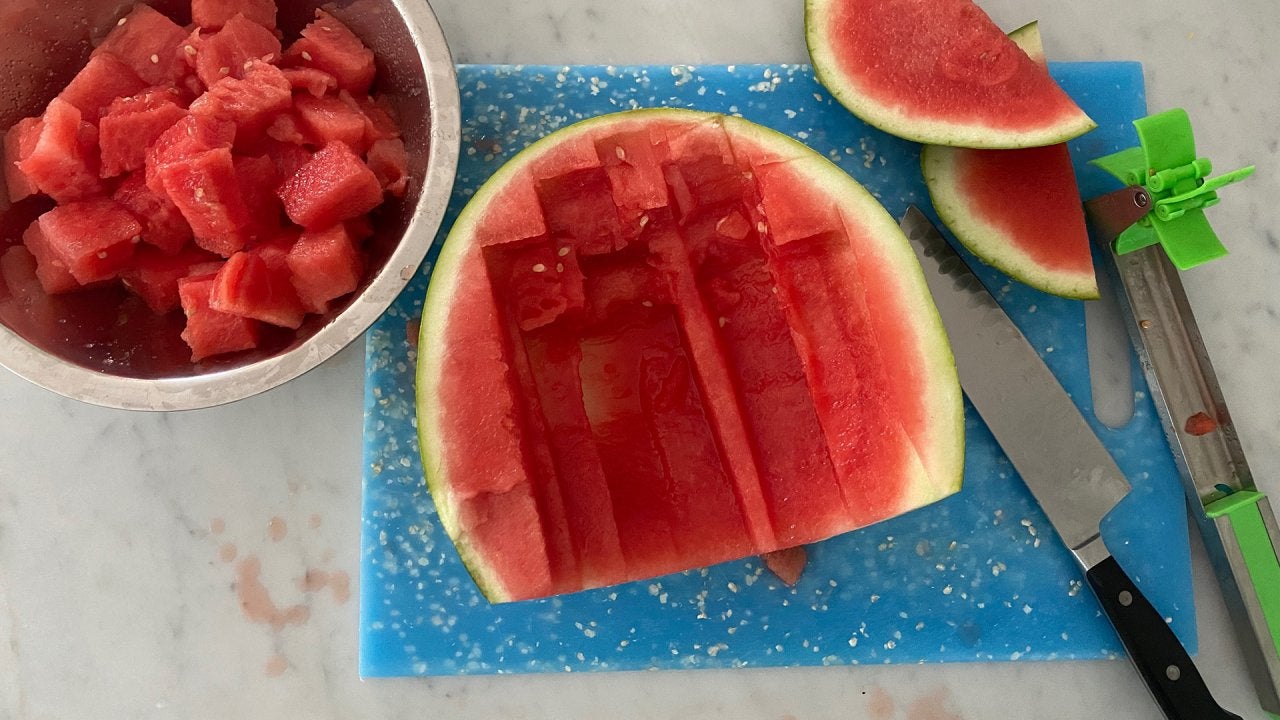 We Tried The TikTok Watermelon Slicer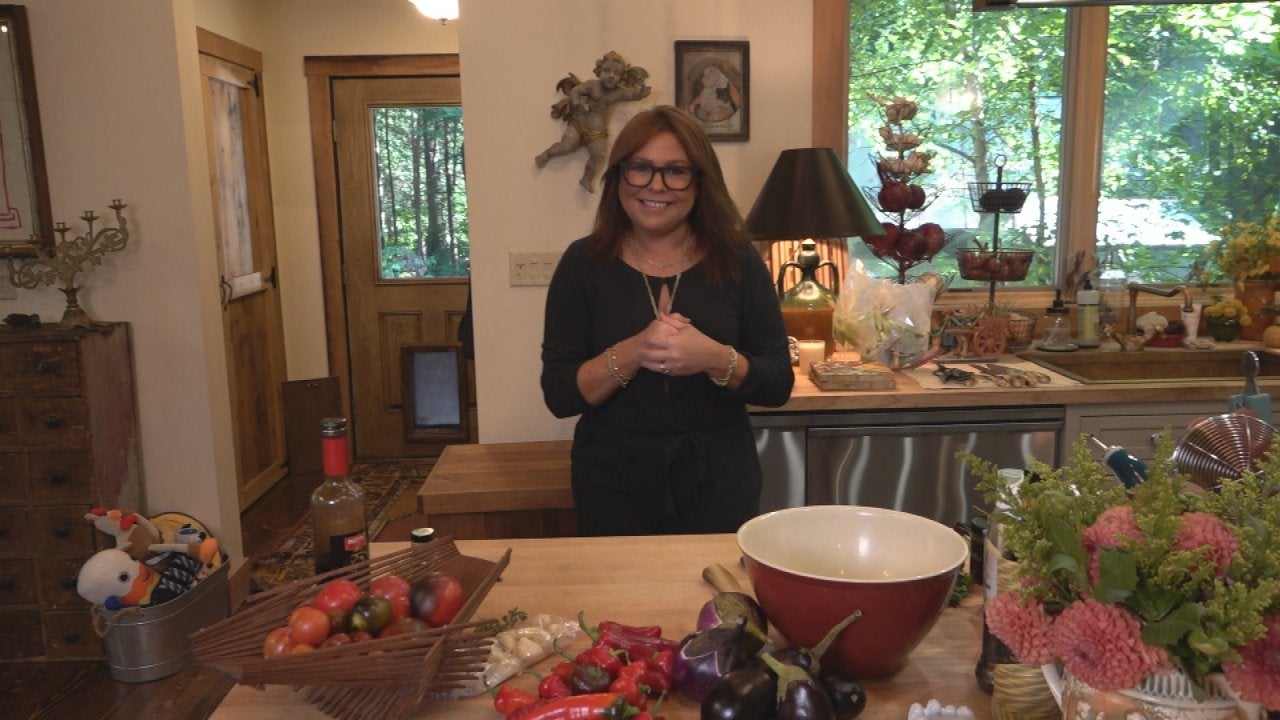 How to Make Roasted Eggplant, Pepper and Tomato Pasta | Rachael …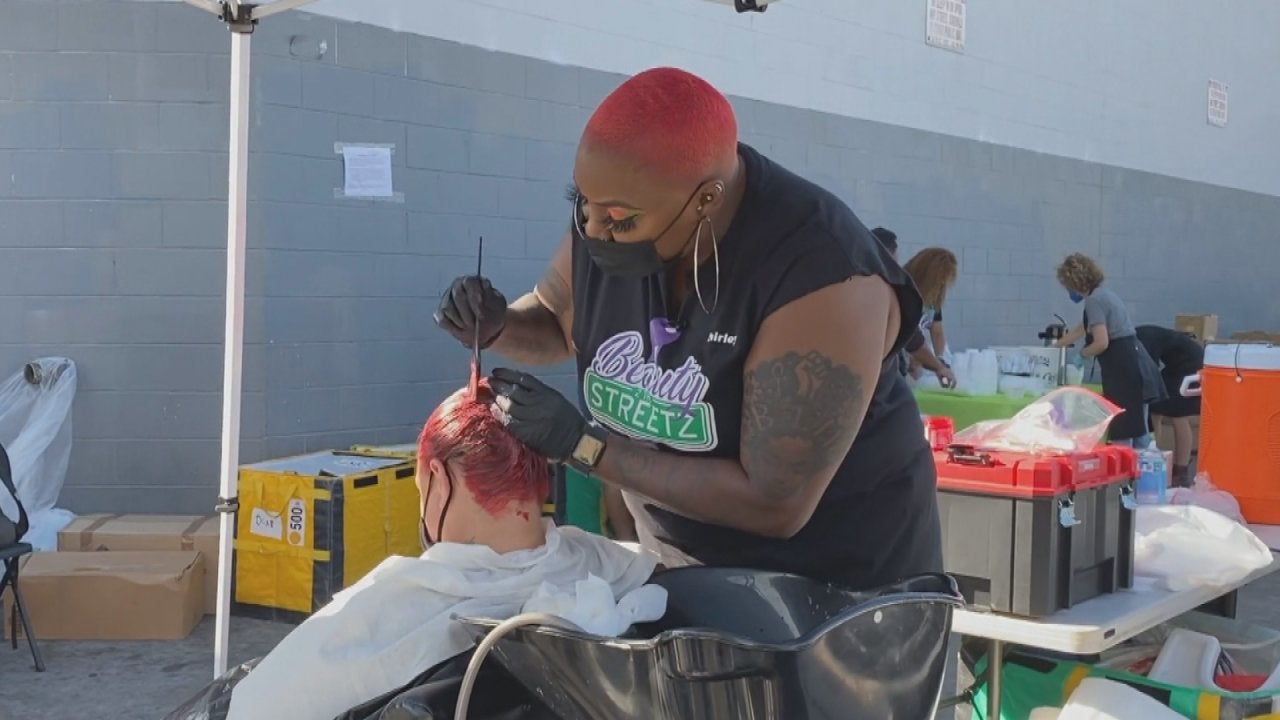 ​Jessica Alba Surprises Beauty 2 the Streetz Founder Who Makes L…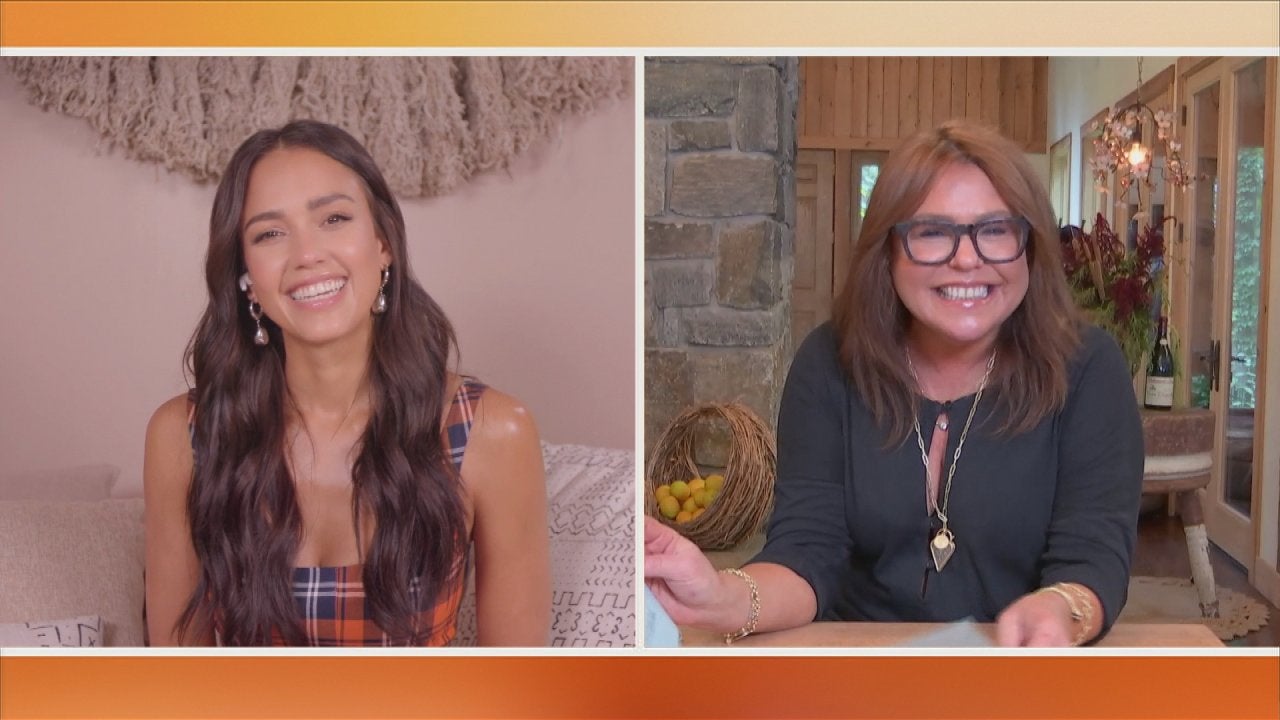 Jessica Alba on Parenting Her Teen Daughter Honor: "No Matter Wh…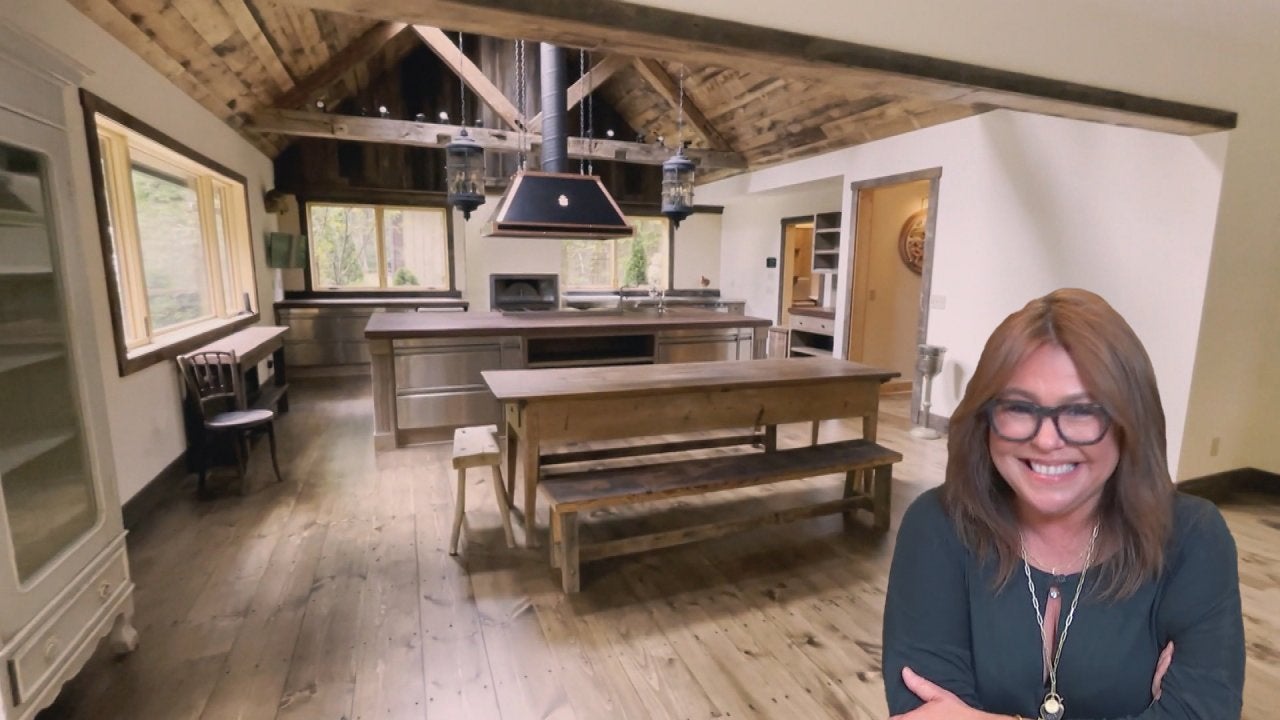 First Look Inside Rachael's Rebuilt Home One Year After Devastat…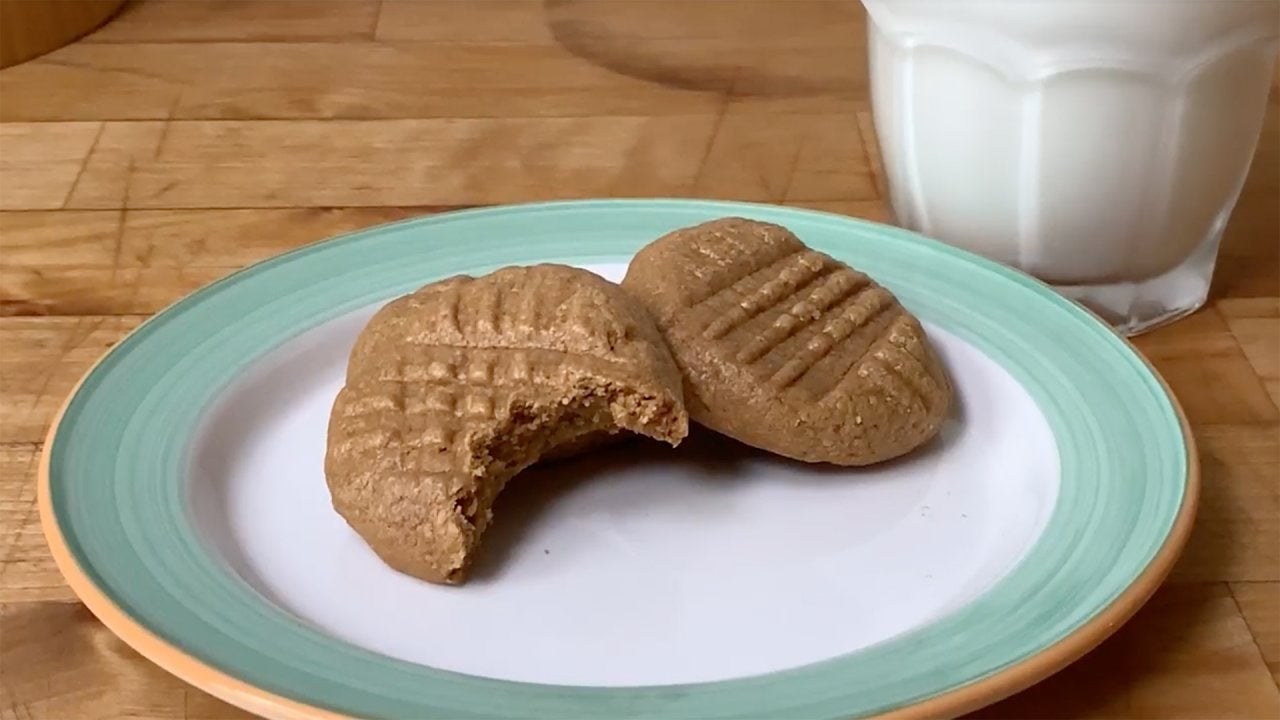 How To Make 3-Ingredient Peanut Butter Cookies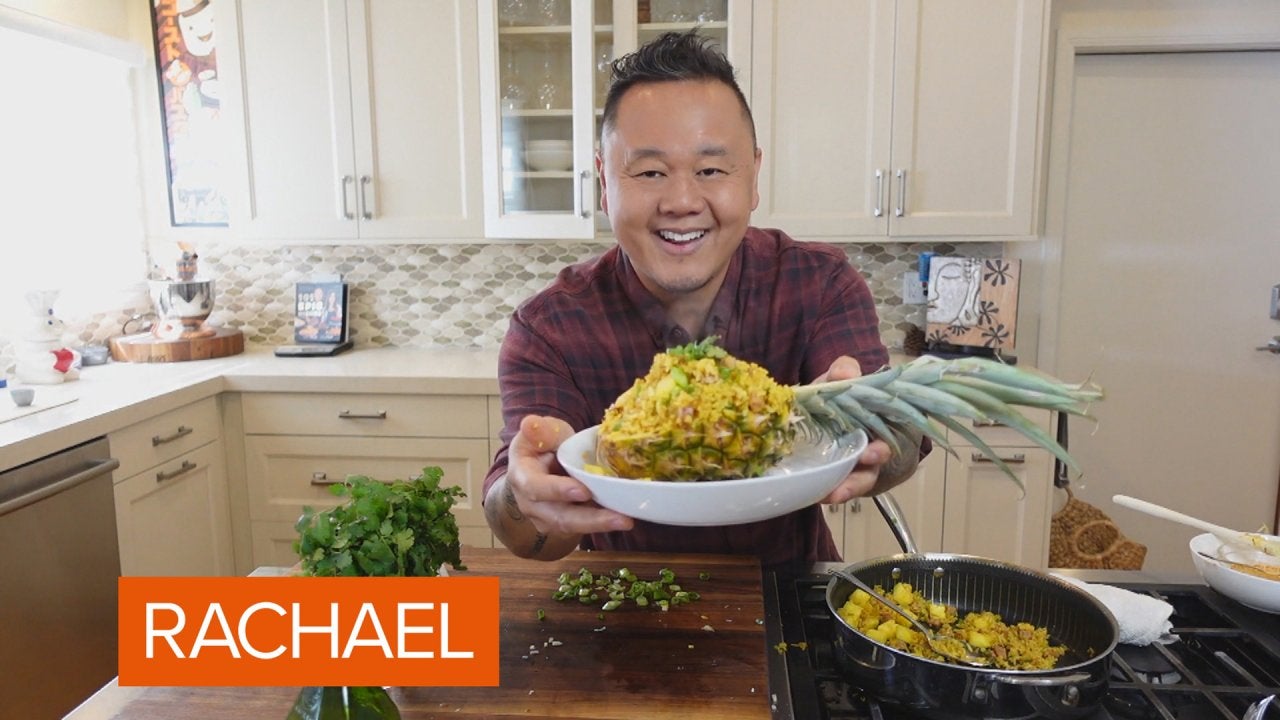 How To Make Thai-Style Pineapple Fried Rice | Jet Tila
"I do everything I can to manage my diabetes, but even then, my doctor said I'm still at high risk of having another heart-related event," says Anne, who had a minor heart attack in 2001. That's why she created this "oopsie" angel food cake dessert made without flour or sugar -- oops! But still delish.
Ingredients
For the Cake:
6 eggs, large separated
6 ounces cream cheese, (do not soften)
1/2 cup zero-calorie sugar substitute
1 teaspoon vanilla extract
1/4 teaspoon cream of tartar
Dash of salt
1/4 cup vanilla protein powder, sugar-free
Non-stick spray
For Filling:
1 pint heavy cream
1 tablespoon zero-calorie sugar substitute
1 teaspoon vanilla
1 quart strawberries, washed, dried and stemmed; half half finely chopped and half thinly sliced
1/2 cup blueberries, washed and dried
Preparation
Preheat the oven to 300°F.
Separate the eggs; put the whites in a large bowl.
Using an electric mixer, beat the egg whites with the cream of tartar, just until stiff peaks form (do not overbeat).
In a separate bowl, beat the egg yolks with the cream cheese, sugar, vanilla extract, cream of tartar and salt. Slowly beat in the protein powder until smooth.
Using a spatula, gradually fold the egg yolk mixture into the white mixture, being careful not to break down the whites.
Spray two 8-inch or 9-inch cake pans (heart-shaped or standard) with non-stick spray. Spoon the cake batter gently into the pans; smooth the top of batter into an even layer and bake until it springs back to the touch, and a toothpick inserted into the center comes out clean, about 30 minutes. Let cool in the pans for a few minutes, and then remove to a rack and allow them to cool completely.

While the cake is cooling, make the "filling" by beating the cream, sugar and vanilla with an electric mixer in a bowl until soft peaks form. Put half the whipped cream in another bowl and gently fold in the chopped berries with a spatula.
To assemble, layer as follows: one cake on the bottom, whipped cream and strawberry mixture for the "filling," second cake, and then the remaining whipped cream on top. Arrange the thinly sliced strawberries and blueberries on top and refrigerate until ready to serve.
For Your SweetHeart is a Boehringer Ingelheim and Eli Lilly and Company campaign.